We don't live near trees with magical displays of foliage change. Nor do we get to enjoy cooler temperatures until well past the first day of fall. Nevertheless, Tony and I both adore fall and everything that goes along with it.
Shorter days, family gatherings, and football games are greatly cherished. Oh, and pumpkins….. lots and lots of pumpkins.
My favorite pumpkins (along with the ones in pumpkin bread and pumpkin pie) are created by my dear friend Daria of Hot Skwash.
Daria has exquisite taste and year after year her designs exceed my expectations. She uses luxurious fabrics and the most artistic hand-picked stems to create each piece, which is also signed in gold on the stem to help you avoid imitations.
My fall home decor would not be the same without her stunning handmade pieces. Each one-of-a-kind pumpkin is a true work of art. Perfect as gifts or collectibles, they are incredibly stylish and beautifully fit every design aesthetic.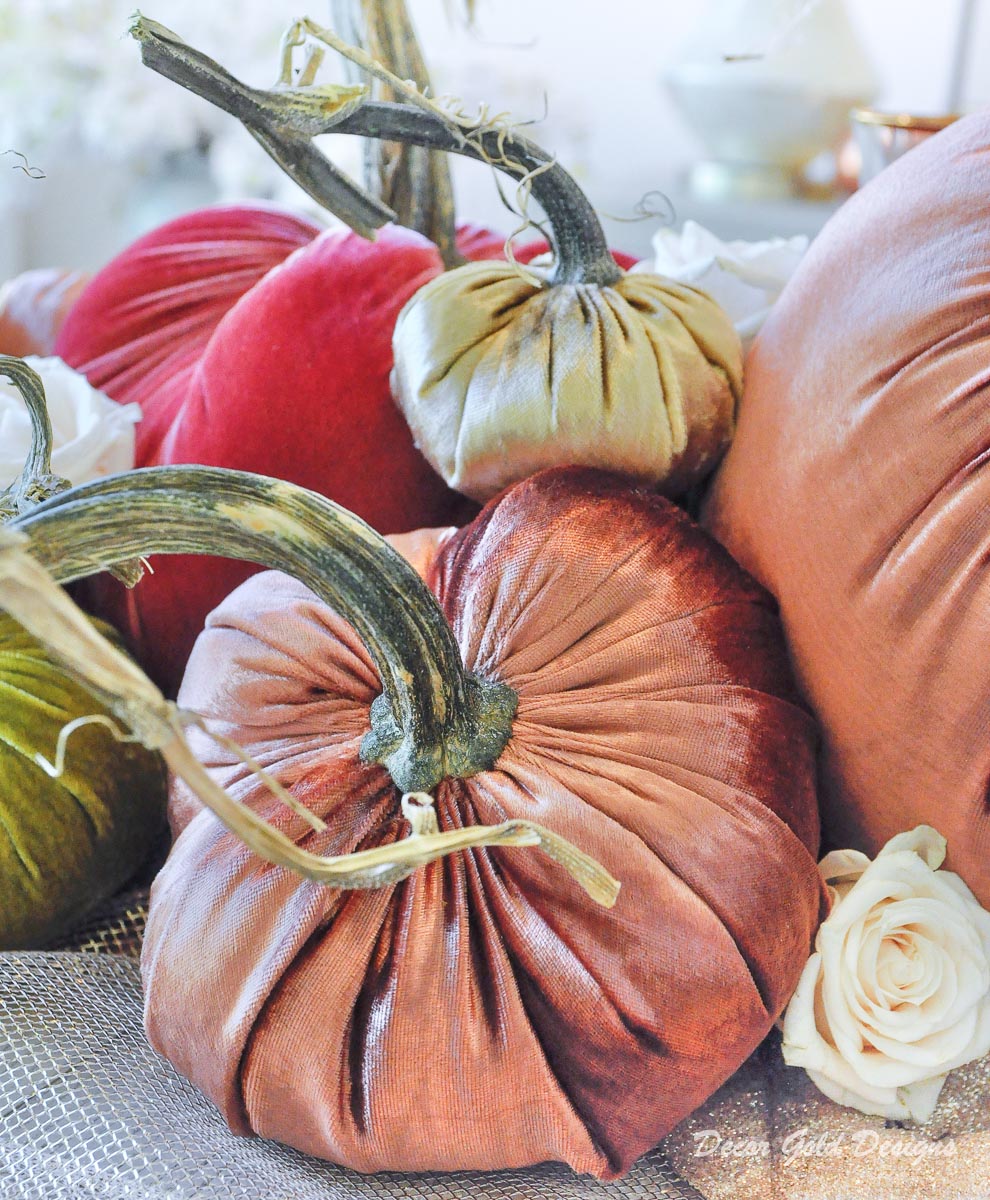 Last fall, I featured pumpkins in a pretty blue color called "lake". I combined them with some unique specialty pumpkins for a non-traditional fall look.
Fall 2019 – Entryway & Living Room | Fall 2019 – Kitchen, Breakfast Room, & Dining Room
Fall Dining Room
When planning my seasonal decor this year, I knew I wanted to do something a bit more traditional. With all that is out of sorts in our lives today, it seemed fitting to return to colors from nature. Copper came to mind first. I can't imagine a more graceful fall color than copper, which Hot Skwash offers in a brand new glamorous panne velvet.
Panne velvet has a pile that is slightly longer than standard velvet and that has been flattened in one direction. It's an incredibly visually pleasing, shiny fabric. In combination with silk velvet Hot Skwash pumpkins, I created a seasonally dreamy and colorful tablescape that I can't stop staring at!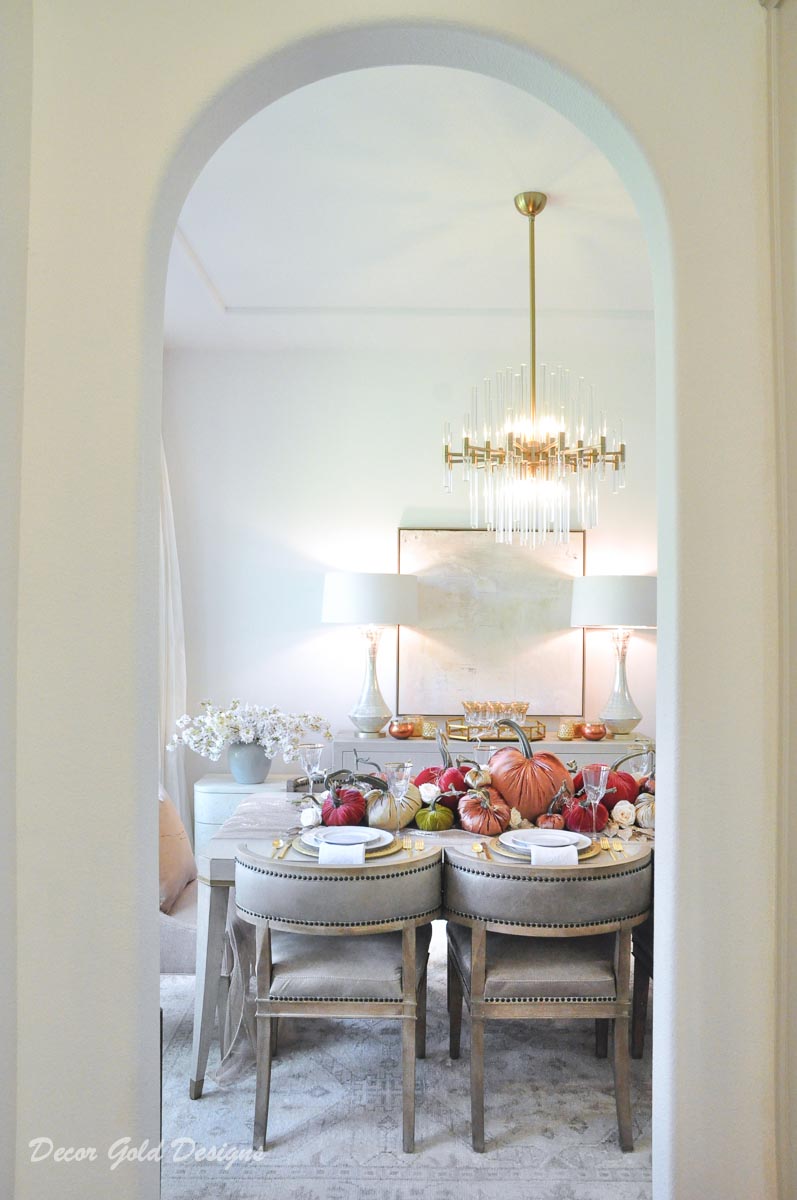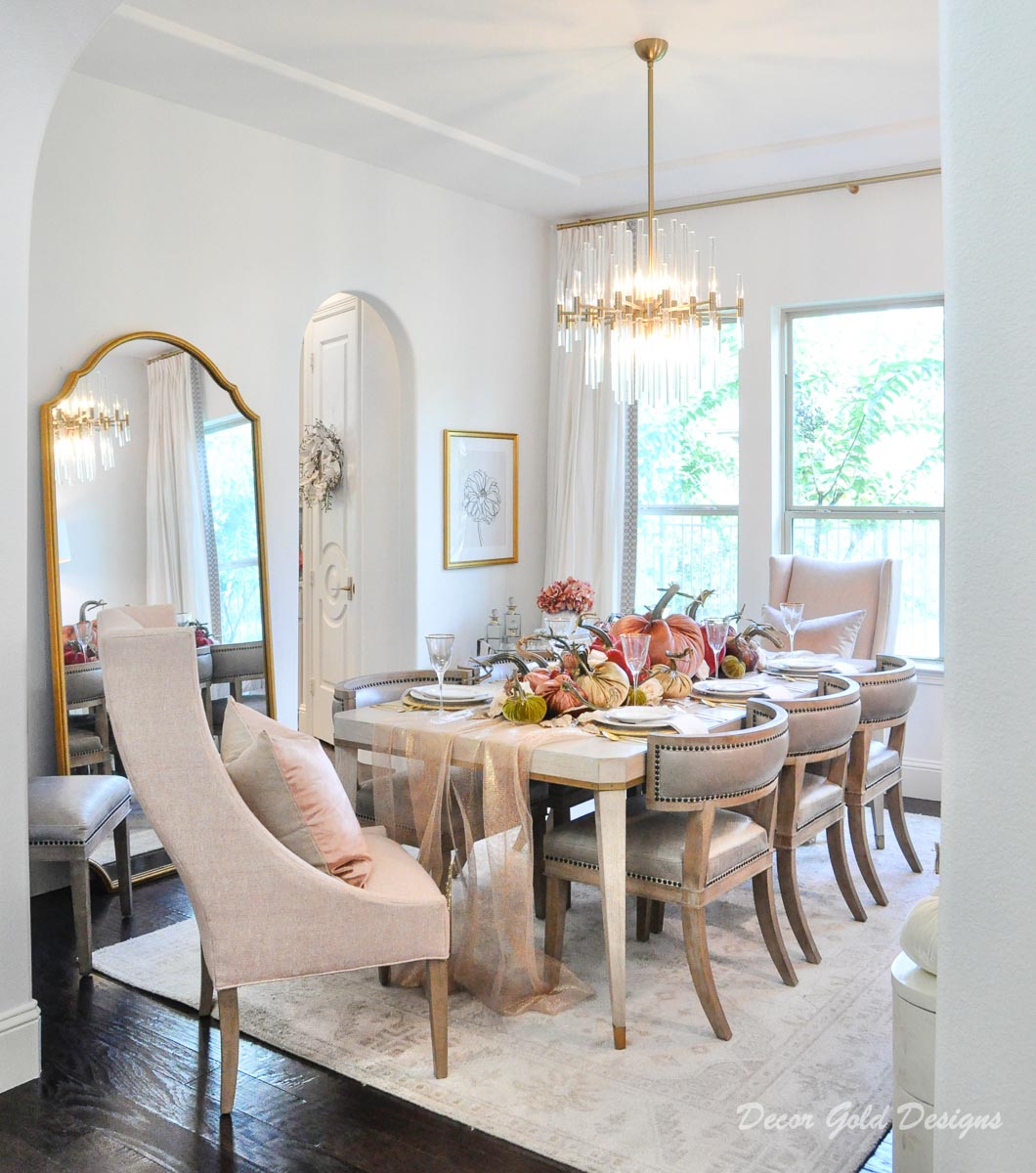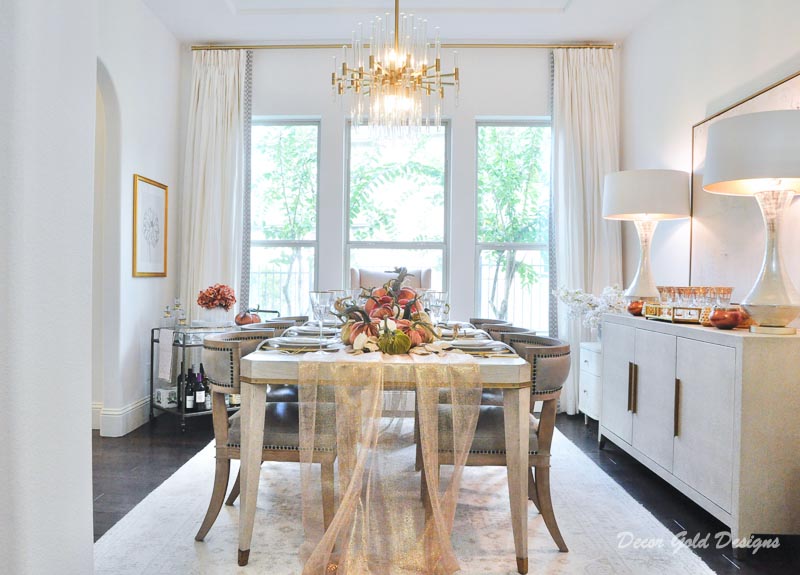 Beginning with a large panne velvet pumpkin in copper, I added pumpkins in rhubarb, brass panne velvet, and also a few leaf-colored pumpkins. All of Hot Skwash's beautiful colors can be found here!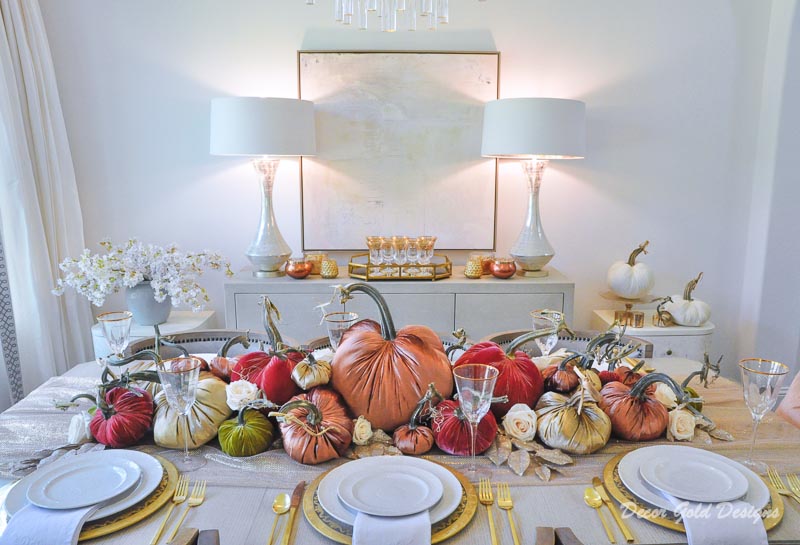 This look is called "cascading". For a detailed step-by-step pumpkin styling tutorial, be sure to visit this post.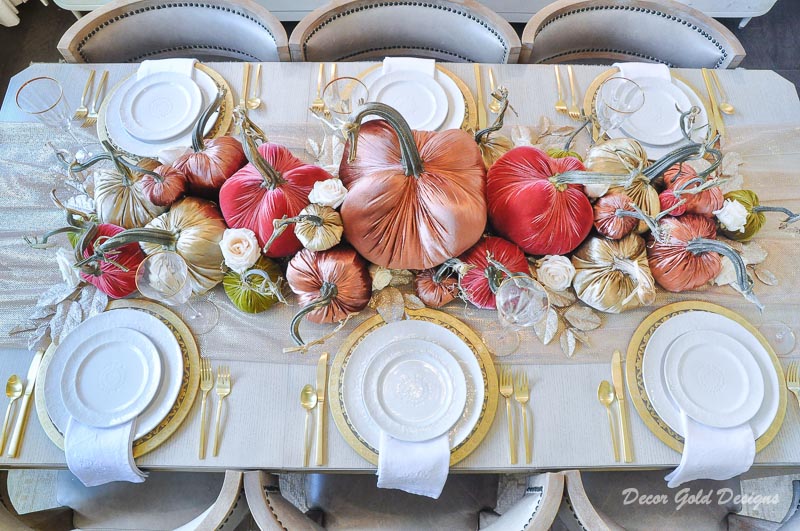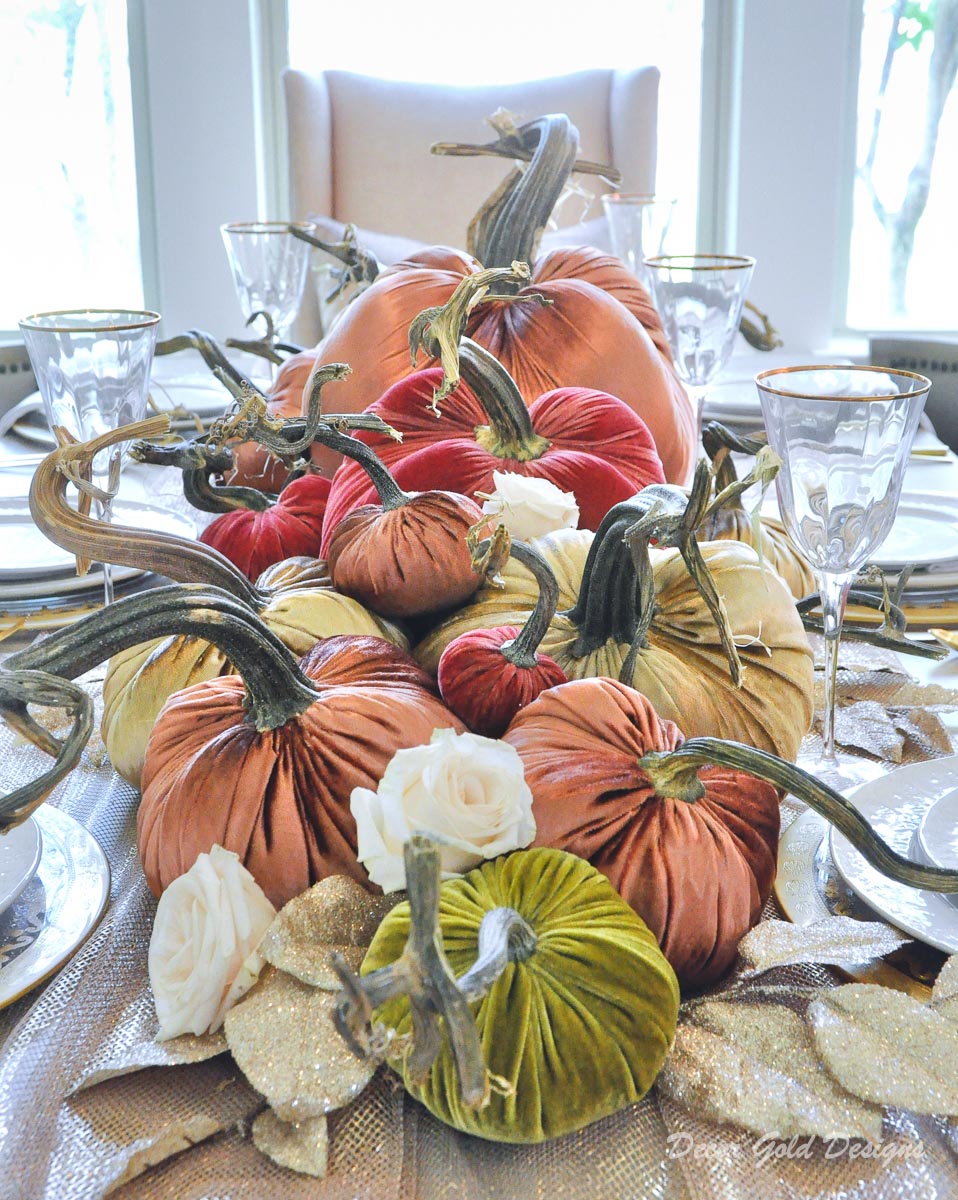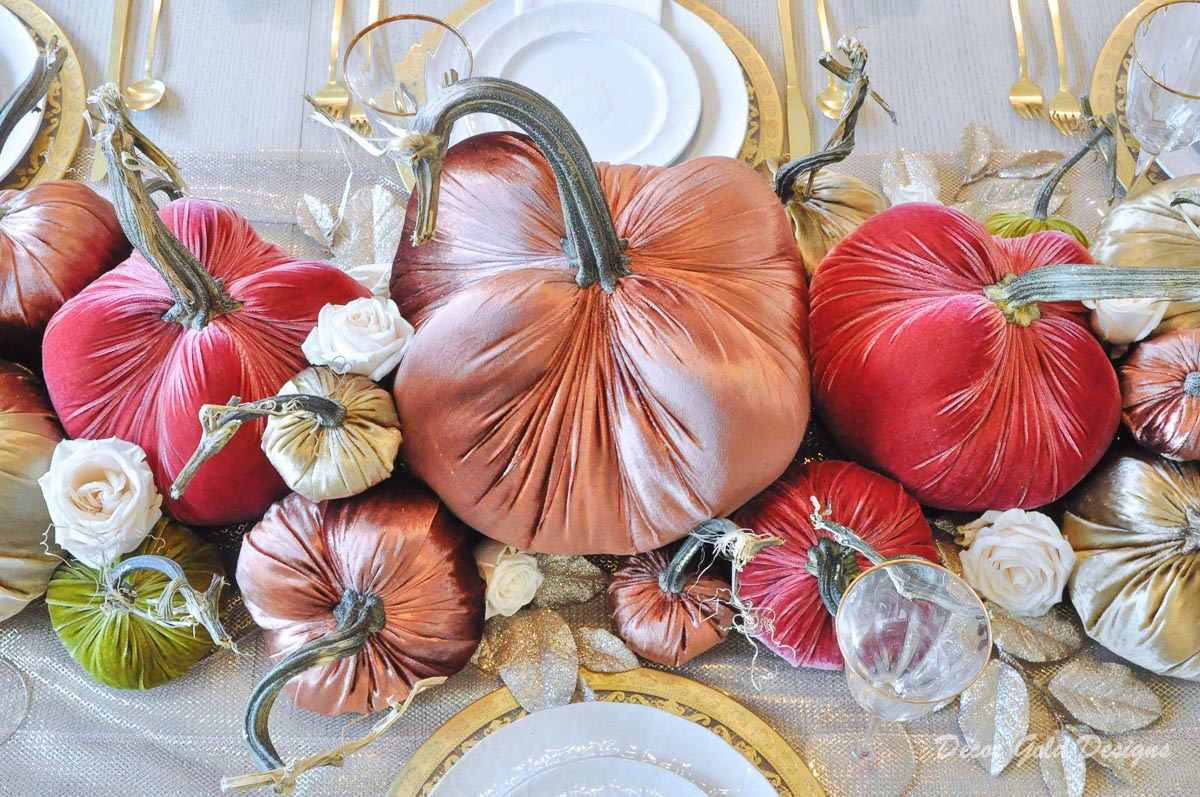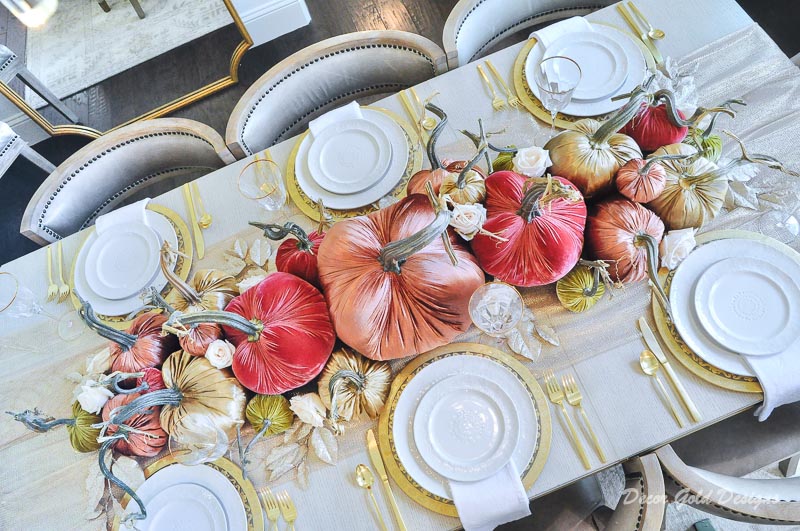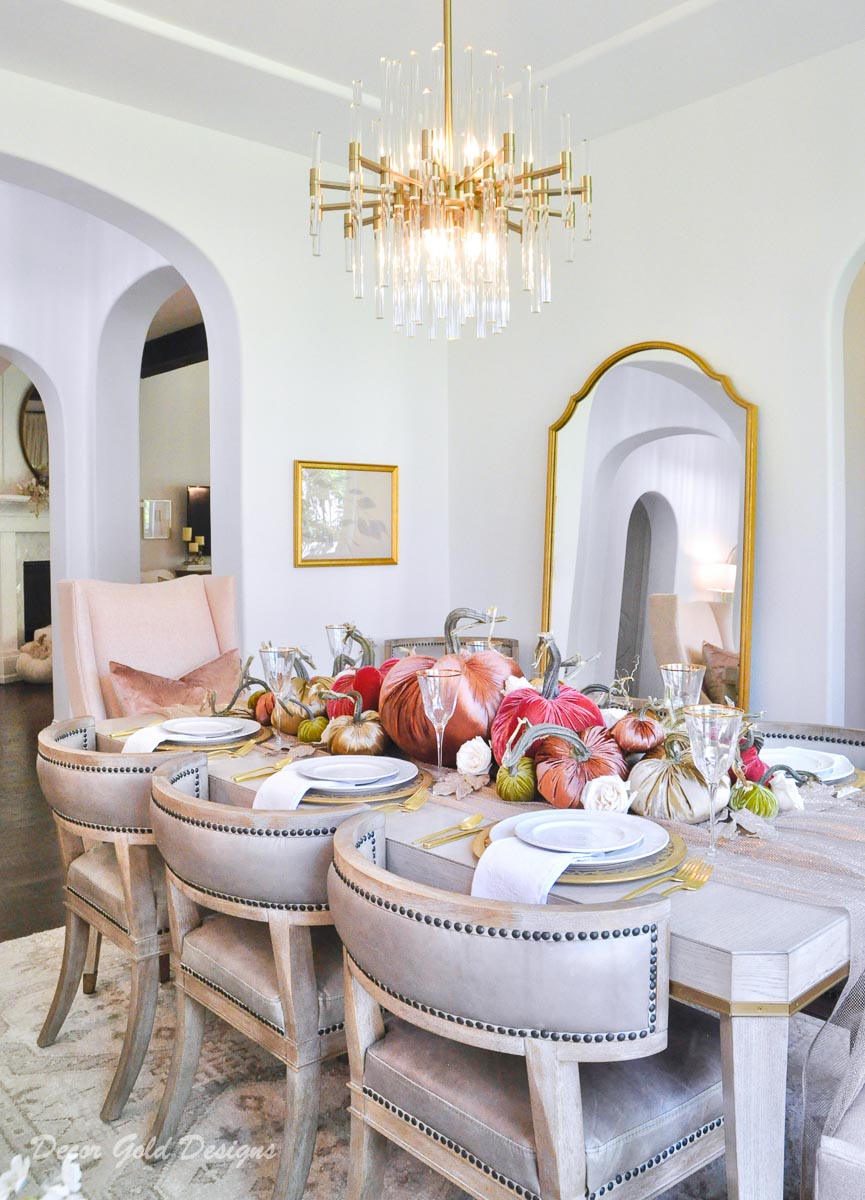 Don't you just love these colors???
I'm so crazy about them, I styled them a second time with faux white leaves and additional flowers. The fabric I used for a runner is a simple glitter tulle that I purchased by the yard in gold.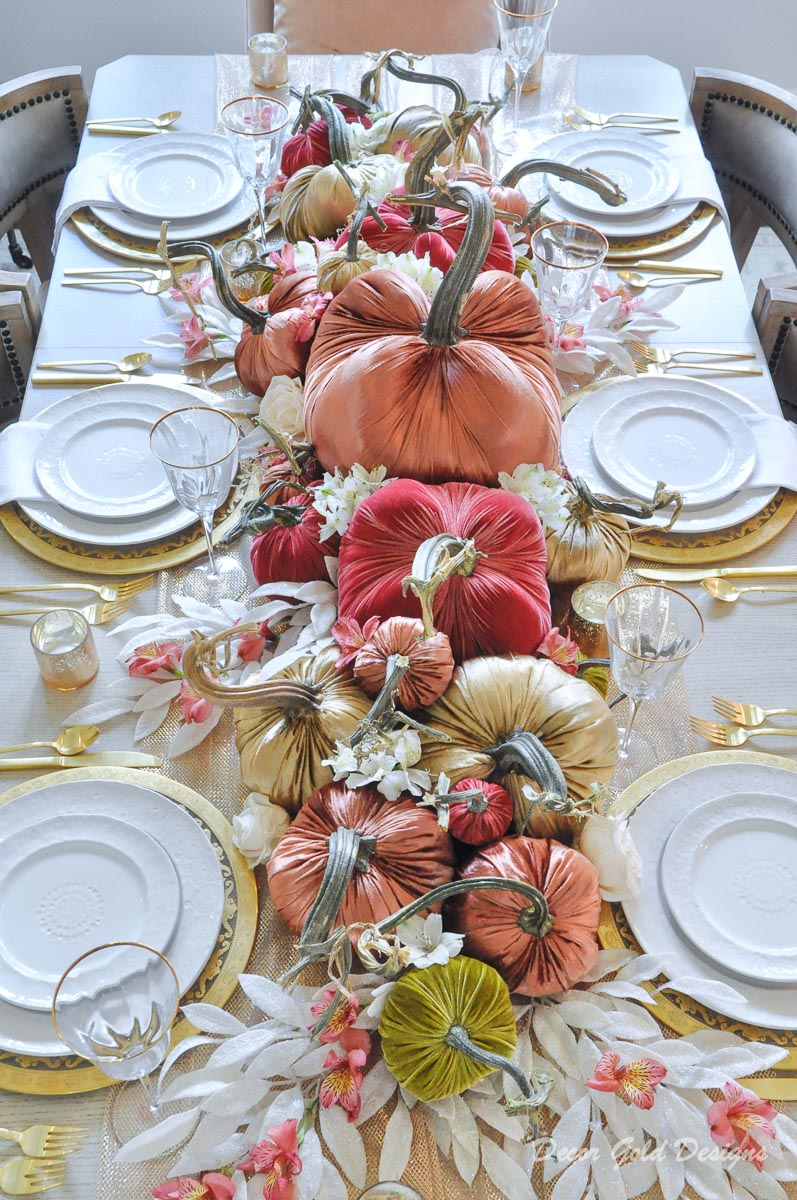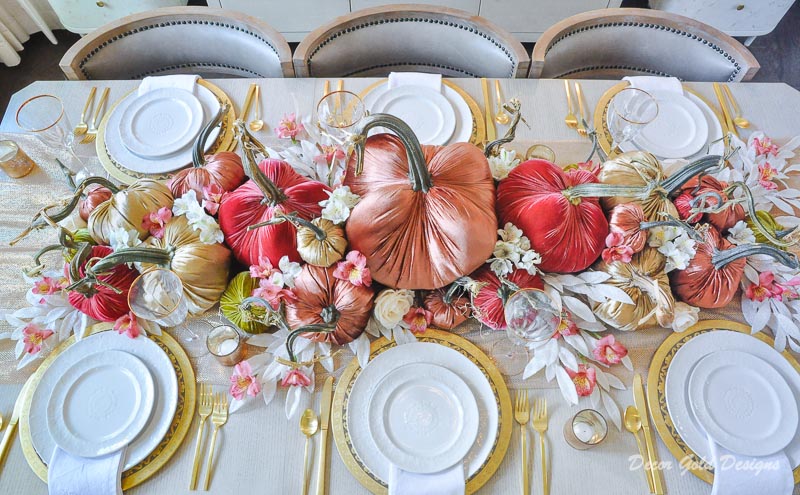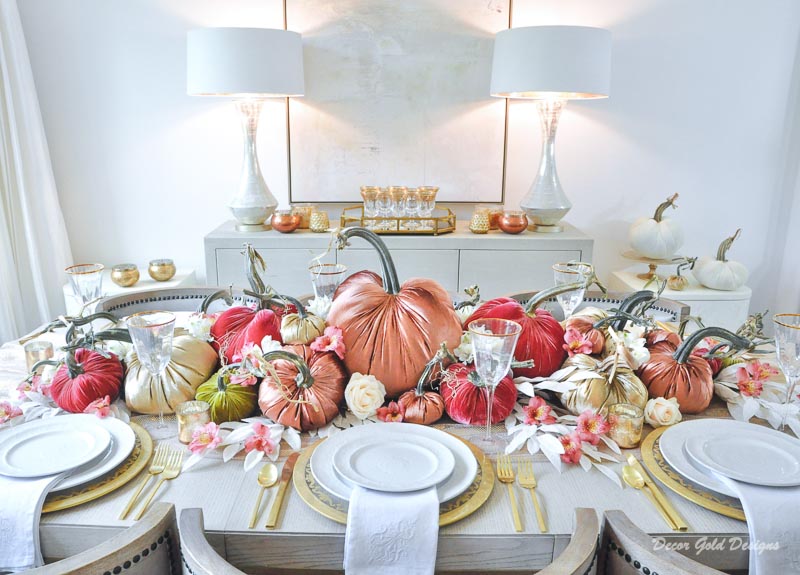 Copper Panne Pumpkin Collection



Fall Kitchen
Each year since I first started collecting Hot Skwash velvet pumpkins, I love adding to my ivory collection. Ivory pumpkins are classic, timeless, and combine beautifully with all of the other colors. This set makes a beautiful addition to your fall decor.
I display my ivory pumpkins year after year. They look perfect on a mantel, console table, buffet, and multiple other places.
This year, I've styled my ivory collection in my kitchen along with beautiful brass lanterns and lots of candles.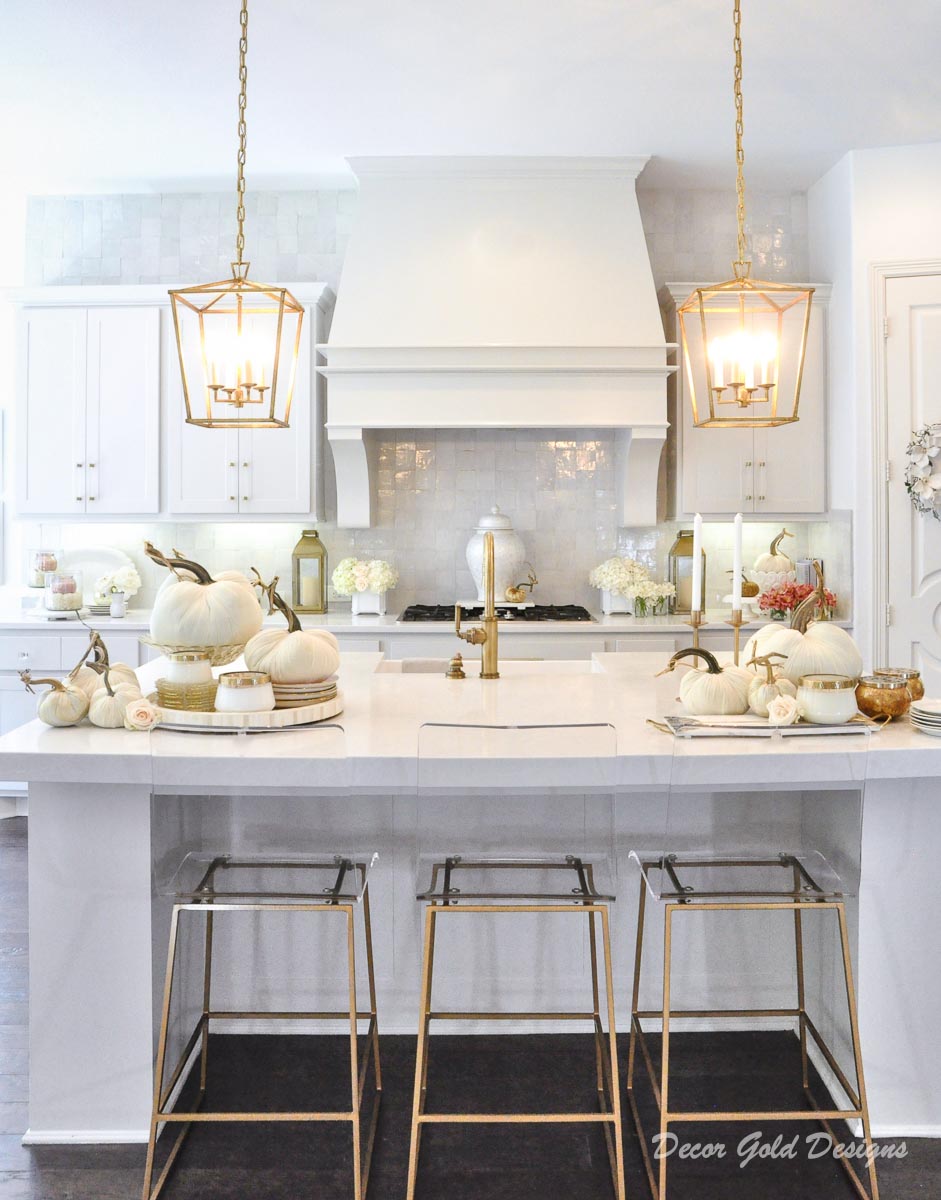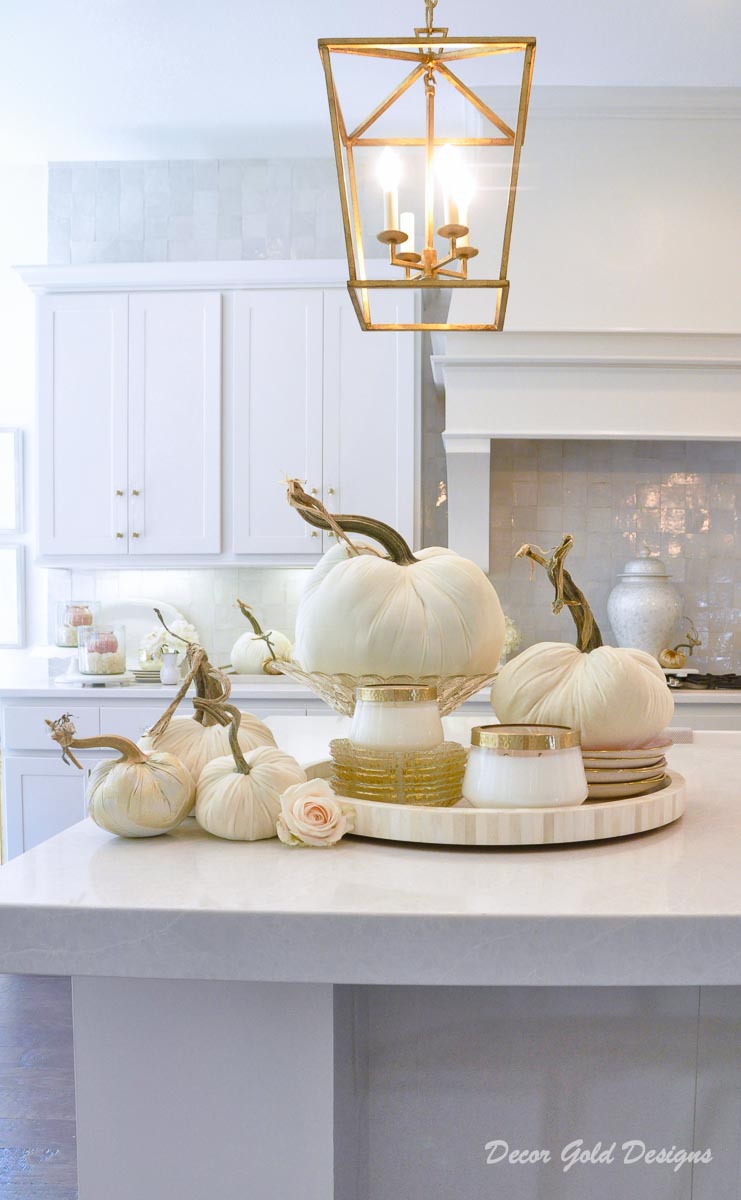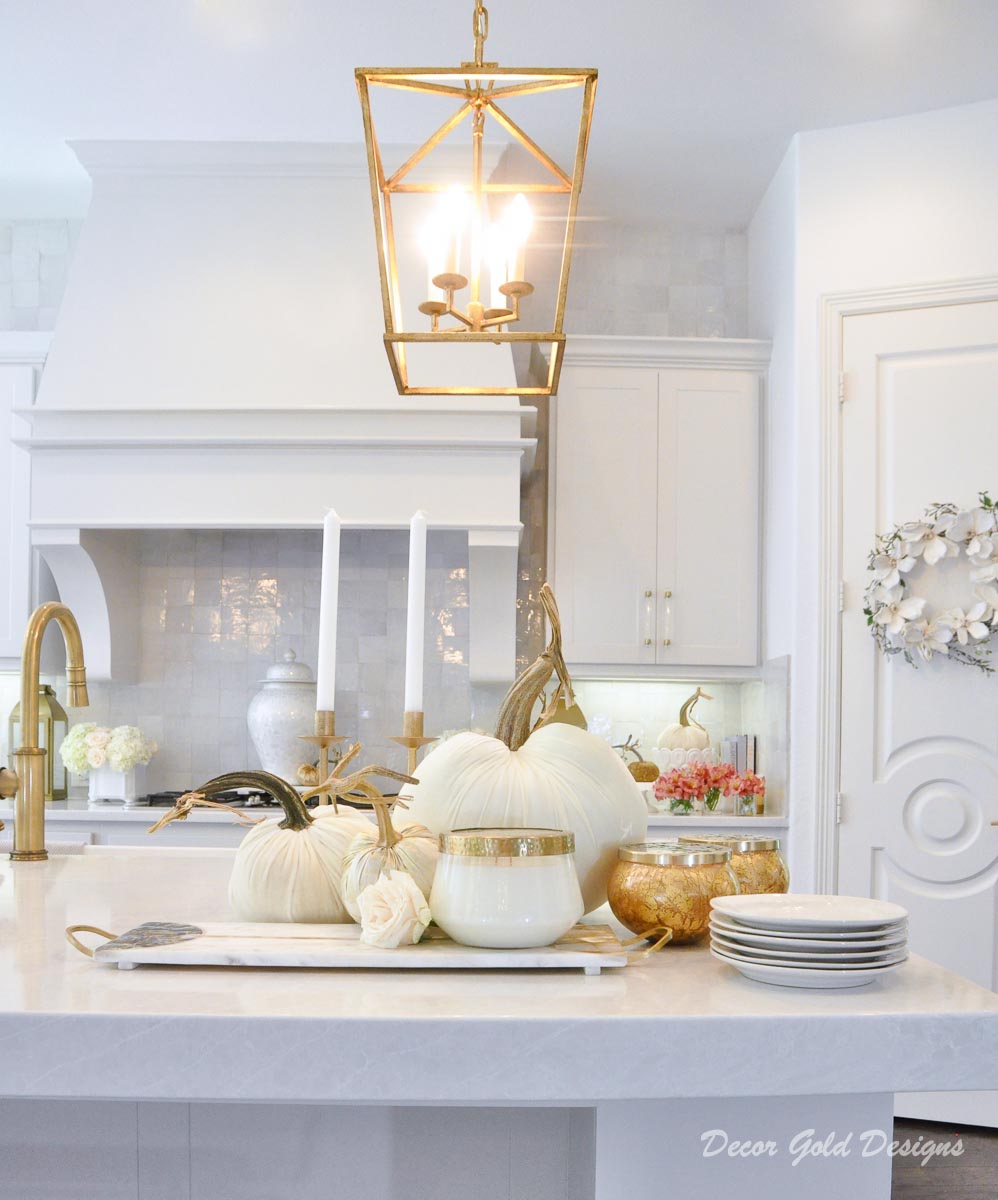 I love to elevate pumpkins on cake stands and in footed bowls.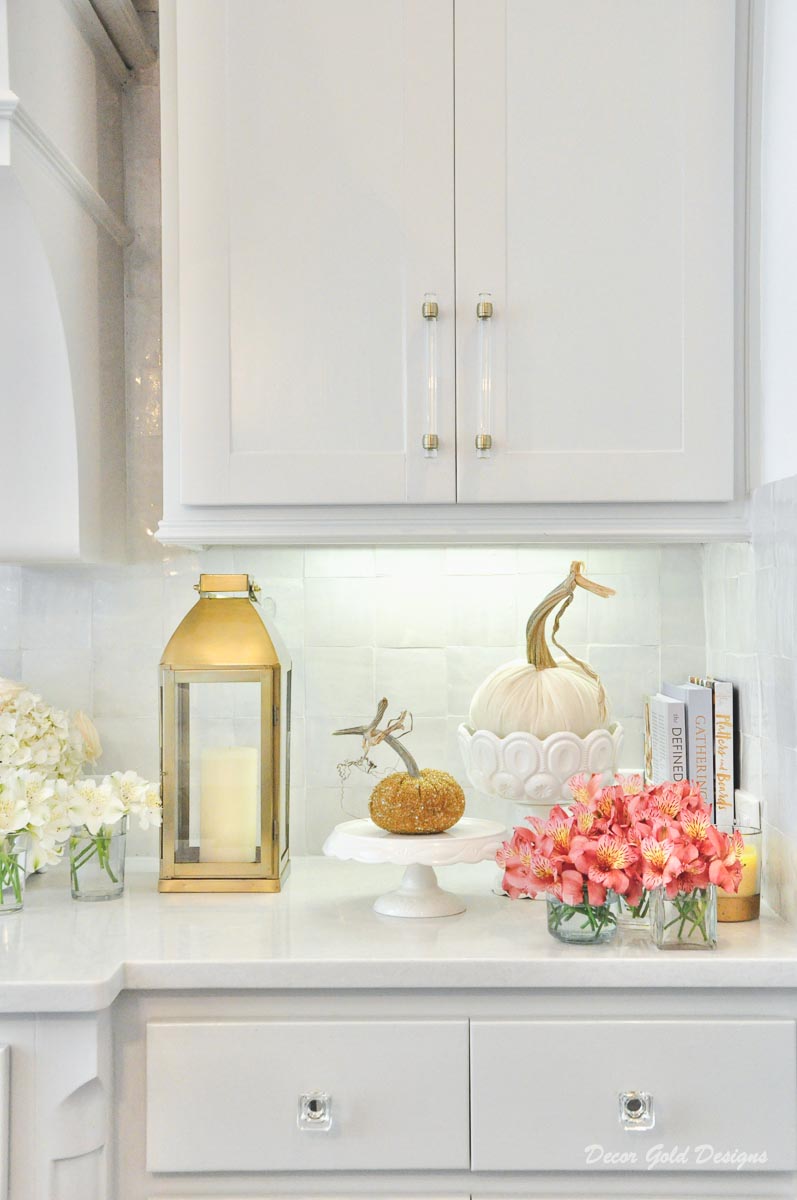 Just one little brass panne velvet pumpkin adds a pop of glam and richness to this grouping collected in a tray.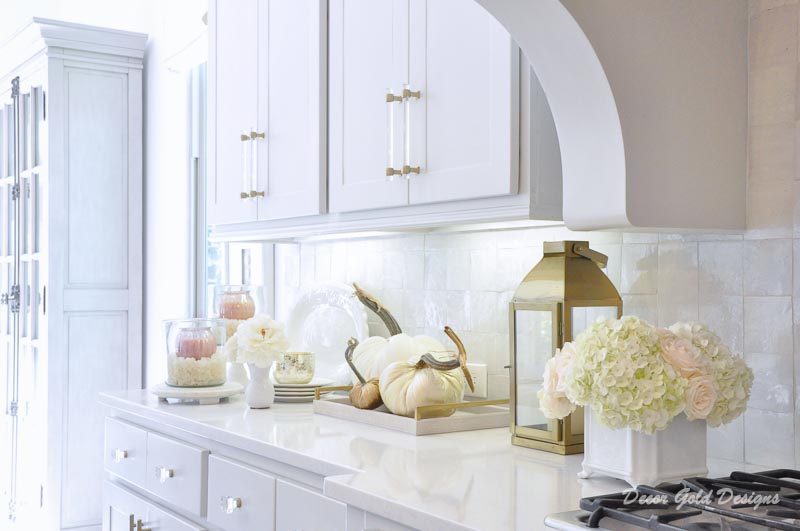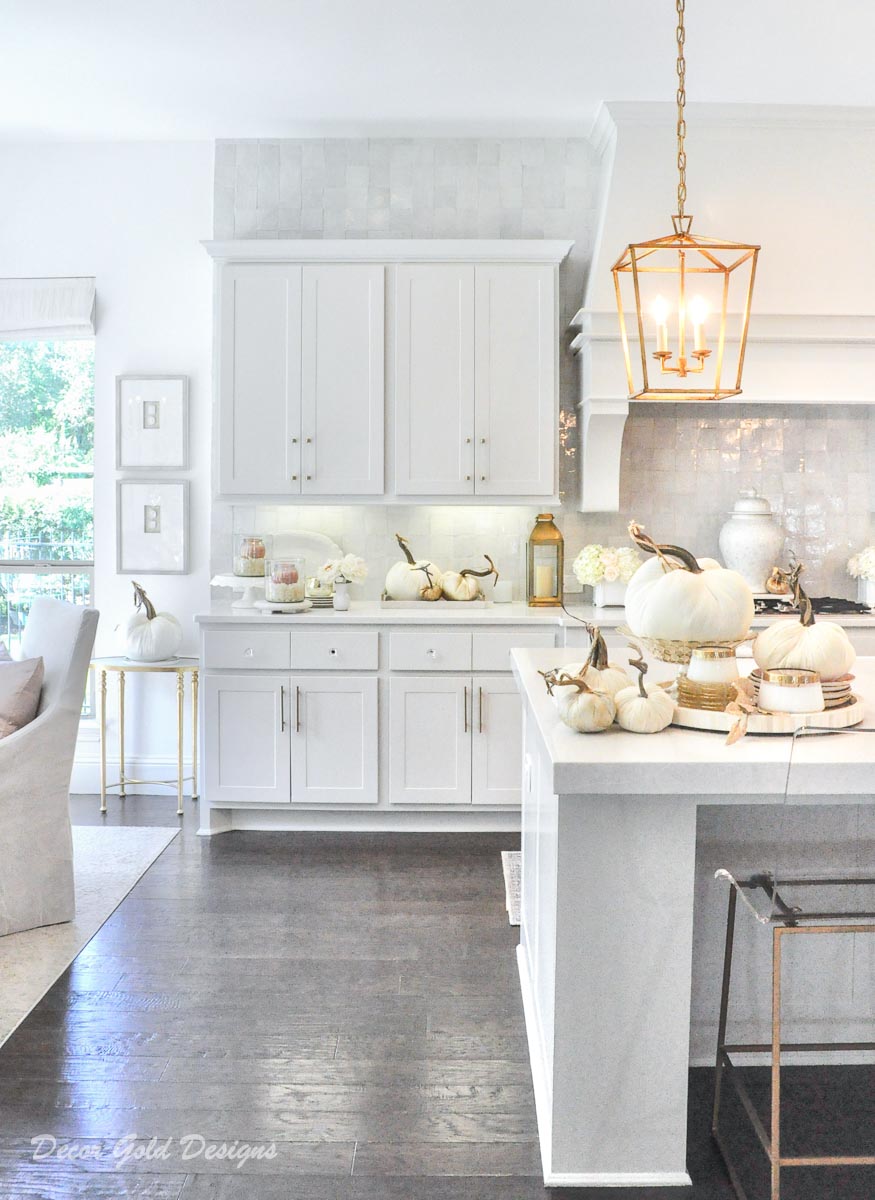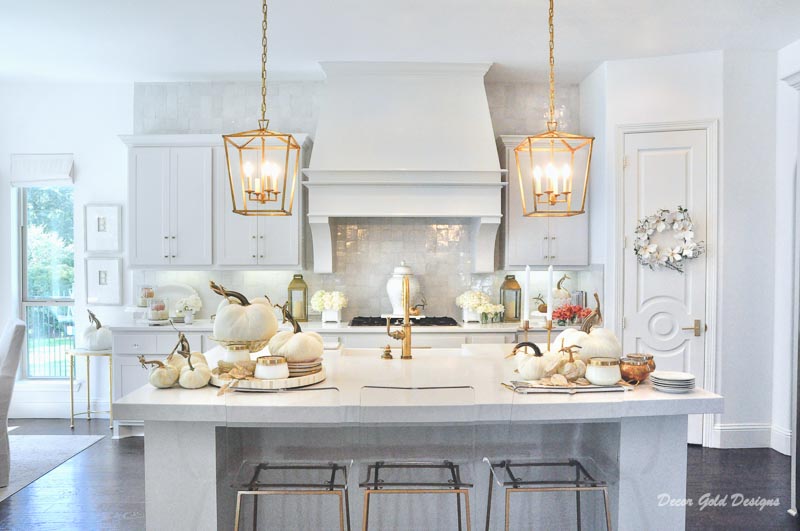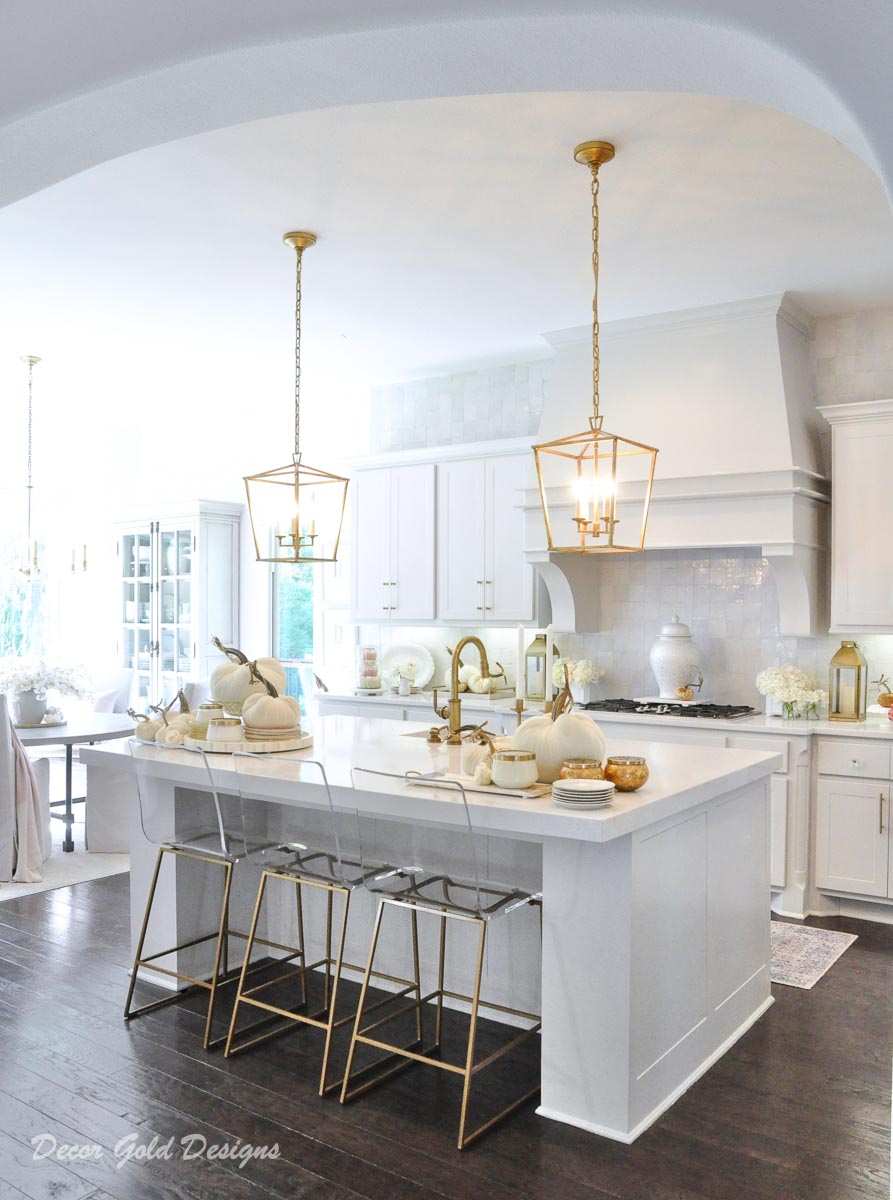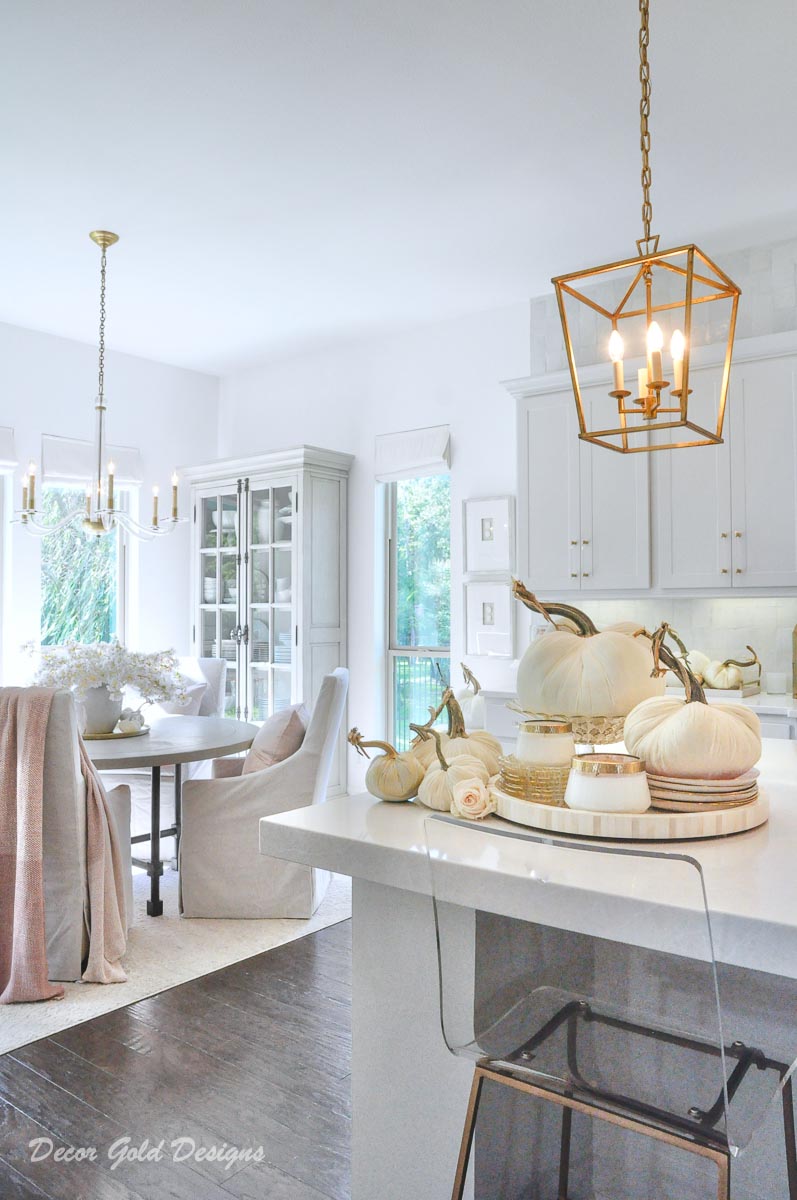 Fall Breakfast Room
A simple brass tray, velvet pillows, and a throw blanket were all this space needed for a warm and inviting fall look. Of course, I sprinkled a few Hot Skwash pumpkins around my breakfast room as well. Even a few small ones make such a big impact!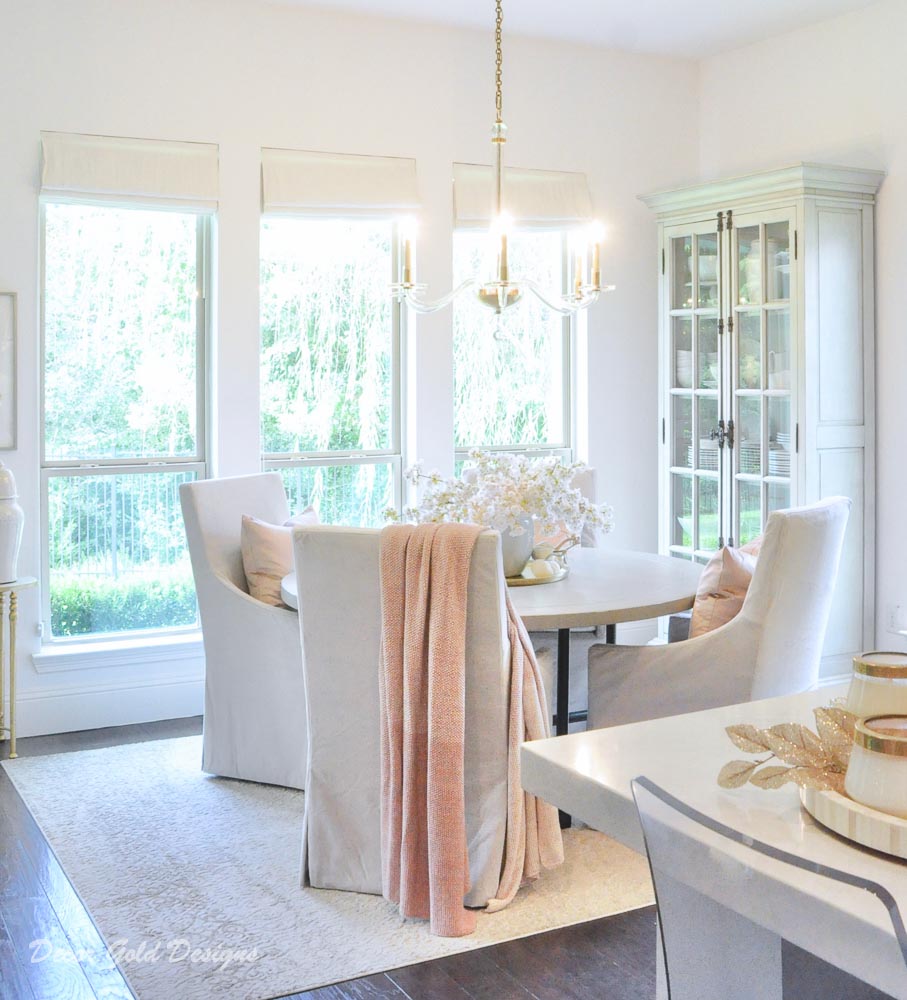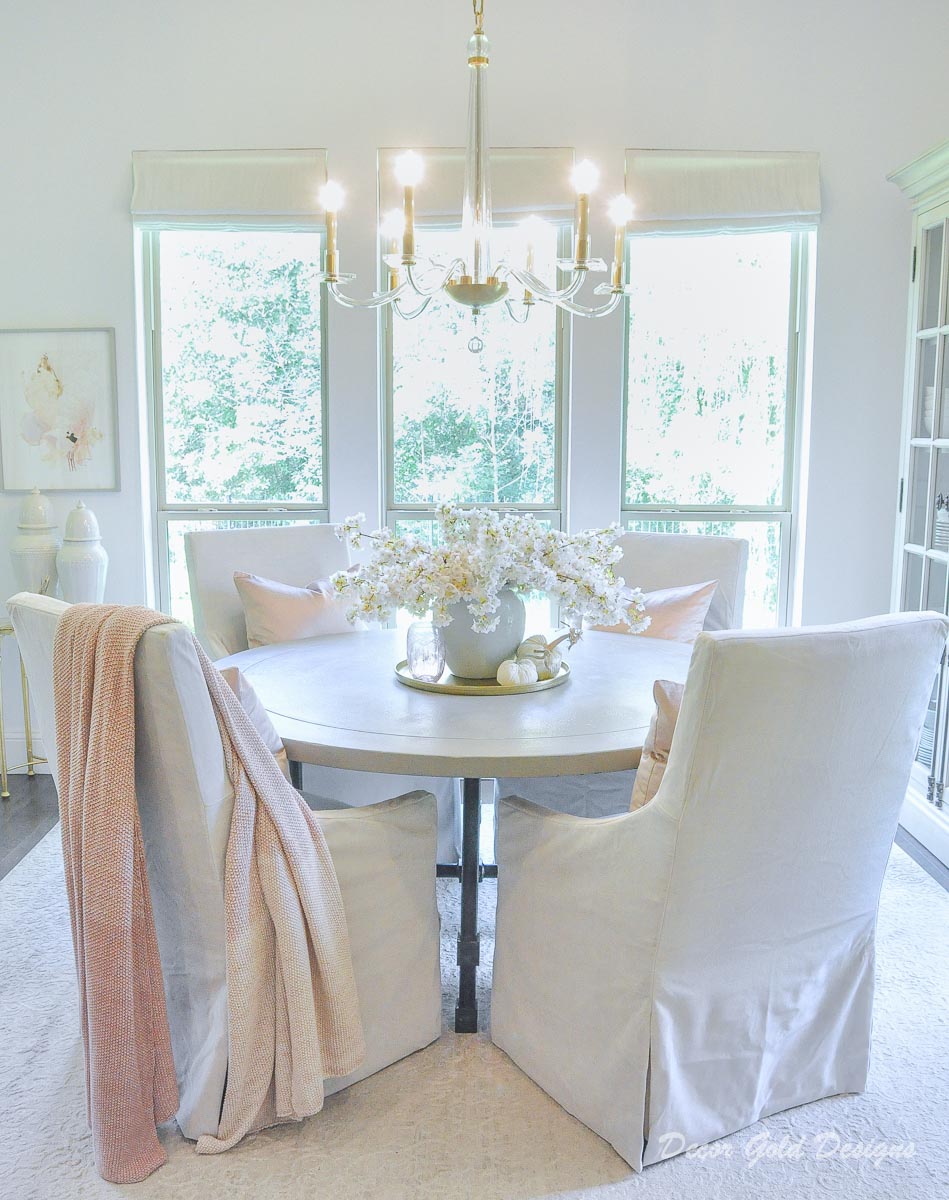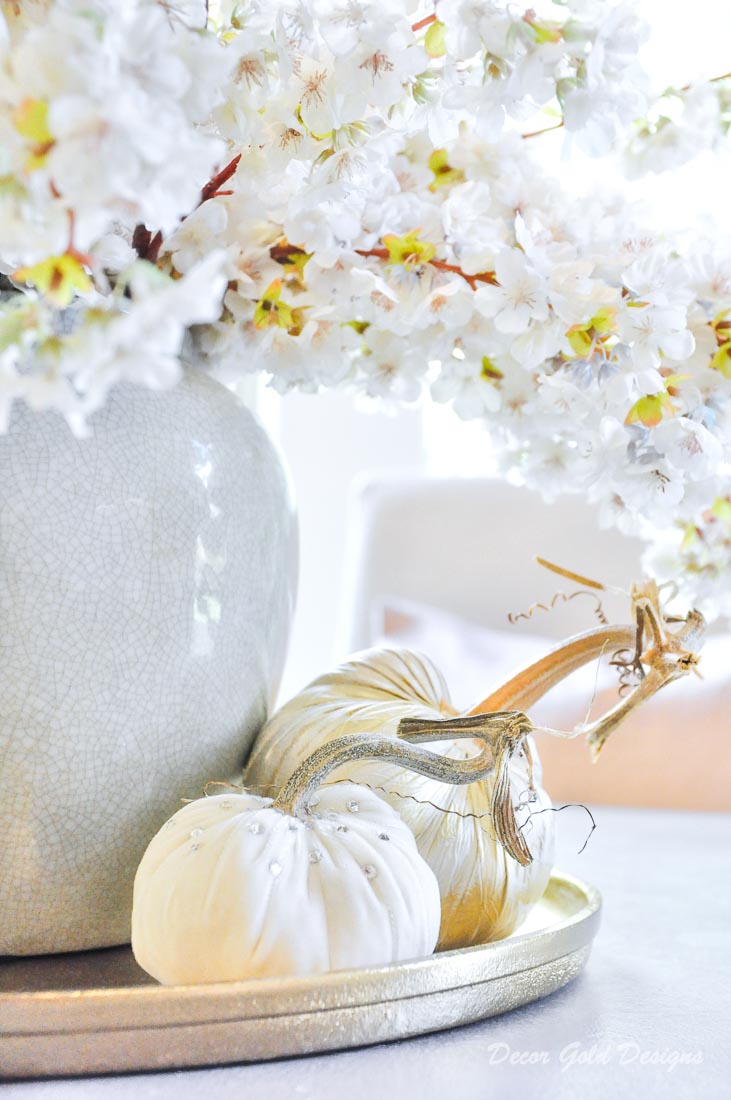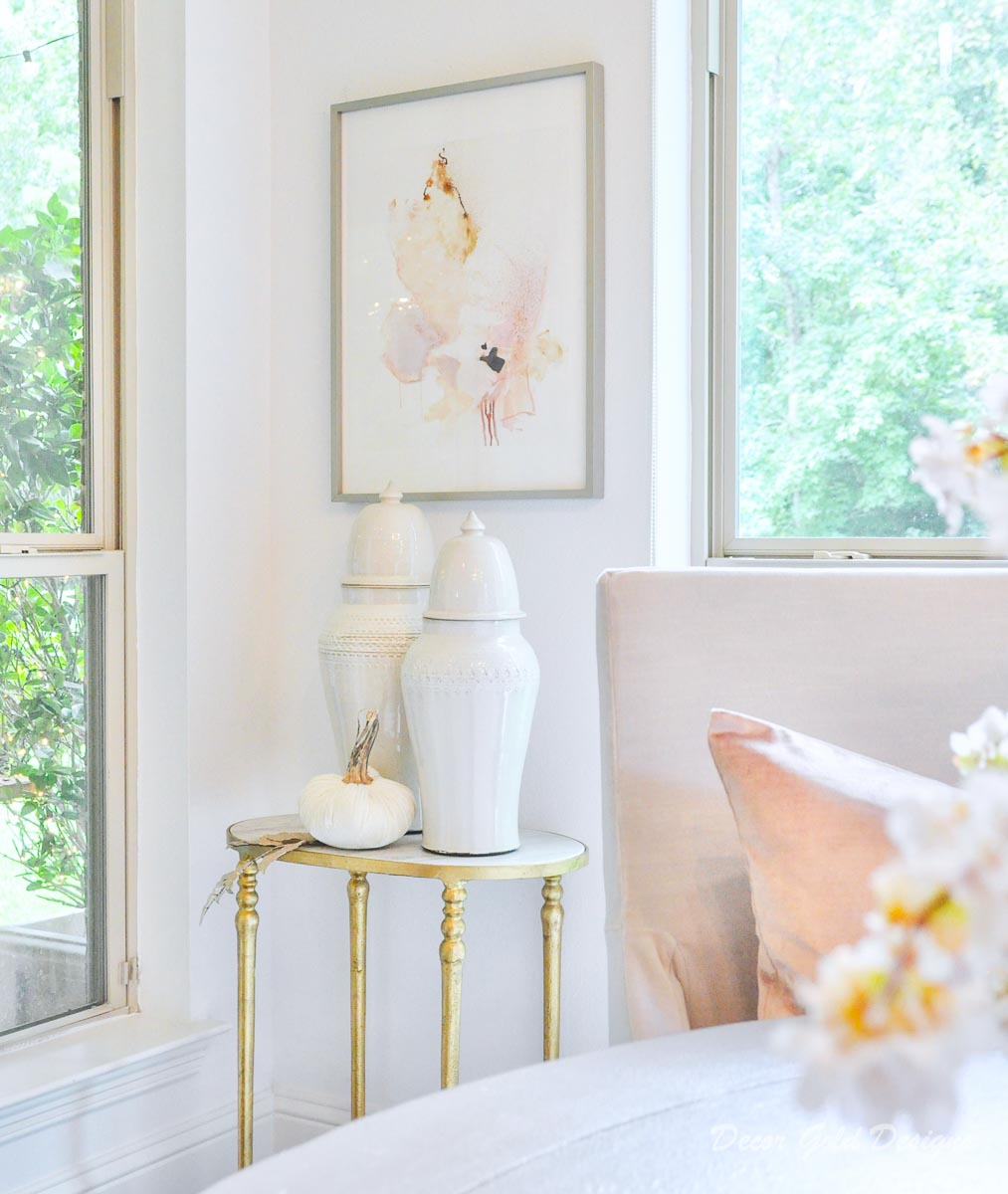 I'll be sharing Part 2 of my Fall Home Tour in just a few days. Be sure to subscribe to Decor Gold Design so you won't miss it!
Here's a sneak peek!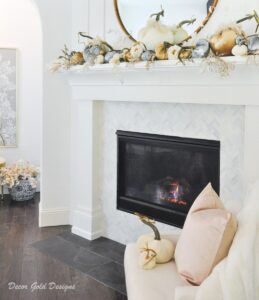 I hope you'll stay connected!
Click on the Image to Subscribe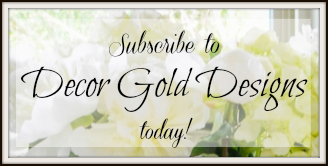 SOCIAL
Instagram | Pinterest | Facebook
Follow me on the LIKEtoKNOW.it app!