Welcome to Part Two of our Styled for Spring Home Tour! Part One was amazing. In case you missed it, you can find it here.
If you're coming from Life on Virginia Street, Im so glad you're here! Sarah is crazy-talented and it's always an honor to be part of a tour with her! Be sure and scroll to the bottom of the post to find all of the talented ladies who will be joining us today.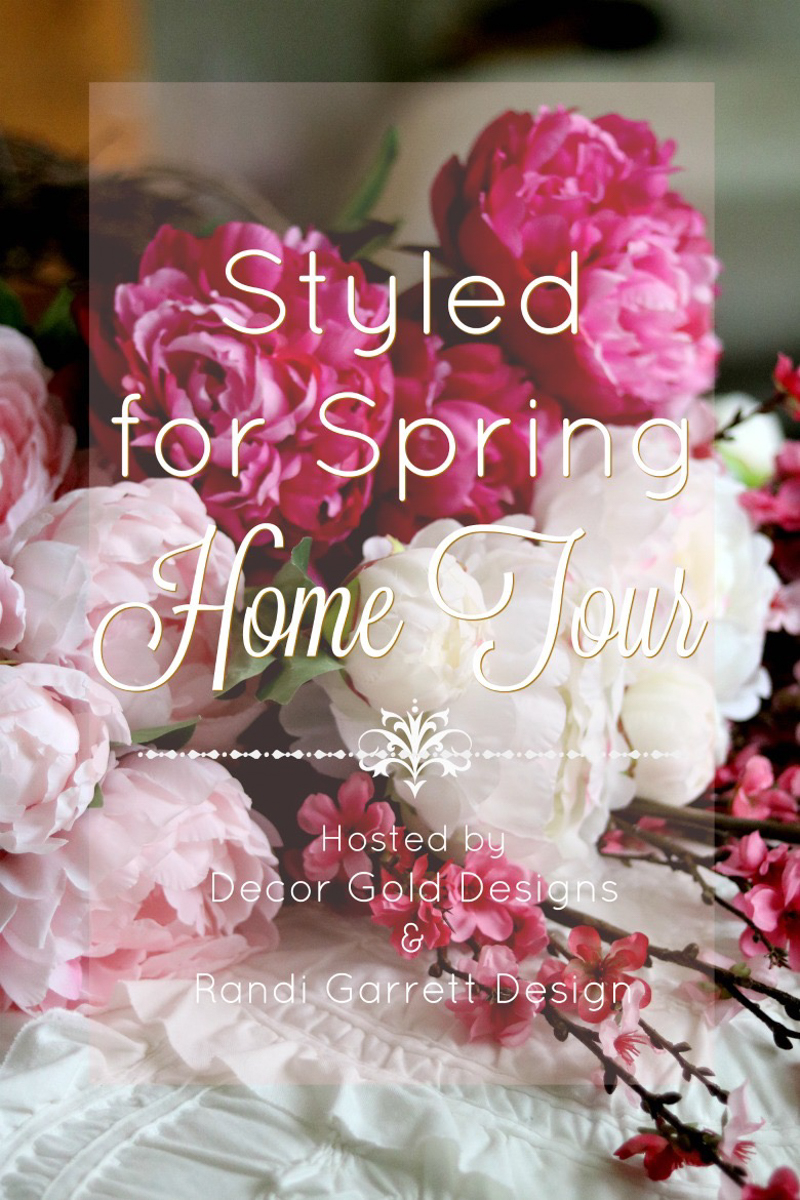 Many bloggers (including myself) often share their entire home on these seasonal tours. However, I find it to be more natural to share my seasonal changes room by room. I rarely focus on more than one room at a time.
For me, spring is the season of new life. As the forest behind our home begins to sprout new leaves and blooming flowers, I find myself spending extra time in my bedroom. Because of this, you will find me simply staring out the windows at the beauty of nature during this seasonal change.
Therefore, I wanted to show you how I removed the cozy winter details and replaced them with a brighter, lighter look. These changes are inspired by sunshine filled days and more welcoming temperatures.
This post contains affiliate links.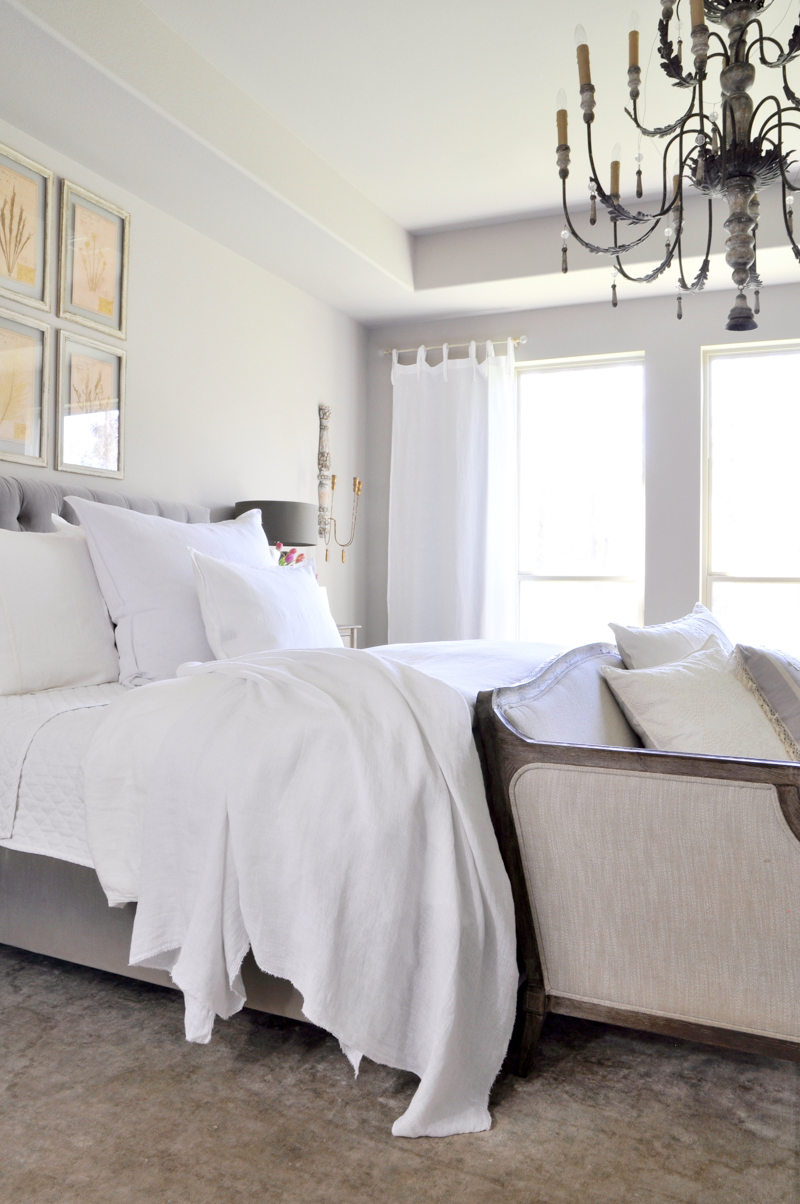 The bed is always my starting point as it is the focal point in this room.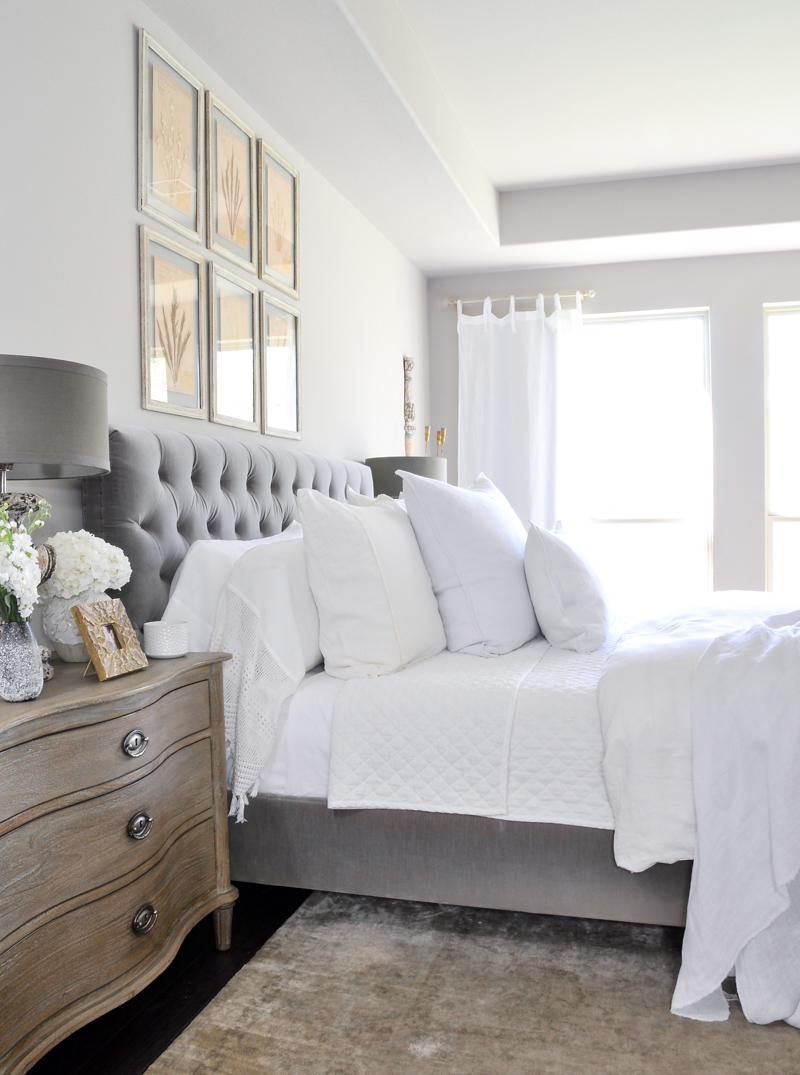 Get the Look by Clicking on the Images Below
If you've been following my journey here for a while, you already know about my love affair with linen. Most of all, it's my go to fabric and it feels amazing this time of year.
Recently, I added linen flat and fitted sheets for the first time and absolutely love them. They become softer with each wash and provide the casual elegance that I love for my home.
Additionally, I added the king-size version of these beautiful crochet-edged pillowcases. I used standard ones in my guest room and thought they would add just the right amount of romance to my spring bedroom.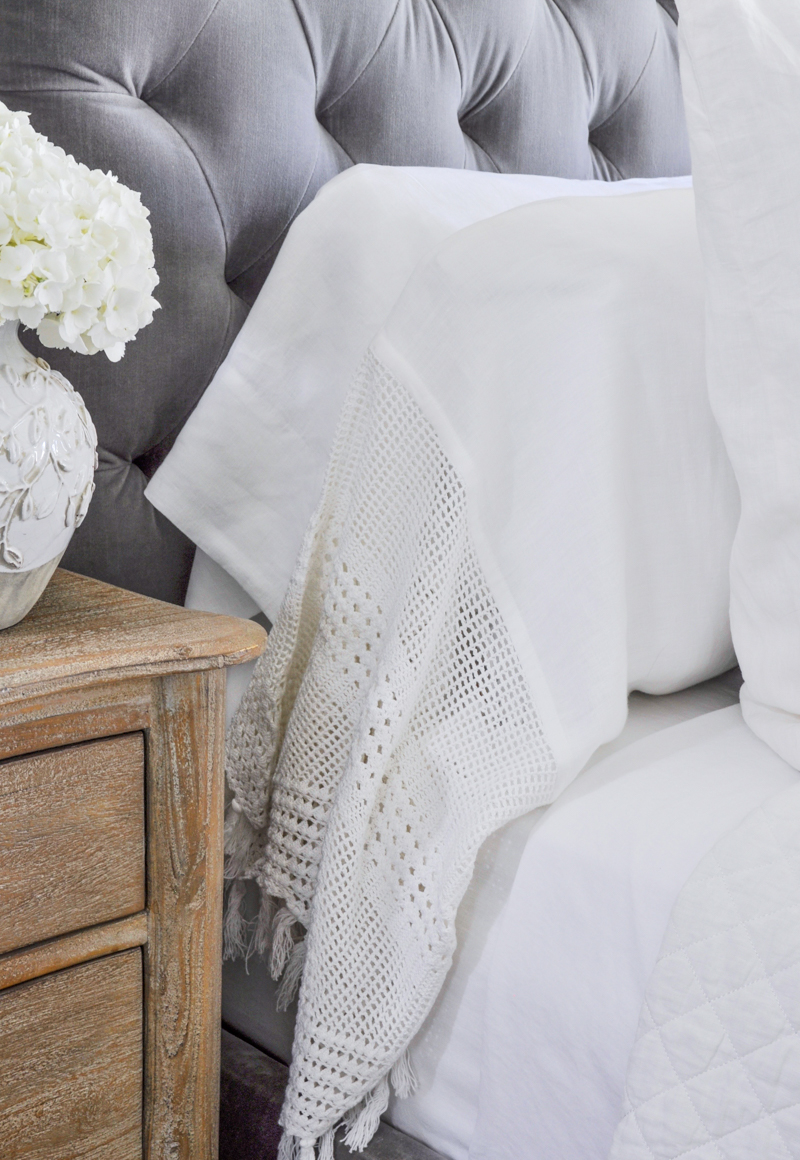 I also found these two beauties! One is a standard linen sham. The other is my new obsession, the "big pillow."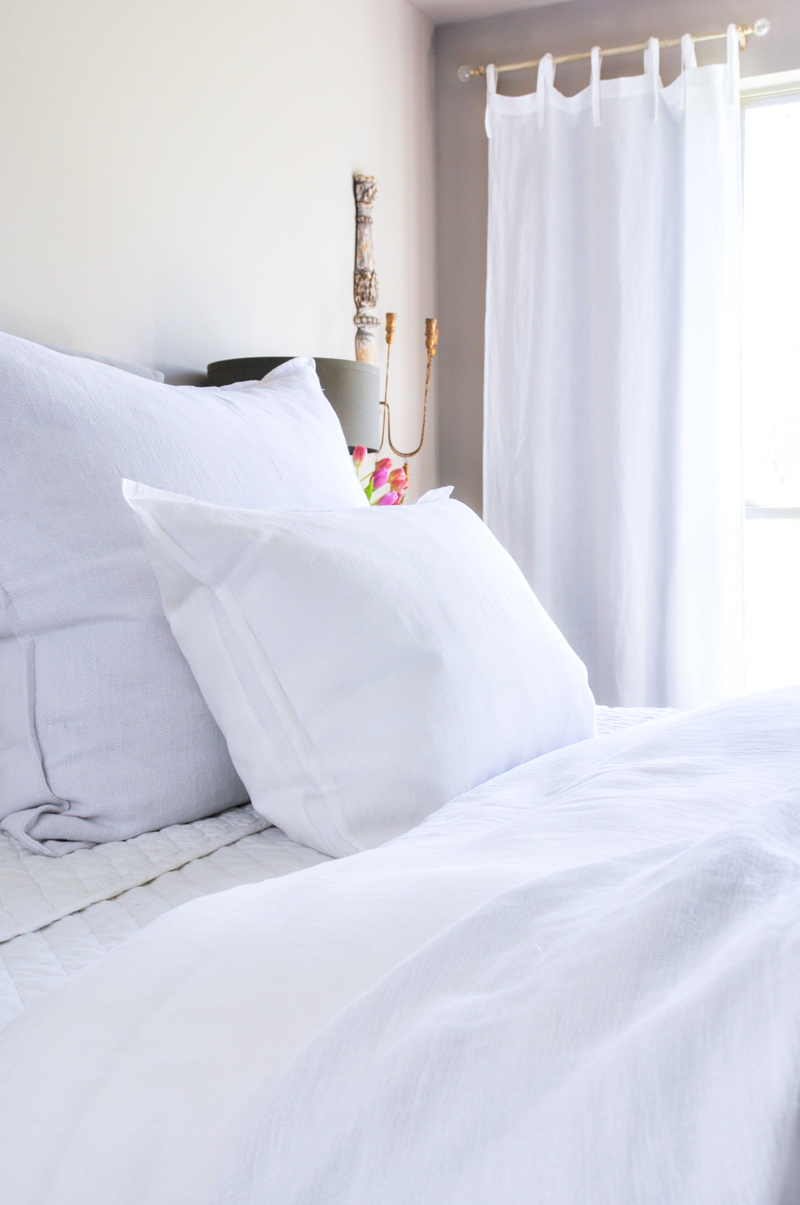 Another spring update, this light weight throw. I just love it's versatility. This great find and almost all linens and pillows in my bedroom are by my friends from Pom Pom at Home.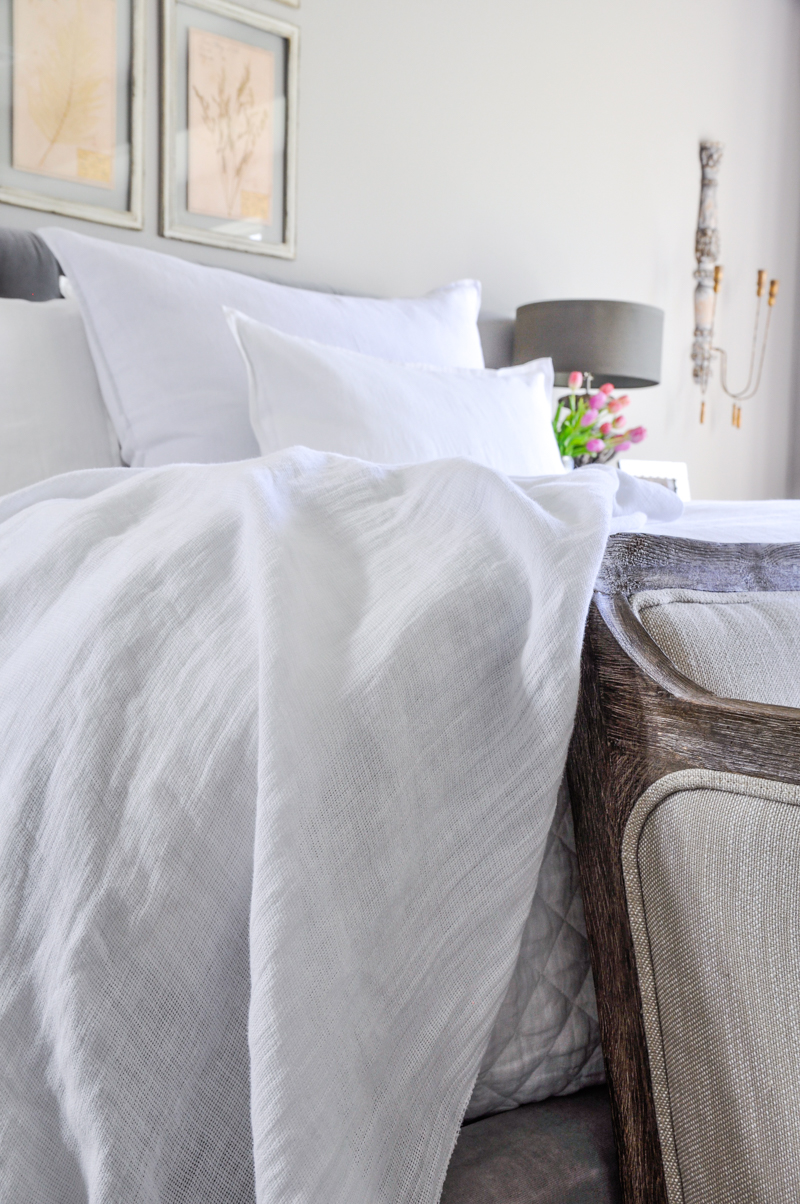 Get the Look by Clicking on the Images Below
I want to take a moment to mention that I recently had the pleasure of meeting the family that owns Pom Pom at Home and they are just as lovely as the beautiful pieces they produce. I don't know about you, but it always makes me happy to know that something you love comes from someone you like. They were kind enough to provide the linens for my spring update. That being said, I want you to know that the things I say here about their products reflects exactly how I truly feel about their business and brand. Also, I was a customer long before I first worked with them.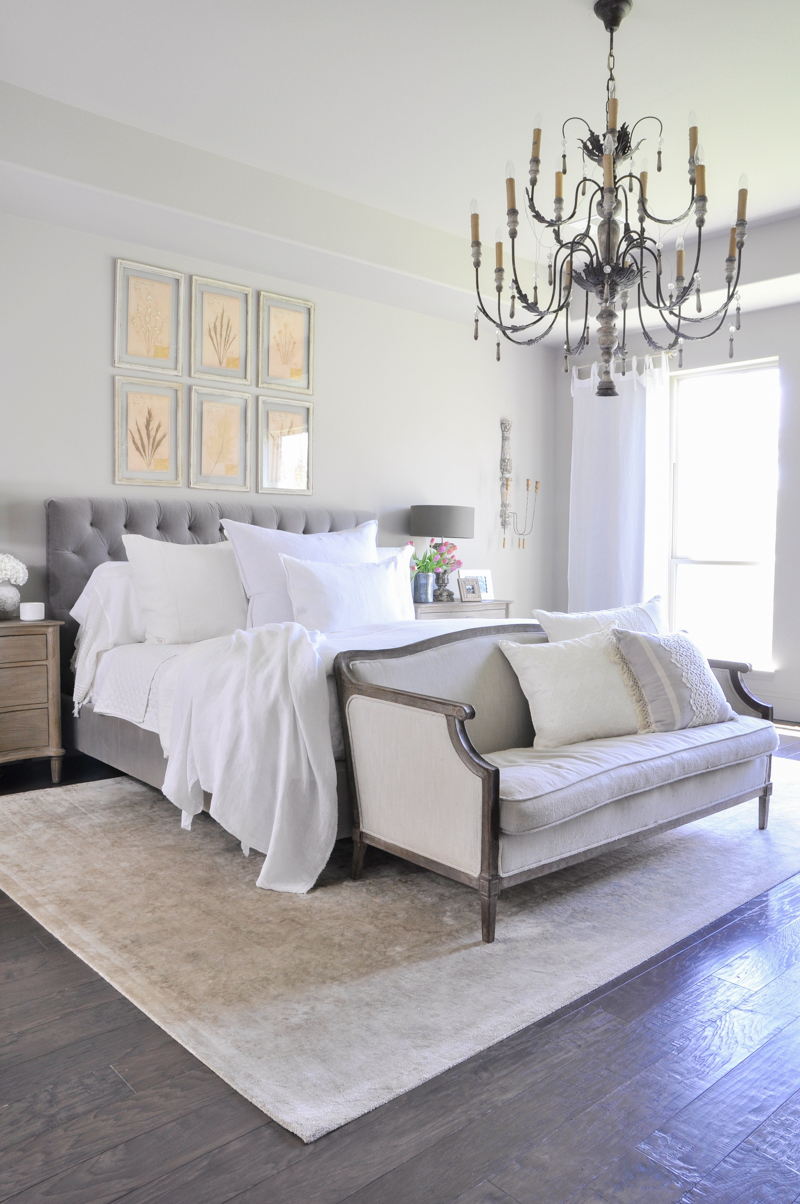 Get the Look by Clicking on the Images Below
In the rare instance this space is not occupied by a golden retriever, the settee at end of the bed is a comfortable place to rest.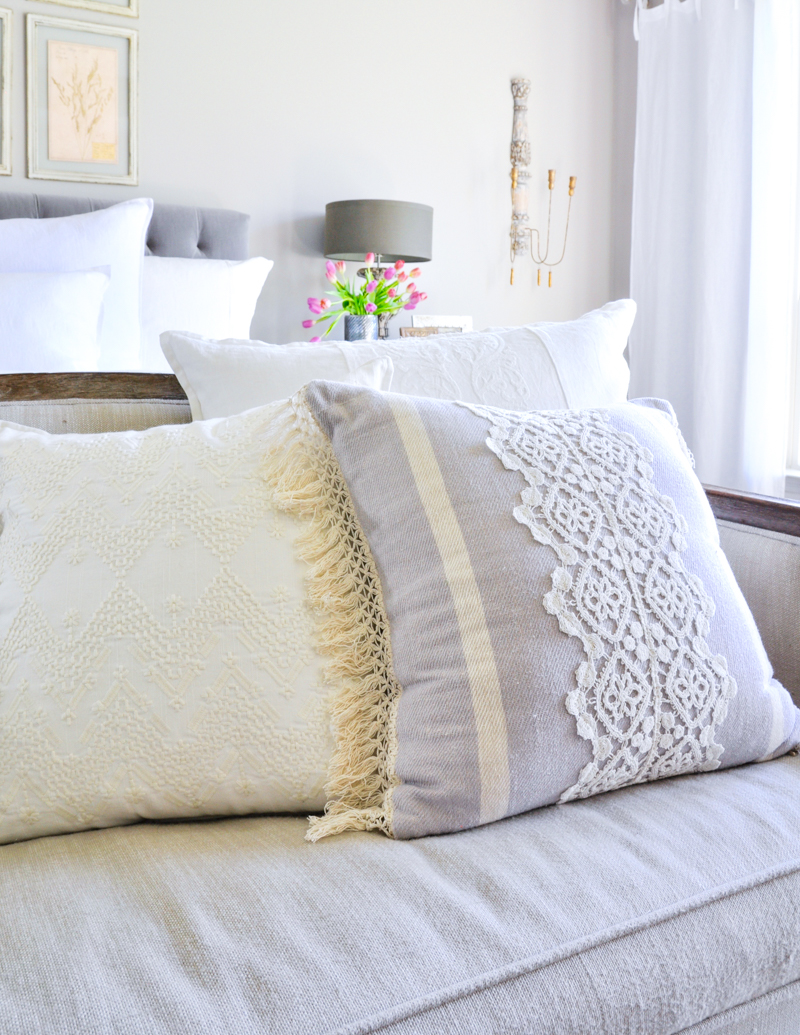 The bedside tables simply hold spring flowers.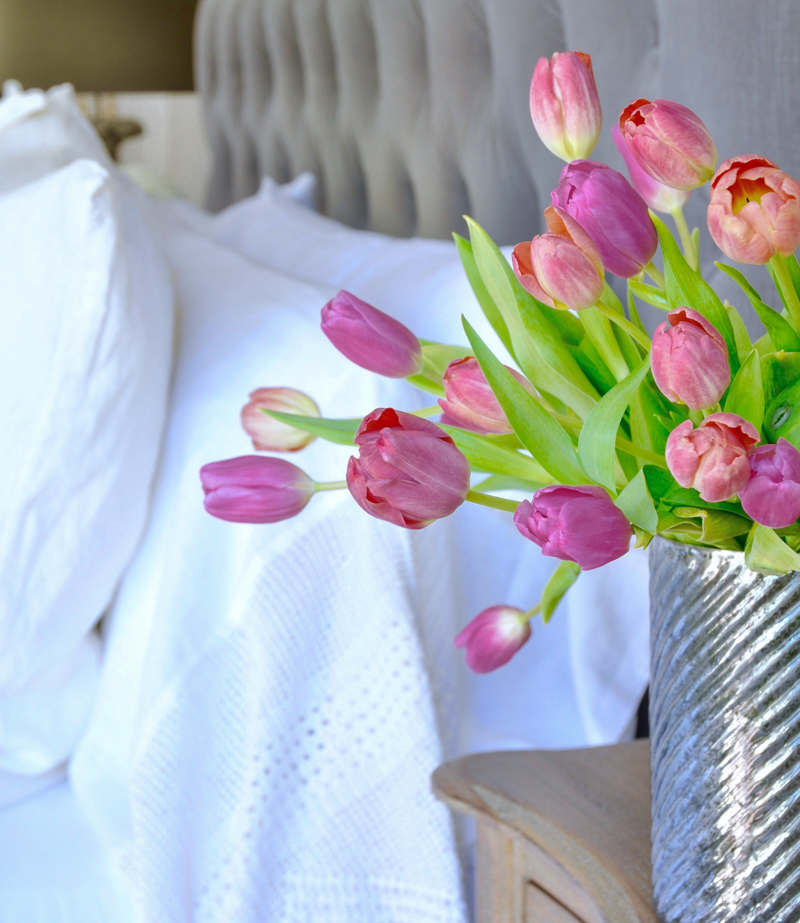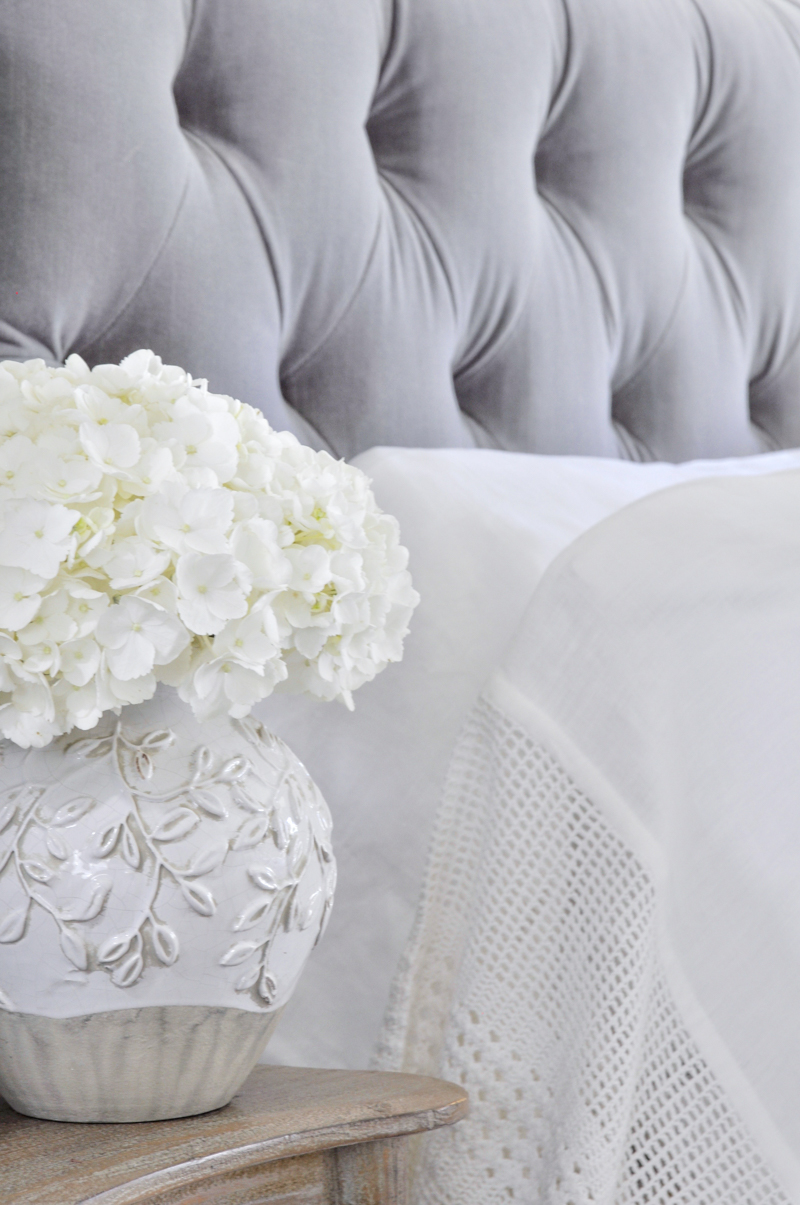 This additional seating in the corner always beckons me!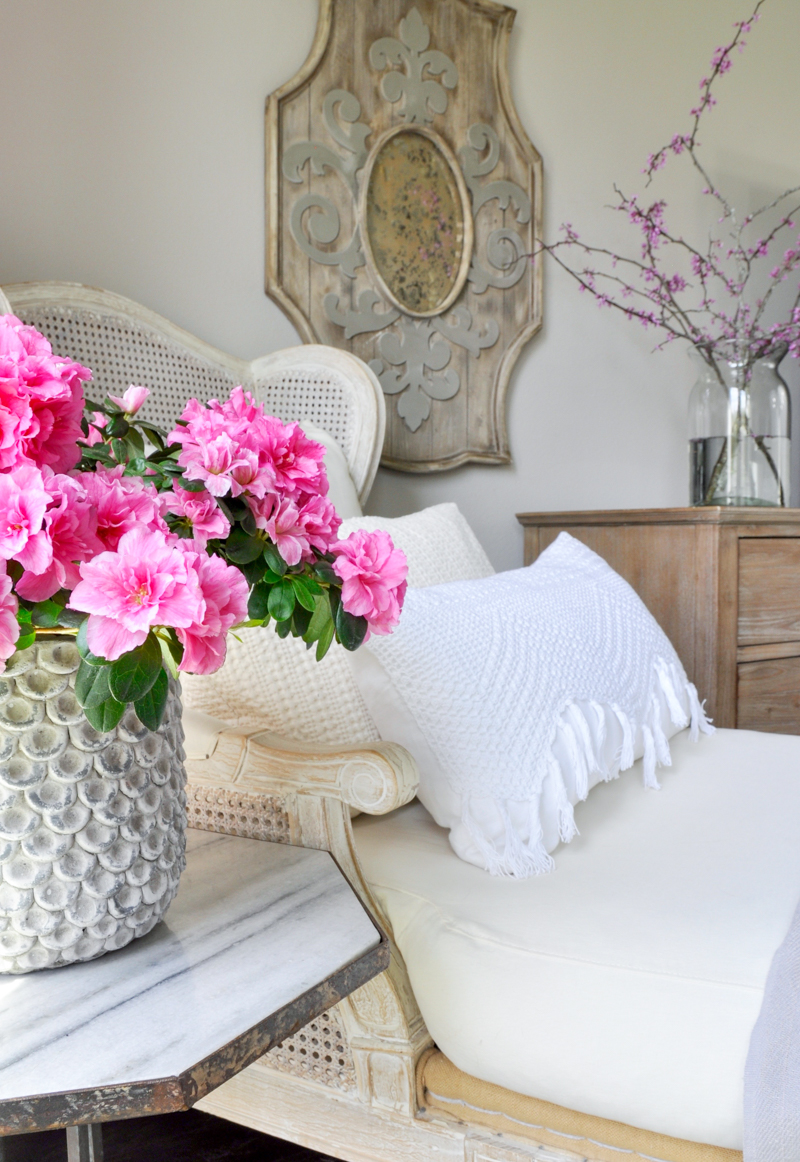 This chair is the perfect vantage point for the beauty outside our home. As a result, I spend countless hours this time of year enjoying the views and pops of spring color. The redbud branches are from my yard.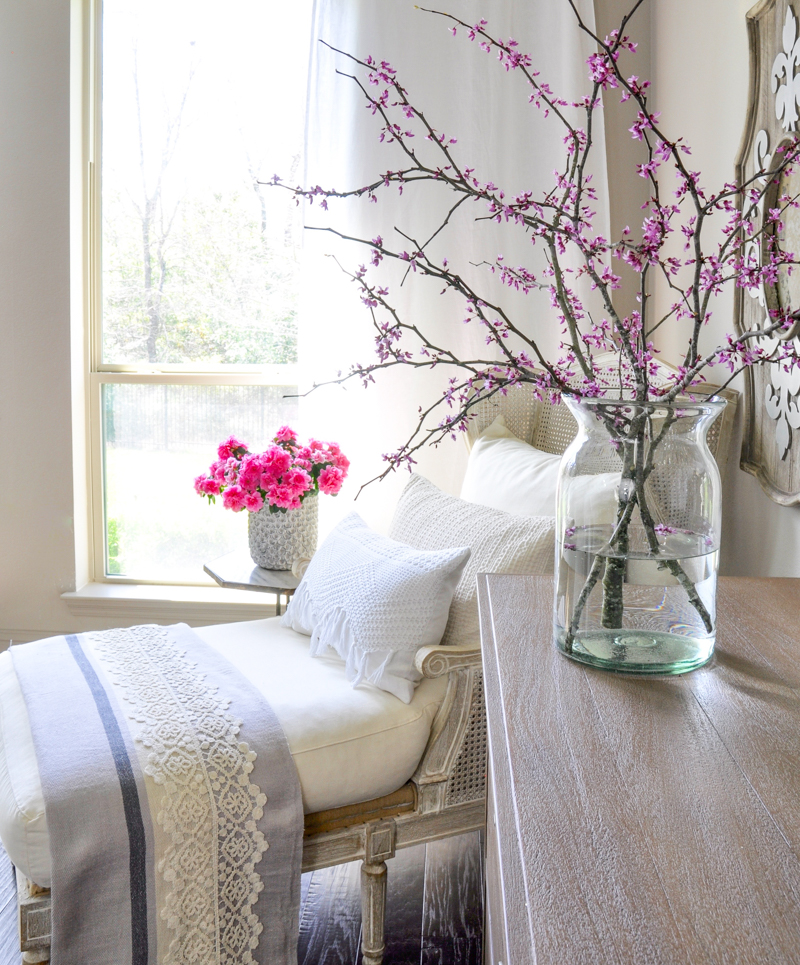 Get the Look by Clicking on the Images Below
It is always a sunny spot during afternoons.
This cozy little corner is the perfect place to curl up and read a book.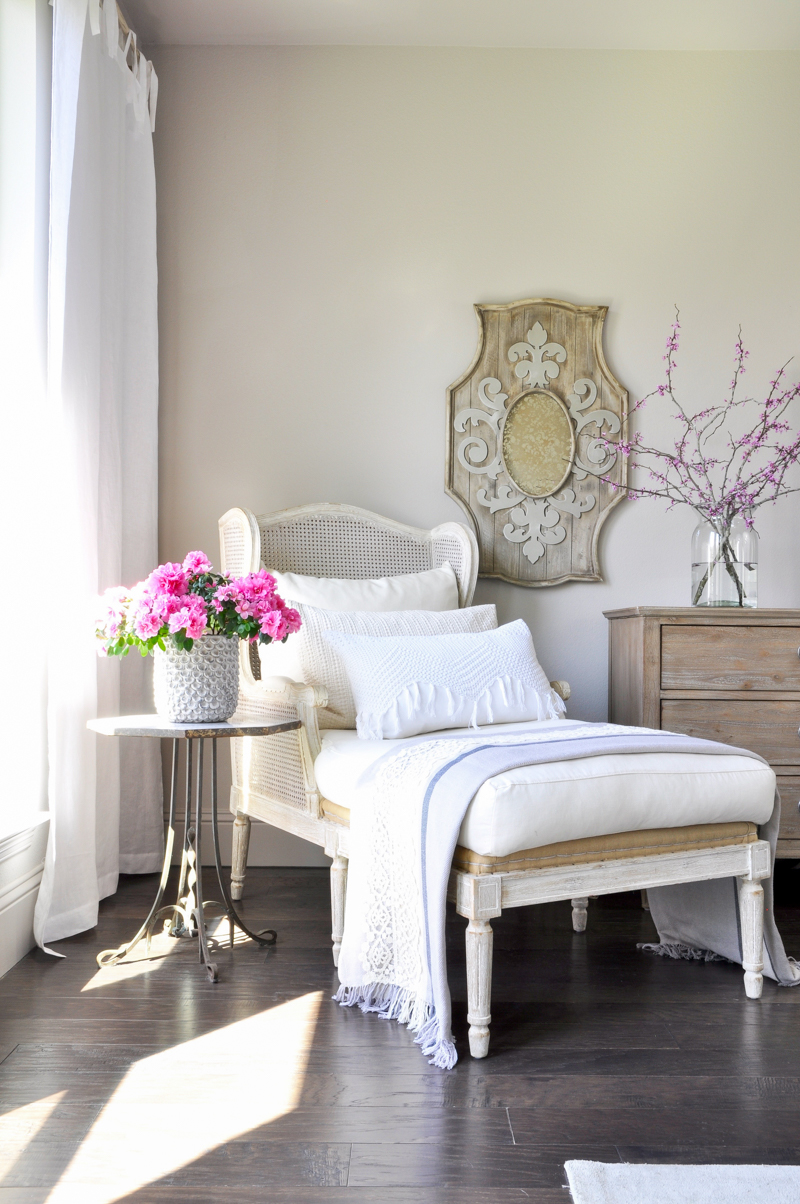 Get the Look by Clicking on the Images Below
If this seat is taken, it is usually by one of our furry children. In this instance, it is Belle.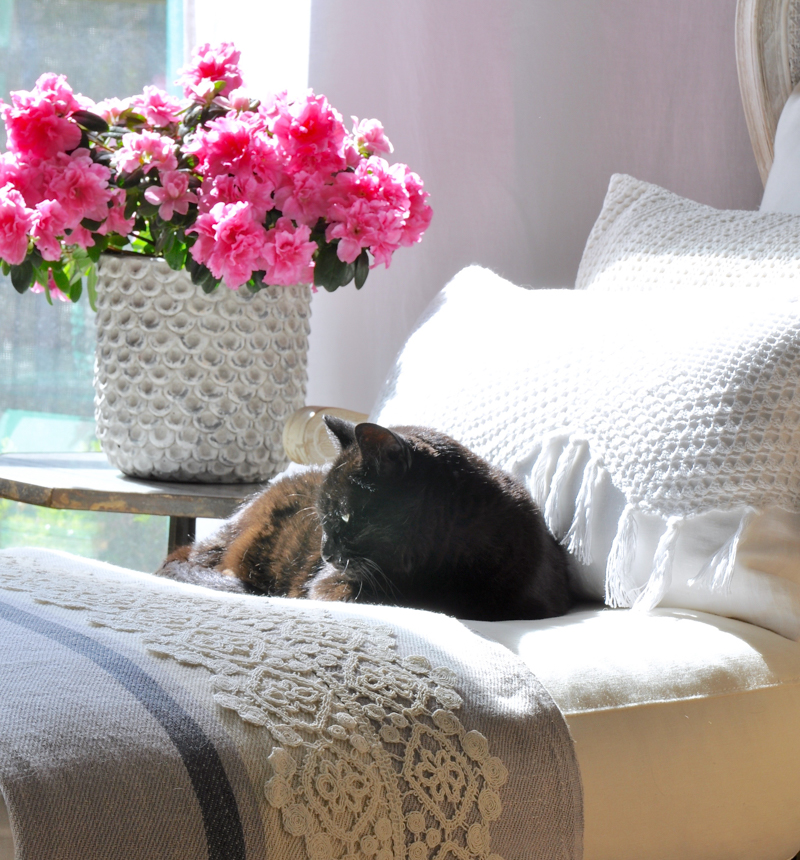 Looking toward the middle of the bedroom…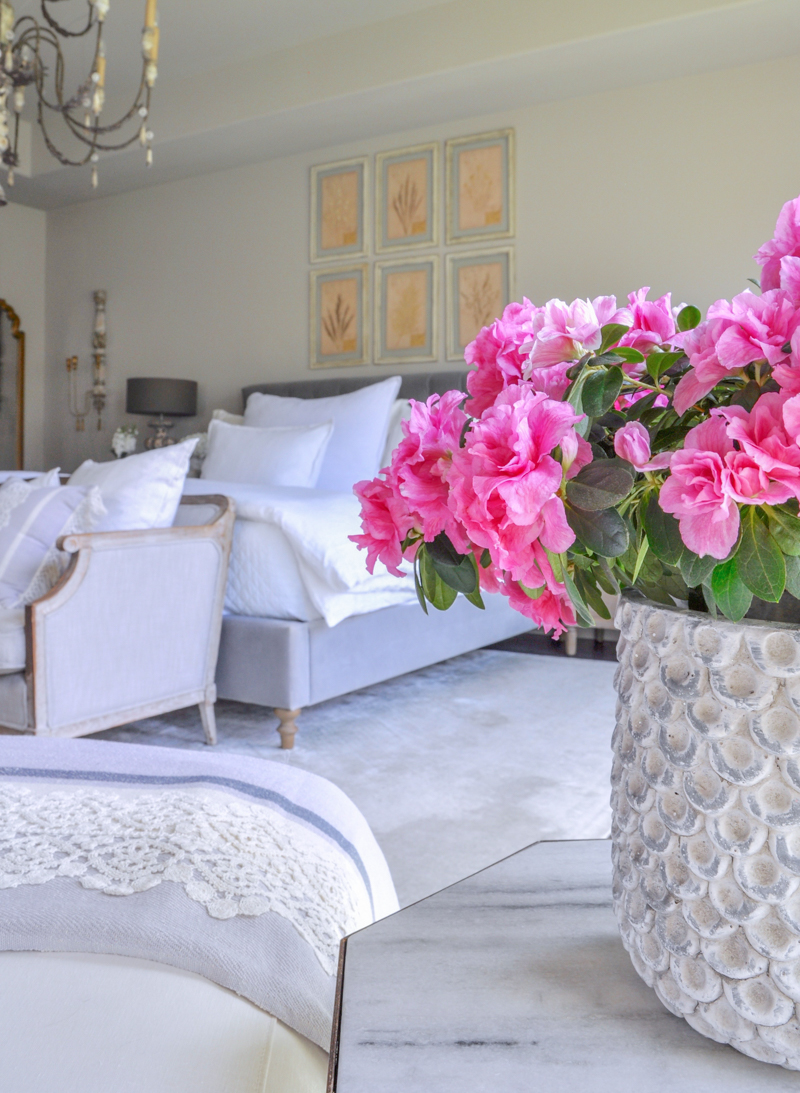 A wide angle view of the room. Do you see the new curtain panels? I am so happy with the difference!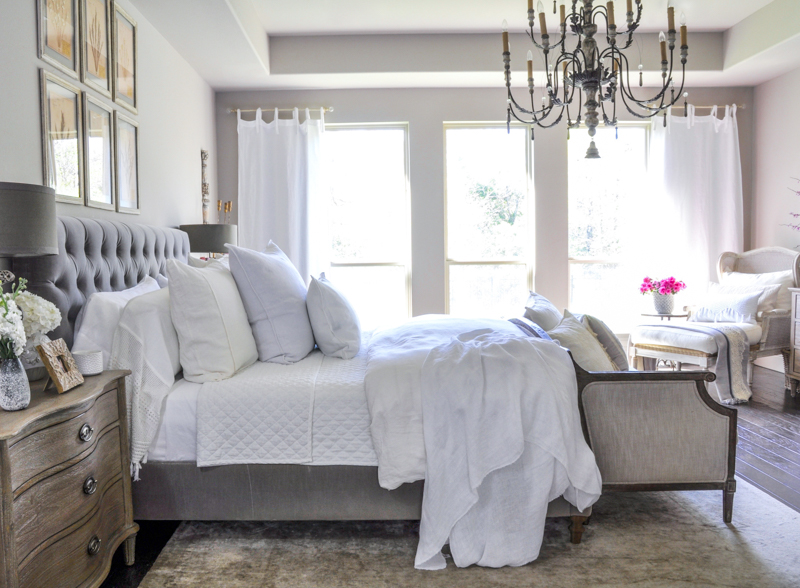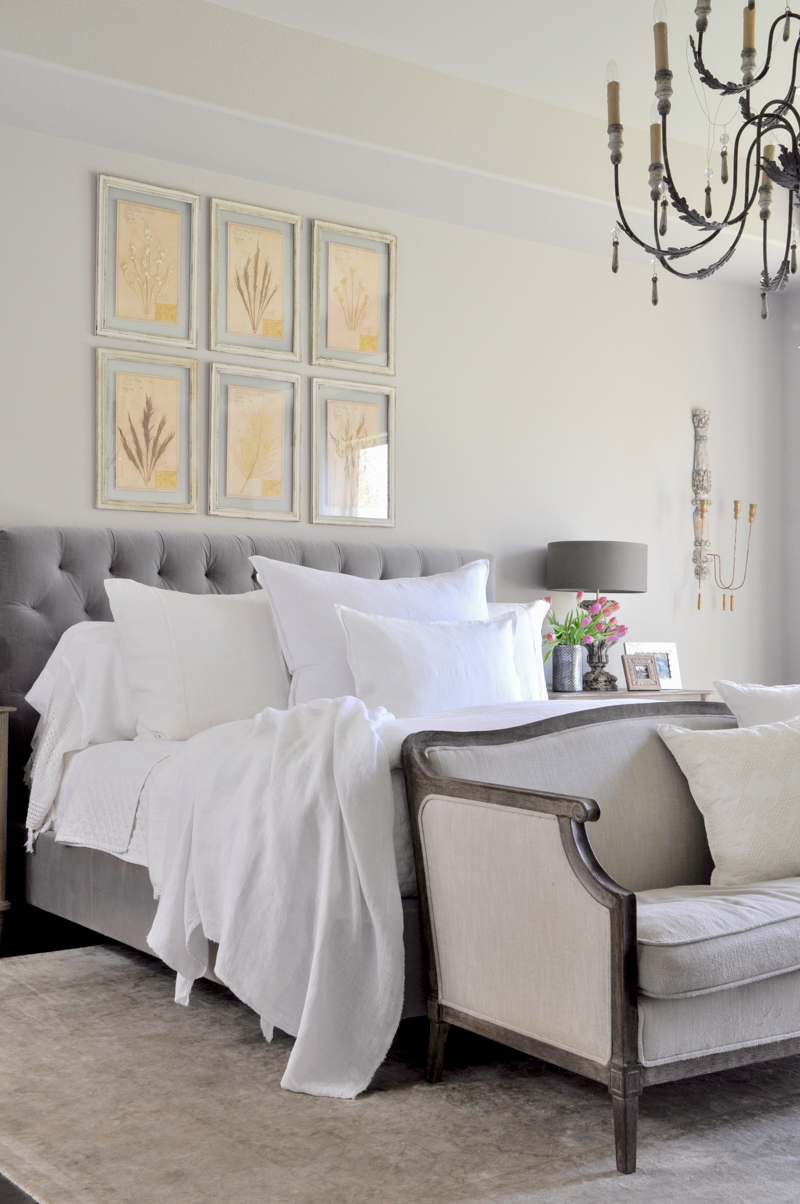 I hope you enjoyed the tour of my spring master bedroom! If you would like to tour my entry hall decorated for spring, you can do so by clicking the image below: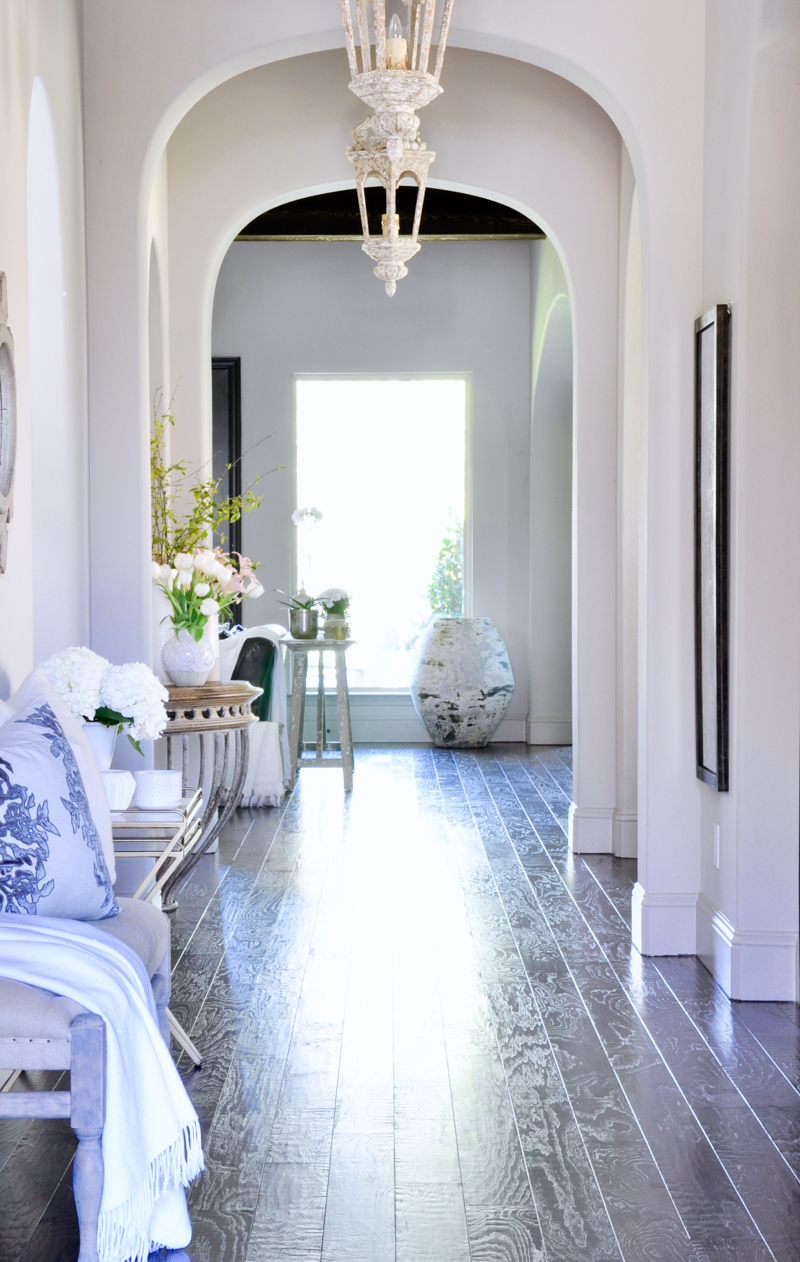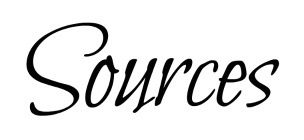 Similar bed | Similar Chaise | Similar side table | Similar settee | Chandelier | Similar nightstand | Similar dresser | Similar botanical art | Window panels | Rug | Wall sconce | Similar lamps | Euro sham | Big pillow | Standard sham | Duvet cover | Coverlet | Pillow cases | Pillow cases crocheted edge | White throw | Euro on settee | Pillow on chaise | Gold frame | Similar gray pot | Large glass vase | Fresh flowering branches
Now, I am going to direct you to the gorgeous outdoor living area belonging to Emily from Eleven Gables!
Please take time to visit all of the talented bloggers on this tour!

Randi Garrett Design    |    Decor Gold Designs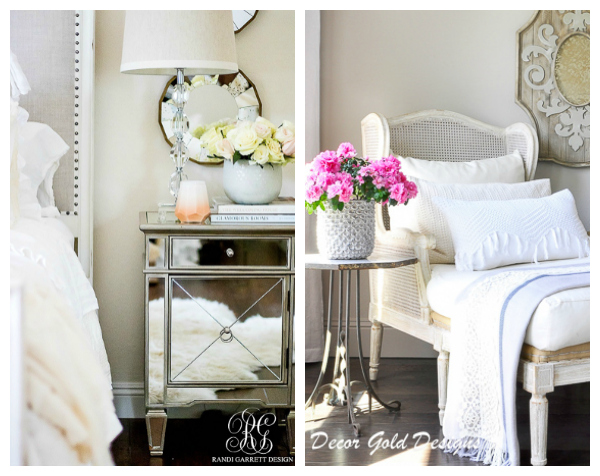 In case you missed it, you can find the tours from our first week here: