Fall is such a wonderful time. Leaves change into the most magical colors and a cool breeze takes over after months of much warmer temperatures. And it is finally here!
This year I chose beautiful blue pumpkins for my fall decor. While I adore traditional fall colors, I also love creating fall looks with less traditional color schemes. I absolutely love these shades of blue.
I remember learning many years ago that blue is the most popular color. I understand why…… it is the color of the sky, and the ocean, and soothing to many. It is elegant and timeless and perfect for fall.
*This post contains affiliate links. Additionally, it was sponsored by Hot Skwash. Disclosure here.
Of course, I chose Hot Skwash pumpkins by my extremely talented friend Daria for my fall table. I decorate with her pumpkins every year as I simply adore the look and quality. Each year when my pumpkins arrive, I am more in awe than I was the year before. The beautiful blue pumpkins are simply stunning!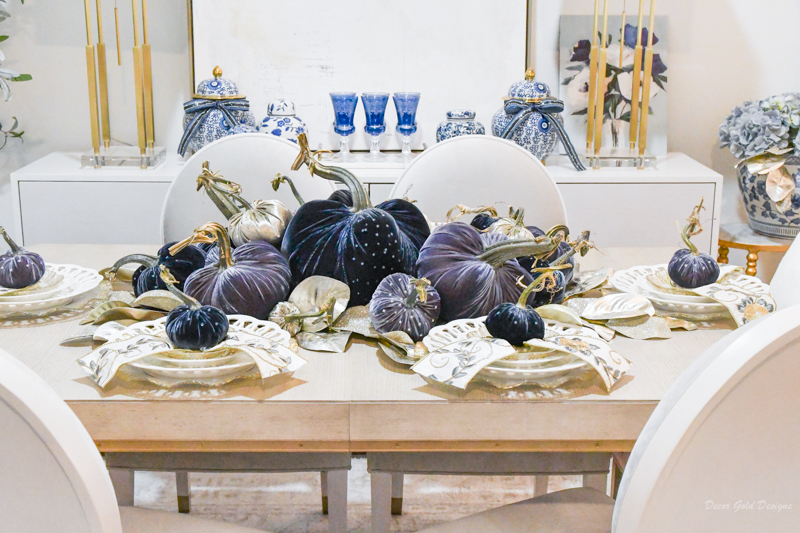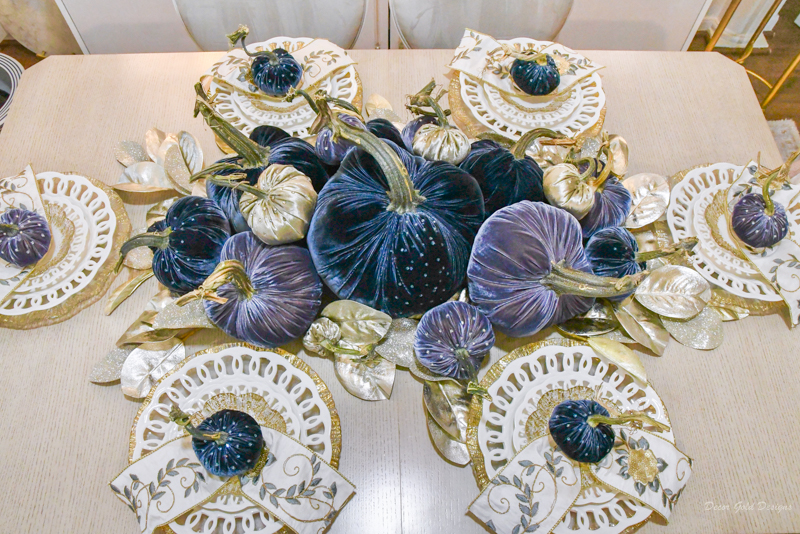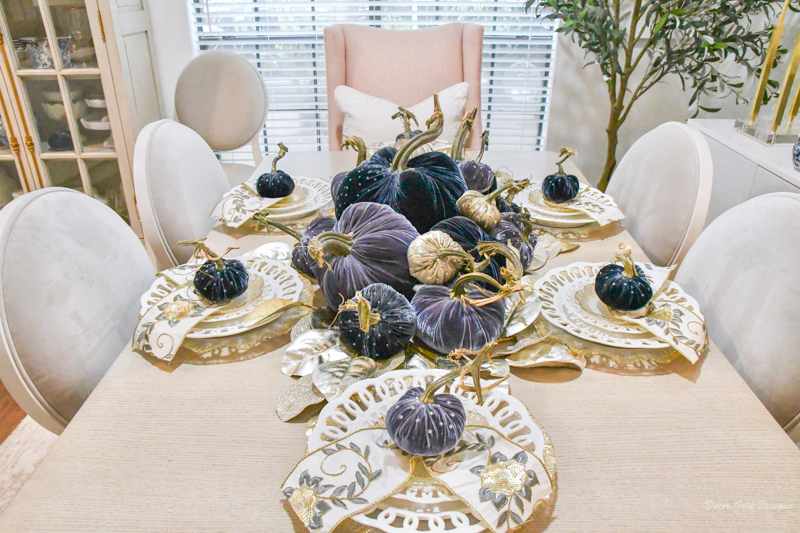 Hot Skwash pumpkins are elegant and can elevate any home. The pumpkins I chose this year are in two beautiful shades of blue, denim and sapphire. I also chose an accent color called platinum. Crystal denim and sapphire are especially gorgeous. Additionally, platinum with crystals adds a glamorous accent color.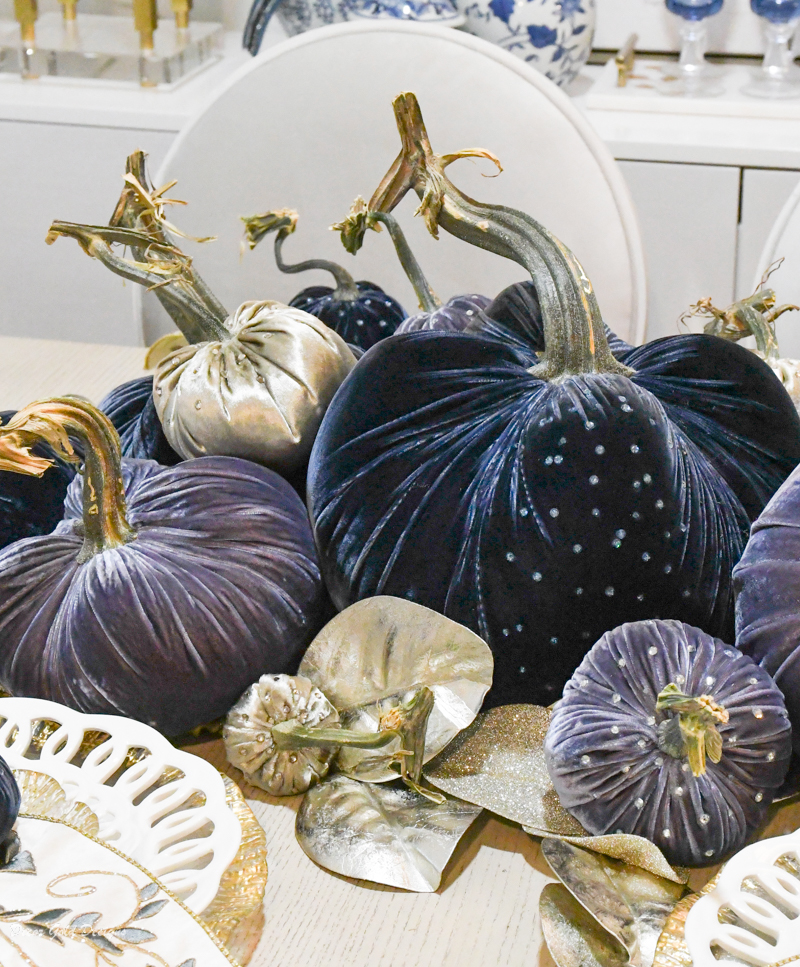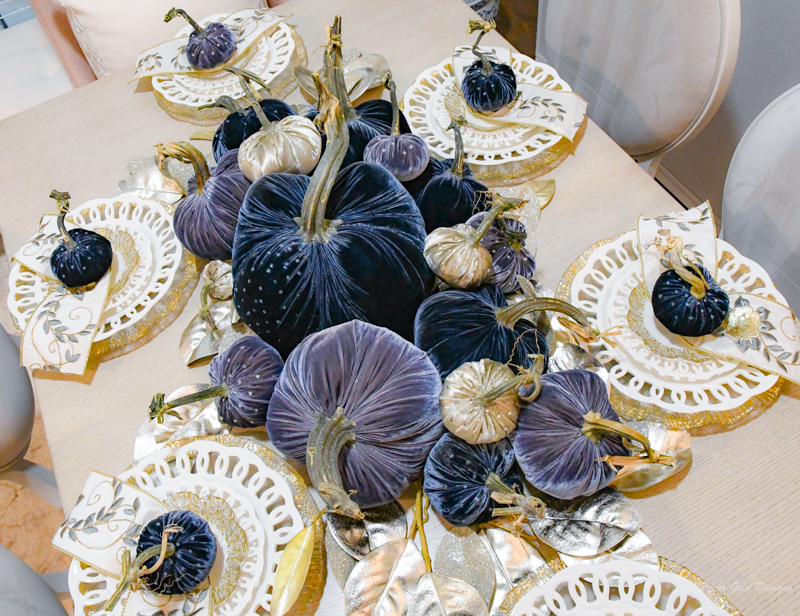 This sapphire beauty is the star of the show!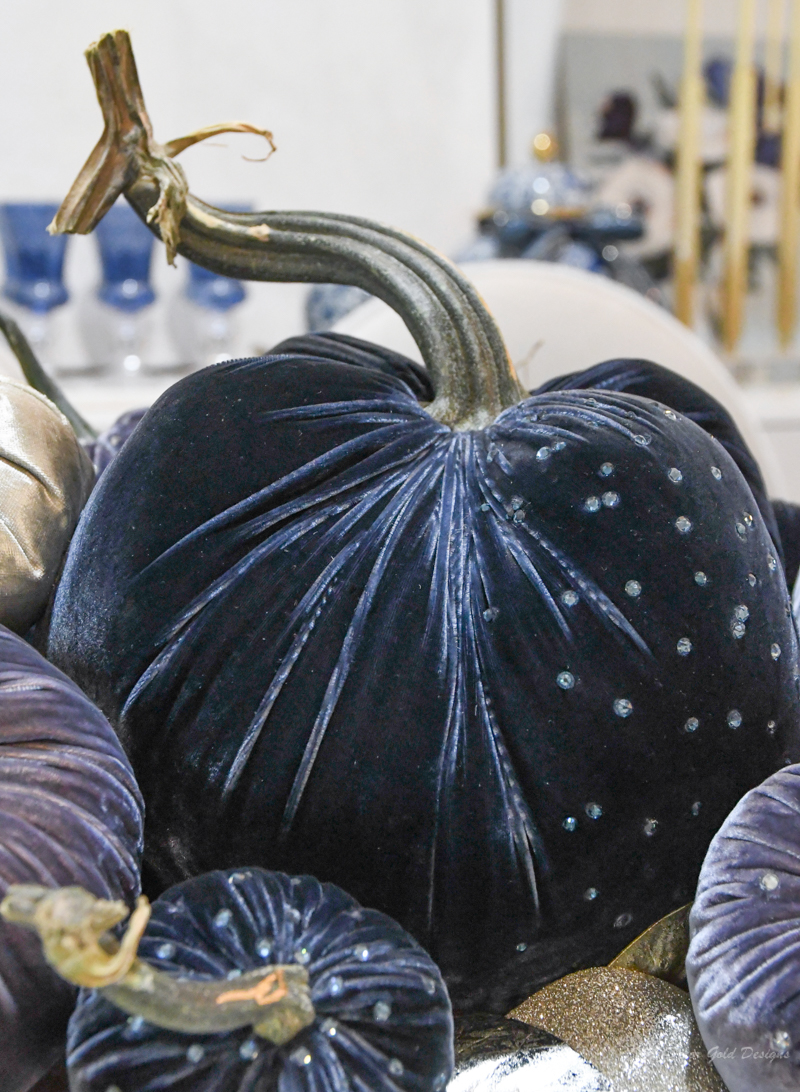 Each individual pumpkin is made by hand by the incredible team of artisans at Hot Skwash.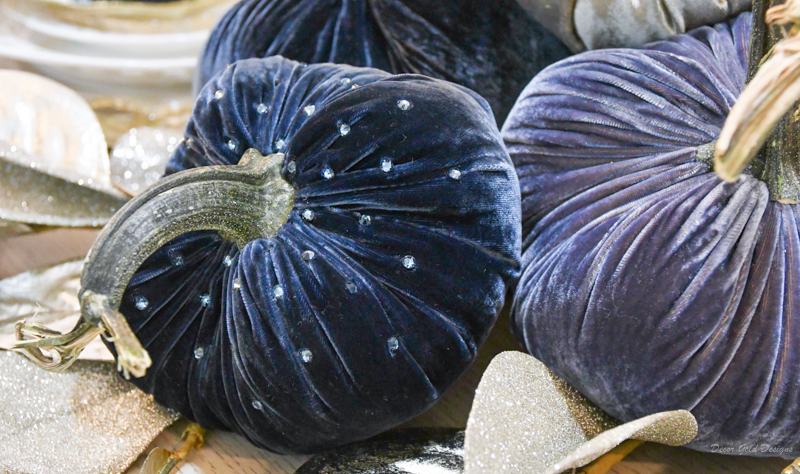 This blue is called denim. So beautiful!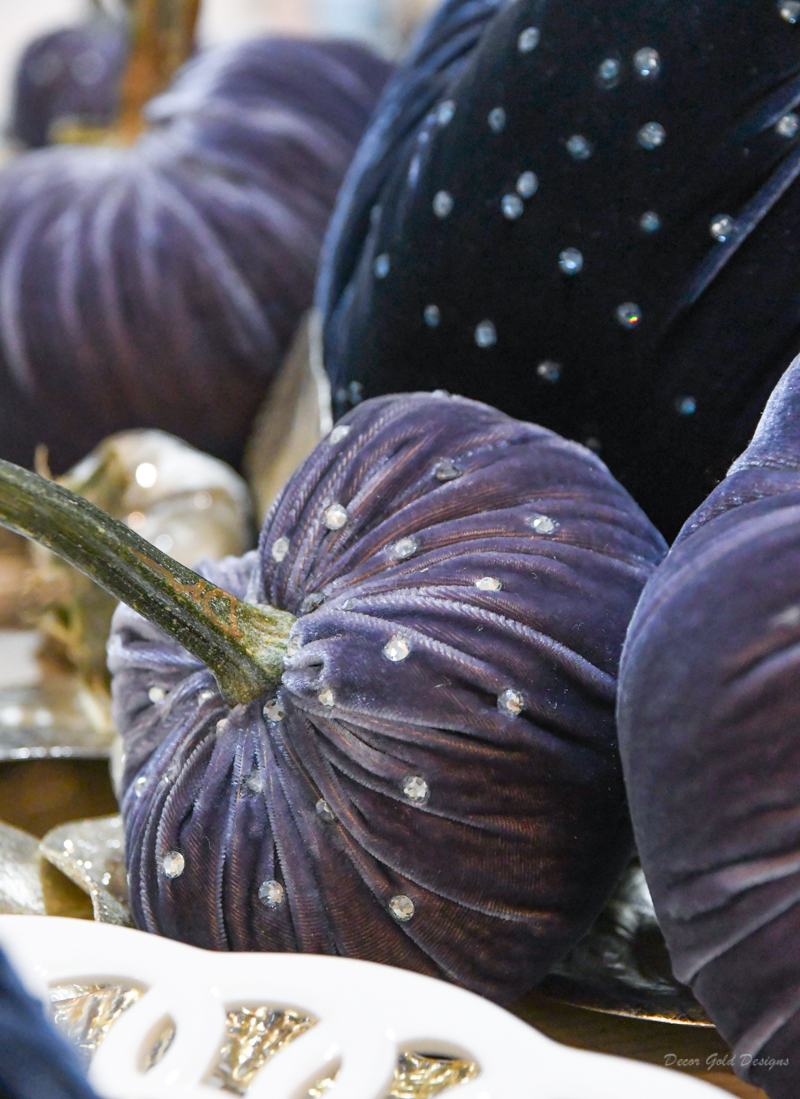 You can see just how exquisite the small Hot Skwash pumpkins are when they stand alone. This size makes a lovely party favor!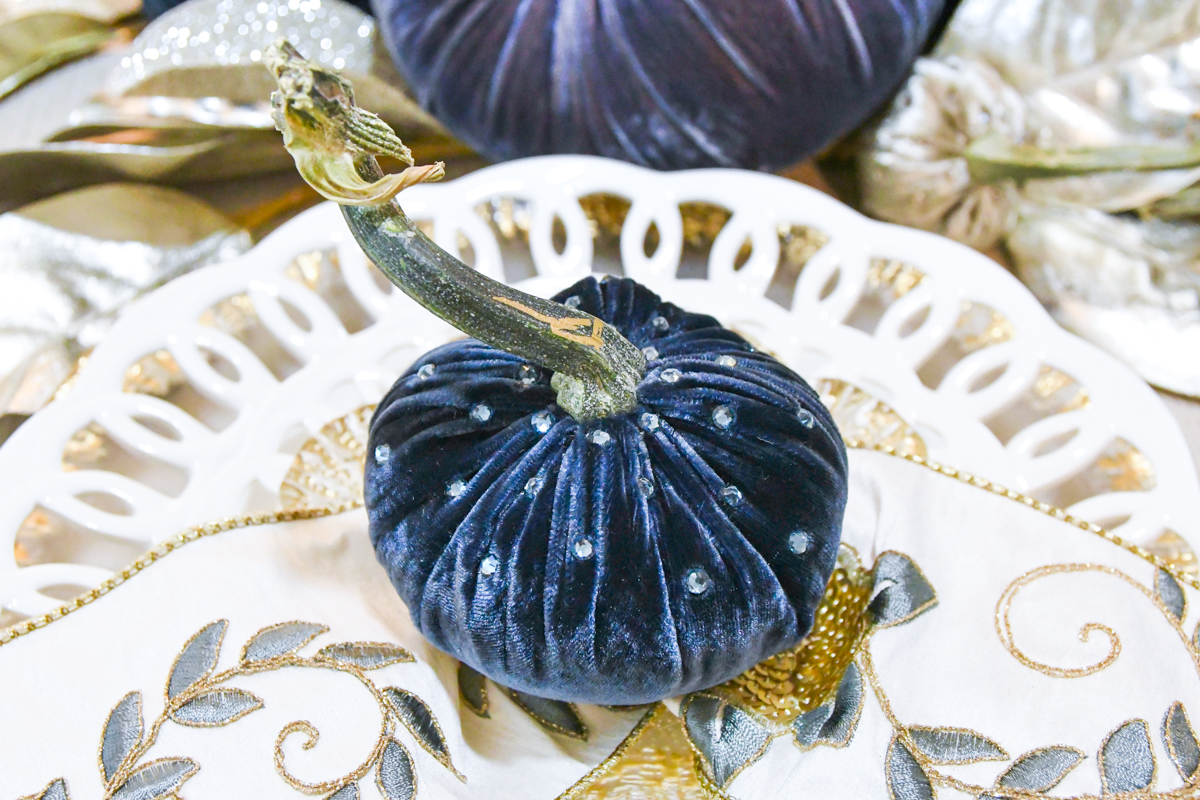 I placed ribbon on each place setting for an elegant addition to the individual pumpkins.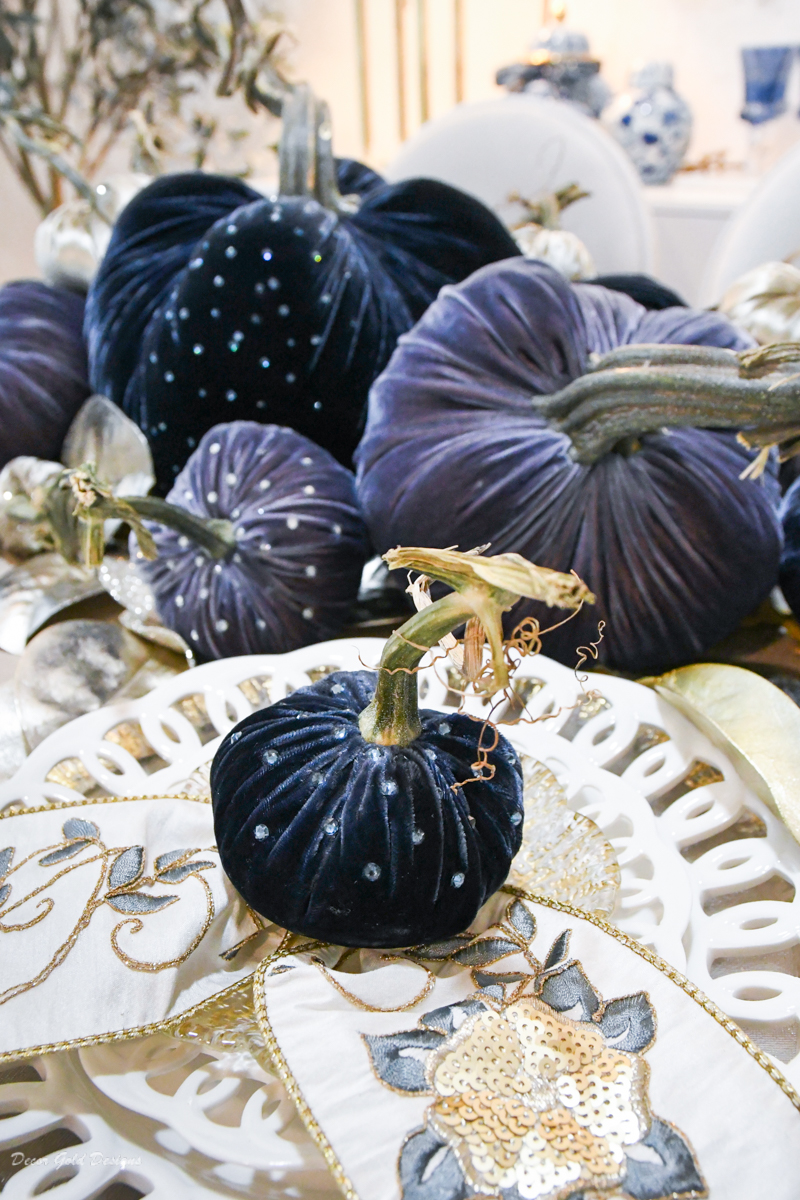 Ginger jars make a pretty backdrop. I added some beaded holiday ribbon to them as well. It coordinates beautifully with the pumpkins with crystals. Christmas ribbon in your fall dining room helps you easily transition from one season to the next!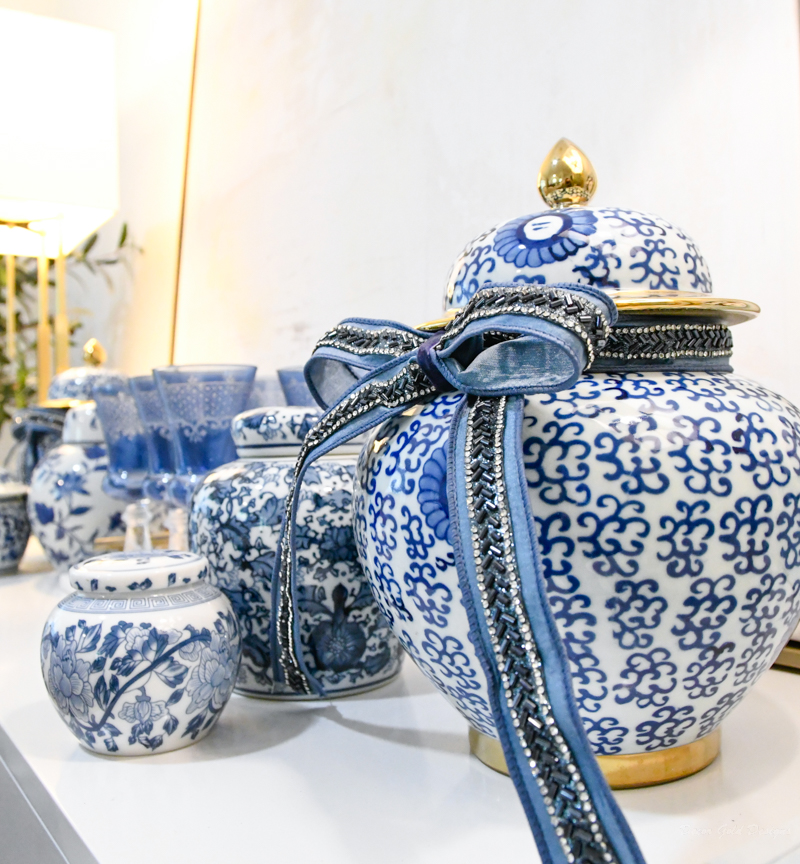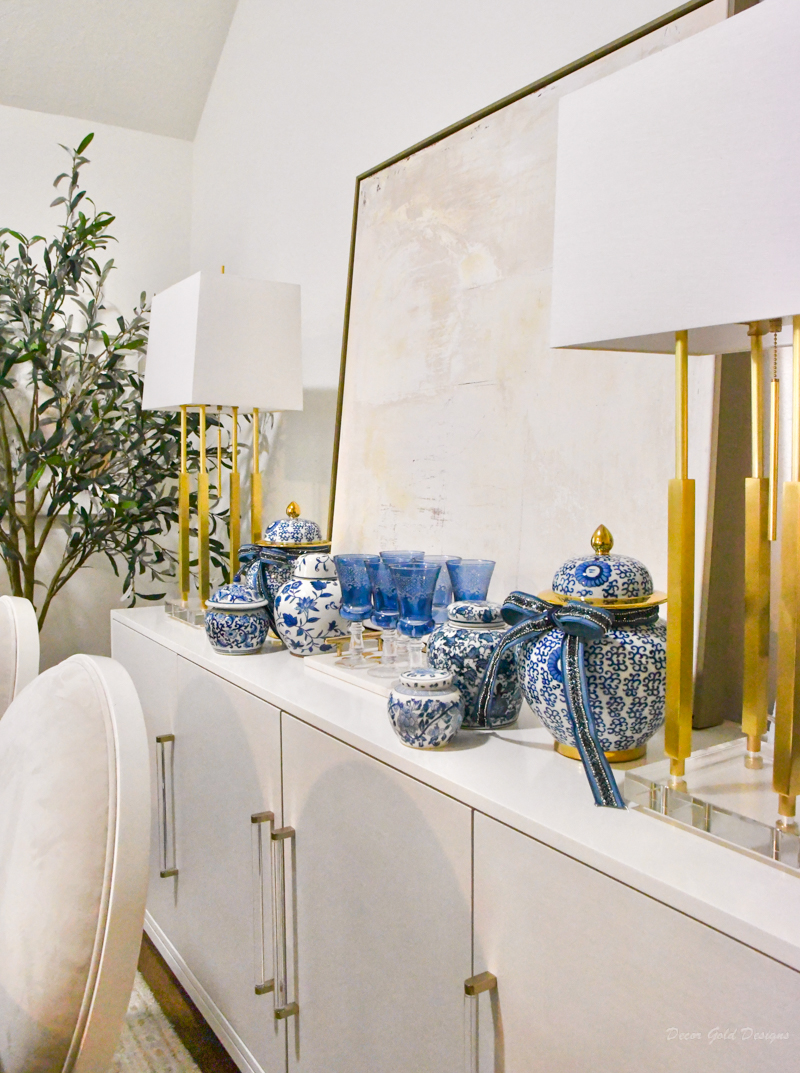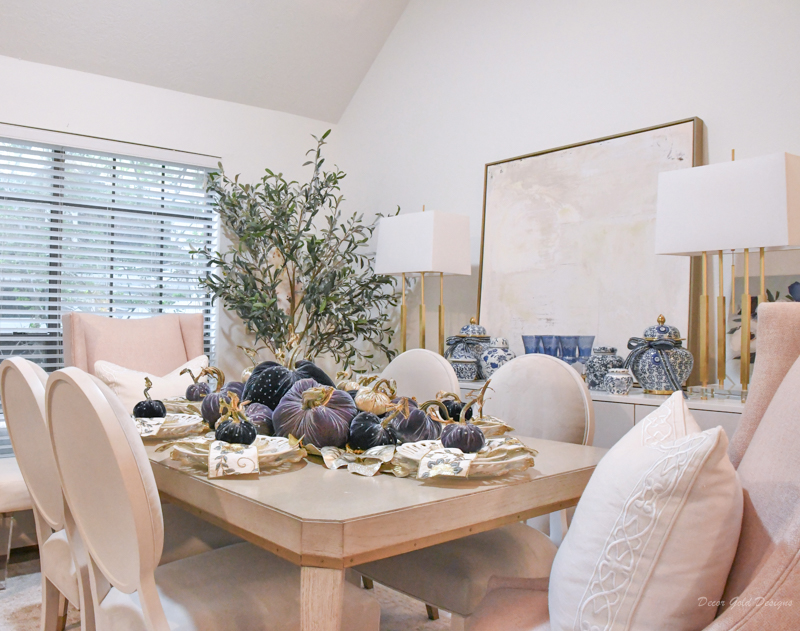 Need a step-by-step guide to help you style your pumpkins? Find mine here. You can also find more ideas for pumpkin styling below!
SOURCES
PUMPKINS
sapphire | sapphire with crystals | denim | denim with crystals | platinum | platinum with crystals
TABLETOP
flatware | chargers | dinner plate | salad plates | bread plates | glassware
FURNISHINGS
table | chairs | credenza | olive tree

MORE FALL DECORATING INSPIRATION
Traditional Fall Pumpkin Centerpiece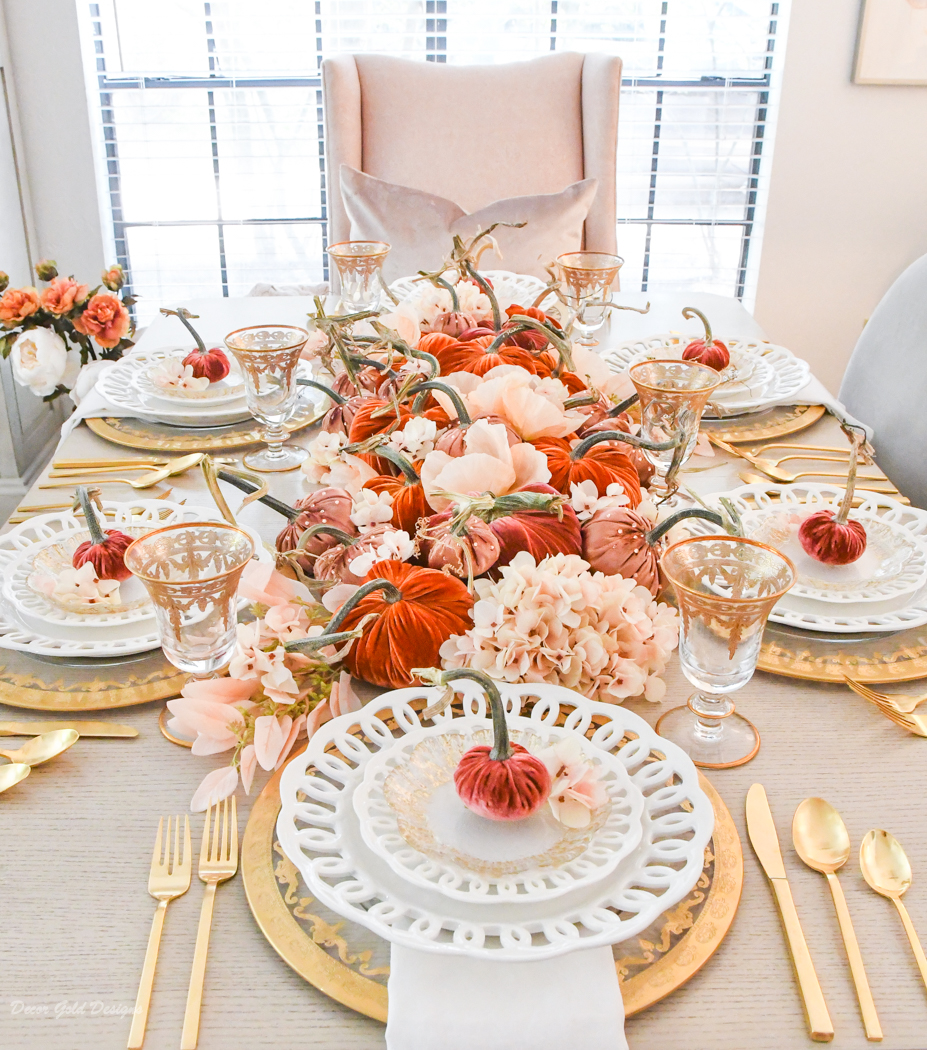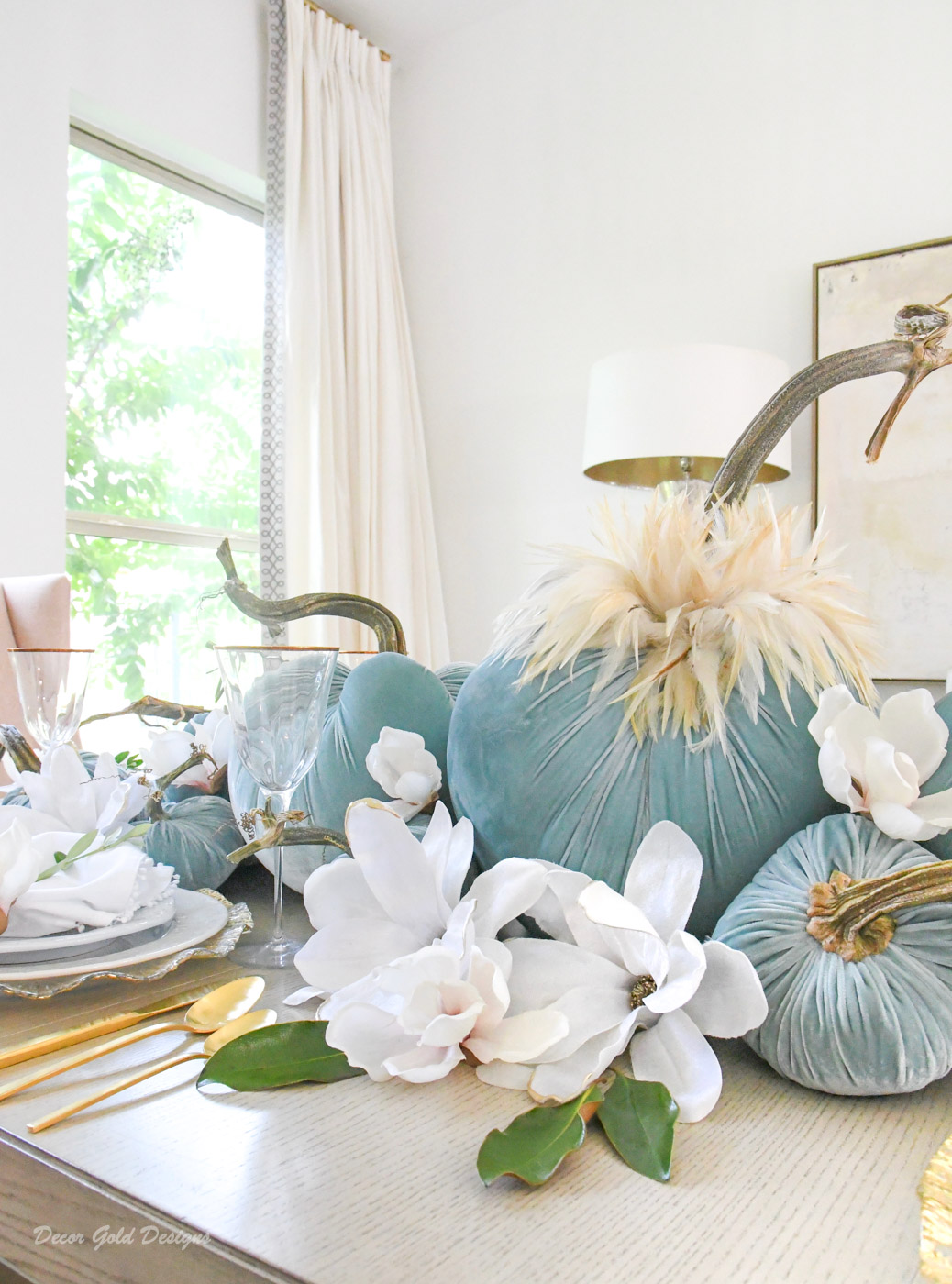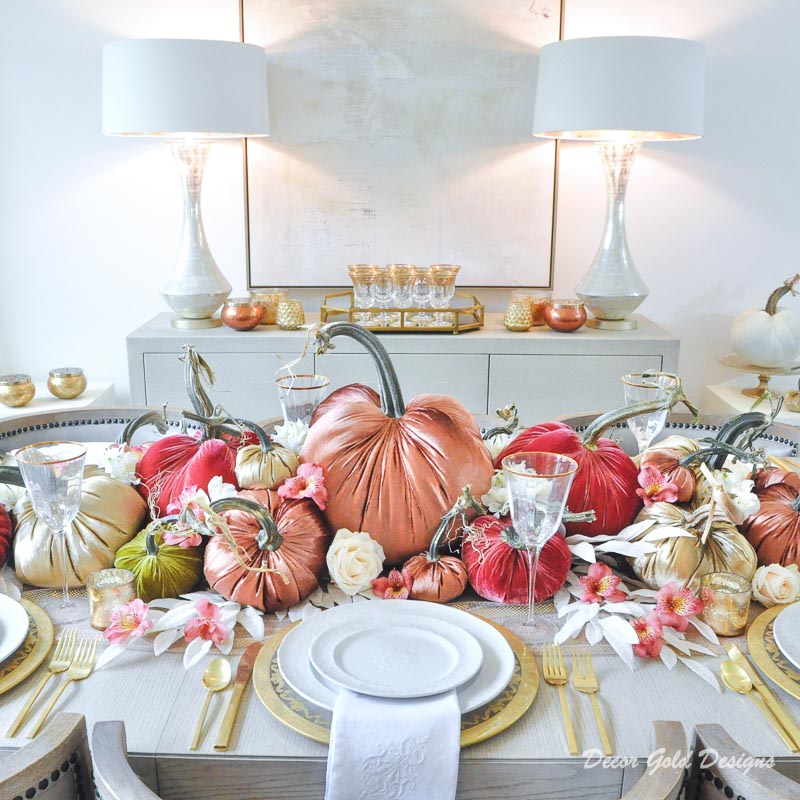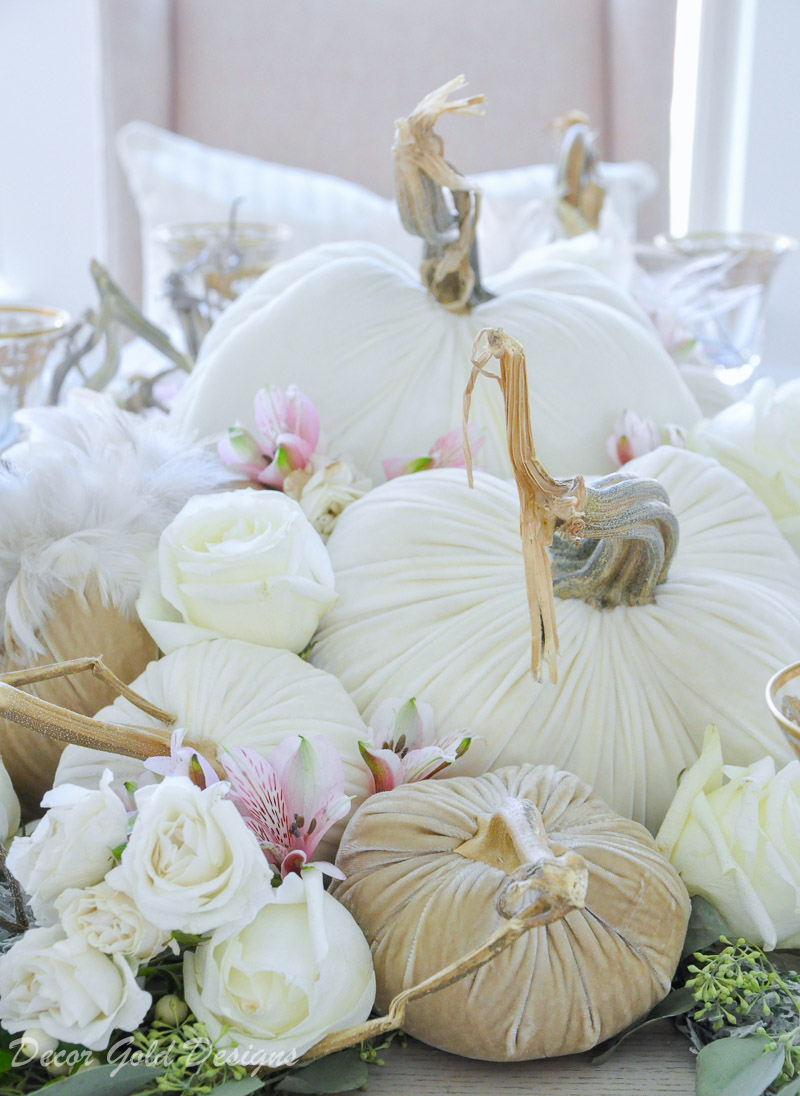 I hope you'll stay connected!
Click on the Image to Subscribe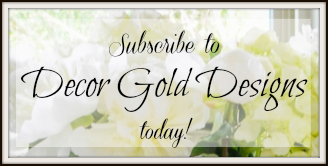 SOCIAL
Instagram | Pinterest | Facebook
Follow me on the LIKEtoKNOW.it app!