What a difference a week makes! We spent this week picking up furniture, assembling it, as well as hanging lighting. We also added lamps and placed everything in it's home in the bedroom. I'm thrilled with all we accomplished.
If you need to catch up, please feel free to do so below.
Ok, ready? Let's get started!
The Cariloha Bamboo Mattress arrived and after reading the amazing reviews, I was so excited to unpack it and lay on it. BUT, I forgot to order a box spring, so that will have to wait. Let's hope that is my first and only mistake regarding this challenge!
**This post contains affiliate links. Details below.
It has a protective mattress cover made of a blend of bamboo fabric, which can be removed and washed. How nice and convenient is that!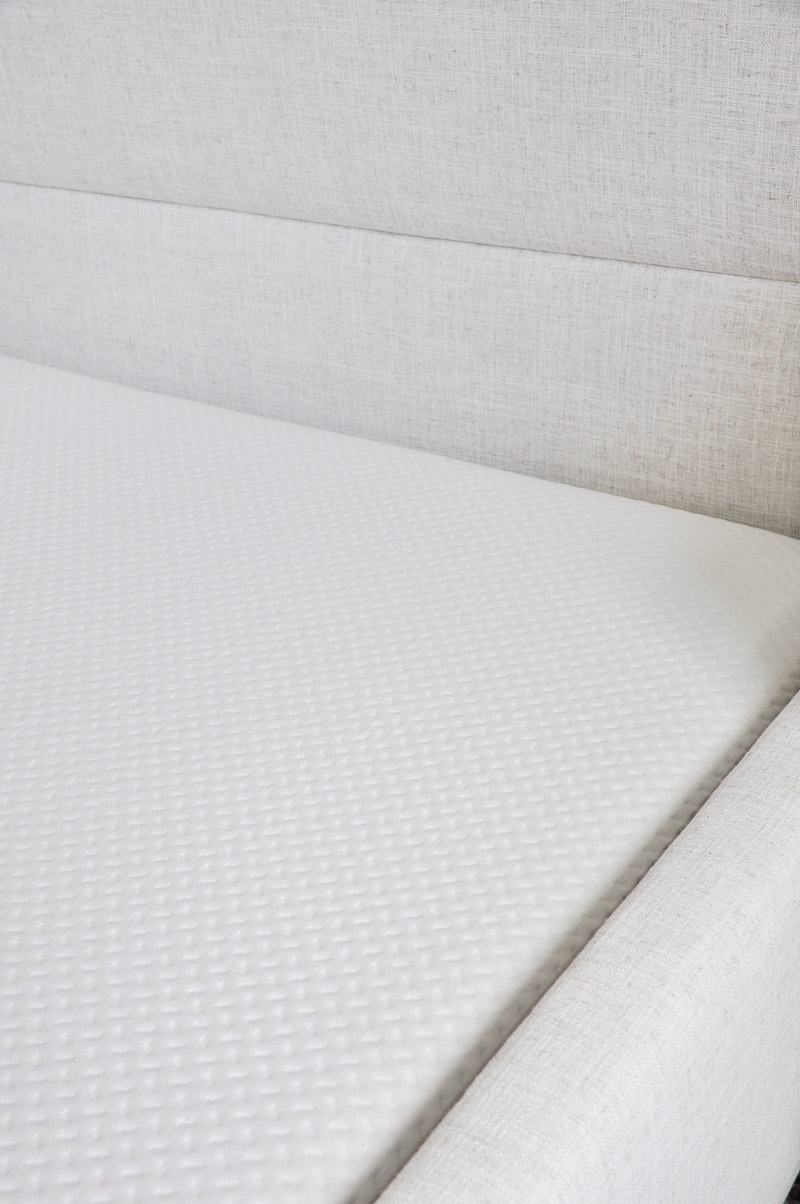 We also picked up and were able to assemble the bed. I absolutely love it! The fabric is a beautiful light colored linen and it looks amazing with the nightstands in this guest bedroom.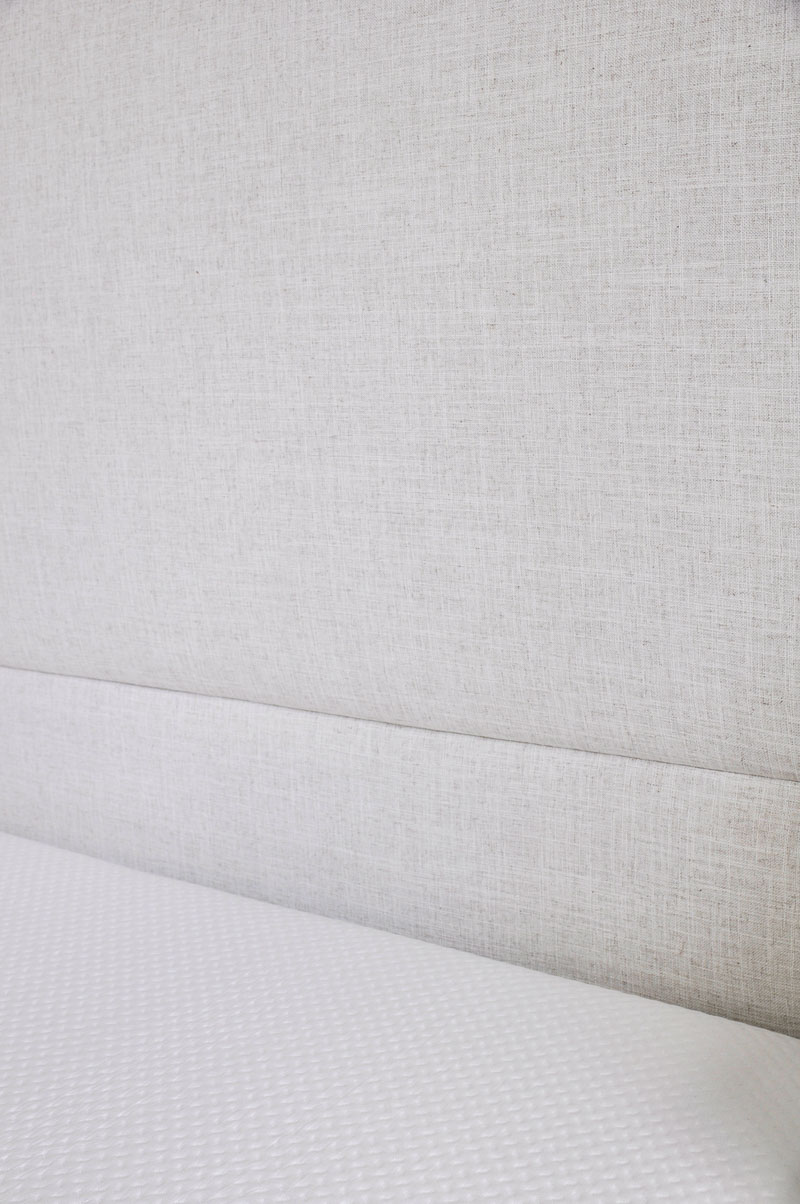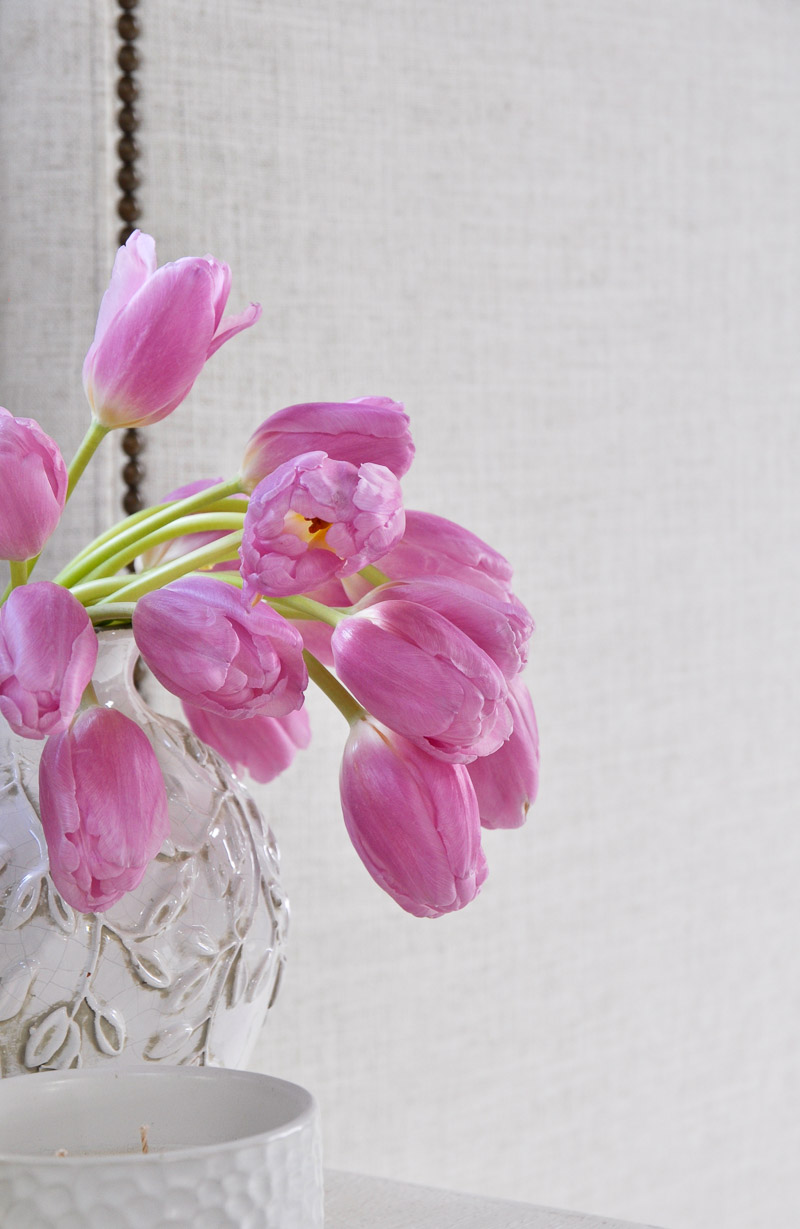 You may remember the Currey and Company chandelier from the crate last week?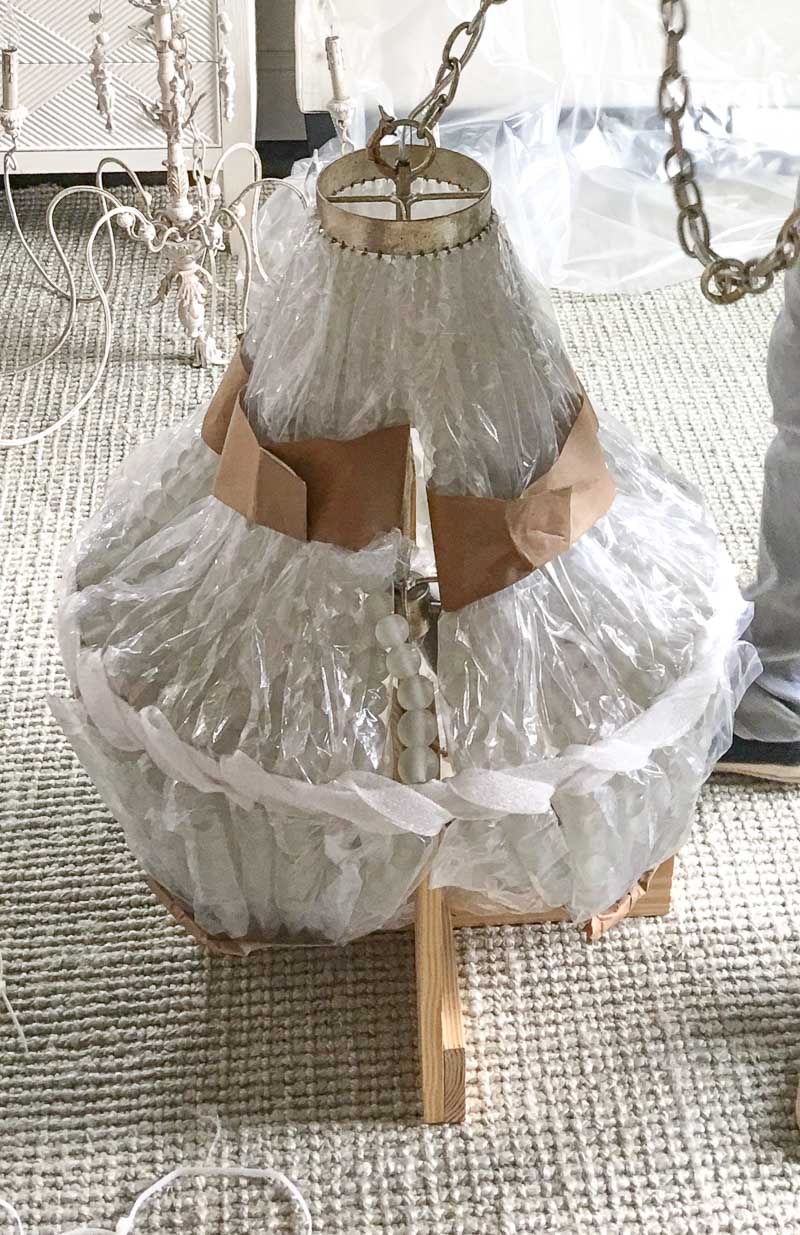 My husband, father-in-law, and son generously agreed to install her on Easter Sunday.
I'm not sure what is happening below, but apparently it is necessary!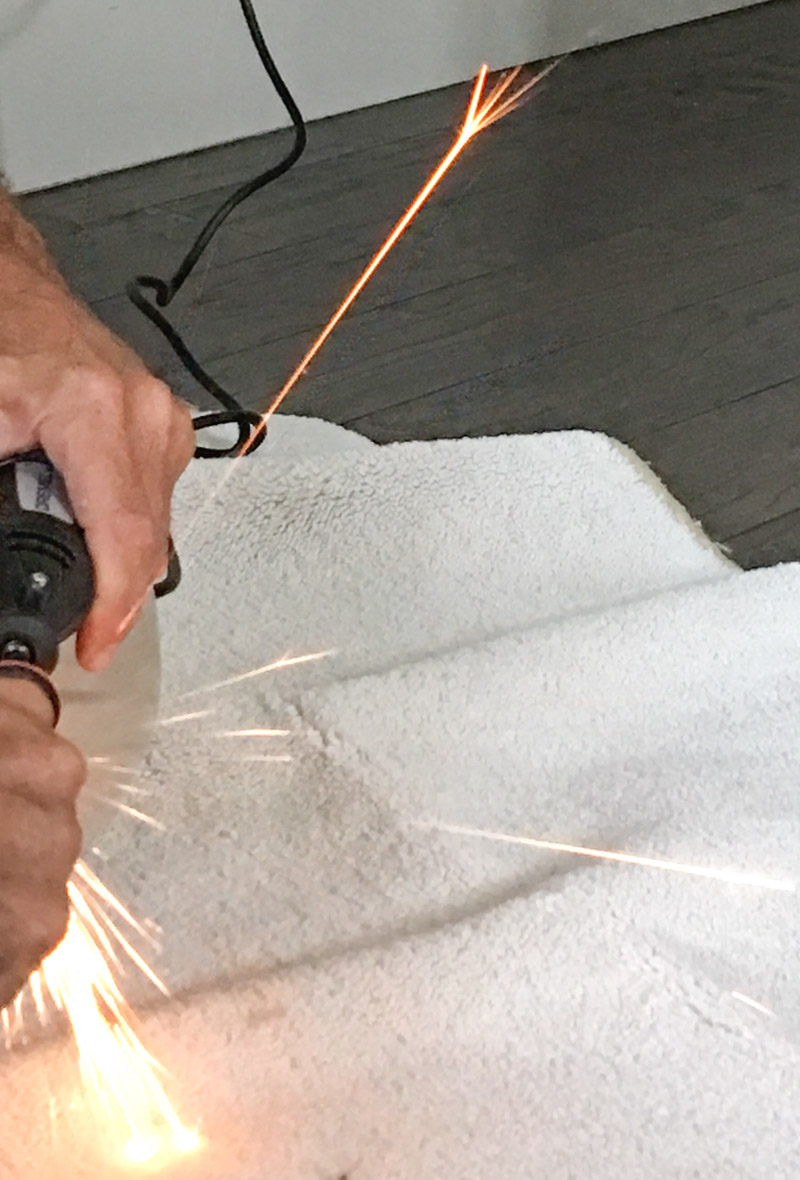 I have more plastic to remove, but I can already tell she is perfect.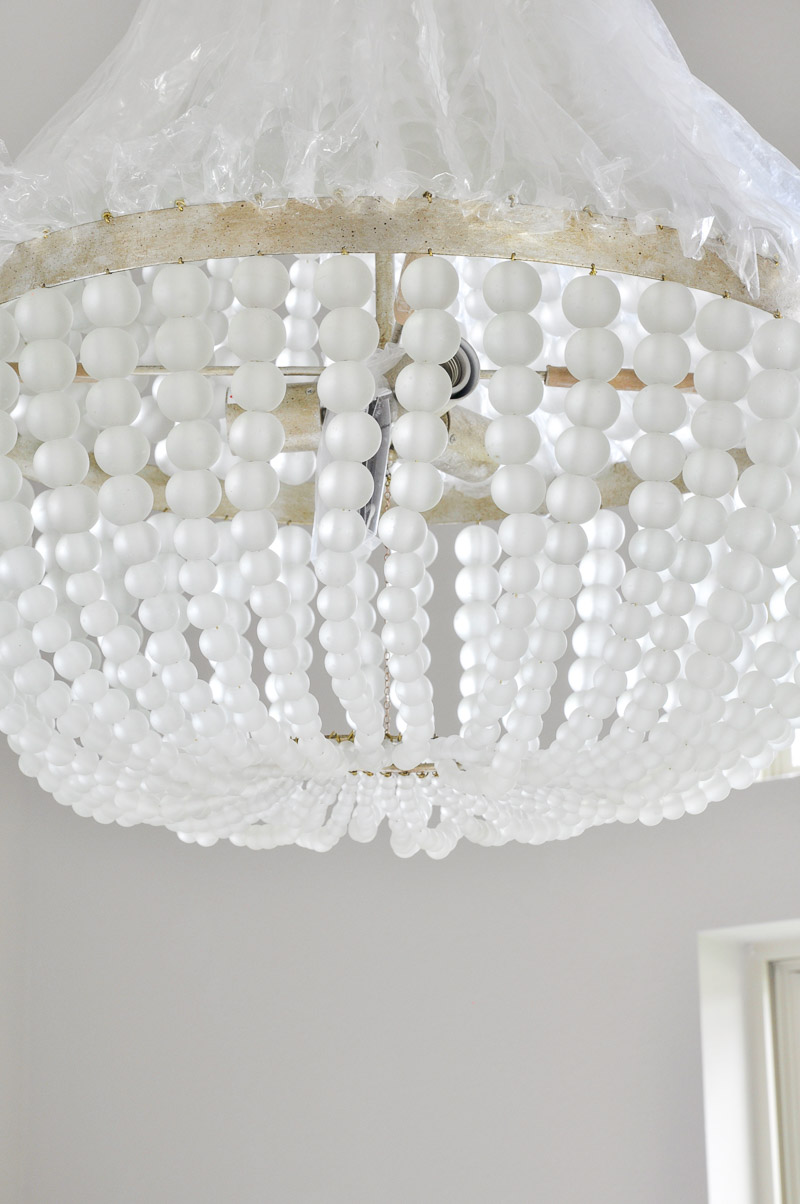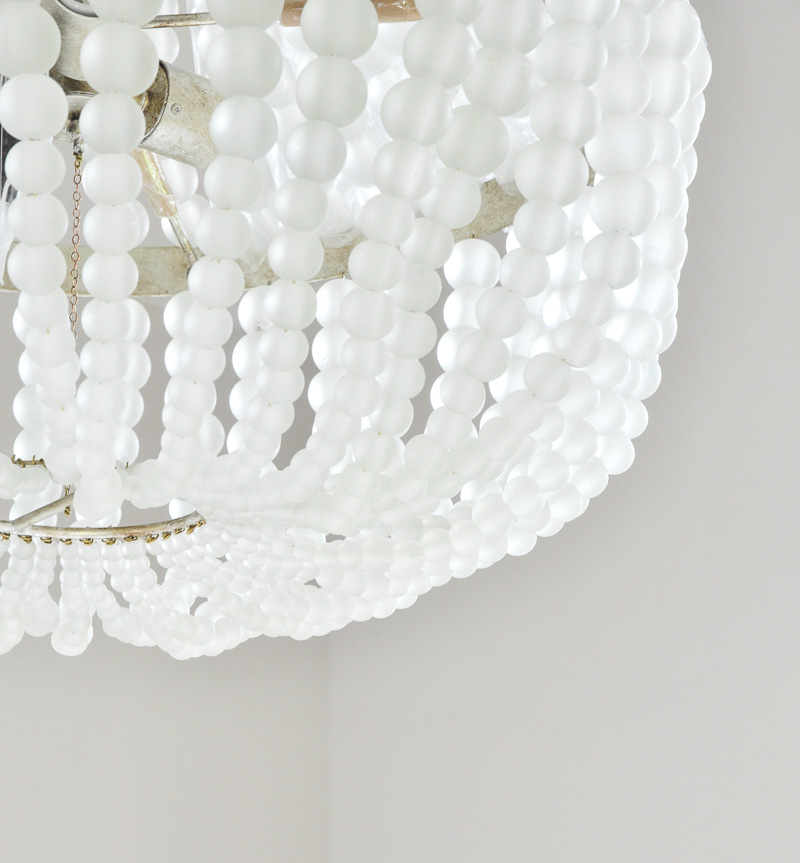 We also picked up the two Aidan Gray chairs at the same time as we retrieved the bed. They fit beautifully at the end of the bed with this pretty little Aidan Gray end table.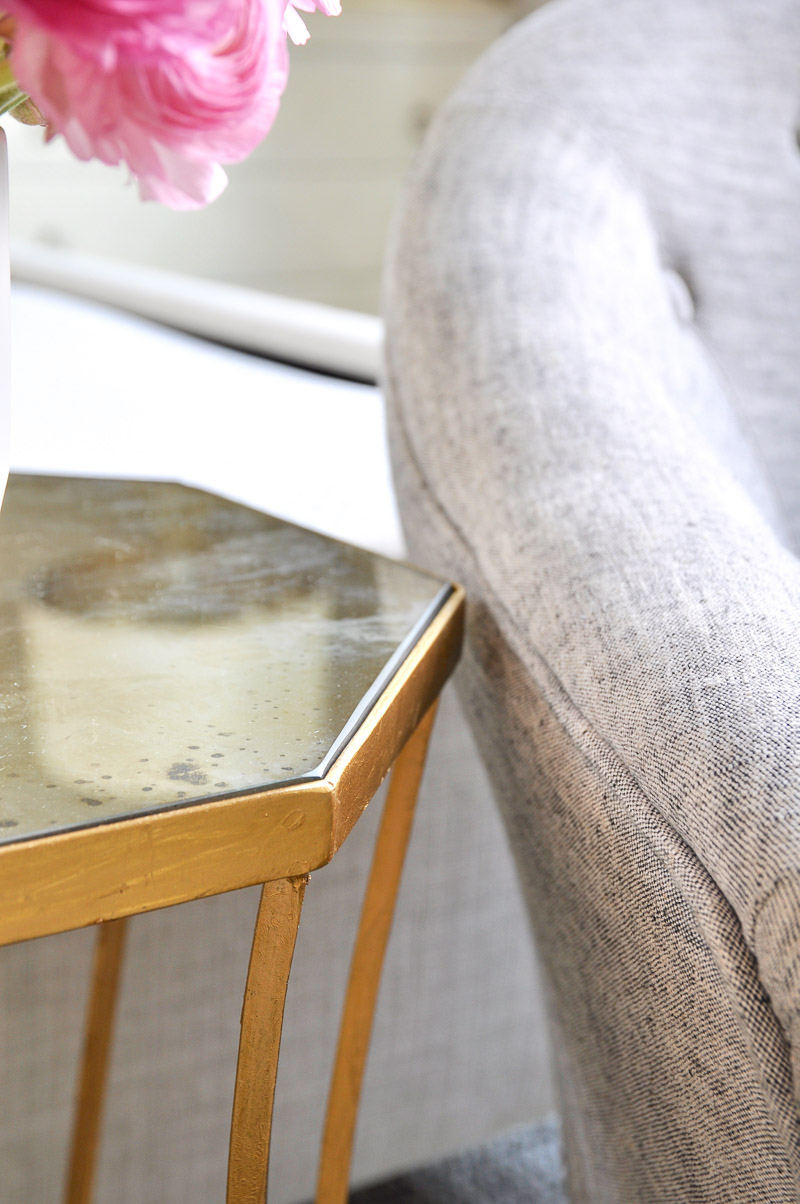 I am extremely happy with the gold and gray combination, especially with the natural Jaipur Living rug.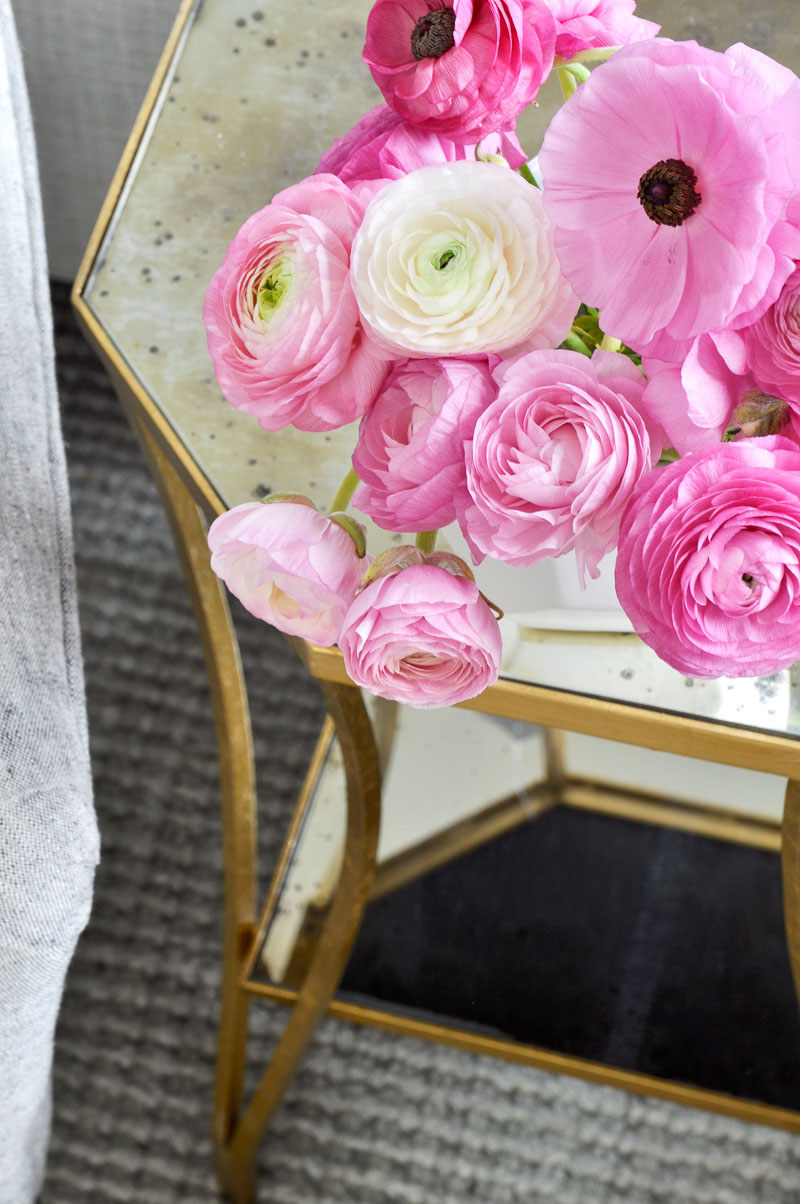 The tabletop is antiqued mirror glass which gives it a pop of vintage.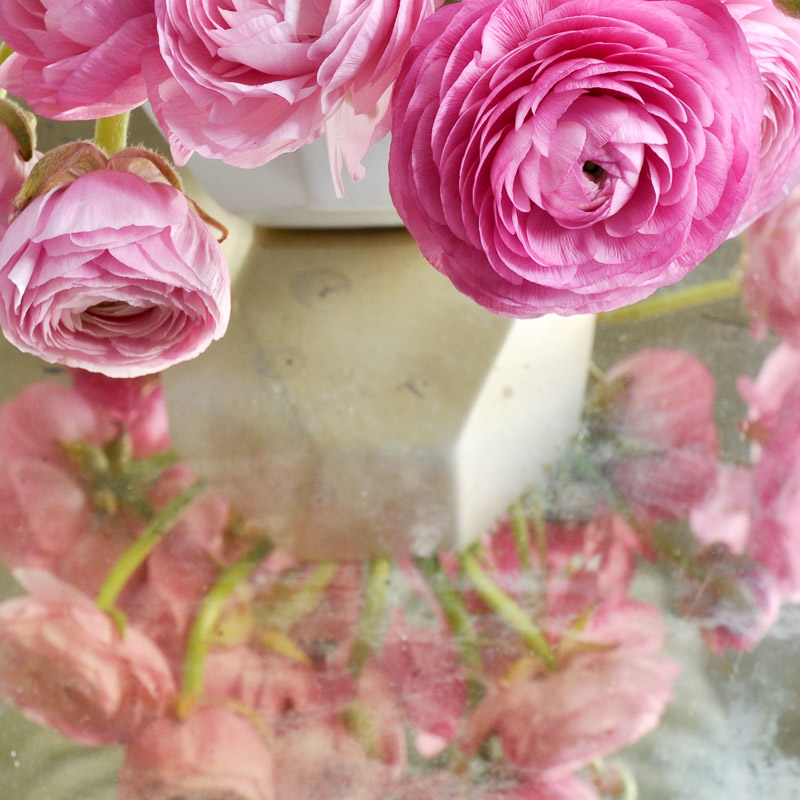 And for some color, my plan was to add a beautiful vintage rug in the hall into the room, as a layer, or in the en suite bathroom.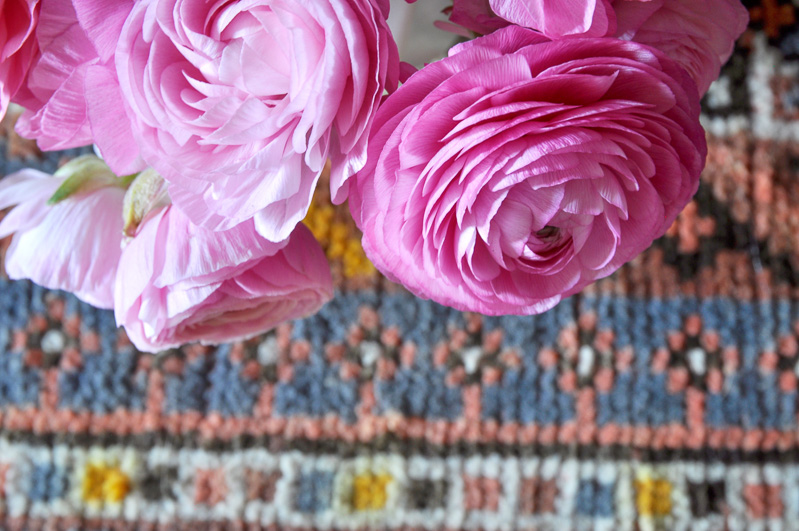 This one is from Gretchen at Kentucky Rose Designs. She has been incredibly helpful by searching high and low for the perfect one.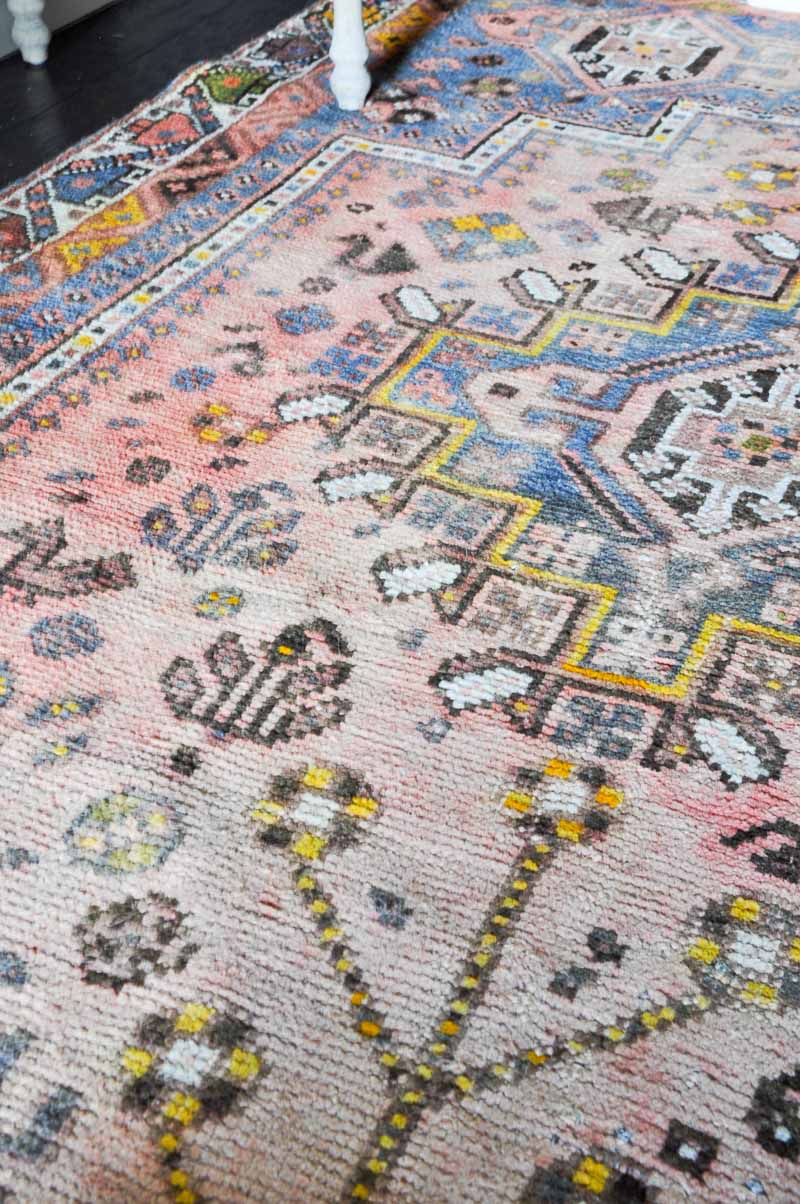 Accessories are incredibly important for a well designed bedroom. That being said, I will need to do some additional shopping (sorry honey!). These beauties came last week. Aren't they fabulous? I just love the details!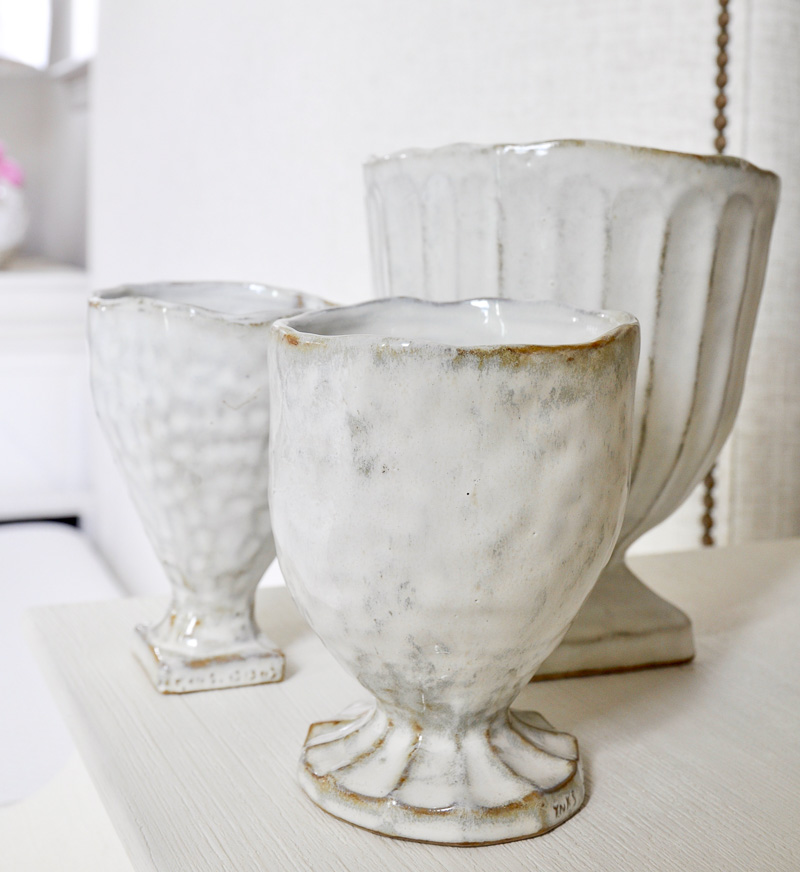 Additionally, I picked out bedding and some of the art and will be sharing these items with you all soon. Be sure and follow me on Instagram and watch my stories so you can see more behind the scenes details throughout the week.
A few items I'm considering:


Visit Calling It Home to see all of the other transformation updates!
A special thank you to my dream team of sponsors, Currey & Company, Pom Pom at Home, Jaipur Living, Aidan Gray, Gabby and Cariloha.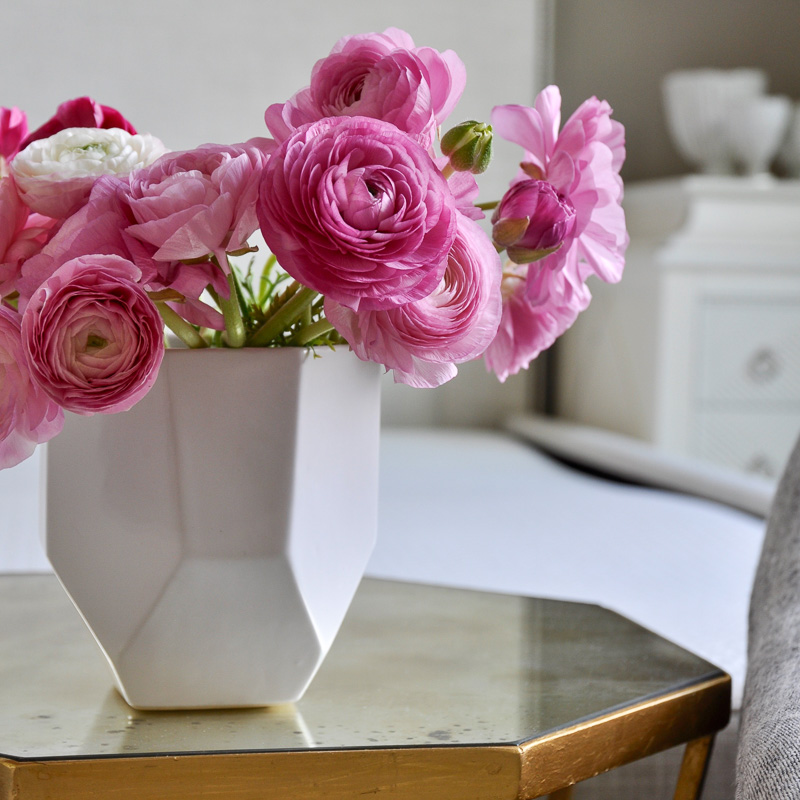 If you are new here, I would love for you to stay a while!
FALL ONE ROOM CHALLENGE REVEAL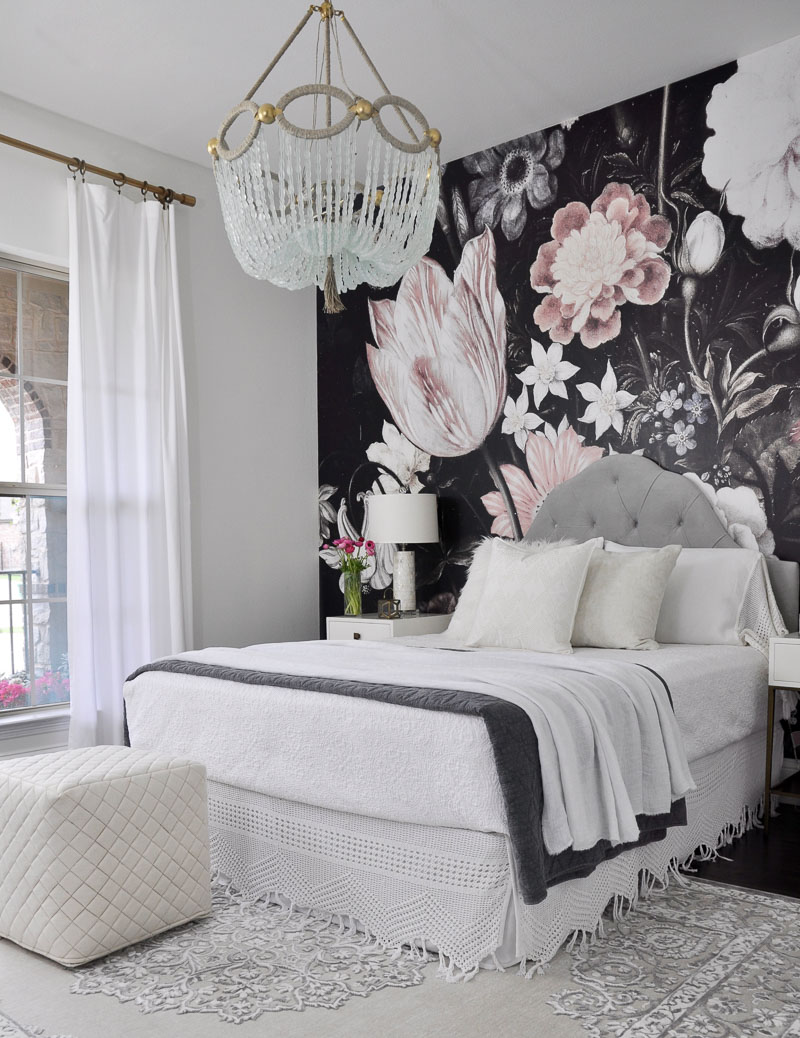 **When you purchase through affiliate links, Decor Gold Designs may be provided with a small commission, but it will not affect your price in any way.