When it comes to styling, one of my favorite rooms to work with is my living room. It is always fun to create a balanced and inviting look.
Follow these steps for styling your living room to give it a beautiful and fresh look!
*Affiliate links included. Full disclosure policy here.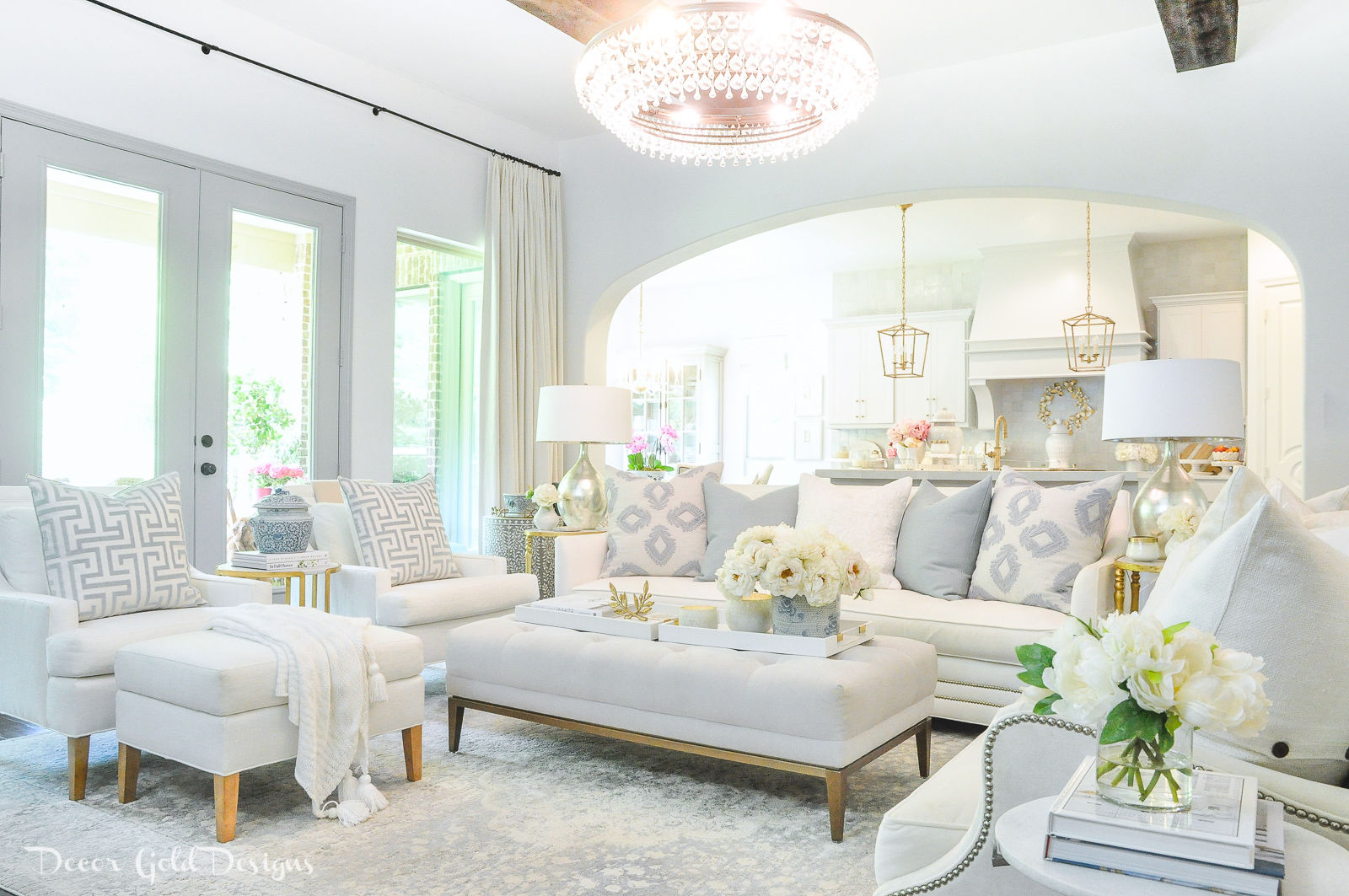 Living Room Styling Step 1
Start with a clean space. Move your furnishing and center your rug in the space. Use your walls and chandelier to find the best location for your rug.
My rug is 9.5 x 13 and it defines the sitting area of my living room. Because my living room is so open, I place the center of my rug under the center of my chandelier.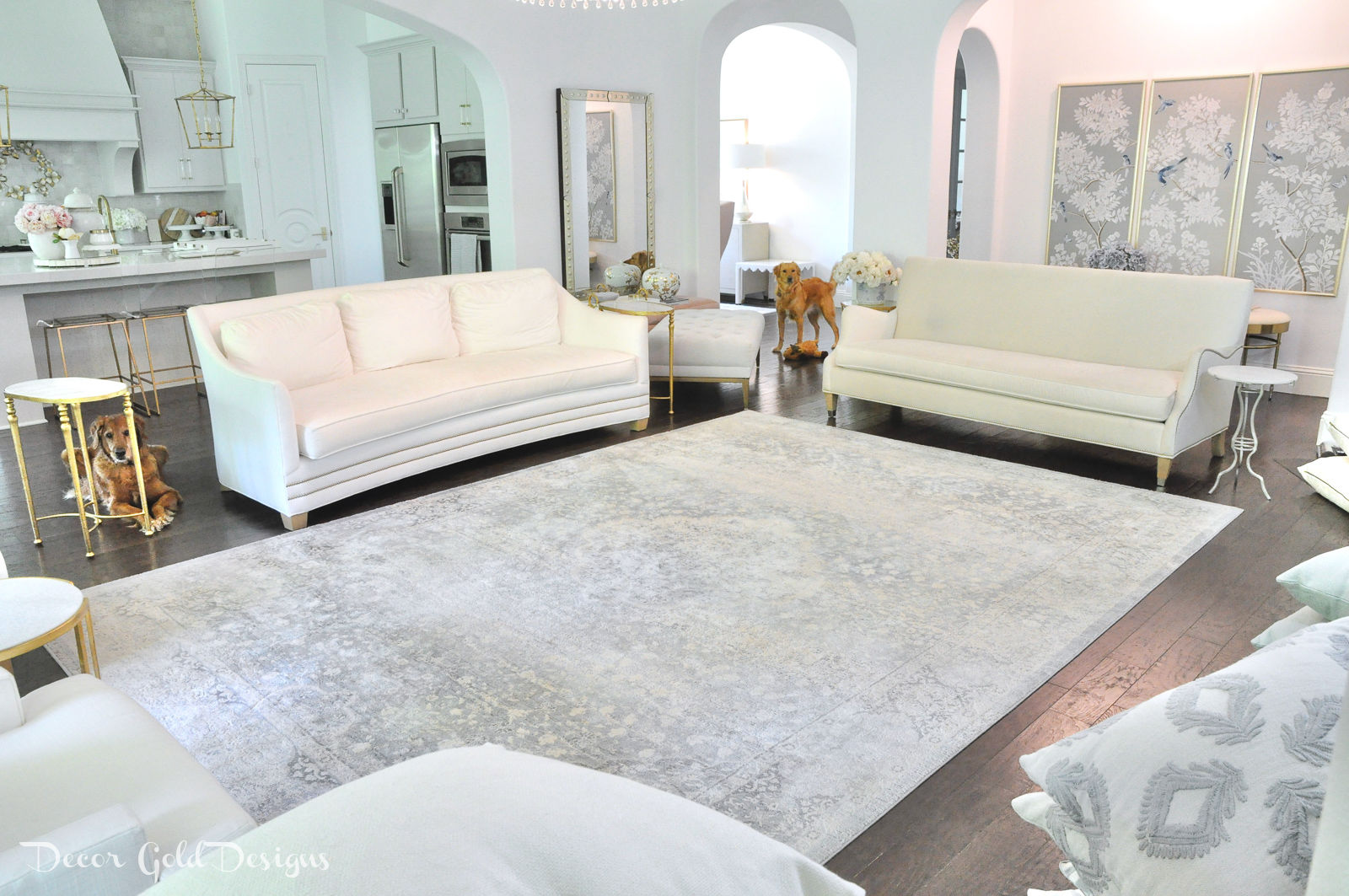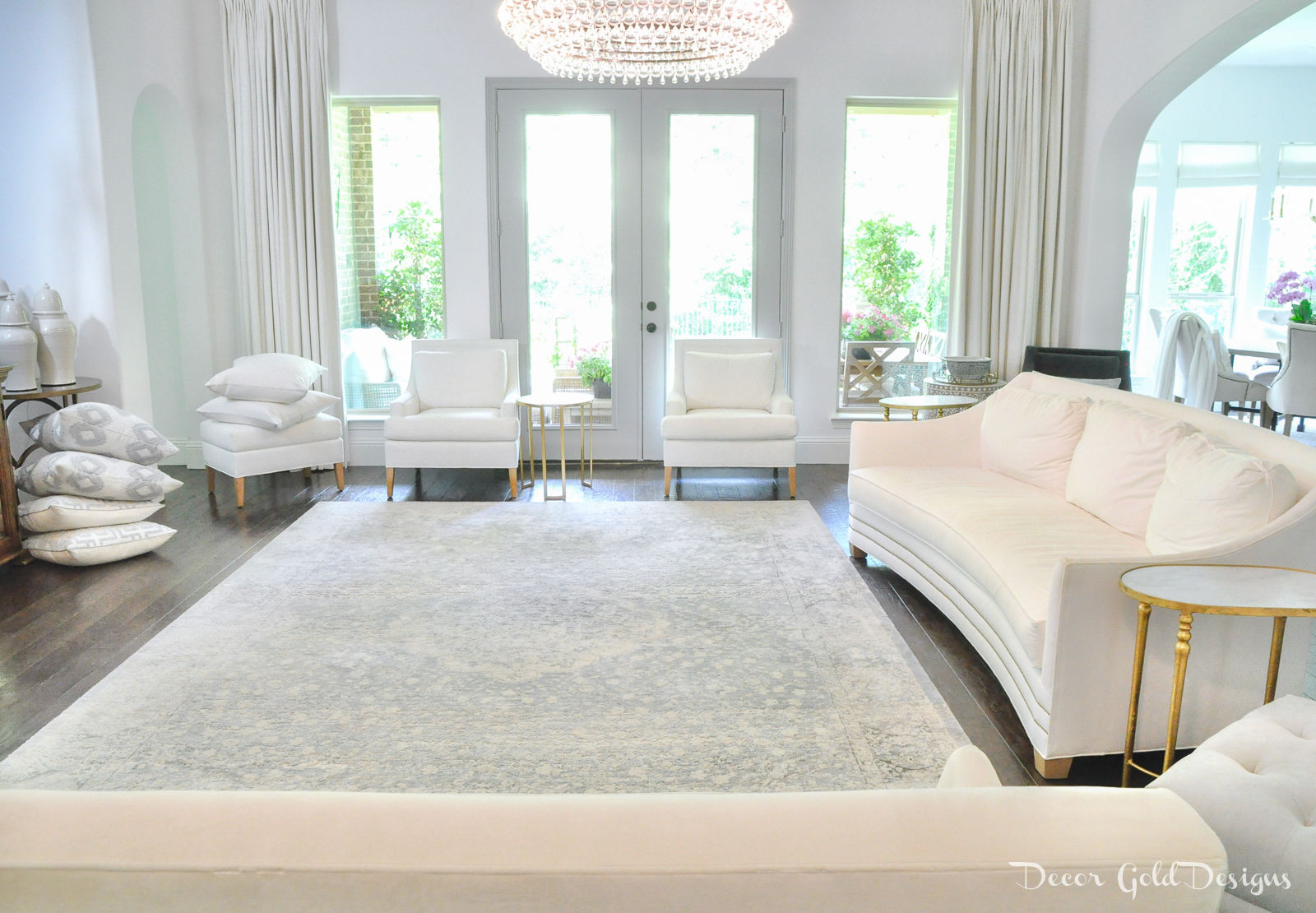 Living Room Styling Step 2
Now that your rug is centered in your room, find its center and use that spot to guide your furniture placement.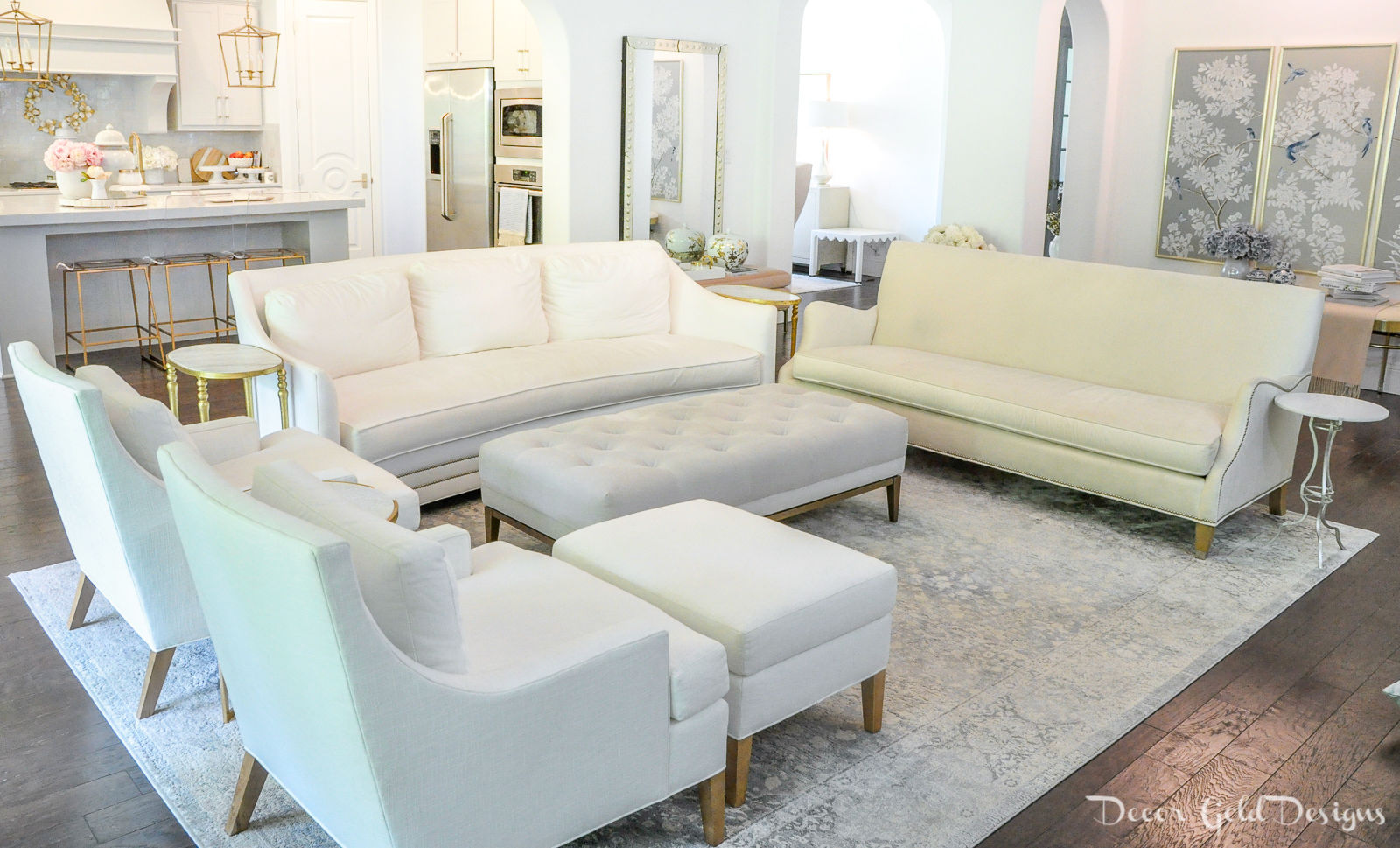 If your furniture is already well-placed, you can skip the previous steps and begin with Step 3.
Living Room Styling Step 3
The next steps give your living room personality!
First, add throw blankets and pillows. Both add texture and warmth to a living space. They can add color and pattern as well.
Pillow inserts should be 2″ bigger than your pillow cover. Also, a simple tip for fluffing your pillows…. simply pick them up by their top two corners and drop them on their "base." Lastly, give them a soft chop (not a harsh one) for a full look.
Here, I've added three throw blankets. I've also added pillows to each sofa and chair. You can use fewer pillows if you'd like. Three pillows on each sofa also work beautifully.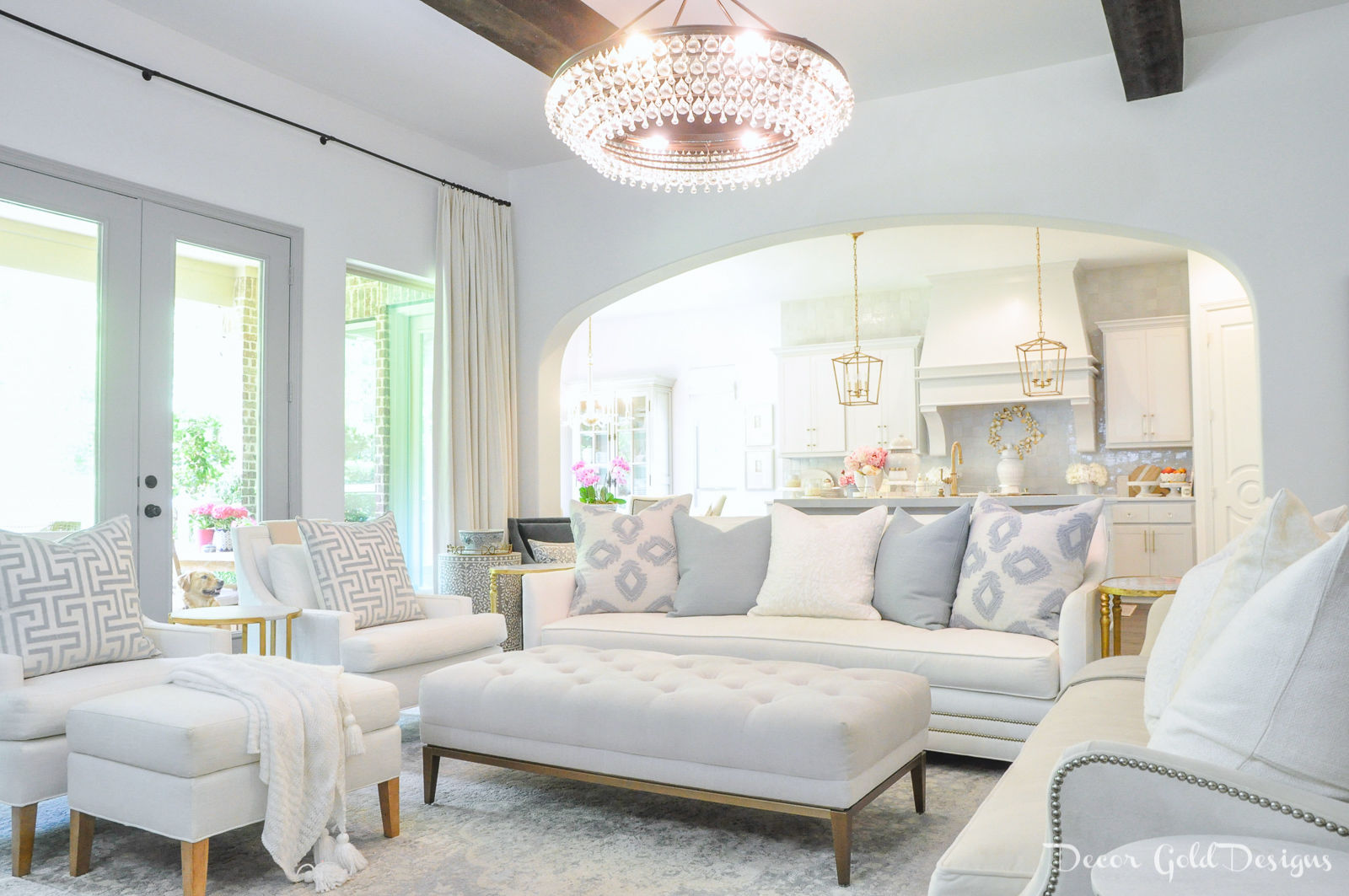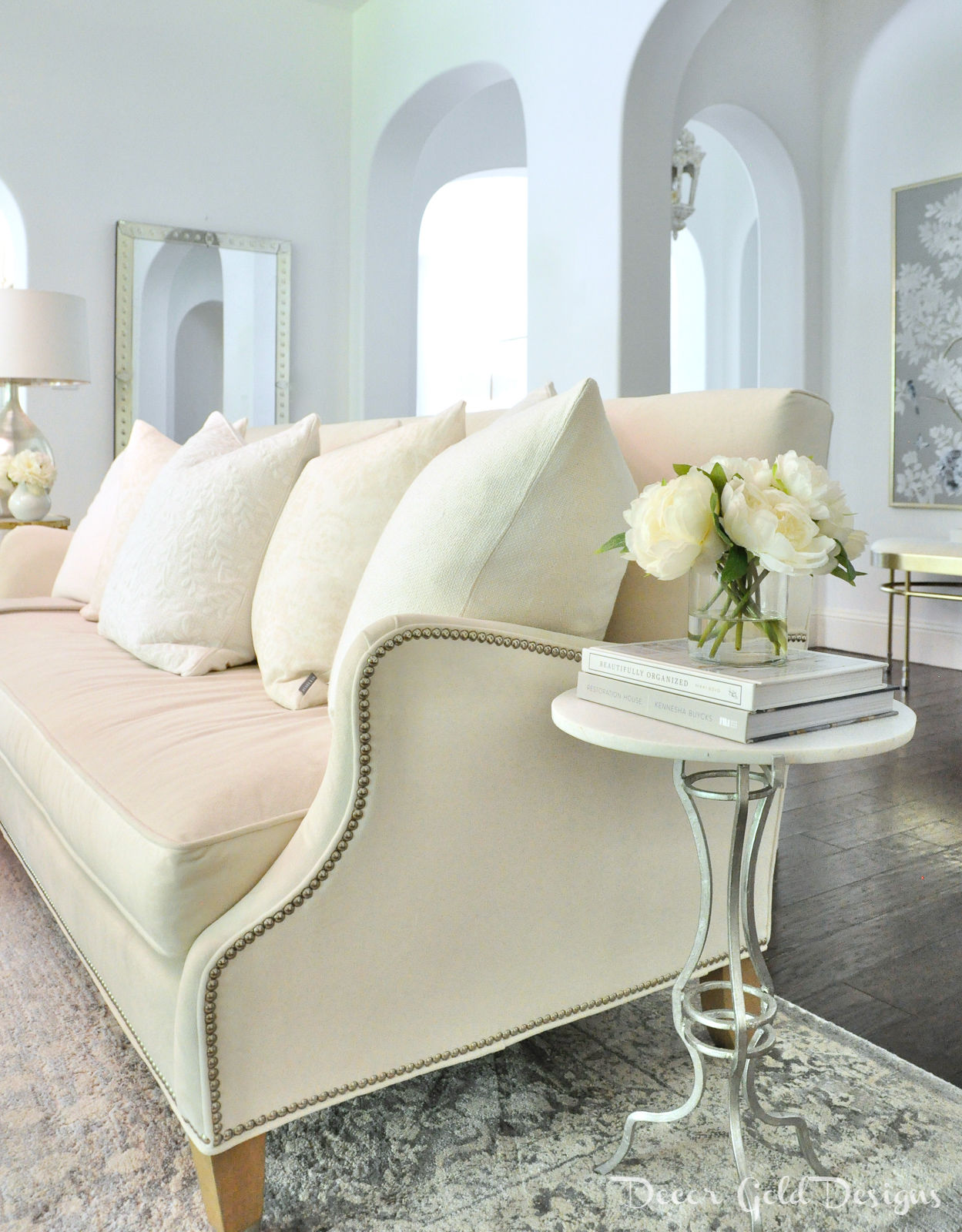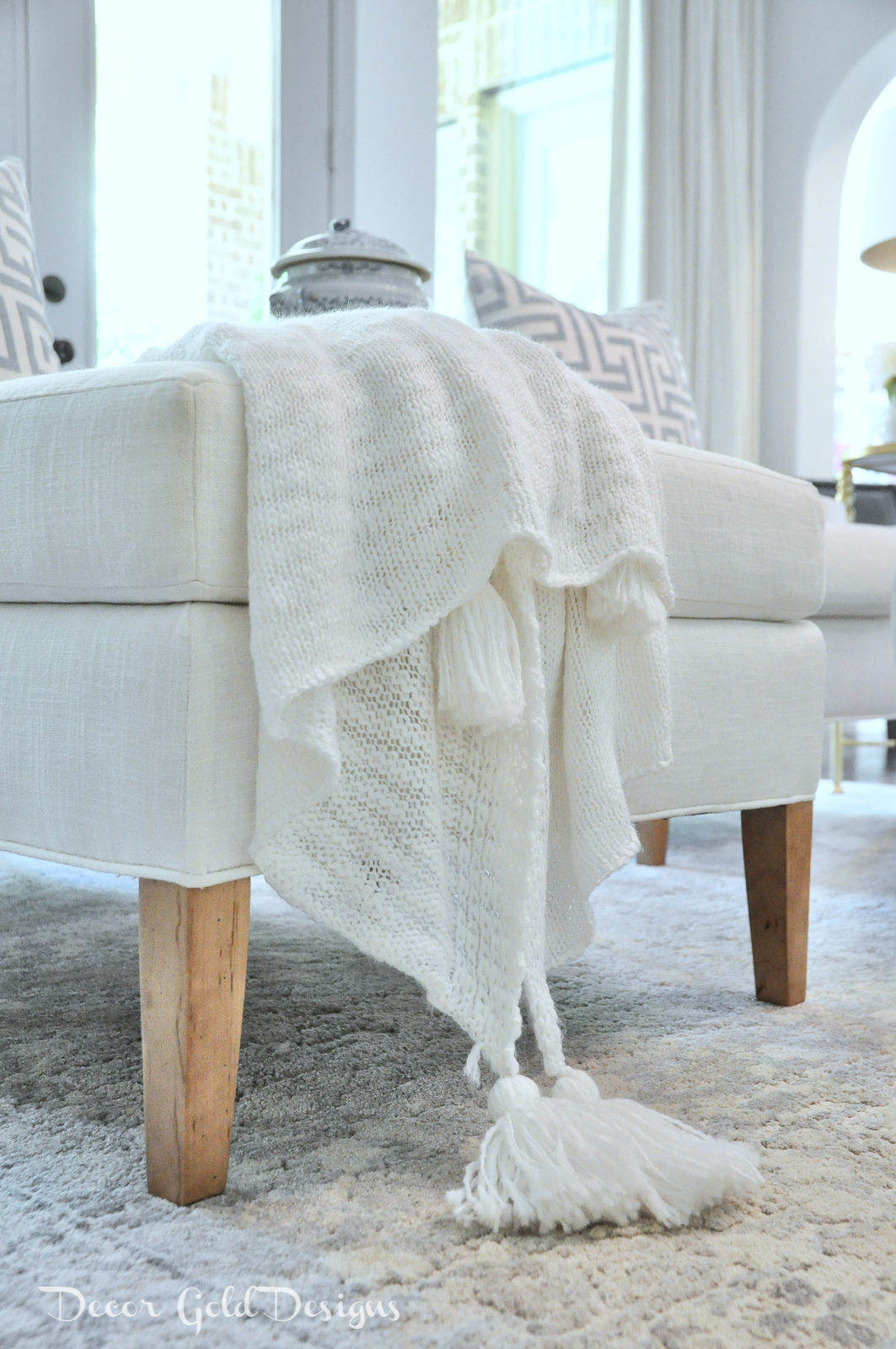 Living Room Styling Step 4
Next, I add larger items like lamps and pieces that I call "layering accessories". Lamps are functional and beautiful. I use them on each end table flanking my main sofa.
Layering accessories are items like trays and books. I like to add two trays to my rectangular ottoman.
Books add interest to your space. By displaying books featuring topics you enjoy, you can help your space look more like home. Books also prop up other accessories and help with balance.
I added two coffee table books to one of my trays. I also added two to a couple of my side tables.
Be sure to use books that are similar in size when creating stacks of books.
Learn how to layer here and find all of my favorite coffee table books here.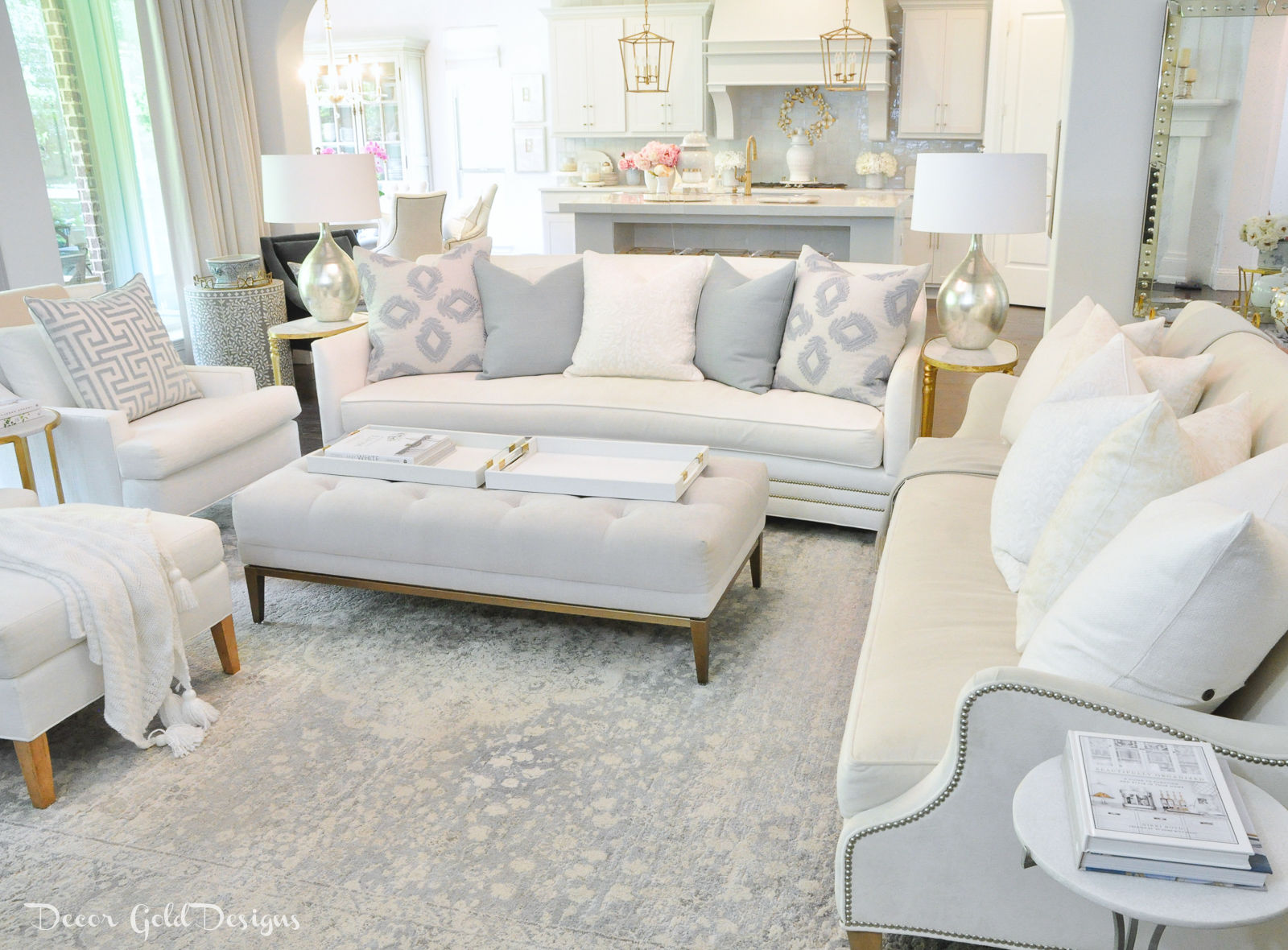 Living Room Styling Step 5
Vases with real or faux flowers, candles, and other decorative objects complete the look and help your space look well-styled. Flowers can be used as part of vignettes. Books pair perfectly with pretty vases filled with flowers. I also love adding a larger vase or planter to a tray on my ottoman. Small vases are nice on end tables.
Find tips for making faux flowers look real here.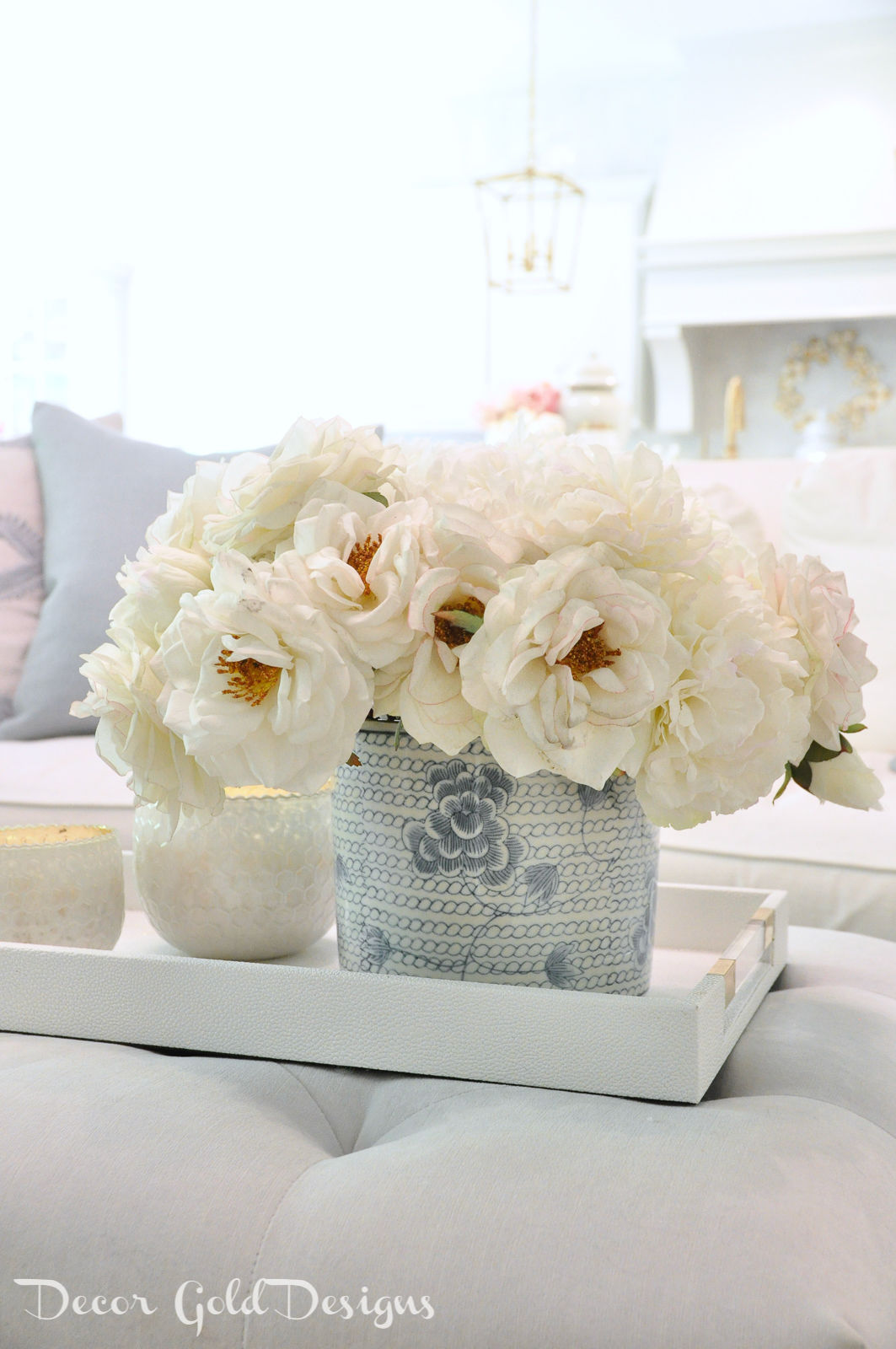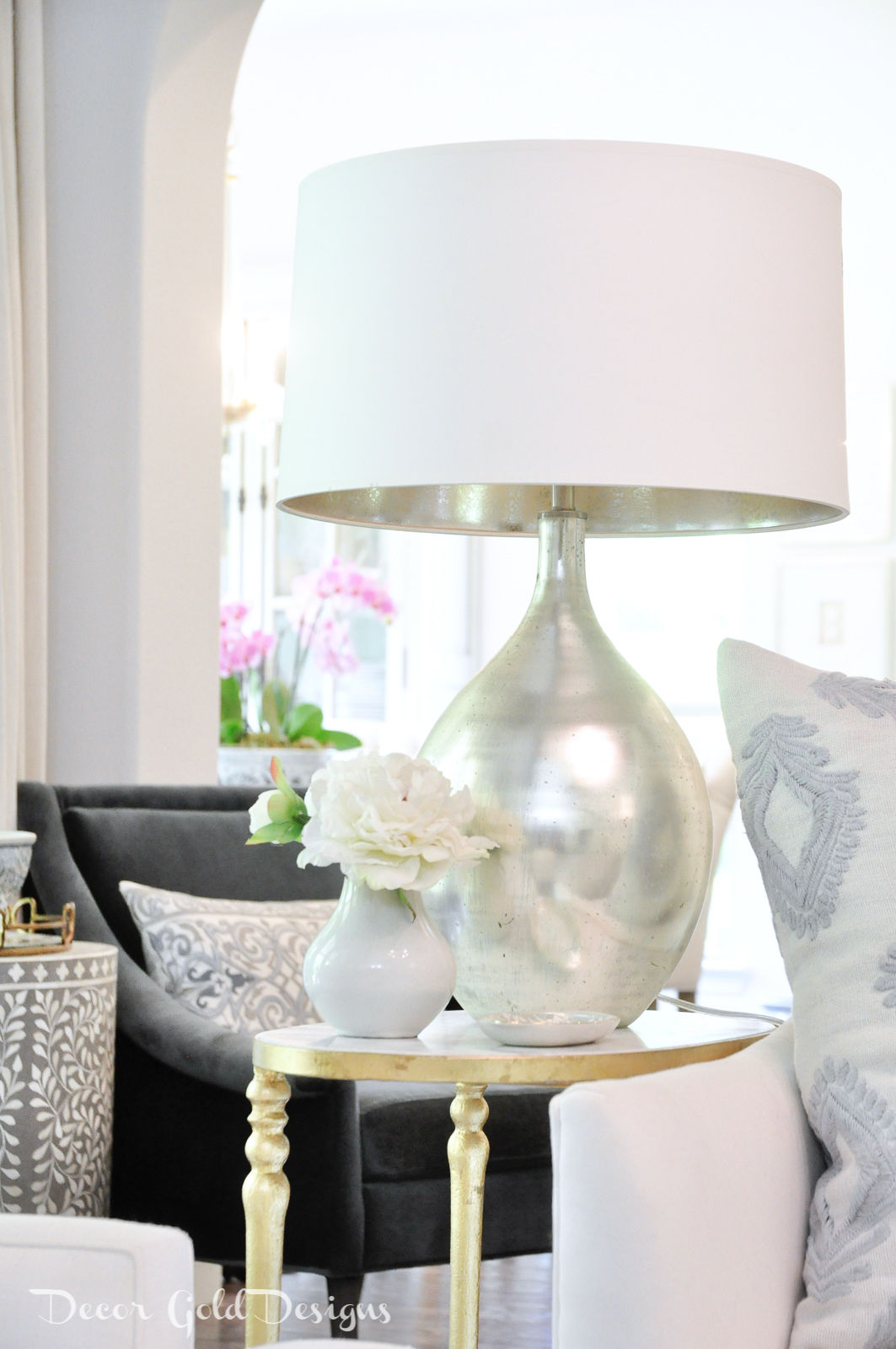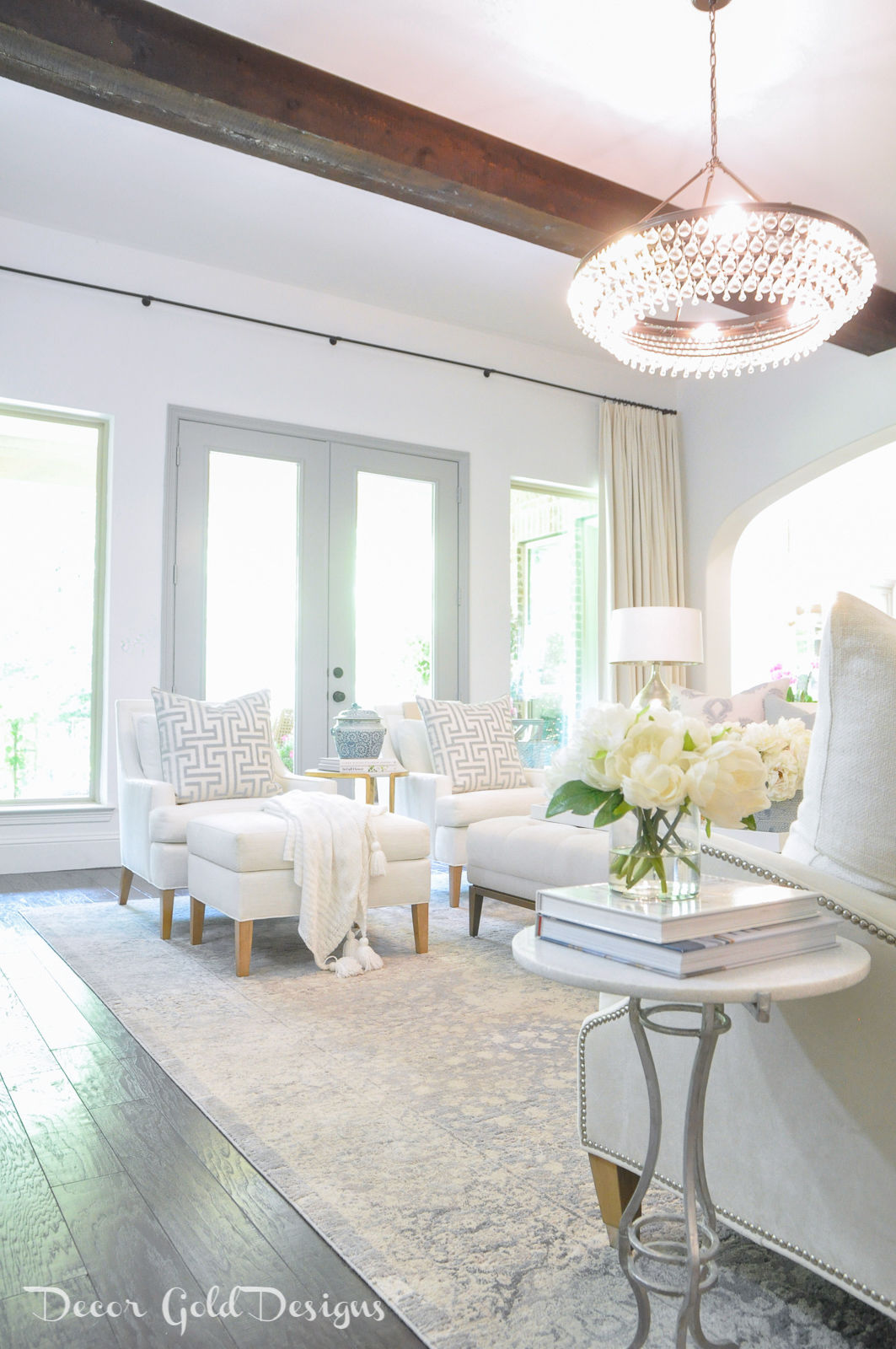 Lidded pots are also pretty and very current.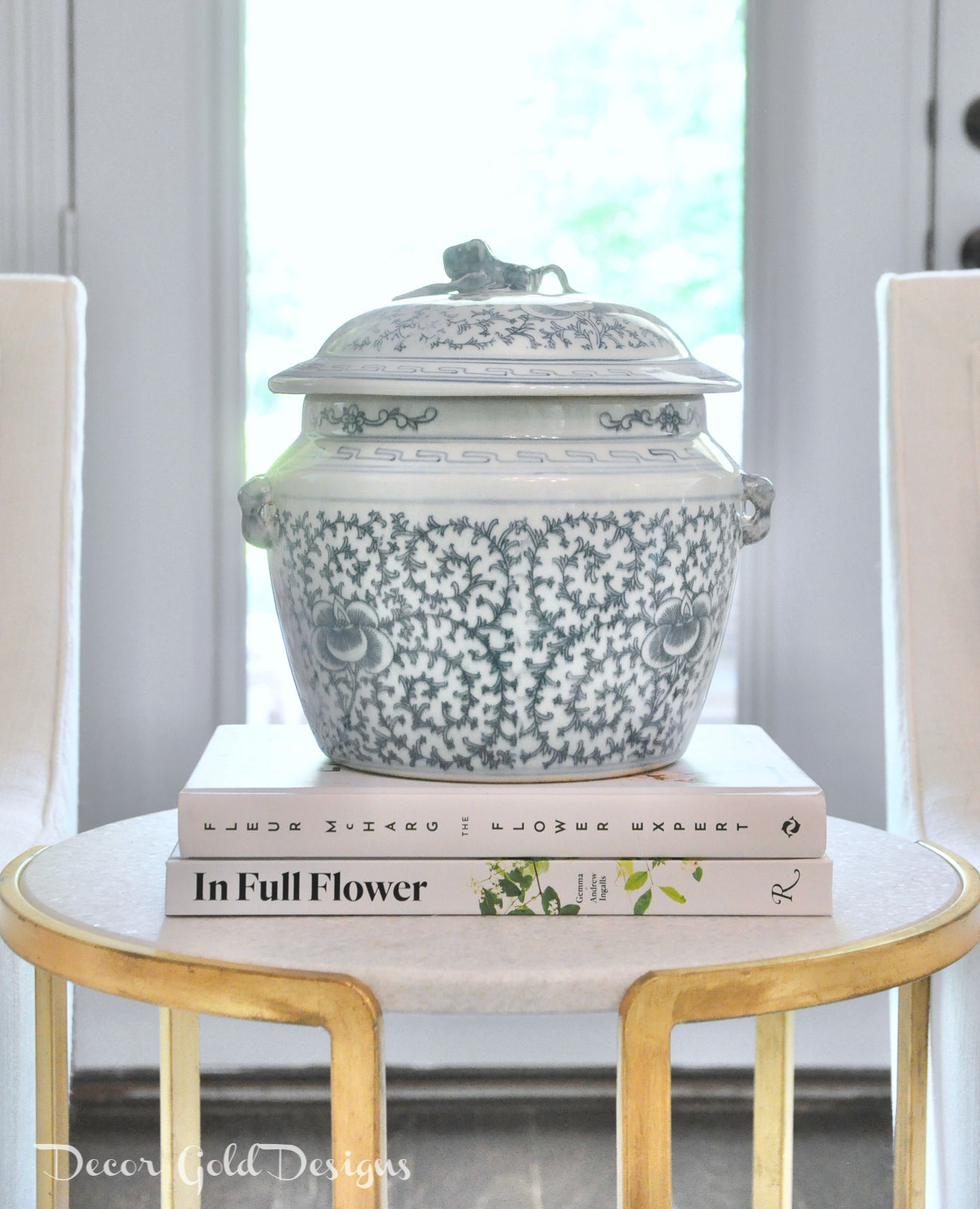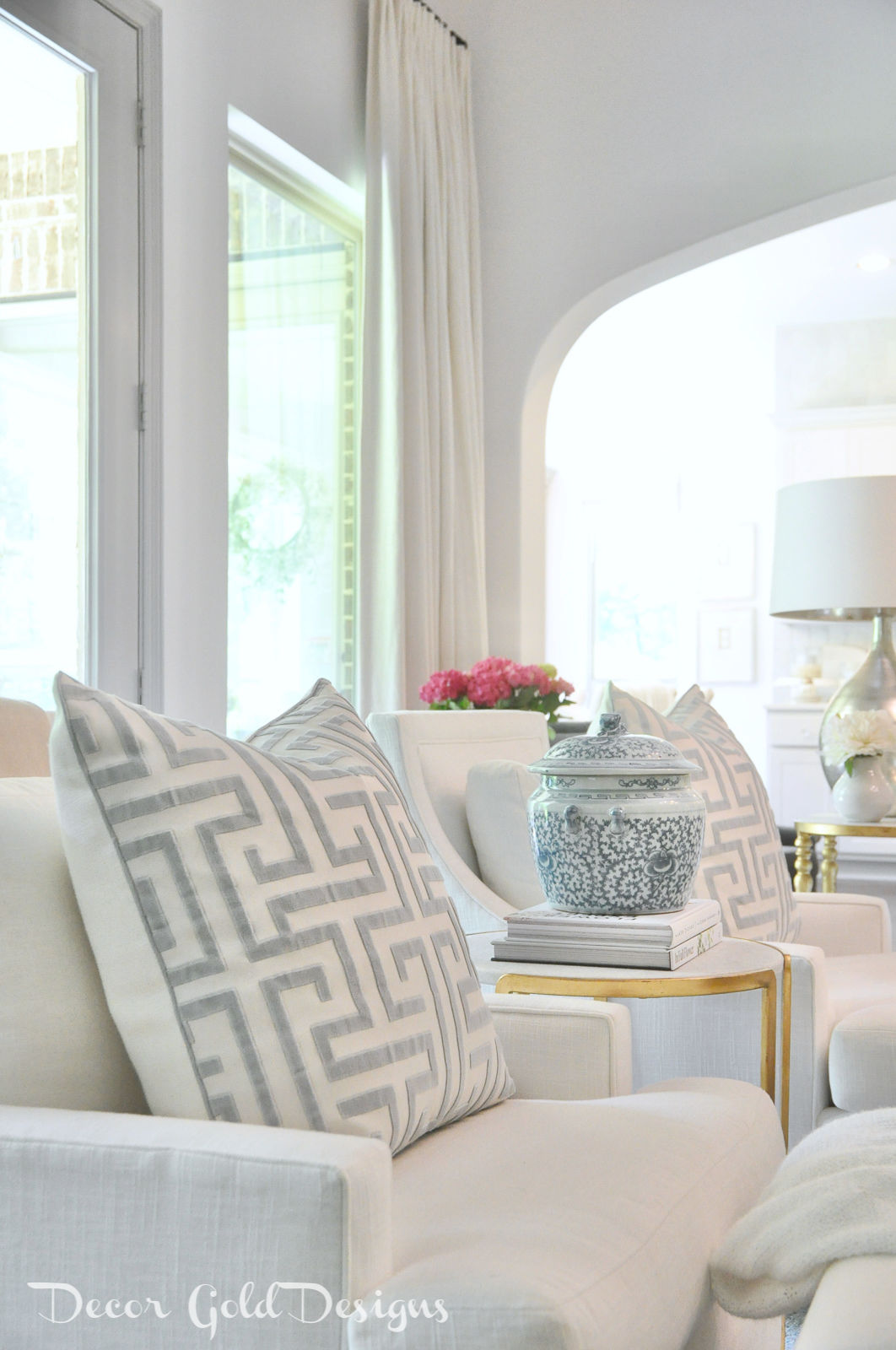 Now, stand back and see where you need to add to your space. I always have a few extra accessories on hand to use as "fillers." These are typically smaller items that will help balance each vignette. Candles make a great last addition!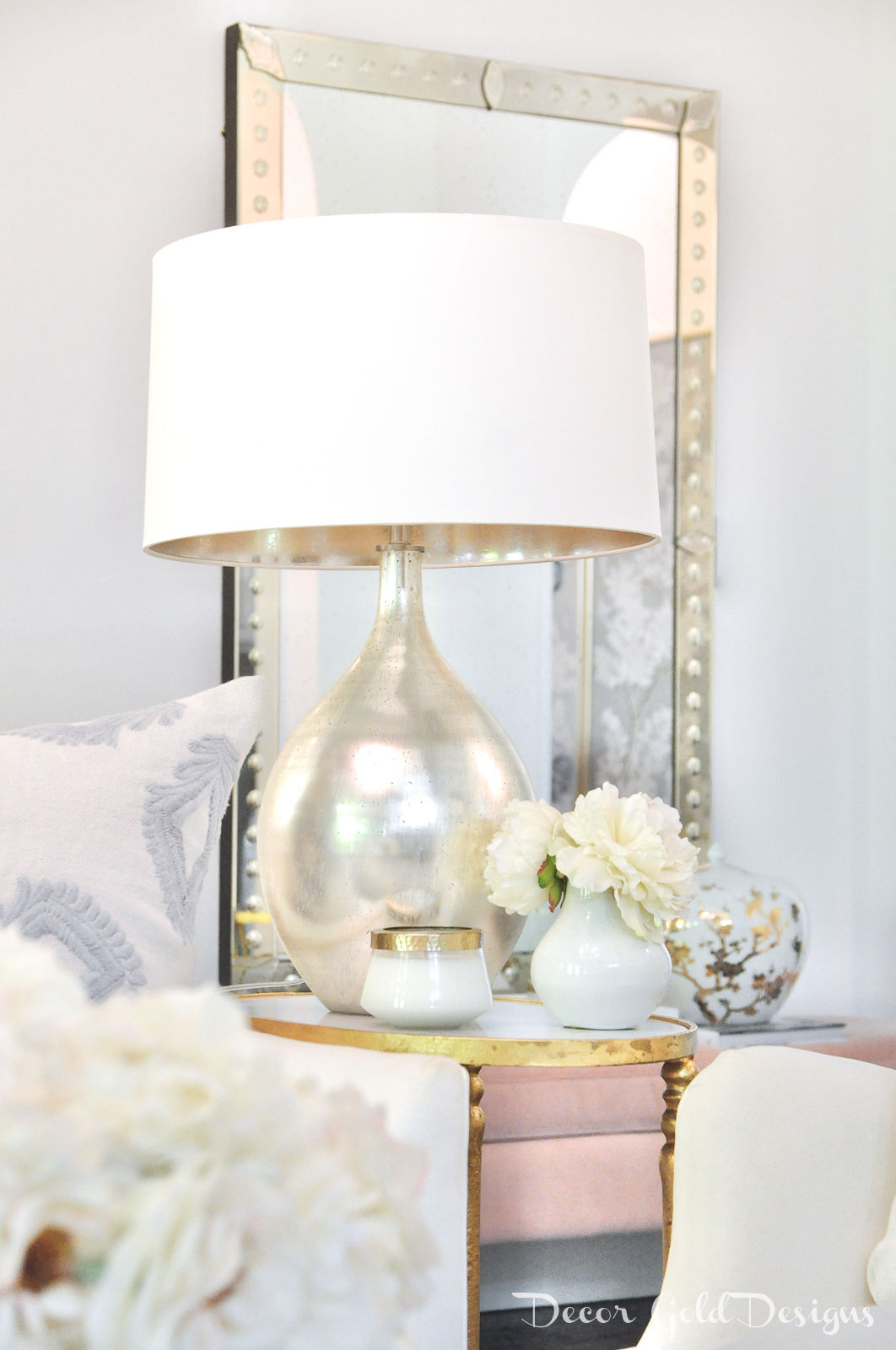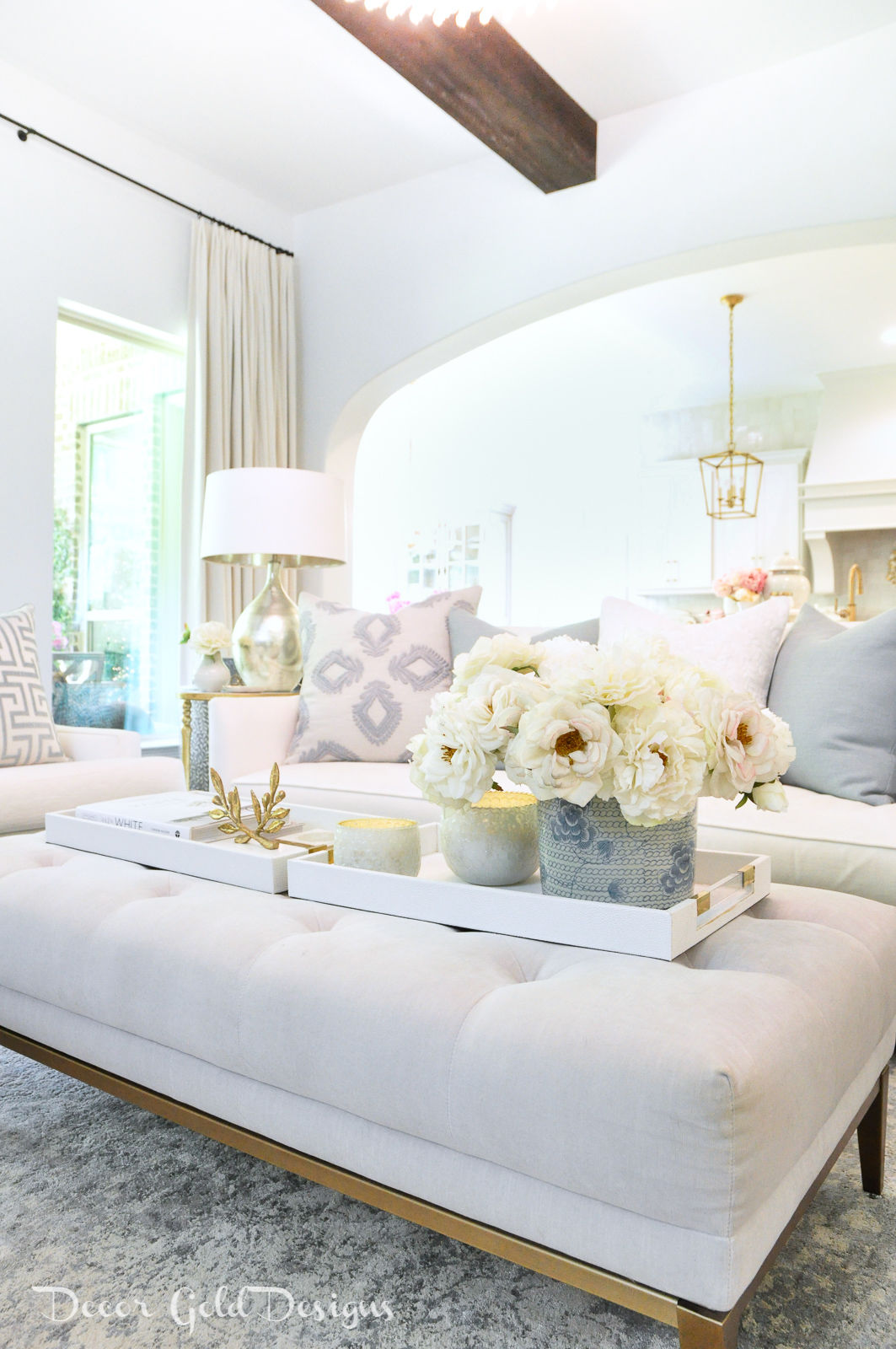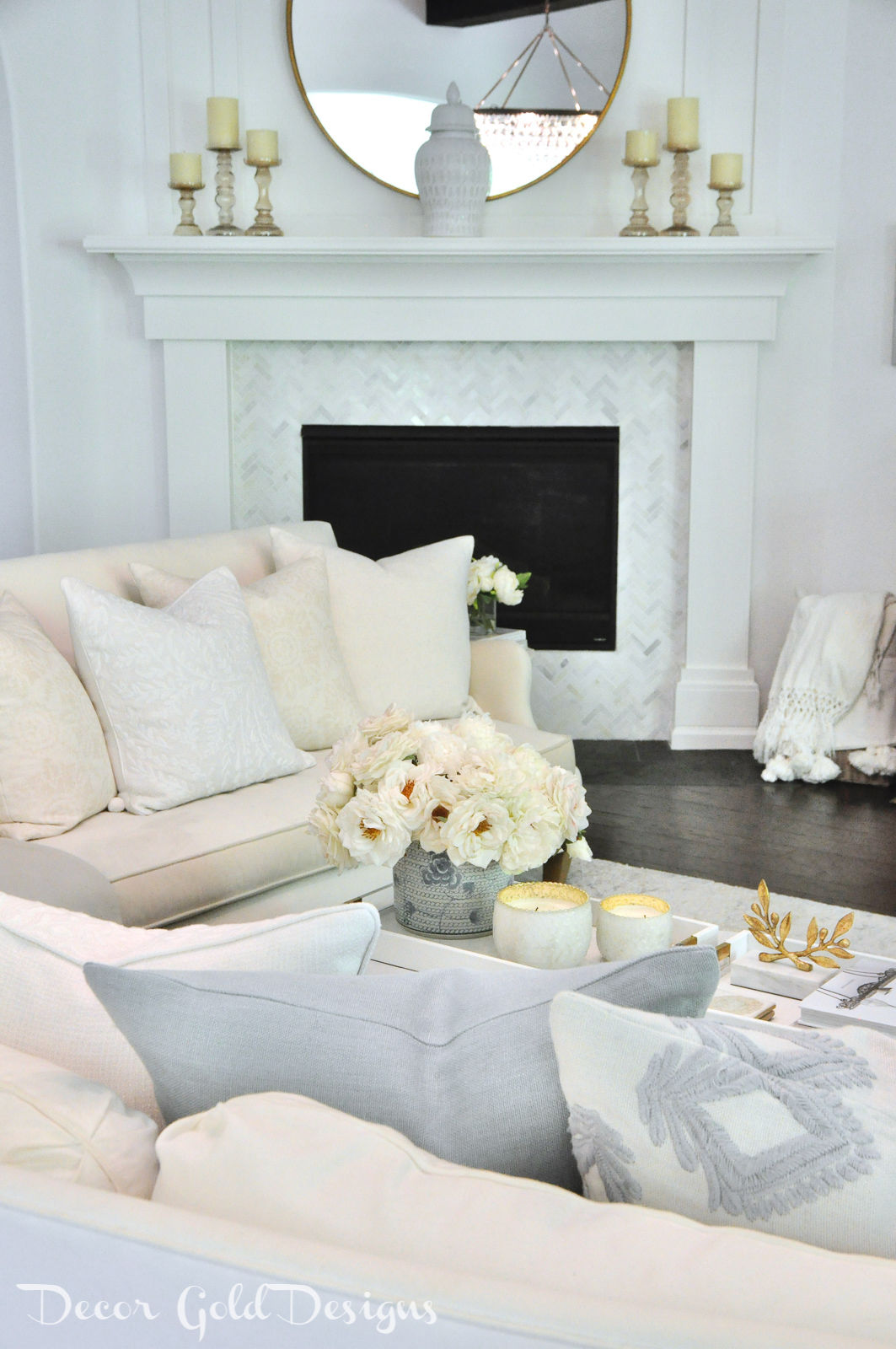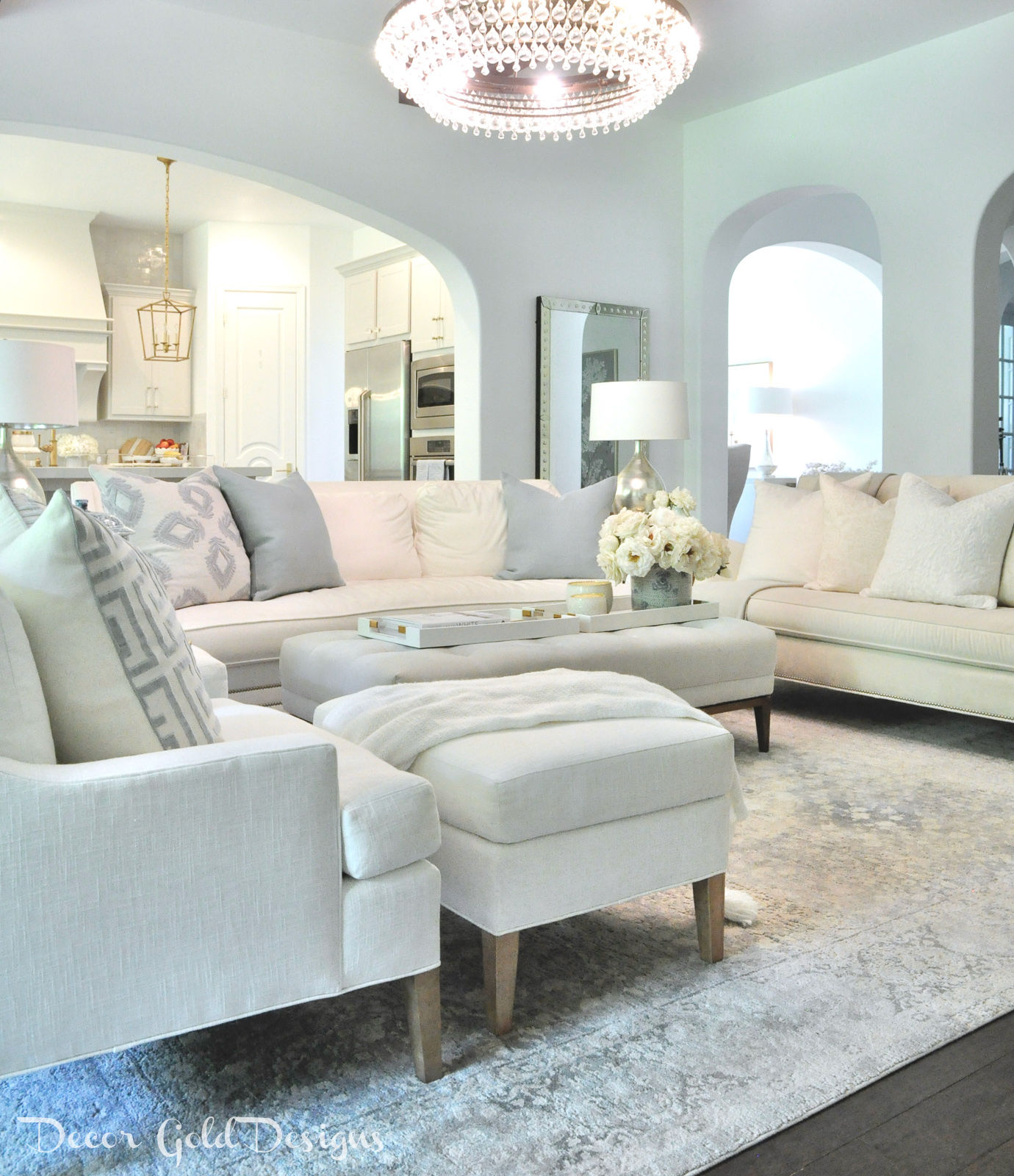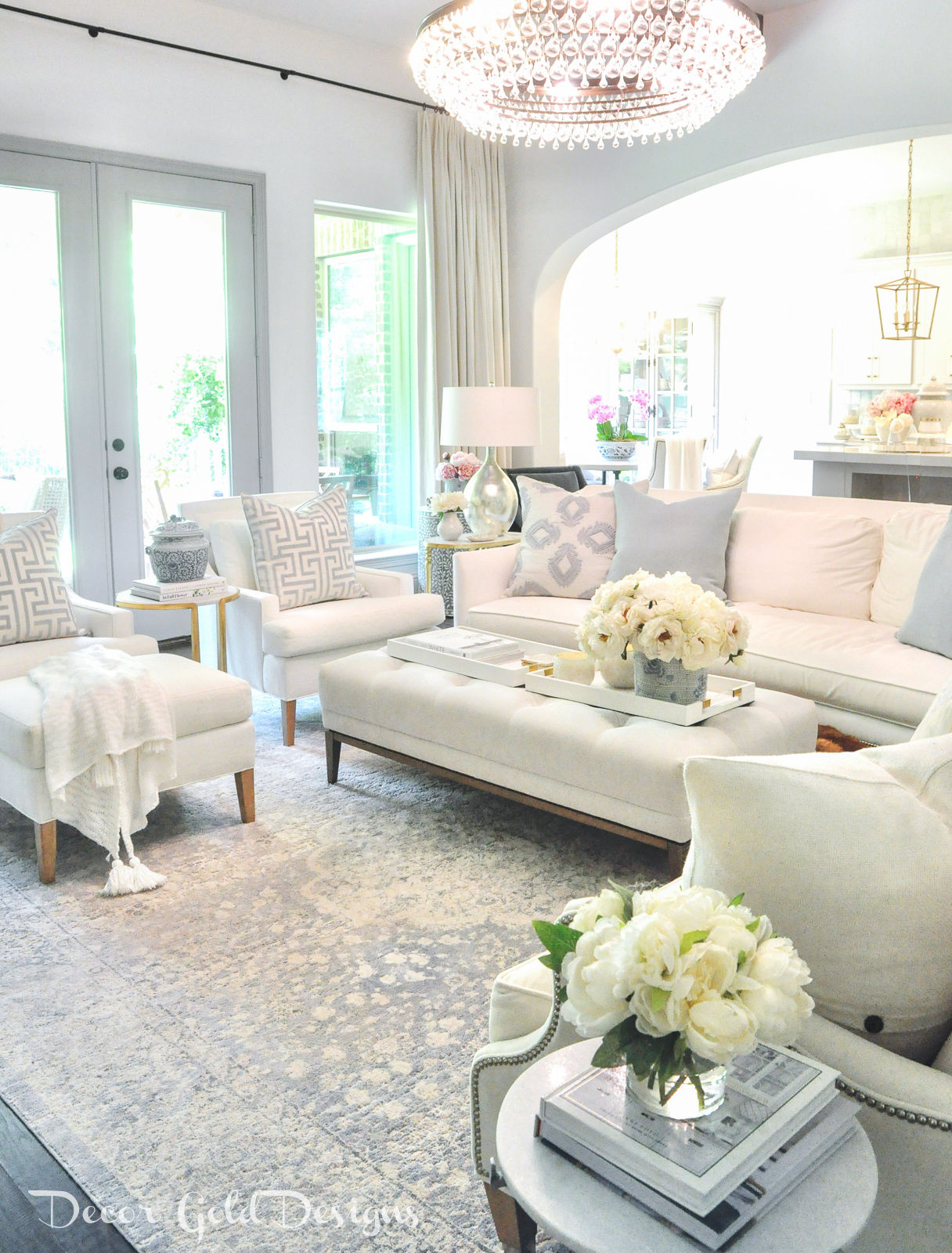 Best of luck styling your space! And be sure to enjoy the process!
FURNISHINGS

LIGHTING & RUG

PILLOWS

THROW BLANKETS

TRAYS & BOOKS

VASES, FLOWERS, CANDLES, & MORE

I hope you'll stay connected!
Click on the Image to Subscribe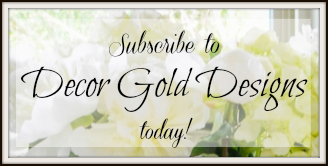 SOCIAL
Instagram | Pinterest | Facebook
Follow me on the LIKEtoKNOW.it app!