Hello and welcome to the Holiday Home Showcase! I am thrilled you are here! Today, I've joined a special group of bloggers who have worked long and hard to have their respective homes fully decorated in gorgeous and elegant holiday fashion. Honestly, I have been looking forward to this day all year long.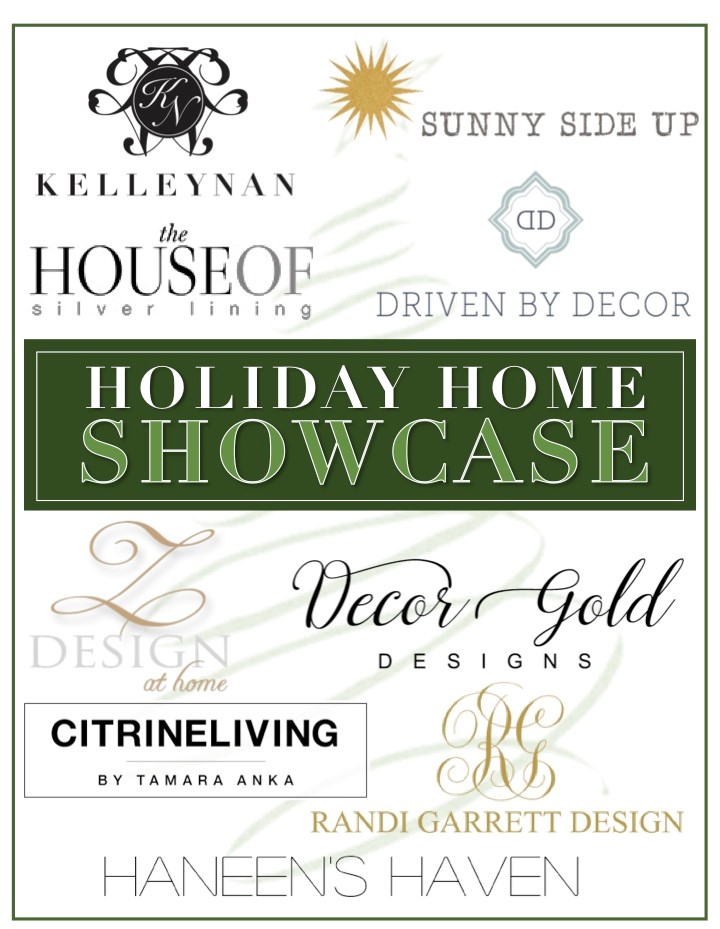 If you are coming from The House of Silver Lining, a special welcome to you! Shauna certainly does a wonderful job every single time we work together. Be sure and check out all of the Holiday Home Showcase bloggers as the creativity is at an all time high this time of year.
Let's get started, shall we?
First, the entry hall.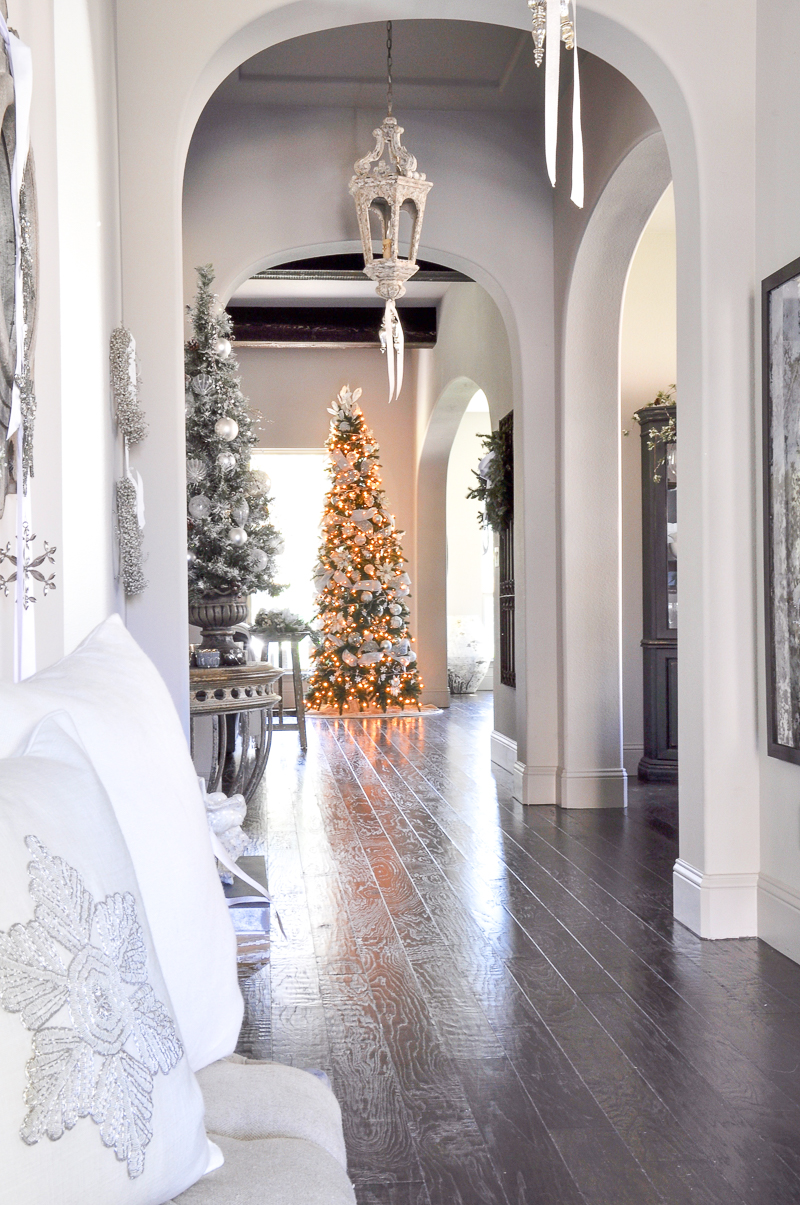 This is the tree you can see from the front door.
At the end of the entry hall, the breakfast room. It is the brightest room in our home, so I wanted to keep the look light and snowy.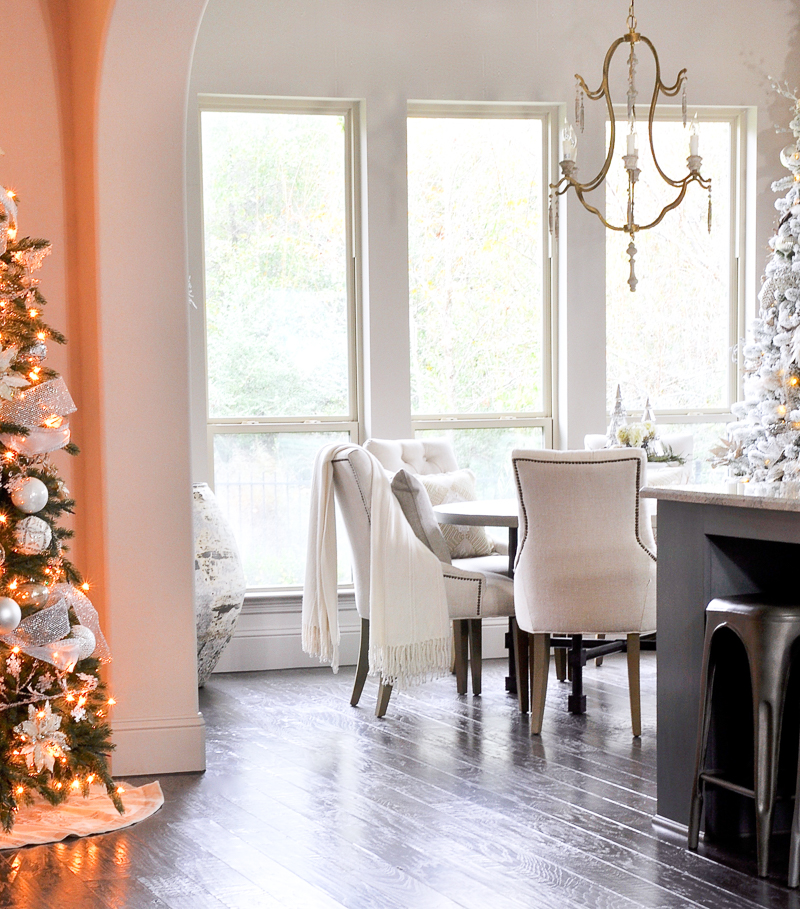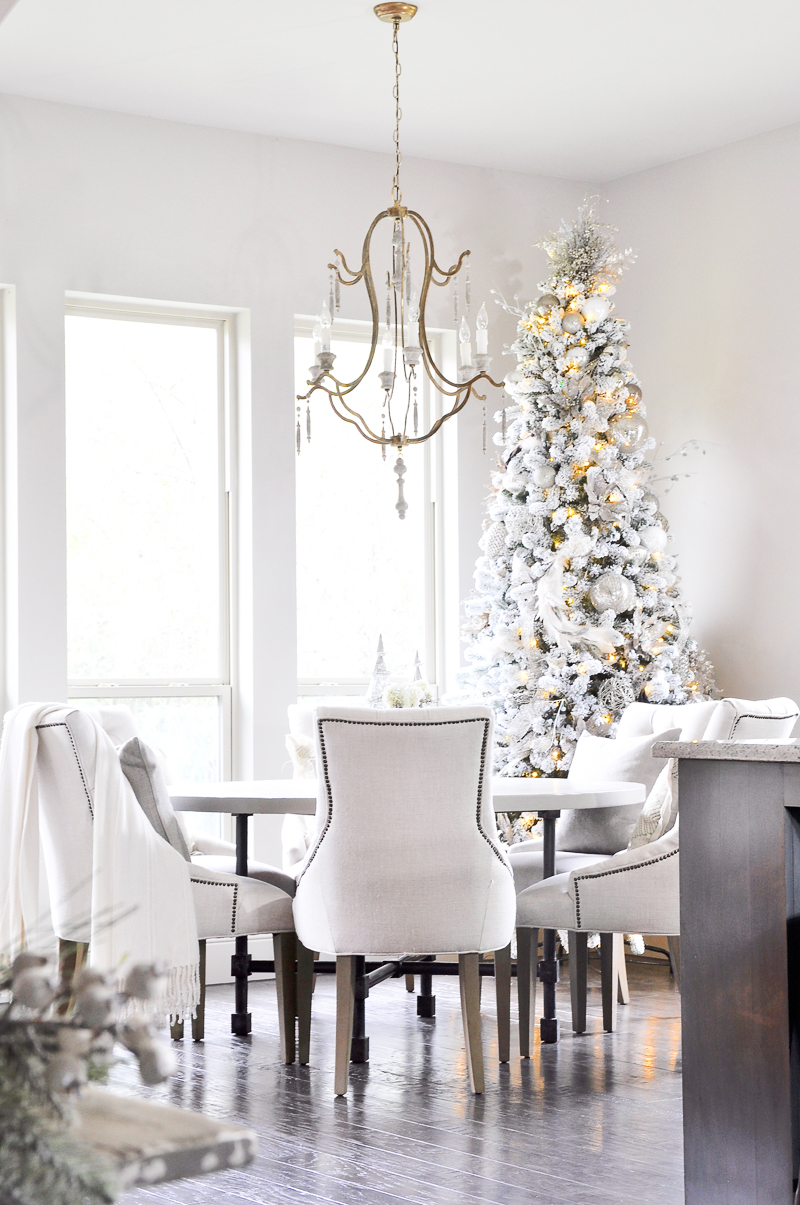 The tree is flocked and the ornaments are predominantly white and silver.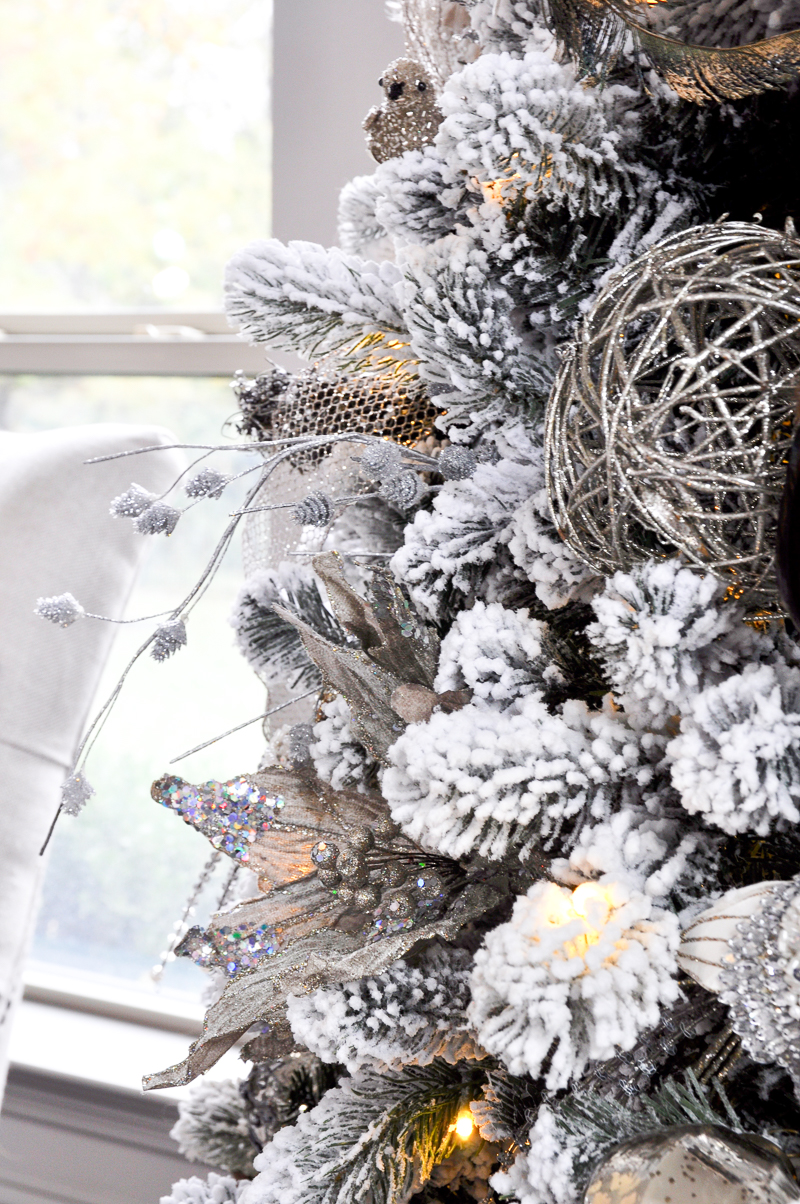 I have a small collection of bird ornaments. If you look closely, you can find them throughout this tree.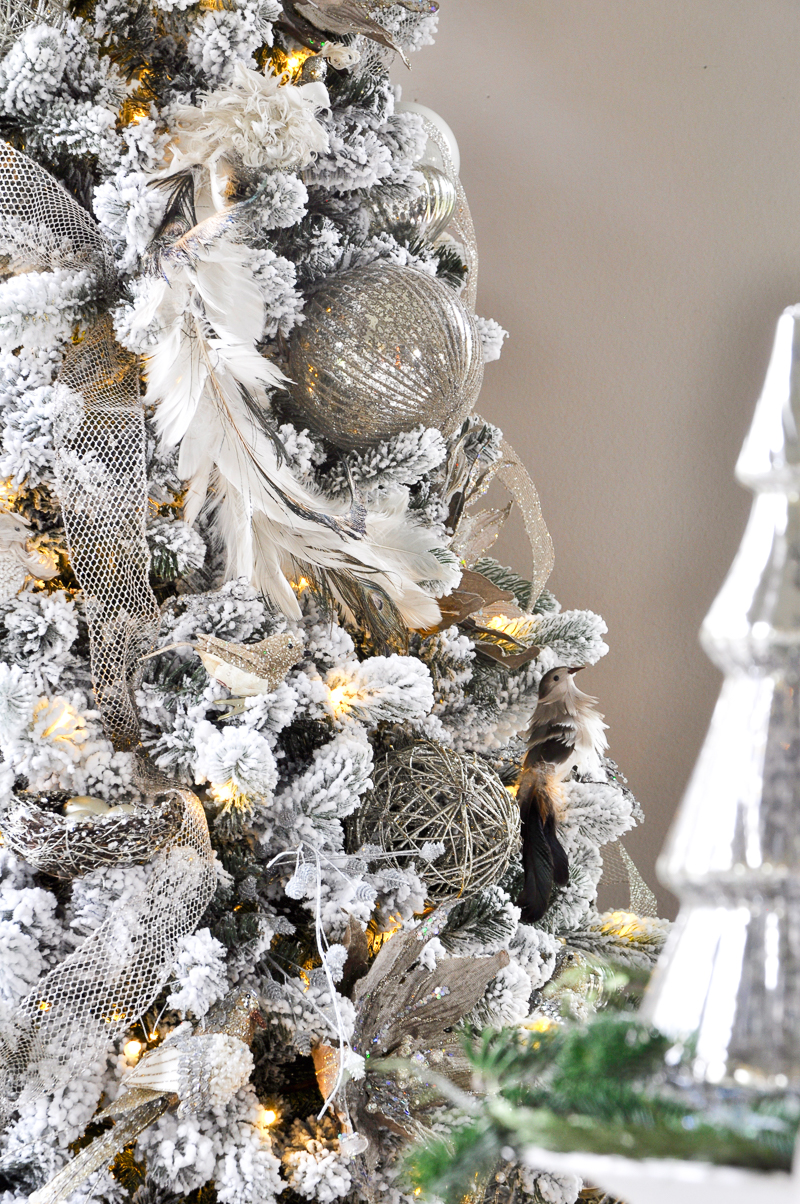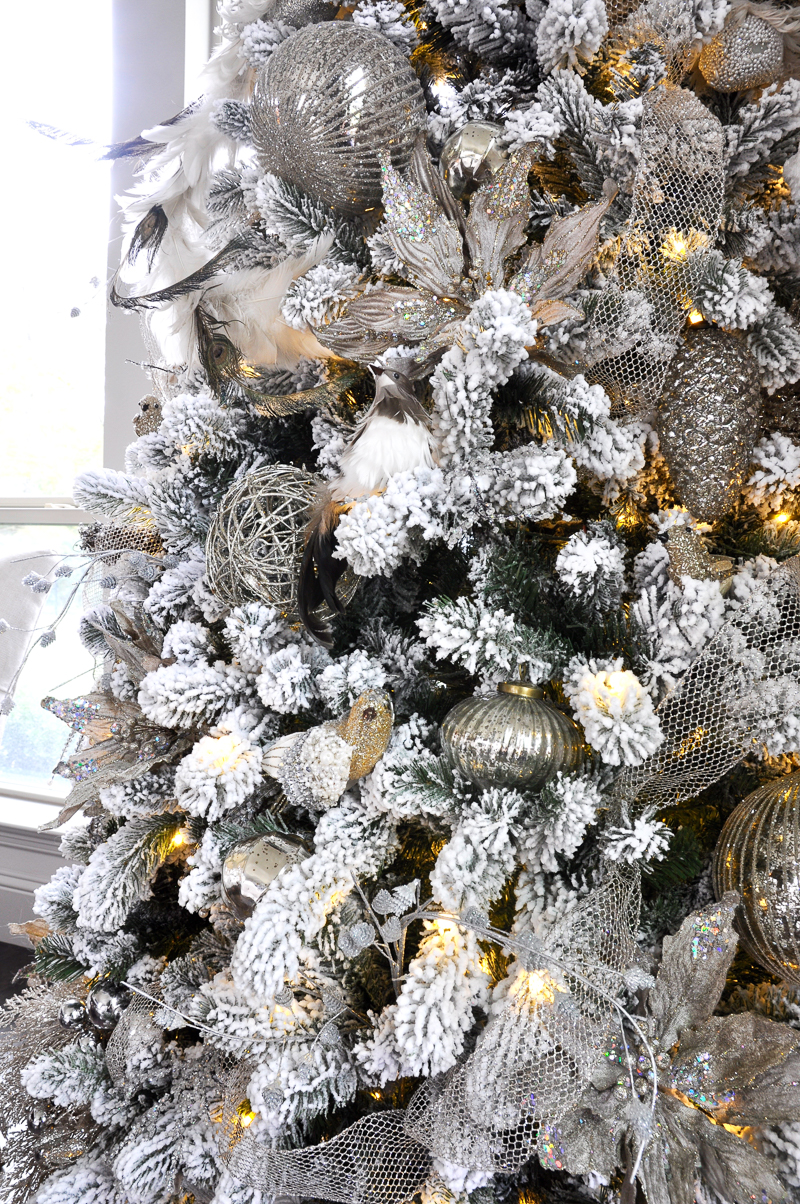 I chose a simple centerpiece this year with a cake stand and some mercury glass trees.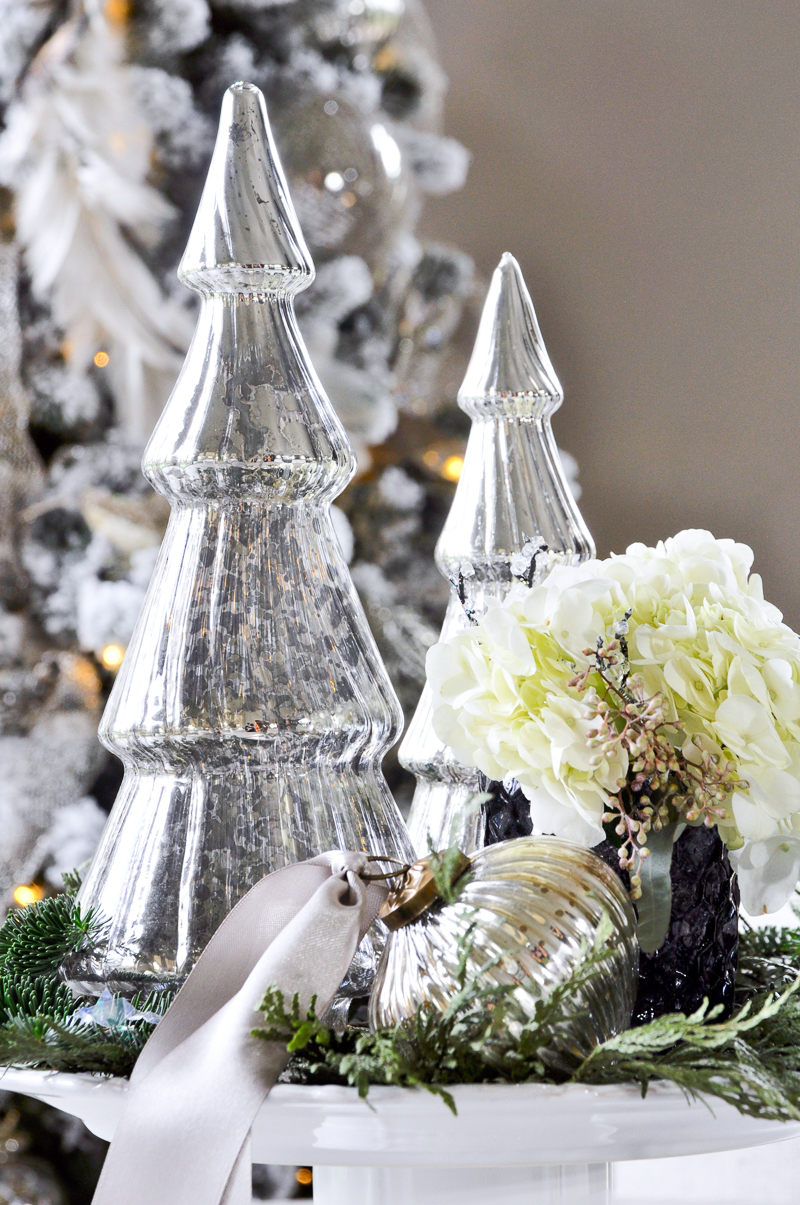 I wanted to stick with the silver and white color scheme of the tree.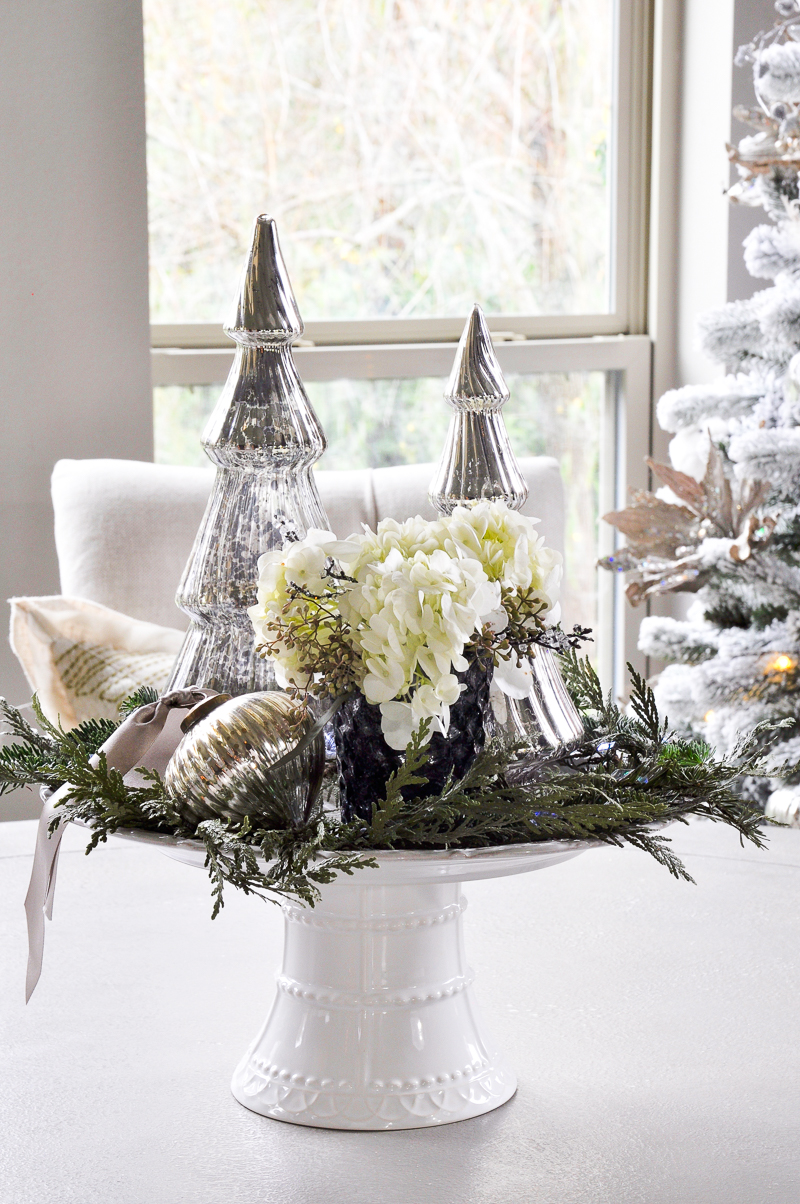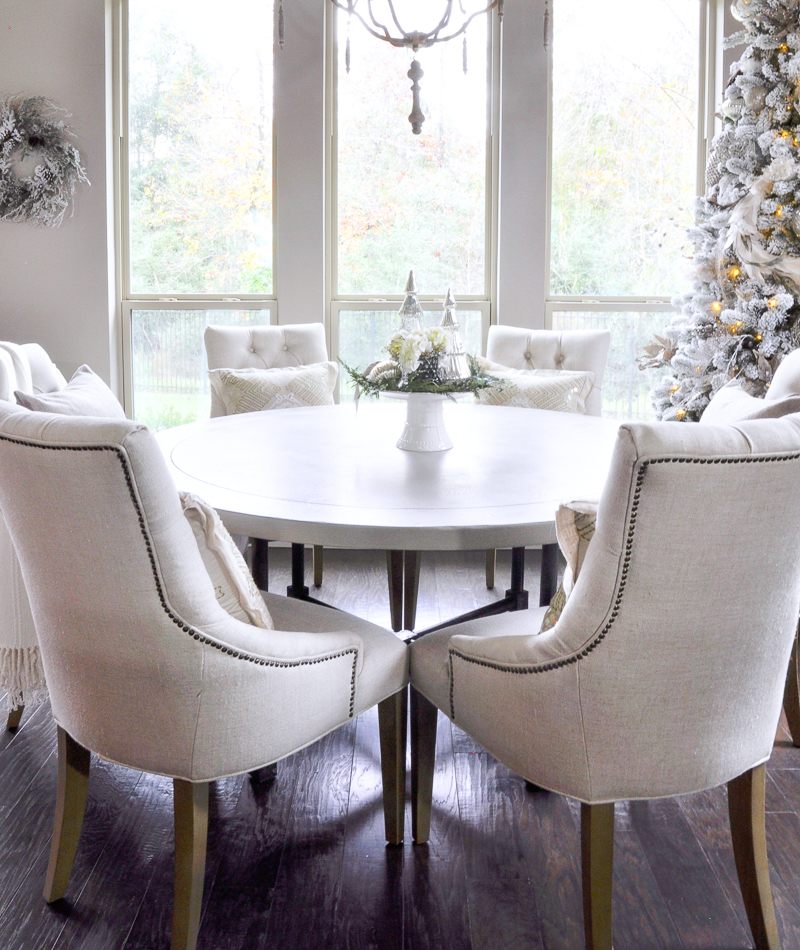 GET the LOOK – Breakfast Room

Next stop, the kitchen, which is connected to the family room.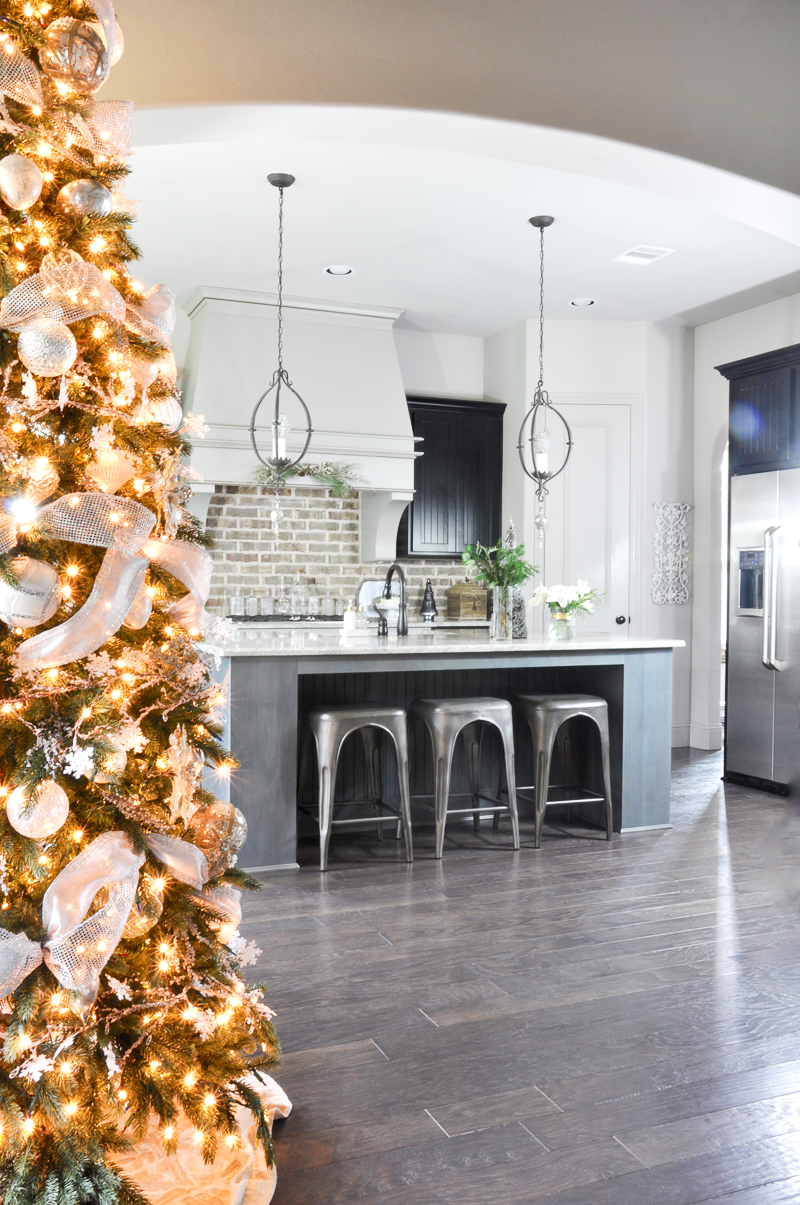 I wanted to provide an effortless flow, so I used white and silver here as well. The open concept of our floor plan helped steer this decision.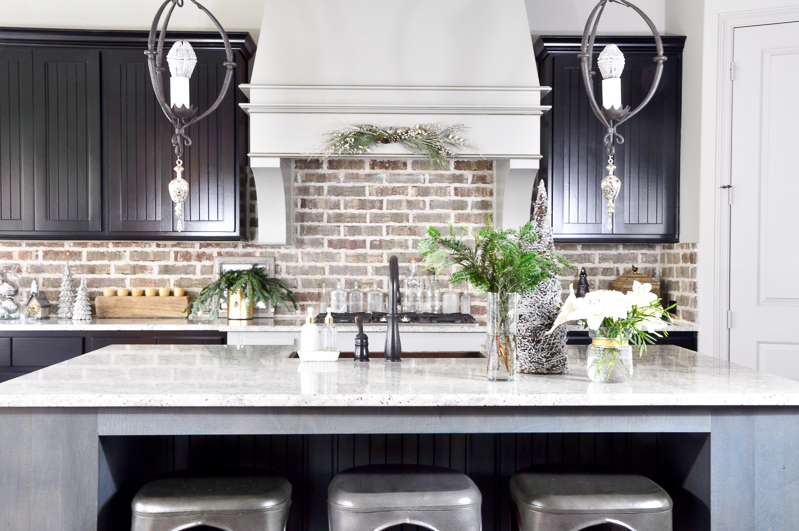 I enjoy including fresh flowers with my Christmas decor. Because all our Christmas trees are artificial, I always find some fresh pine greenery, allowing the scent of the Christmas holiday to subtly fill our home.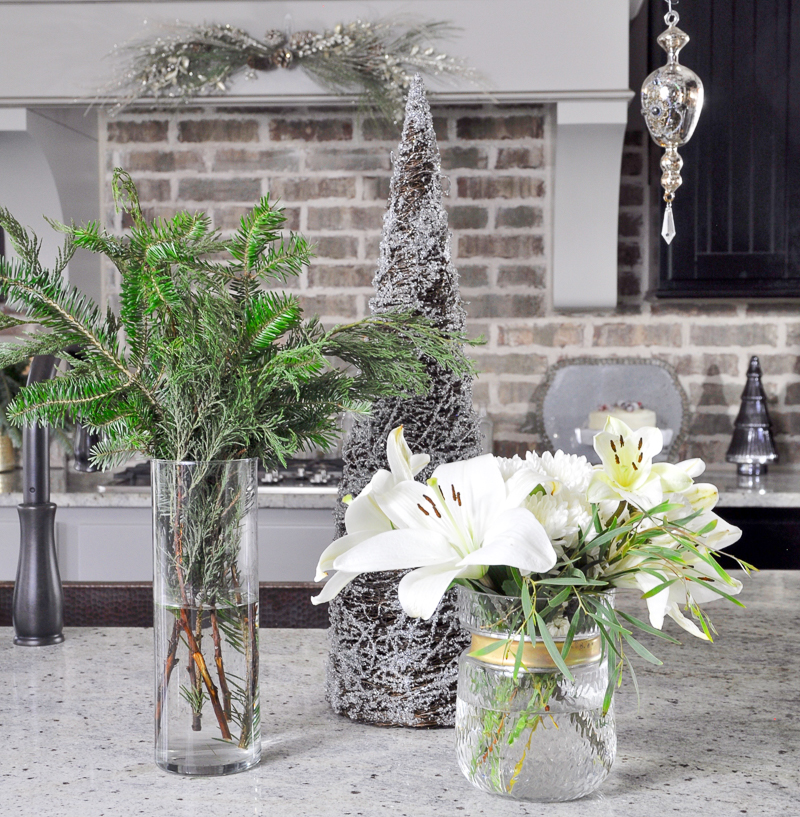 The gold accent on the vase adds a hint of glamour in a festive fashion.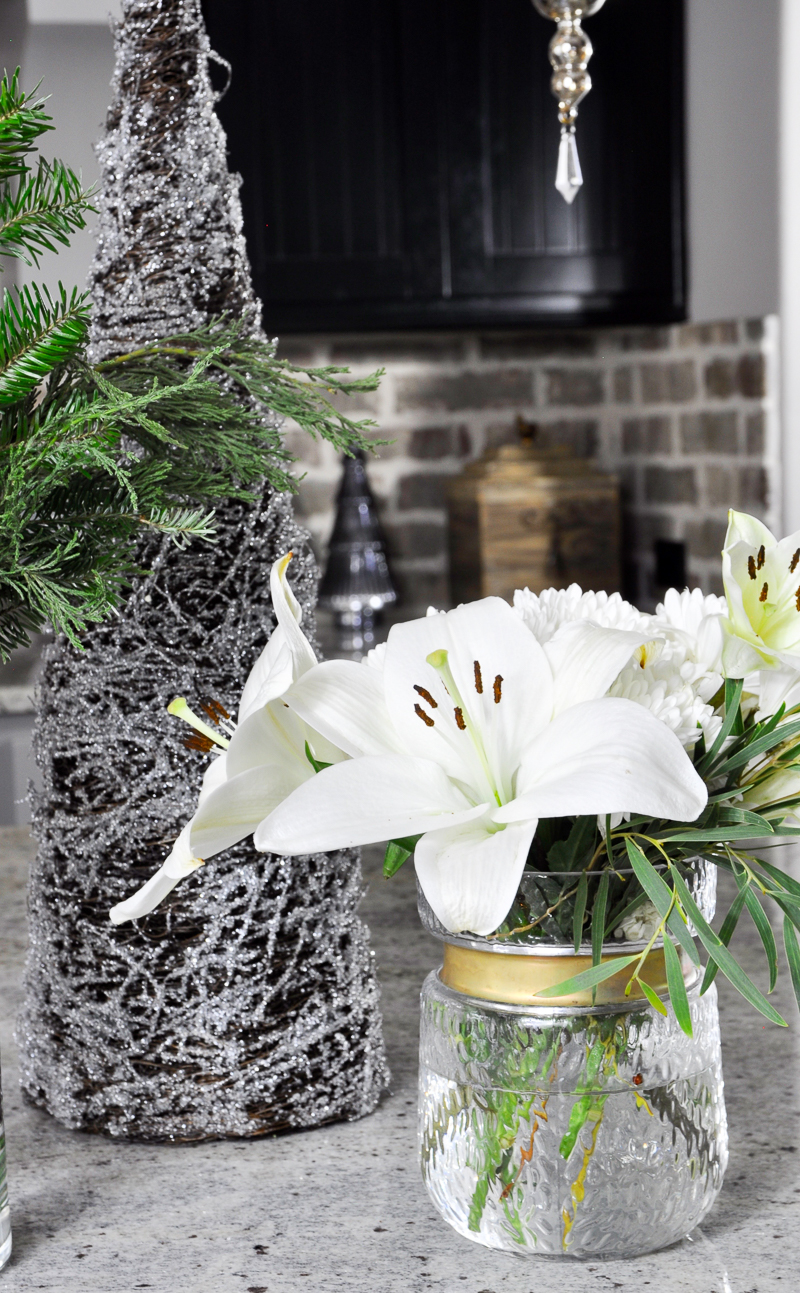 I especially love my brick backsplash this time of year. It's such a nice backdrop for the decorations on the countertops and frames the space quite well.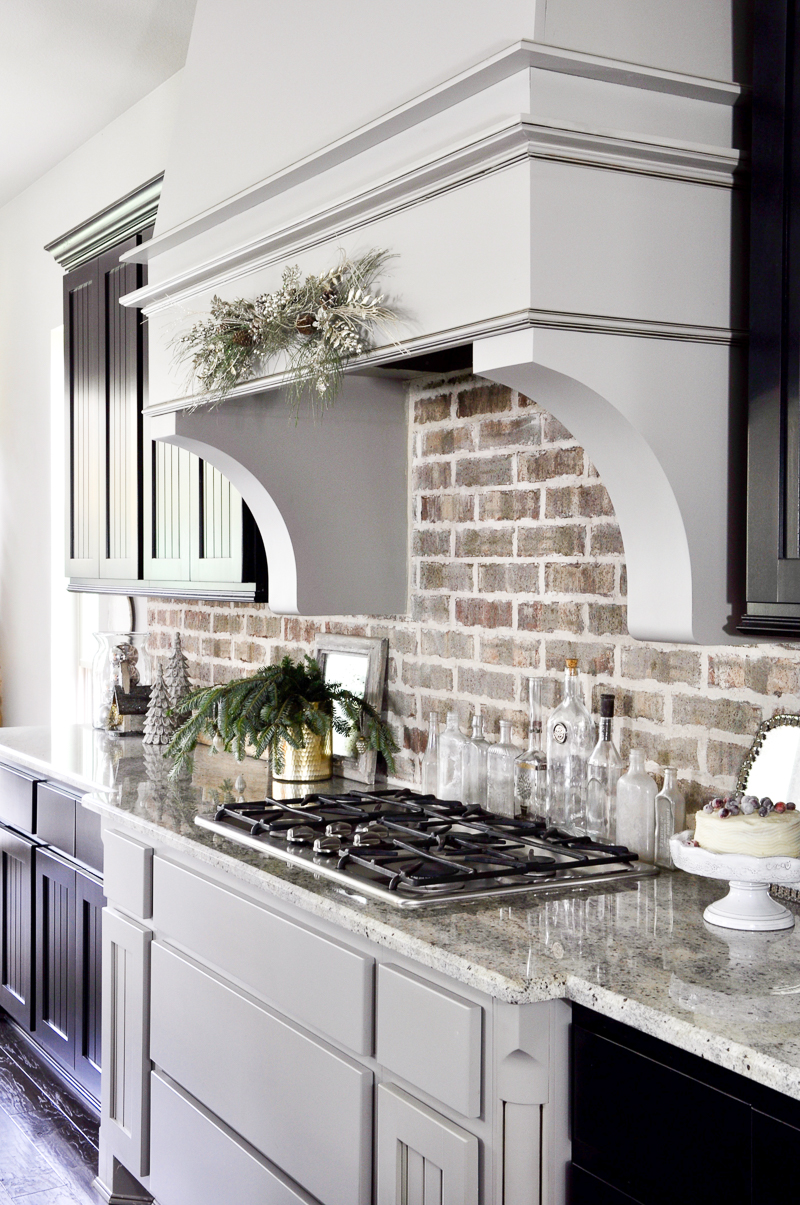 Additionally, I wired two sprays together to dress up and soften the vent hood.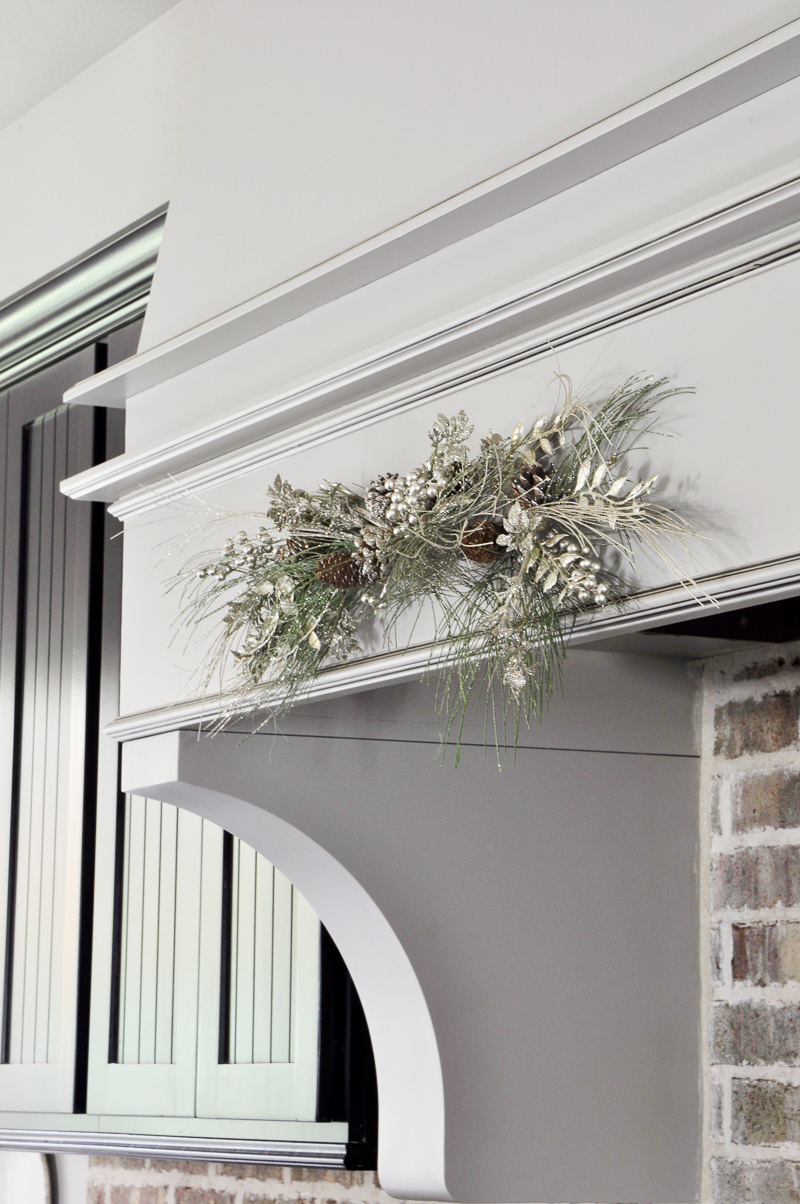 I love this little house that is covered with German glass glitter. It is a gift from a dear friend.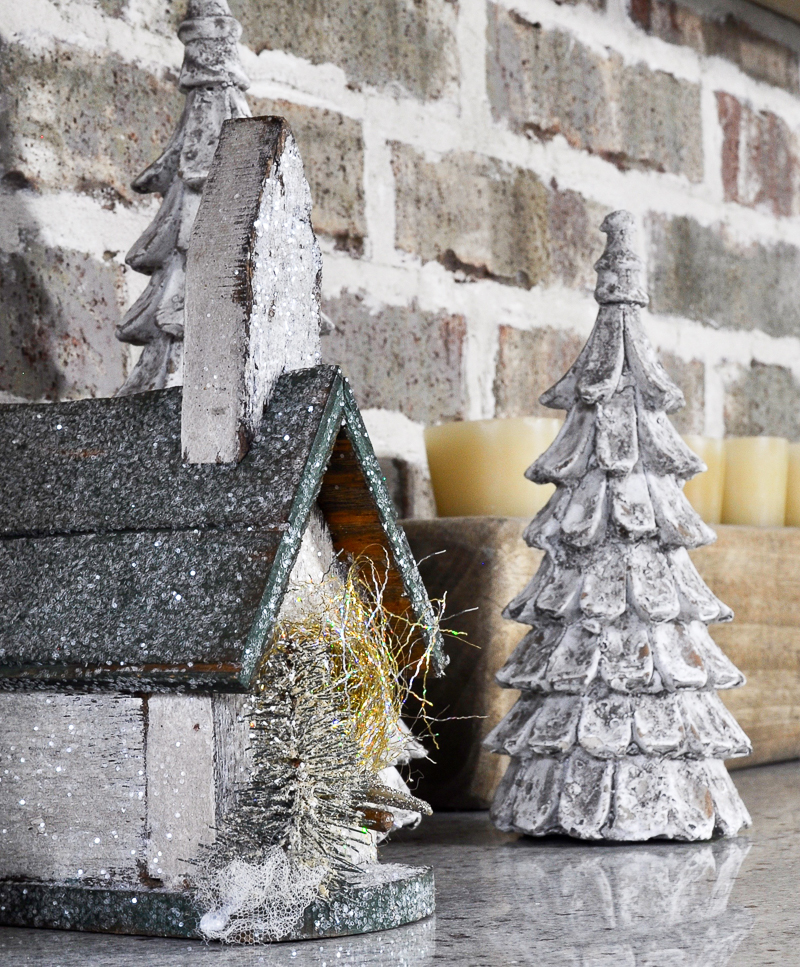 Tiny ornaments adorn the fresh greenery. Don't forget the little things.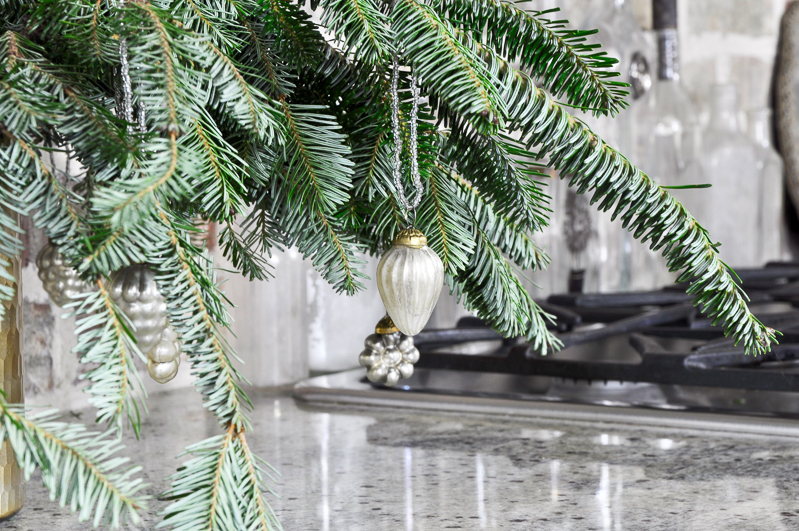 Cake stands are my must-have item for Christmas. This cake was part of a holiday tablescape you can see here.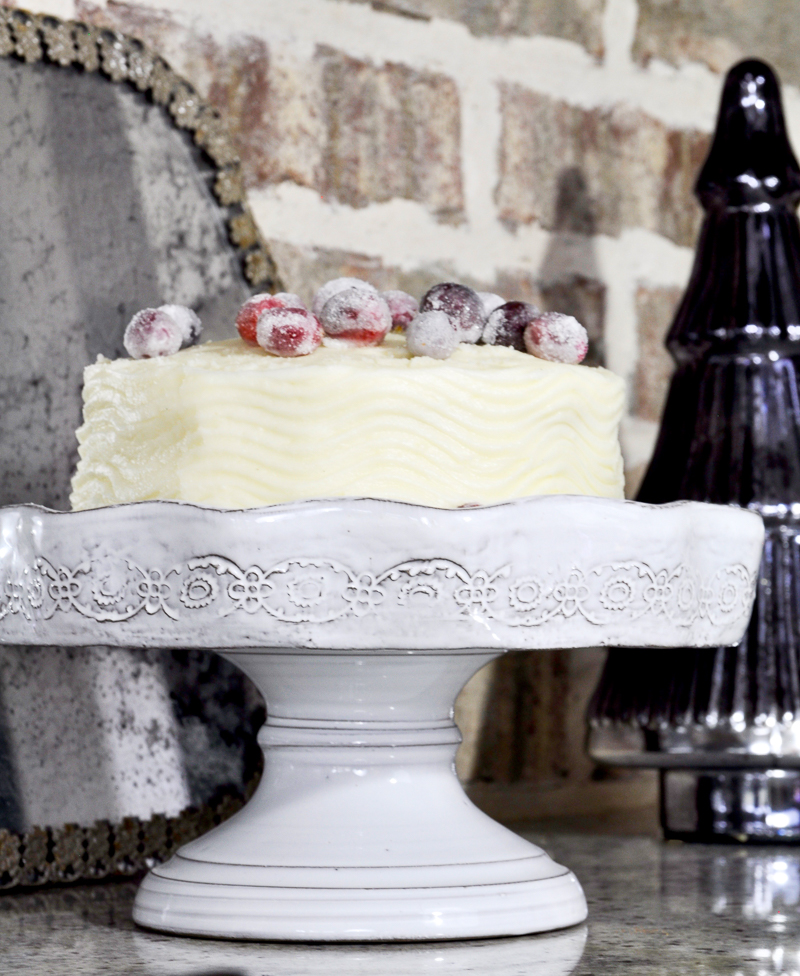 From here you can see the view of the breakfast room tree.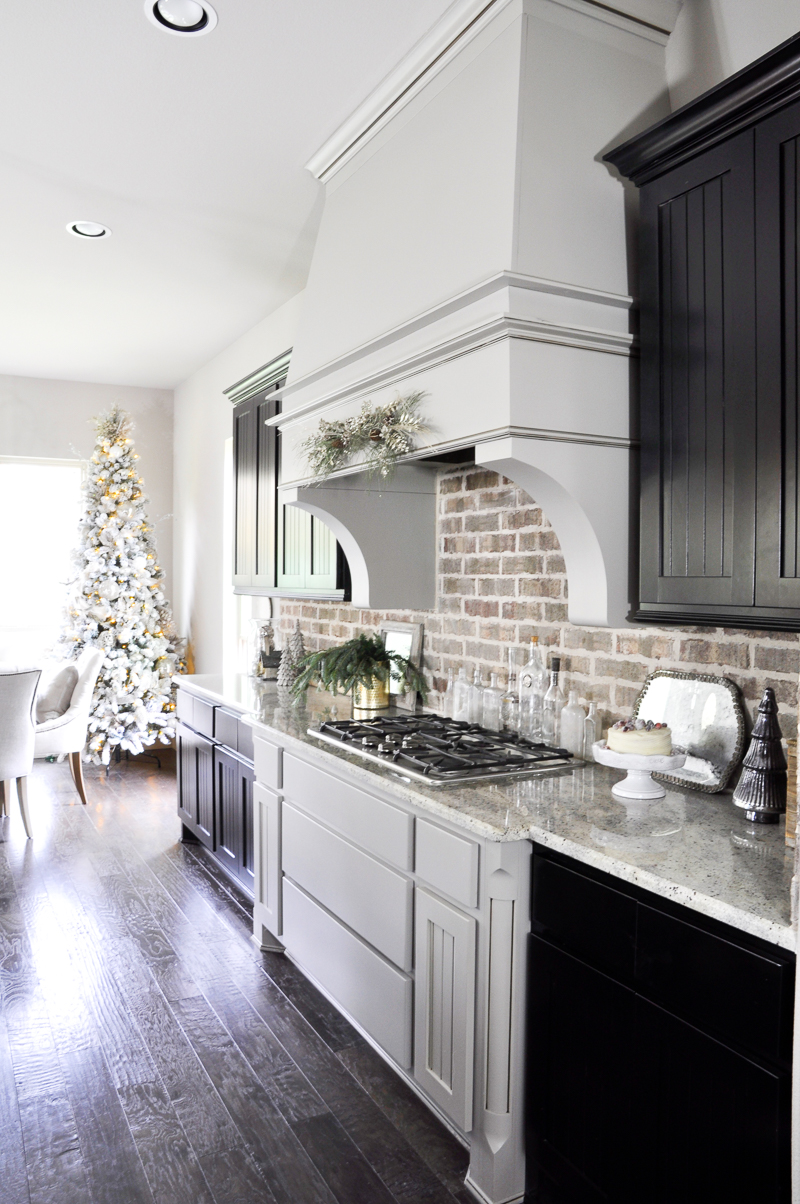 GET the LOOK – Kitchen

Looking the opposite direction provides a peek into my dining room.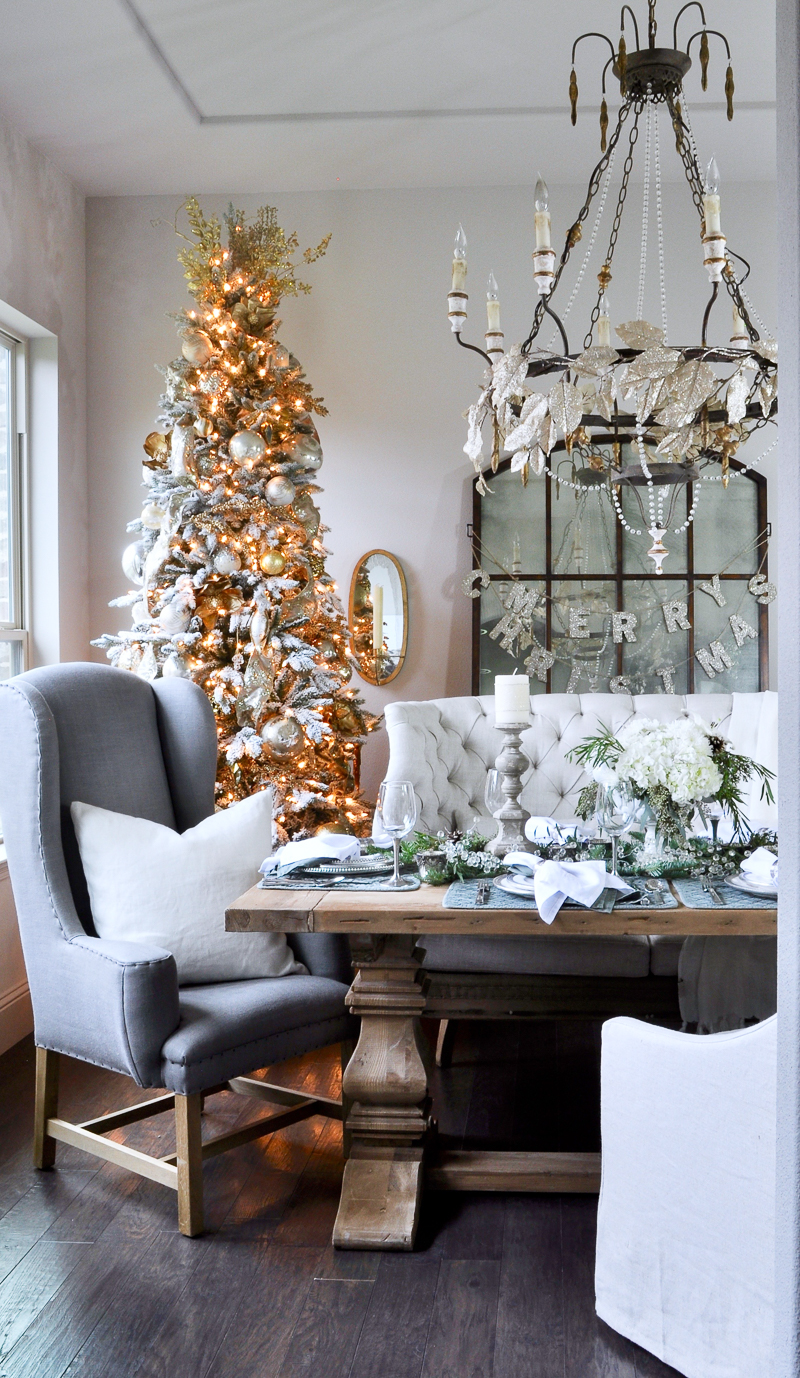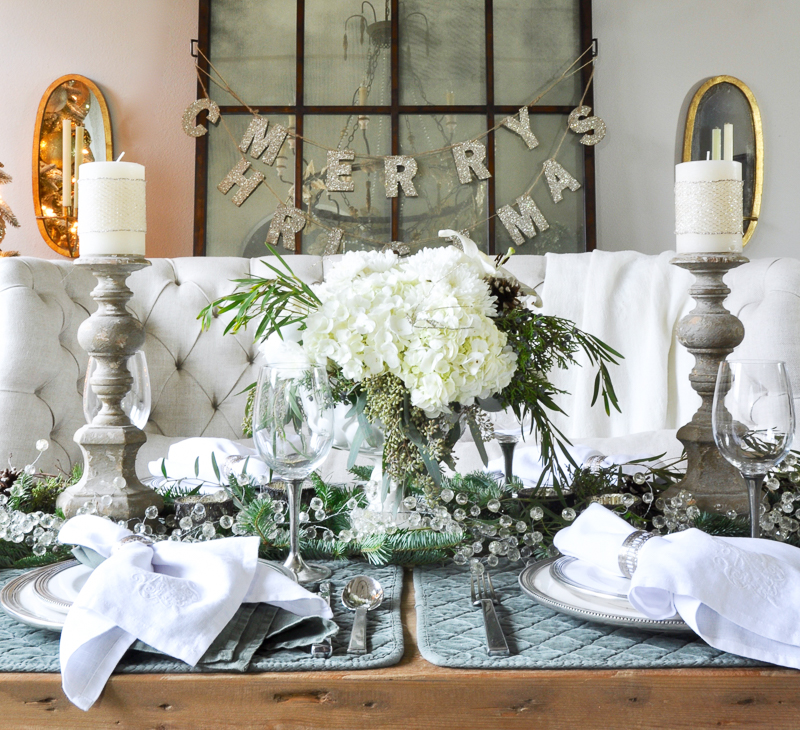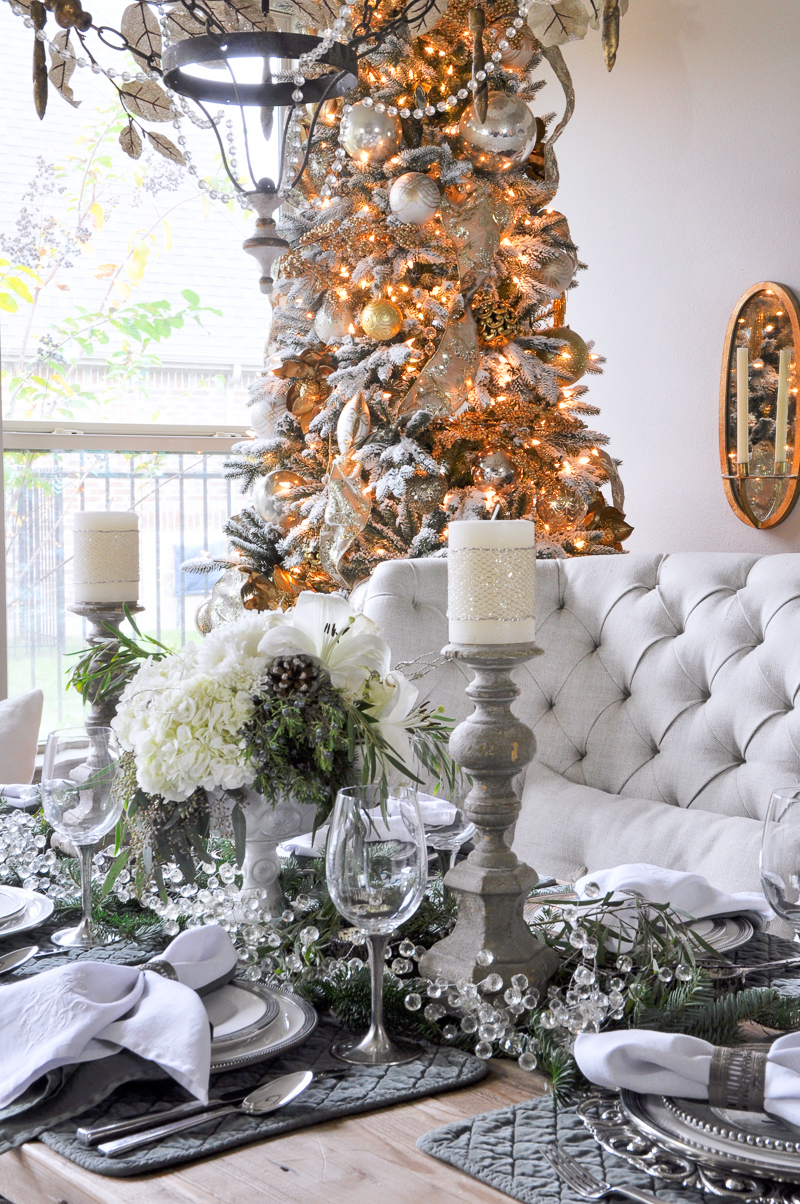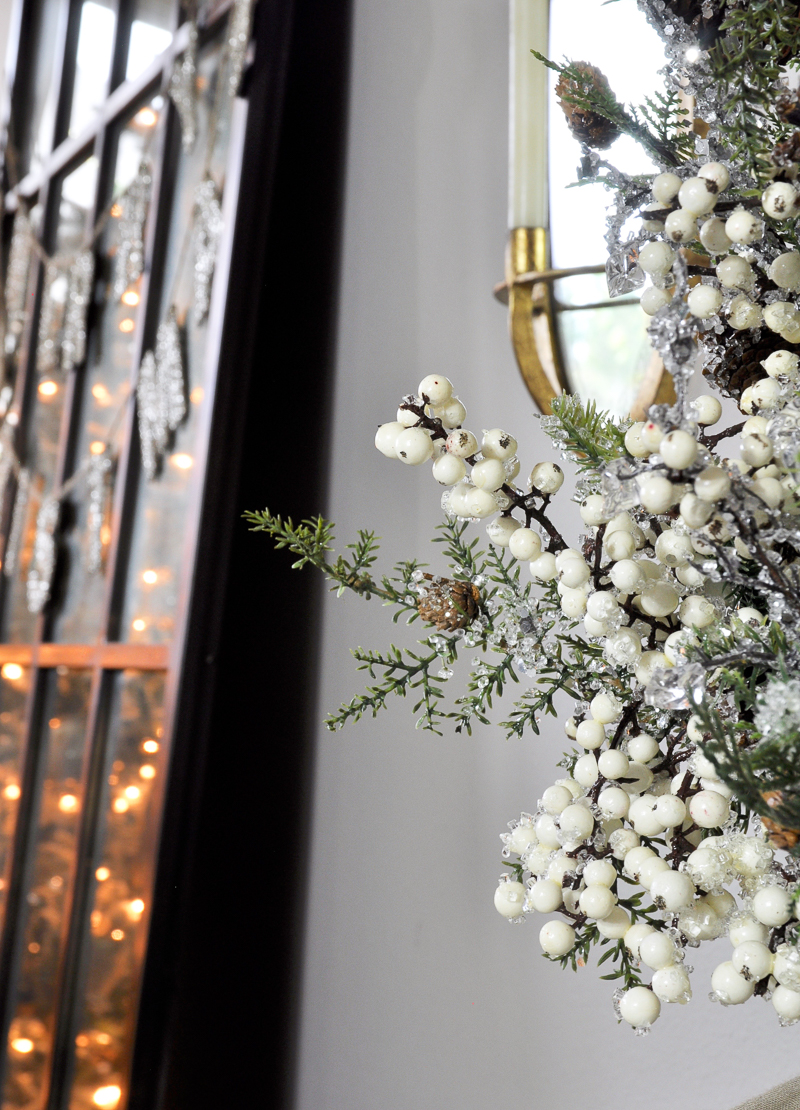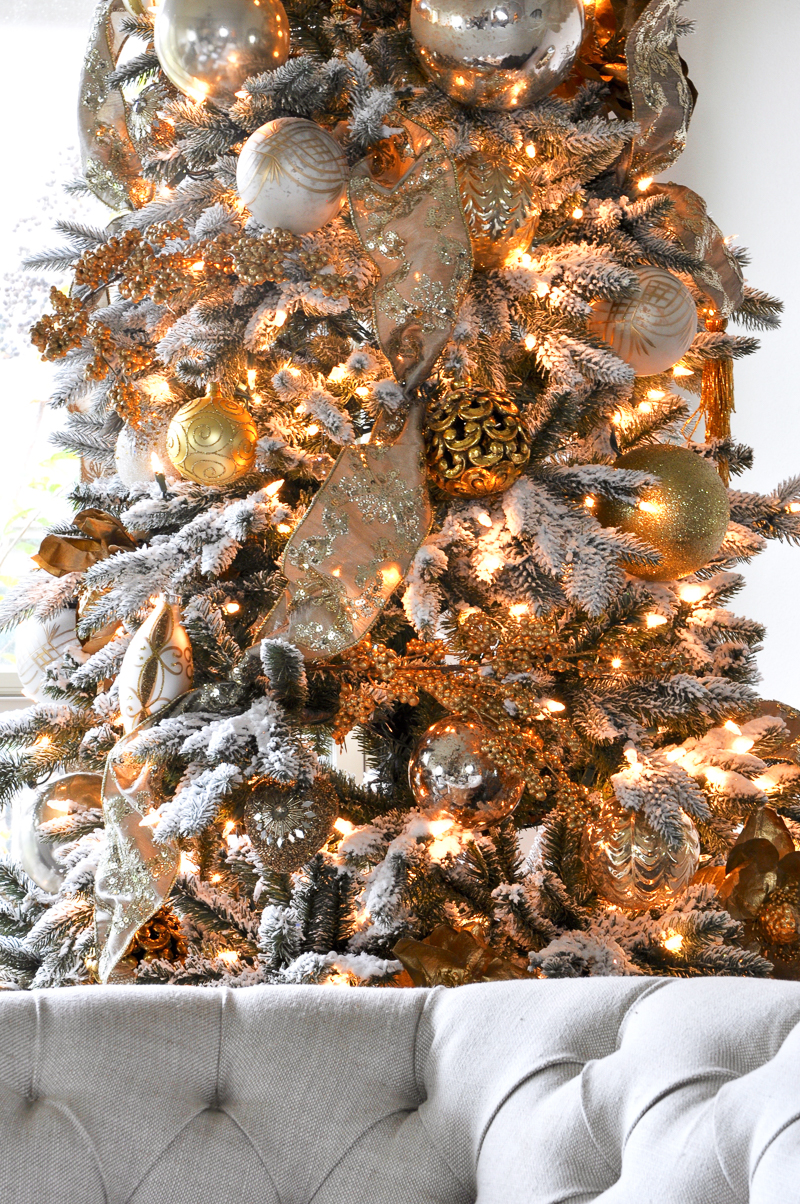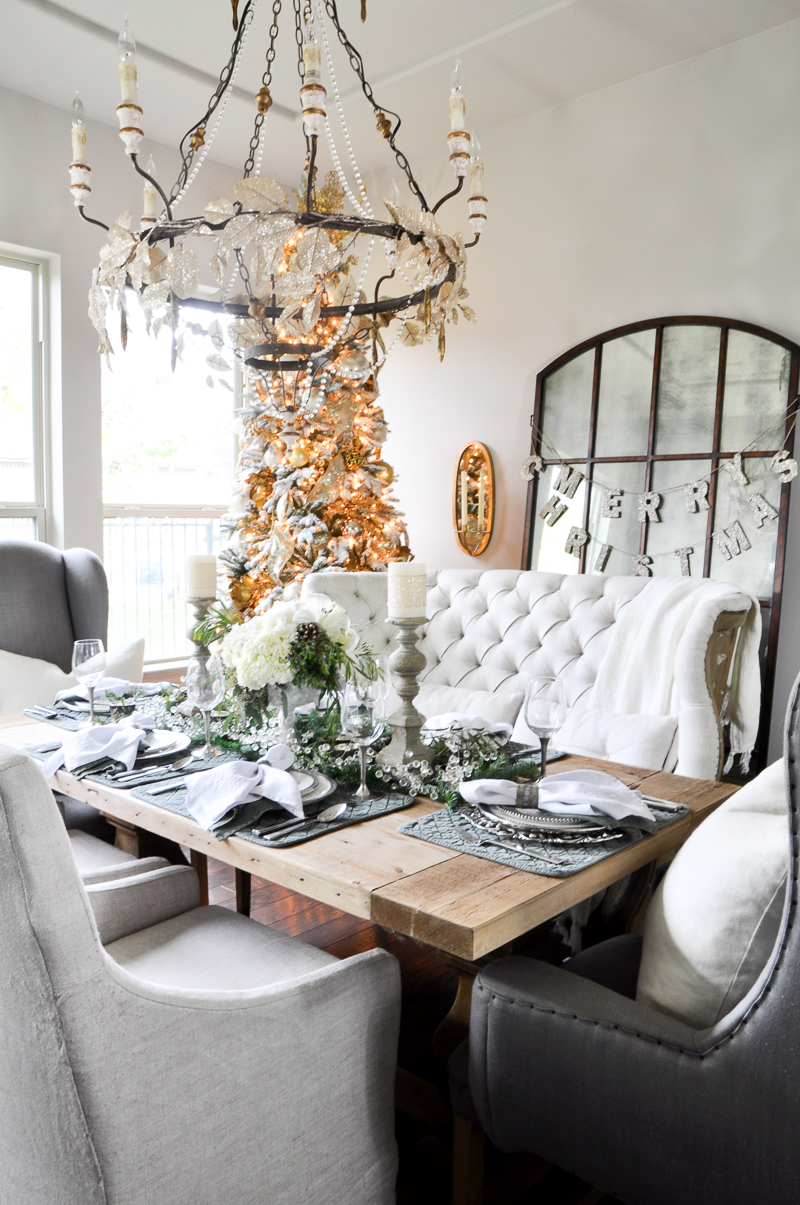 I shared a full dining room tour here.
This is a second look I created this holiday season. You can see a more in-depth look at my holiday tables here and here.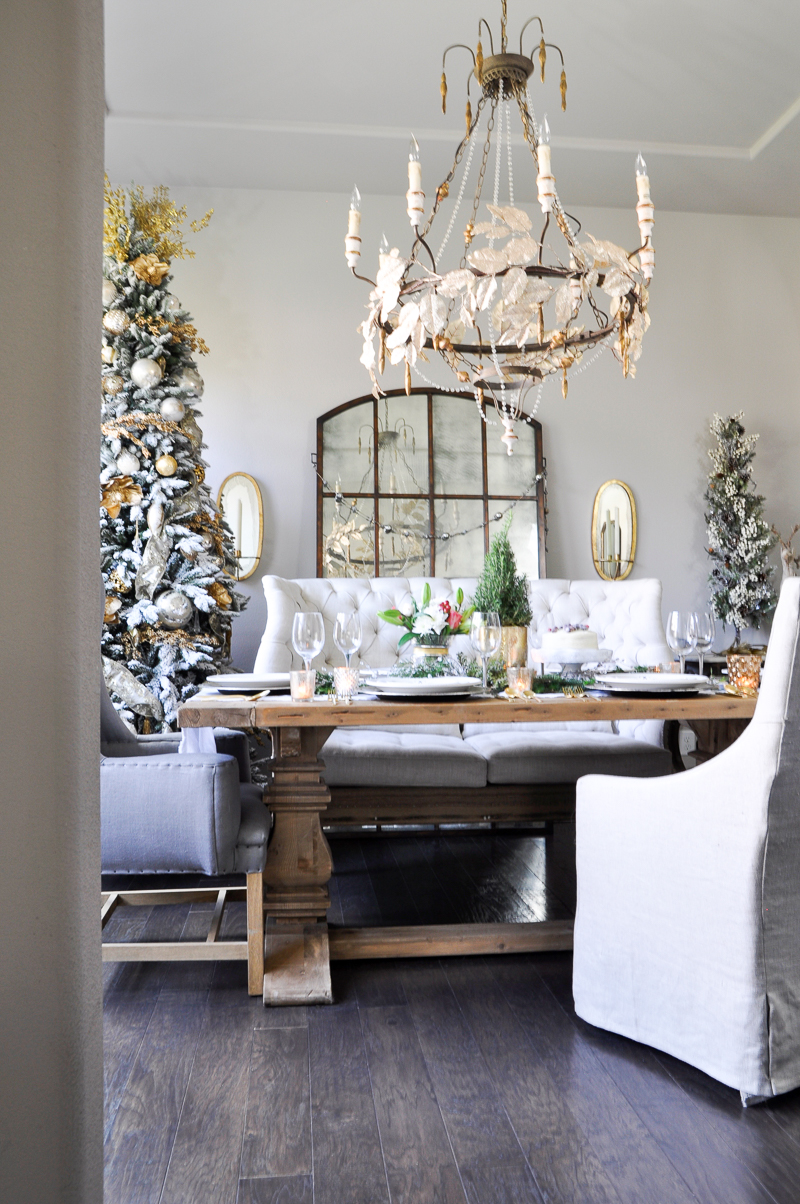 GET the LOOK – Dining Room

Moving into the living room, the tree is a new addition this year and it's by Balsam Hill. It has some fantastic features. Read more about that here.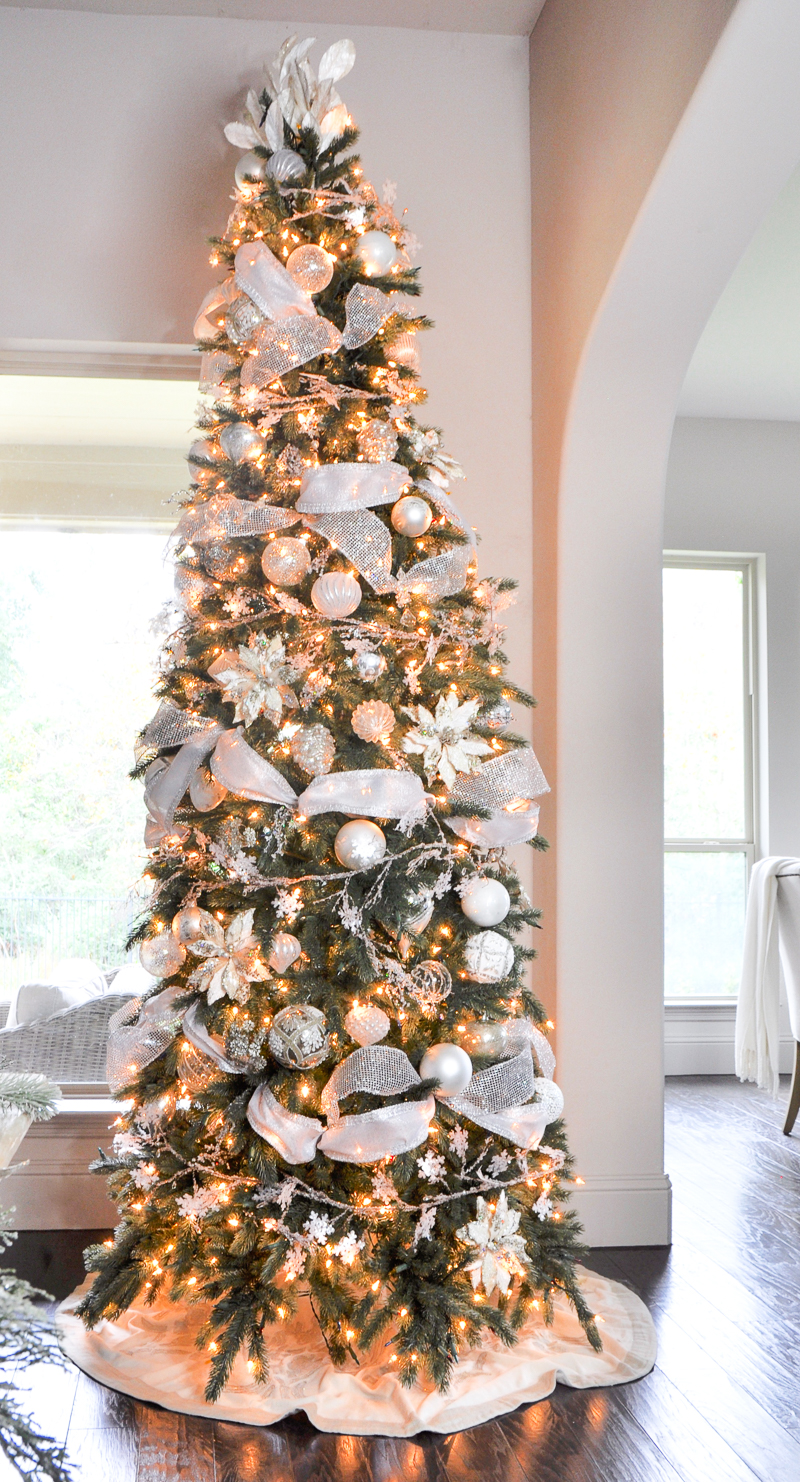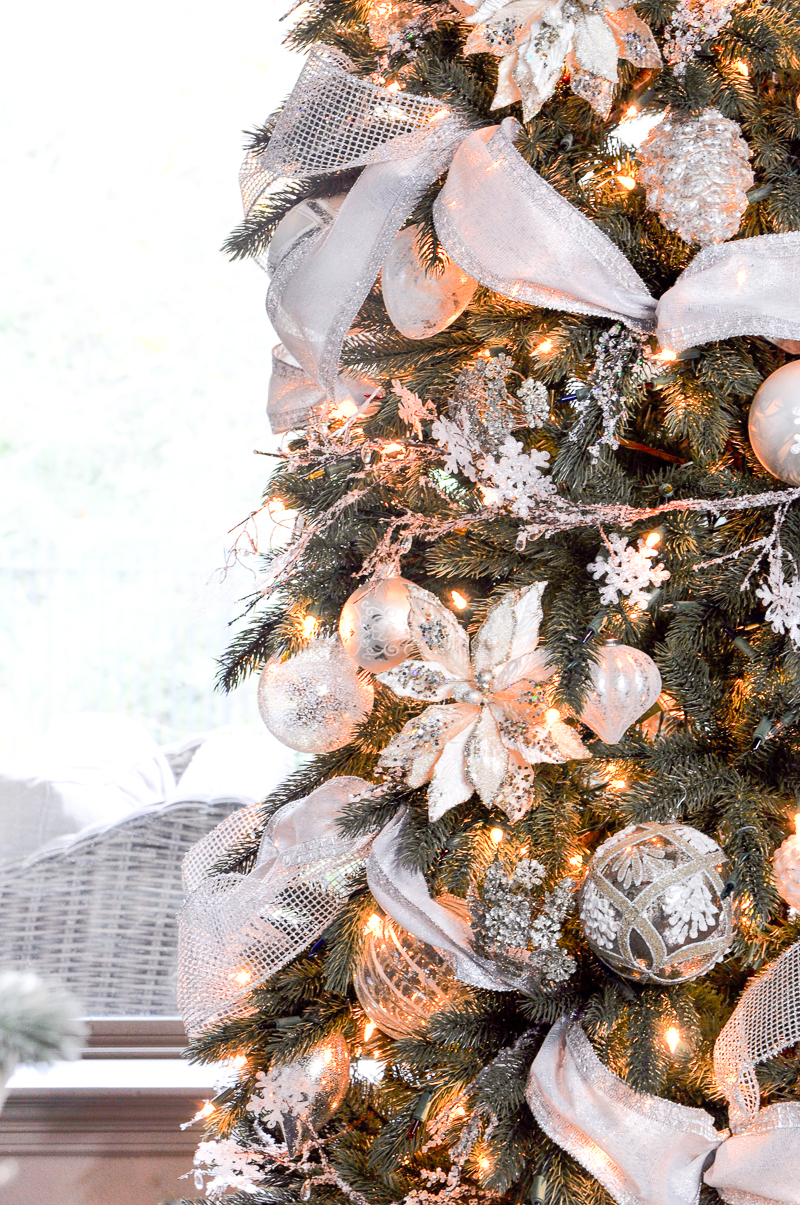 Located adjacent to the tree, the sofa table is covered with garland.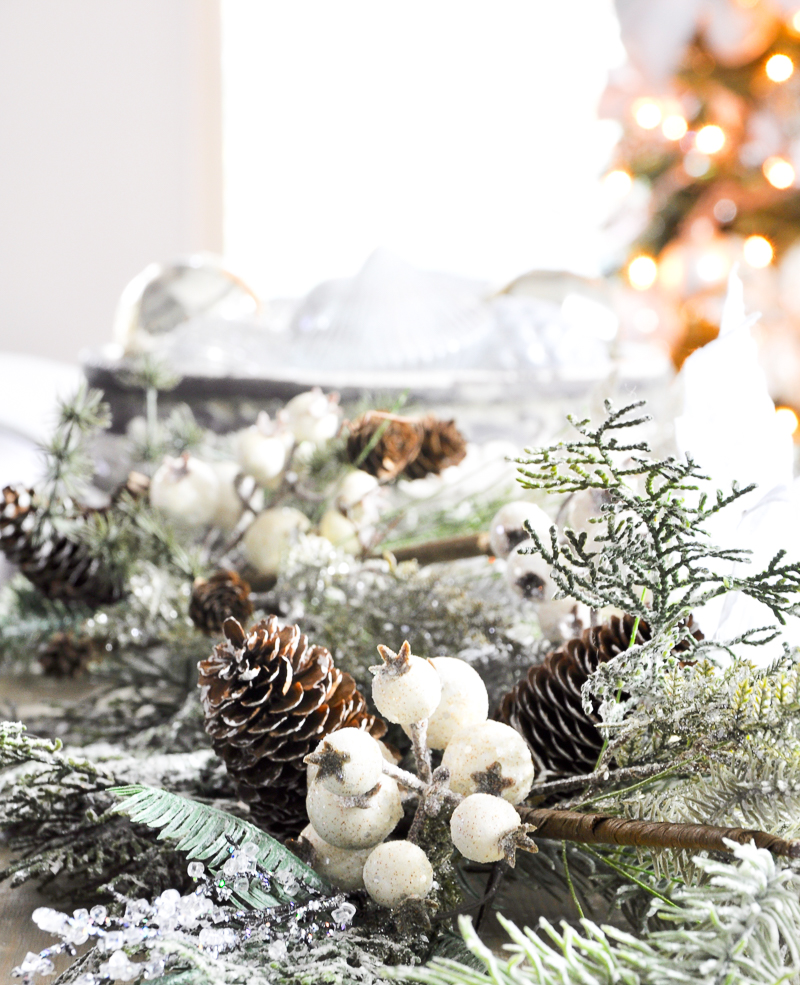 Also, I filled a bowl with a few ornaments. There are so many creative solutions right at your fingertips.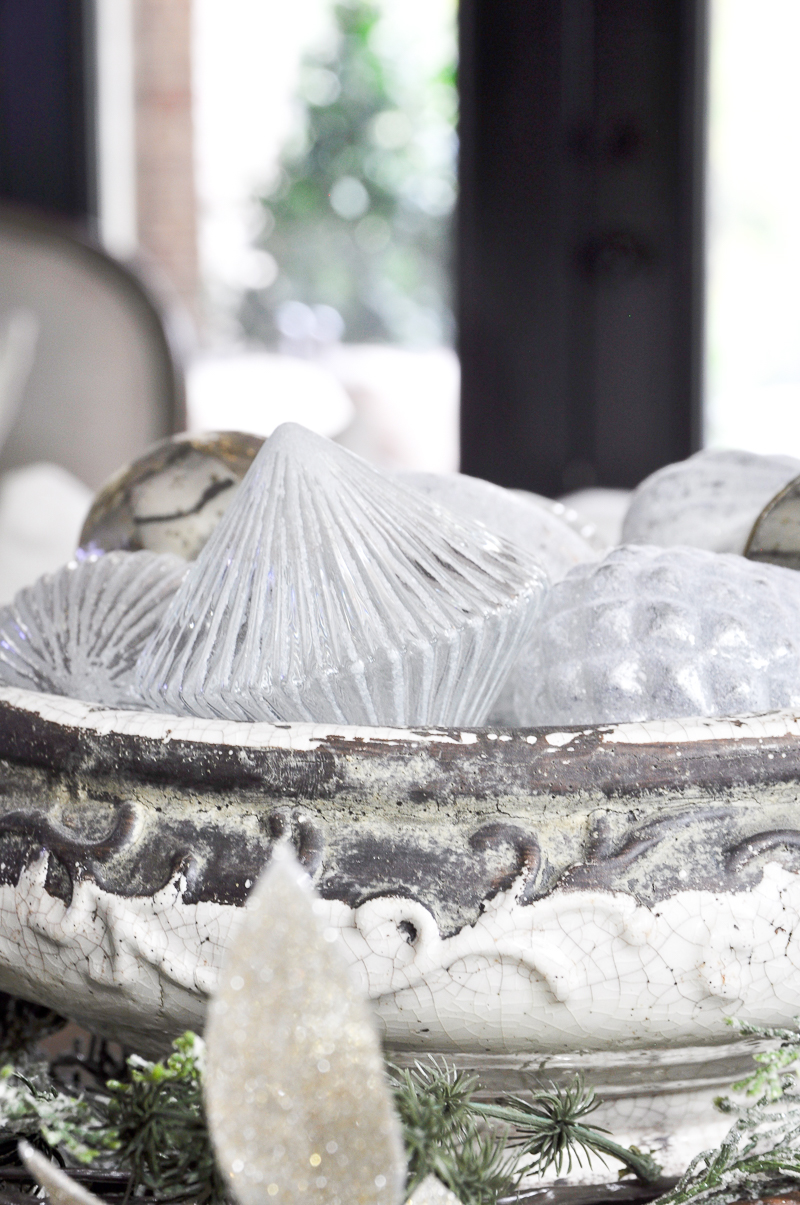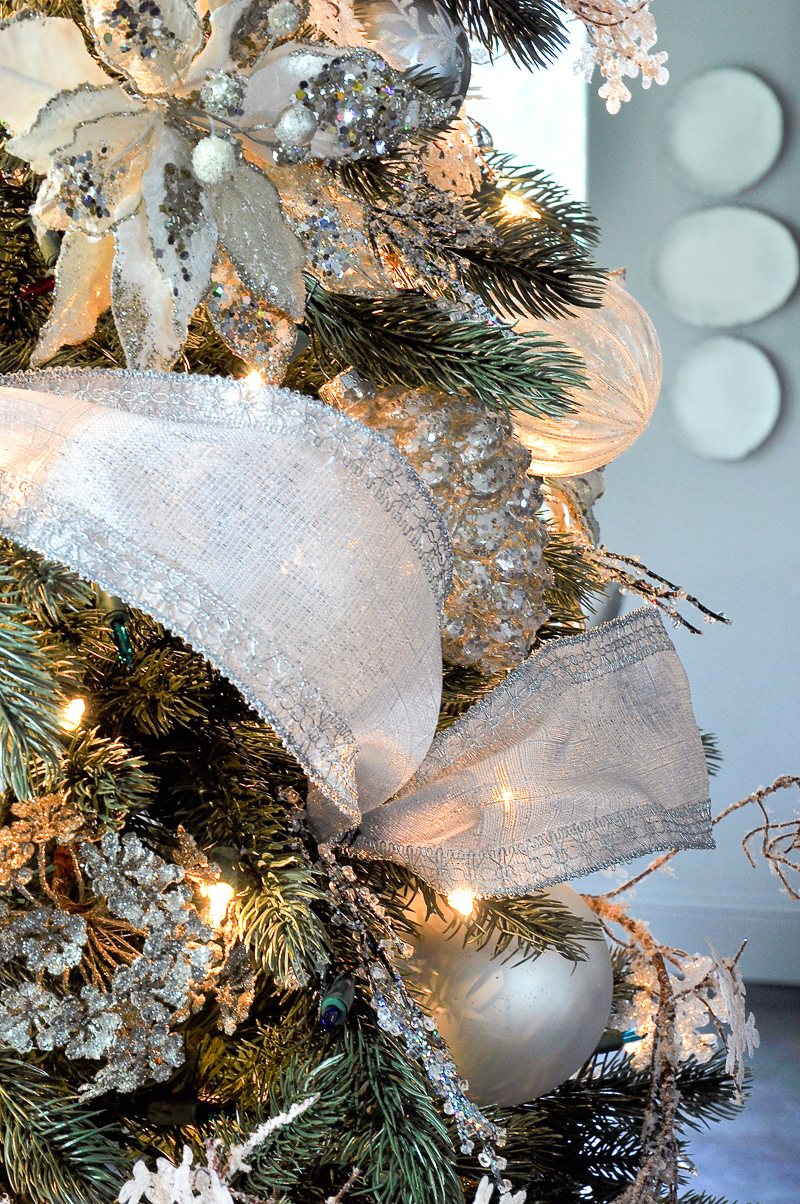 From the living room, it is so nice to have the view of the breakfast room tree in the background.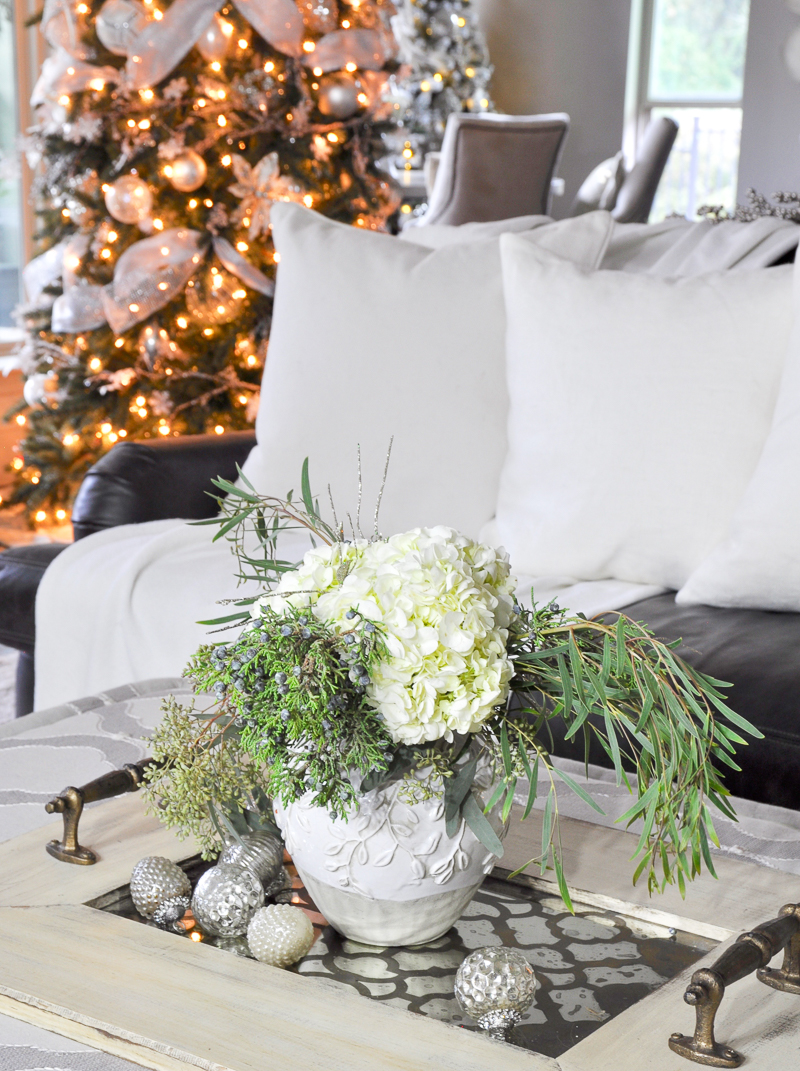 A tray holds a winter flower arrangement with a few festive ornaments at the base.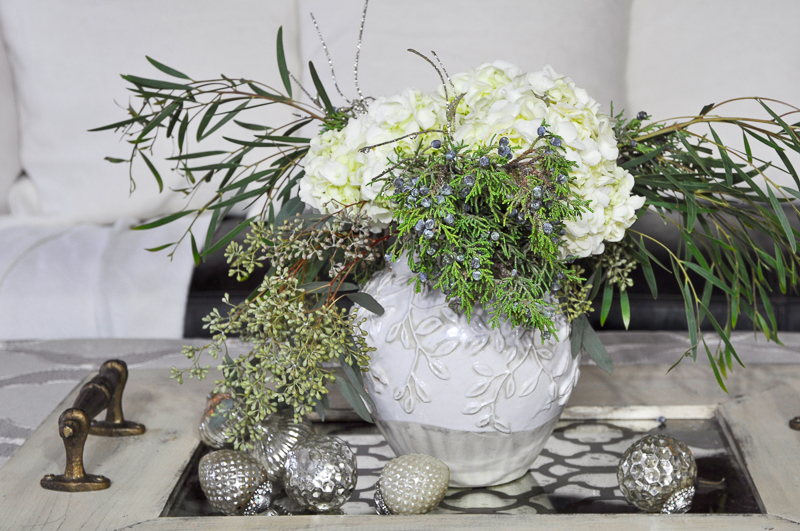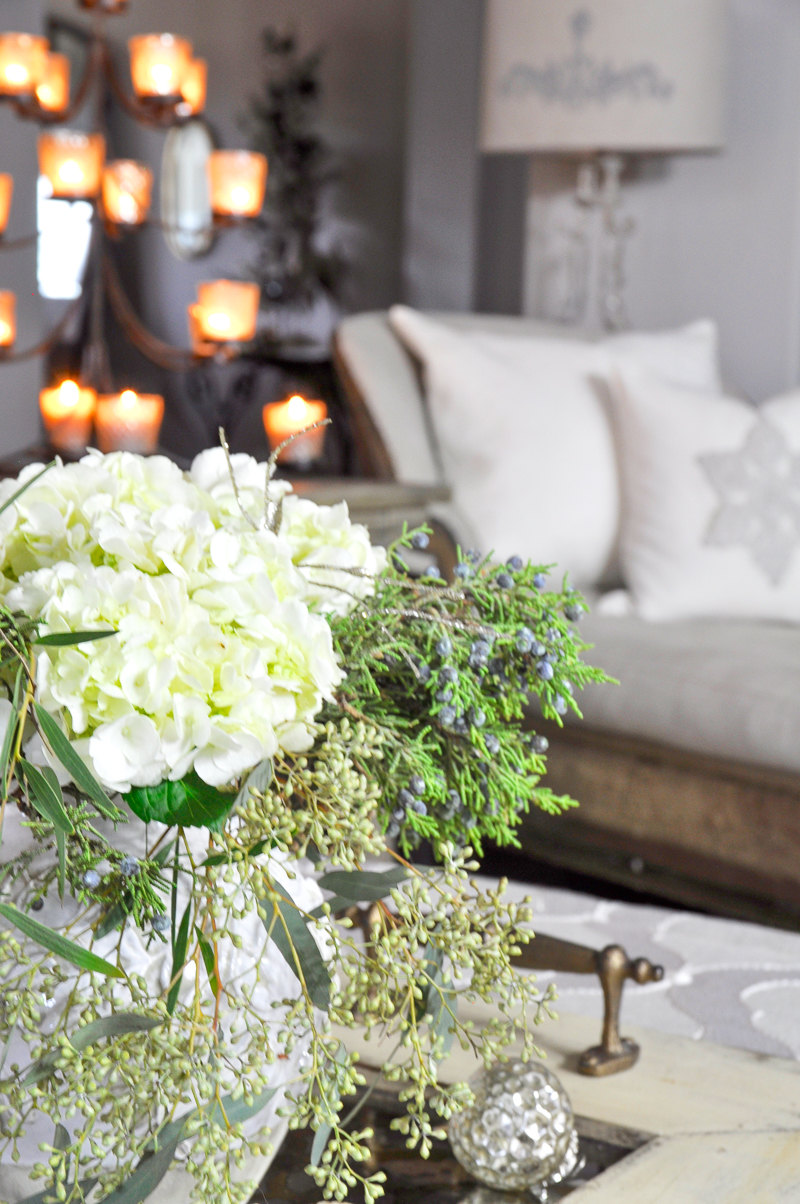 The candlelight of this votive tree adds to the ambiance created by the trees.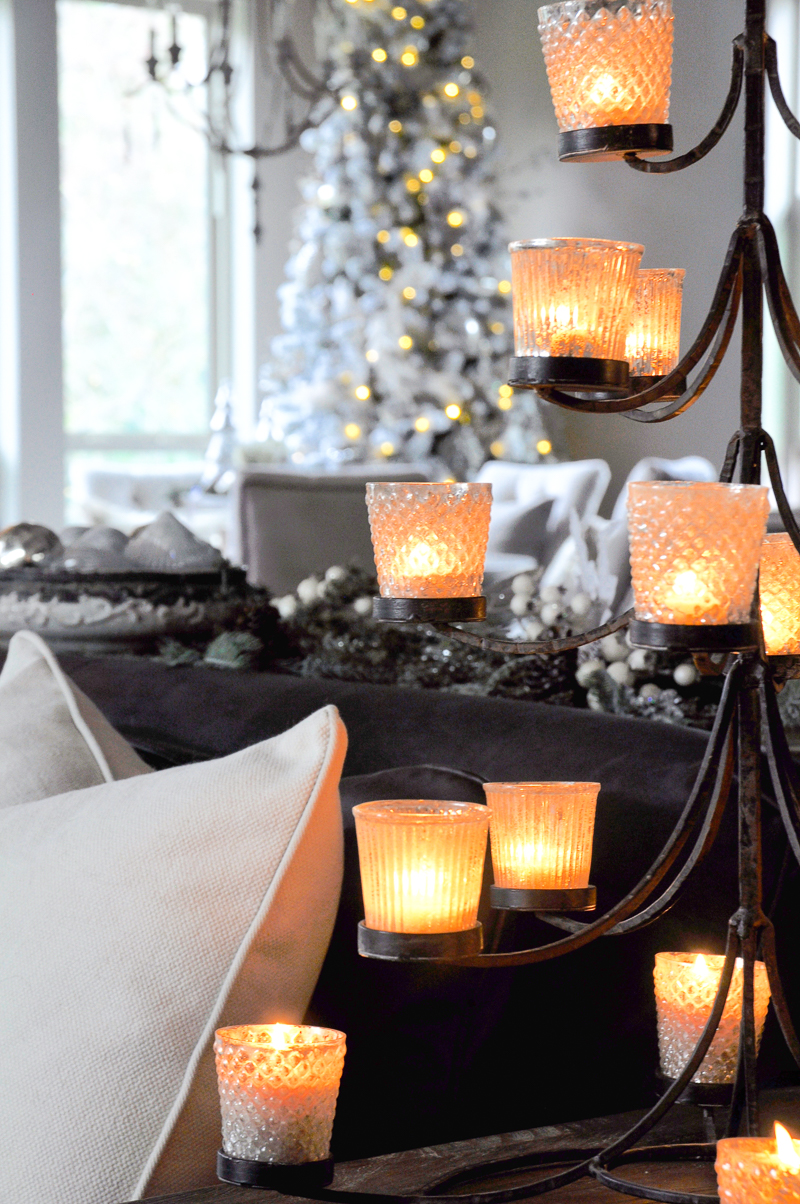 If you visited last week, you have already seen my mantle. Since then, I added a beautiful wreath to the mirror and a pair of gold vintage candlesticks. You can read more about my mantle here.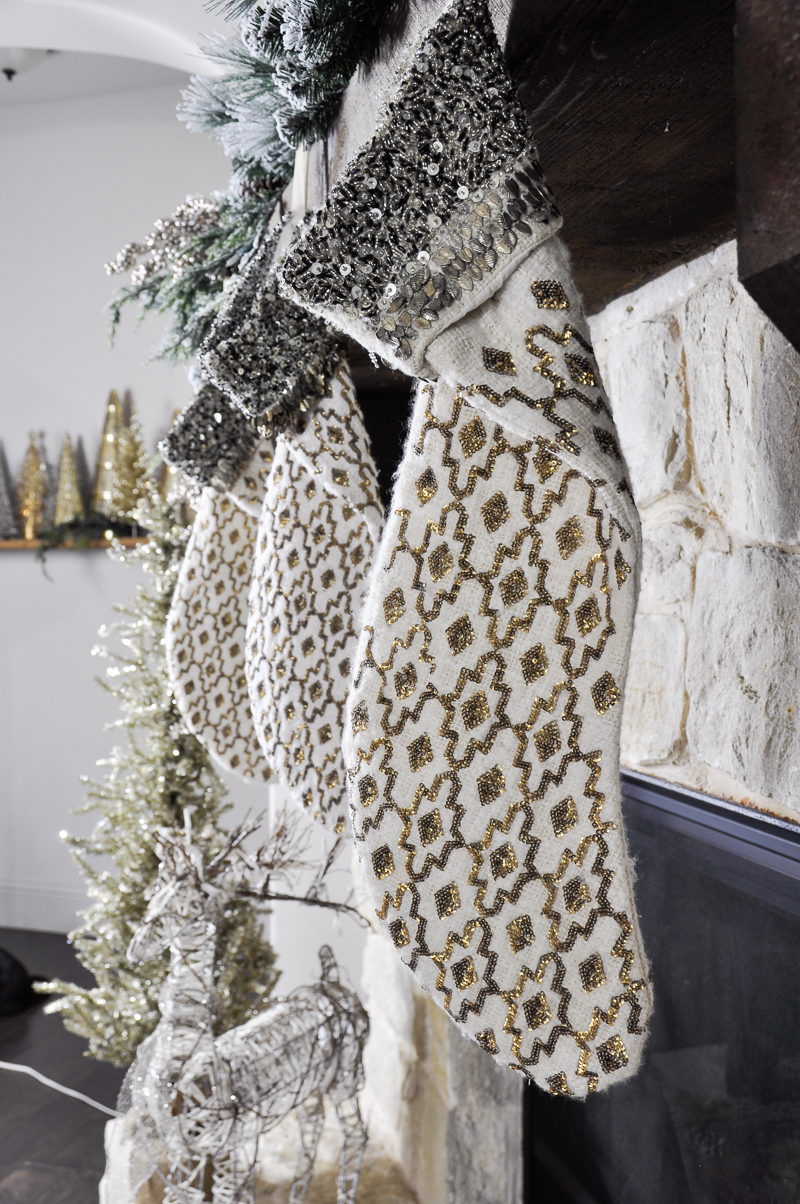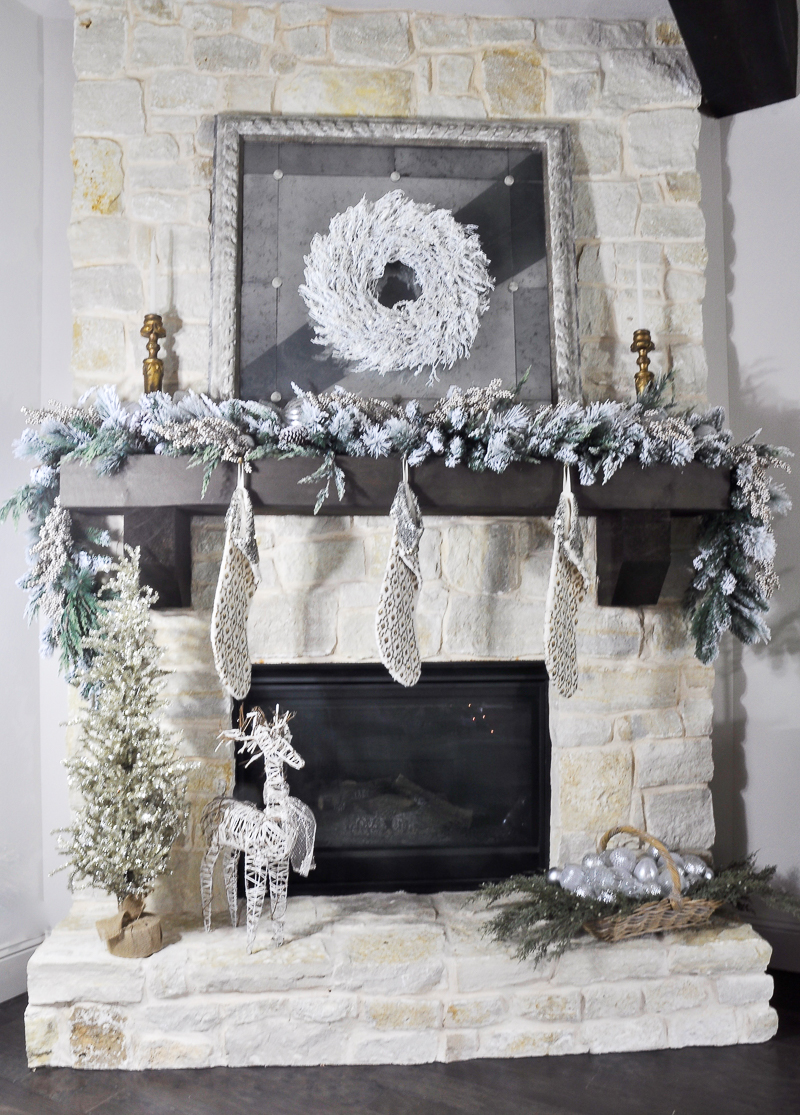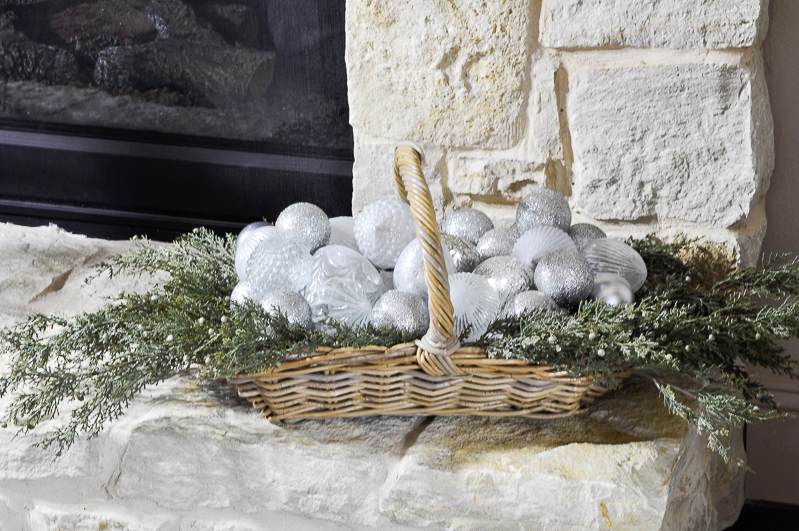 GET the LOOK – Living Room

And lastly, a quick look into my bedroom. Full tour here.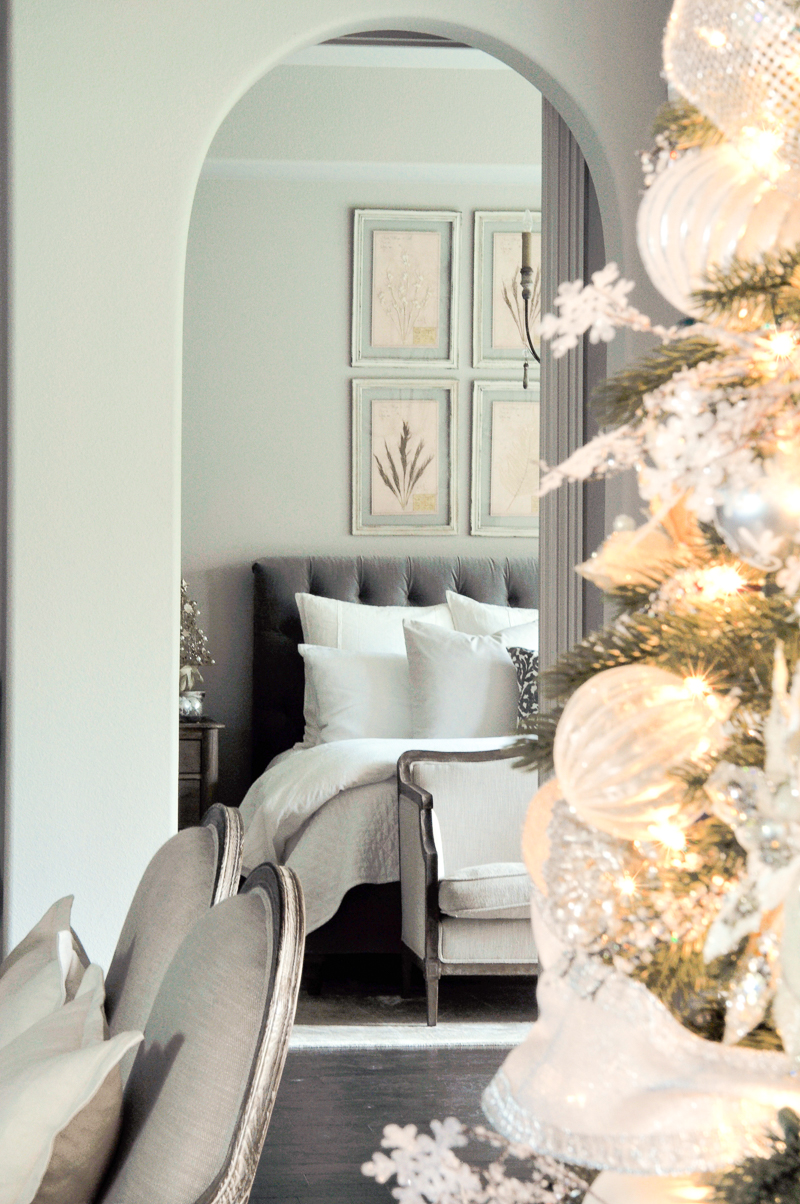 In case you missed it, I shared my new bedroom tree here.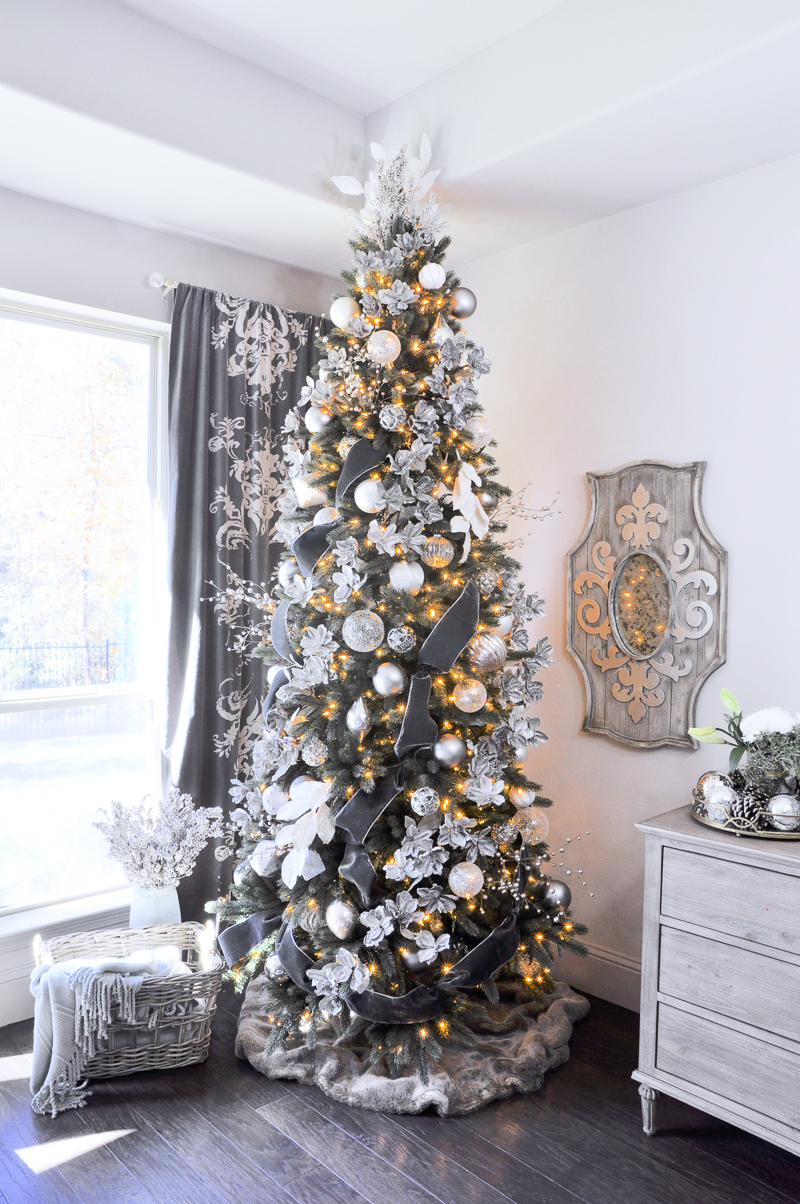 GET the LOOK – Bedroom

I certainly hope you enjoyed the tour and got some ideas and inspiration for your own home. I have been humbled to be included with such a talented group of bloggers. A special thank you to our host, Kelley from Kelley Nan. She worked tirelessly to put this holiday tour together. As always, I thank you for visiting! Next stop, Randi Garrett Design. Be sure and check out her amazing holiday home tour!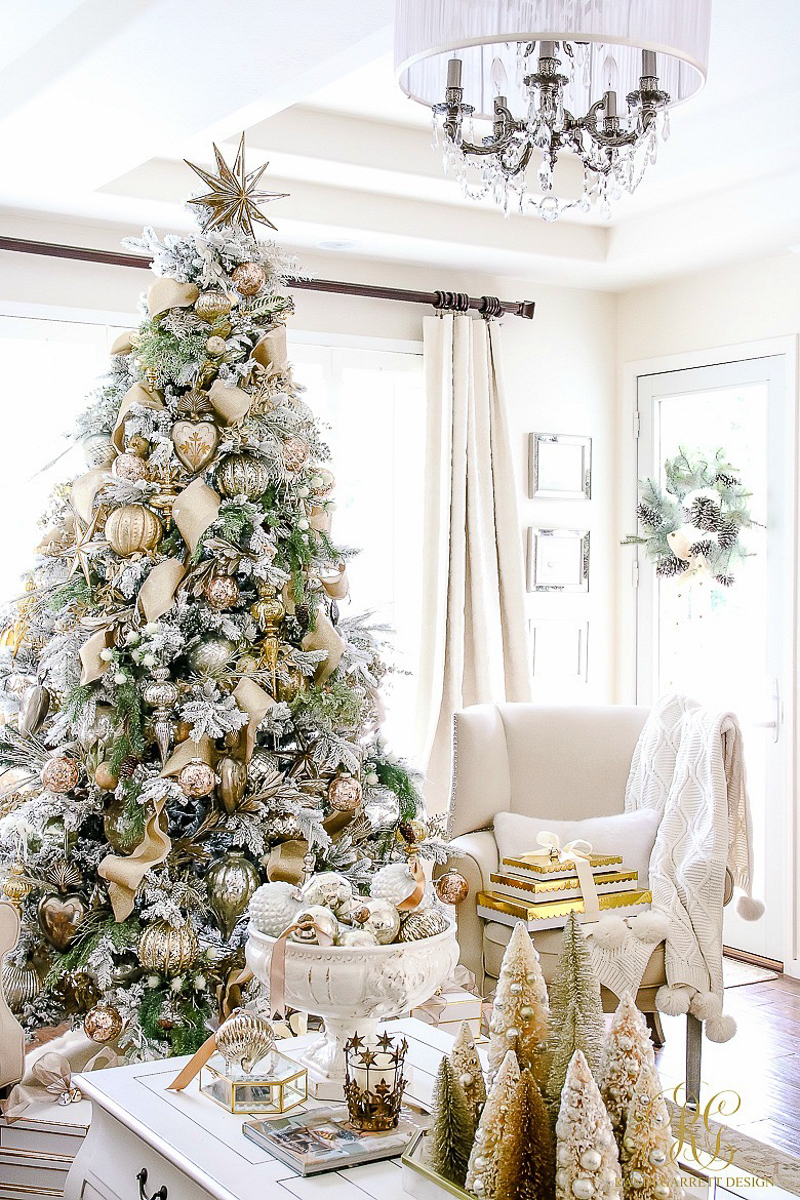 Here, you can find a full list of the bloggers on our tour.

Randi Garrett Design 
Haneen's Haven  
Driven by Decor 
CitrineLiving 
Sunny Side Up