Welcome to my Summer Home Tour! I know it has been a difficult year for all of us, so I hope to provide a distraction for you.
I love decorating for summer. This year, after making major efforts to purge and organize, I wanted to keep it simple. I think I mostly achieved my goal.
I added bright whites and pretty pops of color to create a fresh look for the season. White works in all seasons, but with bright colors, it is especially summery, which I love.
Let's take a look at how I carried out a summer theme throughout my home!
*This post contains affiliate links. Read our full disclosure here. 
Summer Entryway
I always want my entryway to set the tone for the rest of my home. I encourage you to do the same in your own home.
My blush bench is a versatile piece that I have used in multiple places. For my summer home, I placed it in my entryway, just across from my dining room which also has blush furniture.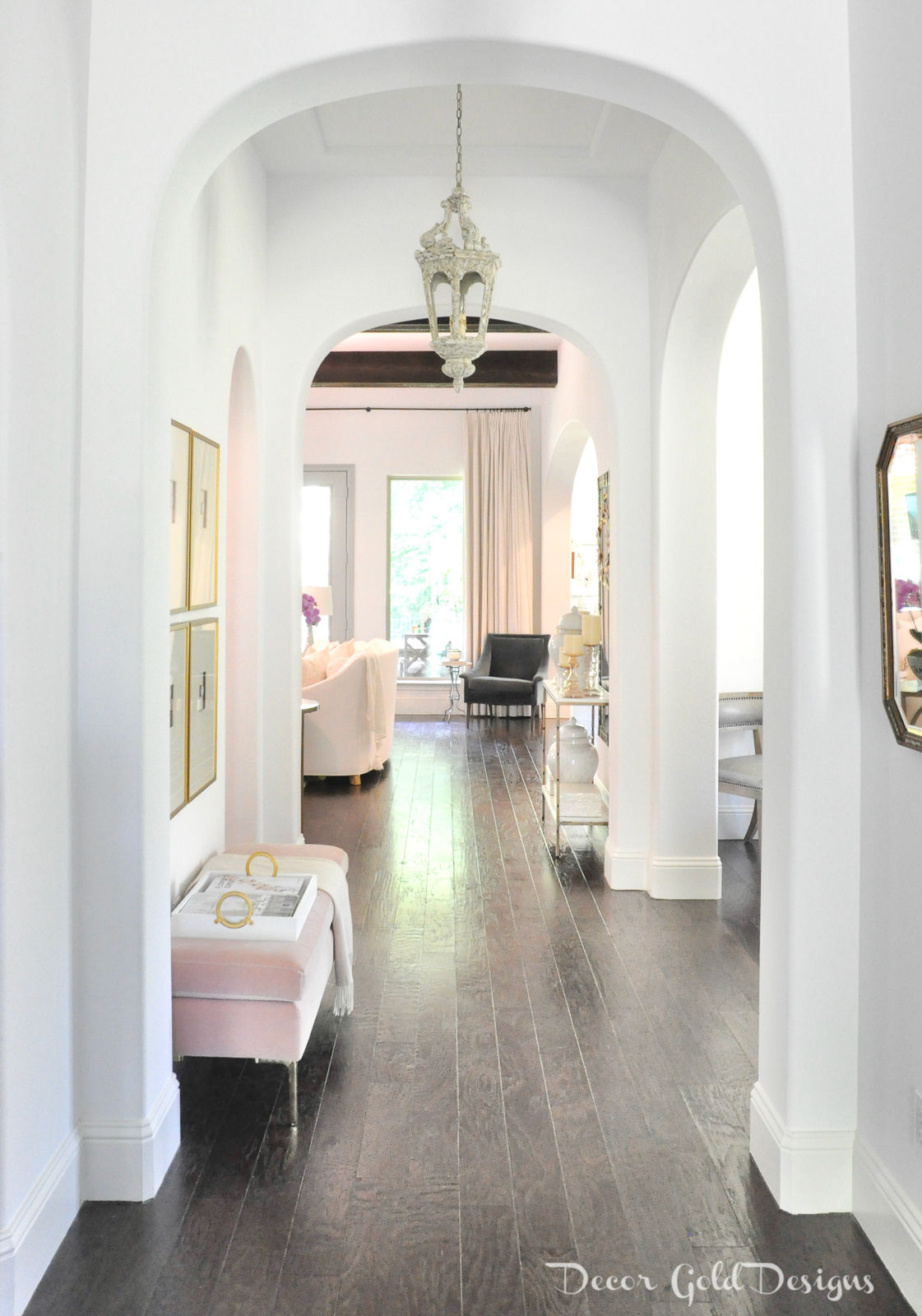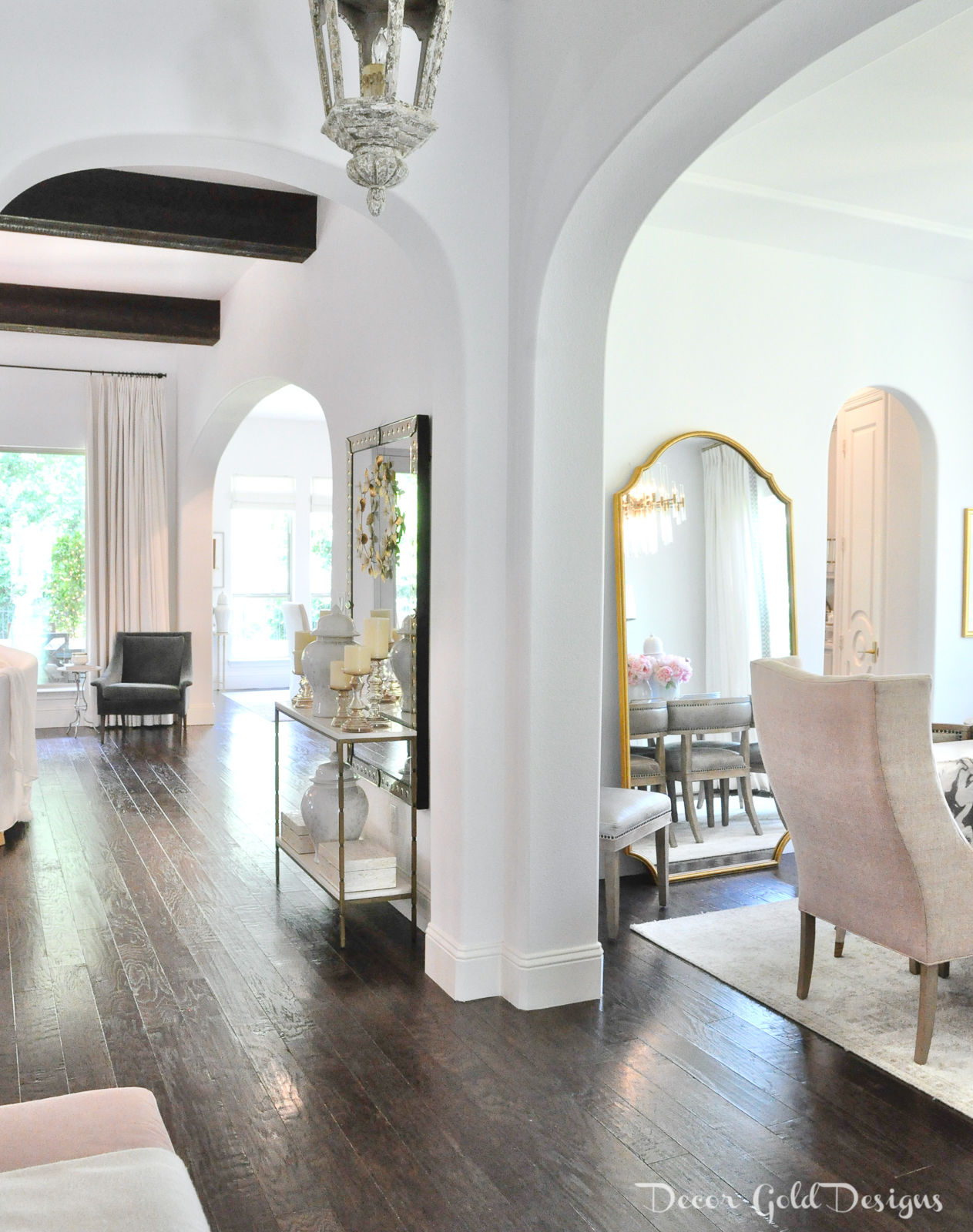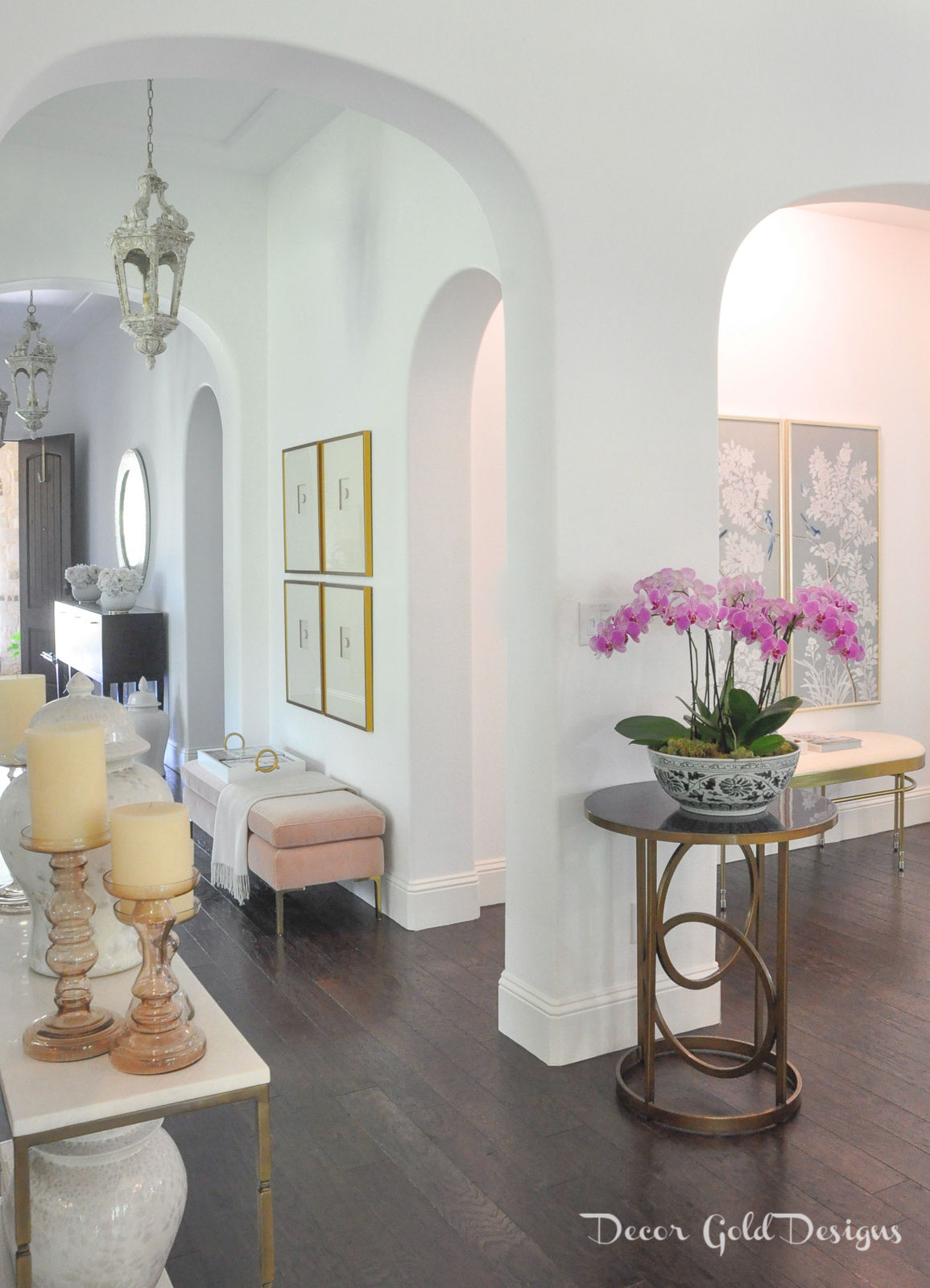 Get the Look


Summer Living Room
My summer home living room is primarily white, actually shades of white. Pops of pink from pale blush pillows to mixed shades of pink peonies brighten the room.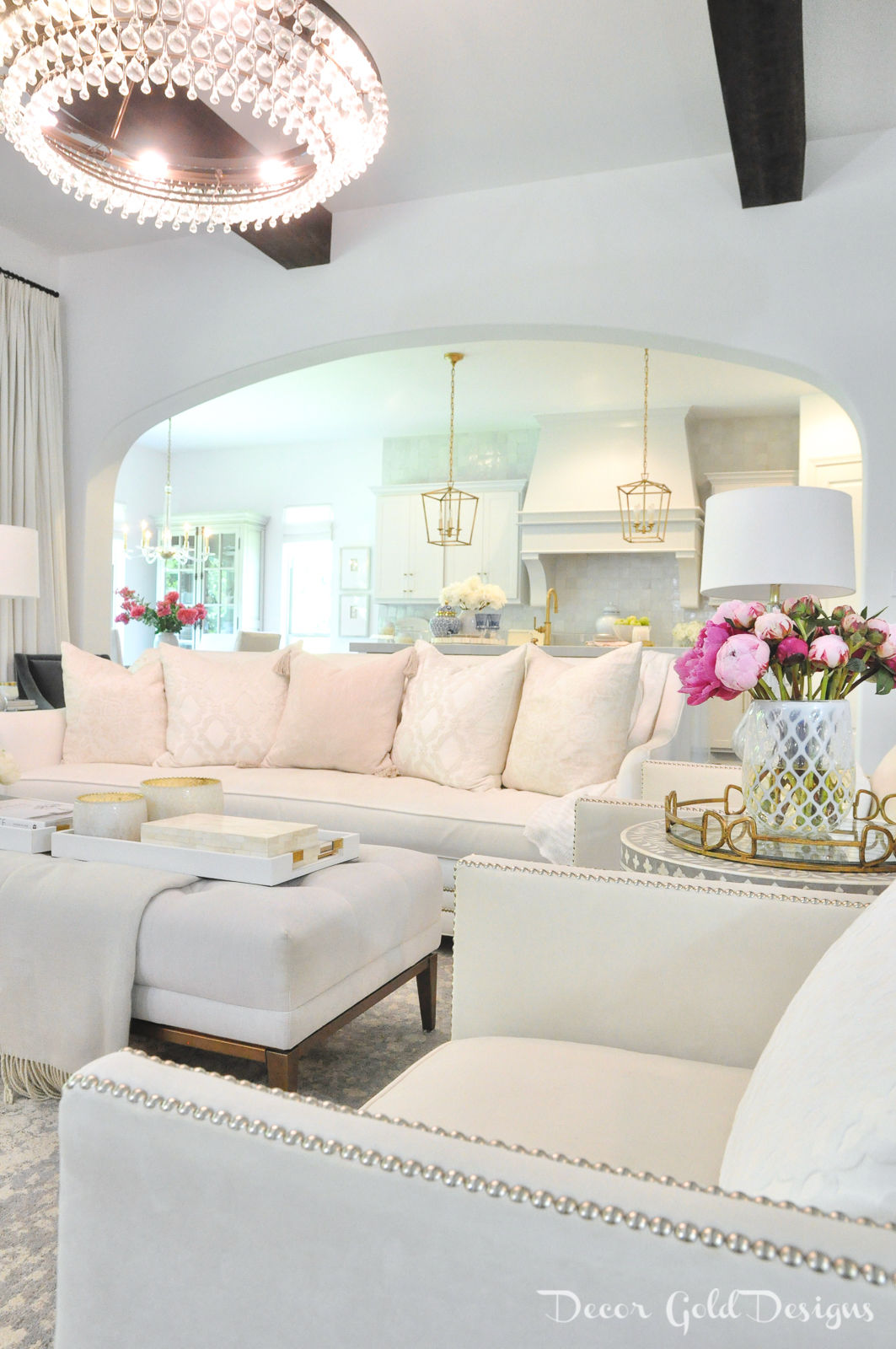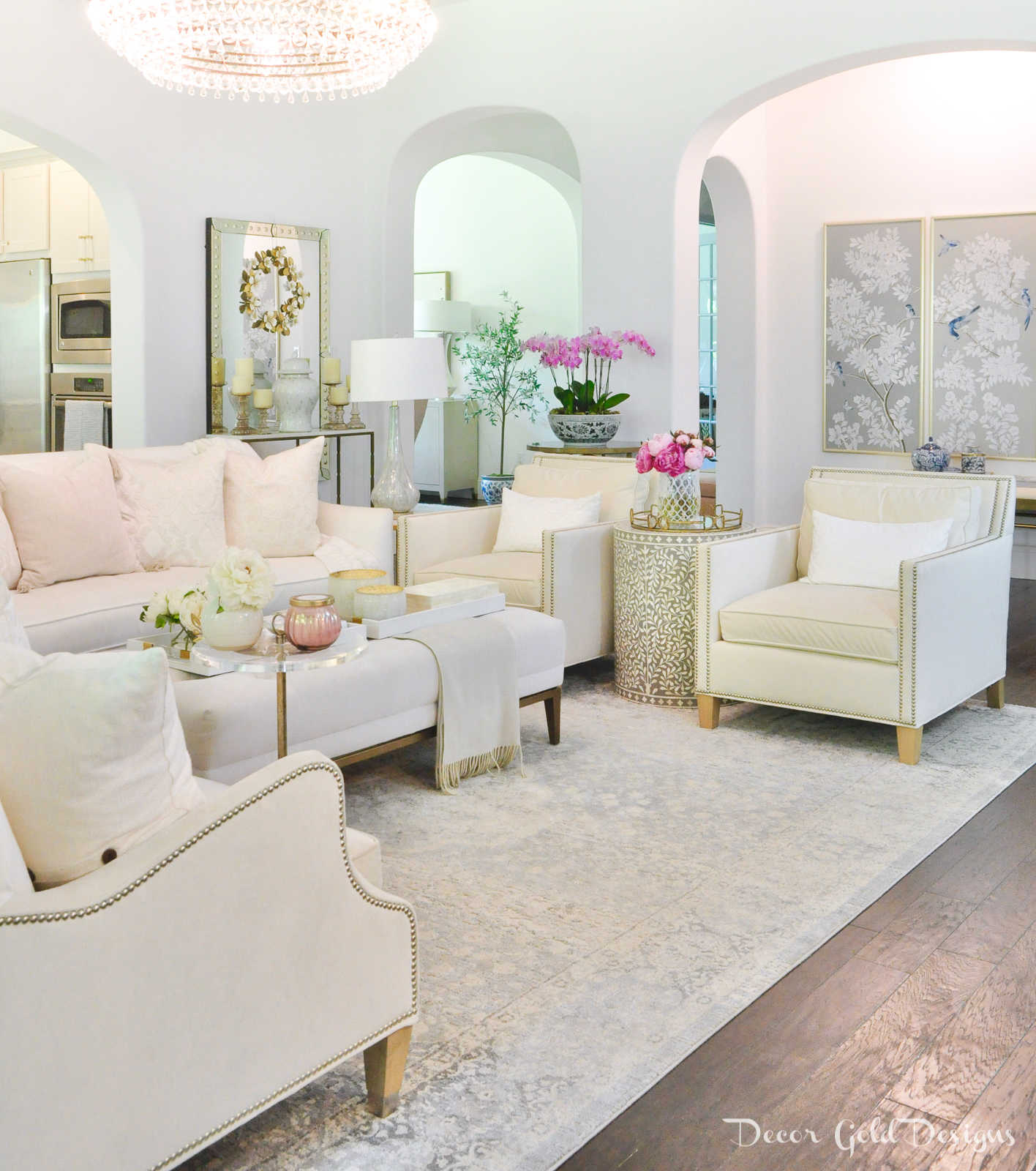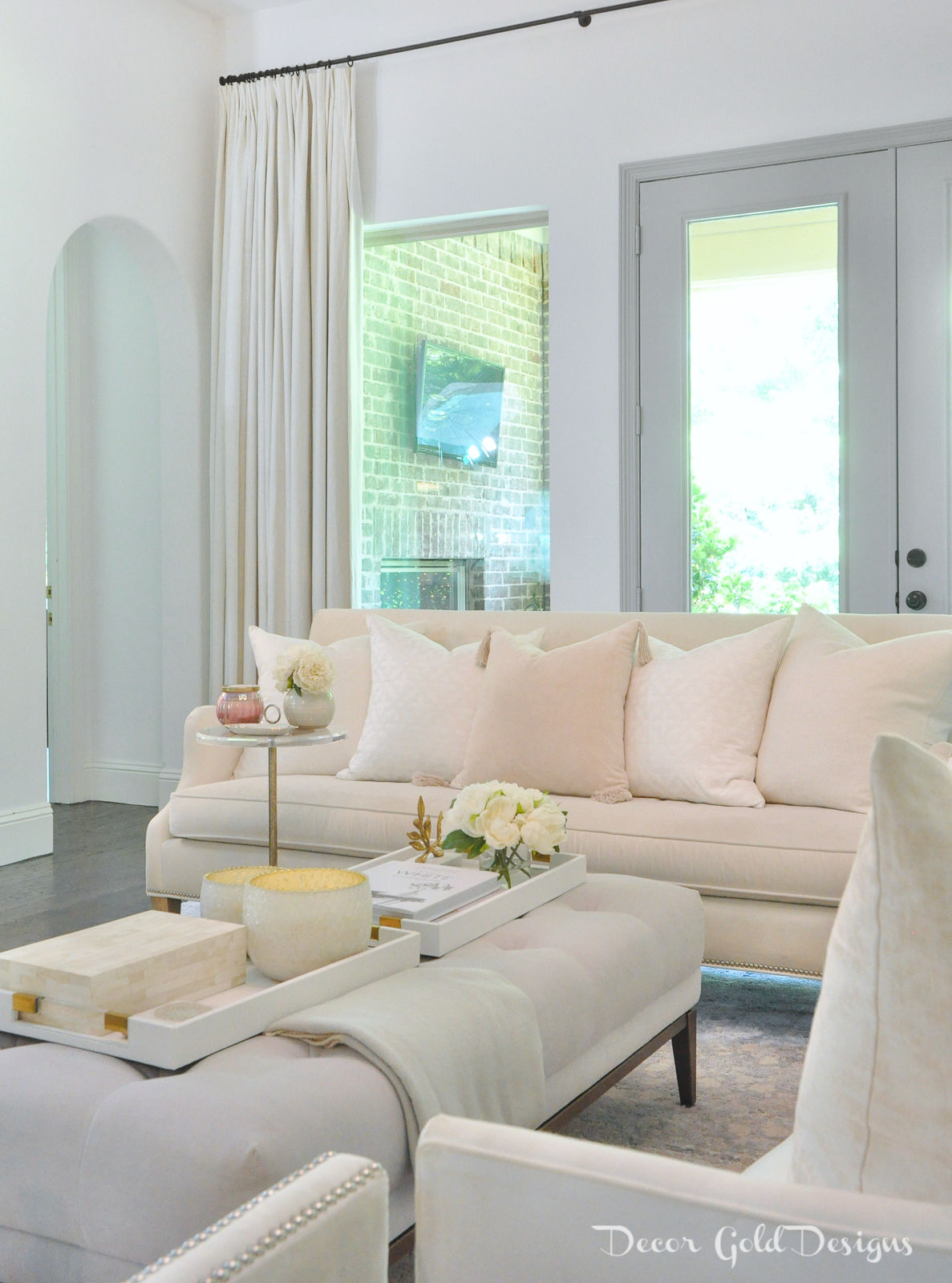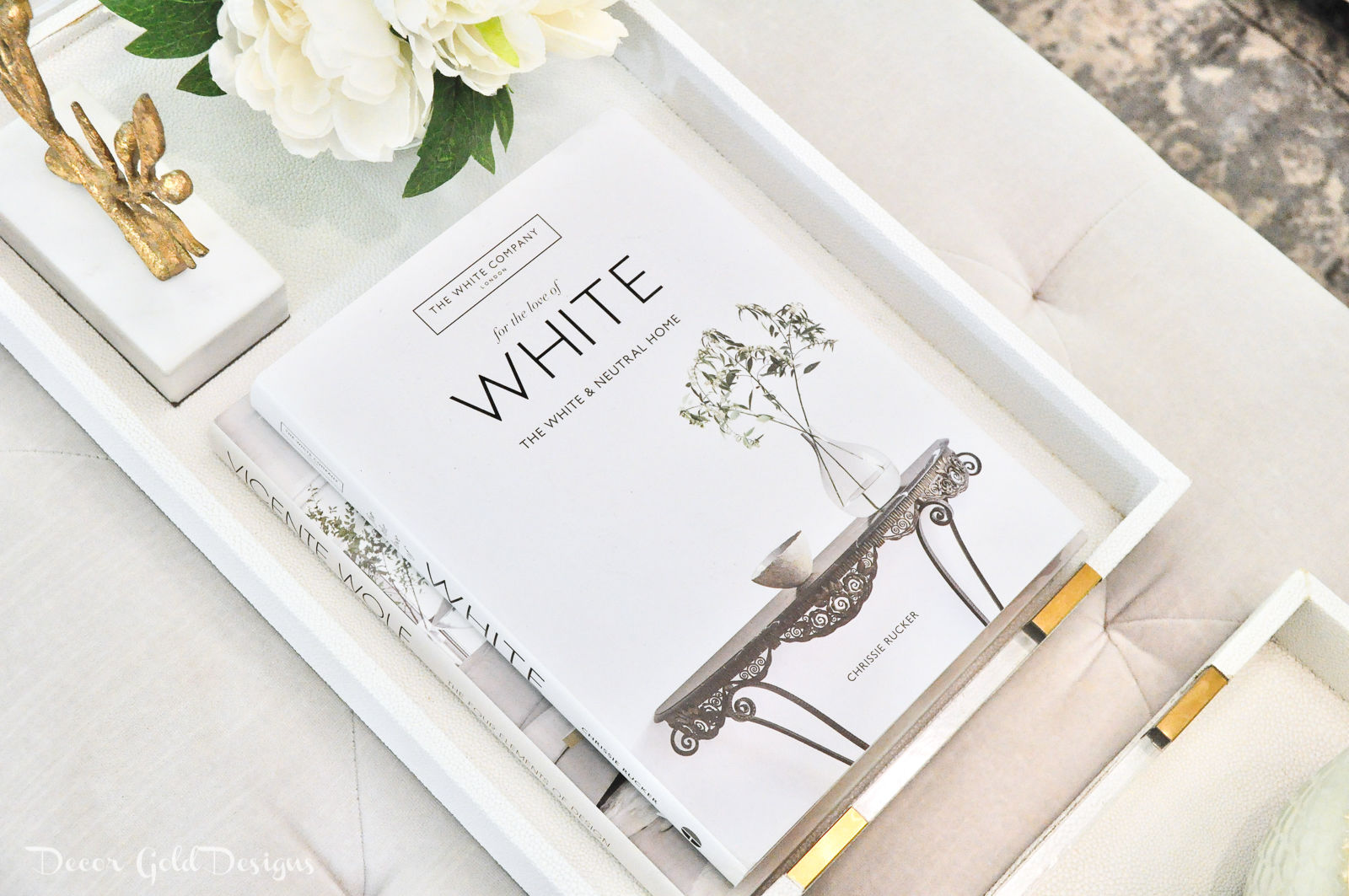 This pink candle is the prettiest color. I love the size and I especially love the price!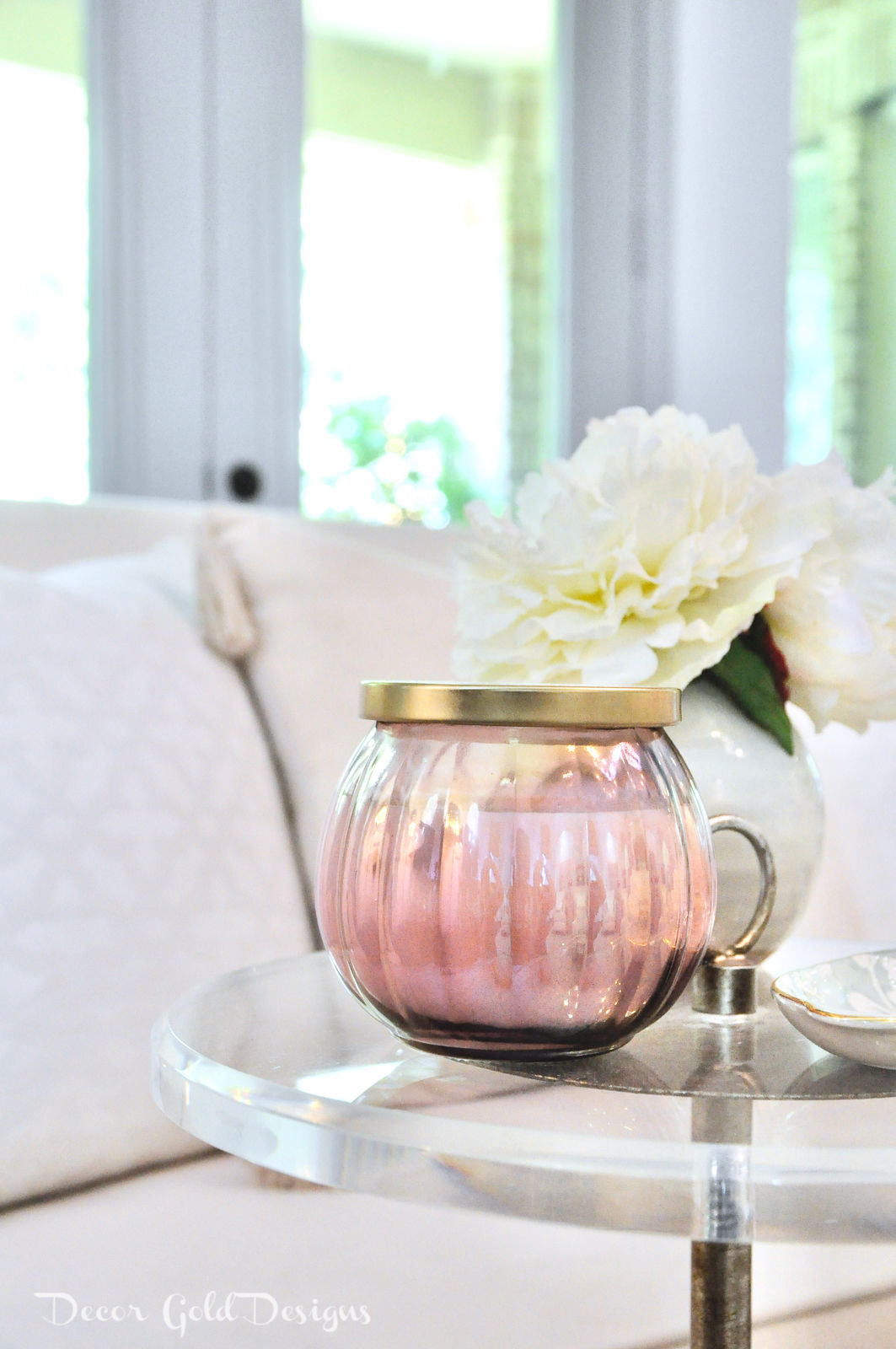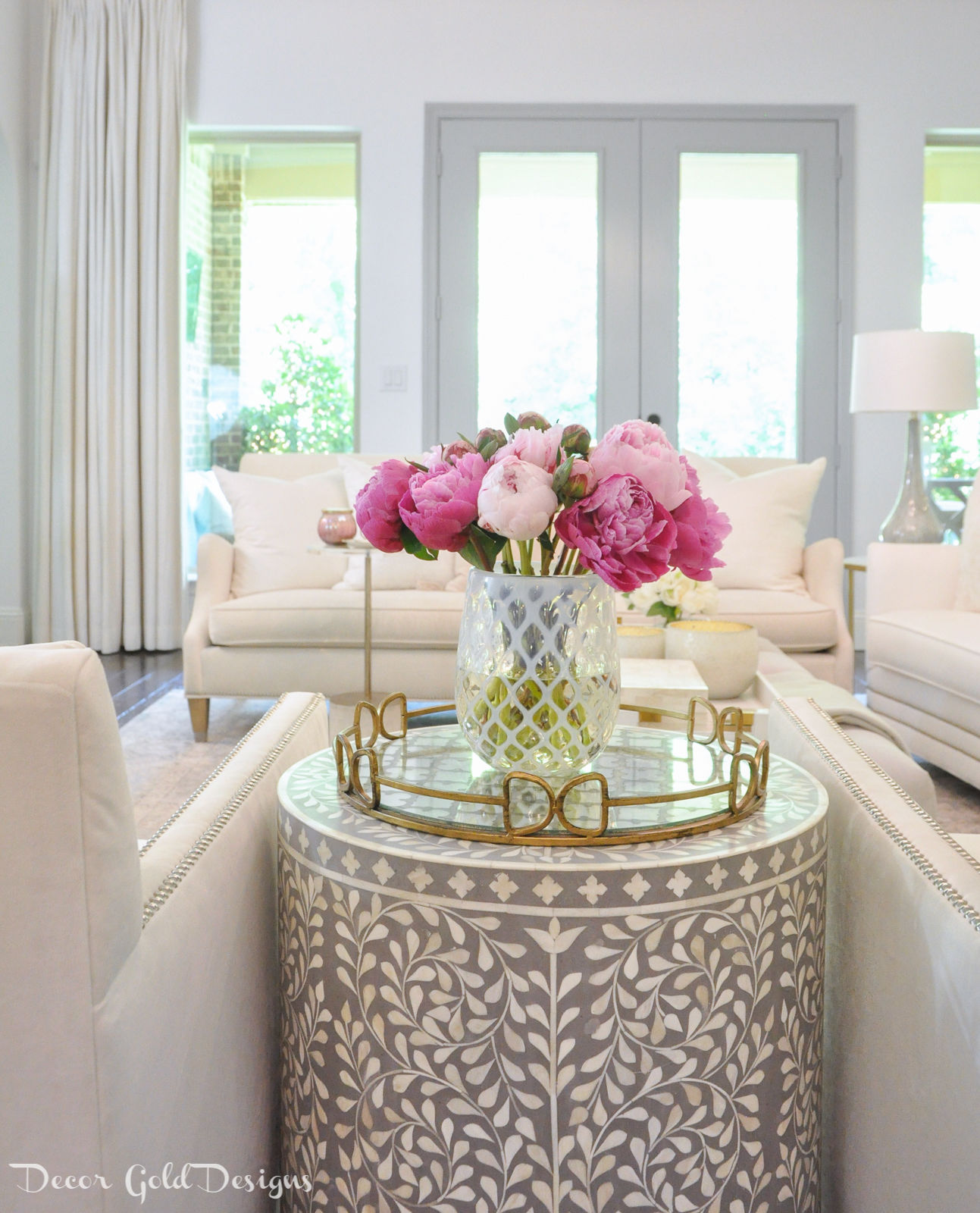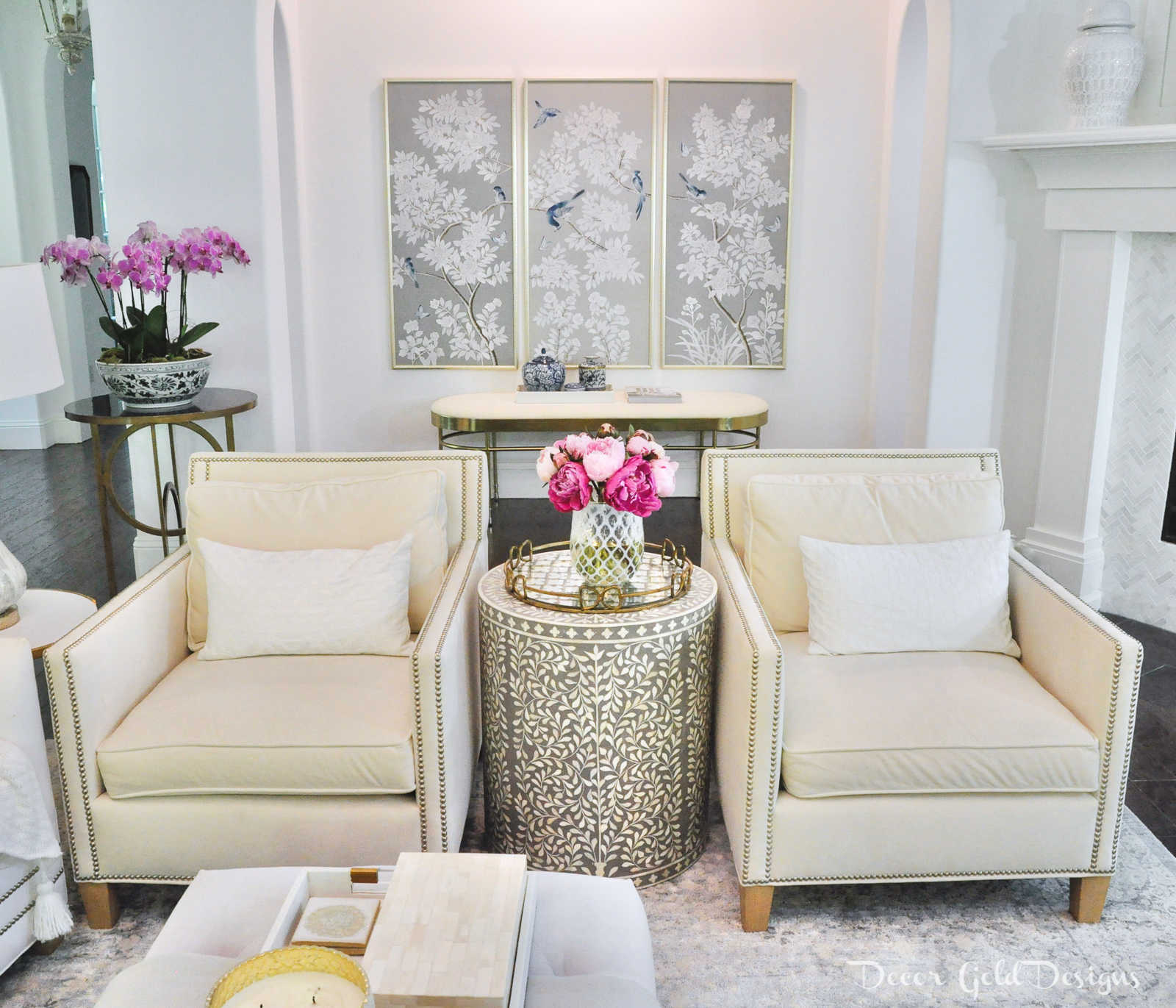 Get the Look



Summer Kitchen
Layers of white and bright blue gave my kitchen a fresh summer look. Ginger jars are a great way to add blue to a space.
White peonies, hydrangeas, and fresh fruit are perfect for summer as well. Try to always include flowers and fruit in your kitchen.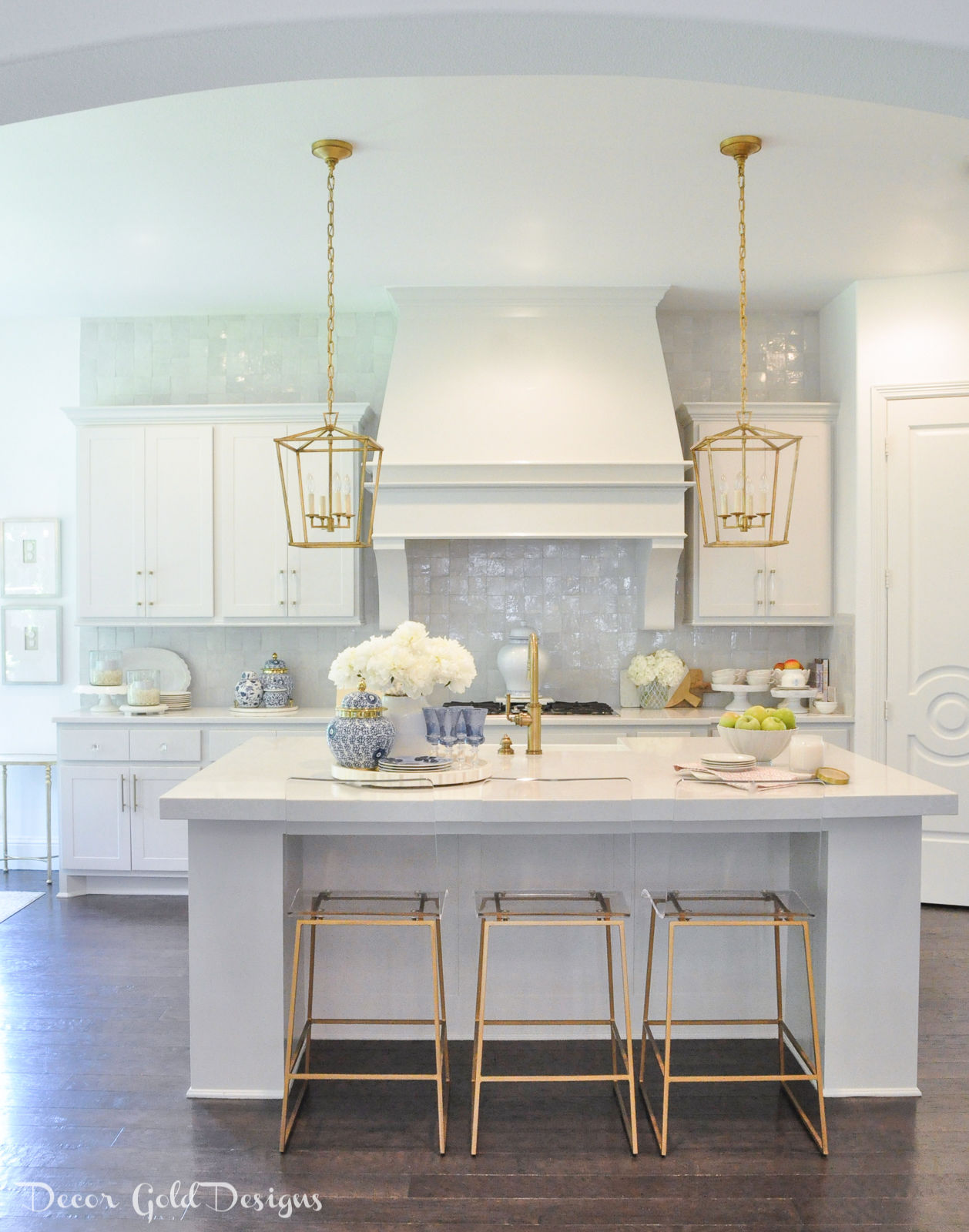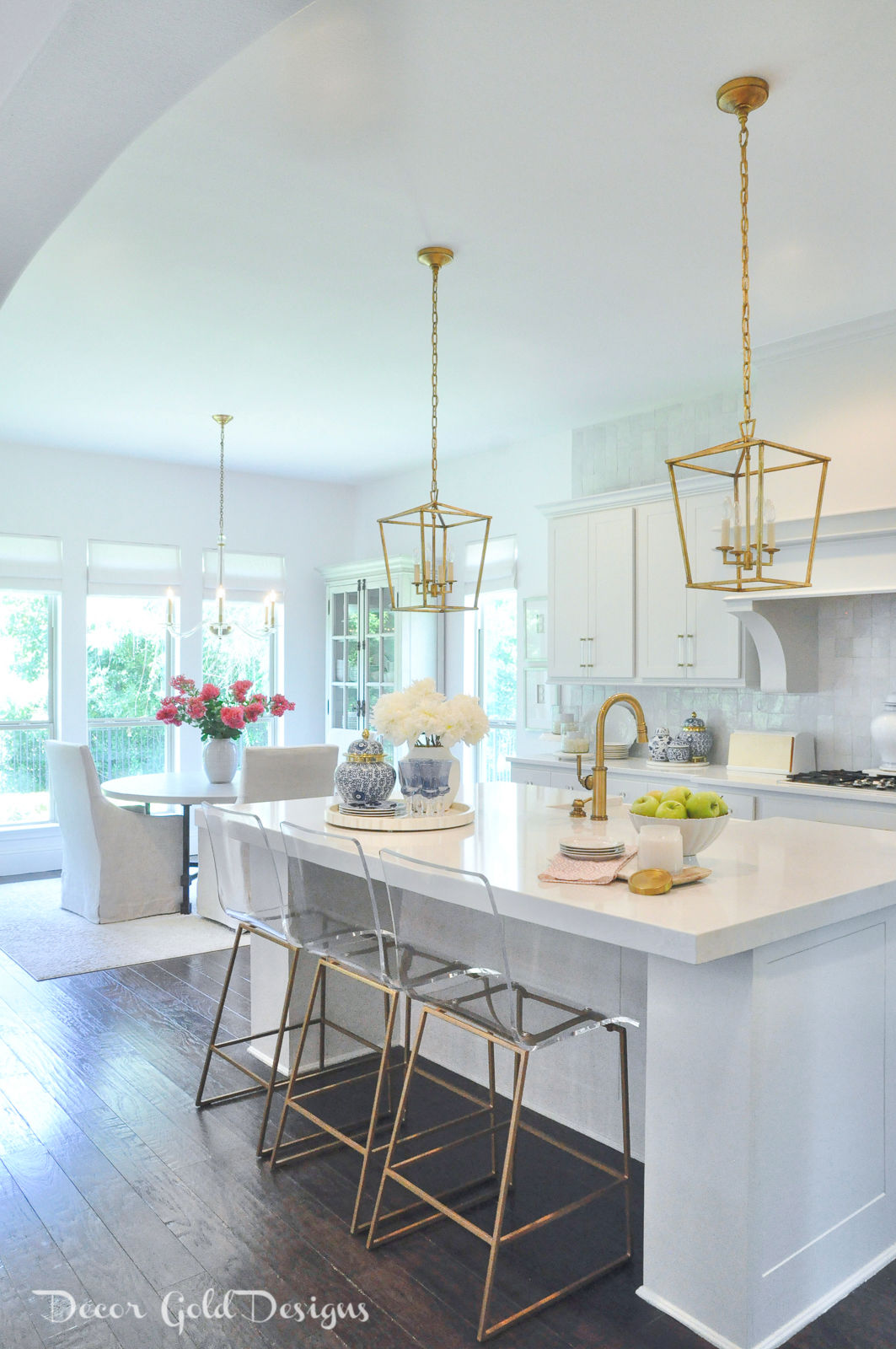 My pretty kitchen runner, with its blush and blue shades, ties the living room and kitchen together.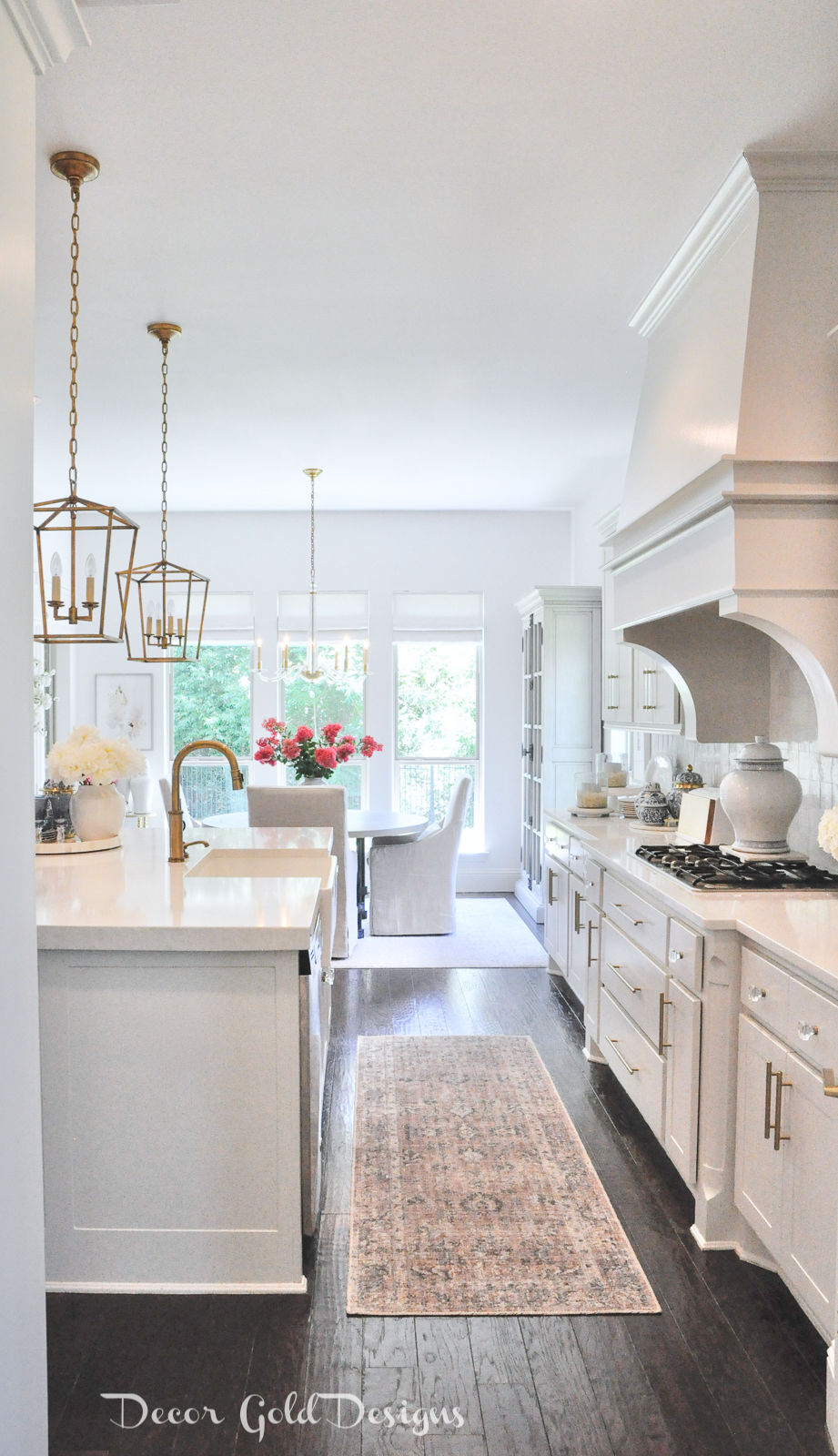 One of my favorite things to do is kitchen counter styling. I always love to use round trays to gather decorative items. A tray is a great accessory, especially for your kitchen.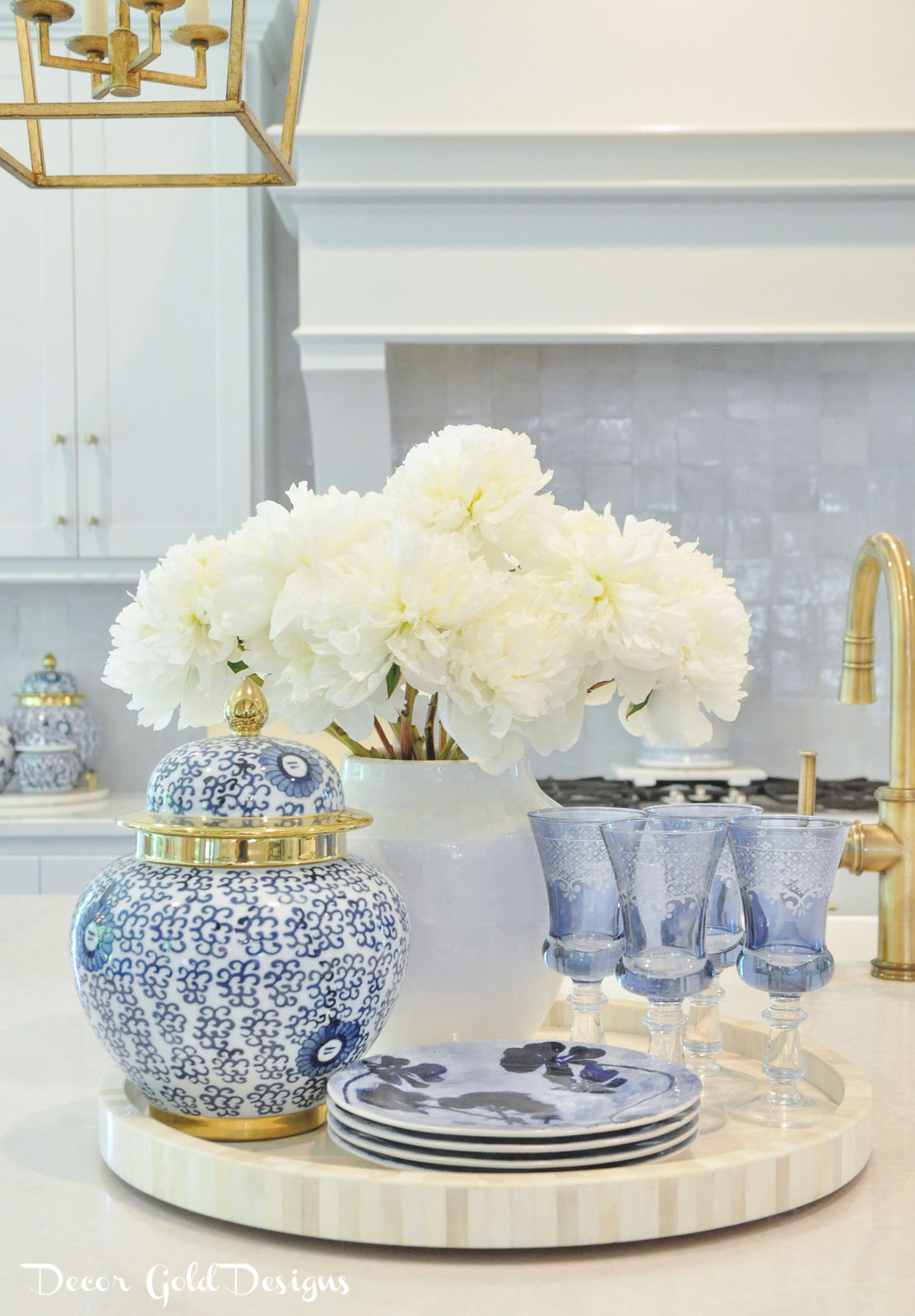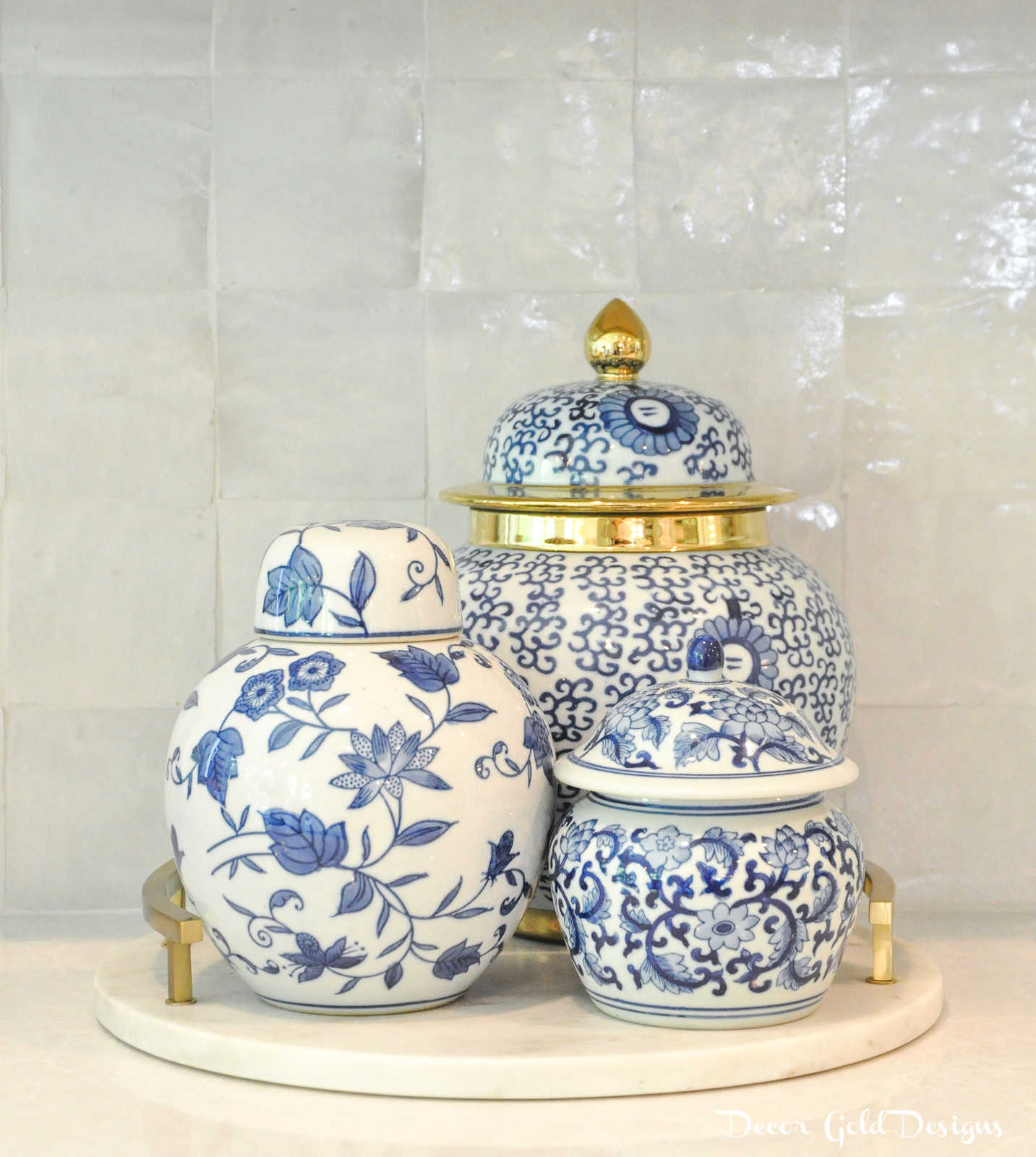 Get the Look



Summer Breakfast Nook
Our breakfast nook is looking a little different these days. We sold our set of six chairs and are using three that were previously in our dining room. Even with this space in transition, I wanted to give it a pop of summer color with crepe myrtle branches in a great stoneware vase.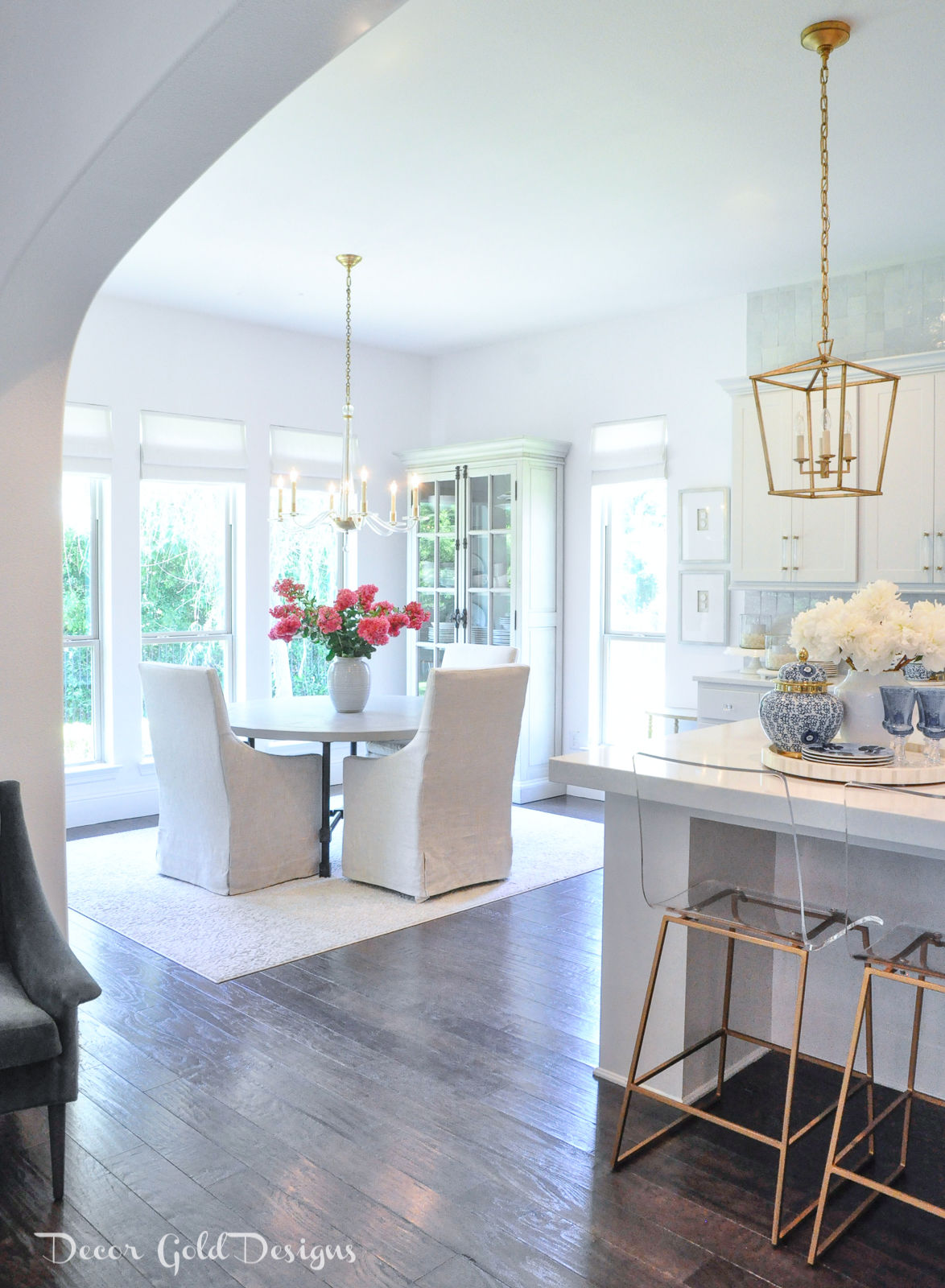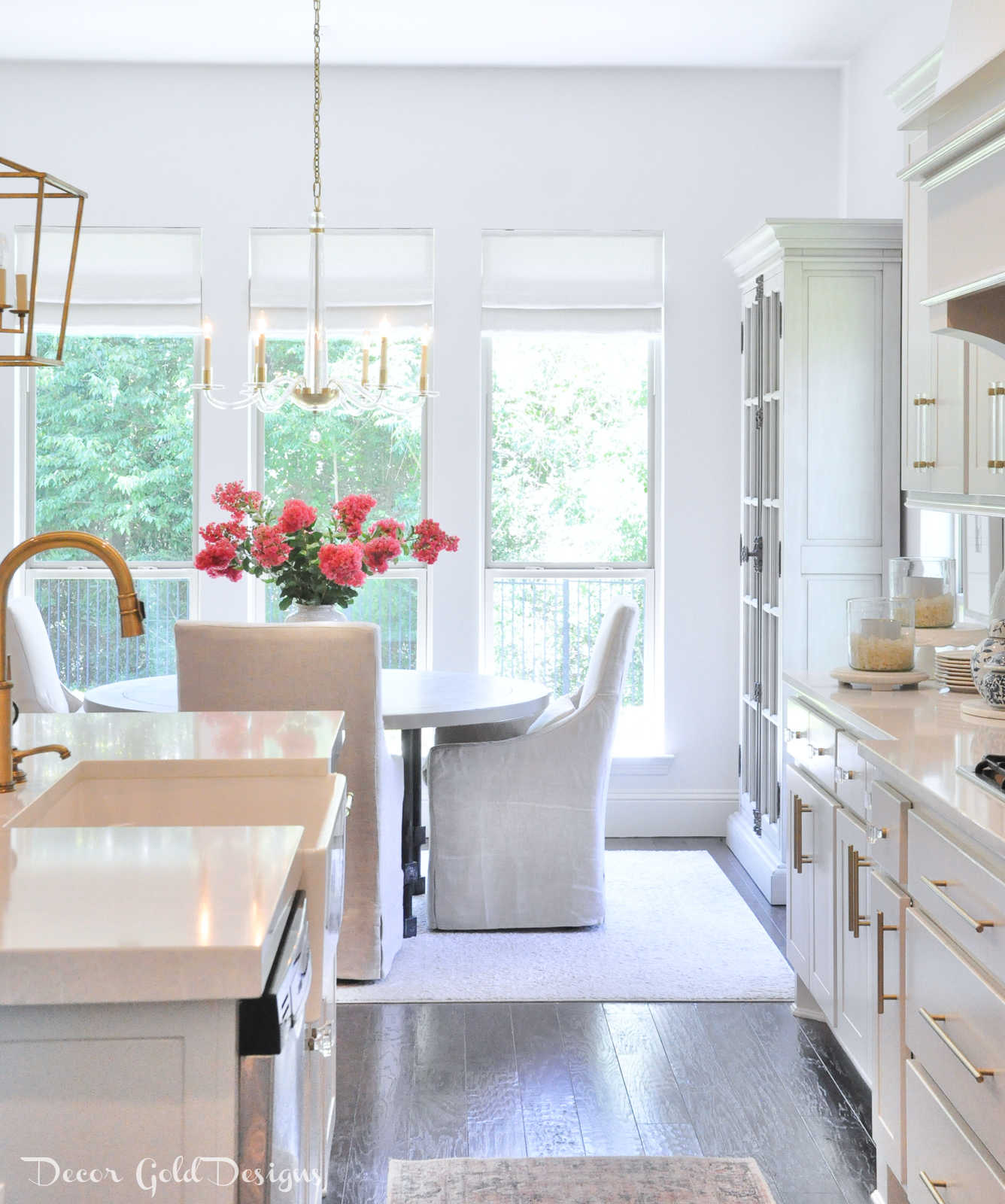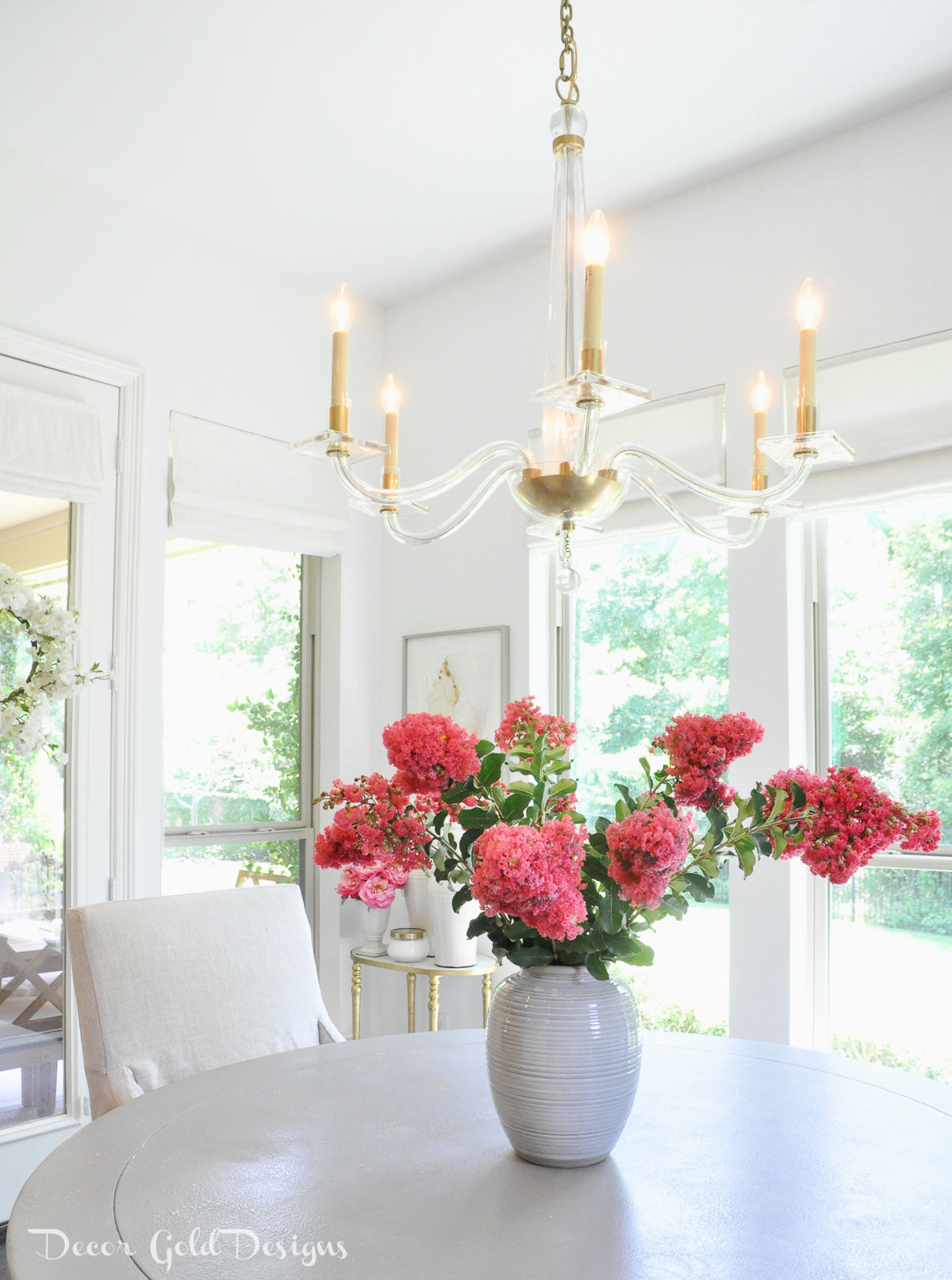 Get the Look

Summer Dining Room
Here's just a peek into my dining room. We don't use it as often in the summer. Still, though, I moved my new olive tree to the corner and filled the table with white decor and pink peonies.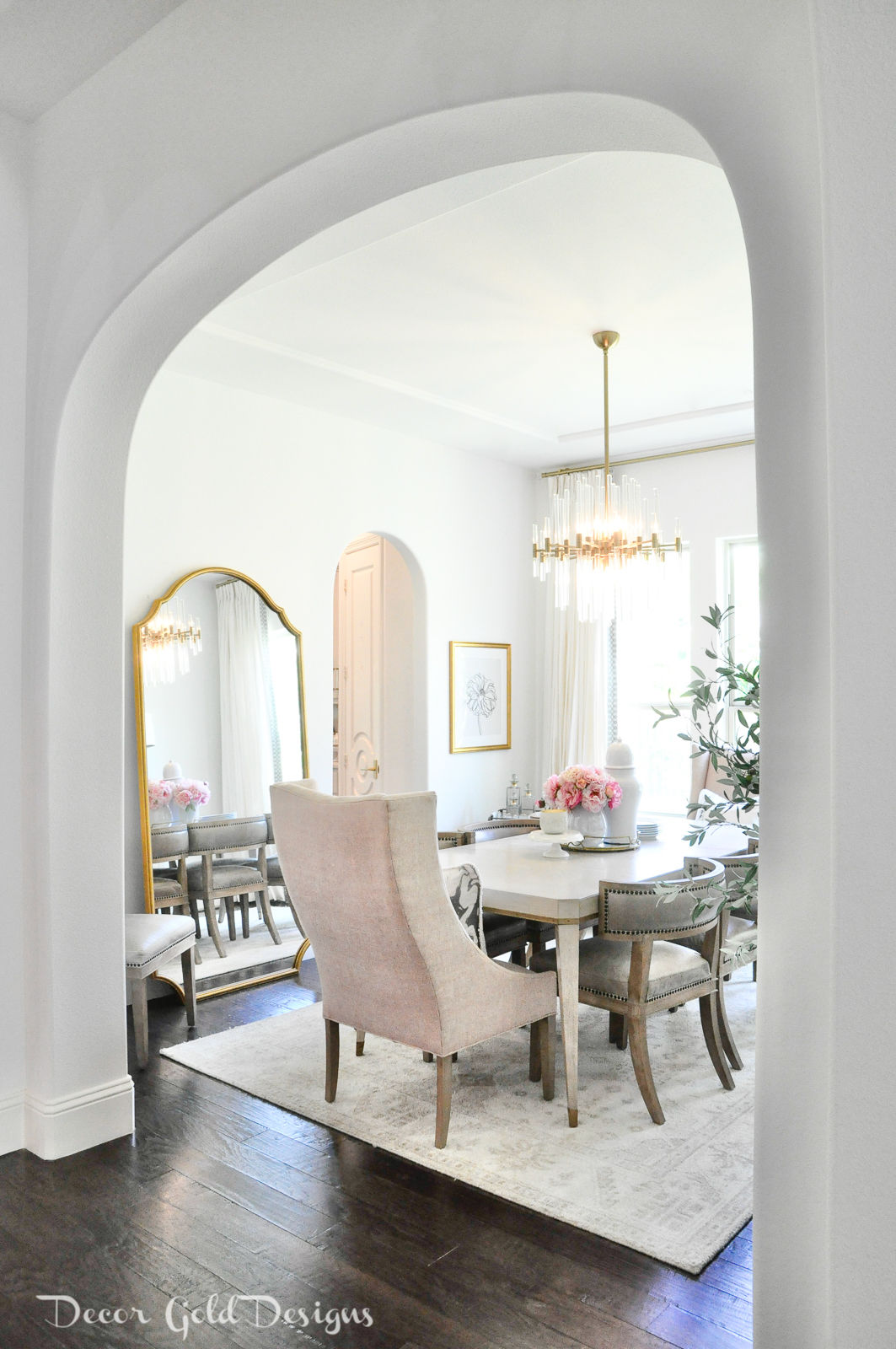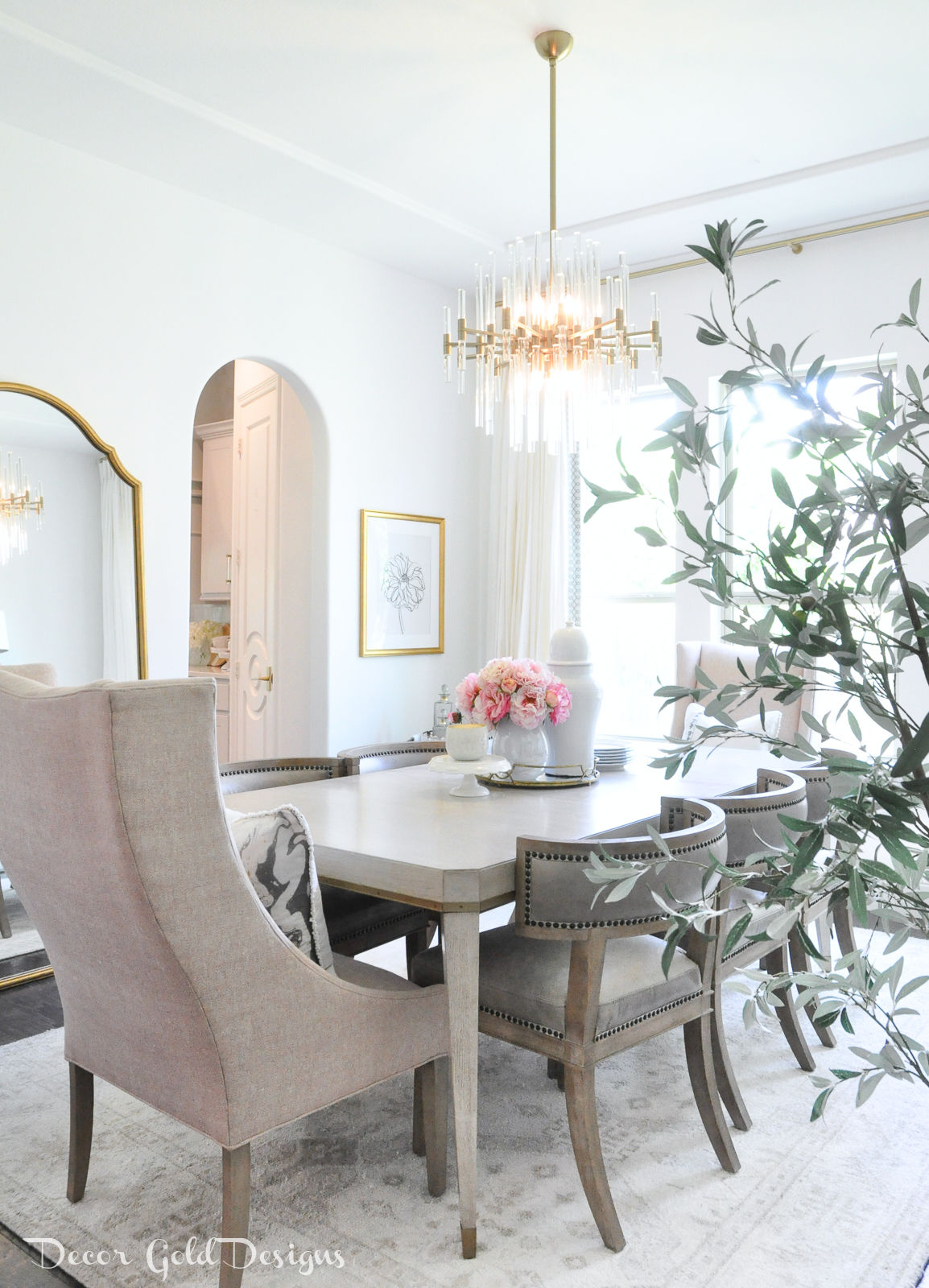 Get the Look

I hope you'll stay connected!
Click on the Image to Subscribe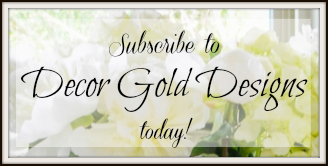 SOCIAL
Instagram | Pinterest | Facebook
Follow me on the LIKEtoKNOW.it app!