My goal this year for my fall bedrooms…keep it simple!
I wanted subtle fall touches and bedding that I could seamlessly transition into the holidays and winter.
As soon as daylight savings time ends, and sometimes even before, I find myself spending more time in my bedroom. On a rainy or chilly fall day, there is nothing better than staying warm and cozy under layers of covers. For subtle fall touches, I love to add a few decorative pumpkins for a great visual. They can easily be switched out after Thanksgiving for a few decorative Christmas pieces.
Today, I want to share a few ideas for fall bedroom decor that can easily transition into the holidays with a few simple changes.
*This post contains affiliate links. Disclosure here.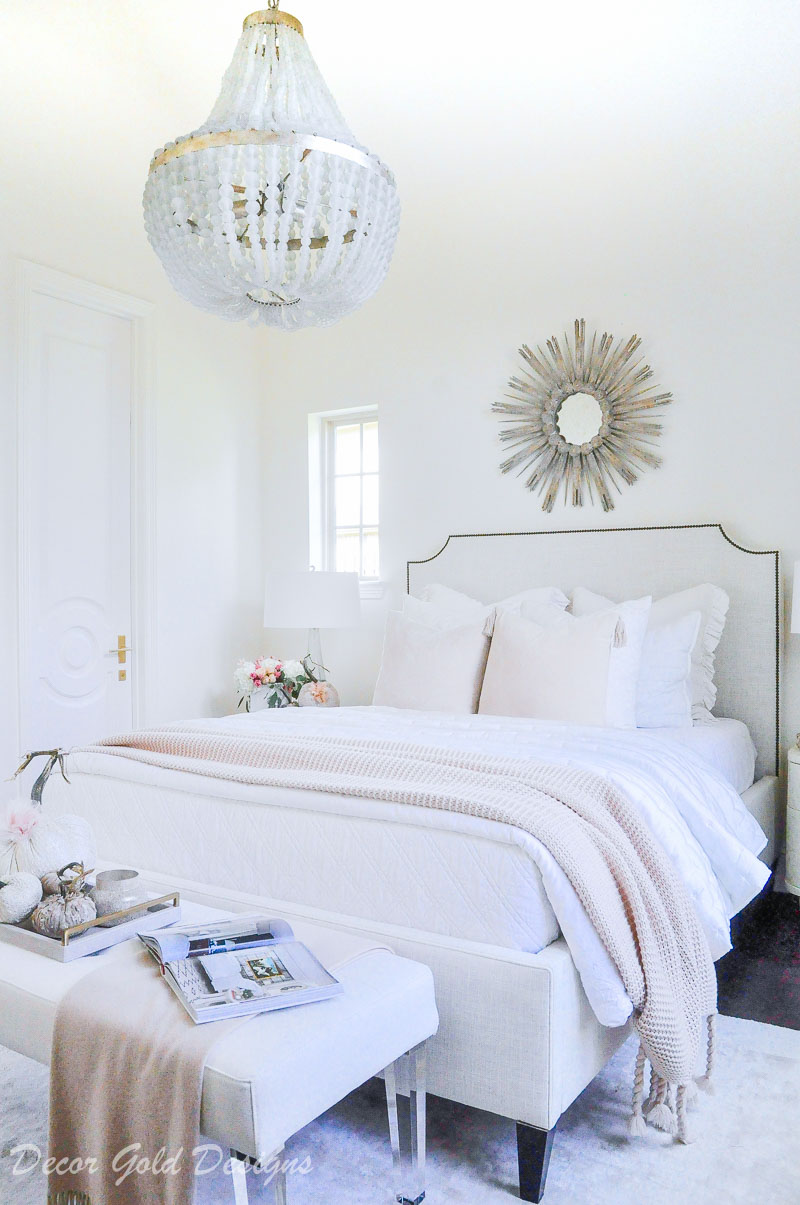 First, fall is the perfect time to give your bed a few additional layers. Using more lightweight pieces will give you a better layered look than thicker pieces.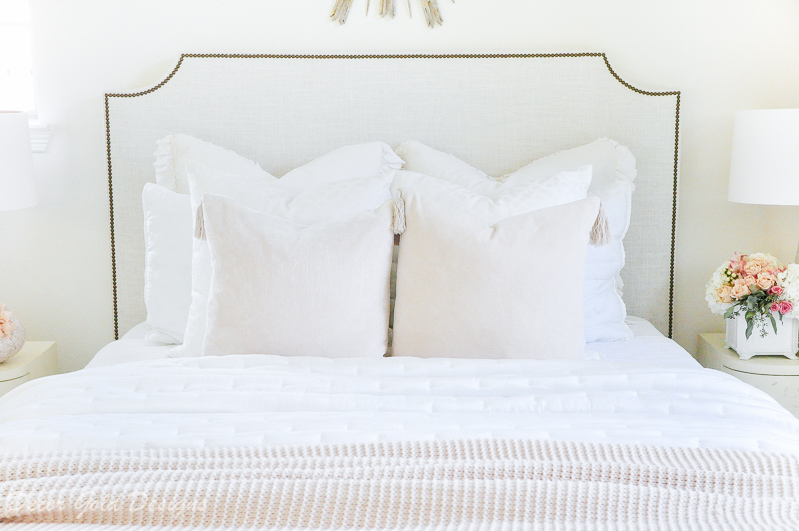 I added a very subtle amount of color, which can easily be used through the fall and winter months or traded. More white pieces, patterns, or another color would be great alternatives.
Also, it is nice to place an oversized throw blanket at the foot of your bed for an extra cozy look. Mine is 90″ long and looks beautiful on any size bed.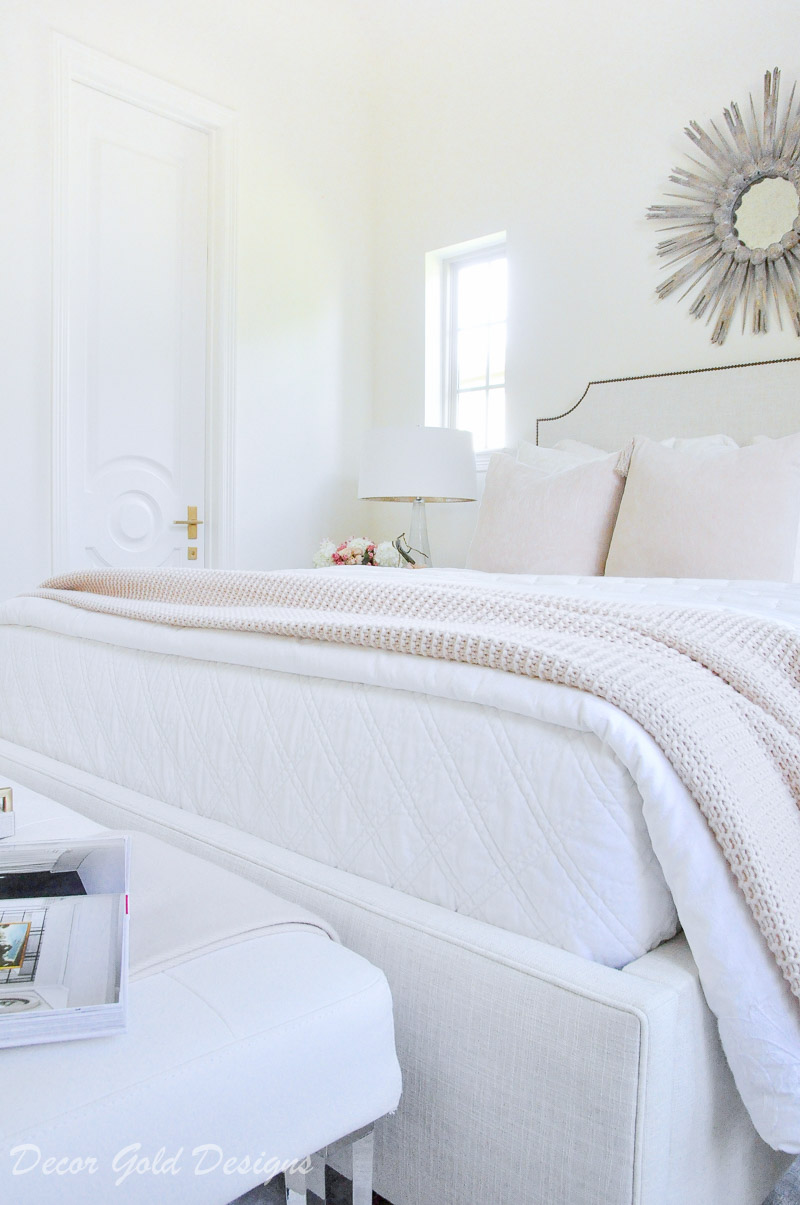 A lightweight quilt is a great fall bedding option. Mine is styled in a casual fashion to create an extra inviting look.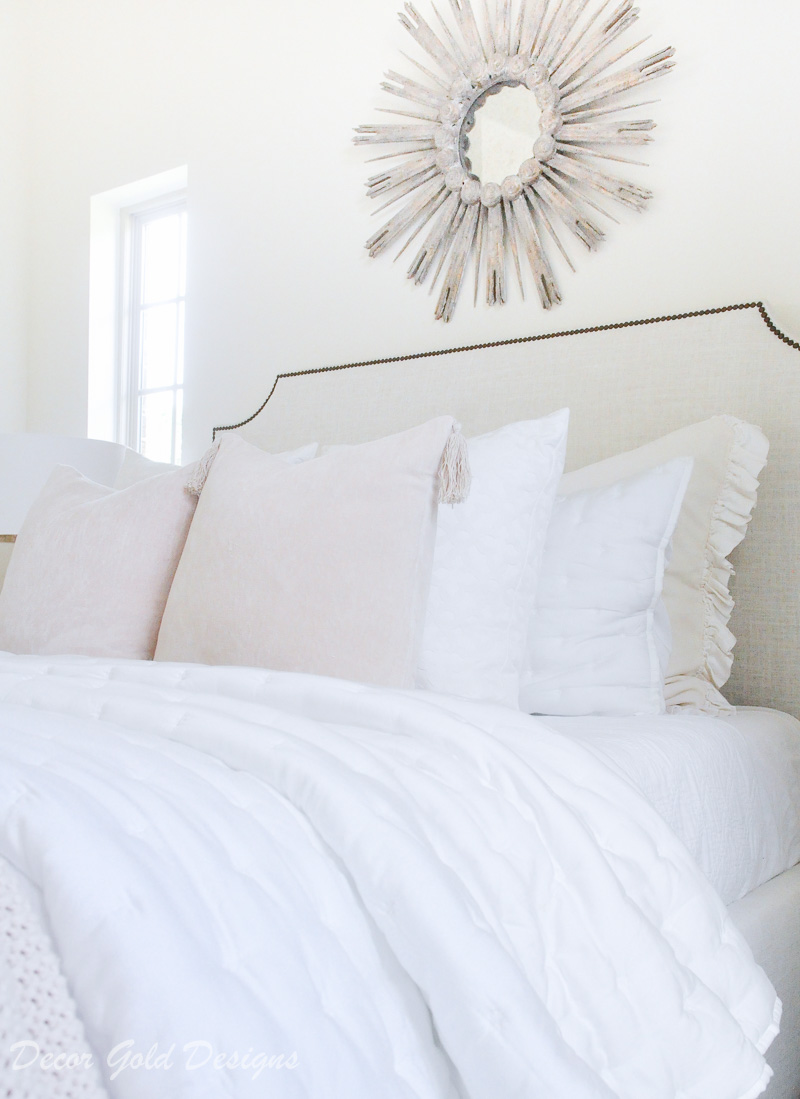 Here's a look at all of the layers and placement below.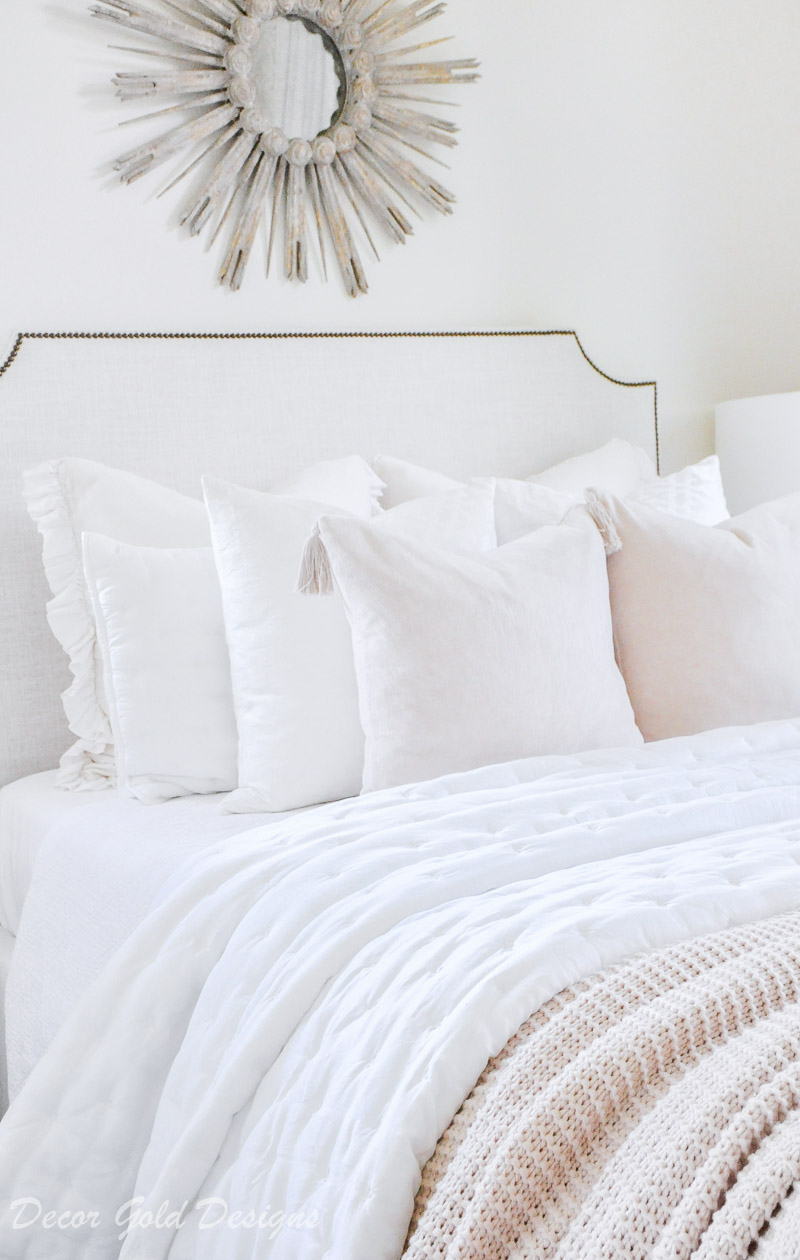 Here are all of the pieces I've used. I have listed them in the order in which they were added:
Coverlet
2 Euro shams
2 Standard shams
2 – 22″ Pillows
2 – 20″ Pillows
Duvet
Quilt
Oversized throw


Beyond the bed, having a bit of fall decor on your nightstand is always nice too.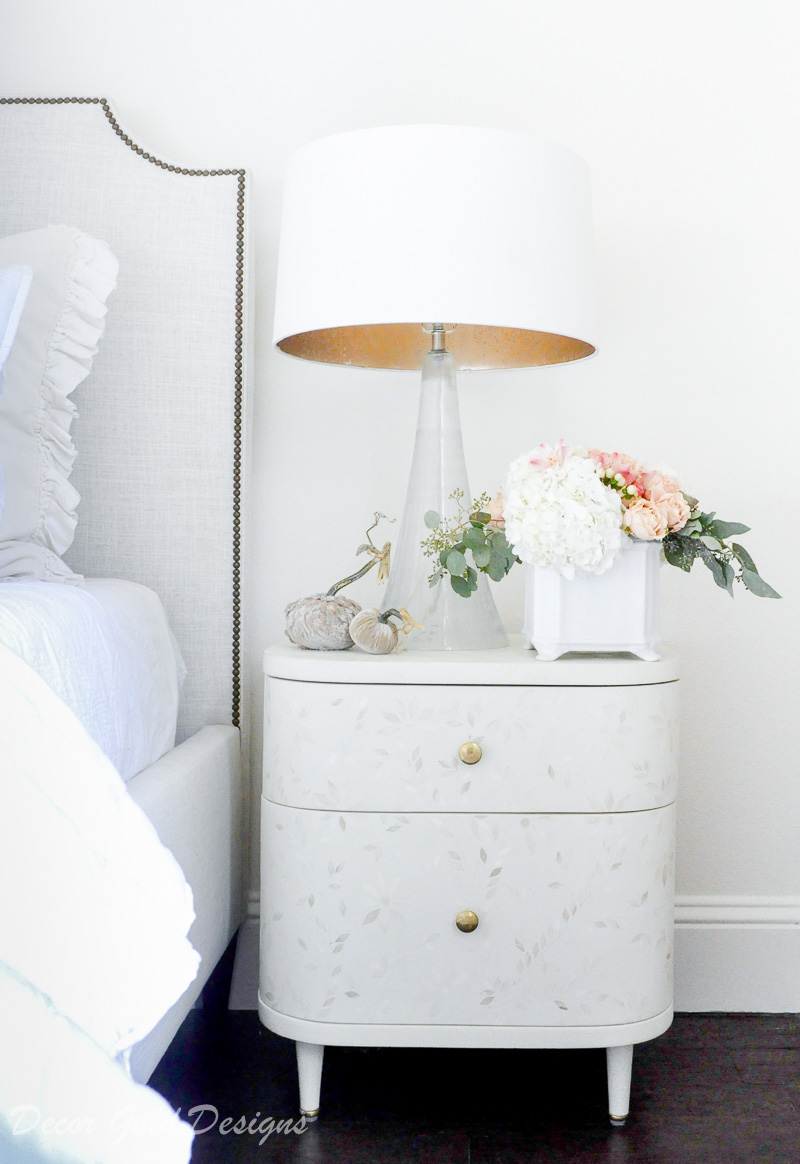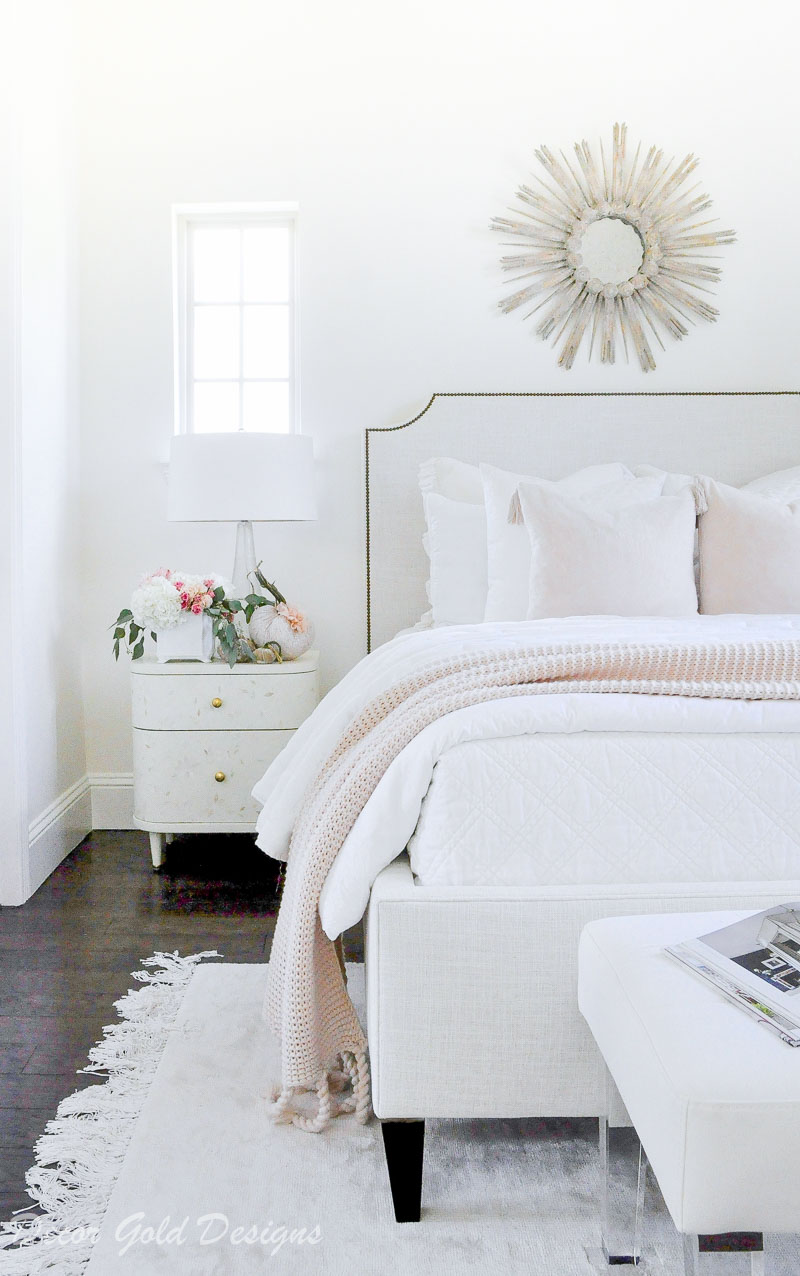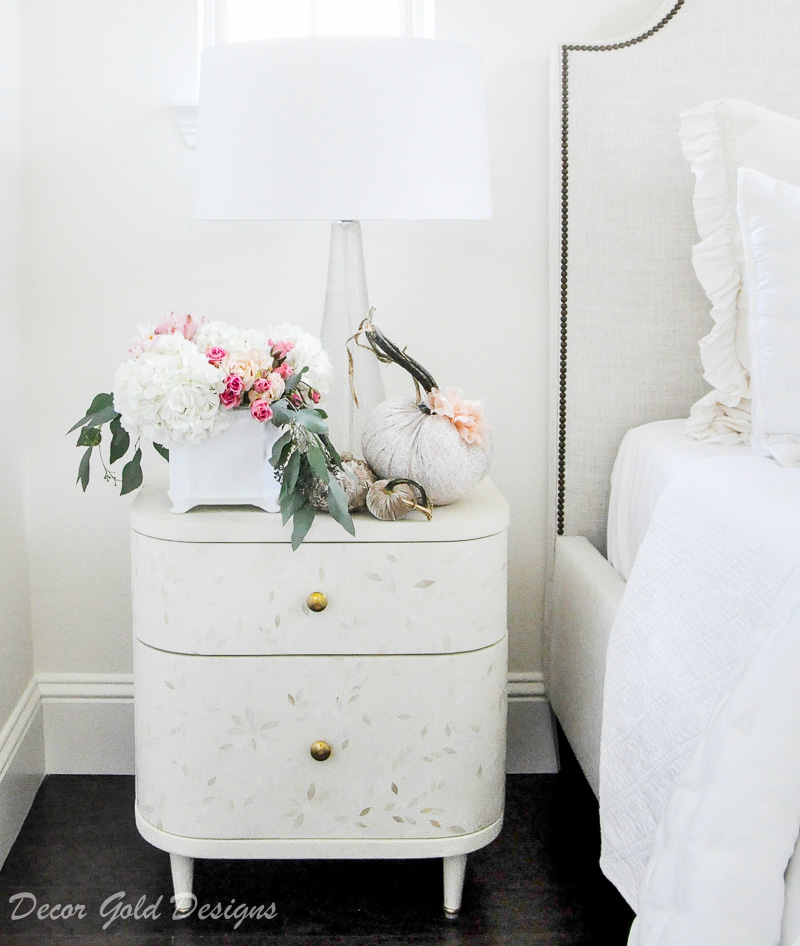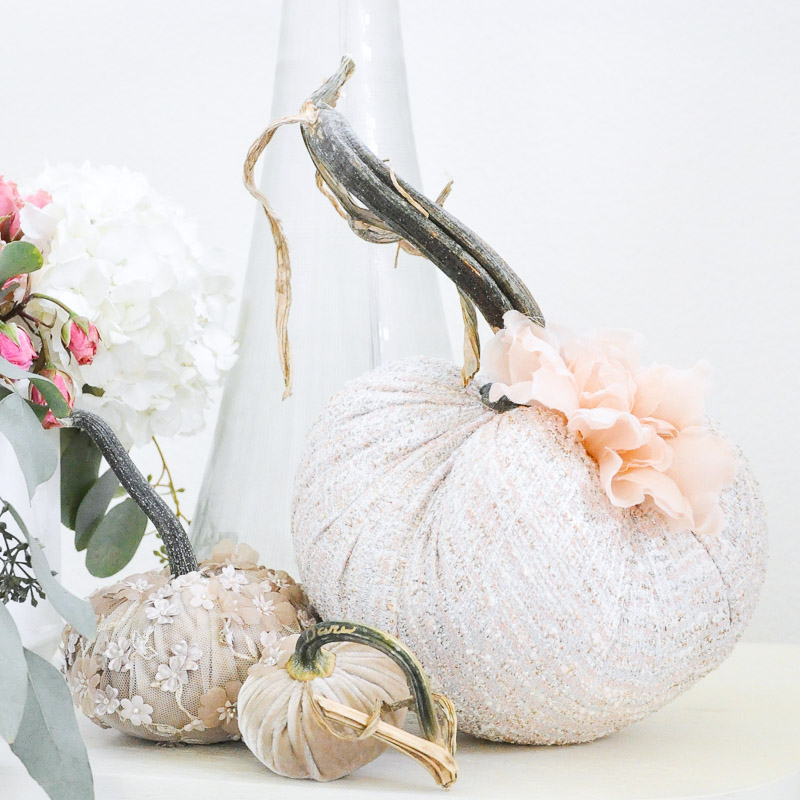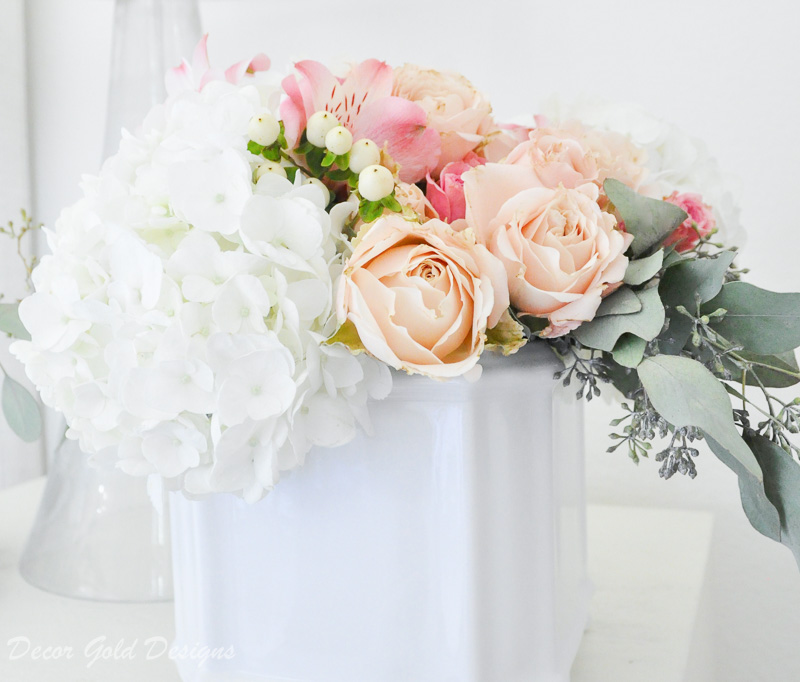 A bench at the foot of the bed is a nice place to add a few more subtle fall touches. I included a second throw and a tray with a candle and additional pumpkins. The pumpkins can easily be traded for a pretty lantern, a few small decorative Christmas trees, or additional candles for the holidays.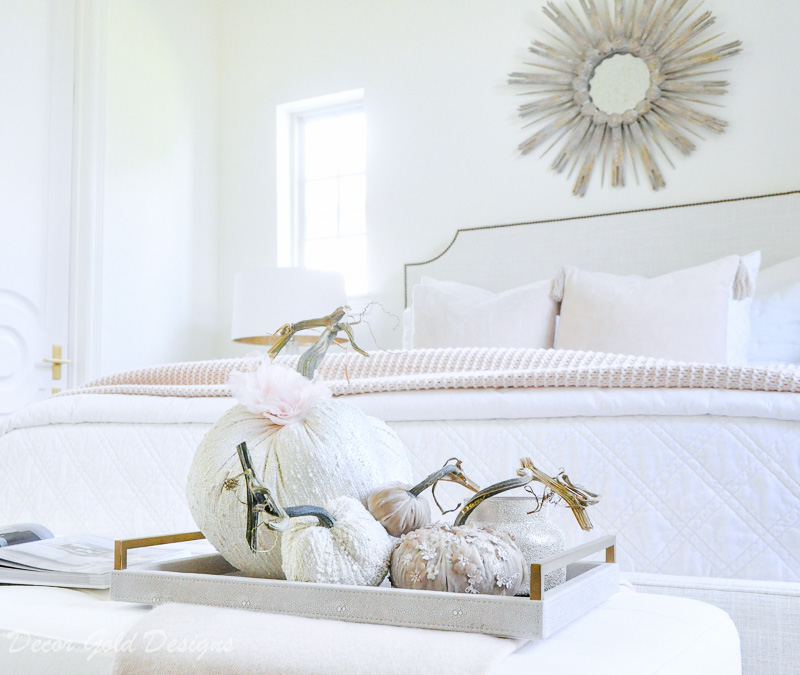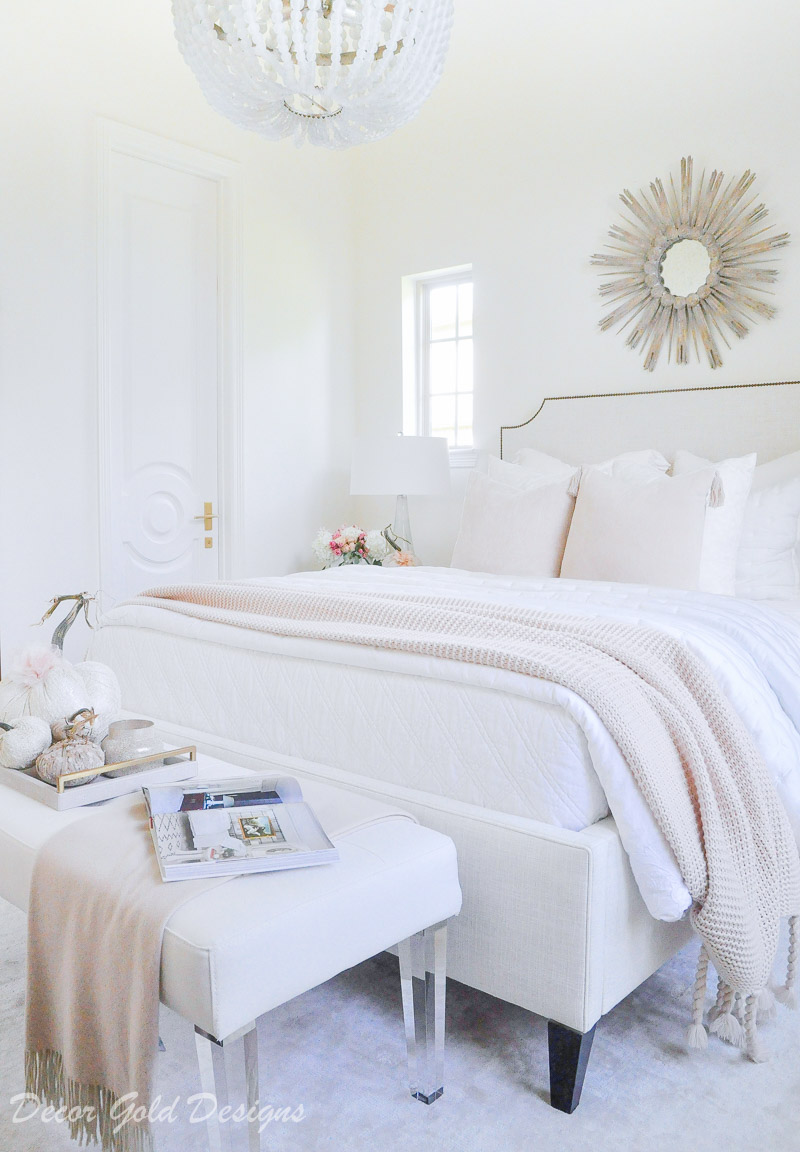 All of the pumpkins I have displayed are handmade and quite beautiful in person. I have also shared them in my Fall Tours (1 – Kitchen, Breakfast, Dining) and 2 – Living Room, Entry). This Step by Step shows additional ways to style pumpkins.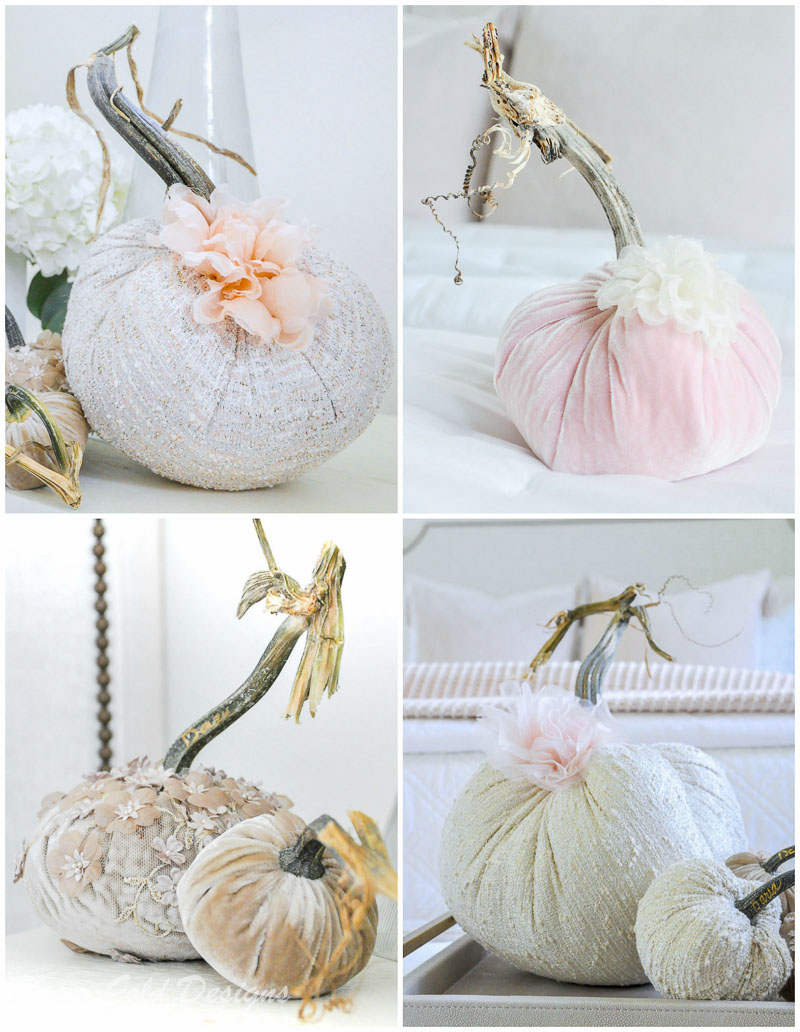 For another option, place a few velvet pumpkins sitting directly on a bench or a chair to make a casual fall statement.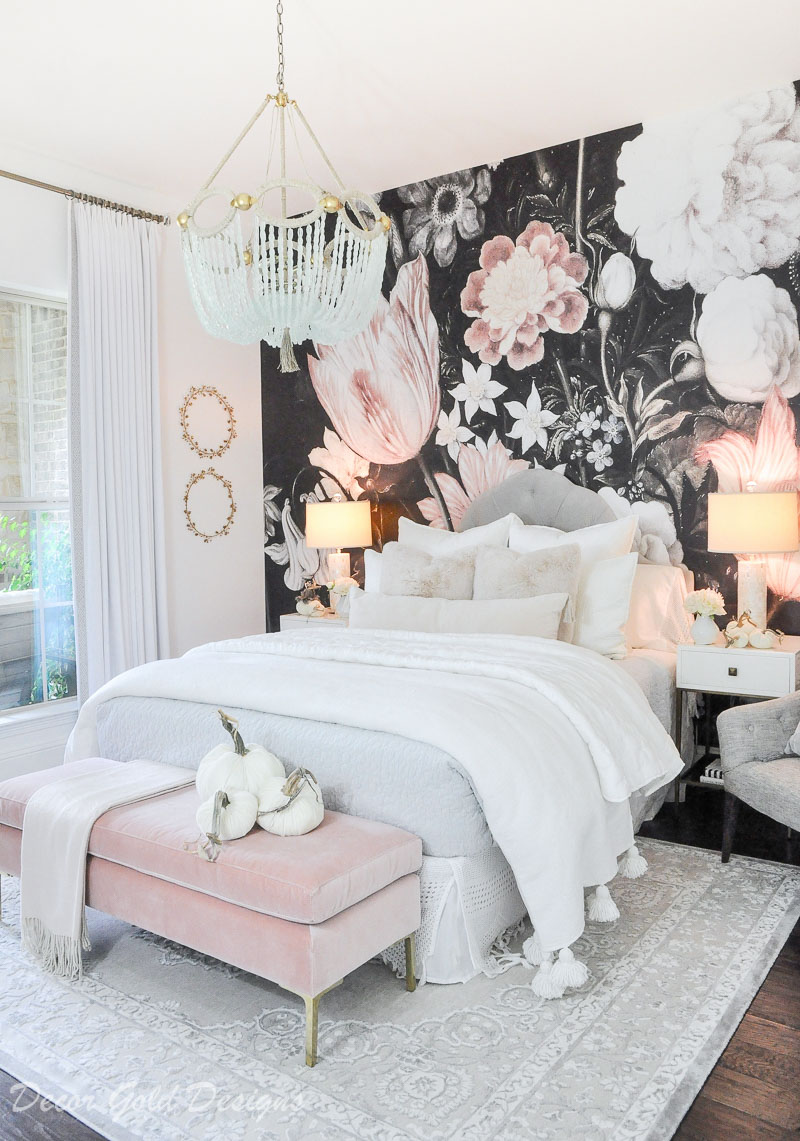 I love to use white fall decor. It works with almost any color scheme and looks great well beyond October, even through Thanksgiving.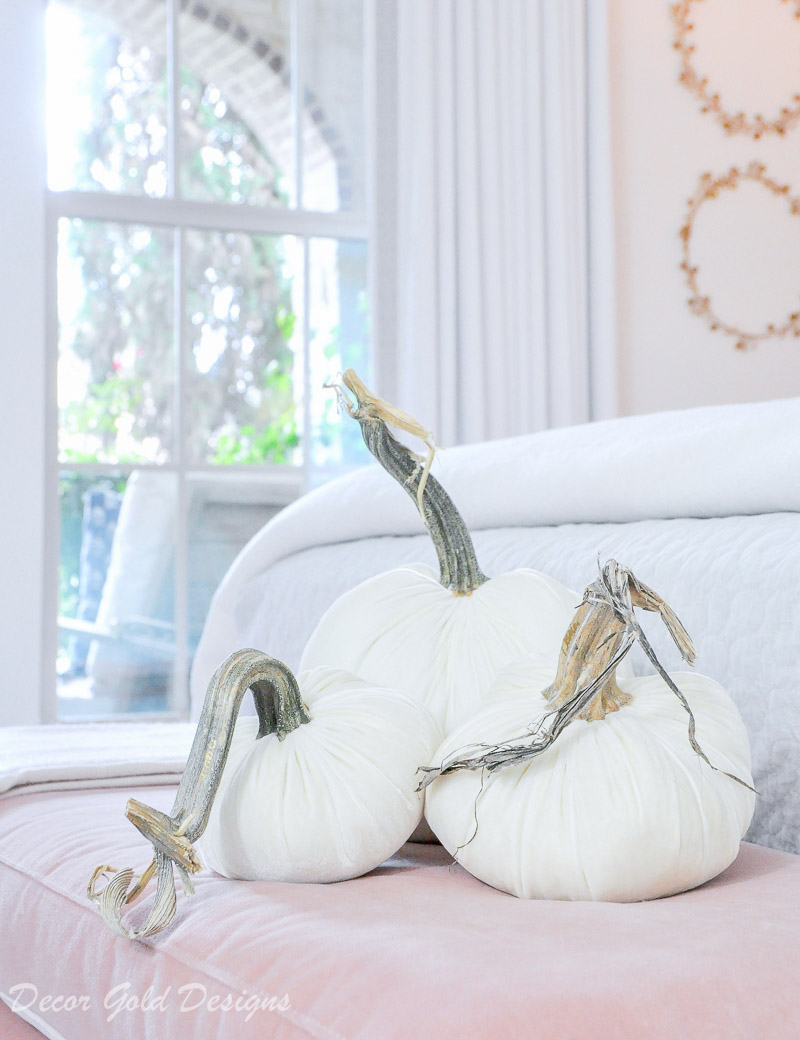 This bed is also full of layers. It includes a couple of faux fur pillows, which are a fitting for fall, holiday, and winter.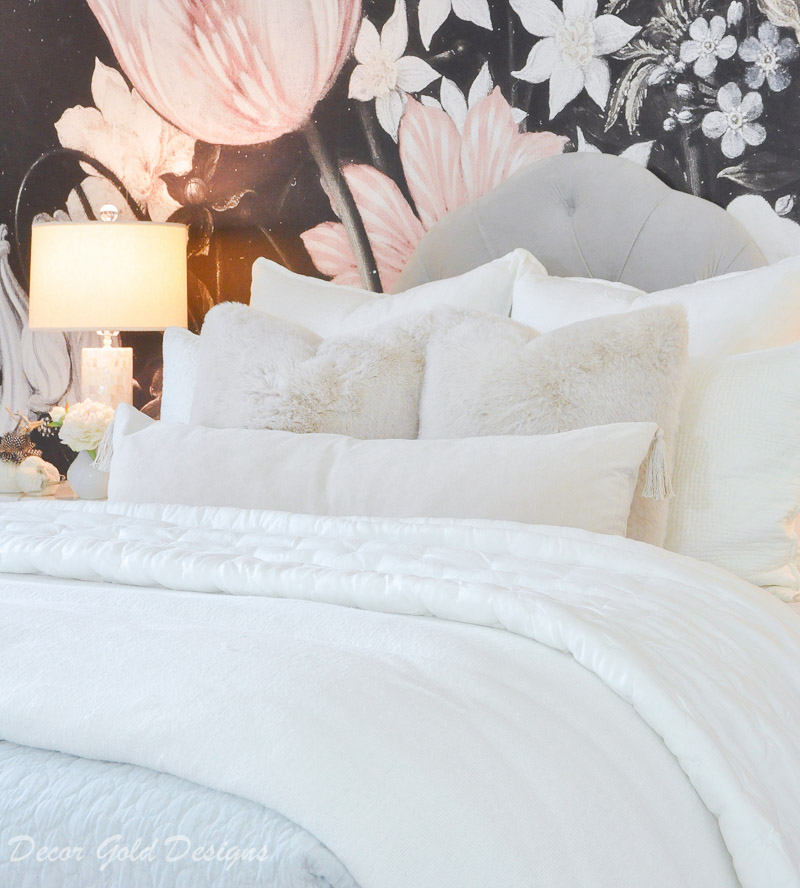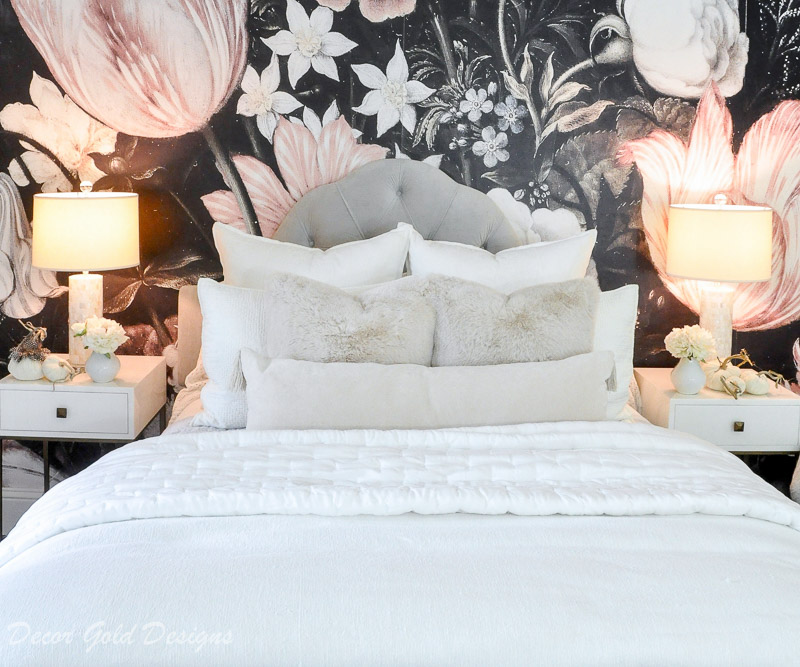 This bed's pieces in the order of placement:
Coverlet
2 Euro shams
2 Standard shams
2 – 20″ Pillows
1 – Lumbar pillow
Duvet
Quilt



One more decorative addition were two gold wreaths. They will be fitting through fall and the holidays.


The best part of subtle fall decor is, the changes I will make for Christmas will only take a few minutes.
I hope you'll stay connected…..
Click on the Image to Subscribe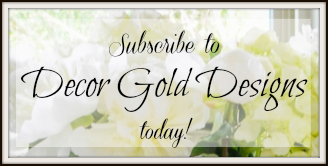 SOCIAL
Instagram | Pinterest | Facebook
Follow me on the LIKEtoKNOW.it app!