Gold accents make a beautiful and current addition to your home decor! They are a hot trend right now, but also have a timelessness to them. Adding glamour and warmth to your home, gold accents are the way to go for the holidays and beyond!
I thought about adding gold accents to our home at least a year before I did it. When we finally started adding gold, I was instantly smitten. I still wonder why I waited so long!
Gold accents have a way of providing a finishing touch. They can give you that well-thought-out look of a designer home just in time for your holiday guests to enjoy.
There are many simple and economical ways to add gold to your home. Today, I am sharing ideas for adding gold accents that will take your home to the next level for the holidays, but are also fitting to be included in your year-round decor!
*This post contains affiliate links. Disclosure here. Additionally, I partnered with Walmart to bring you this post. As always, all selections and opinions are my own.
Home Accessories
Oh how I love home accessories! They are simple to switch in and out and they can quickly help you a fresh new look. Gold accessories have never been more current and are a great way to begin adding gold to your home.
Must-have home accessories, votives or candlesticks should be in every single room in your home. Select some votives and candlesticks in gold for a little extra glitz that enhance even the most plain corners.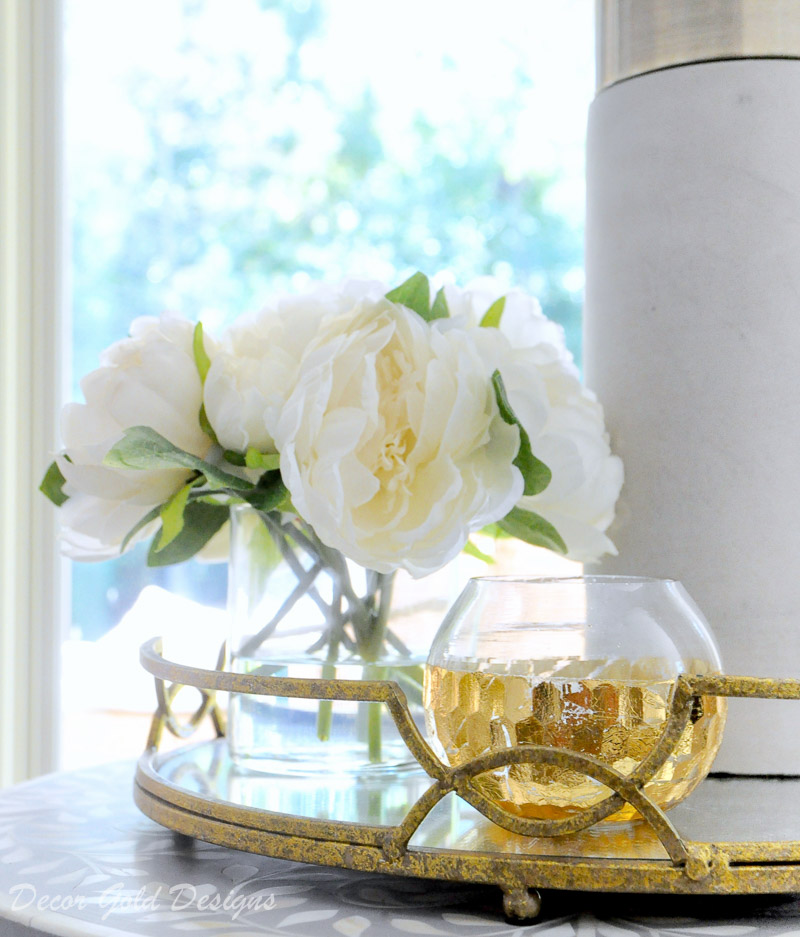 I think I've had these votives in four separate spaces already. They come in two sizes and look amazing everywhere! The best part, I just noticed that they are now on sale. What an incredible value at only $7 for two!!!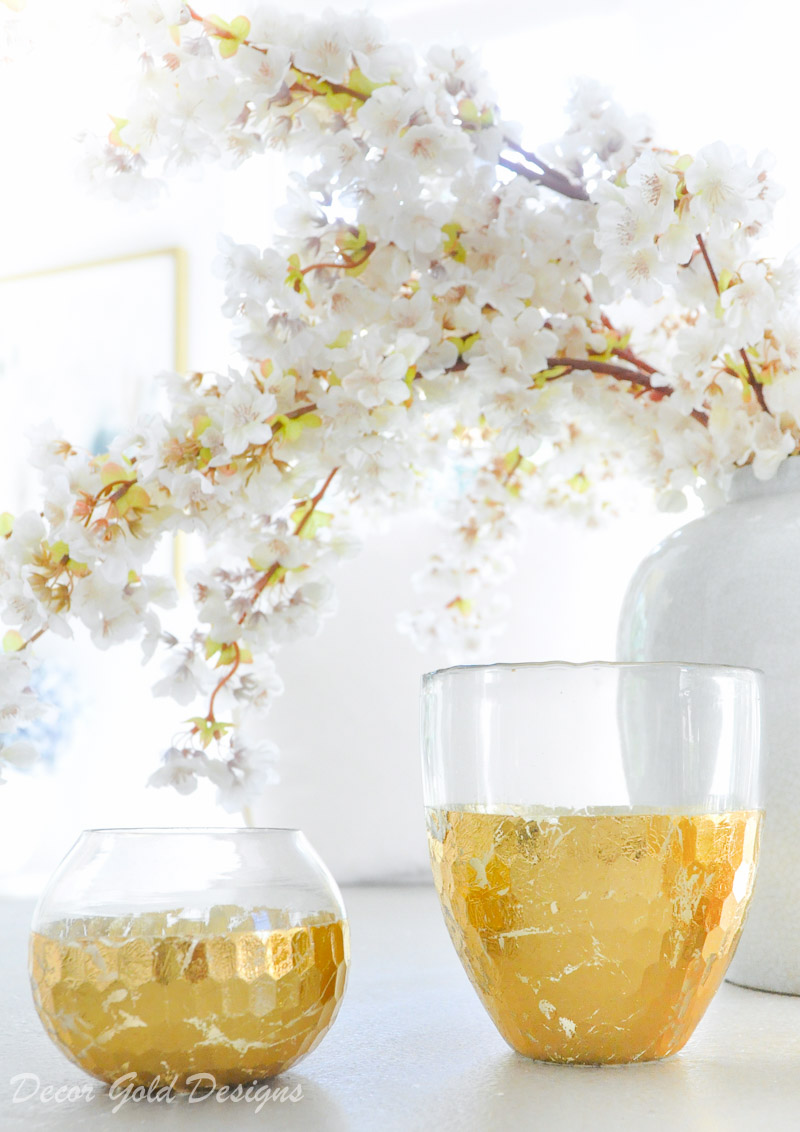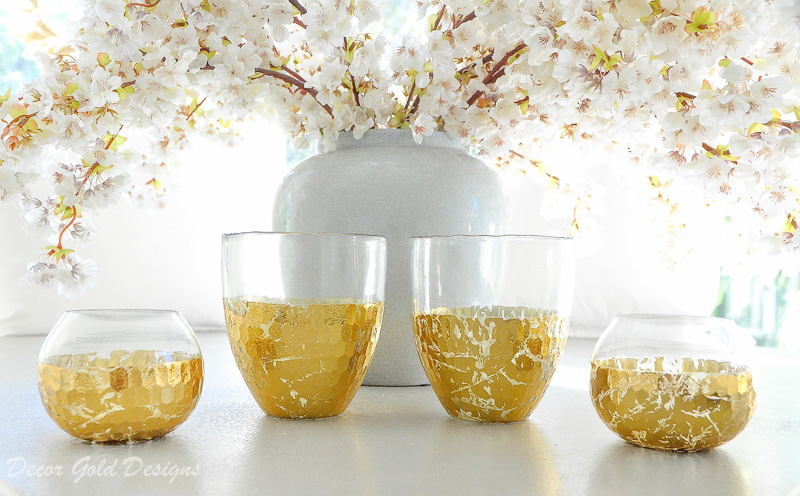 About a year ago, I was thrilled to discover that Walmart has an amazing variety of quality home accessories. They have far more items on their website than in their stores and they've become a phenomenal shopping source for my home decor needs.
Another home accessory, the gold tray, is a perfect piece to give you a pop of gold. I have two in my home that can be found online at Walmart and both are gorgeous.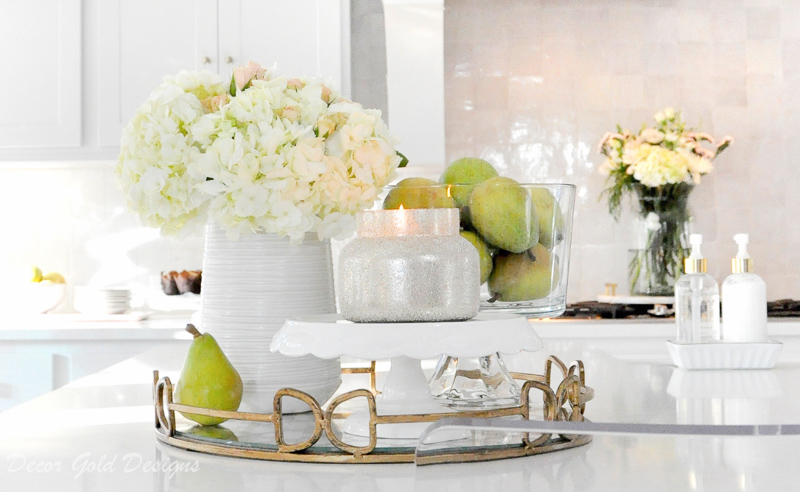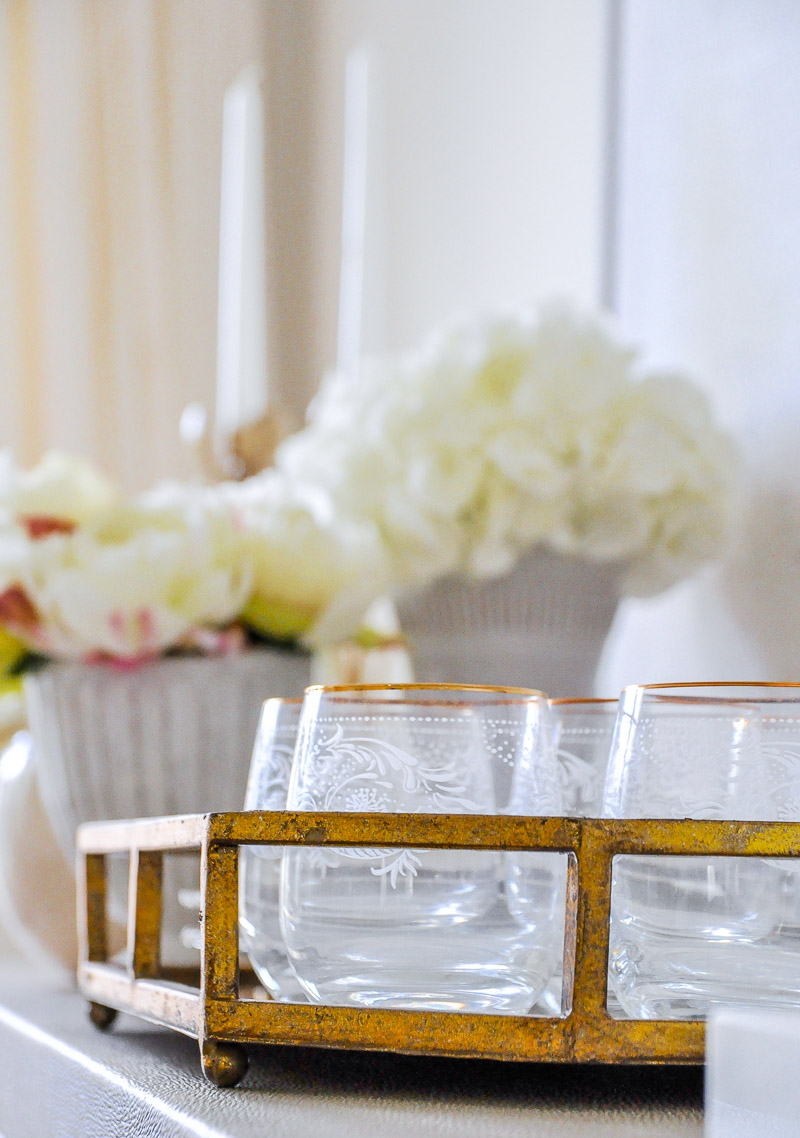 Lighting
Lamps and chandeliers are commonly offered with gold accents and finishes now and they are a beautiful choice when you are adding gold to your home.
This classic lamp offers a touch of gold with its band of brass at the top of its base.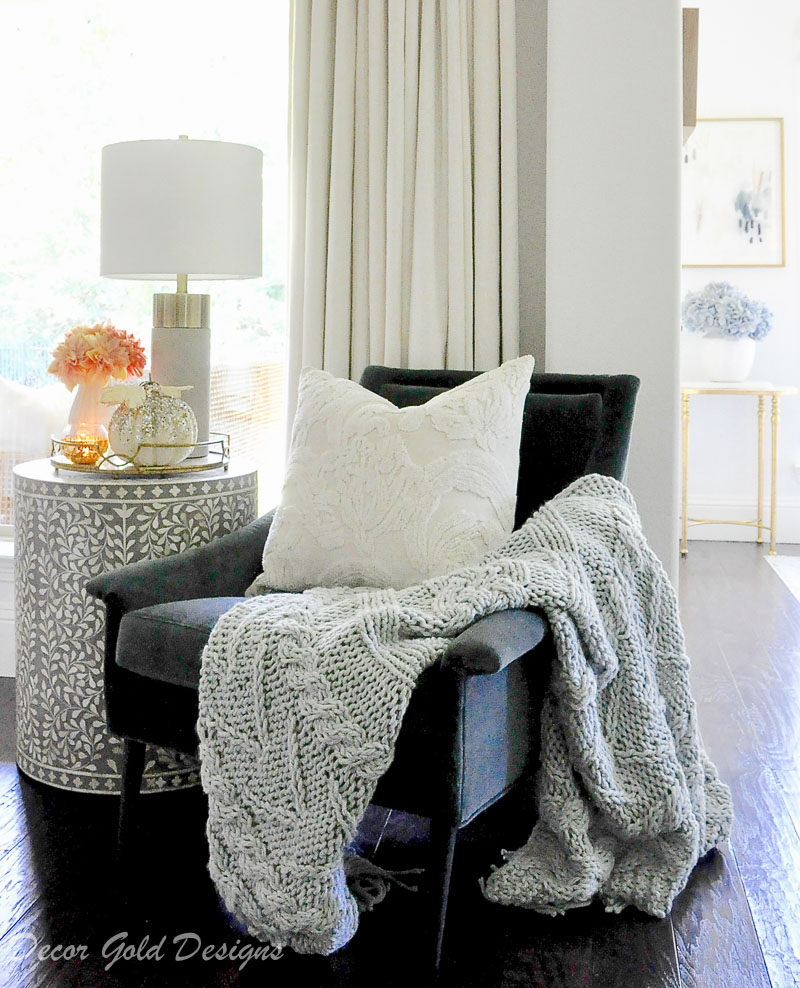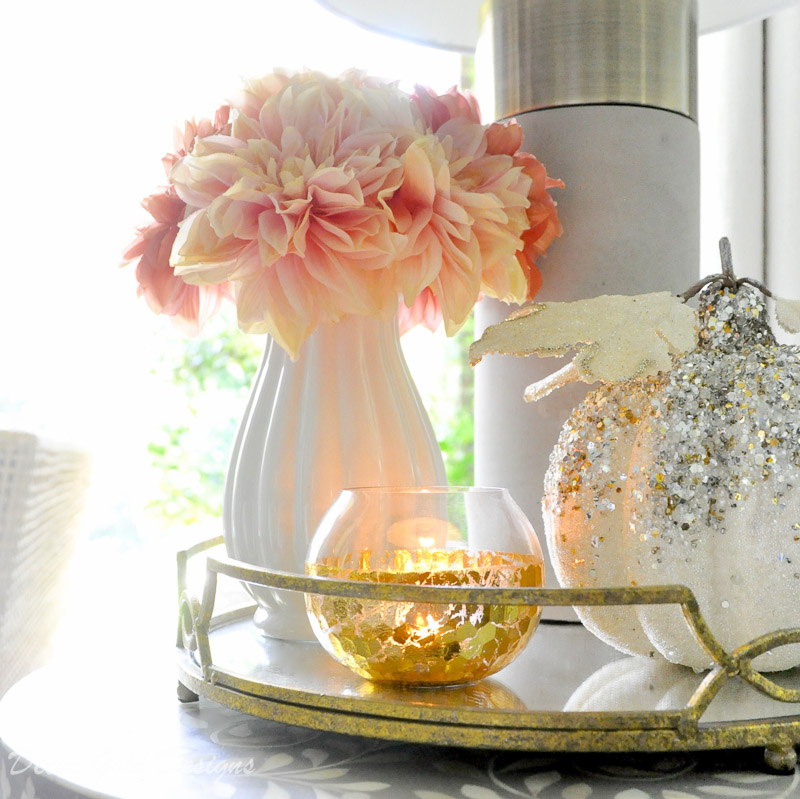 Gold lighting can hang from the ceiling as well!  Pendants (similar) are very current and an eye-catching way to include gold to your interior.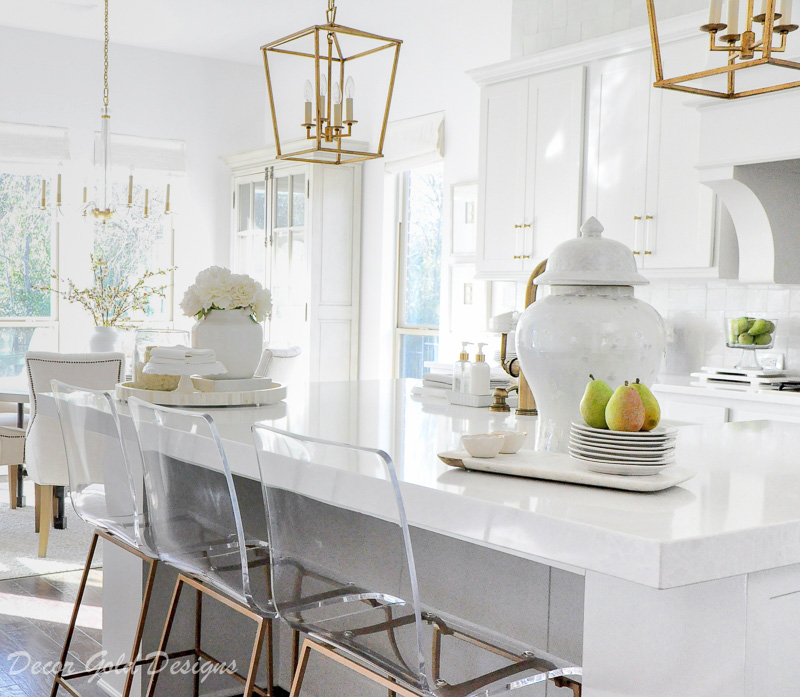 Look how amazing gold pendants look with holiday decor!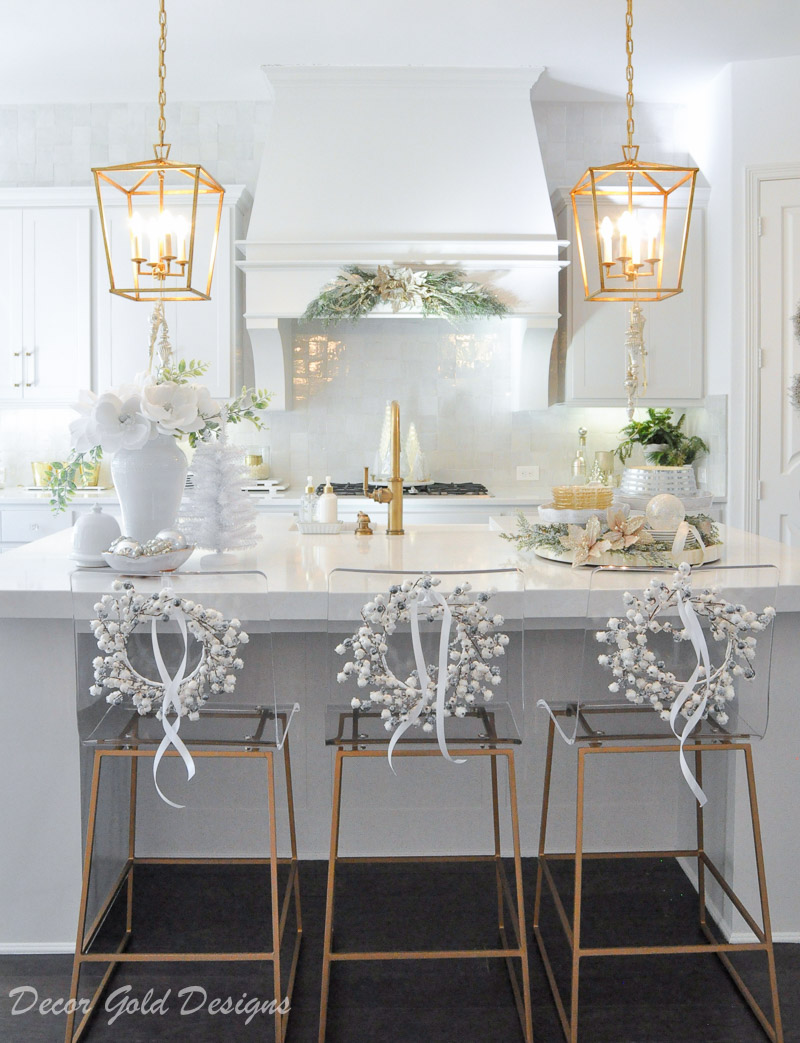 Remember, upgraded lighting should be considered for far more spaces than just your dining room. Lighting with gold accents and finishes provide a perfect touch of unexpected sophistication and glamour to almost any room in your home.


Tabletop
If you love gold, but don't have gold flatware (similar) yet, you must correct this! It is so beautiful and elegant, but works amazingly well in a casual setting too.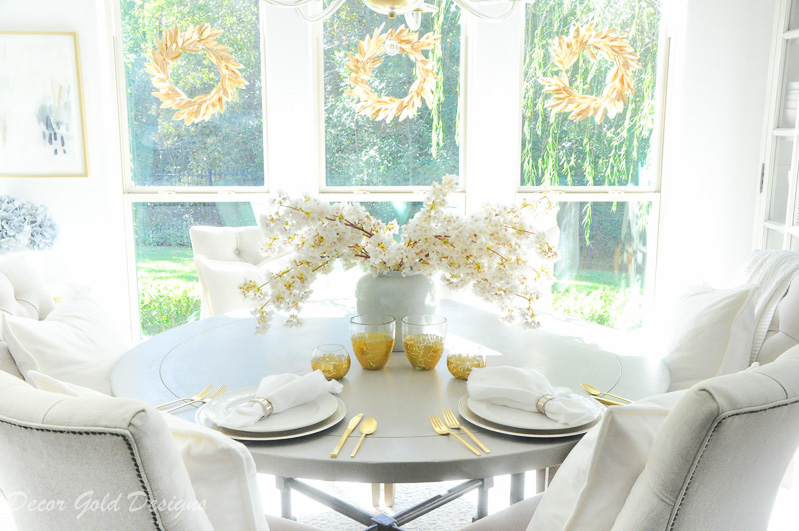 Use gold chargers and gold flatware as stunning additions that will definitely elevate your holiday table!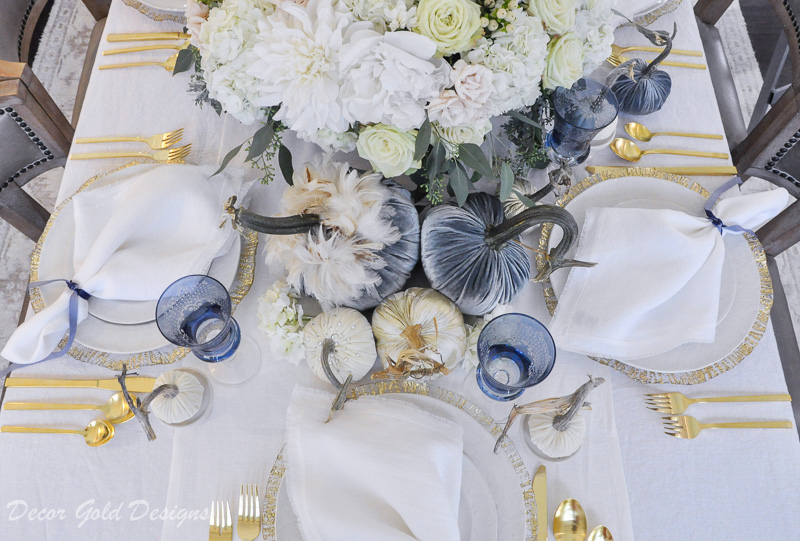 Bar
The is no better way to add gold to your home than in bar essentials!
These gorgeous decanters are a fabulous choice for your home or as a gift. With their gold banded necks, they are glam without being over the top or tacky at all!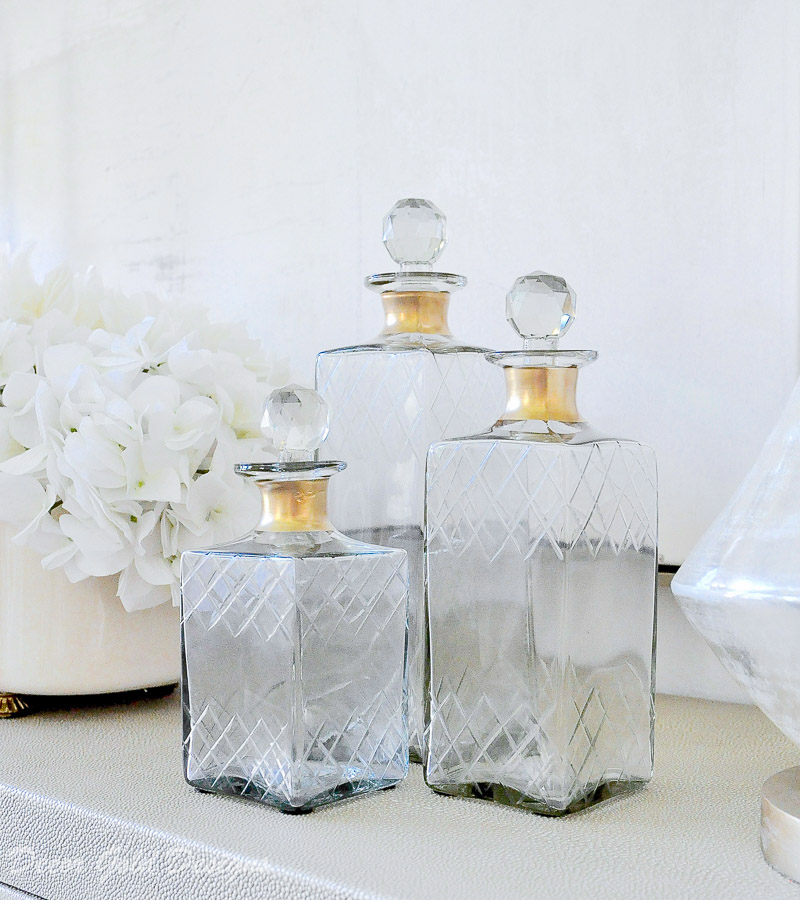 If you are ready for a bit more gold, small furniture pieces, especially bar carts, will act as a fabulous gold statement piece. A bar cart can move from room to room and be a perfect focal point of all of your holiday gatherings!


Planning your holiday hosting? Ready to add to your holiday decor? Shop now before the best items sell out!
With Walmart's vast online selection of home decor items, I encourage you to visit walmart.com often. Whether shopping for your own home or for beautiful home decor gifts, you won't want miss this wonderful online home shopping destination. A few things to note, 2-day shipping is free for most orders $35 and over! Also, most items that qualify for free 2-day shipping also qualify for free returns!
I hope you'll stay connected…..
Click on the Image to Subscribe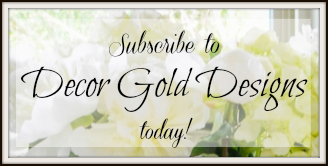 SOCIAL
Instagram | Pinterest | Facebook
Follow me on the LIKEtoKNOW.it app!