My first One Room Challenge is almost done! I can hardly believe it! I'm not sure if I feel excited or panicked.
If you are a new visitor to this site, let me explain what this challenge is all about. It is a six week event hosted by Linda of Calling It Home. In essence, if you are an active blogger, you are welcome to join the fun as a "guest participant."
Participating bloggers select a room to make-over within their respective homes. Each week, some portions of the progress are revealed in advance of the finale which will showcase the entire transformation.
Every Wednesday and Thursday during the six week event, the internet and social media are flooded with interior design inspiration, ideas, and encouragement. This truly is a unique approach to the chronology and logistics involved within these make-overs.
So, let's get right to this week's update!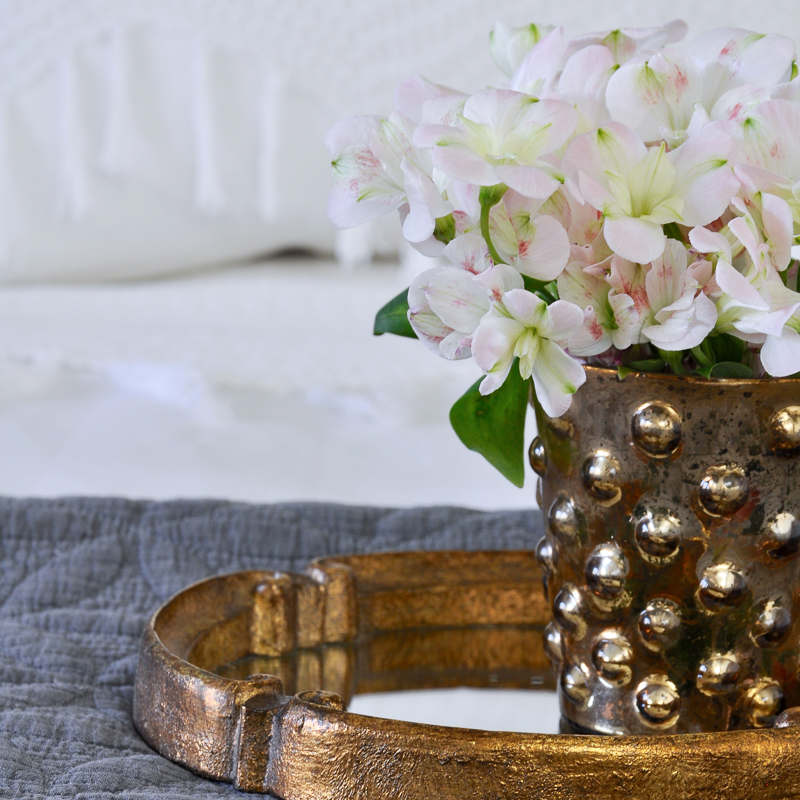 Catch up here:  Week 1 | Week 2 | Week 3 | Week 4
*This post contains affiliate links.
Remember that huge amount of ironing I had to get through last week? I got through most of it.
I finally unpacked the sheets and made the bed, at least partially.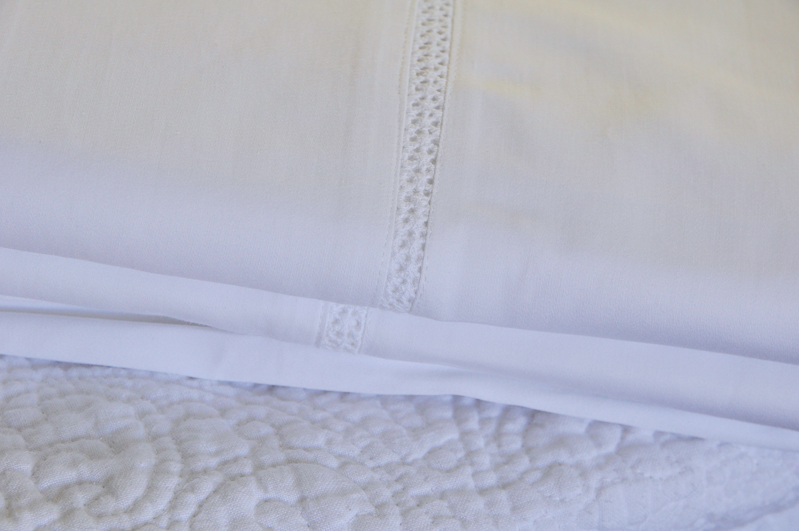 I wish you could see them in person as they are exquisite.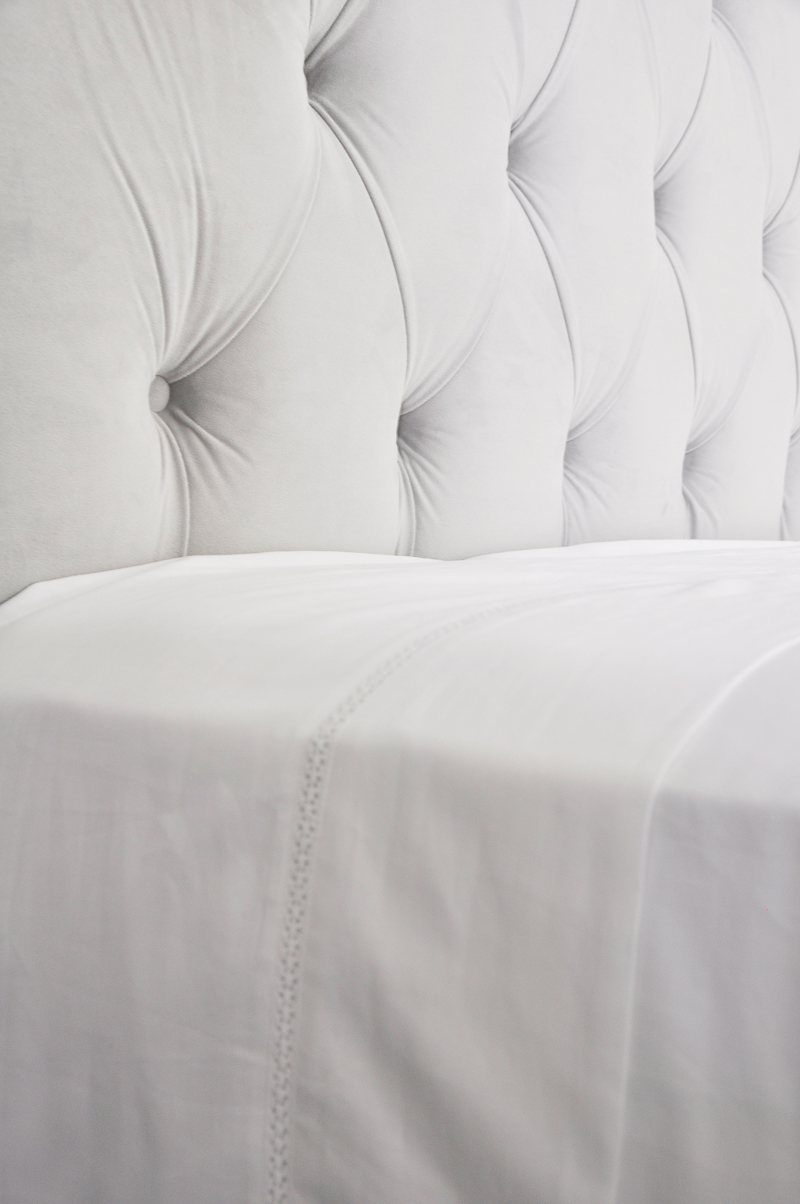 The bedskirt looks beautiful as if it was made to go with the rug.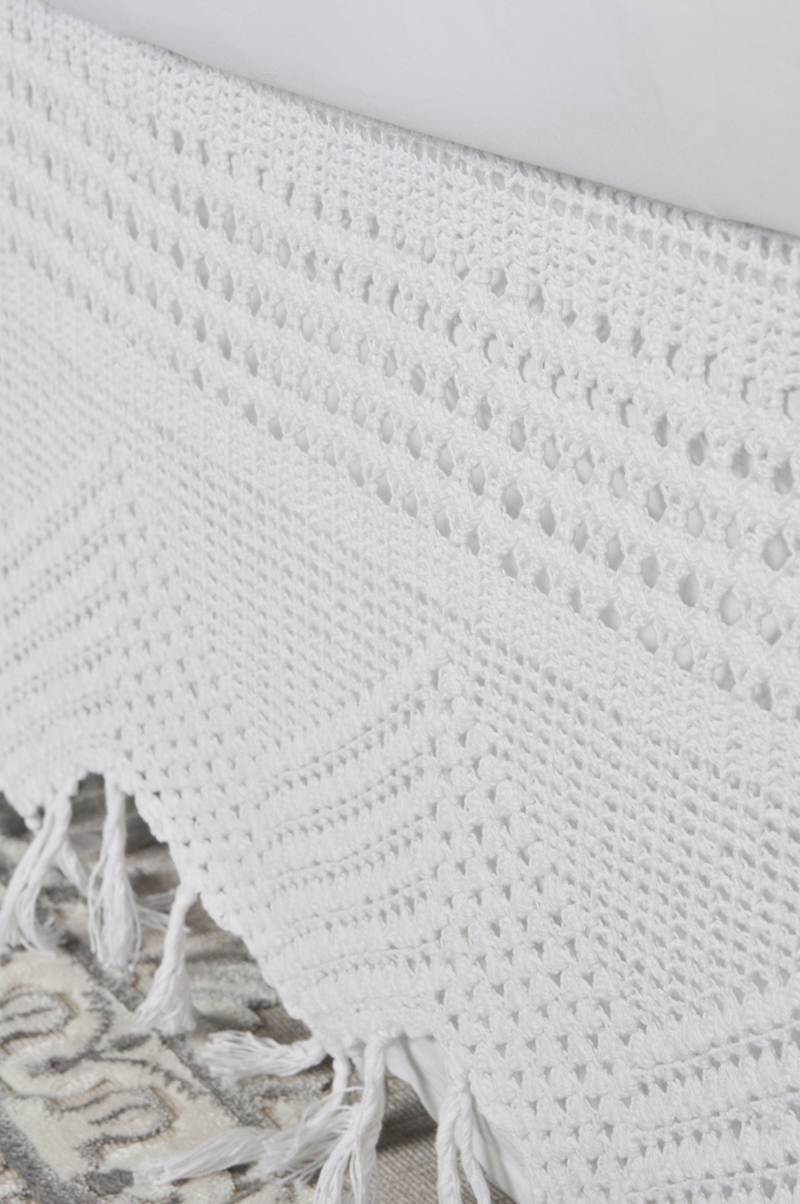 And the gorgeous crochet detail on the decorative top sheet adds texture and intrigue without being domineering.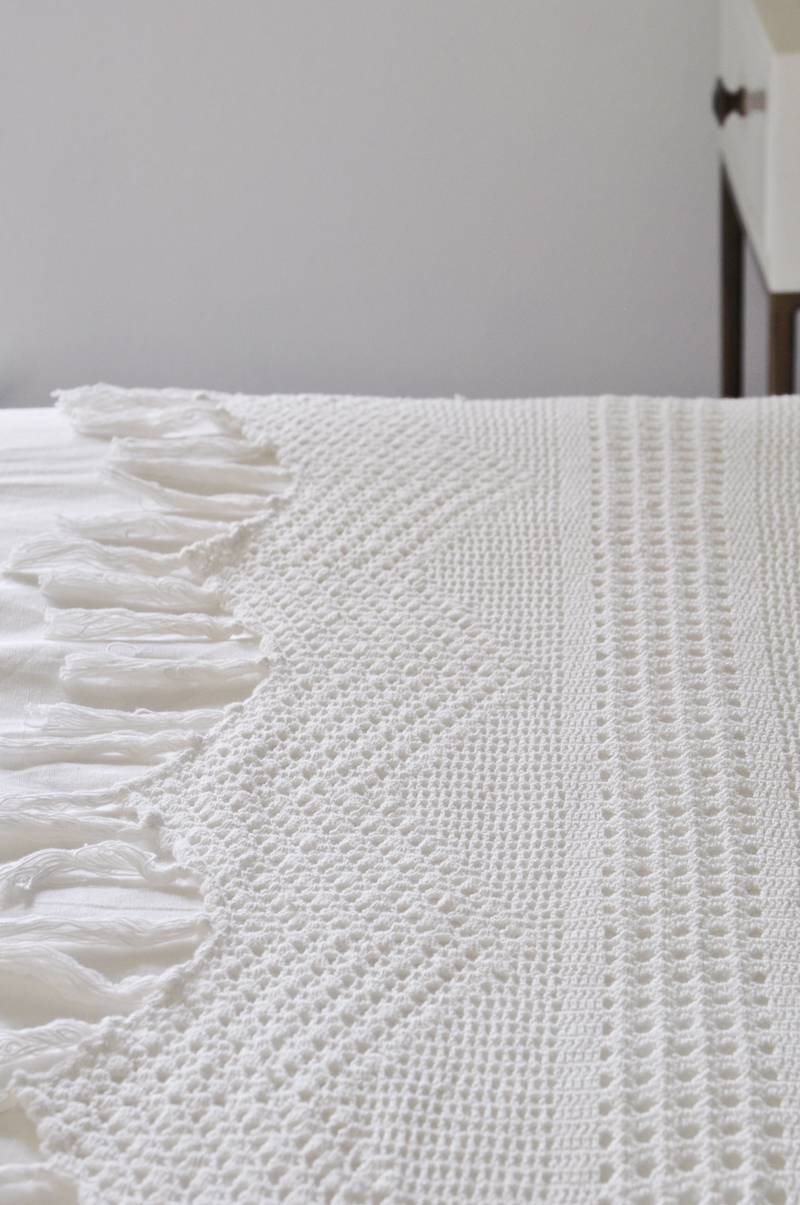 This throw is also unpacked and incredibly cozy.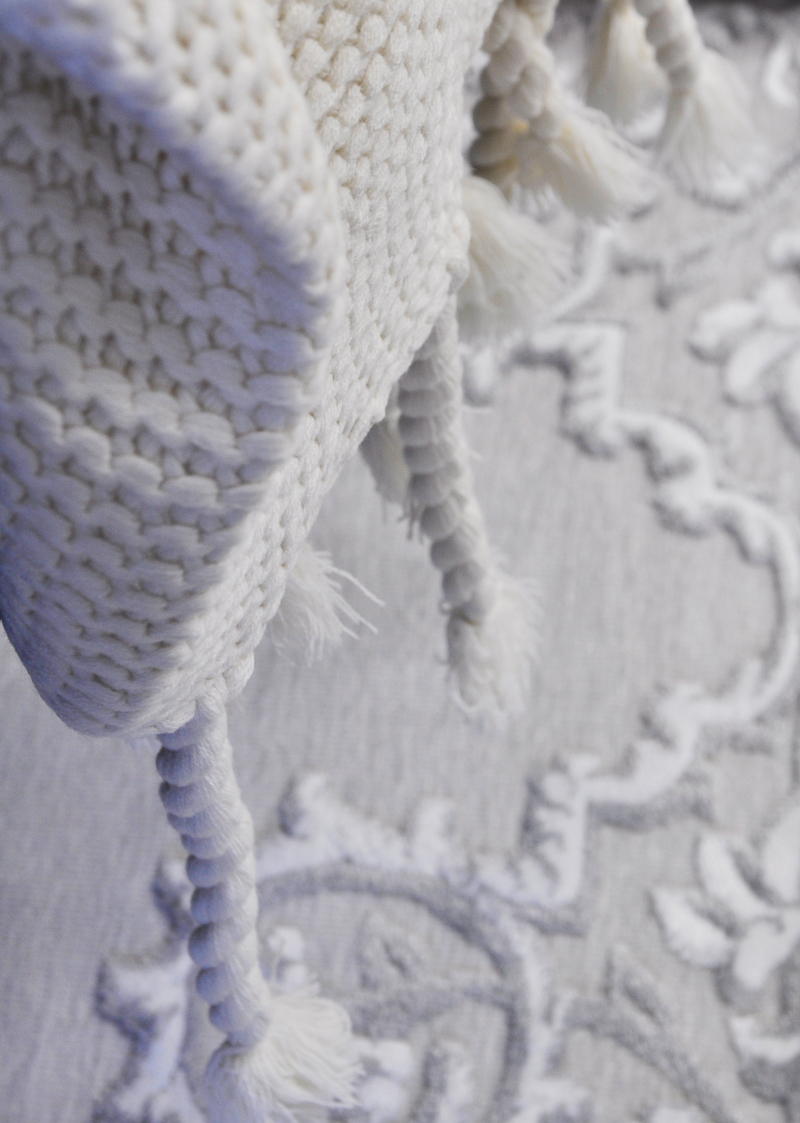 I selected these two pillows by Studio Tullia.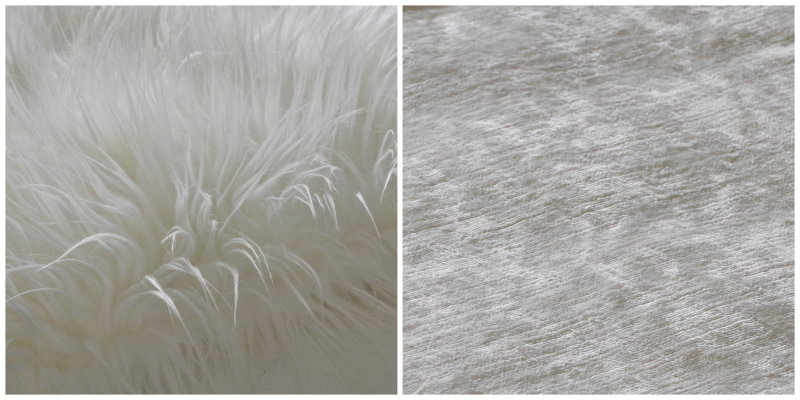 I love the way they turned out. The pretty lumbar is another piece from the vintage crochet collection by Pom Pom at Home.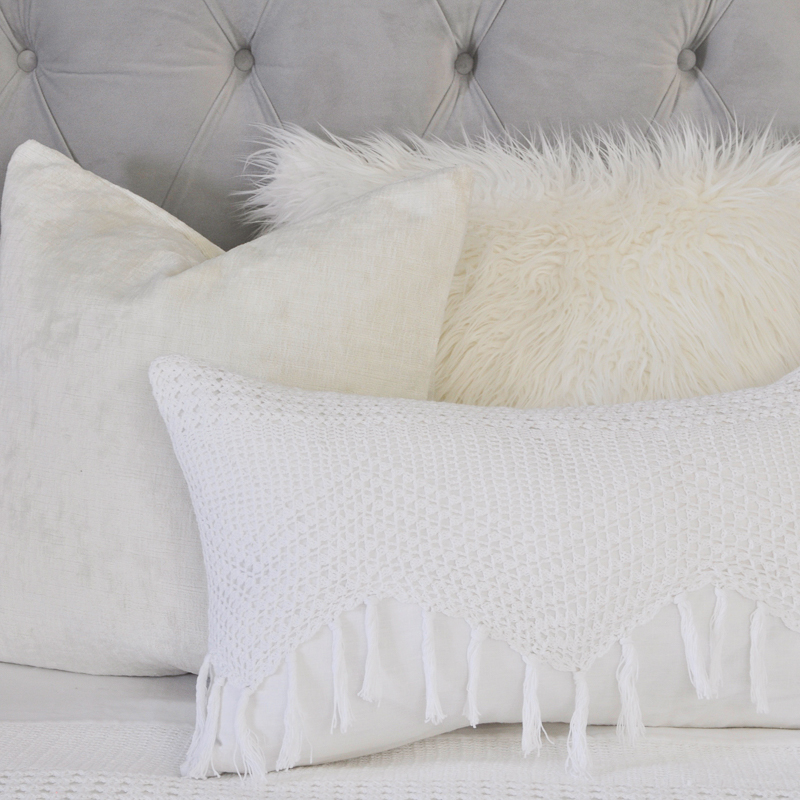 The replacement lamp shades for my lamps arrived and they look great! (Ignore the plastic, they were a last minute arrival).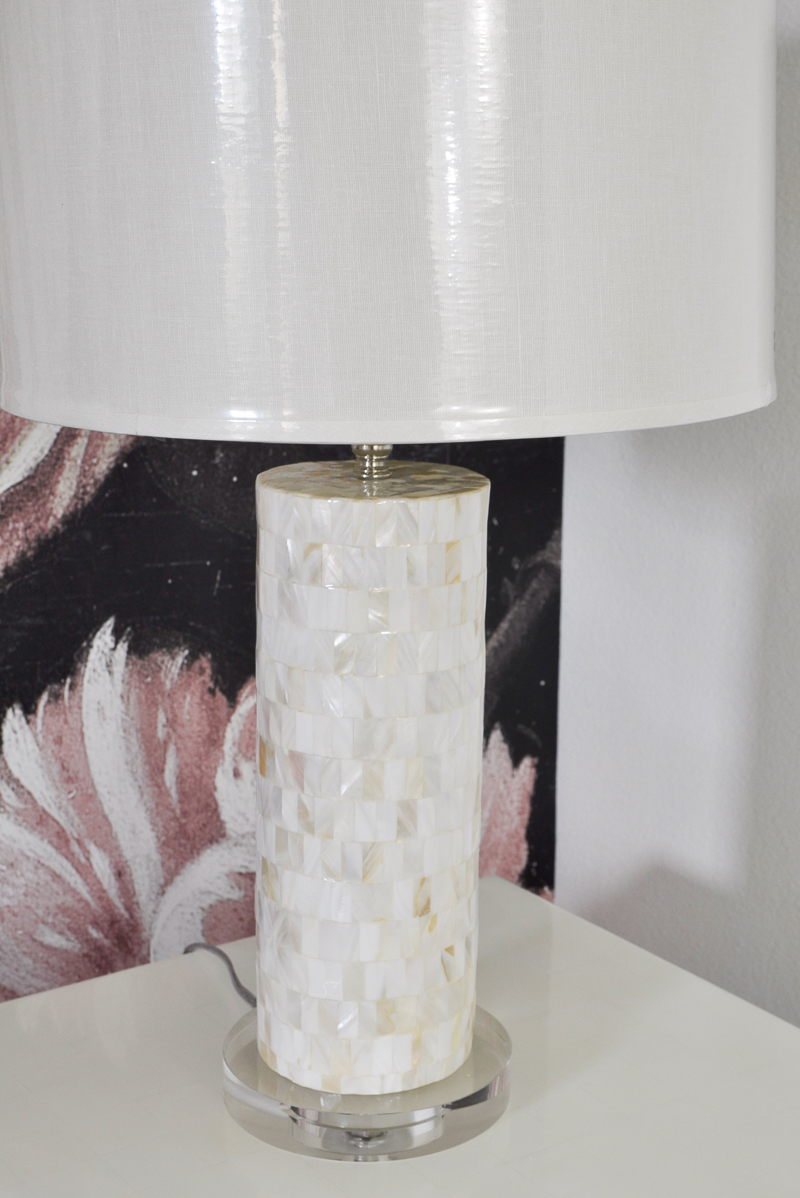 The big delivery of the week was the fabulous Gabby nightstands. Can't wait to show you more next week in the reveal!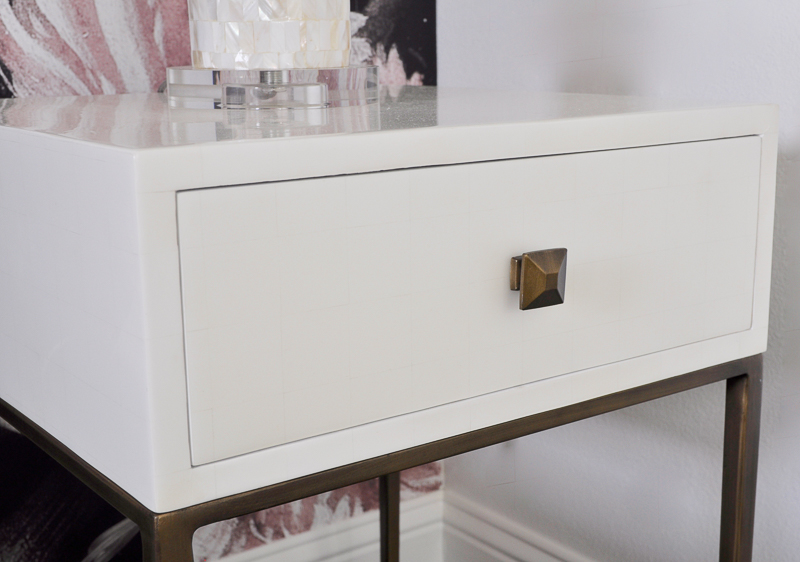 I also received the brass curtain rod and it's perfect!
Shop my One Room Challenge 

As you can see, we are getting so close to completion! Truthfully, I can barely contain my excitement. I cannot wait to unveil next week's completed look!
This is what remains of my list:
Hang the chandelier (it is scheduled to arrive tomorrow, so watch Instagram Stories for a sneak peek)
Finish painting the trim molding (the never-ending task)
Find a few more accessories
Style the room!!!
Shop my Accessory Options

A huge thanks to my amazing sponsors!
I will continue to share updates throughout the week on Instagram Stories. You can follow along here. Please consider subscribing to my newsletter for weekly updates.
As always, thank you for visiting and following my progress. I am grateful you have chosen to do so. Until next week…happy decorating!