Today, after many requests, I want to share the electrical must-haves I gathered on Instagram. If you ever find yourself building a new home or doing a remodel, consider these tips. They are truly great ideas and so helpful!
First though, a quick update…
The framing of our new home is now complete minus a few very small items. If you missed our framing post, you can find it here.
The underlayment is on the roof. In case you don't know what an underlayment is, it's an additional layer that provides extra resistance to moisture and is installed prior to your roof shingles.
Our plumbers are working on their rough-in. Next up will be HVAC and electrical.
This brings us back to electrical must-haves. Many of the items I'm sharing today were recommended by you all! I asked for your tips on Instagram and you shared some amazing ideas. I am so impressed!
Outlets
Inside of closets
Extra behind primary nightstands (with phone chargers)
Inside of kitchen drawer for a charging station
At multiple heights in the pantry
Inside bathroom drawers
Outlet under bathroom sinks (charge toothbrush out of sight)
Floor outlets (we added to the living room in the foundation)
Outlets near the staircase and mantels
Outdoor kitchen
Outlet for robot vacuum in a closet
Outlet by stairs (handrail) for Christmas garland
Lots of outdoor outlets
Dimmers
Kitchen pendants
Dining room chandelier
Breakfast Room chandelier
Fireplace sconces
Living Room chandelier
Primary Bedroom chandelier
Primary Bathroom chandelier and pendant (for relaxing baths)
Entry chandelier
Lights
Add option to light up glass cabinets (pantry, bathroom, kitchen)
Inside shower
Light up any tray ceilings
Wiring for sconces in bedrooms
Garage lights other than dated fluorescent lights
Garage workbench lighting
Light Switches
Jam switches for pantry, coat closet
Light switches by the bed
Power
Outdoor kitchen
Electric shades
Caseta Lutron Smart Dimmers
Wiring for towel radiator
Wiring for speakers in the lights (for music)
Data points for internet in office, tv room, and anywhere an internet connection is needed
Power in garage for electric car
Exterior Lighting
Outlets for cafe lights, Christmas lights
Soffit lighting
Landscape lighting
Front porch – both sides of front door
Pendant on porch
Sconces (2)
Motion detector lights
Dog yard lights
Detached garage
Driveway lights
Also
Underfloor heating in bathrooms
Demister pads behind mirrors
Wire for future hot tub
If you have any thoughts, ideas, or tips that are not included above, please include them in the comments below!
Before you go, here's a sneak peek of some of my lighting selections for our new home. Many of them are on sale now!


Subscribe and be the first to know about new posts and more….
Click on the Image to Subscribe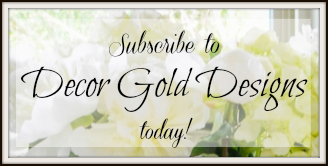 SOCIAL
Instagram | Pinterest | Facebook
Follow me on the LIKEtoKNOW.it app!