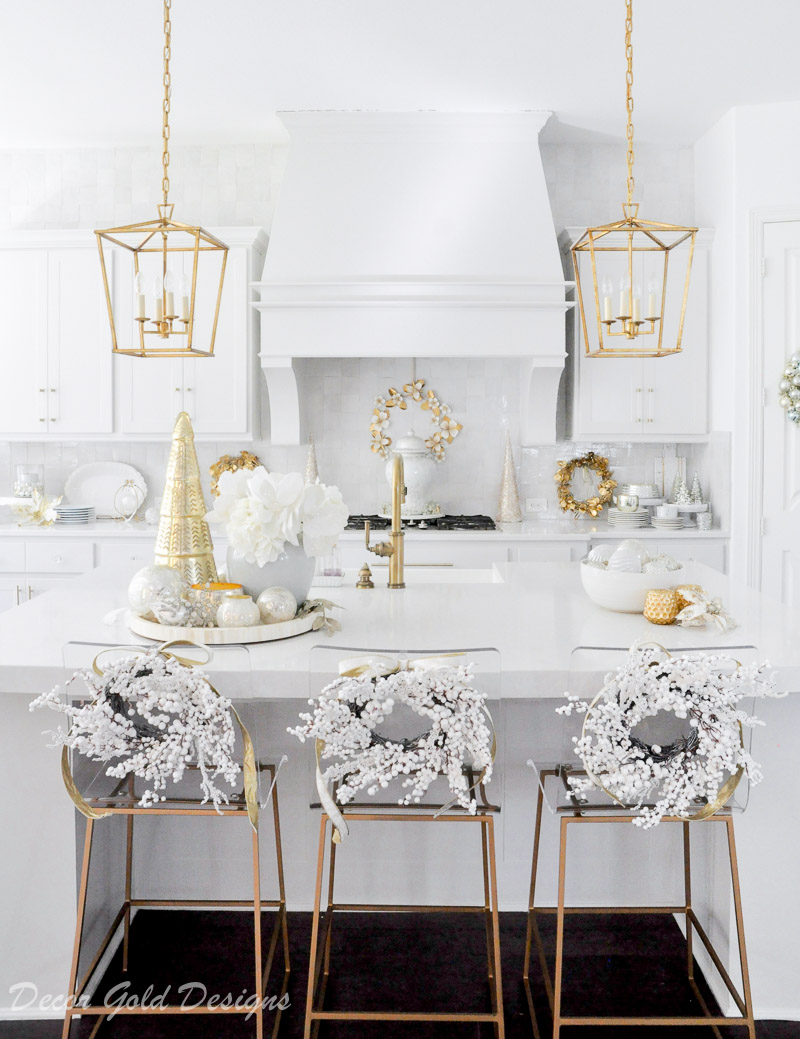 There is something about the kitchen and Christmas that go hand in hand. It is the heart of your home and the space you'll likely use often during the holidays.
As we prepare for our sweet family to arrive for Thanksgiving, my focus is on our kitchen. I can hardly wait to hang out in here with those I love the most.
For the holidays, I wanted to create a bright and cheerful look in my kitchen, almost a white Christmas theme. A beautiful combination of white, gold, and a touch of icy blue were my colors of choice. The space is open to my living room. So, coordinating was imperative. If you haven't yet, be sure to visit my Christmas living room for more decorating ideas and inspiration.
*This post contains affiliate links.
And now, are you ready to tour my Bright White Christmas Kitchen Tour?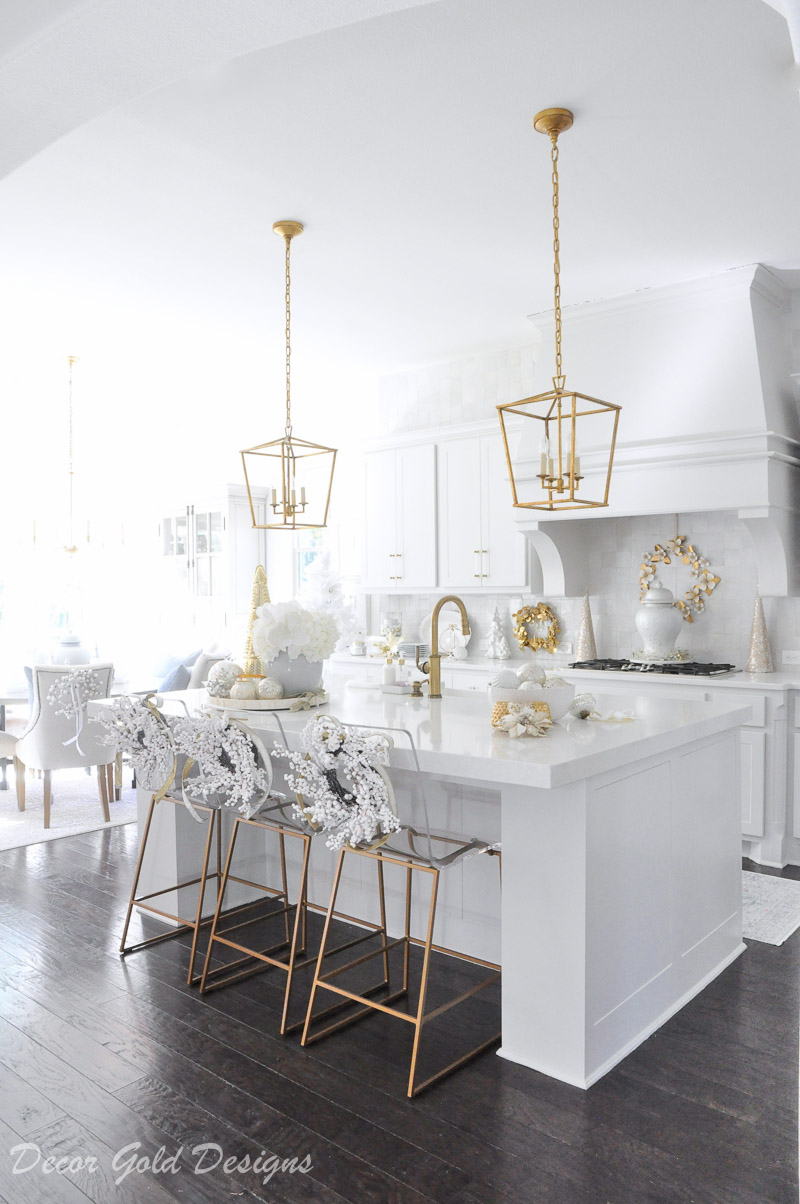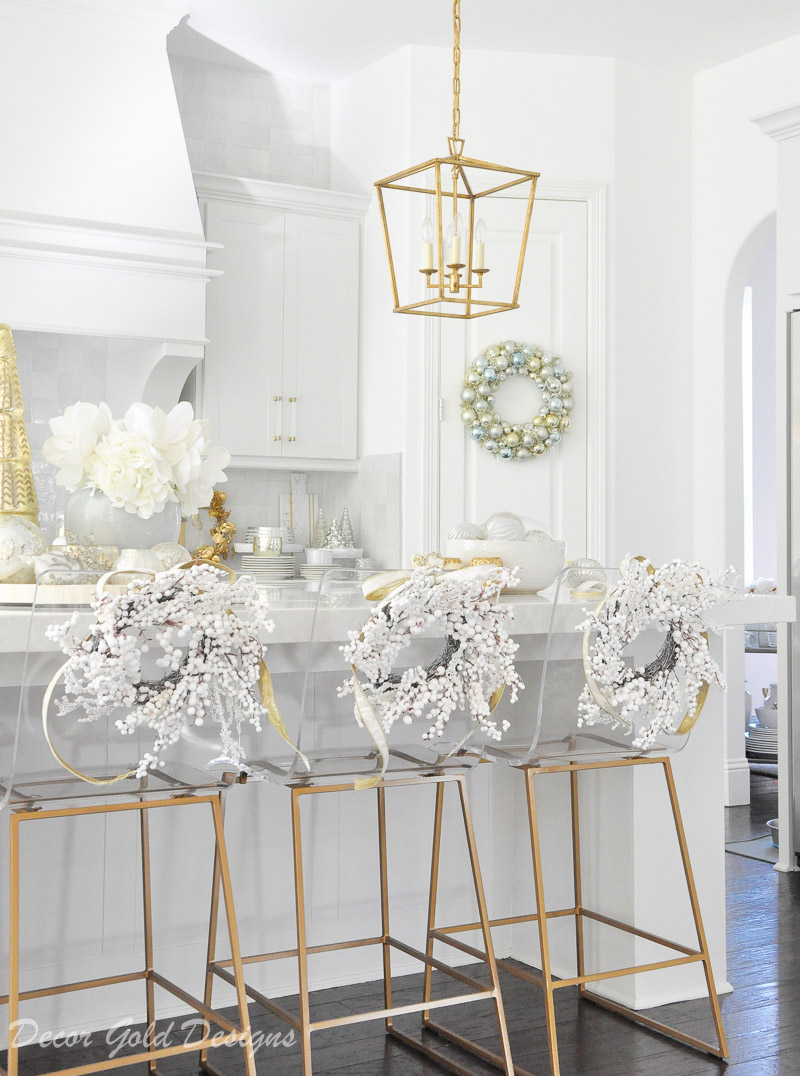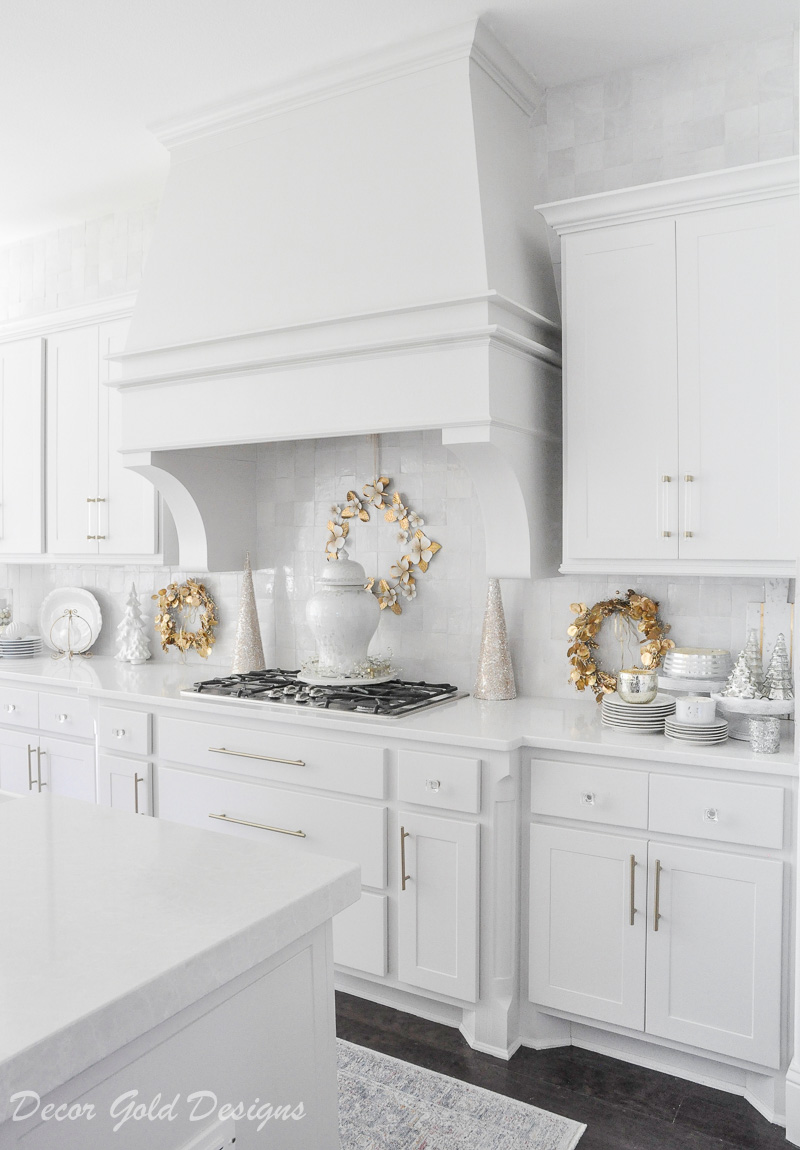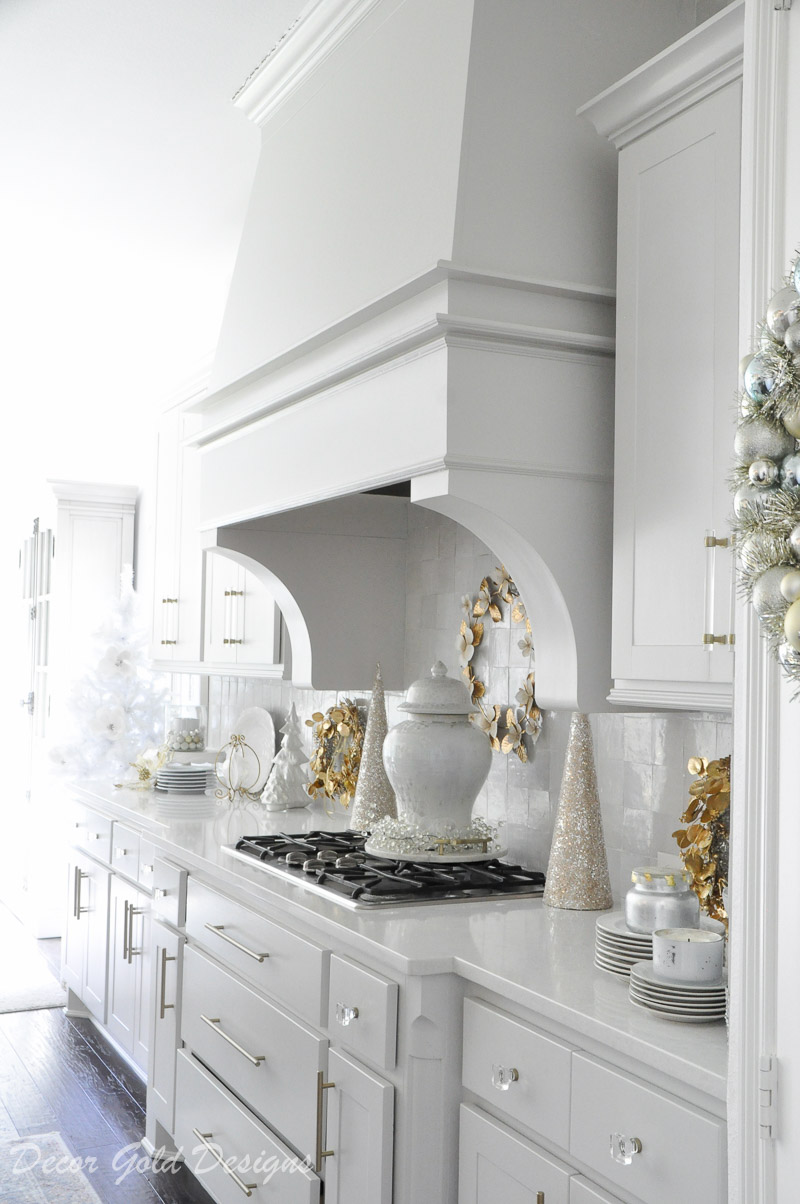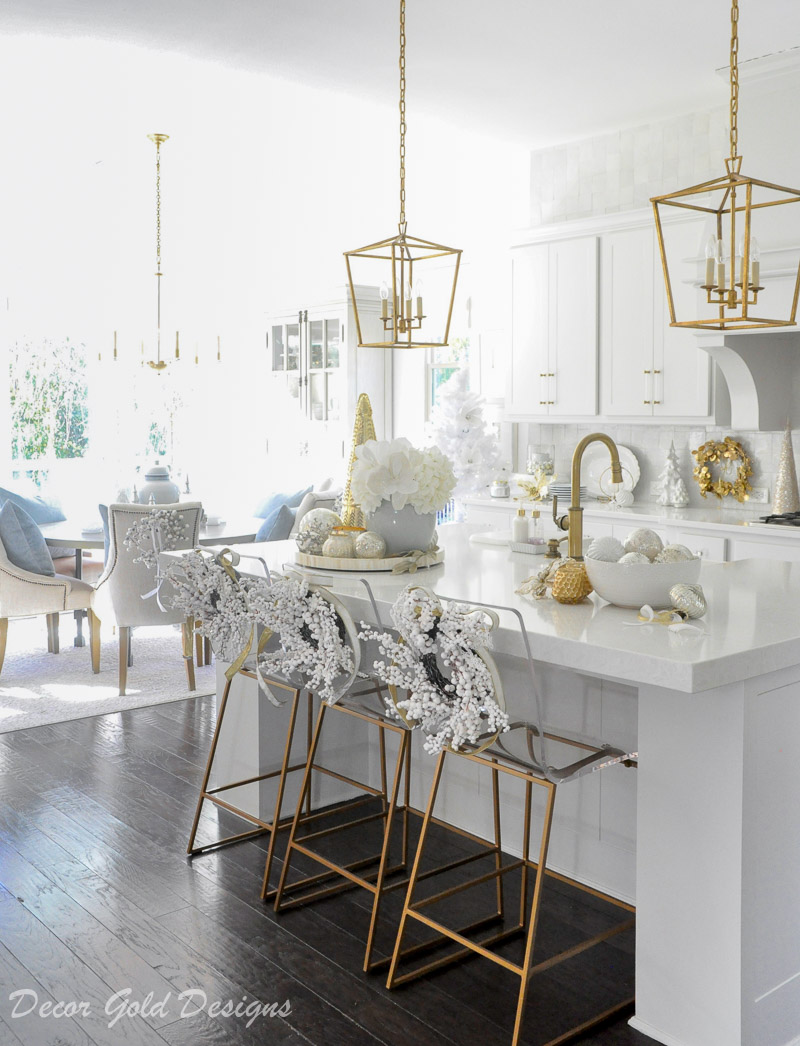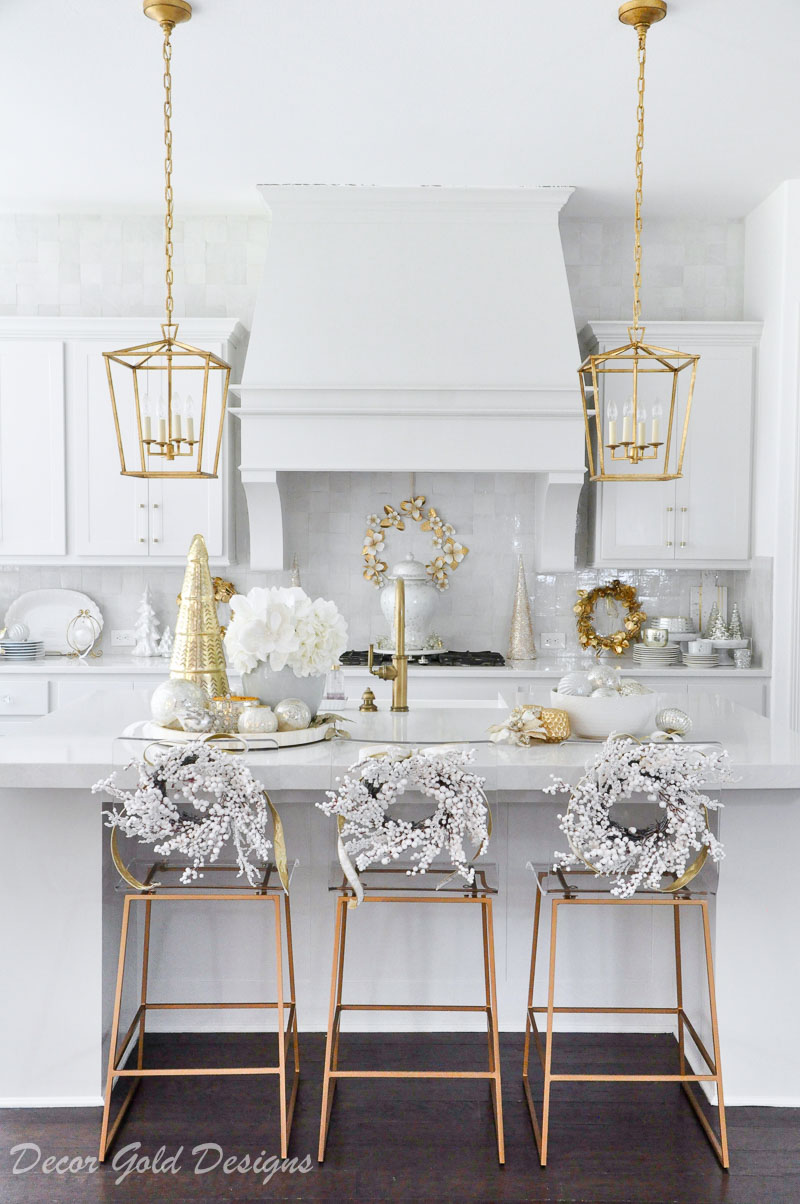 I love the look of a cute mini wreath on the back of my bar stools. I first added similar ones last year, which you'll see in a new space this year. But, this year I wanted fuller wreaths. I looked EVERYWHERE for these and was thrilled to finally find them. They are show-stoppers for sure!
Try adding a wreath to the back of your chair or stool with a command hook. Or add a bow or a swag of greenery….all so cute!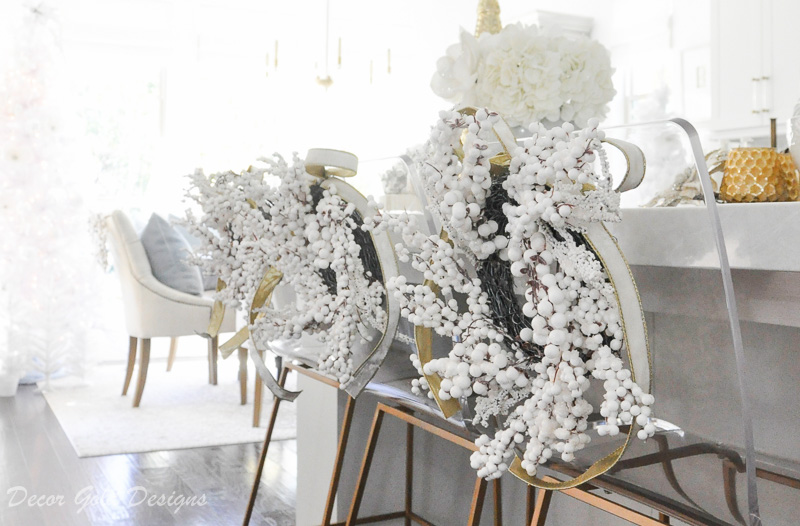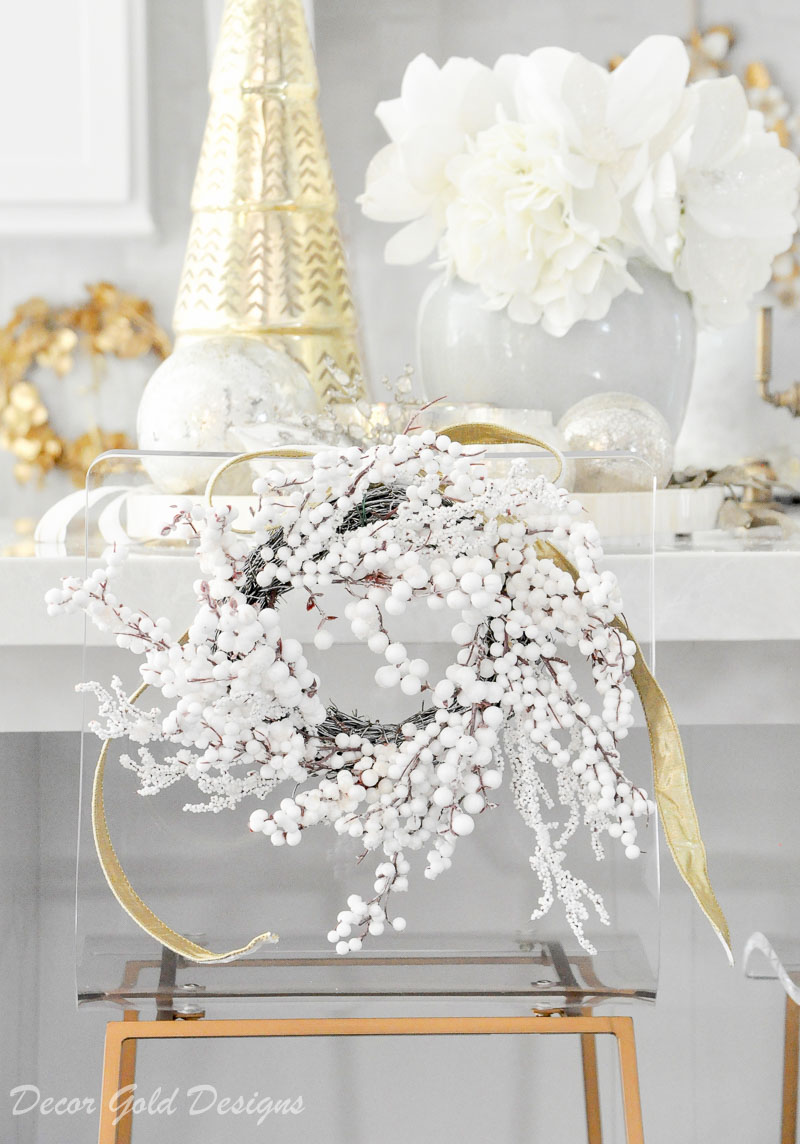 SHOP WREATHS

On my island, I almost always use a large round tray to collect my decorative accents.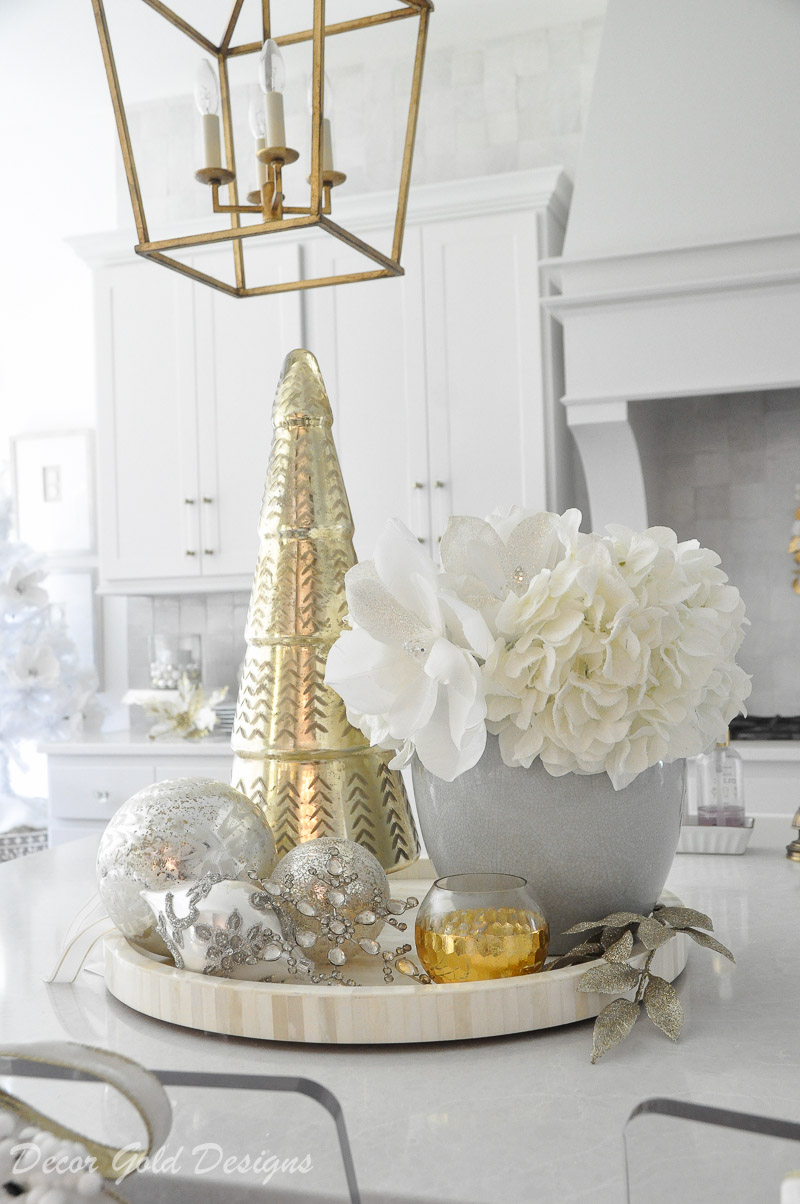 You can fill any extra space left on your tray with ornaments.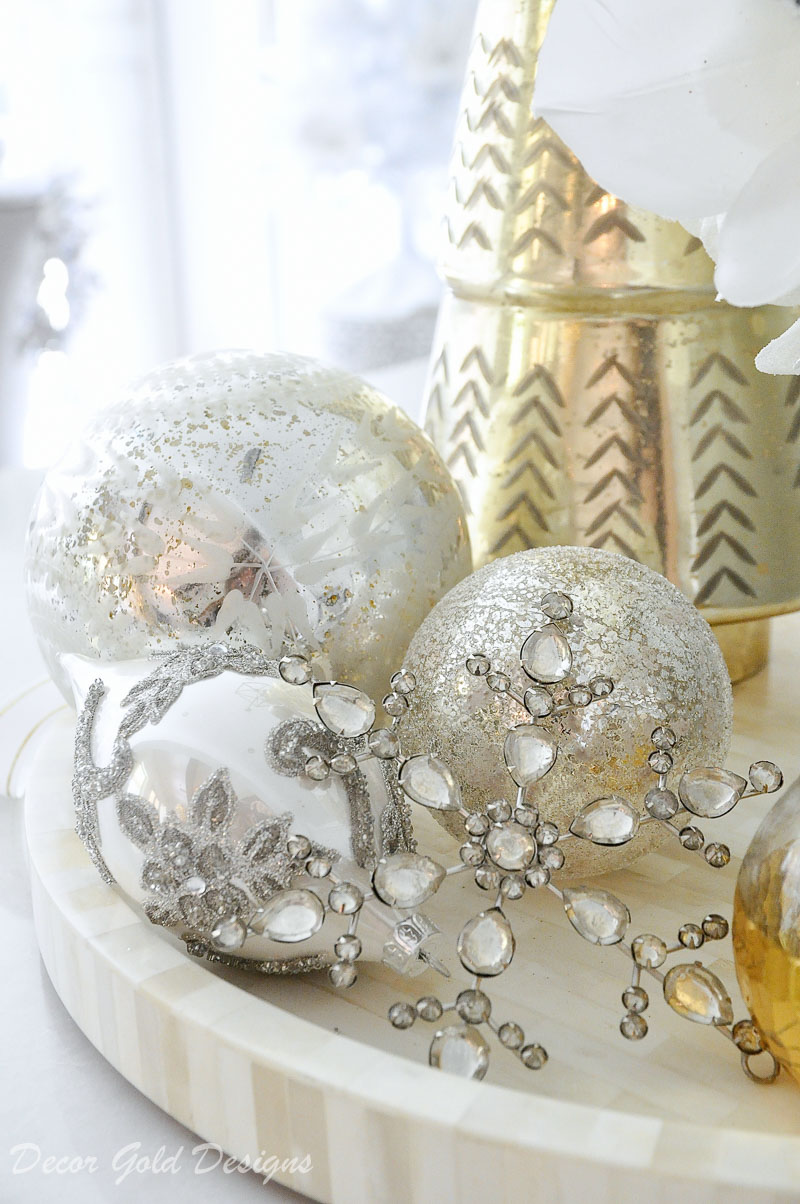 Another simple idea, a bowl full of ornaments. If you don't have enough ornaments to fill a bowl, add bubble wrap to the bottom half of your bowl and you'll need fewer ornaments for a full look!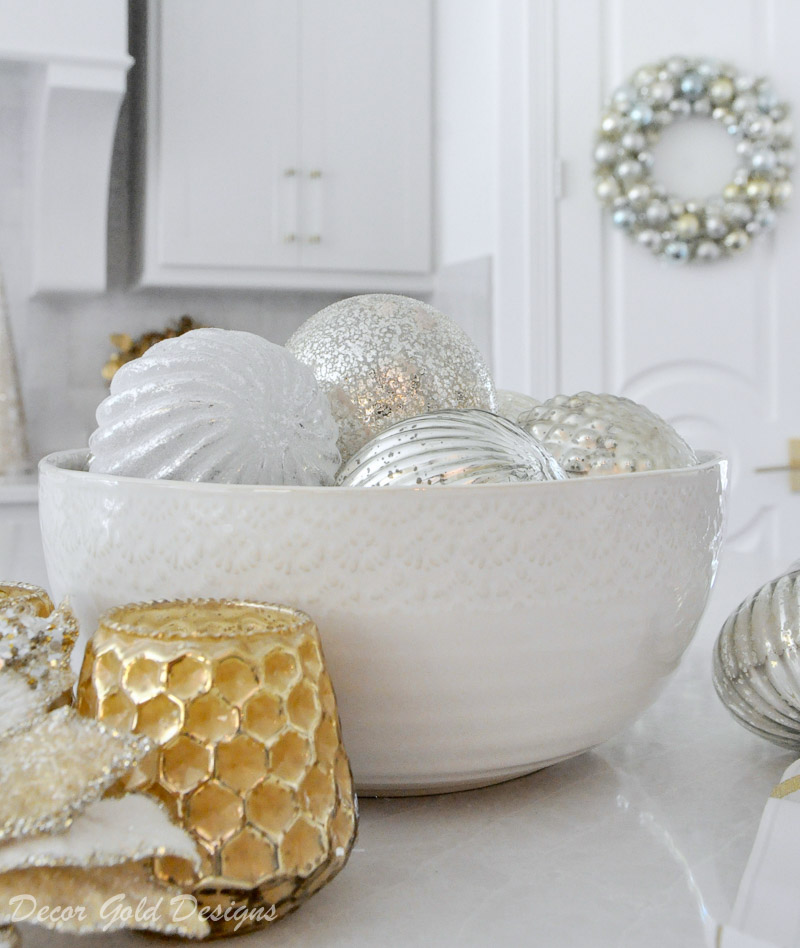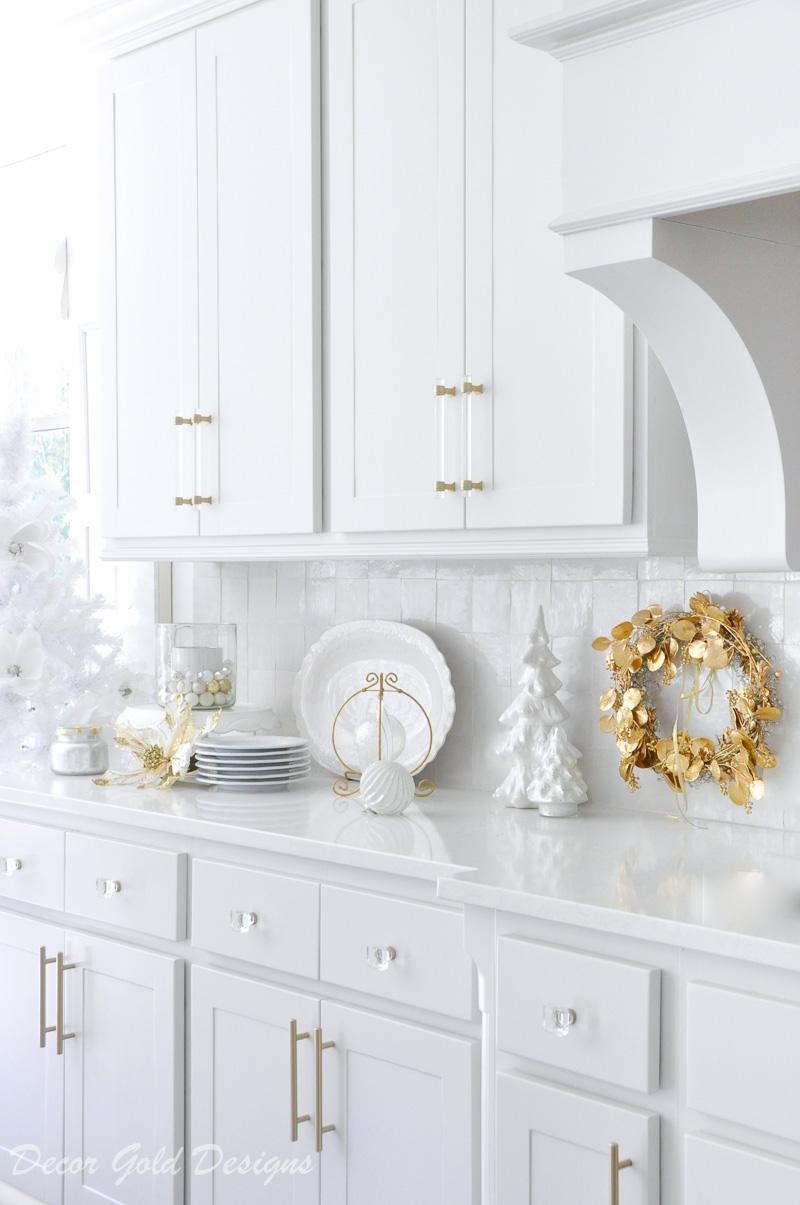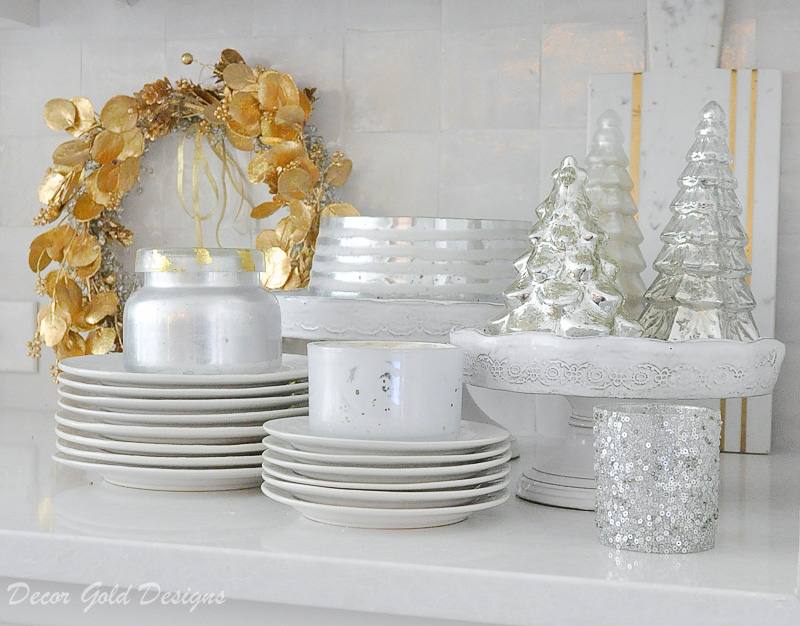 Fill a hurricane with a candle and some tiny ornaments for a fun Christmas accessory. This combo makes a fabulous gift too!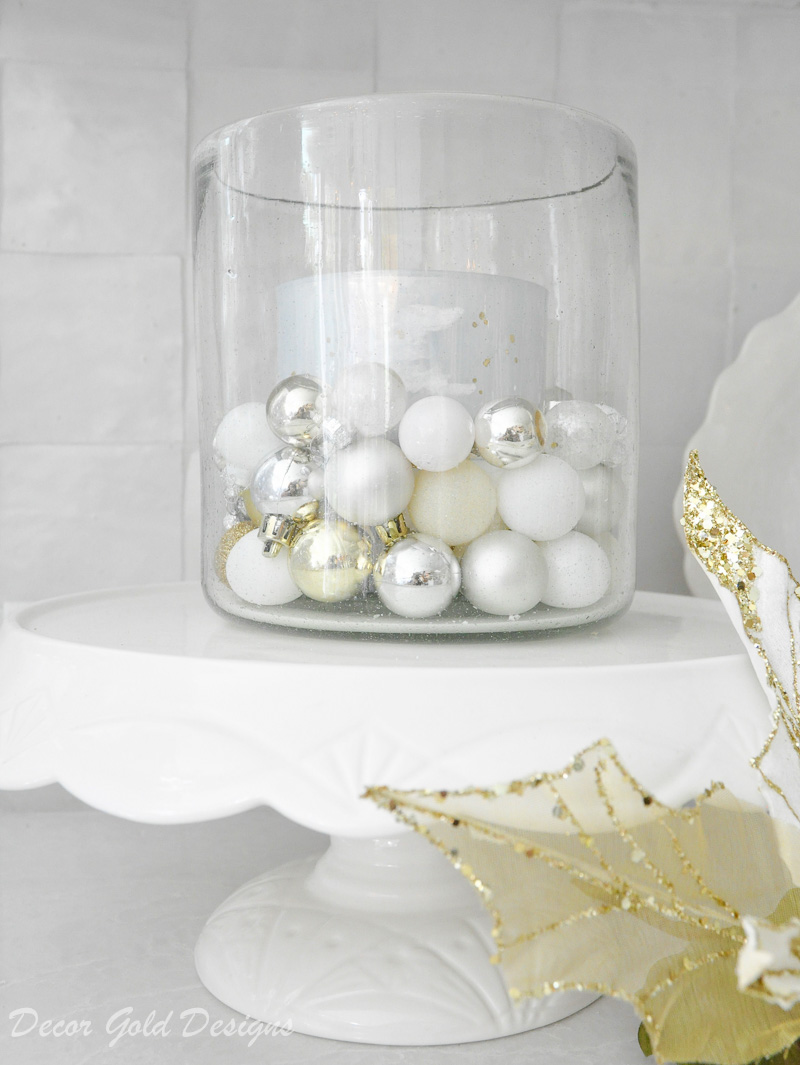 Do you have a door in your kitchen? Add a wreath to it!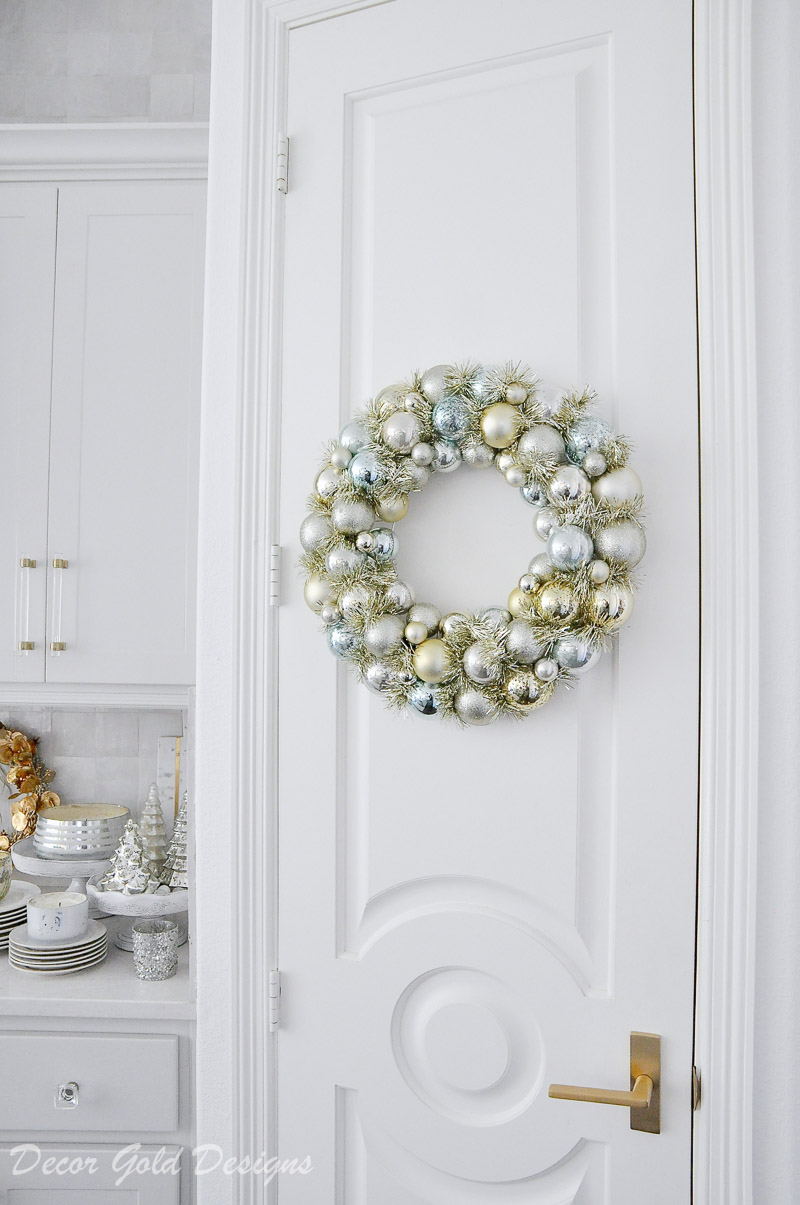 Another space that is open to our kitchen, our breakfast nook. Here is the view.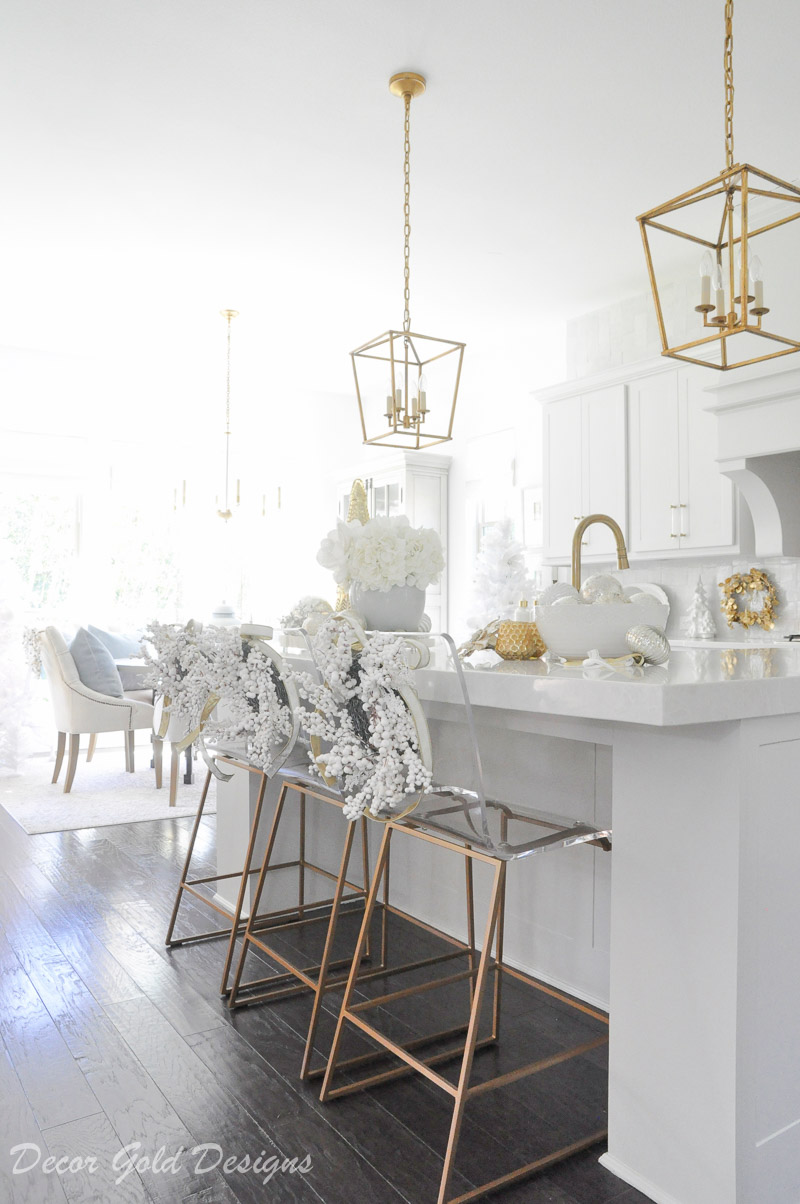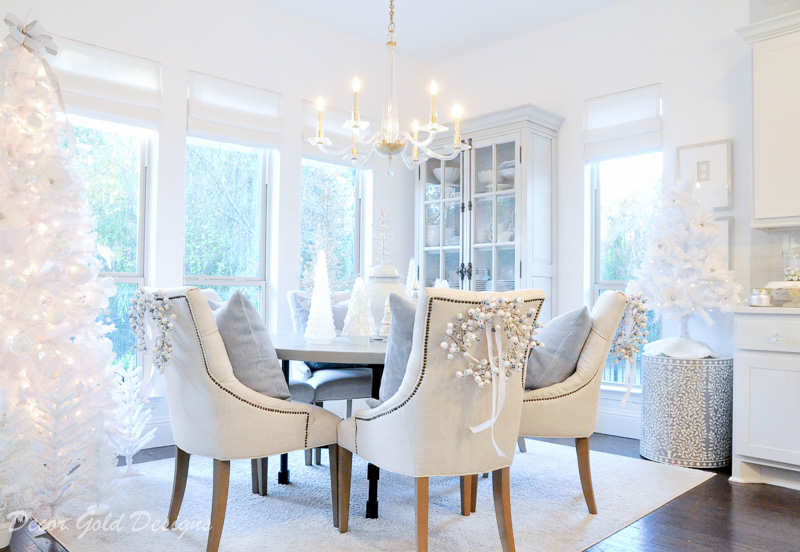 I added a tree to the corner and styled it with all white ornaments and magnolias. It is the white tree that was placed in my bedroom last year.
SHOP TREES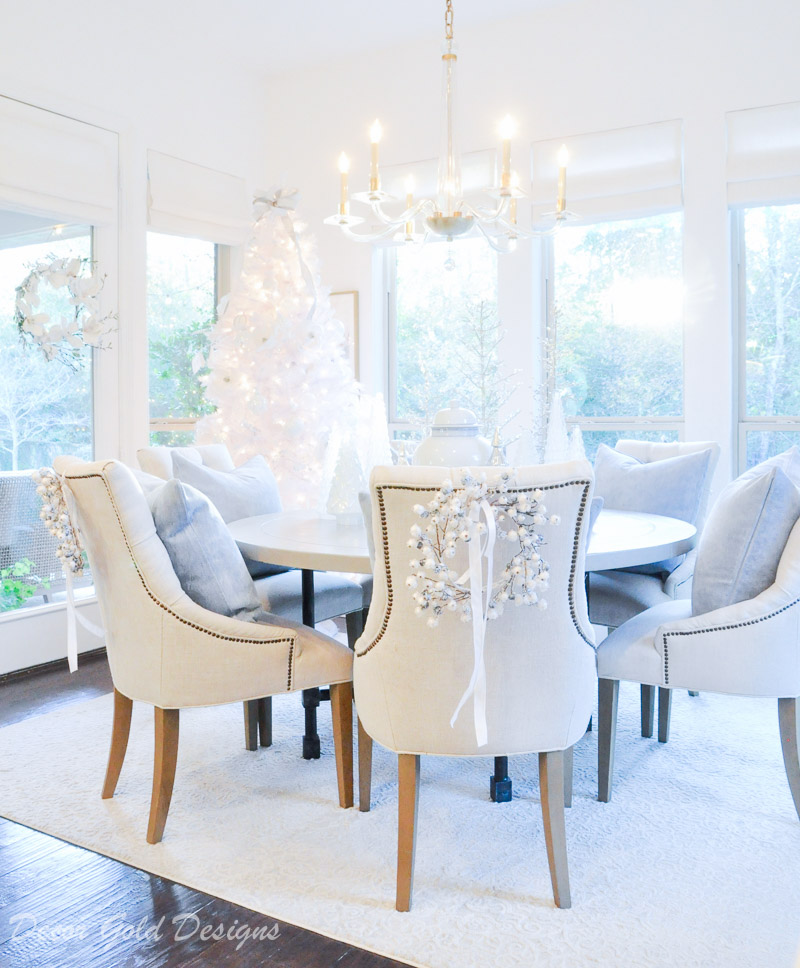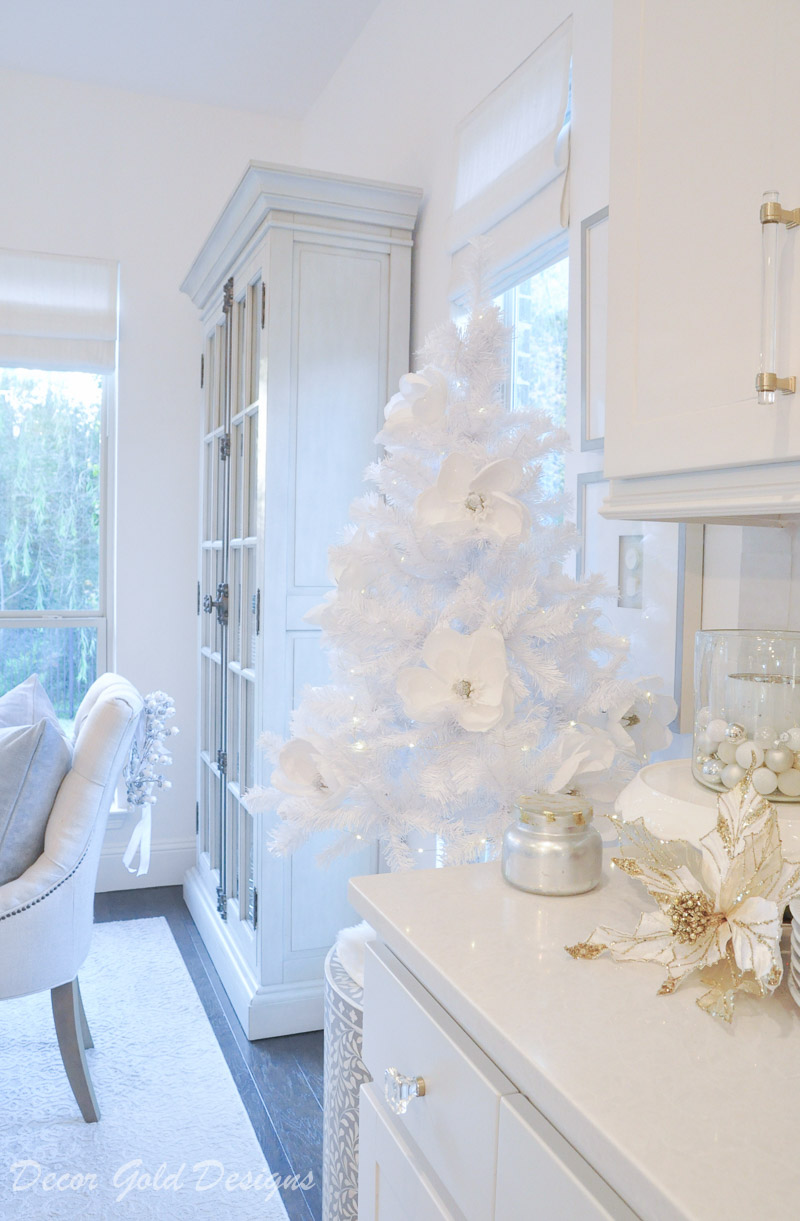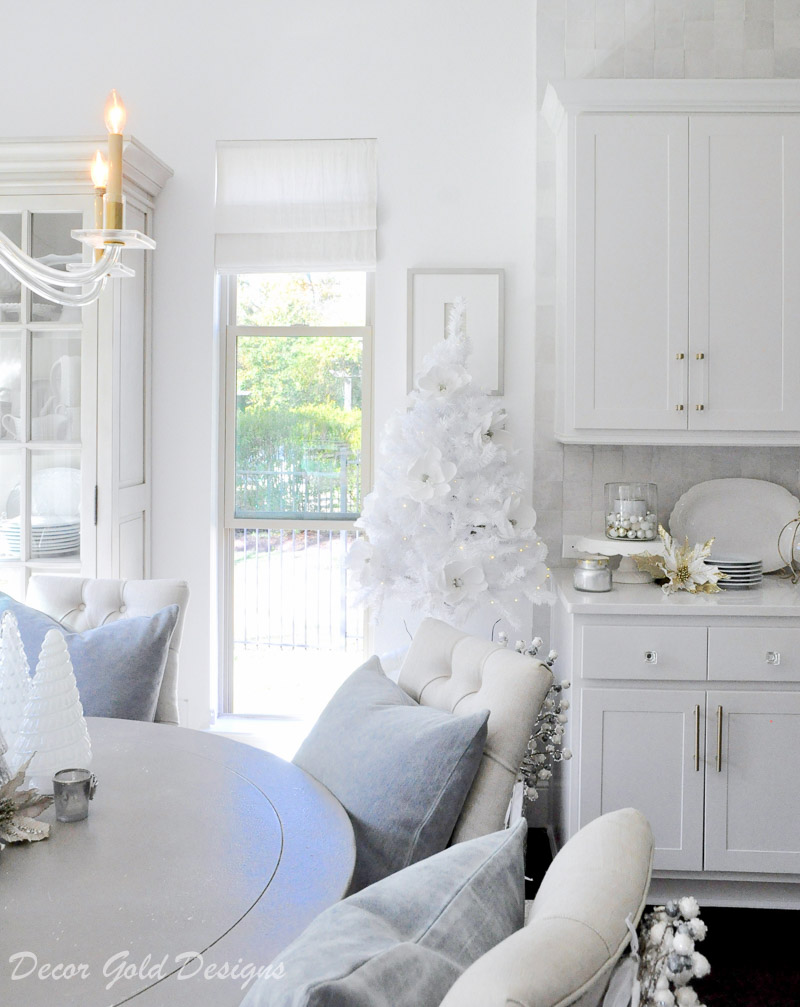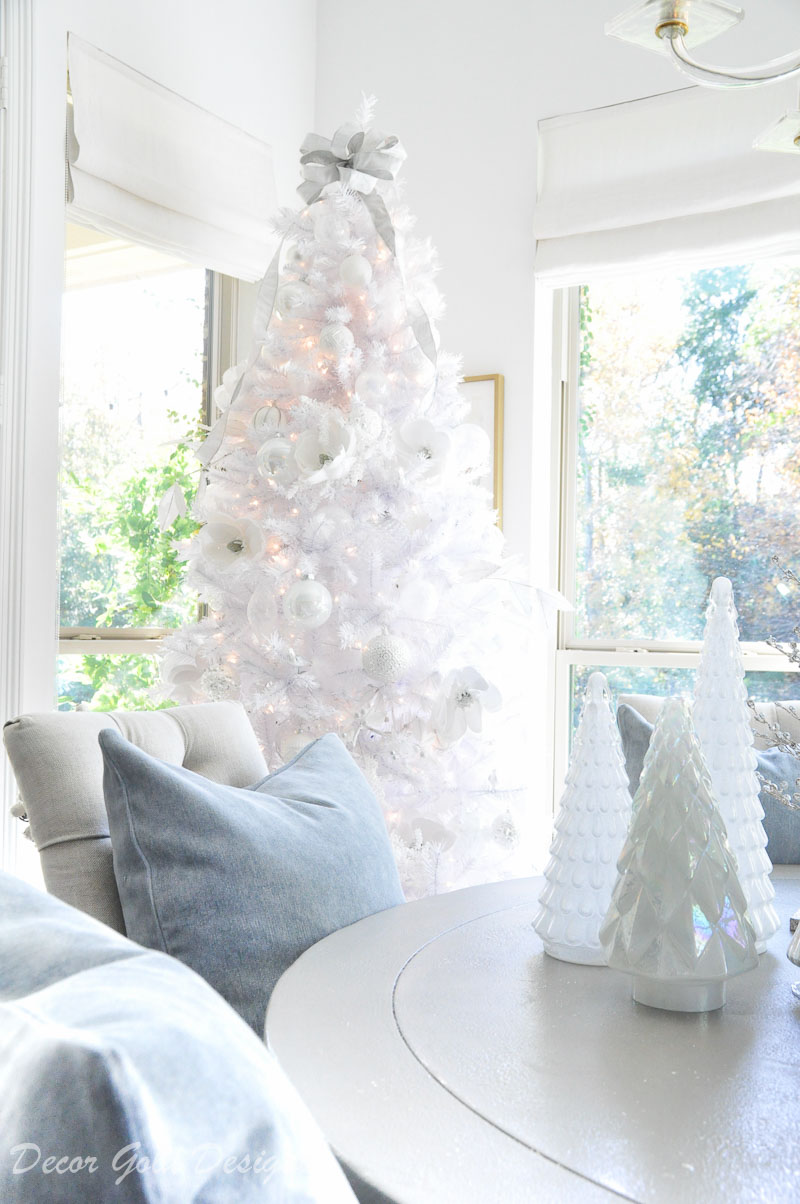 These are the mini wreaths that were on my kitchen bar stools last year. This year I used a tiny nail to fasten them to the breakfast room chairs this year.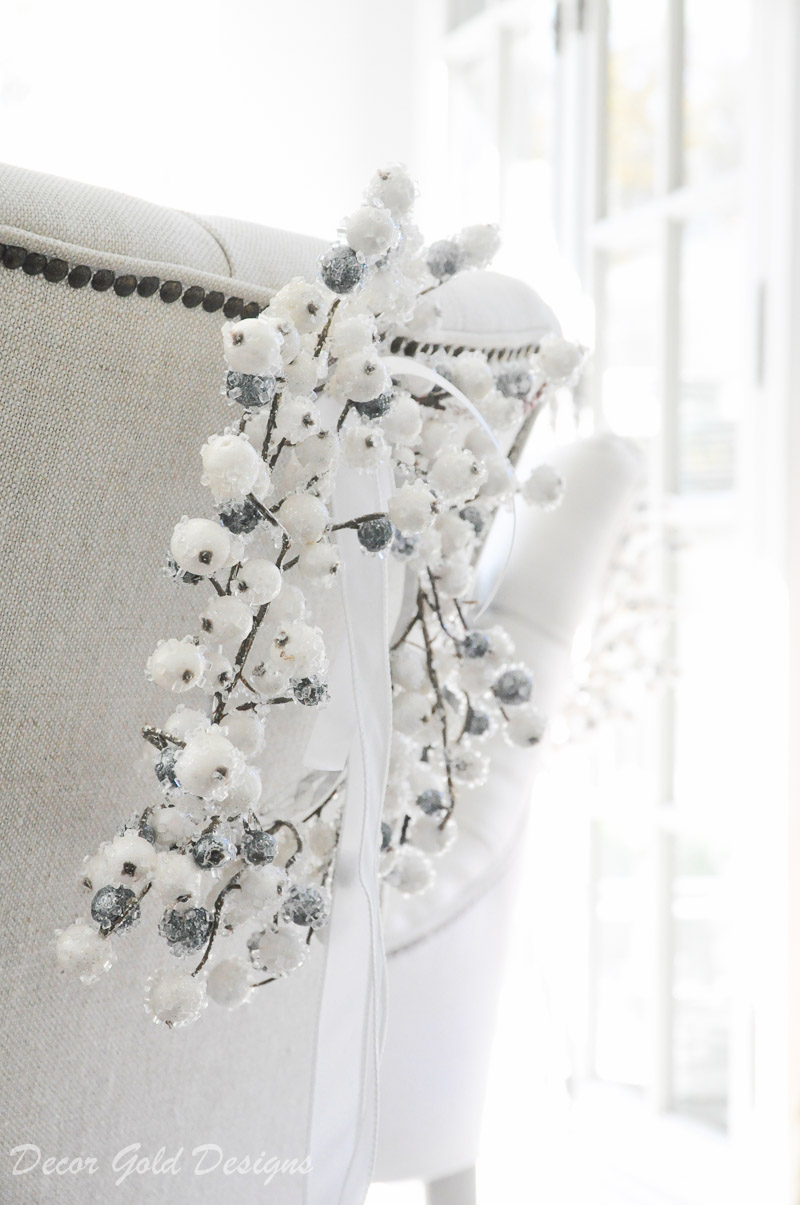 Even though it looks a bit like fall outside, inside looks like Christmas!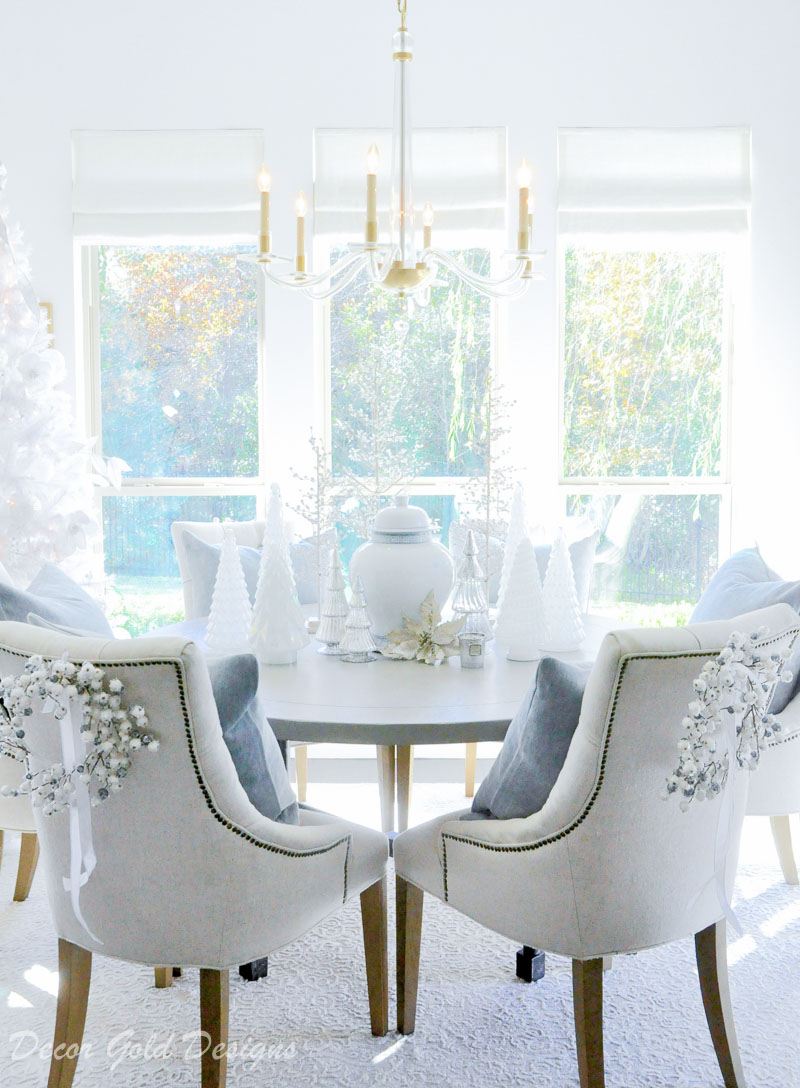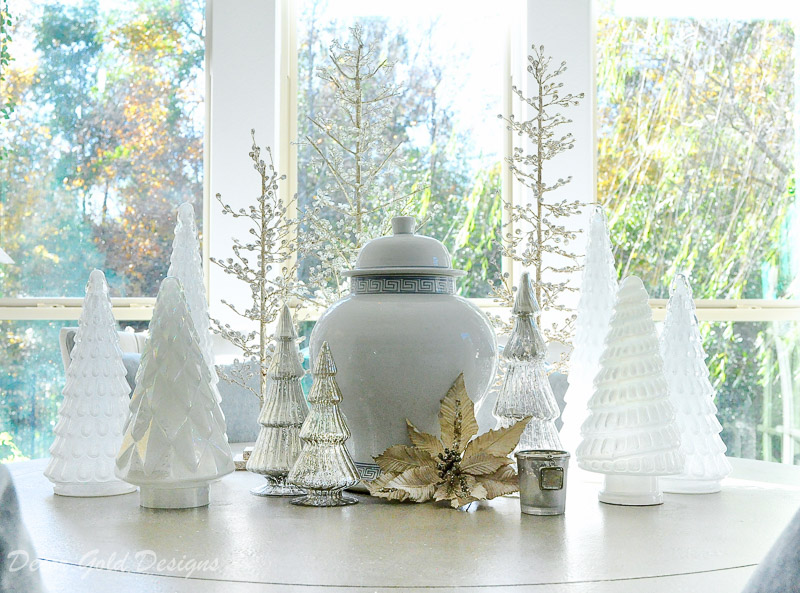 Thank you so much for visiting! If you missed it, my living room tour is linked below.
Coming very soon, our Christmas dining room and bedrooms!
SOURCES
KITCHEN
Counter Stools | Faucet | Light pendants | Door lever

Additional stool options:


Cake stands | Round tray | Fruit bowl | Bread plates | Candle
Additional finishes, hardware, and sources can be found here.
BREAKFAST
 Chandelier | Chairs | Similar cabinet 1 | 2 | 3
Visit my Christmas Living Room Tour for much more!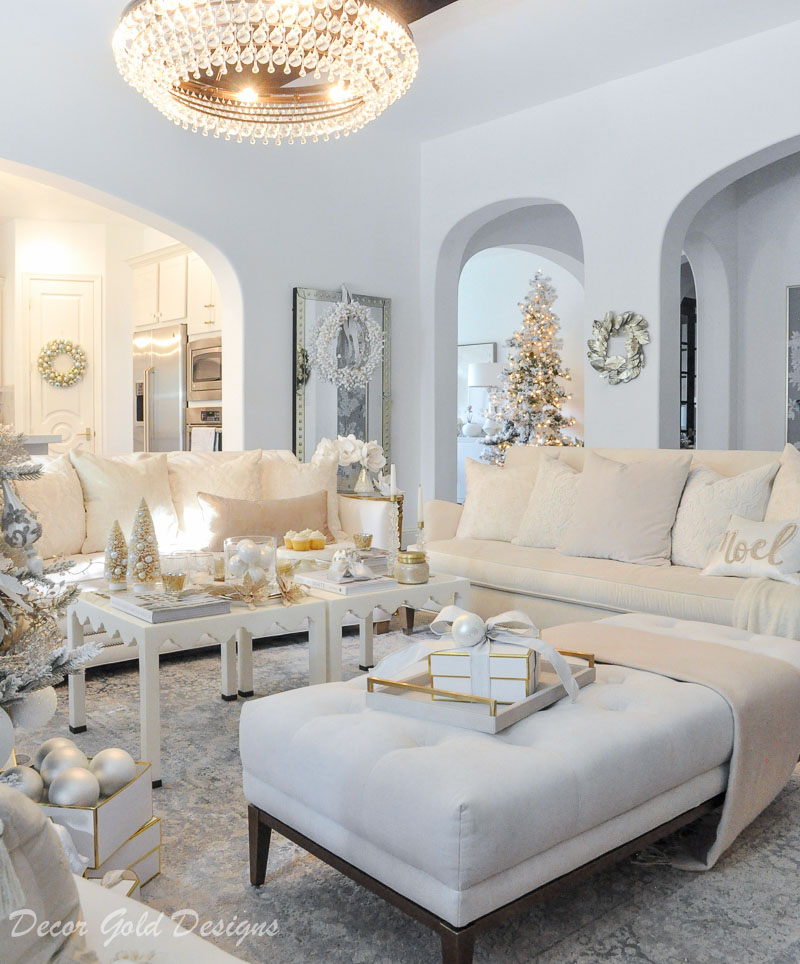 I hope you'll stay connected…..
Click on the Image to Subscribe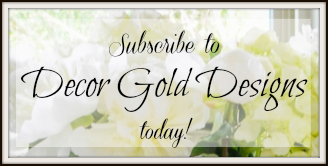 SOCIAL
Instagram | Pinterest | Facebook
Follow me on the LIKEtoKNOW.it app!