Wow, what a year. Or should I say two years? Things have changed a lot around here and I have been dying to fill you in! The first of the big changes came when Tony began working from home. I am used to being alone in our house during work hours, so there was a huge adjustment to my blogging routine.
Also, I've been spending a lot of time out of state. We have a tiny place that we rent for the summer in our favorite beach town which allows us go come and go. This is our third summer doing this and it has been wonderful. Tony has needed to go back and forth a lot for work, but the dogs and I have enjoyed this setup immensely. Our goal is to buy a small vacation place here eventually, but for now, we are very grateful for our current summer home.
The biggest change though, is the most impactful change…..
WE SOLD OUR HOME!
It is most definitely bittersweet. I cried a few times and I know it was emotional for Tony too.
This was the first home we built together and we became very attached to it. During the eight years that we were there, each space was updated and decorated, and somehow, the home helped me start my business, Decor Gold Designs. To those of you who have been around for the journey, thank you so very much!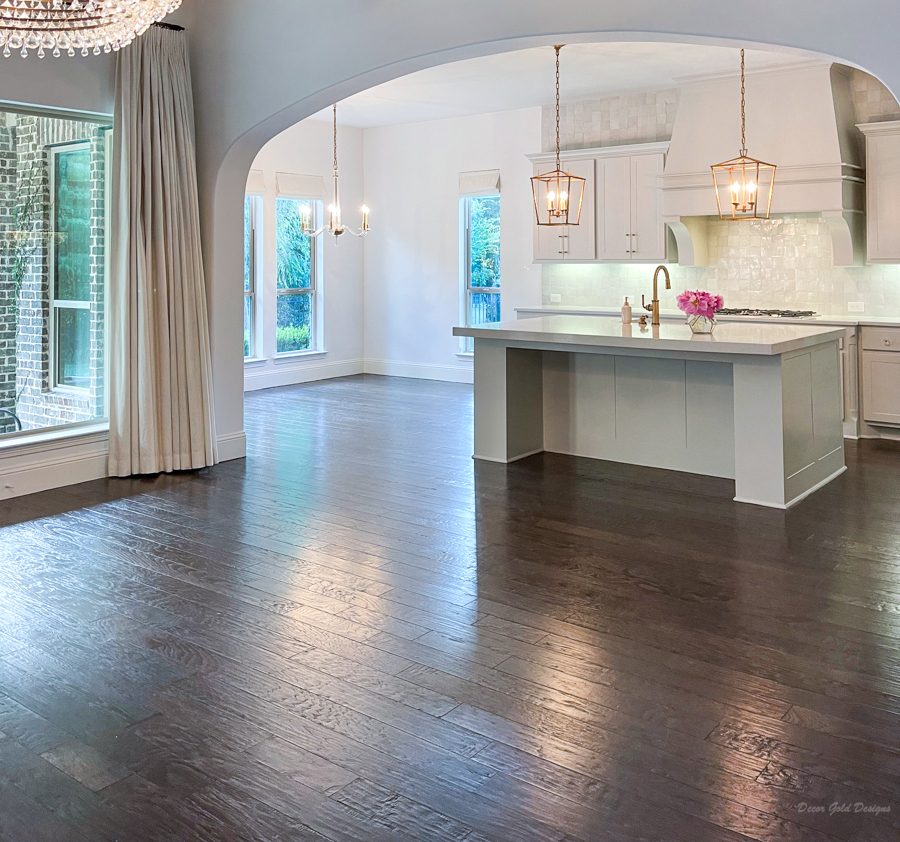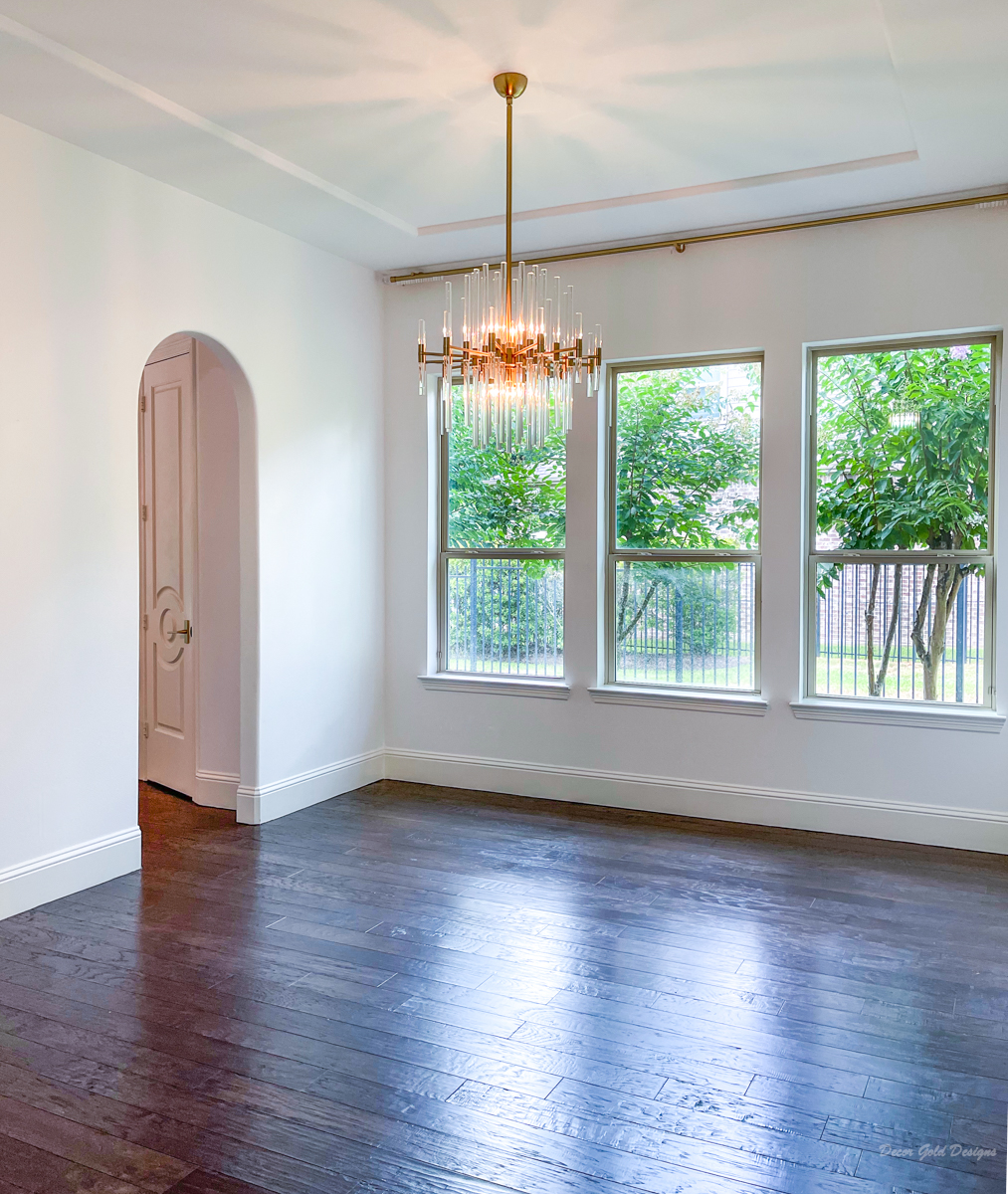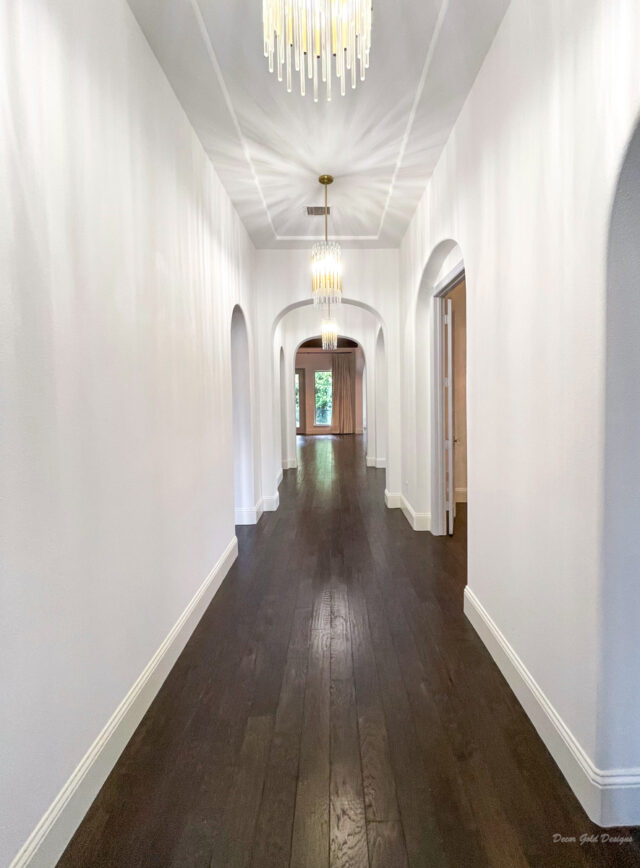 Seeing our home get packed up and then empty was surreal. We lived so much life there.
We had been thinking of selling for a while. Our needs have changed over the years, and we both love a new project.
One morning, Tony spotted a new listing for a rare lake front lot. It is on a small lake very near the house we just sold. Due to his profession, Tony is constantly watching for properties to hit the market. The real estate market had been somewhat crazy and less than buyer-friendly (fortunately that is now changing). There were multiple offers, but the seller chose ours and we are feeling very grateful for this blessing.
Once we found our new homesite, we began designing a new house! The new property is over an acre and will allow us to add an extra bedroom, a bigger pantry, and a few other things that we want and need. We plan to start building very soon!
Here are a few photos of our beautiful new wooded homesite.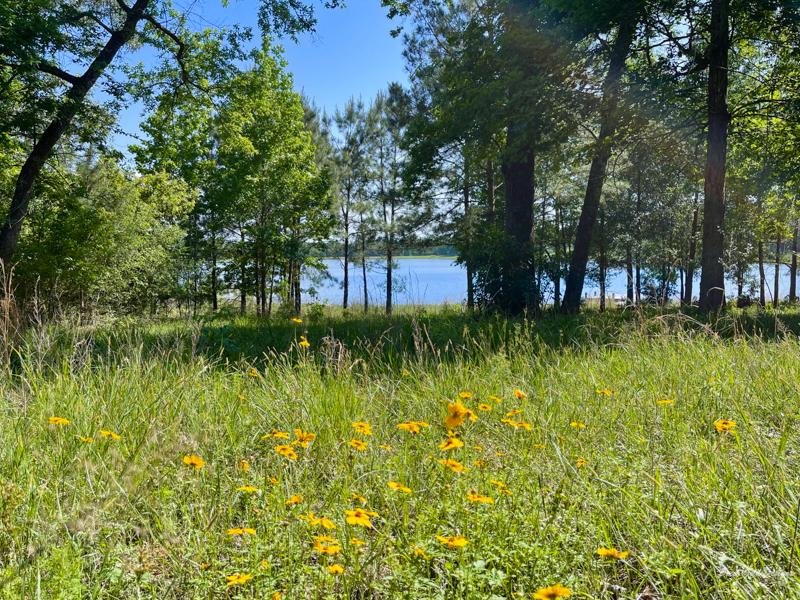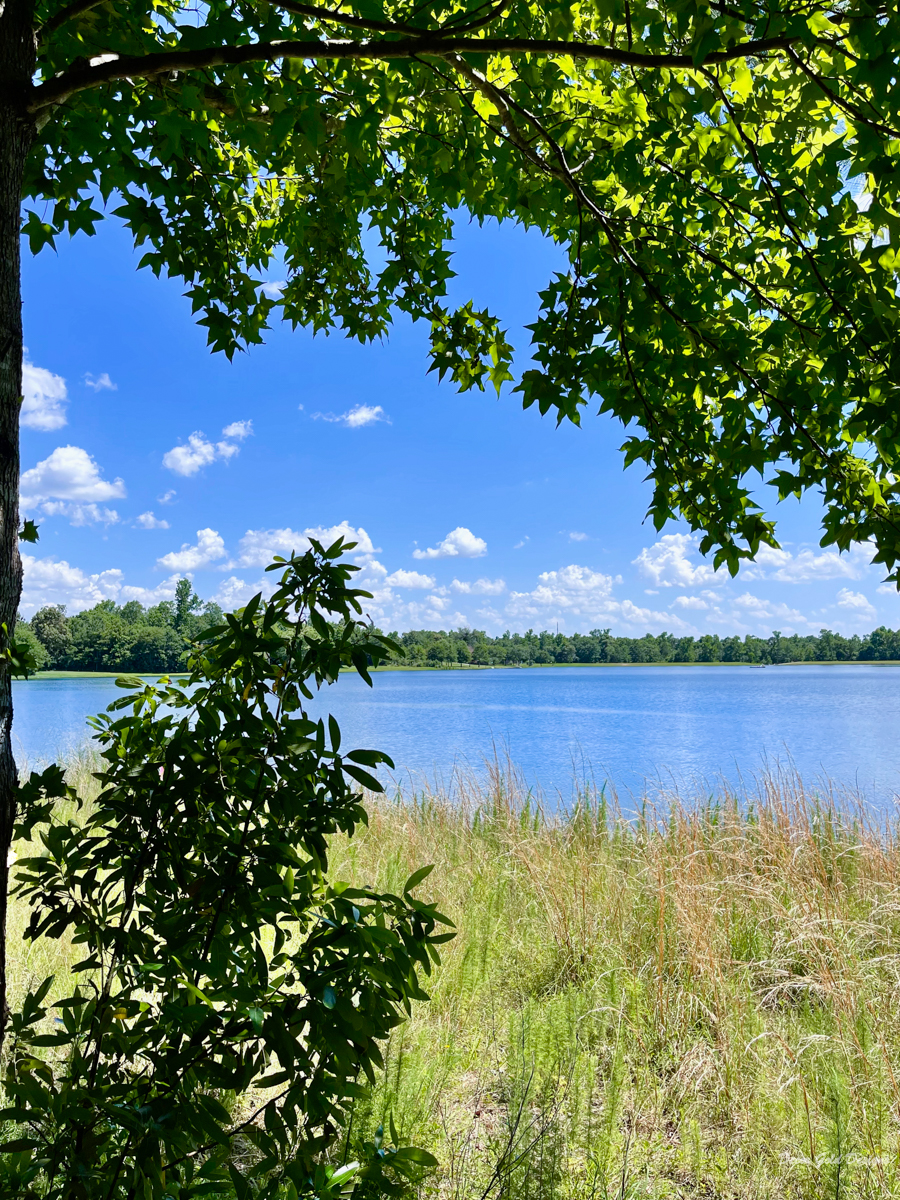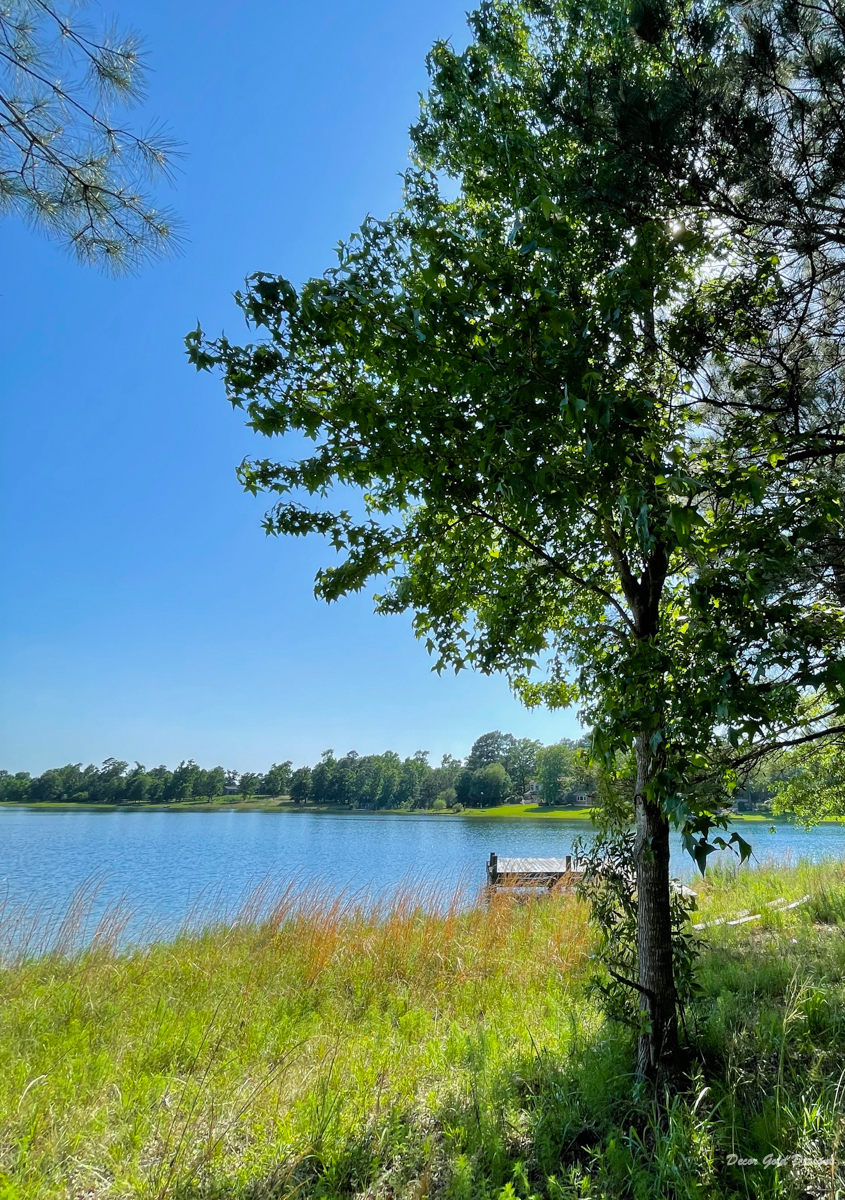 This place we will soon call home is a dream come true for us. I can't wait to share more with you, but for now, I will leave you with one last picture, this one is from the real estate listing. Can you see why we fell in love?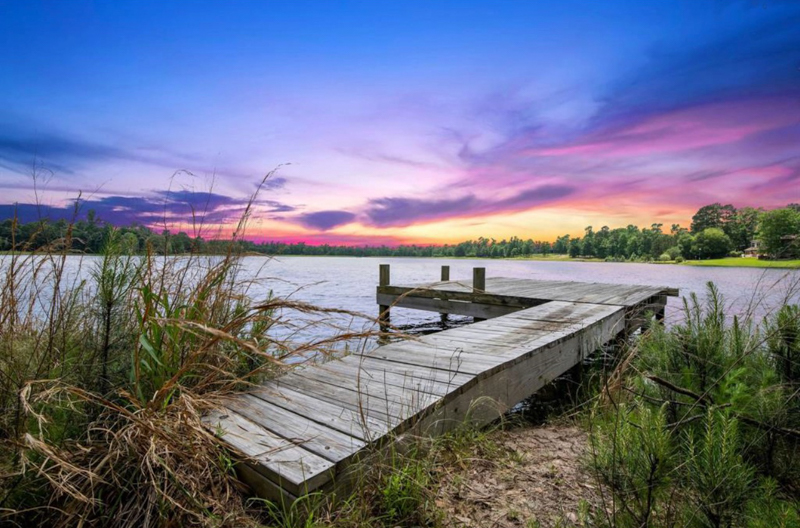 Oh, and I plan to share the designing, building, and decorating process with you, so be sure to stay connected! Also, there are soooo many blog posts I photographed, but never got to share with you, so watch for updated room tours and much more coming very soon!
Thank you again for following along and for your support!

The best way to learn of new posts and more….
Click on the Image to Subscribe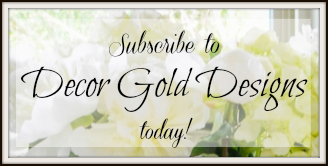 SOCIAL
Instagram | Pinterest | Facebook
Follow me on the LIKEtoKNOW.it app!