Accessories are the little things that matter.
This old adage also applies to decorating your home.
Accessories are the final touch. They are the sparkle and the things that give your room a completed look.
Adding accessories should be fun, but I've noticed that a lot of you find accessorizing to be difficult. I am hoping to change that for you all.
Let's get started!
I took everything out of my room except the rug and the furniture. You don't have to do this, but if you are struggling, removing all of the accessories allows you to layer things back into the room. Plus it's a great way to deep clean!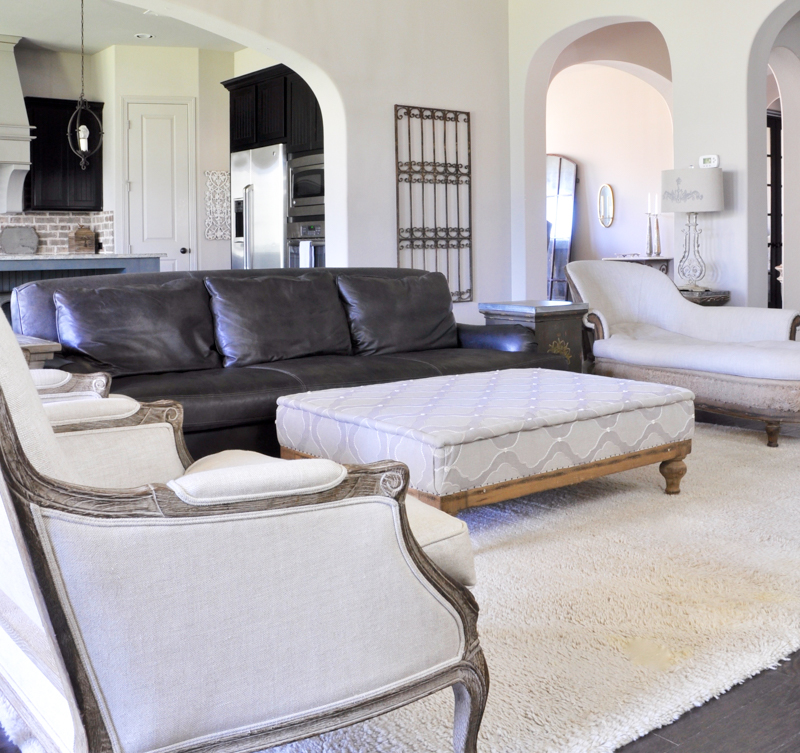 First, I recommend starting with the larger items.
In this room, I added throw blankets first (I'm always cold) followed by pillows. See how they soften the room and create a more cozy space?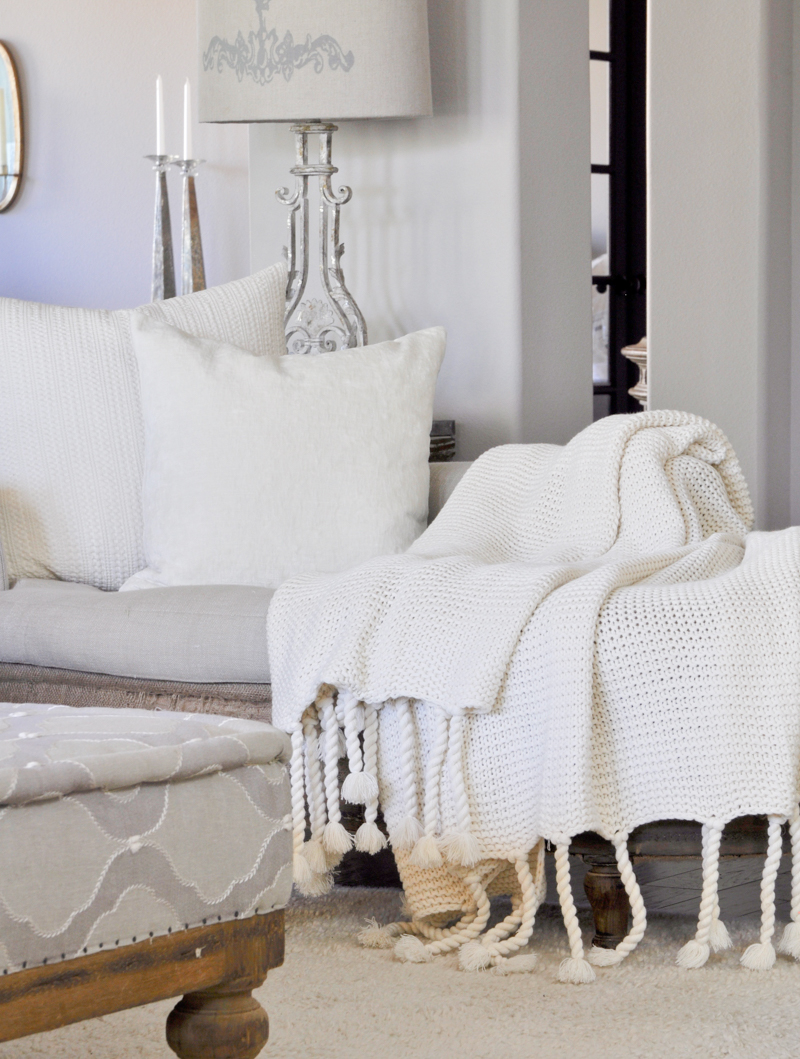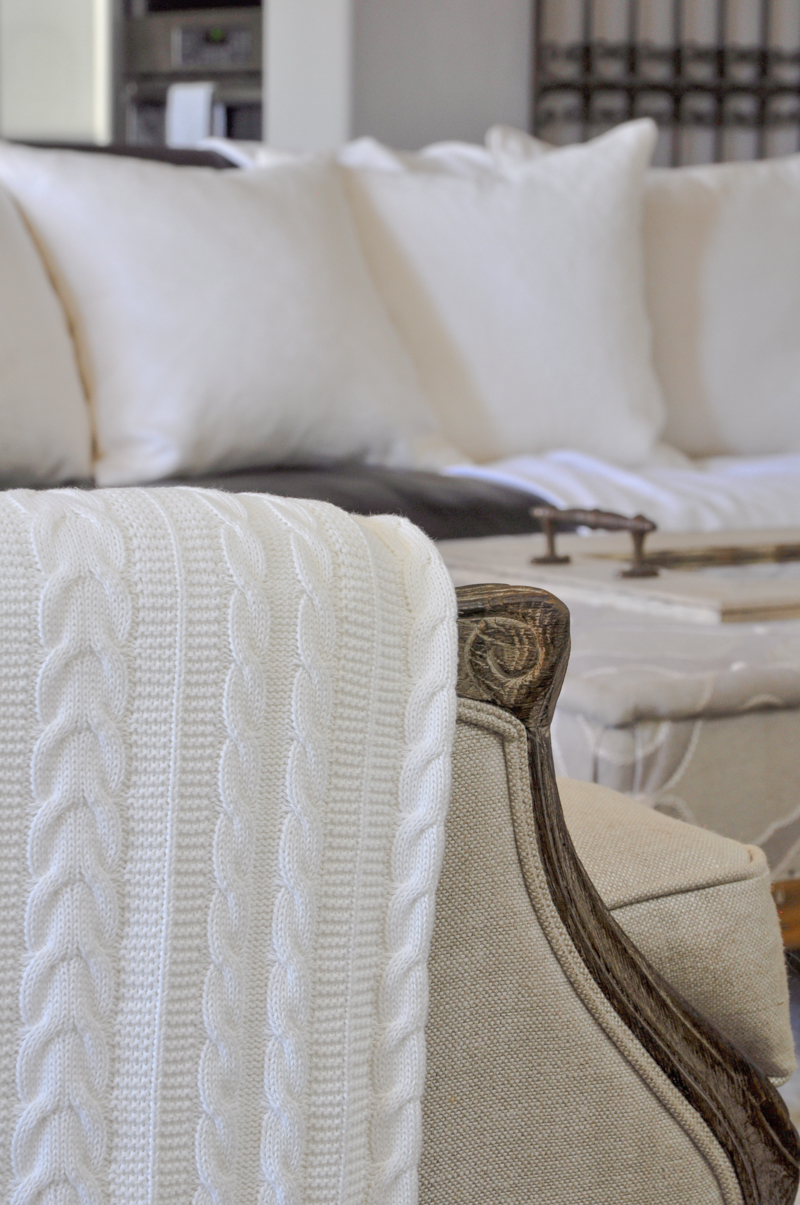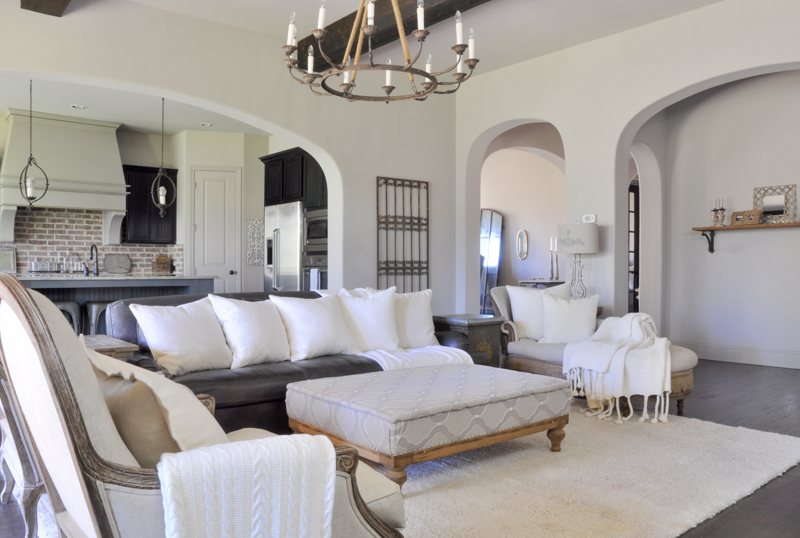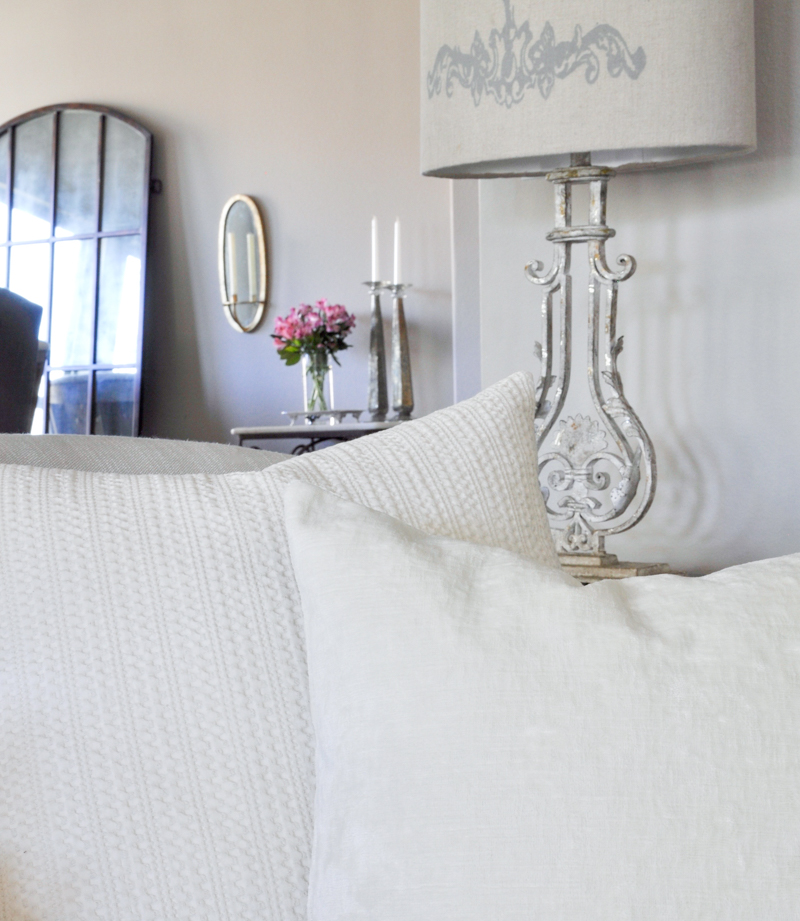 Shop Throw Blankets

Shop Pillows 

Next up is the largest decorative item, the ottoman tray. As a side note, this is one of the most versatile pieces I own.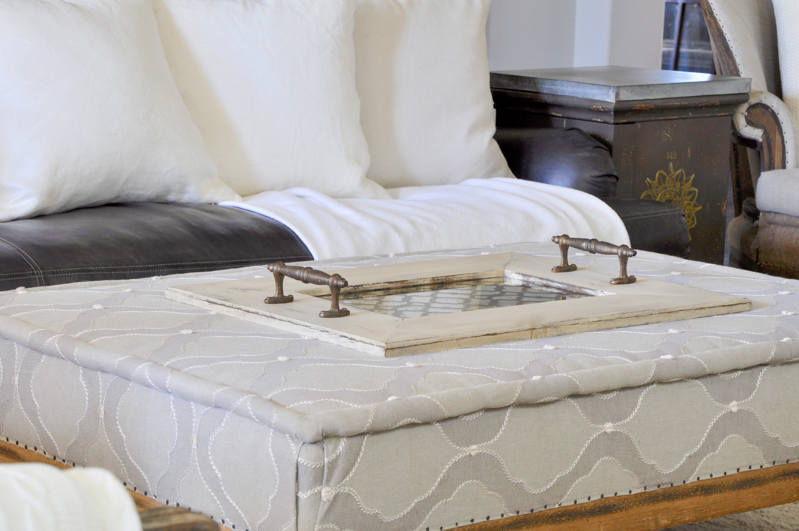 Shop Decorative Trays

For the rest of the items, I have some guidelines to follow.
Always use items that make you happy. I like to collect my accessories over time.
Be sure and watch the scaling and balance throughout the space. A small votive next to a large lamp would be awkward.
Focus on mixing the shapes and sizes of your items.
Odd numbers of items often seem to work better together over even numbers.
Remember to layer items.
Try to incorporate nature and find seasonal inspiration. This could be anything from a beautiful piece of driftwood, a bowl of fruit or some fresh flowers. If necessary, high quality faux flowers are also an excellent choice.
A great rule of thumb: if it is smaller than your fist, it is too small. Knick-knacks usually make a room look cluttered and should only be used sparingly and in collections.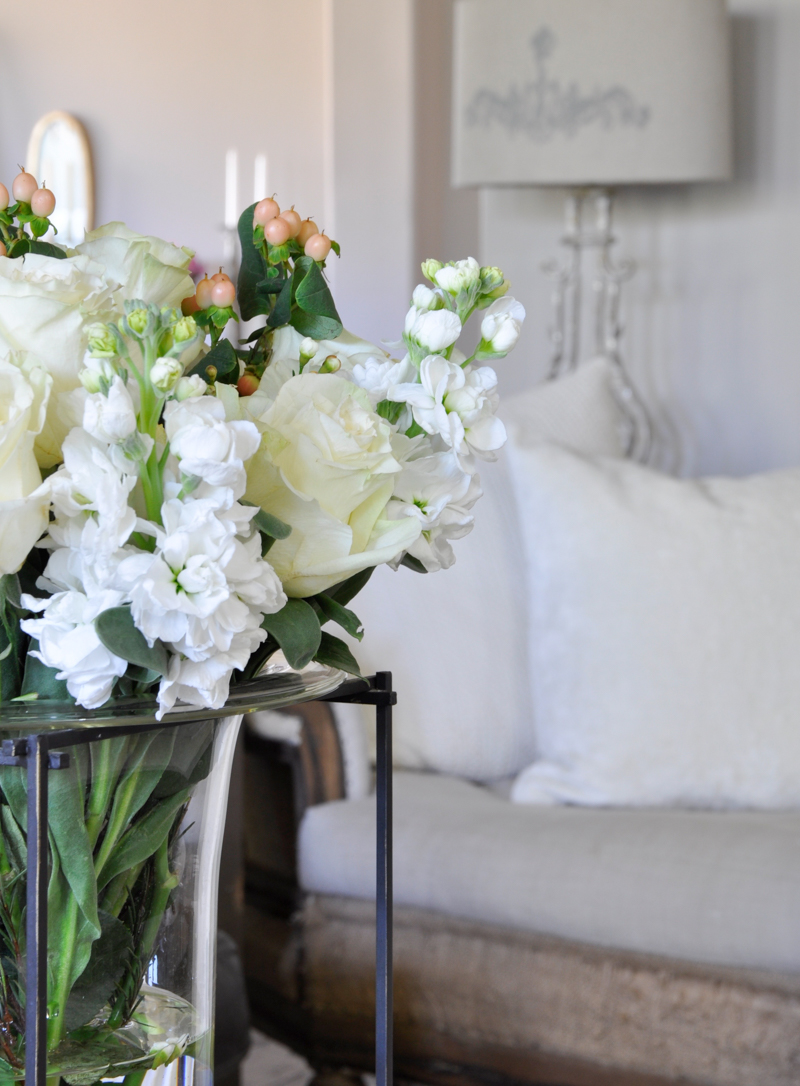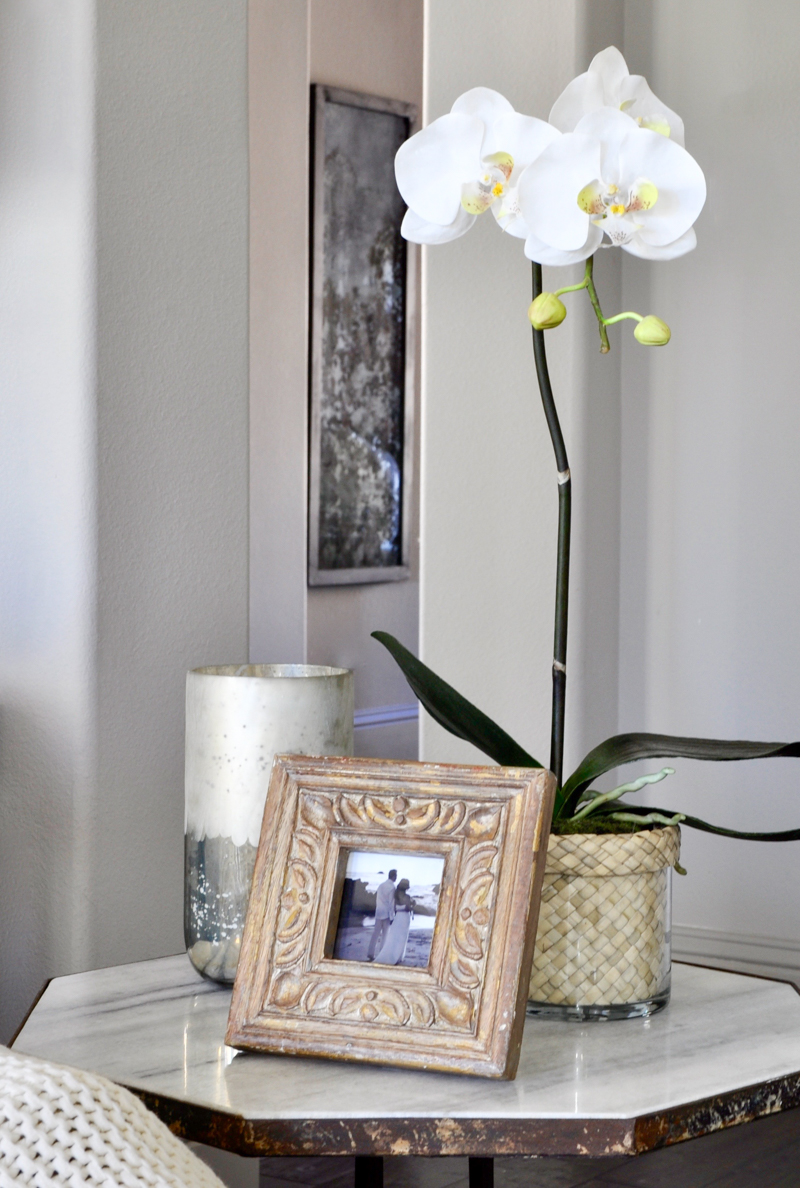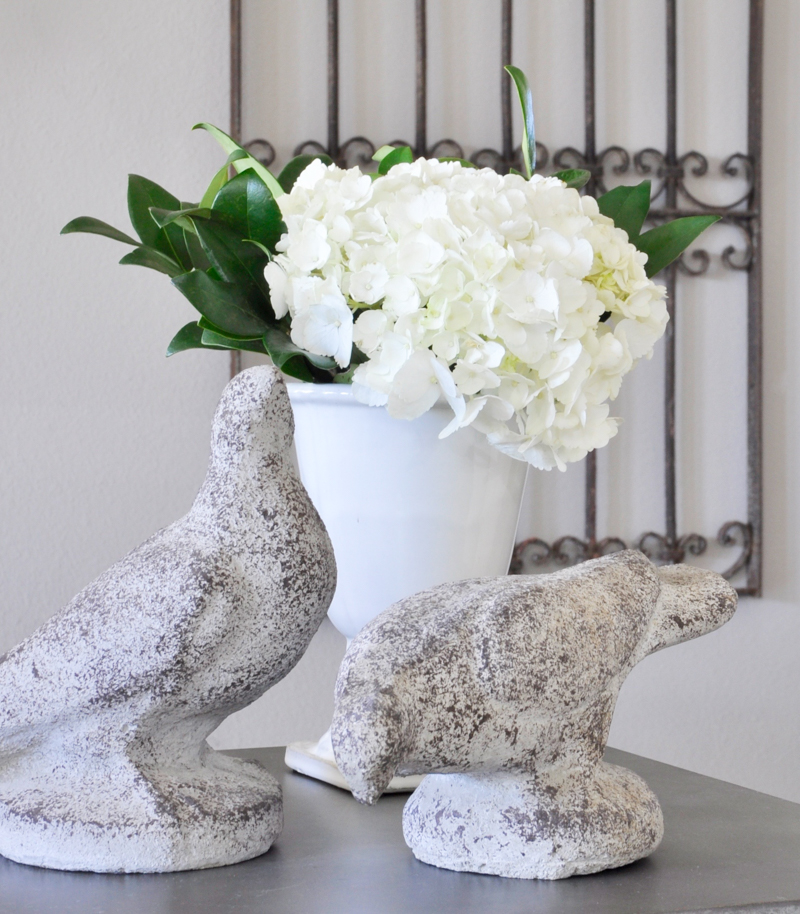 Examples of layering include stacked books or these beads in this pedestal bowl.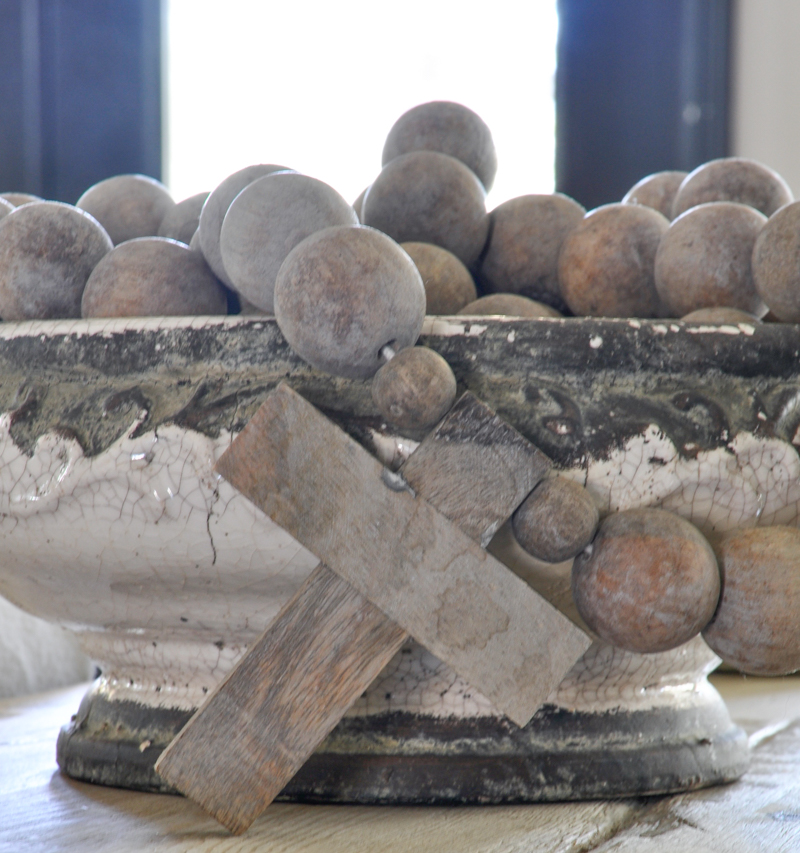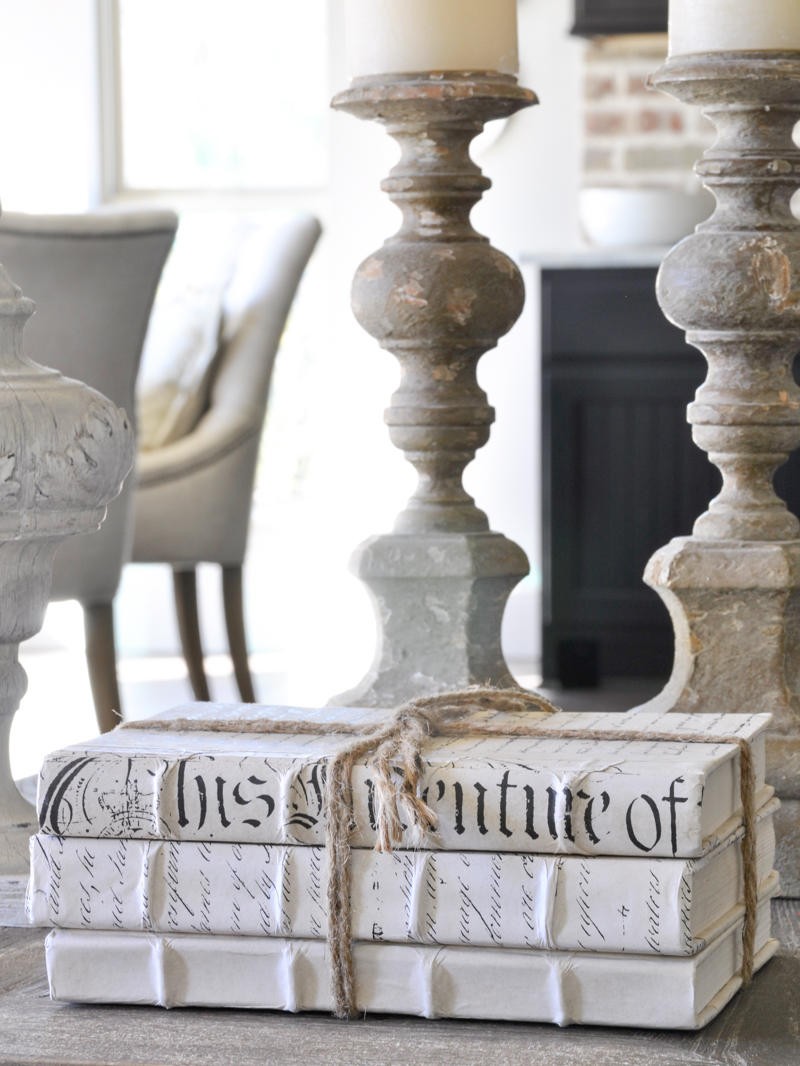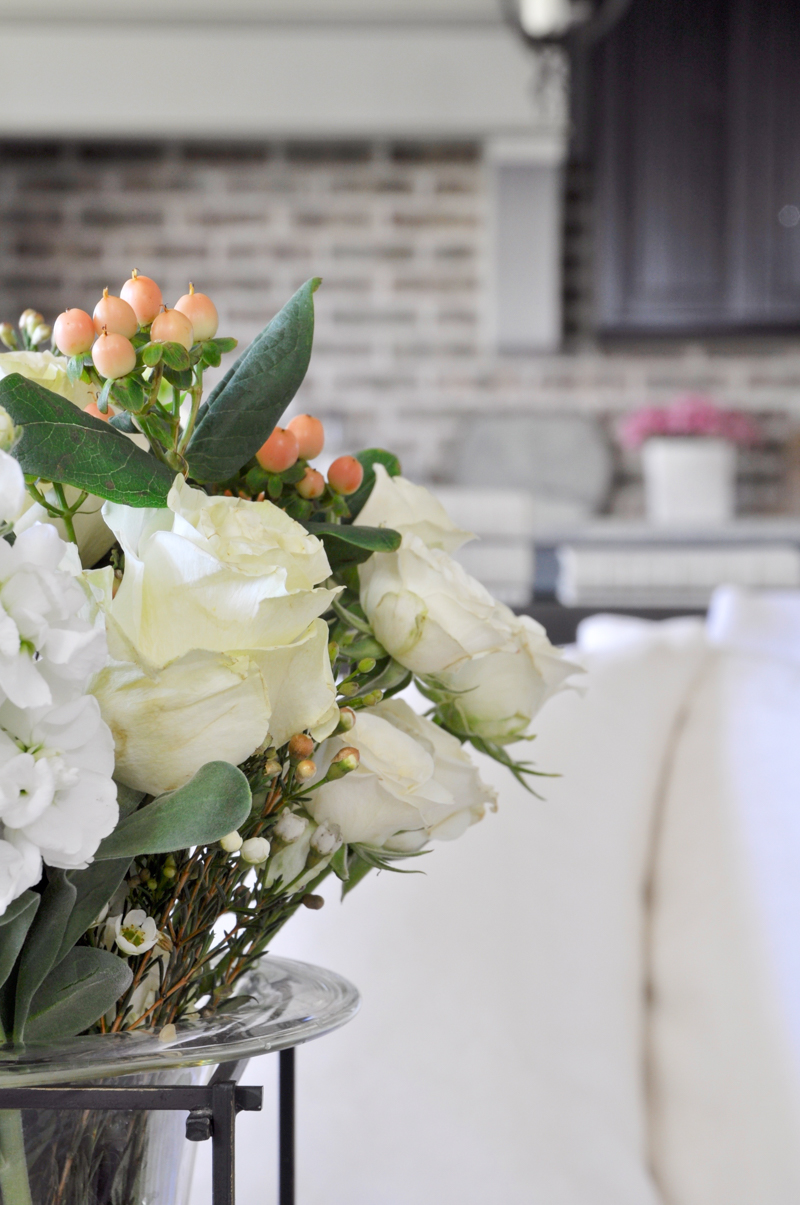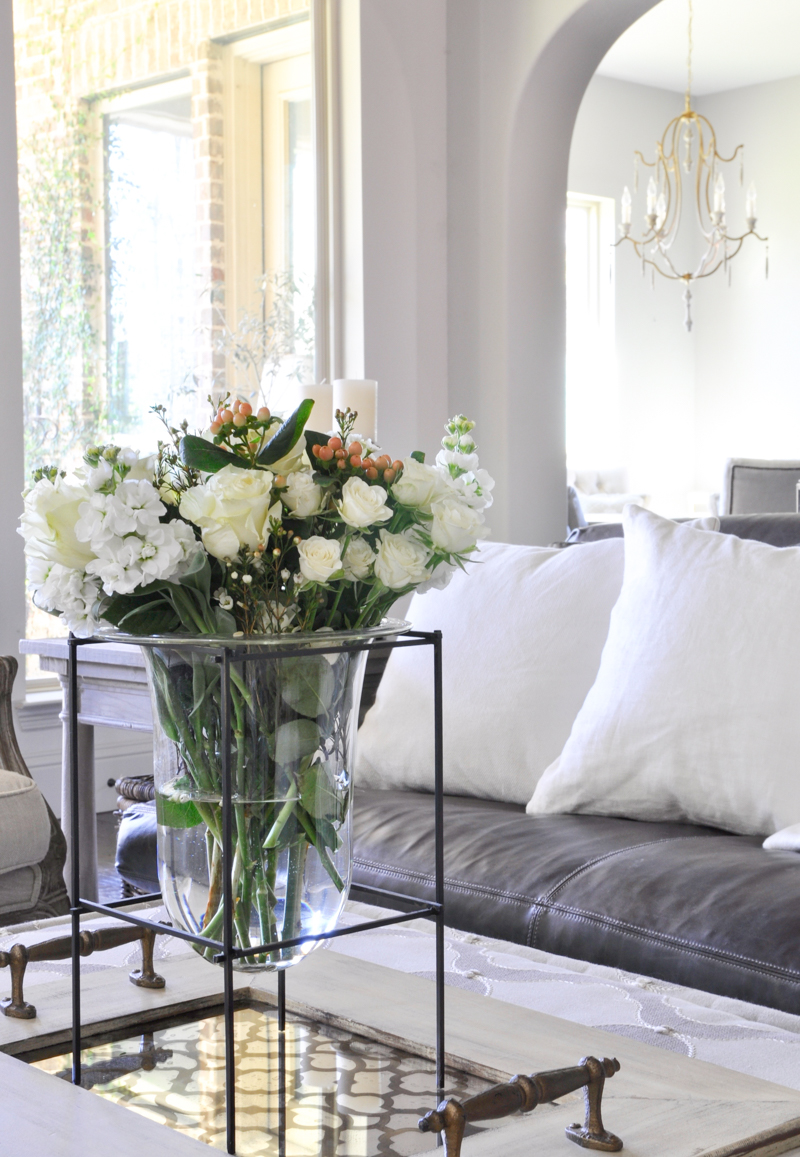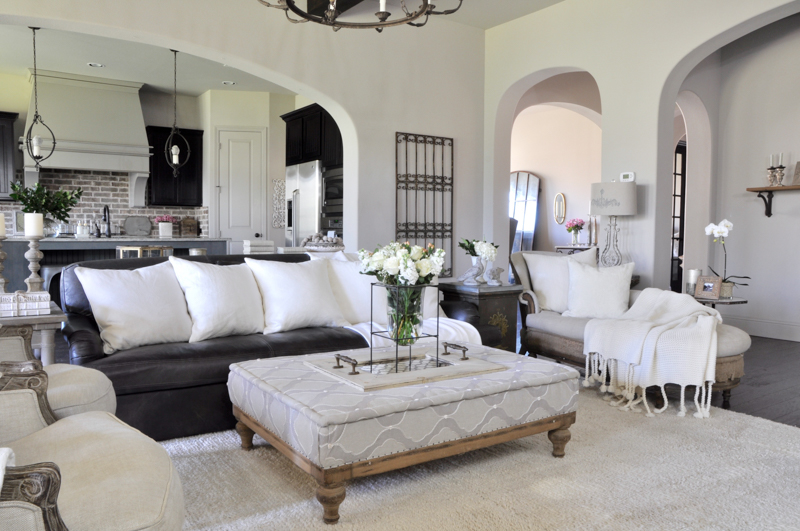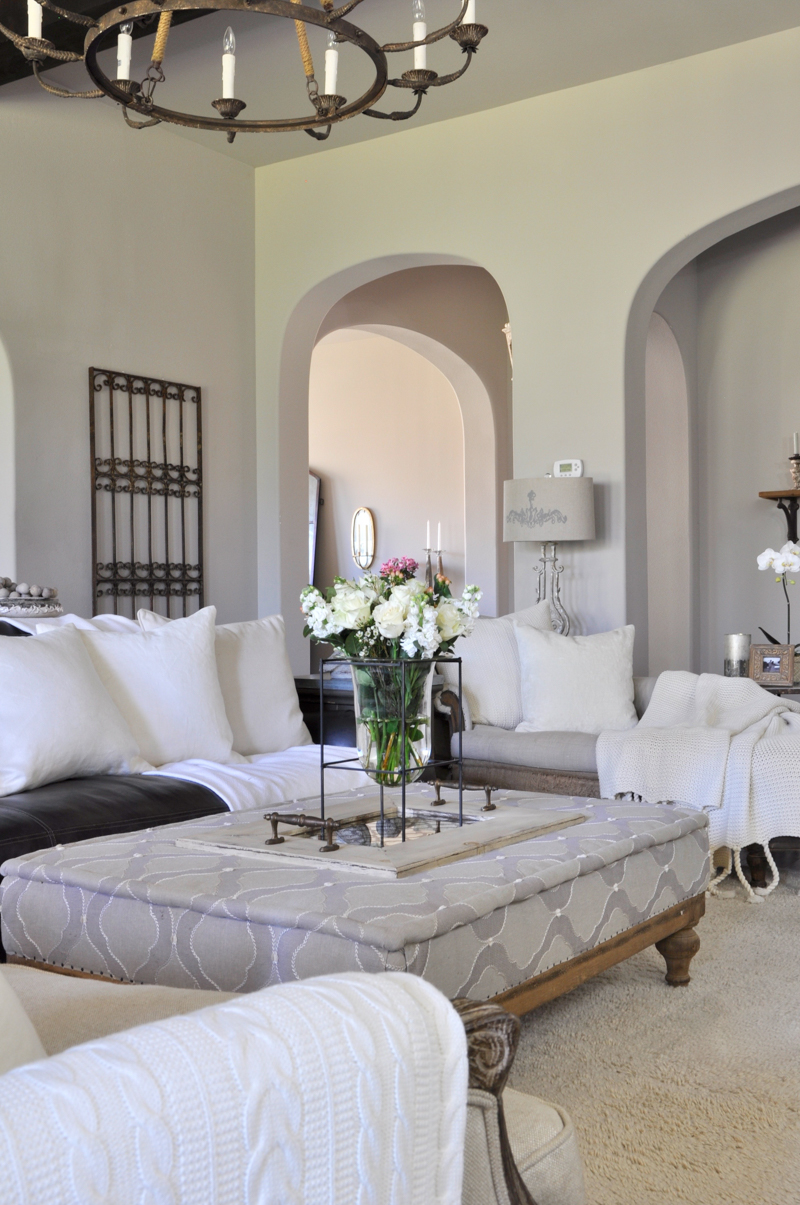 Shop Decorative Accessories

No matter how long you have been doing this, and I've been styling rooms nearly my entire life, you just never know if an item will work until you try it out within the space.
The old saying is that rules are made to be broken. So, please don't be overwhelmed by these guidelines. Use them as a starting point and then allow your creativity to take you in the direction that is right for you and your home.
If you happen to have a neutral home like I do, accessories are a fantastic place to introduce color or patterns. Never be afraid to take chances and always let your personality shine through.
Happy accessorizing!!
Sources include affiliate links:
Chairs | Similar Sofa | Similar Side Table | Similar Marble Top Table | Chandelier | Rug | Similar Lamp | Similar Tray | Gold Frame | Similar Orchid
| Gold Wall Sconce | Similar Books | Similar Vase | Tassel Throw Blanket | Cable Knit Throw Blanket | Large White Chaise Pillow | Medium White Chaise Pillow | White Linen Pillows | Similar Silver Candle Pot | White Throw | Storage Basket
You can find more sources for this room here.
Please note:
The coffee table vase is no longer available
The ottoman has been reupholstered
The wall paint is a custom blend