Did someone say "upgrade?"
Who doesn't enjoy an upgrade? I'm not speaking of the airline variety…we all LOVE those when they happen.
I'm talking about little things you can do around the home that won't break the bank entirely.
In my effort to clean out and purge I realized some things required a much needed upgrade.
I started with an area many of us tend to forget about, the master bathroom.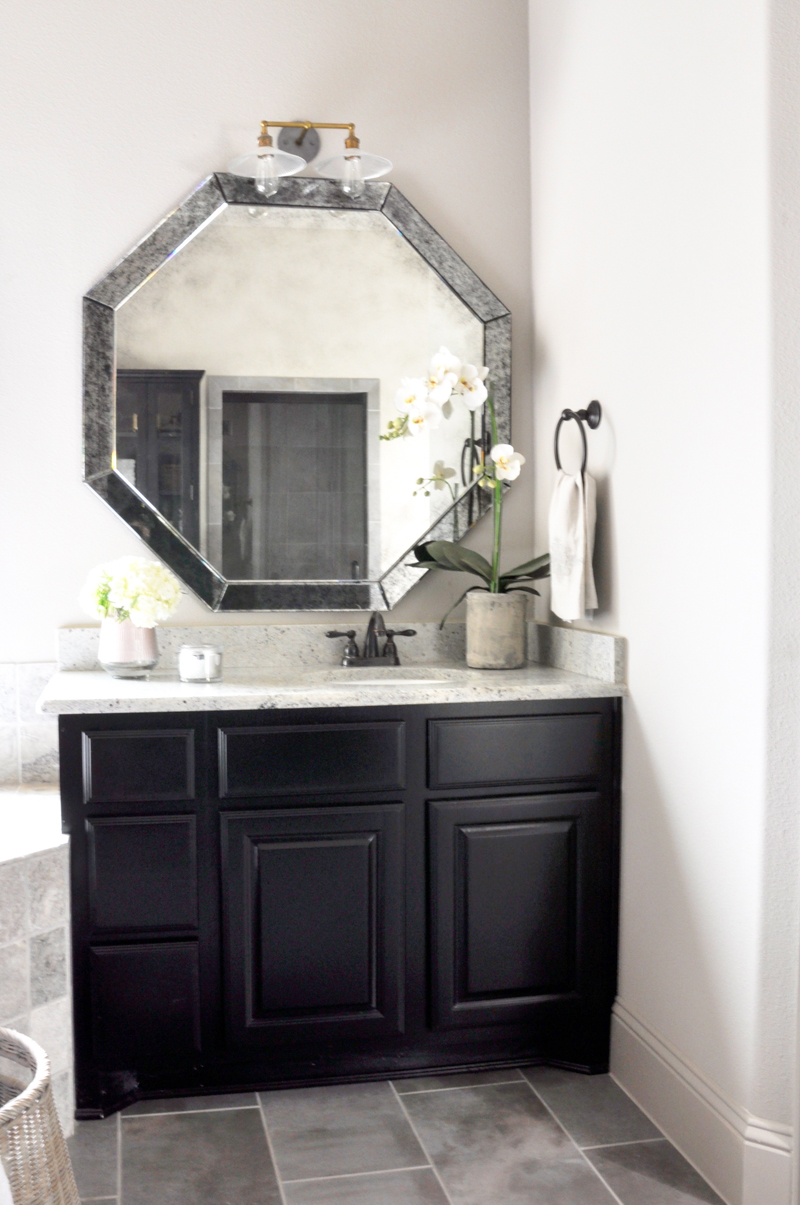 Now, let's talk about some things that should receive that highly sought after upgrade.
I pulled these towels out of our cabinet.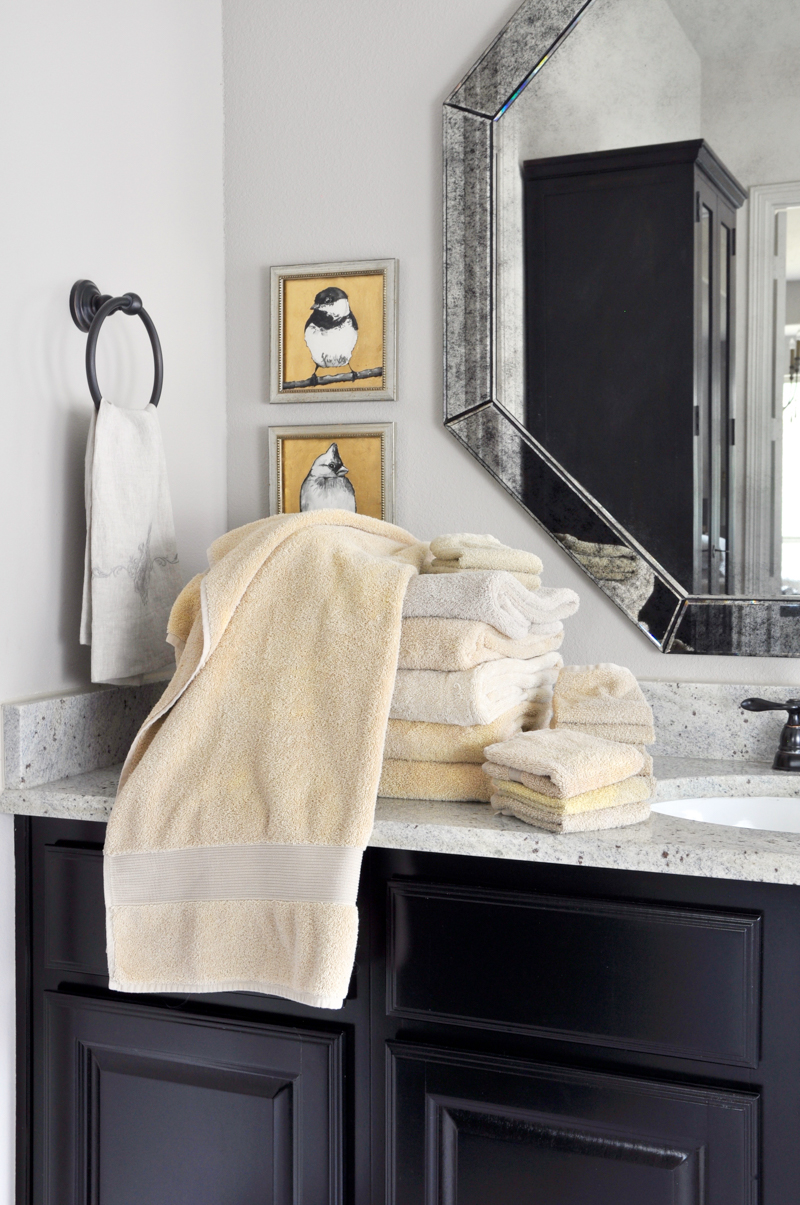 I'm pretty sure they are about twelve years old. Twelve.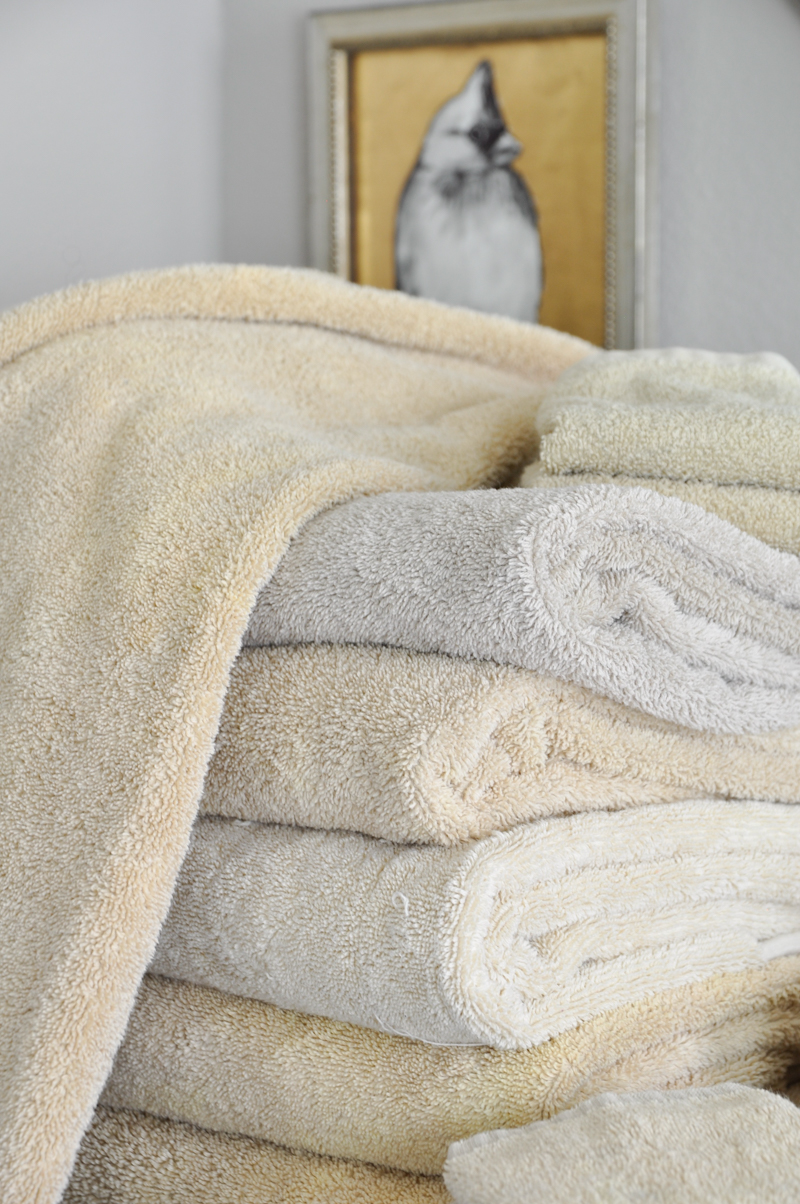 Some are faded and they definitely don't match my bathroom, but they are not in bad shape, so I donated them to a women's shelter.
Now, for the upgrade.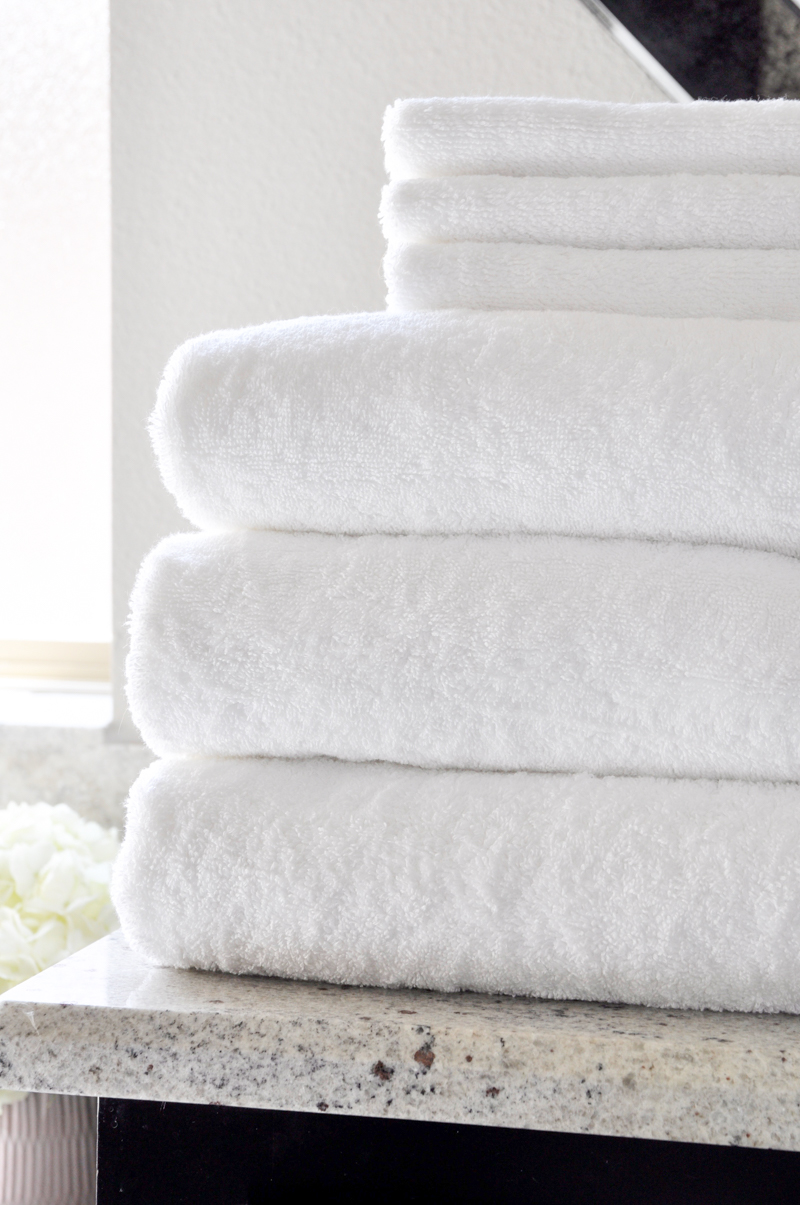 Aren't they pretty?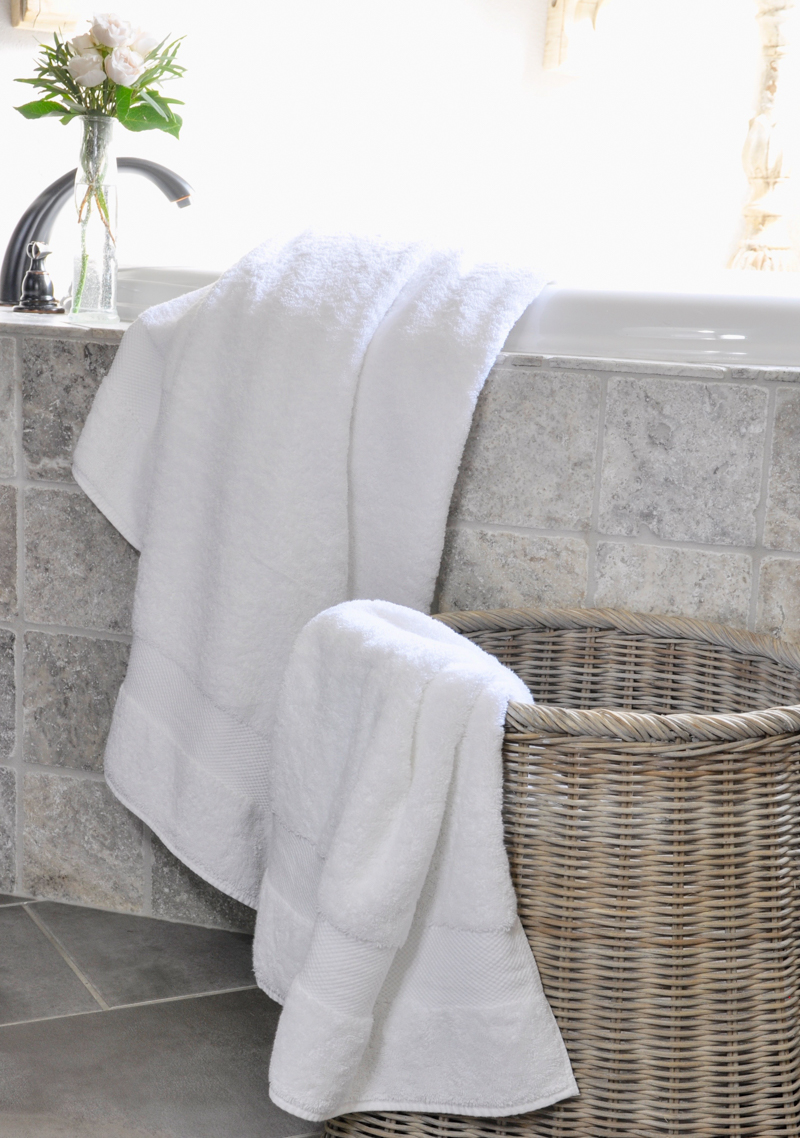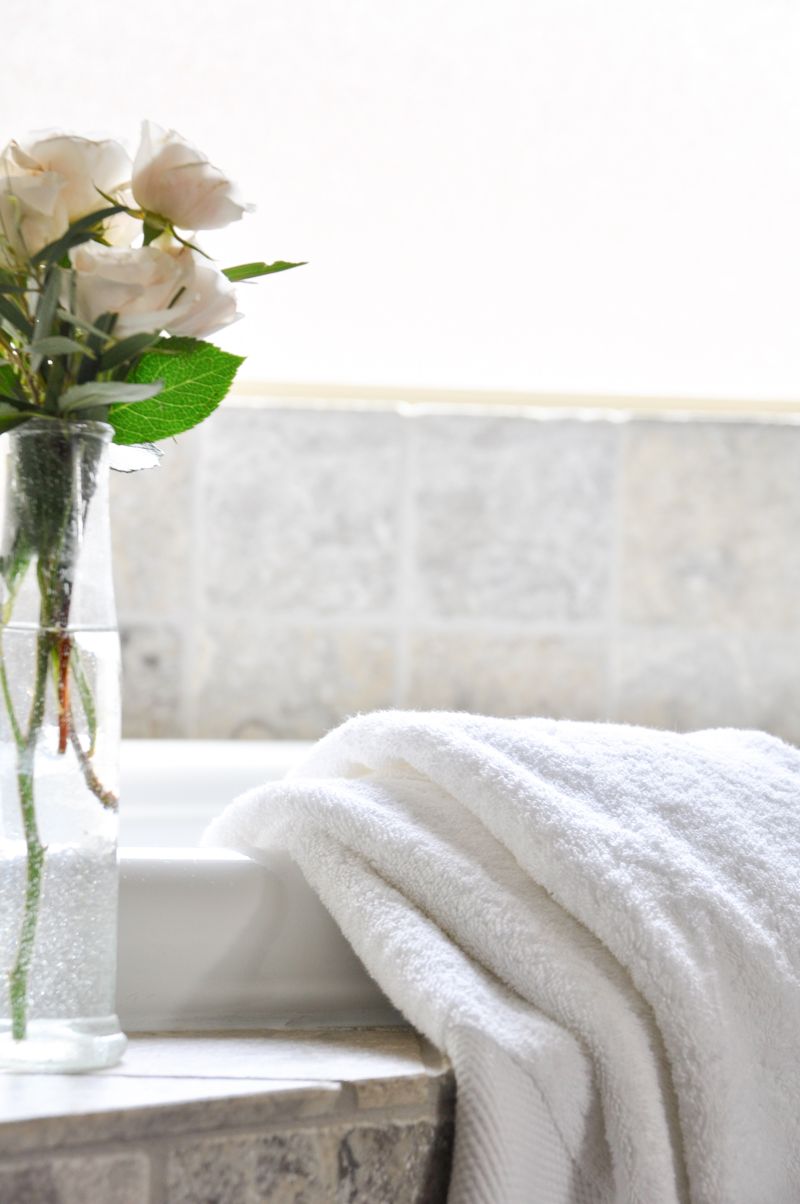 I think it's nice to have towels that can be displayed. I'm so pleased with the quality of these from Boll & Branch.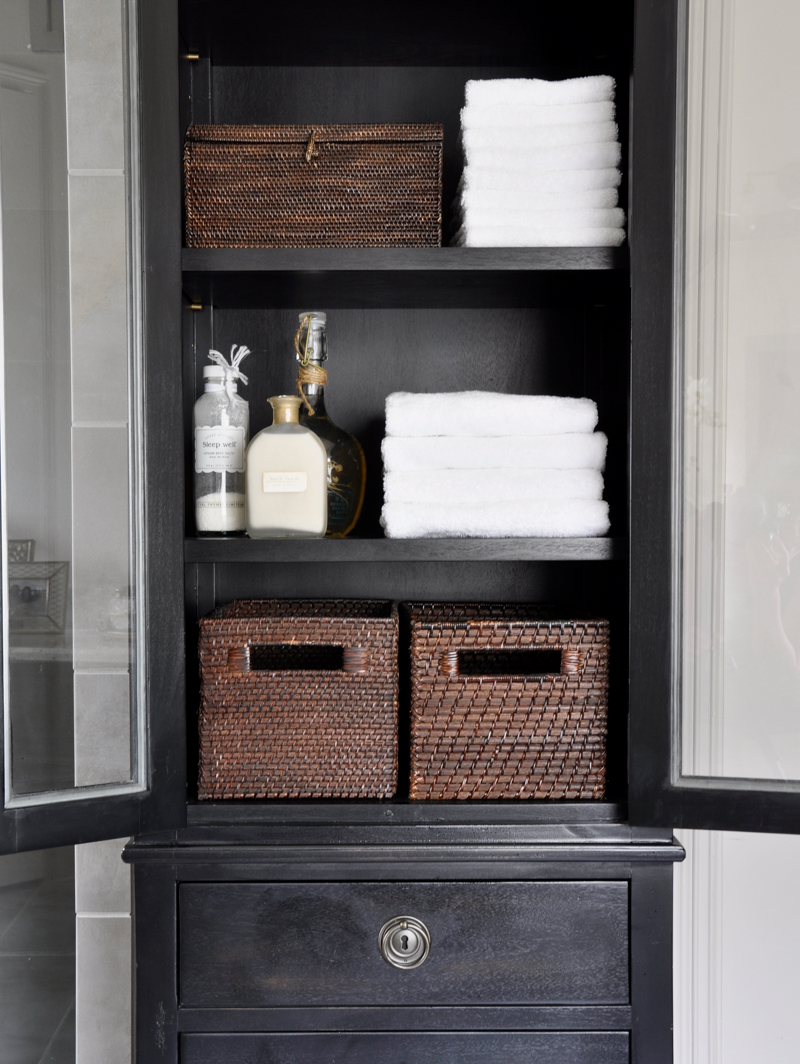 For a master bathroom, I recommend:
Next up: the contents of this drawer.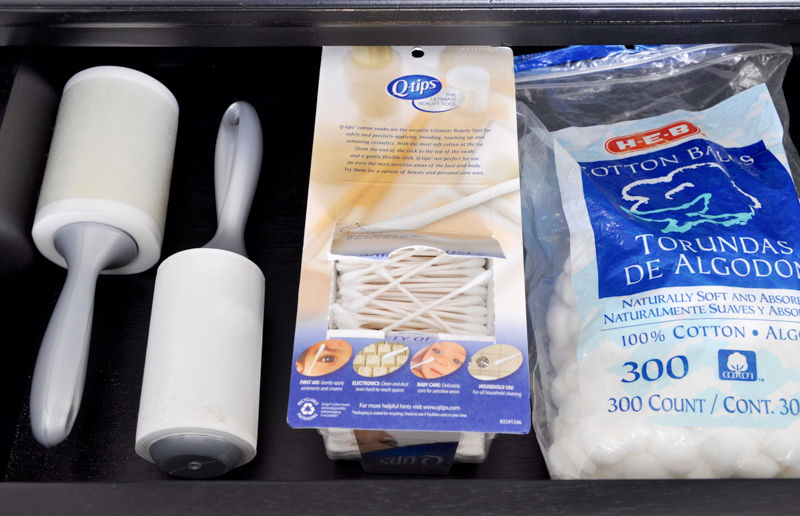 This is not convenient.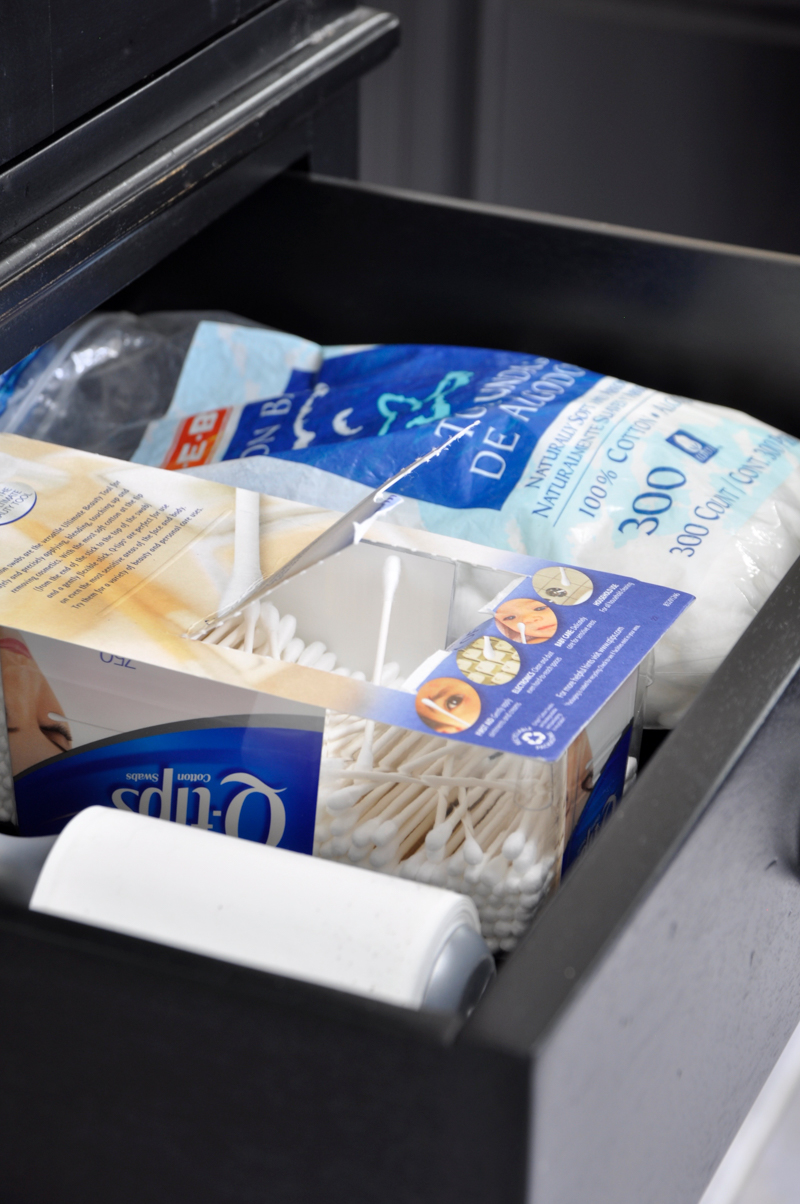 Decorative containers are the perfect upgrade.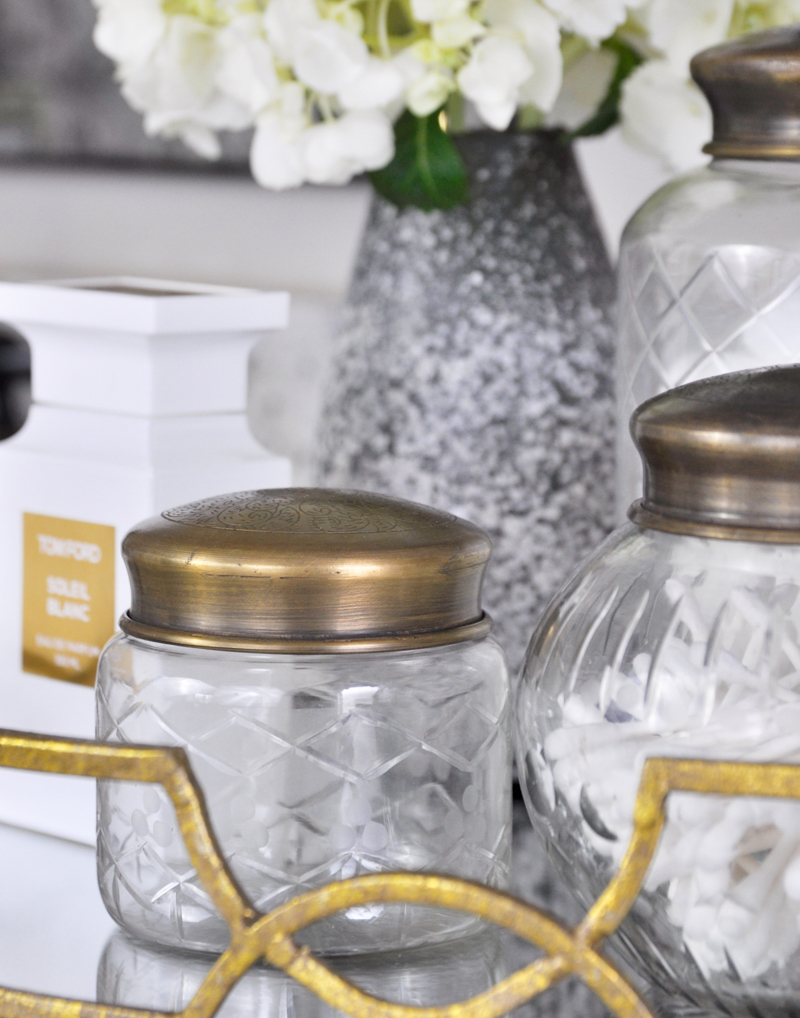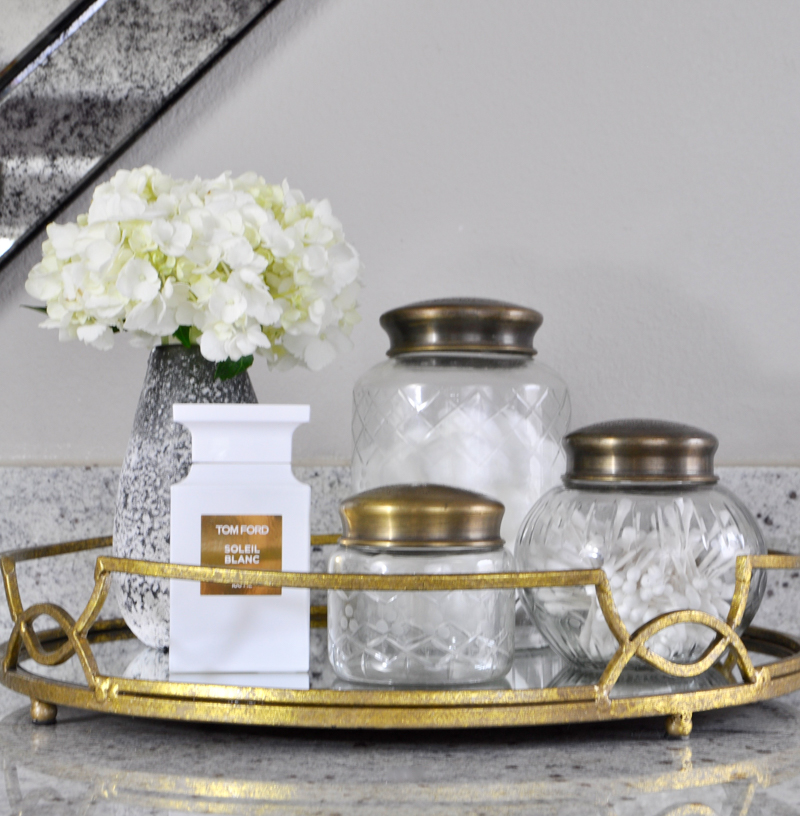 Shop Containers

Oh, and by the way, this is my favorite perfume. It's the only thing I wear and I love the way it looks on the counter. A quick note: a little goes a very long way.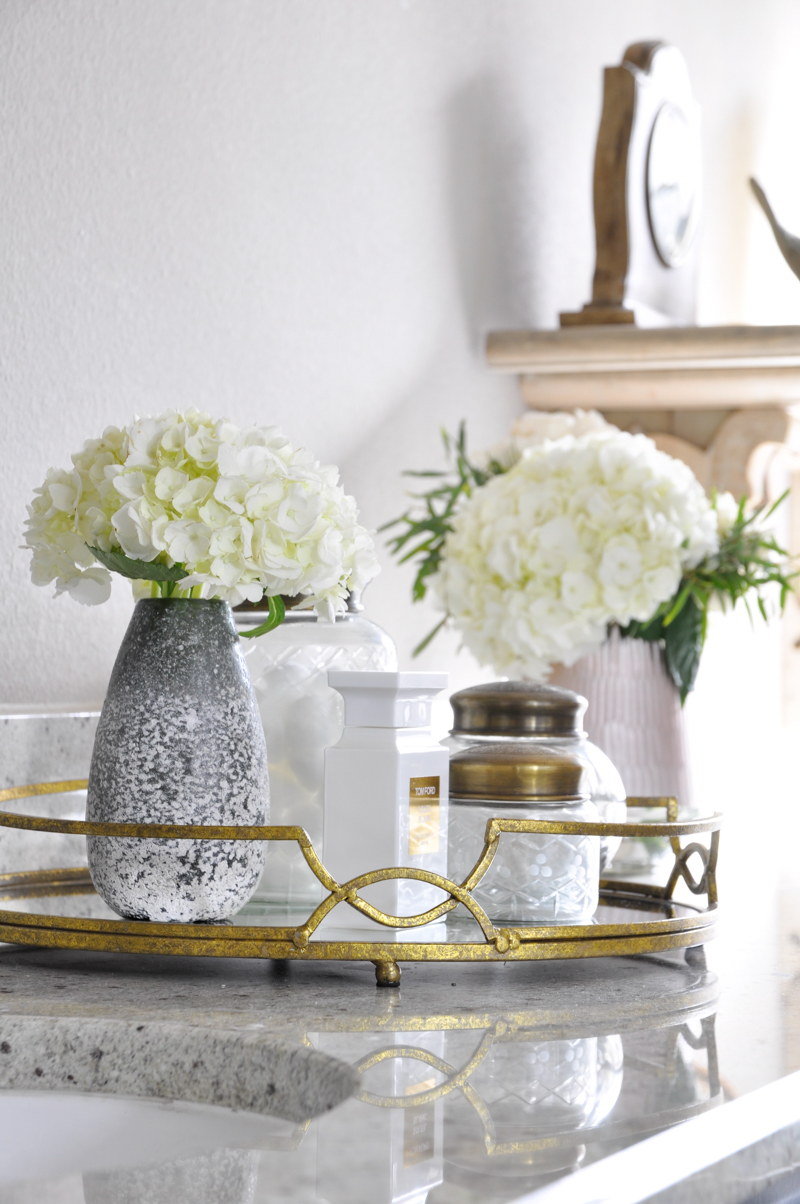 Next up, air fresheners. Just say no to plug-ins.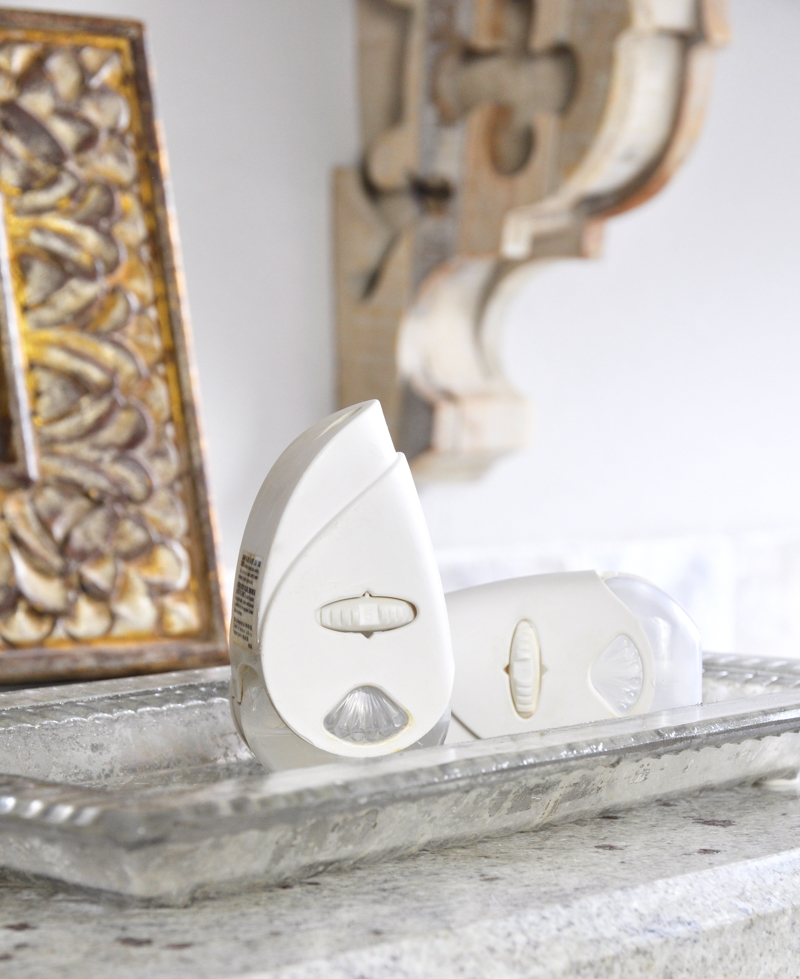 Instead, upgrade to a beautiful candle like this one.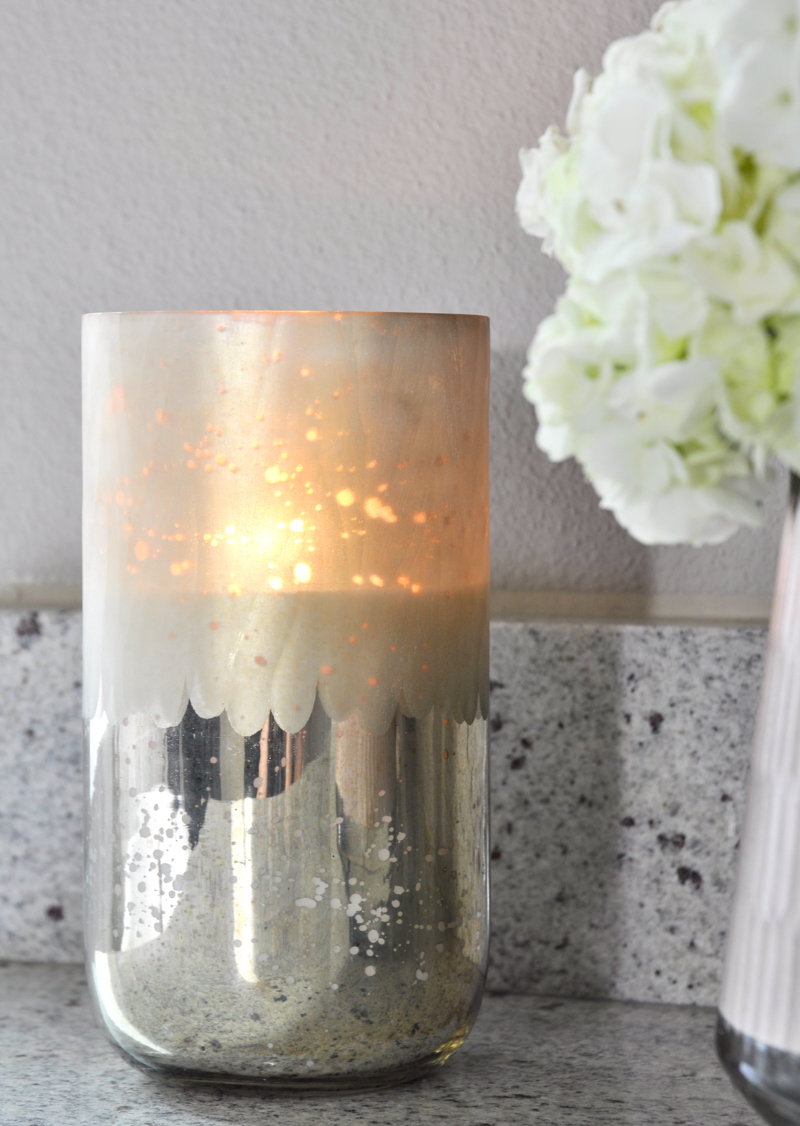 Shop Candles

And lastly, the unsightly tissue box.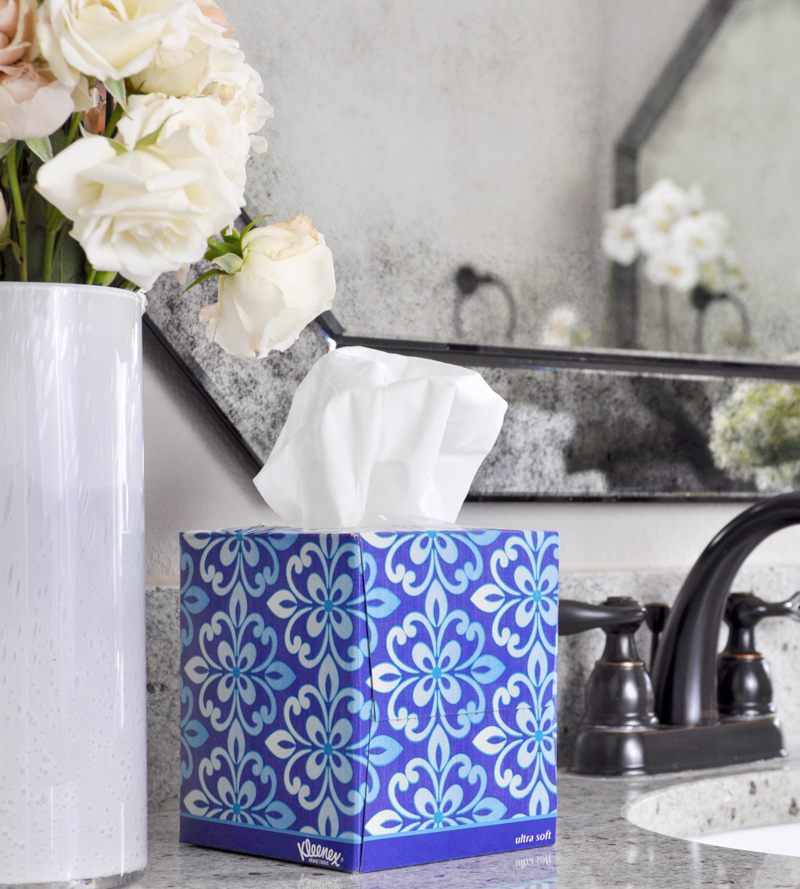 This looks so much better.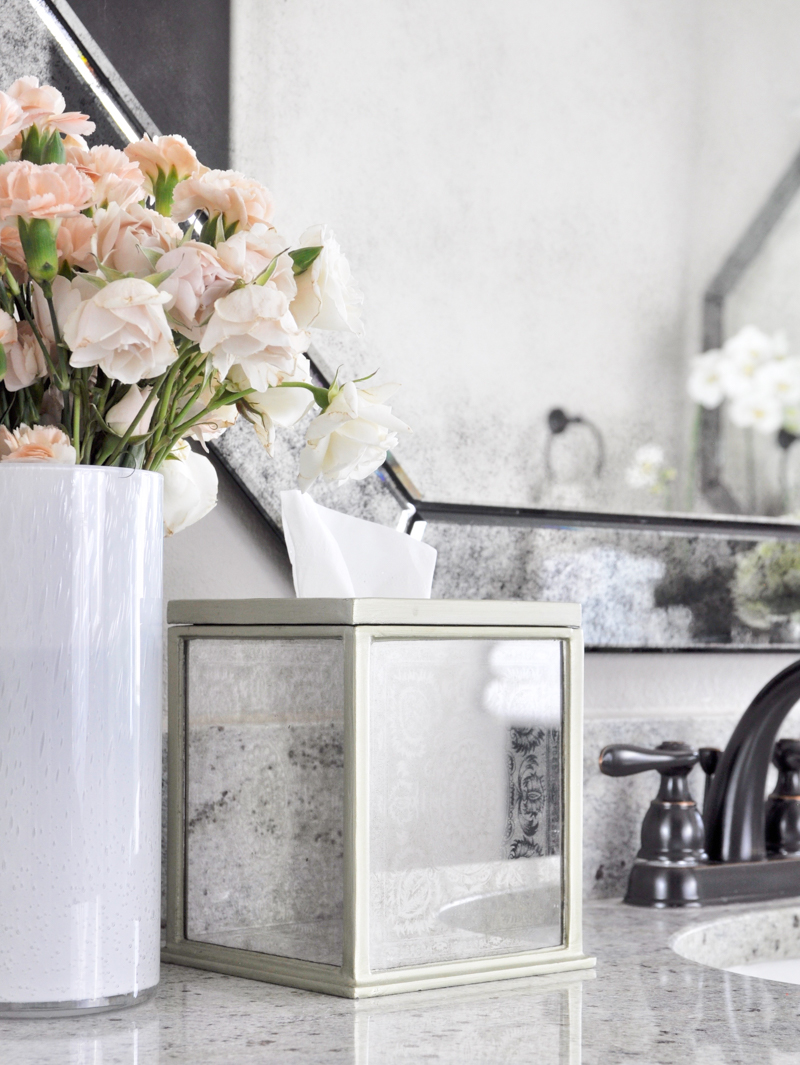 Just a few upgrades can make a huge difference in the look of any room in your home. If you are spending January purging and getting organized like I am, take a moment to think of a few things you can upgrade. It can make a room seem refreshed and more put together.
To find tips on getting organized, you might like to read Let the Purging Begin. It includes a list of items you should remove from your home immediately.
This post includes affiliate links.
Sources:
Similar Mirrors | Perfume | Similar Tissue Box Cover | Pink Glass Hurricane | Gold Bird Print | Gold Tray | Similar Gold Frame | Similar Faux Orchid | Similar Floor Basket
Portions of this post were sponsored by Boll & Branch, but all of the opinions are my own.