Is it week 4 already? Where does the time go? We are already one month into the One Room Challenge and I am so excited! It's hard to believe there are only two weeks remaining! I hope you have been following along, but if you need to get caught up, you can do so below.
This week was quite similar to last week in that I spent a good amount of time shopping online. I had to order the pieces I needed or they might arrive too late.
**This post contains affiliate links for your convenience.
First, I set aside some time for drawing and making notes. I thought it would be fun to share…..please don't judge!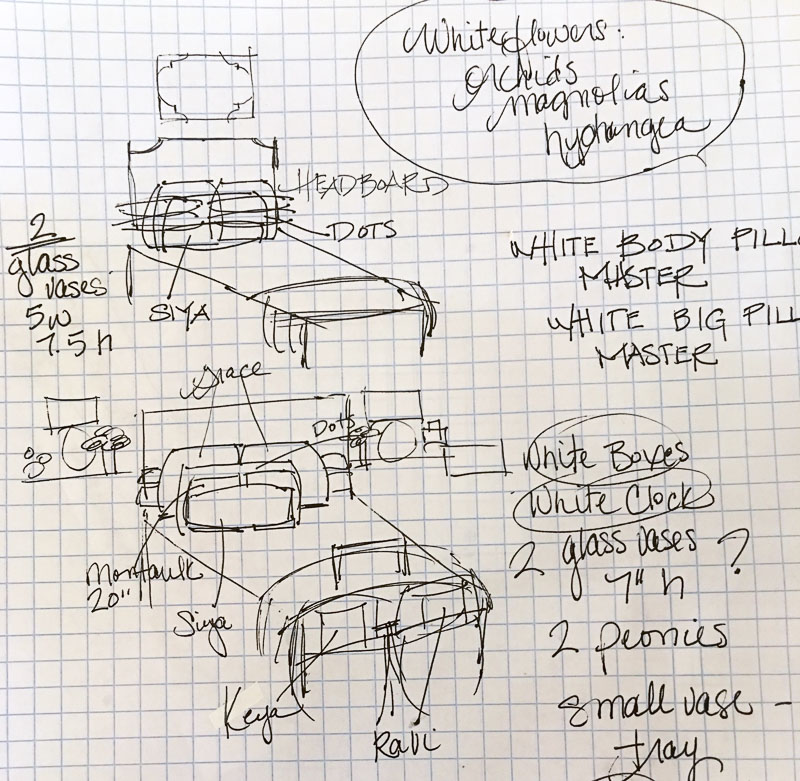 I did manage to select all of the bedding for the One Room Challenge this week. Personally, this is a huge undertaking and the high point of my week. I always want to choose versatile pieces that I can style in more than one way. I also try to make sure most pieces are timeless. This seems simple on the surface.
Therefore, I went directly to my favorite source, Pom Pom at Home. I have loved their bedding for years and use much of it in my master bedroom.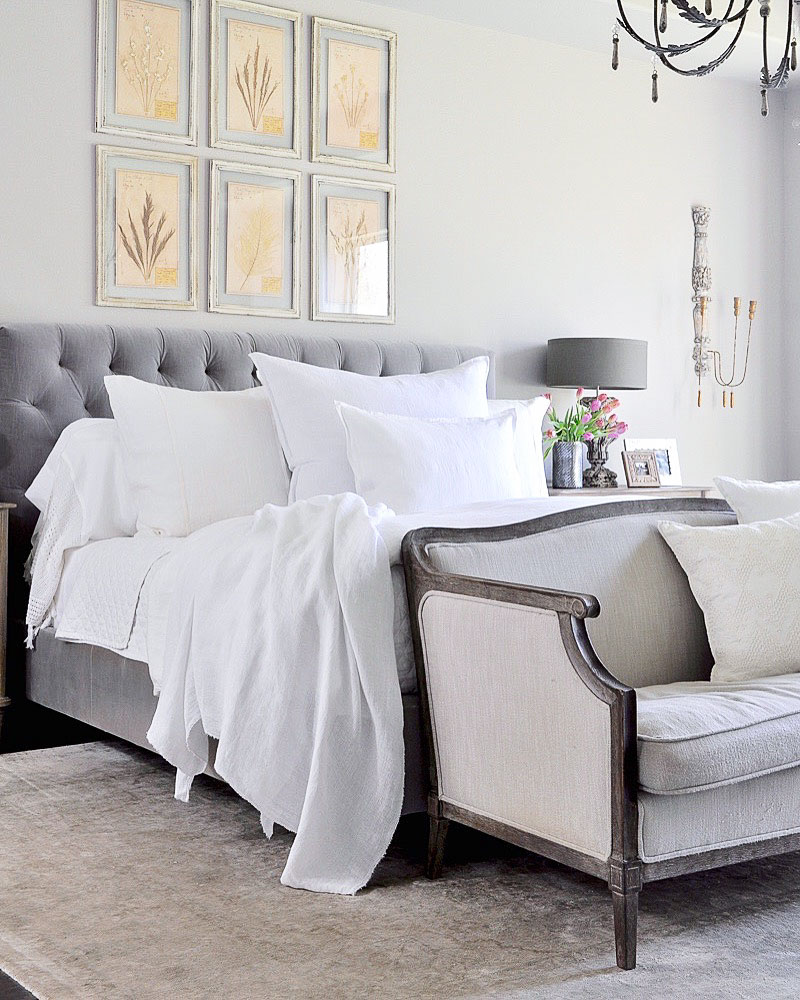 Click to Shop My Master Bedroom Bedding

For this room, I started with this beautiful cotton velvet coverlet.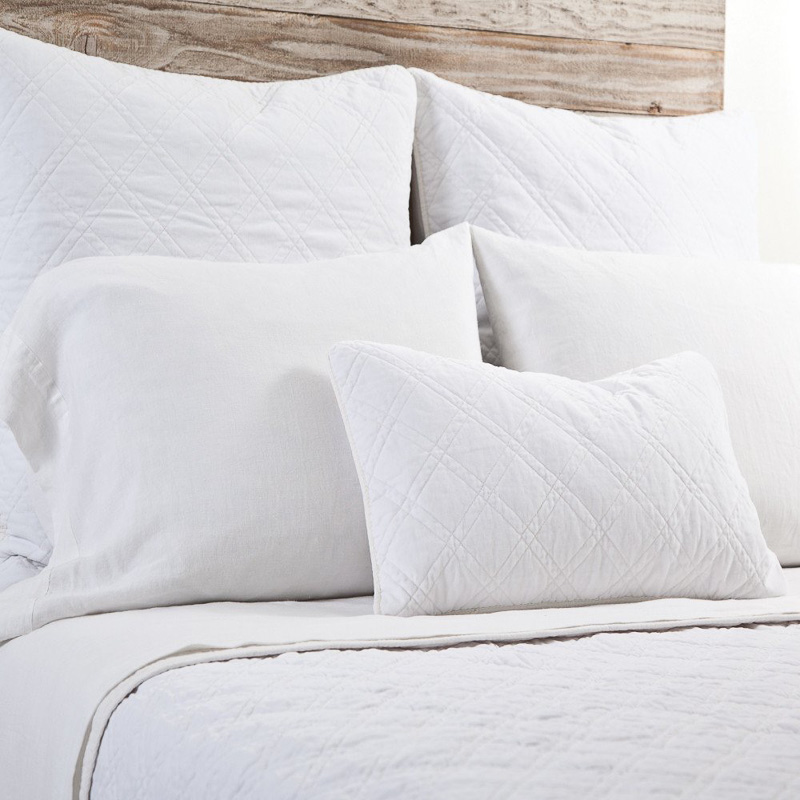 I also selected a new duvet set, euros, additional pillowcases, and classic white sheets. Timeless? Check!
Click to Shop

Next, I found what could quite possibly be the star of the bedding ensemble: a big white pillow with gold dots. It's such a statement at 28″ x 36″. I can't wait to tell you more about it when it comes in, hopefully by next week. But for now, here is a sneak preview.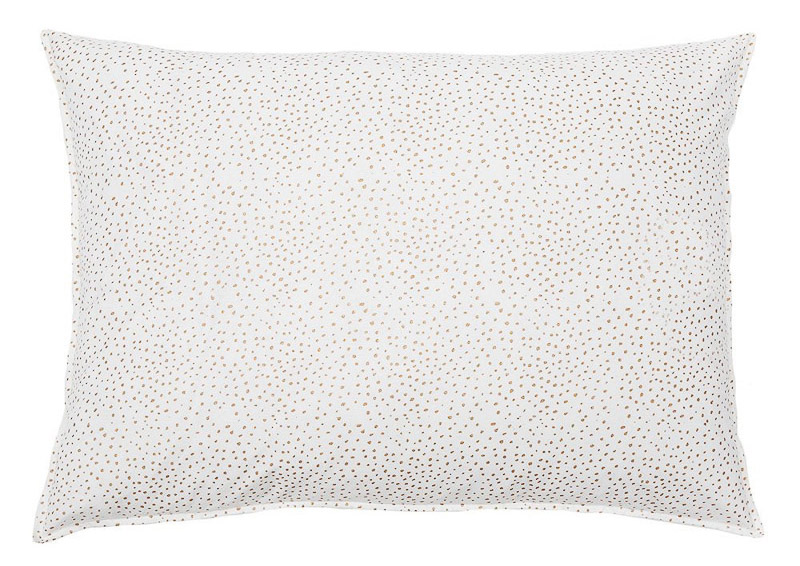 The big pillow above is hand blocked as is this pretty lumbar I ordered.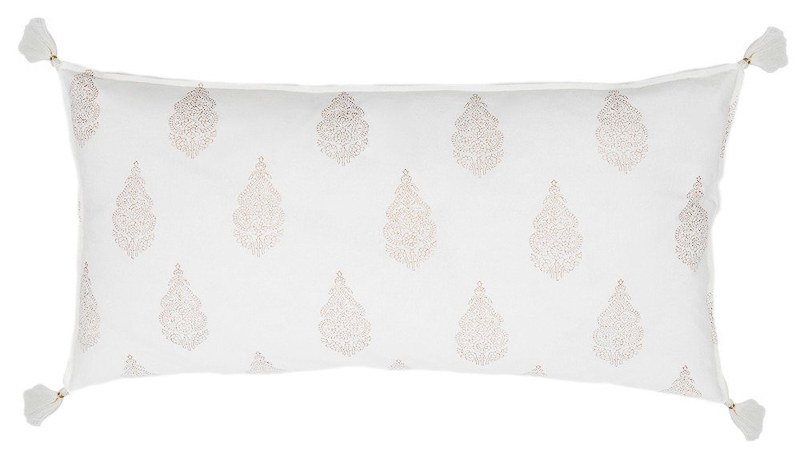 I also purchased a round mirror for the side wall and newly released art by Pom Pom at Home. As a matter of fact, this collection is very new, so I don't have a link yet. However, I should have one for you in a week or two, so please check back.
If you stopped by last week, you know we hung the chandelier. I honestly come in here daily to visit her. Isn't she pretty?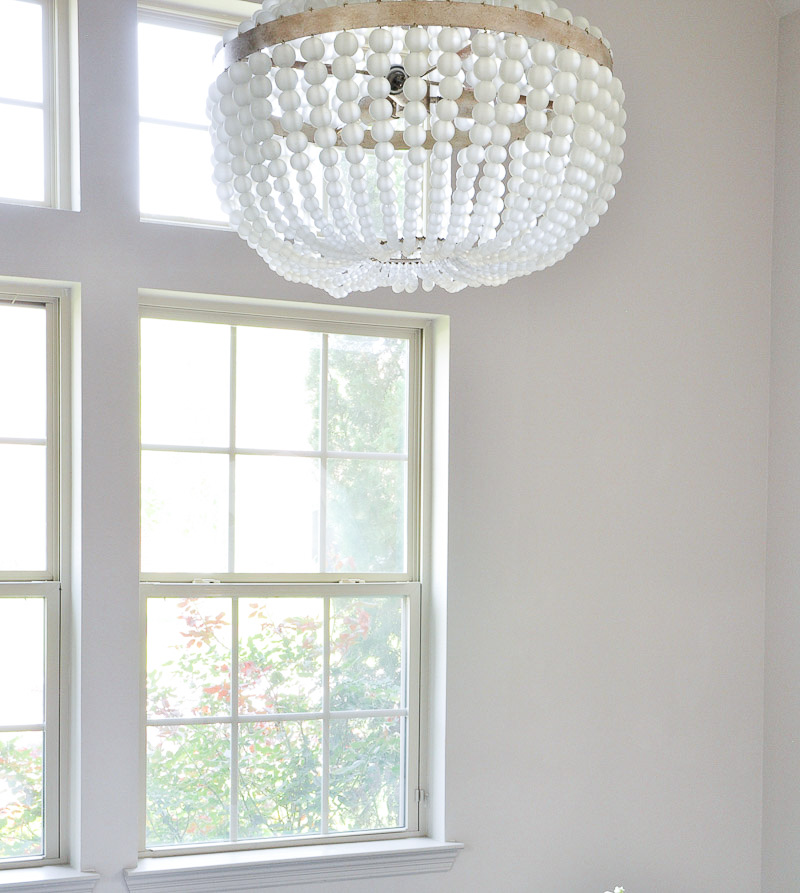 Additionally, I am loving the new Cariloha bamboo mattress even more now that it has been raised by a new box spring. The box spring came in yesterday and I bribed my son with dinner to put it together for me. It took him 20 minutes to drive over and 10 to assemble it, so I think he was pleased with our deal. I had about 5 minutes to lay down today and spent it in this room. The mattress feels cool, which I love and it's most definitely very comfortable. Thanks to my friends at Cariloha for providing it for my makeover. As I mentioned last week, it has excellent reviews, so it was an easy decision to take them up on their generous offer.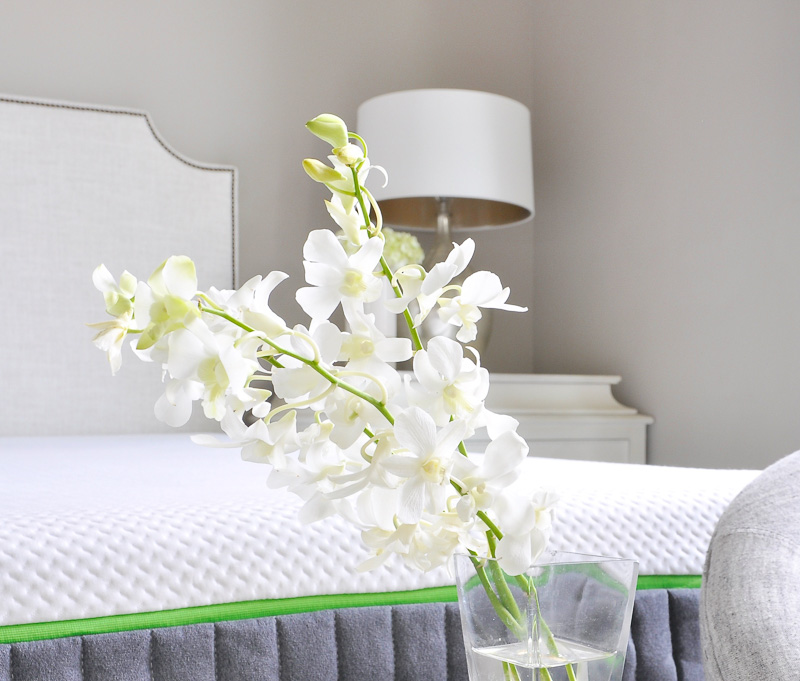 Can you tell it is starting to feel like a bedroom? I love how the vision in my head is coming to life. This is such a fun part of this undertaking. I'm especially excited about the pretty details on the furnishings and can hardly wait until next week when I should have the remainder of my decorative items. The chest and bed are by another brand I love, Gabby Home.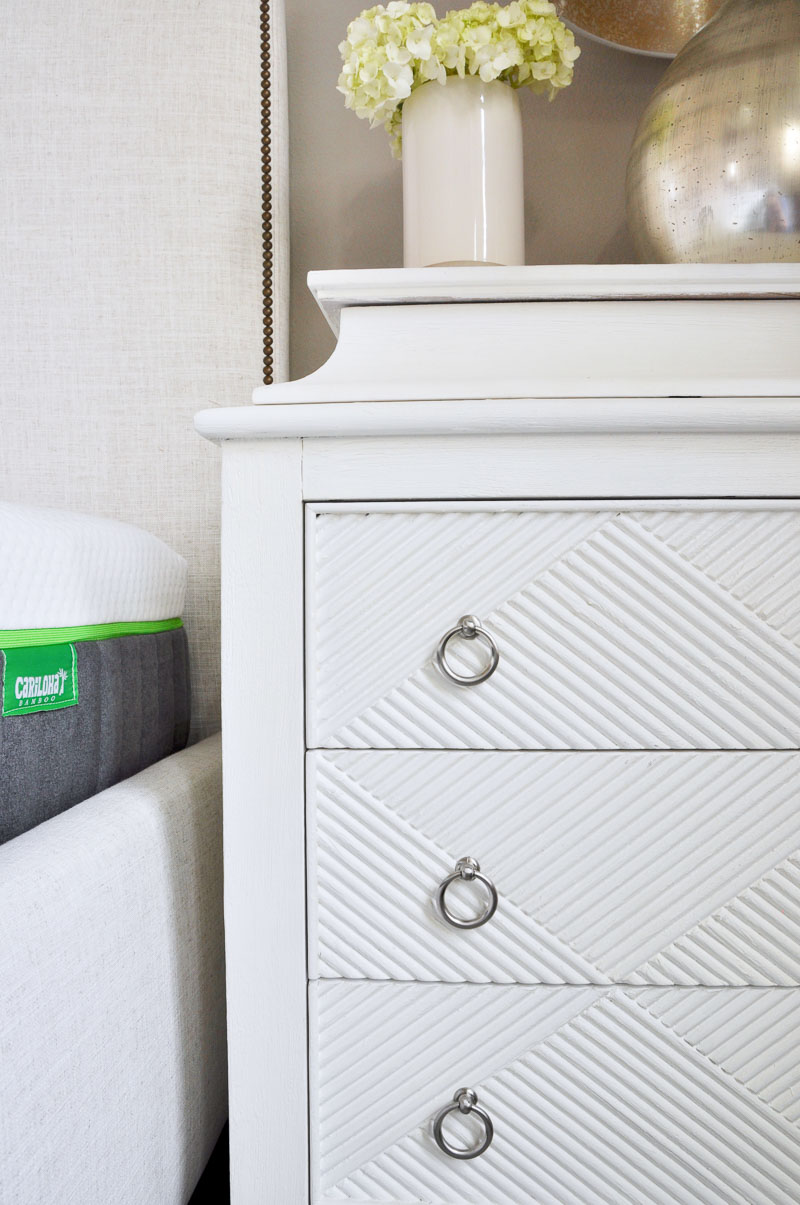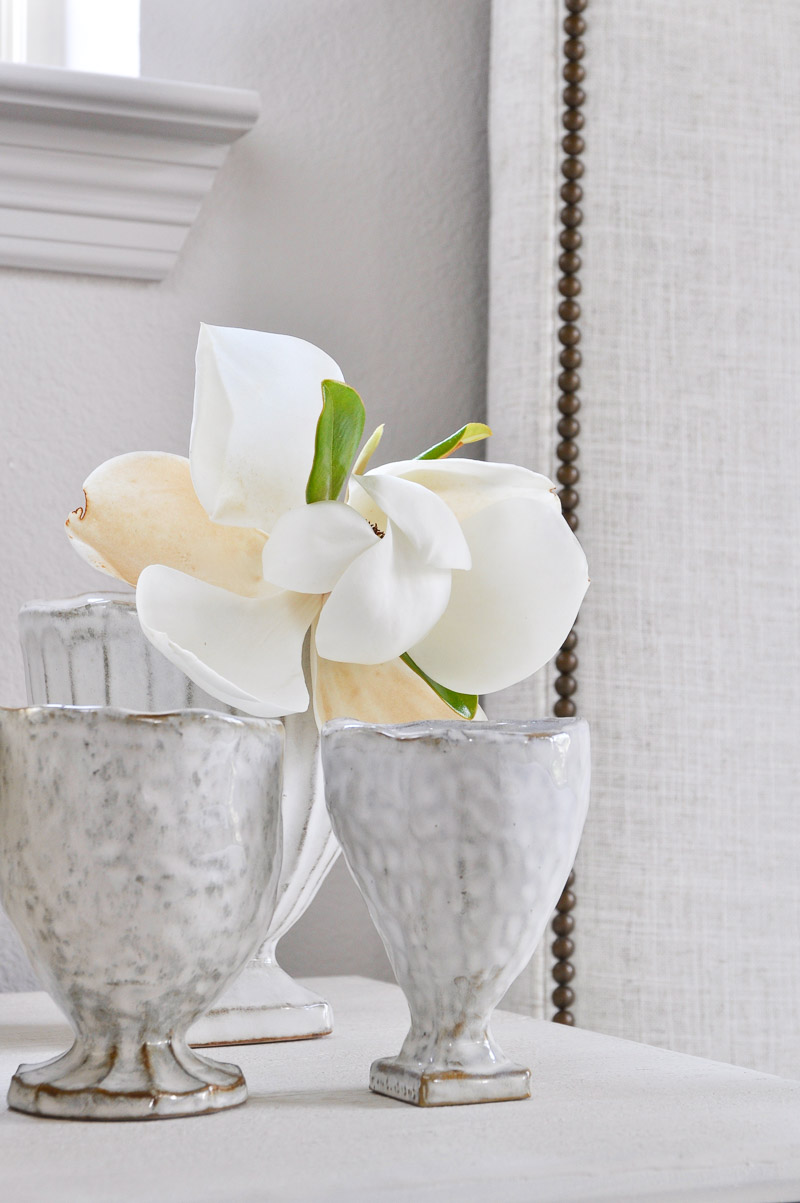 Click to Shop

Chair and table by the fabulous Aidan Gray. Beautiful gray rug by Jaipur Living.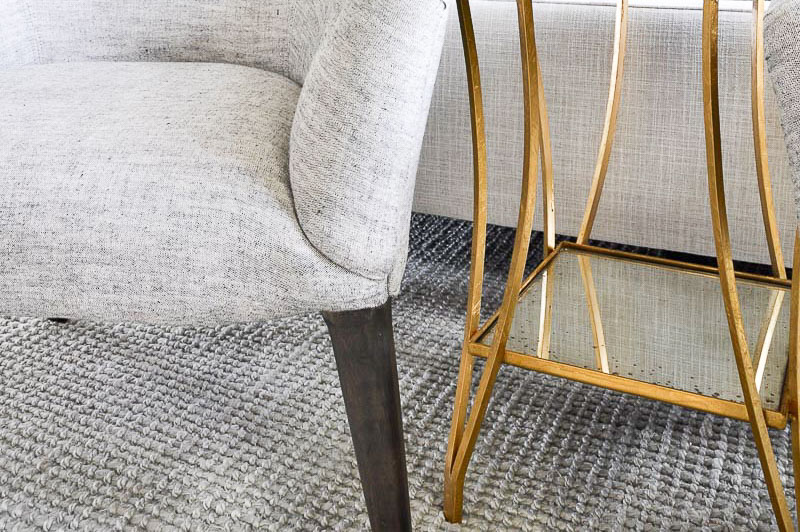 Click to Shop

Thank you all so much for your visits and encouraging comments. I truly appreciate them.
Be sure and stop by Calling it Home to check out all of the One Room Challenge makeovers!
See you here next week!
Be sure and follow me on Instagram because I'll be sharing much more in my stories!