Happy Weekend!  Today I am sharing sell out risks from the Nordstrom Anniversary Sale! I am also sharing some favorite HOME finds including a couple of items from my home! I'll be getting together several posts for the sale because I believe it is the best sale of the year. Why? Because NEW MERCHANDISE is on sale! Most of what I am l showing you today is 40% OFF!
Just to let you know, things tend to sell out super quickly. I tell you this, not to pressure you to purchase, but so you won't miss out on something you adore. I've missed out on more favorites than I can count, even this year, so I am speaking from experience! My best advice, get what you love, within your budget, and make returns as necessary. Nordstrom has an excellent return policy, so no worries there!
Today through the 18th is the Early Access portion of the sale. If you are not a Nordstrom cardholder, the sale will be open to you July 19th. Don't want to wait until the 19th? Apply for a card here.
*This post contains affiliate links. Disclosure here.
Now, on with my first round of favorites!
Fashion
First, I want to focus on a few things that I believe will sell out quickly.
My favorite booties come in several colors, but my store had already sold out of this gorgeous light tan color during the preferred cardholder sale. I ordered them and the snakeskin color after trying on another color on in the store. They run true to size and are very comfortable. Wear them with cutoffs now and skinny jeans in the fall! My first love at the sale this year!

These camis will sell out super quickly. They offer a version of them each year and this version did not disappoint. They are a classic wardrobe pieces and great for layering.
Black and white will go first, but check back as they may restock.

Cream colored tops and sweaters are always popular. This one is by Free People, one of my very favorite brands. I bought an almost identical one last winter and have a similar black one from the year before. I wore both of them all of the time! You can layer under them when it gets cold and they are incredibly cozy and cute!
I have included some other favorites below because this is a great to to stock up on fall and winter whites. They go with everything!

This jacket is only $65 and beyond cute! It also comes in black (may need the black one too)! It is one of my favorite finds this year. It can be worn with skirts, jeans, dressed up, dressed down…… so versatile and cute!
This jacket is similar to one I purchased last year.
I have included a darling denim jacket that is only $85 too!

Barefoot Dreams sweaters are always a popular sale find. This one is $77, but retails for $116. I've never seen it on sale outside of the Nordstrom Anniversary Sale and I believe it is well worth the sale price. The coziest sweater ever! I grabbed the pearl one the second I found it. It comes in dark gray and a beautiful shade of blue.

Home
Now, some home finds!
This rug is in my guest room and it is even more beautiful in person. I have never seen it at a price this low!

Also, this throw is a longtime favorite of mine. It comes in 16 colors and is incredibly soft. At only $25, it's a steal!

More fabulous sale finds for your home!

If something you love is already gone, be sure to check back! Things sometimes get restocked.
Let me know if there is something you would like to find. I'll be sharing more soon!
I hope you'll stay connected…..
Click on the Image to Subscribe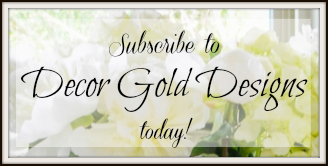 SOCIAL
Instagram | Pinterest | Facebook
Follow me on the LIKEtoKNOW.it app!