Each time we go to Southern California, Tony and I try to find a few hours to shop at Fashion Island. I'm lucky to have a husband who enjoys shopping as much as I do! On these excursions, one of my first stops is Anthropologie. The store is huge and well styled.
Anthropologie has been a longtime favorite home shopping source for me. Especially now that I do almost all of my shopping online. They have a great furniture section with far more pieces than my local store offers.
After our most recent visit to my favorite destination Anthropologie store though, I felt inspired. Today I am going to share a bit from my shopping trip with you! First though, I want to show you some of the Anthro pieces in my home.
My Home
If you are a regular here, you know how much I love these cute cake stands. They fill the tricky corner area of my kitchen counter and house everything from candles to plates to fruit to desserts and more.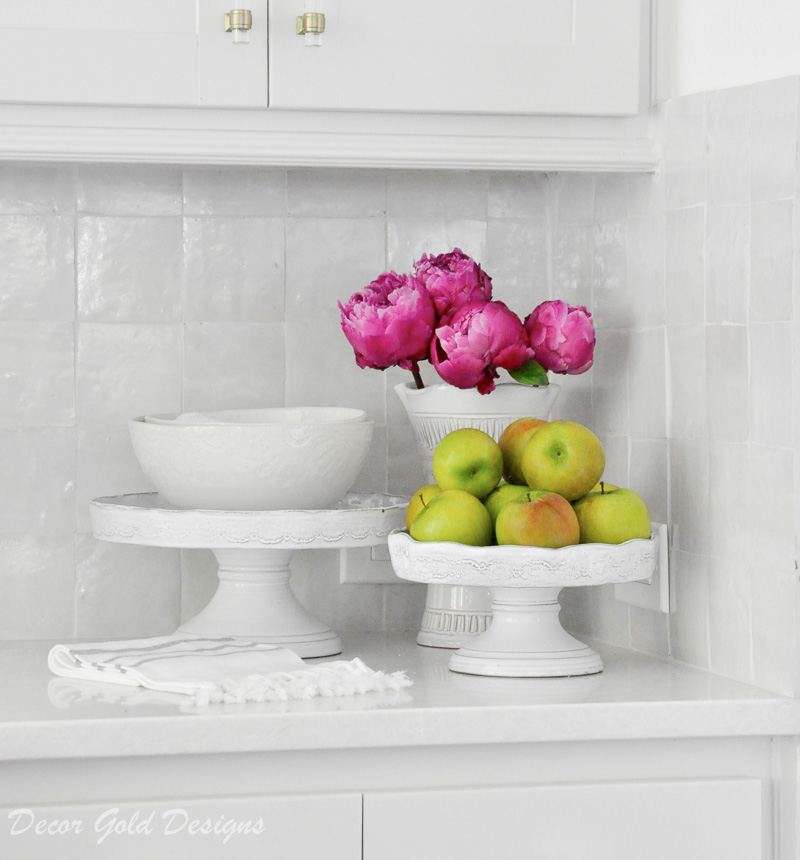 I think this agate tray is my current favorite Anthro find. It is a wonderful layering piece and I actually have three now!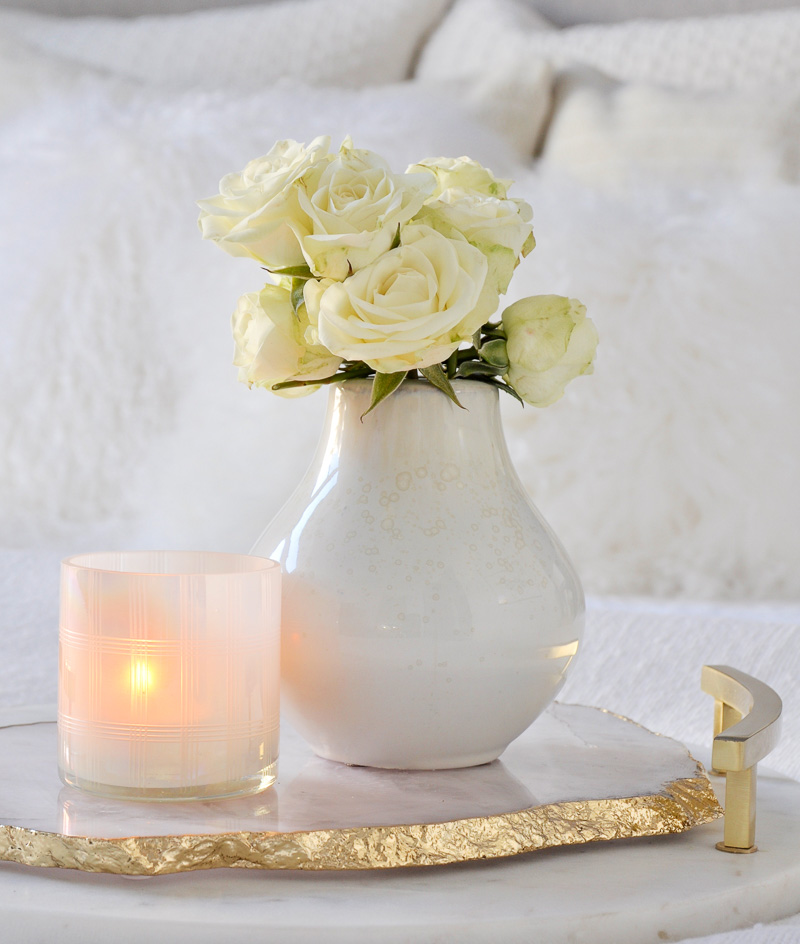 My favorite dinnerware is also from Anthropologie. We use it daily, but it is easily nice enough for a holiday table.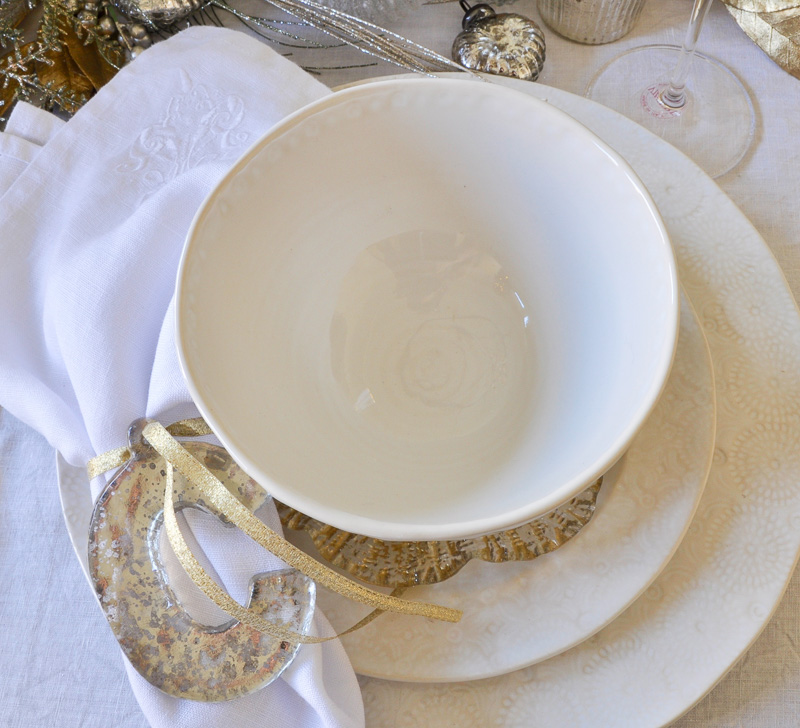 Love this recent find in pink. I have a similar vase in blue.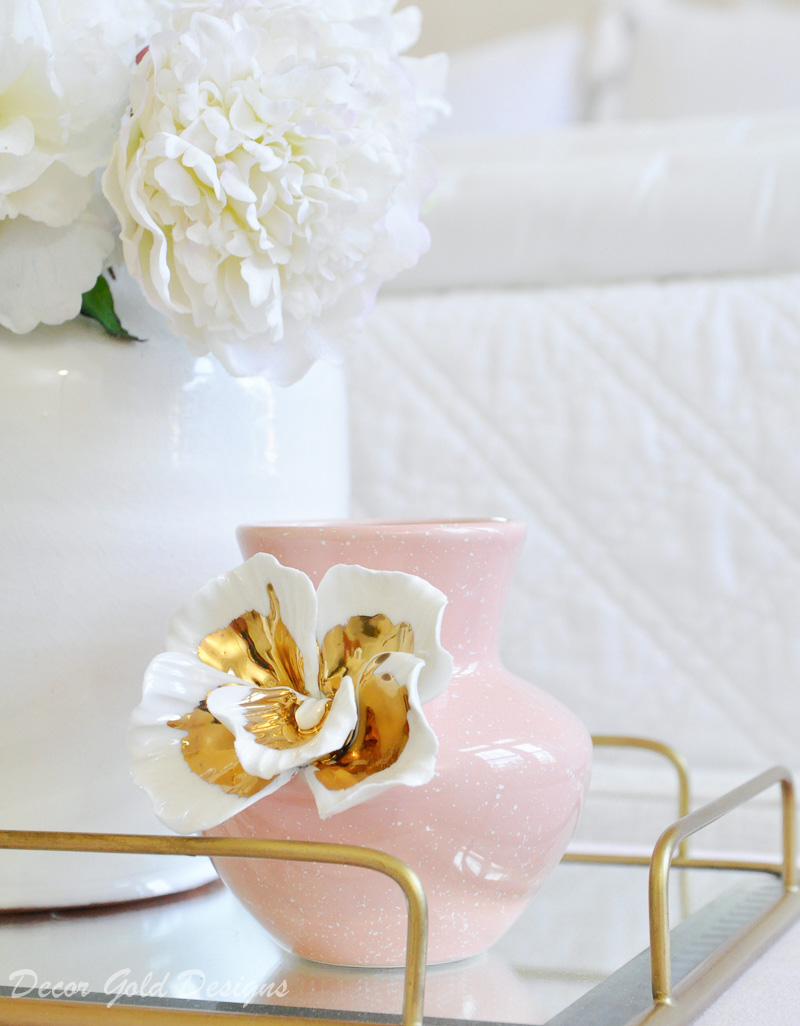 Lately, I have been purchasing furnishing from Anthropologie too. This bench was my first find. I love the way it looks under this statement art piece.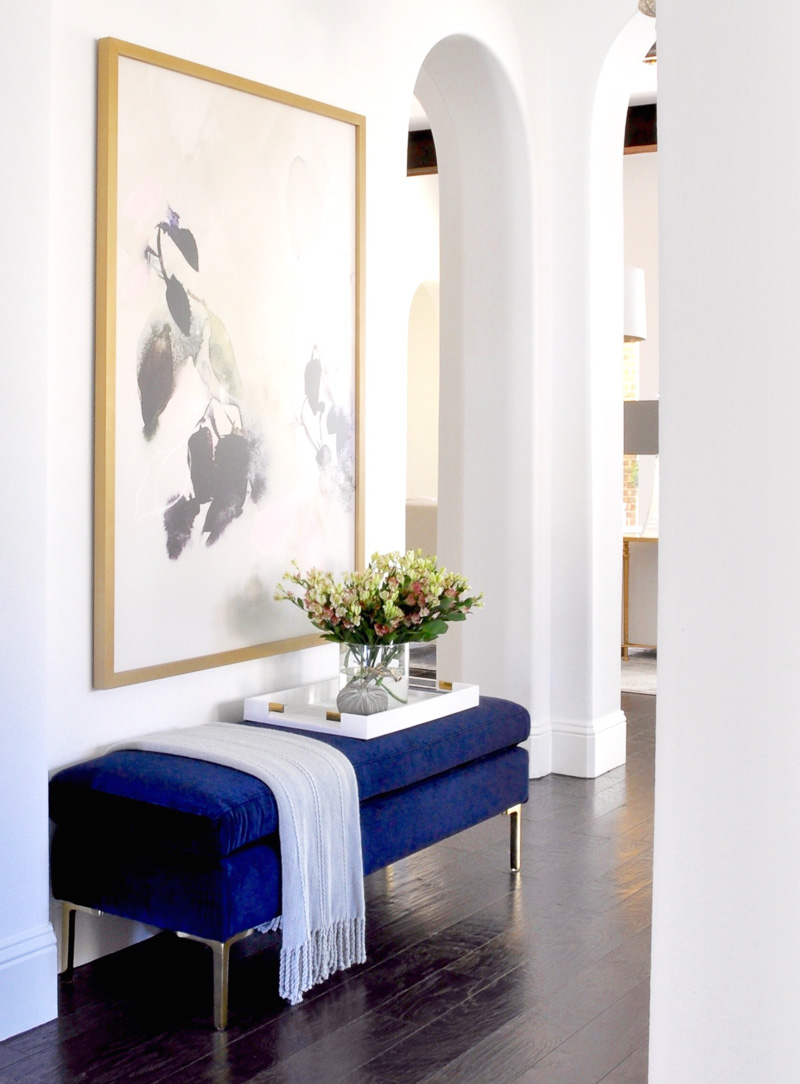 You can tell how much I love my bench by the fact that I added it to a second space in another color. Choose "Customize", then "Velvet", then "Rosewater".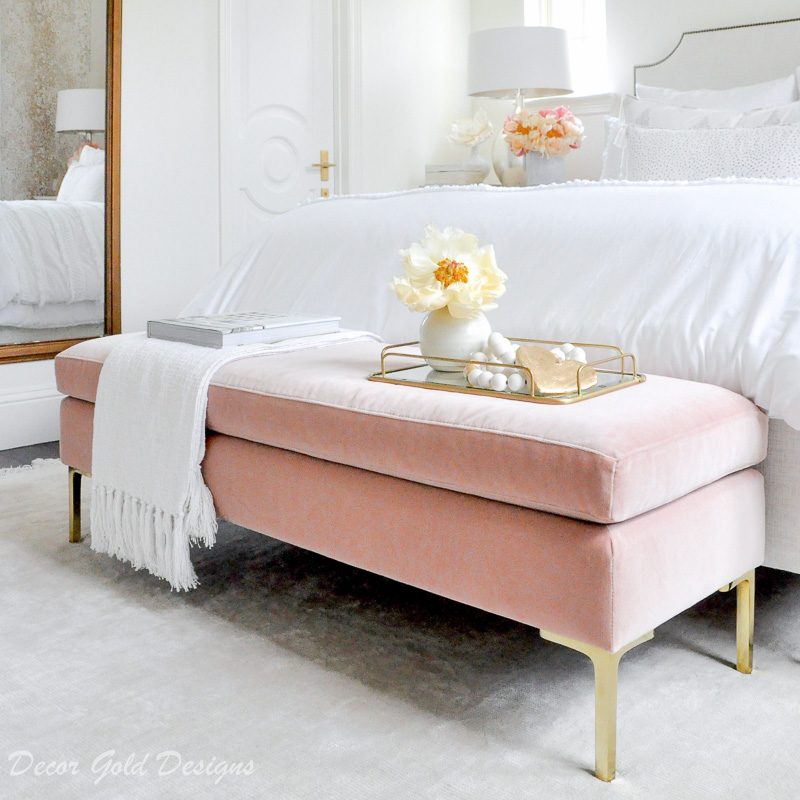 Another find is this side table. It took a while to arrive, but it was well worth the wait. The quality is excellent!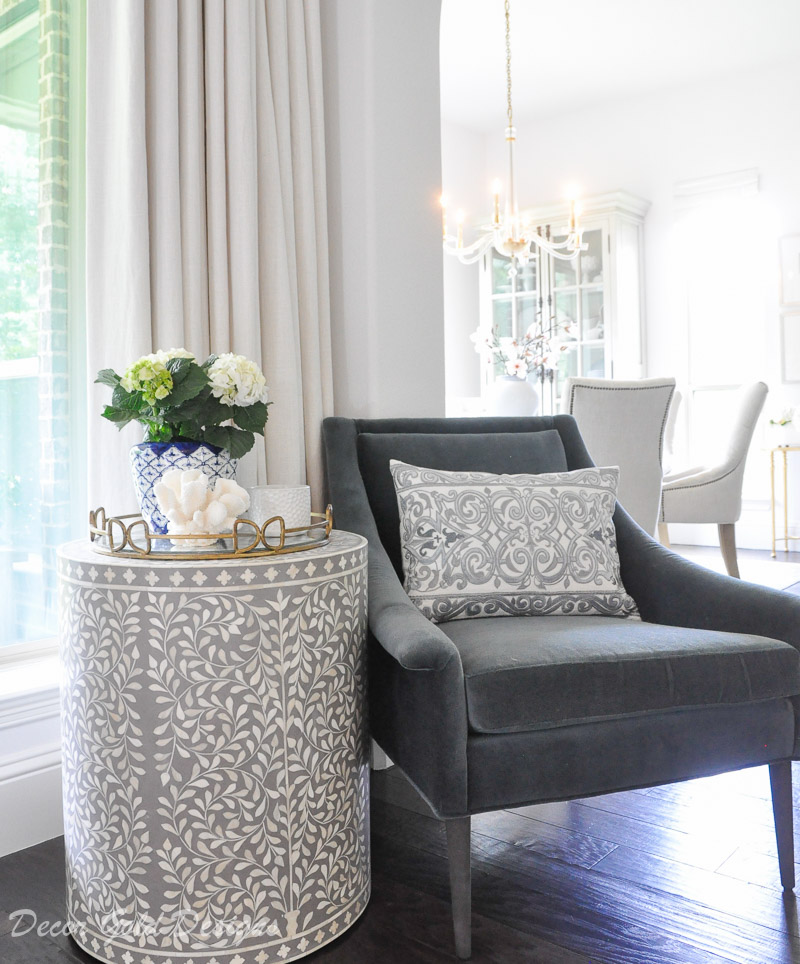 I have many more pieces in my home from Anthro. You can find them at the bottom of the page.
Fashion Island
Back to the Fashion Island Anthropologie. I am always thrilled to find multiple rooms set up with furniture, lighting, and more! On my recent trip, I snapped photos of a few of the rooms to share with you.
This bedroom setting was so pretty. I love the light pendants and the round gold mirror. The bed is similar to my new bed as well. Such a timeless style. With a light wall, almost everything here would fit right into my home.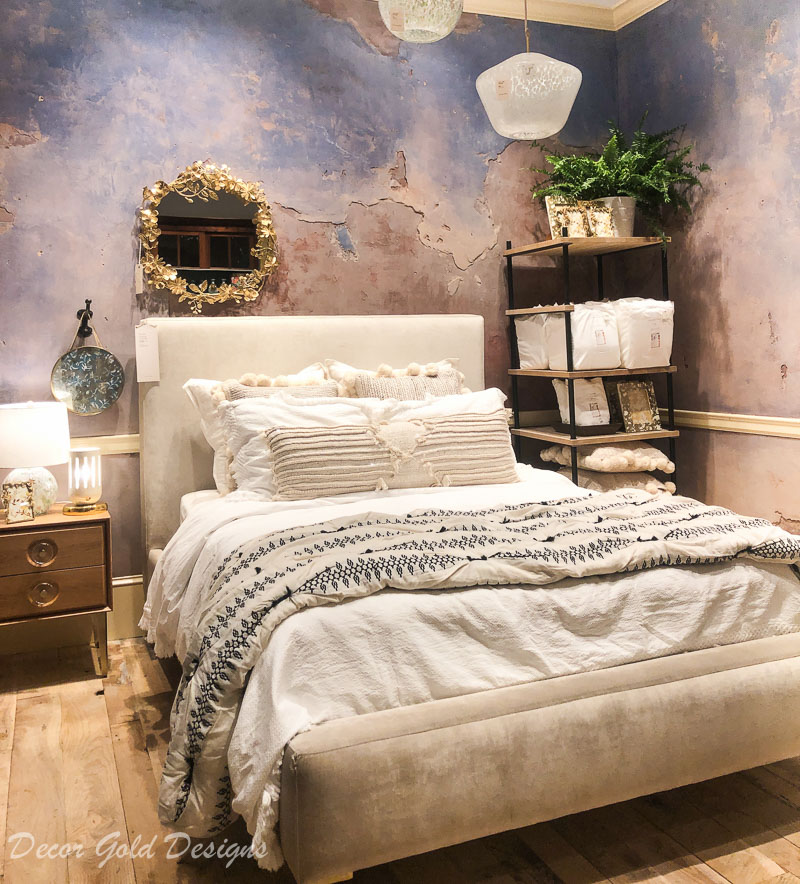 I always go a little crazy over Anthropologie's tabletop finds. How fun to see some of their pieces in a dining room setting!
They have the most beautiful drinkware, especially in clear with gold details and in blush.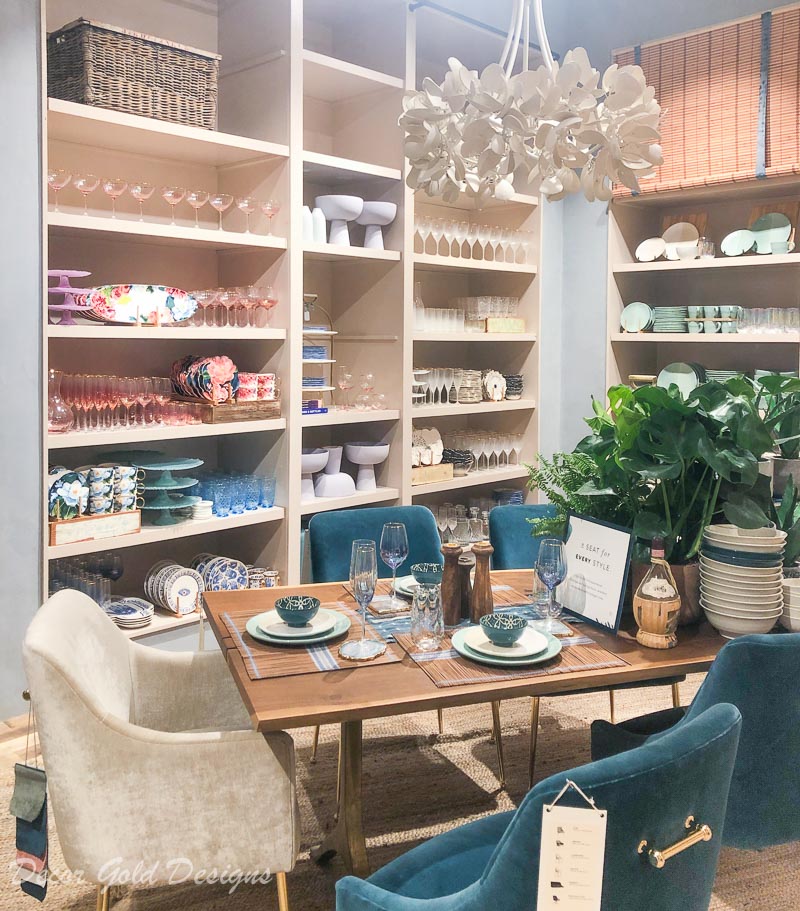 Some of their spaces were much more colorful than my normal decorating style, but they are visually stimulating none the less! This sofa is GORGEOUS!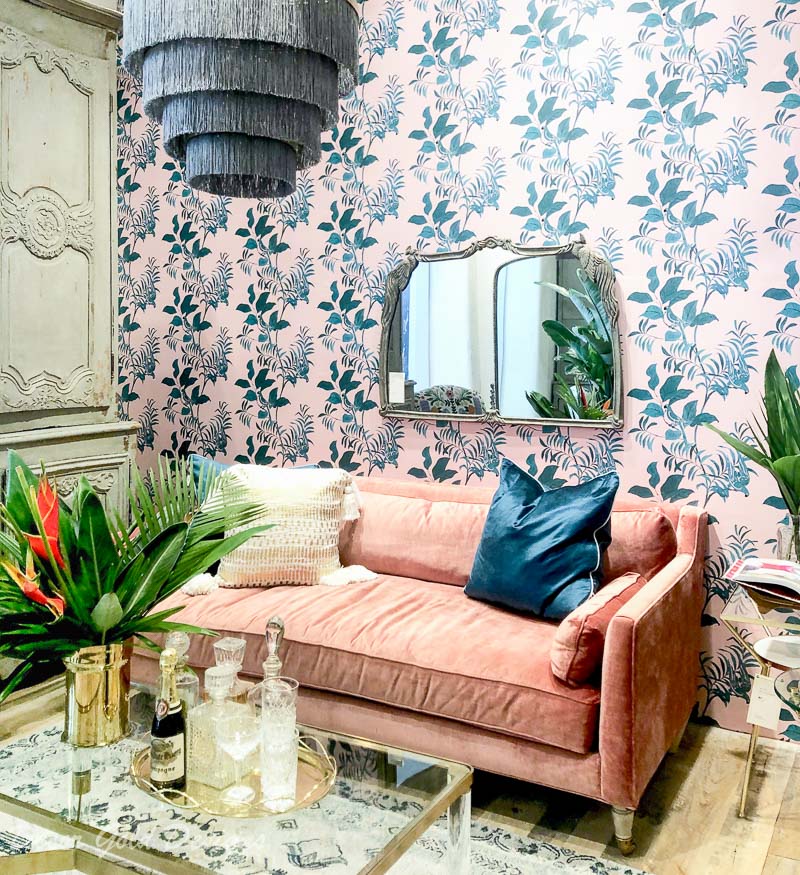 In this scene, the wallpaper is dreamy and the lucite and brass shelves are now high on my wishlist. I have the frame on the bottom shelf and love it.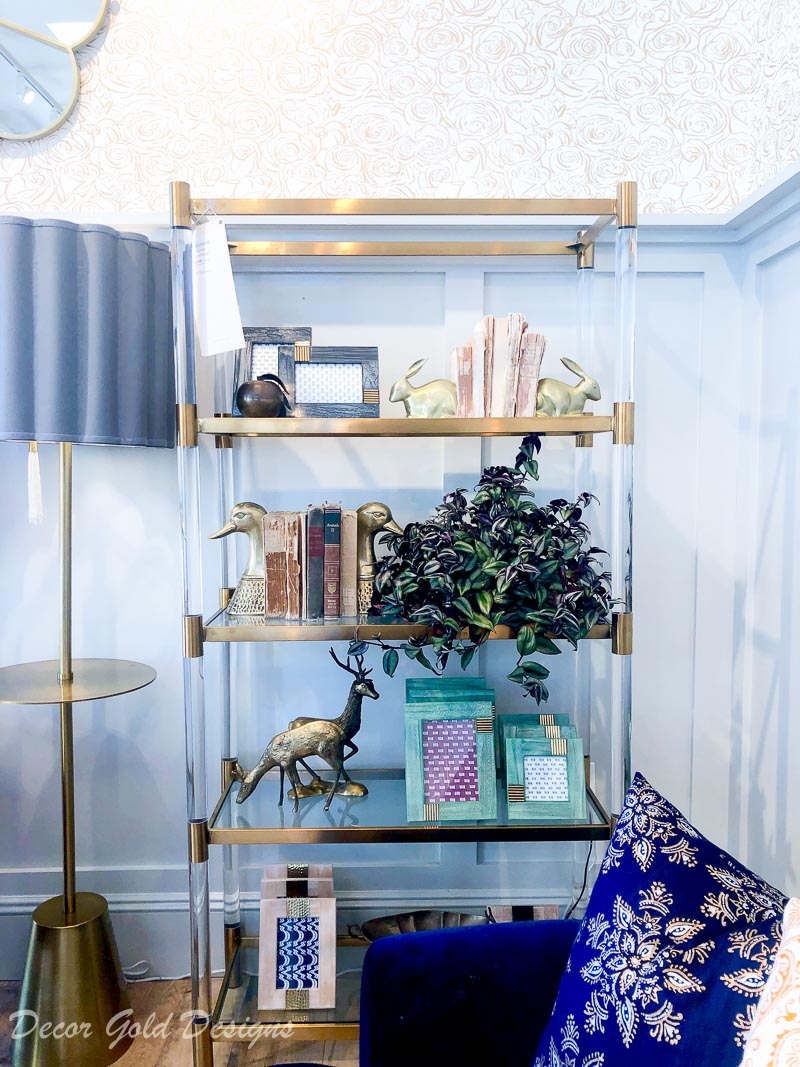 In this wider angle of the same space, I love the capiz chandelier. It may just end up in my master bathroom makeover project!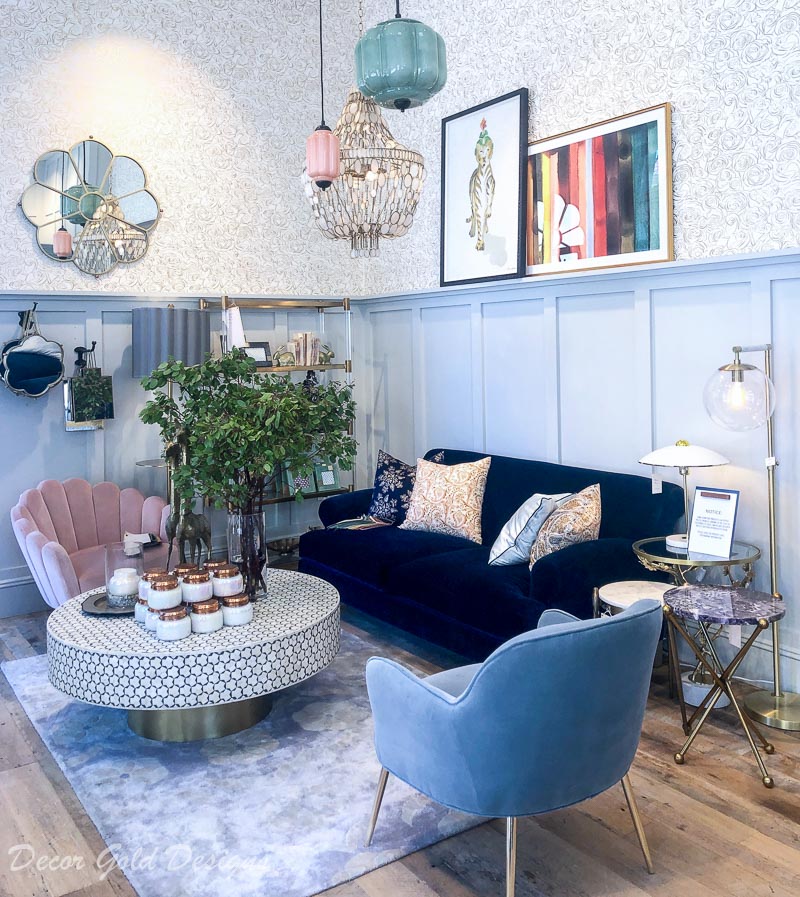 This bed is pretty too. The nightstand they paired with it (right side) has the same scroll vine inlay design as my round table above. Love it!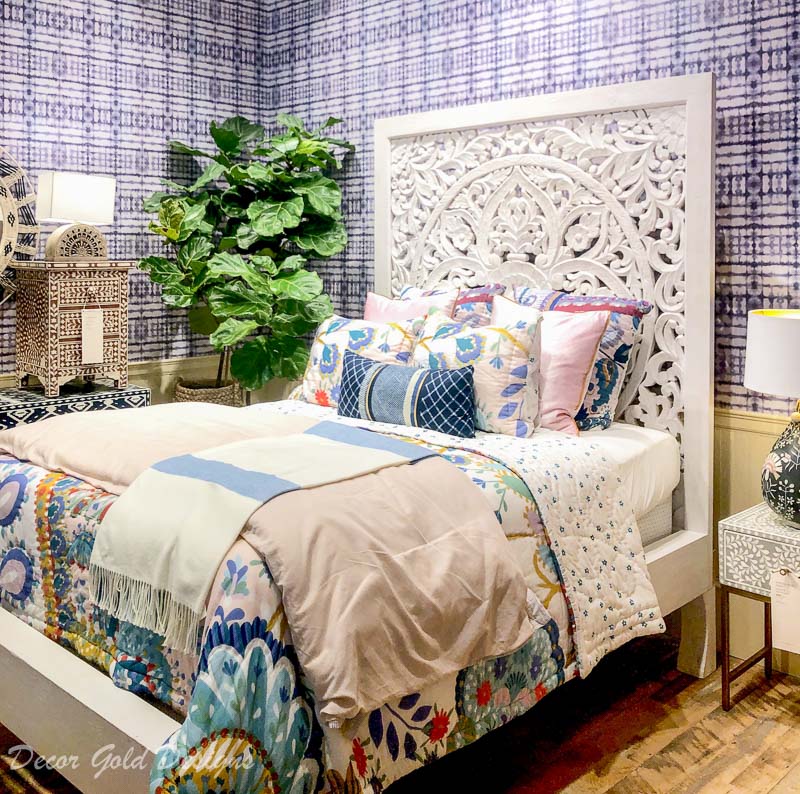 I literally gasped upon seeing this wall. I am crazy over this arched mirror and have wanted one since the moment I first saw it. Seeing it layered in all three sized made my heart swoon for it even more! I think the console is fabulous too!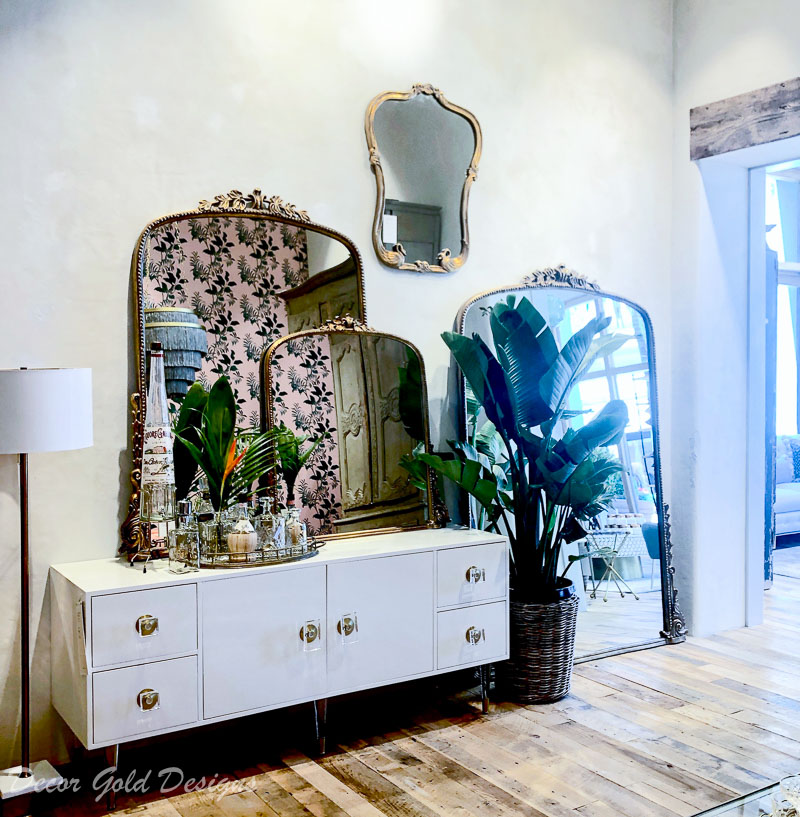 In person, this rug was even more beautiful. It has a vintage look and the design is stunning. The coffee table has my heart too!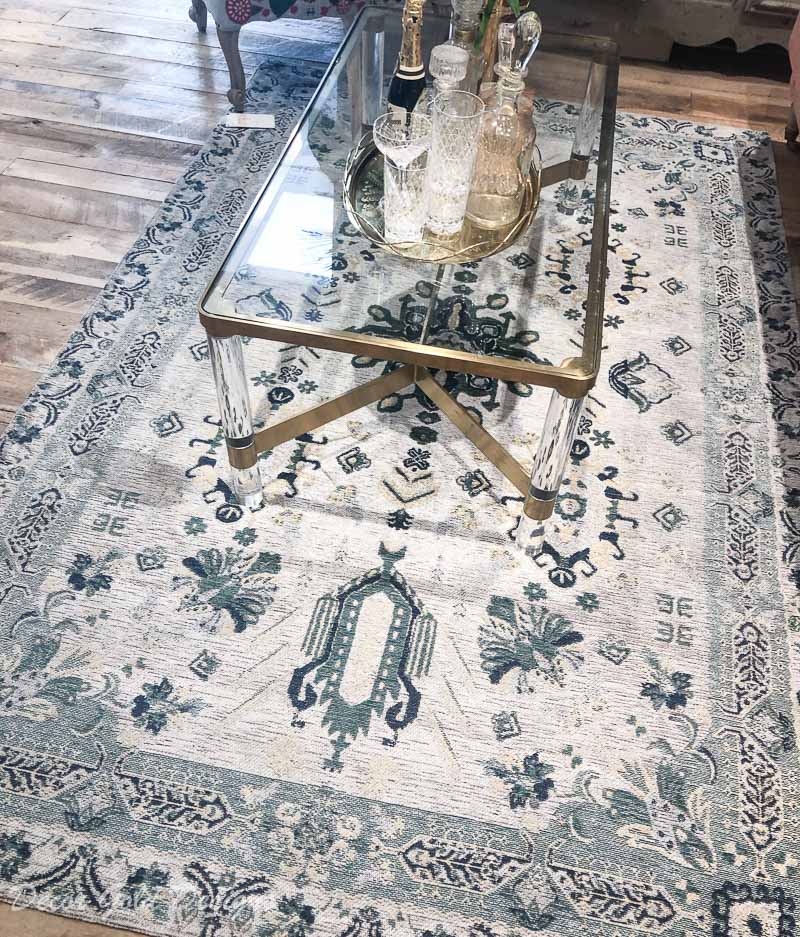 In this last space, the transitional sofa is very stylish. They added natural elements, which are popular right now, but the sofa would look beautiful with almost any decorating style.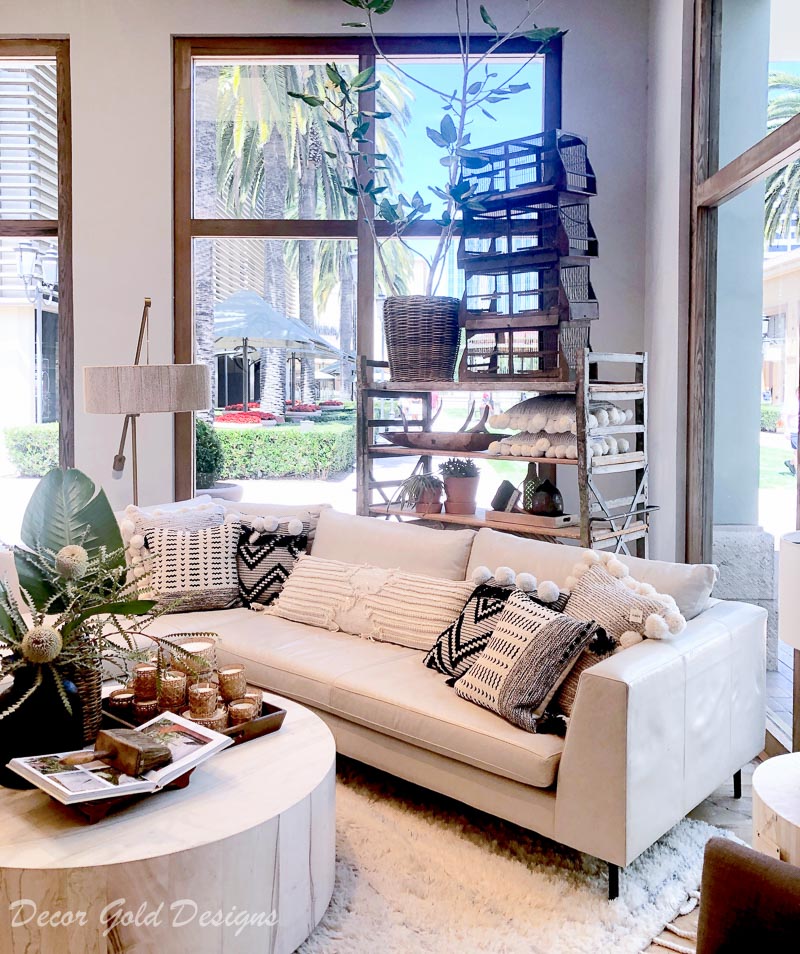 There were many more "rooms" set up. I took a bit of inspiration from each of them. Are you able to find inspiration from spaces if they are not in your exact design style? Do you have a favorite piece or room?
I find decorating inspiration everywhere. I love to view well-styled rooms, no matter the style. I hope you found feel the same and found inspiration here today!

I hope you'll stay connected…..
Click on the Image to Subscribe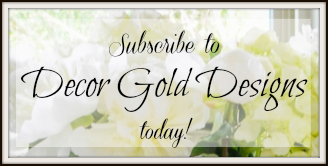 SOCIAL
Instagram | Pinterest | Facebook
Follow me on the LIKEtoKNOW.it app!