Somewhere along the way the family room became the shining star.
Let's go back a bit. Mid-nineteenth century architecture focused on compartmentalization. Every room had its own defined space.
The 1980's spawned an era in architecture which is still standing strong today: the family room/kitchen concept. How did we get here? Well, the formal living area was replaced with the home office while the kitchen and family room areas were expanded.
We built this home in 2013. A concept still going strong for some thirty years extends beyond trends and moves right into permanence. No matter the price point or location, the single family home landscape in America is dominated by the family room and kitchen joined together as the focal points.
Today, I want to share with you our own family room. This is where we do everything together. From random movie nights to the big game on Monday, Thursday, Saturday and Sunday (yeah, I am making fun of my hubby), this is our spot.
We wanted this space to be warm and welcoming but also have a sense of design. Not only do our friends and family find the space to be inviting, but so do our furry family members. Yep, we have to fight them for spots at times.
We chose this floor plan for a variety of reasons. One of the major aspects of this design that we fell in love with was the fact that it lends itself to our lifestyle. We love to entertain. We needed this room to be large enough so our guests would feel comfortable without lacking the intimacy that our family prefers.
I for one am thrilled that the reign of the family room is still going strong! I hope you enjoy the tour.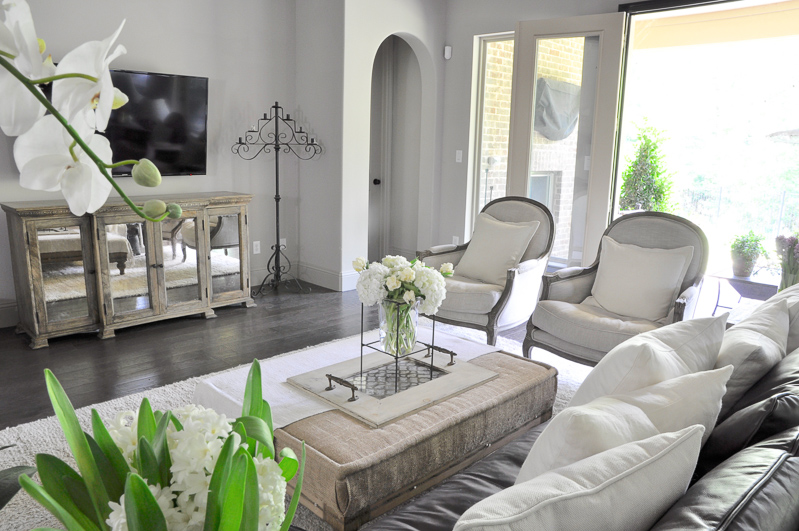 We wanted to create a cozy environment with plenty of seating.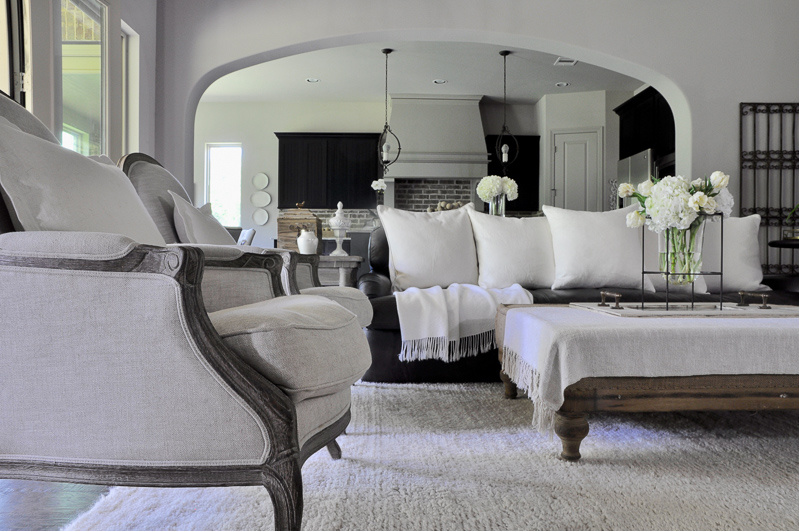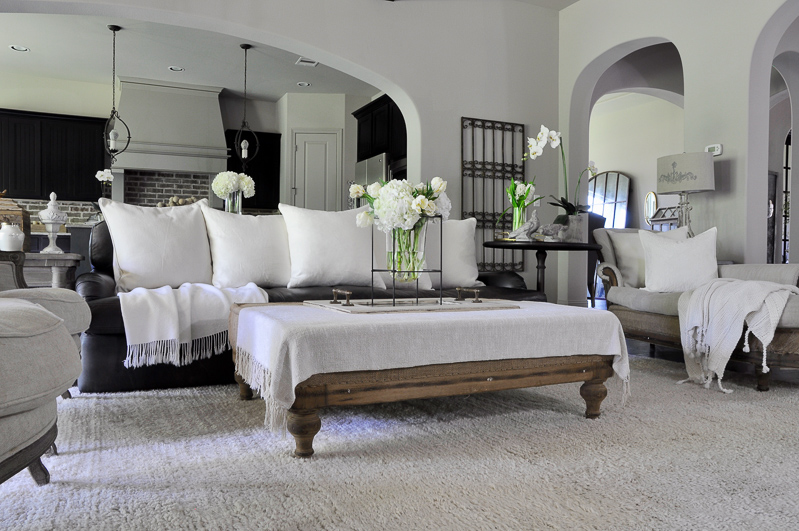 The chaise is a favorite spot.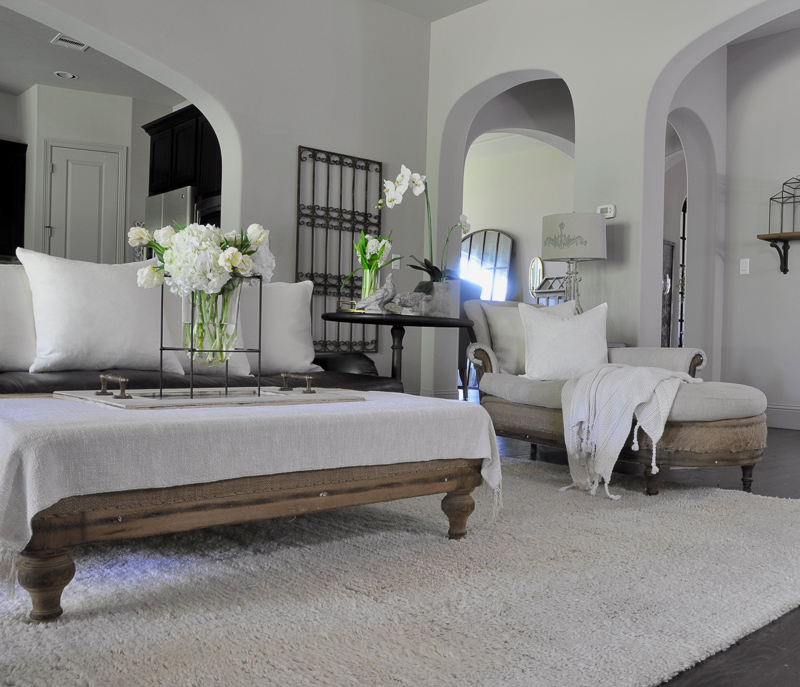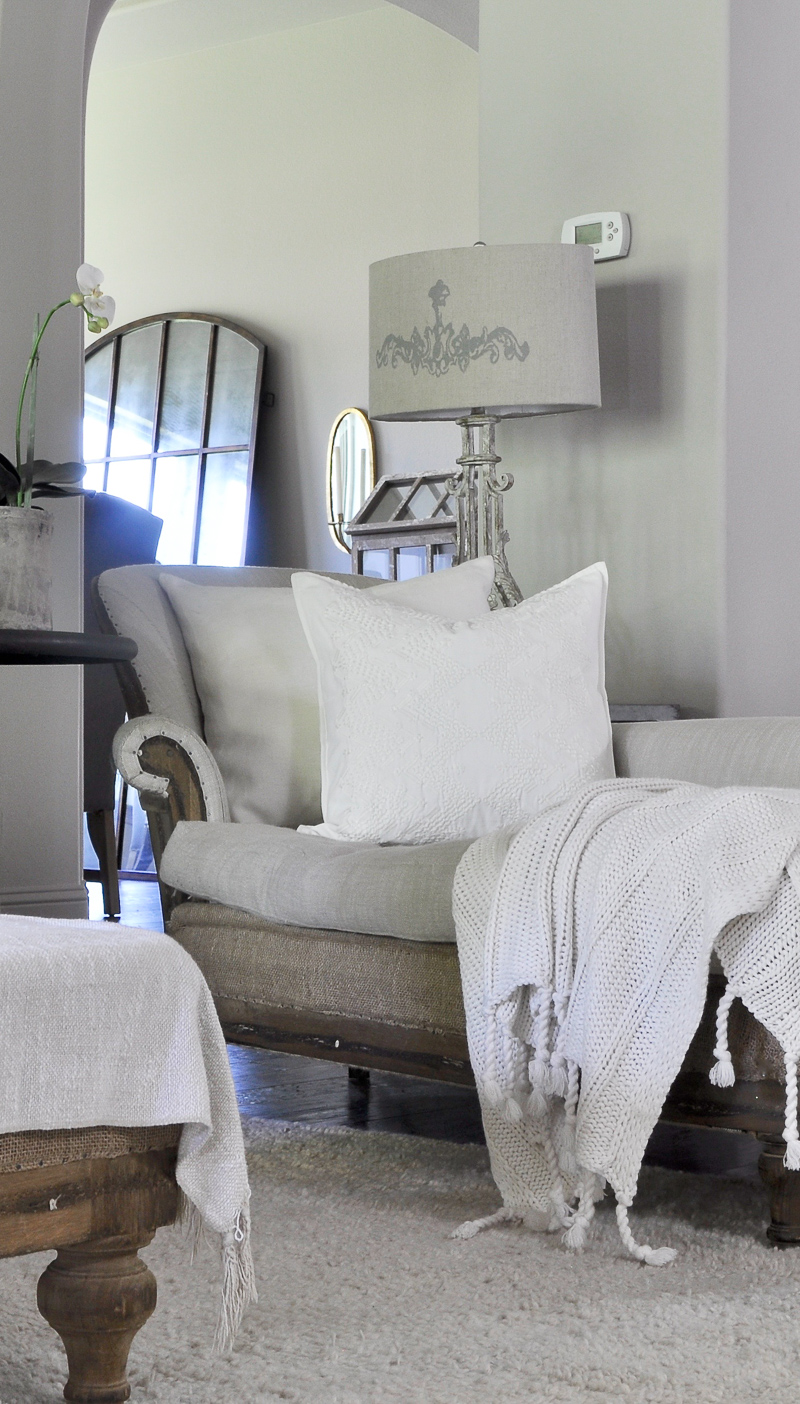 The arm chairs prevent the room from being overly casual, but are still very comfortable.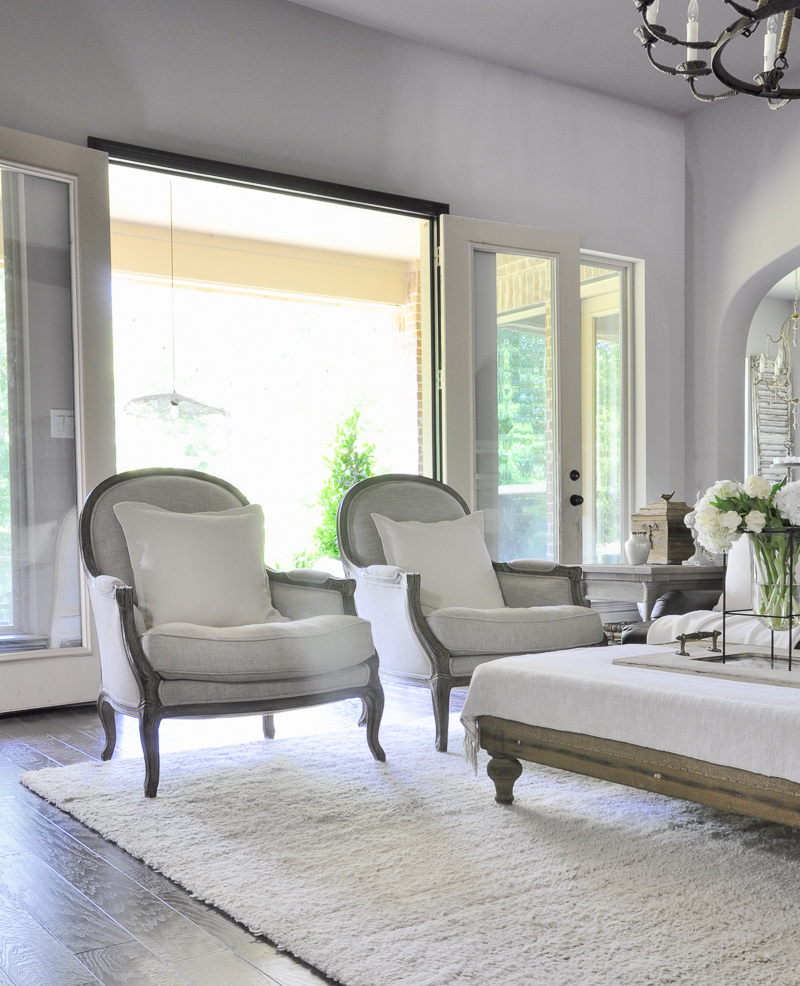 The sofa is a distressed brown leather.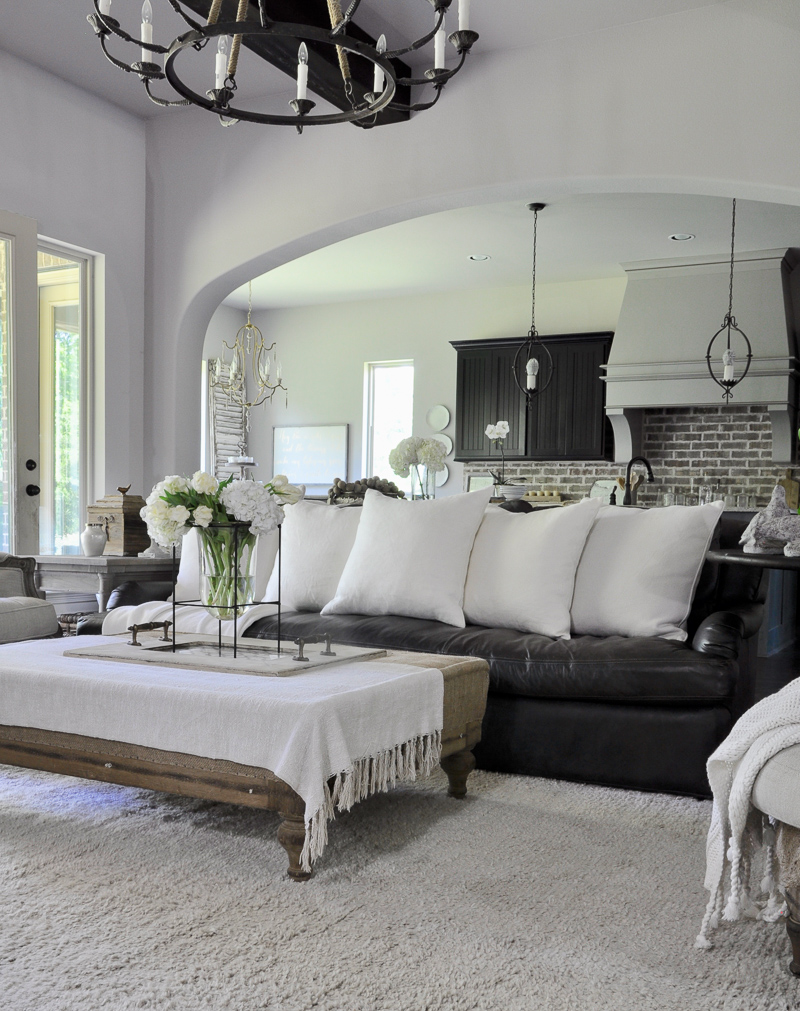 You can see the leather here along with our sofa table.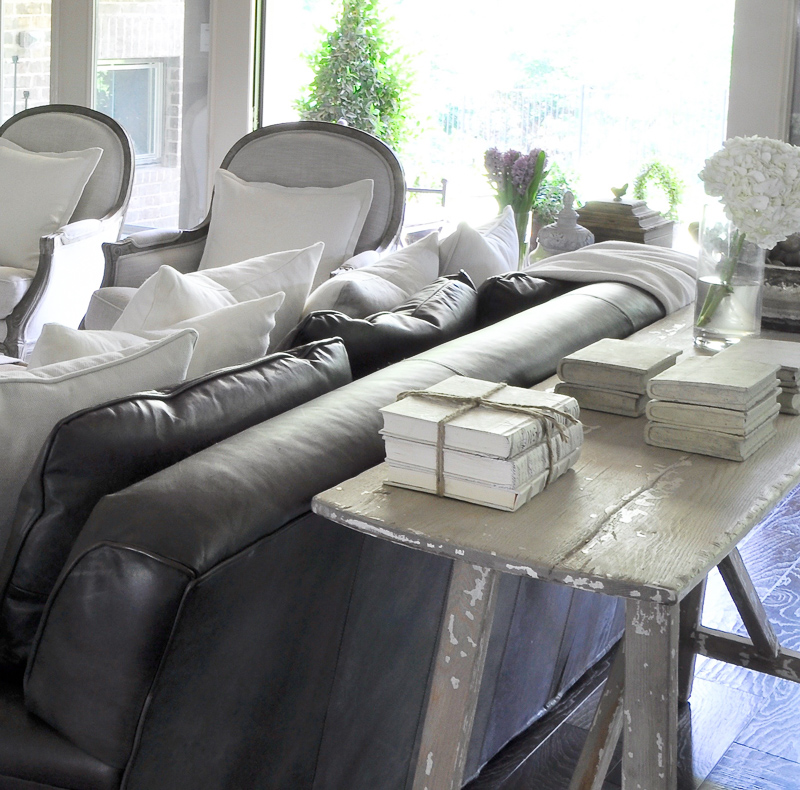 I added down-filled white linen pillows and a soft soft white throw to lighten the space.
Get the Look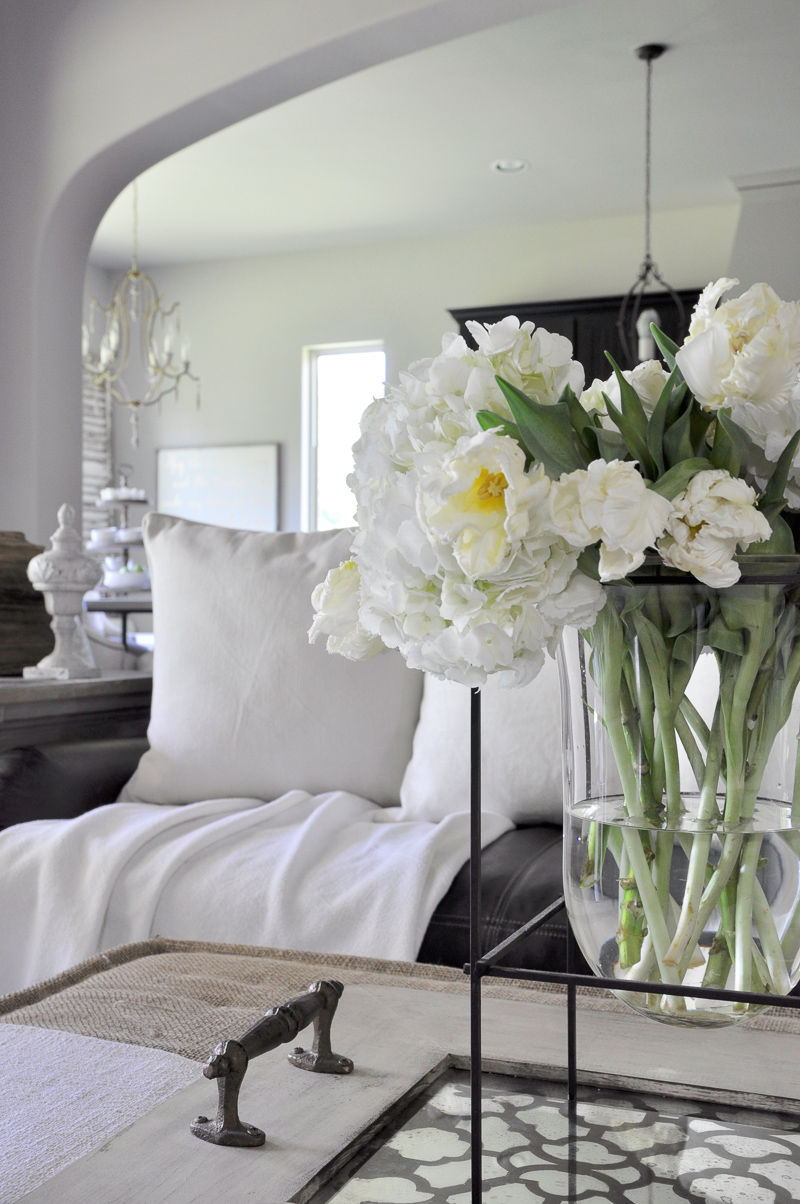 Because the family room is open to the kitchen and breakfast room, I wanted to make sure the decor flowed from one area to the next.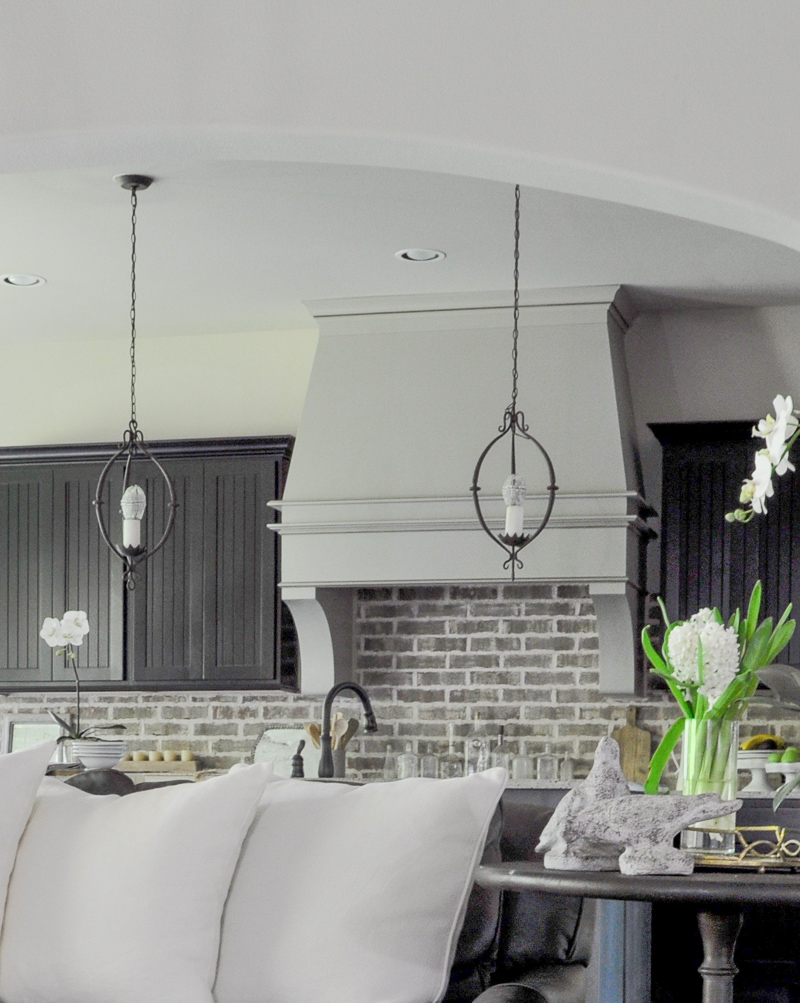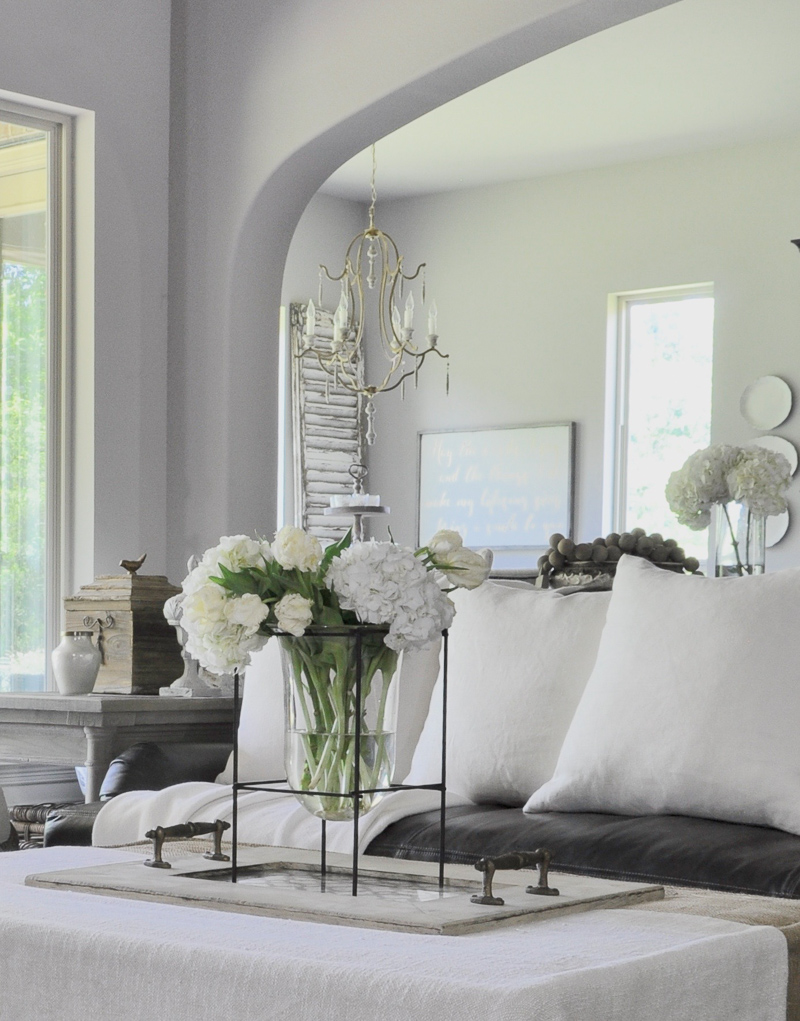 The view from the kitchen includes a clear shot of the television, which is a must for my husband who needs to watch sports. All. The. Time. Can anyone relate? I'm happy with a view of my favorite mirror over the fireplace.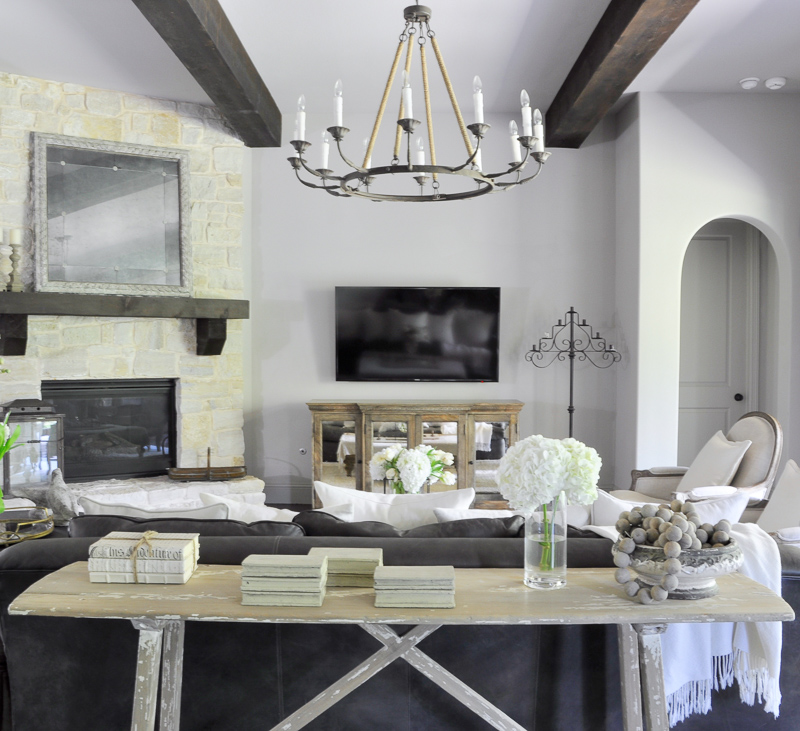 A couple of details…I always include fresh flowers and this tray which migrates from room to room. You may have recently seen it in my dining room tour.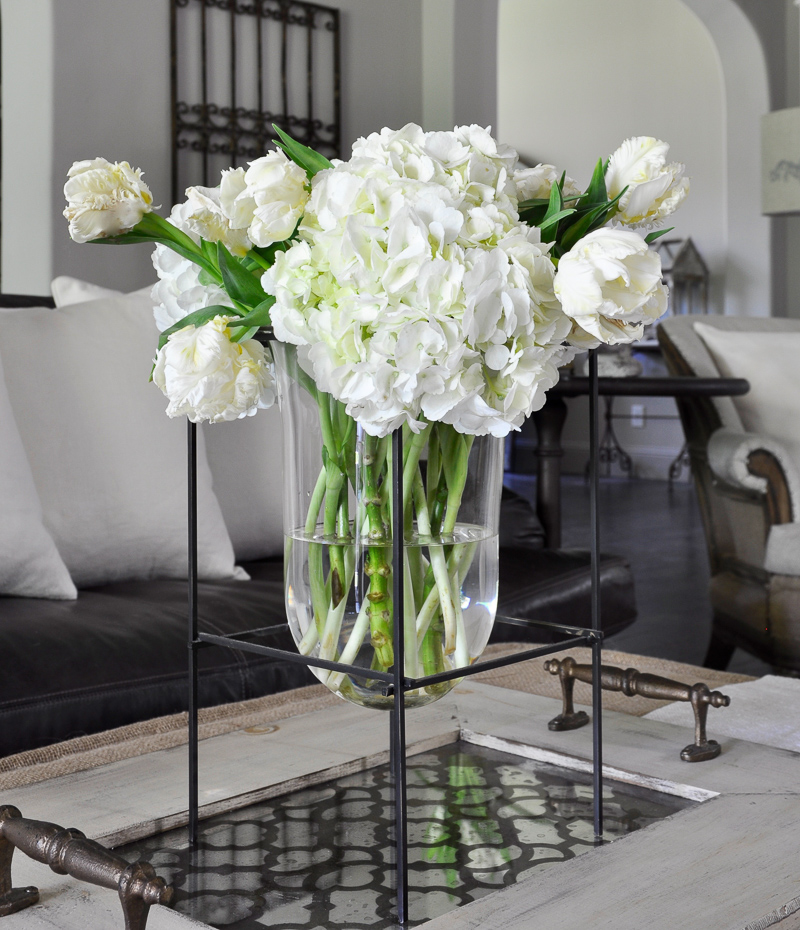 Last, but definitely not least, our floor plan called for windows where you see french doors. This proved to be the best decision we made prior to construction.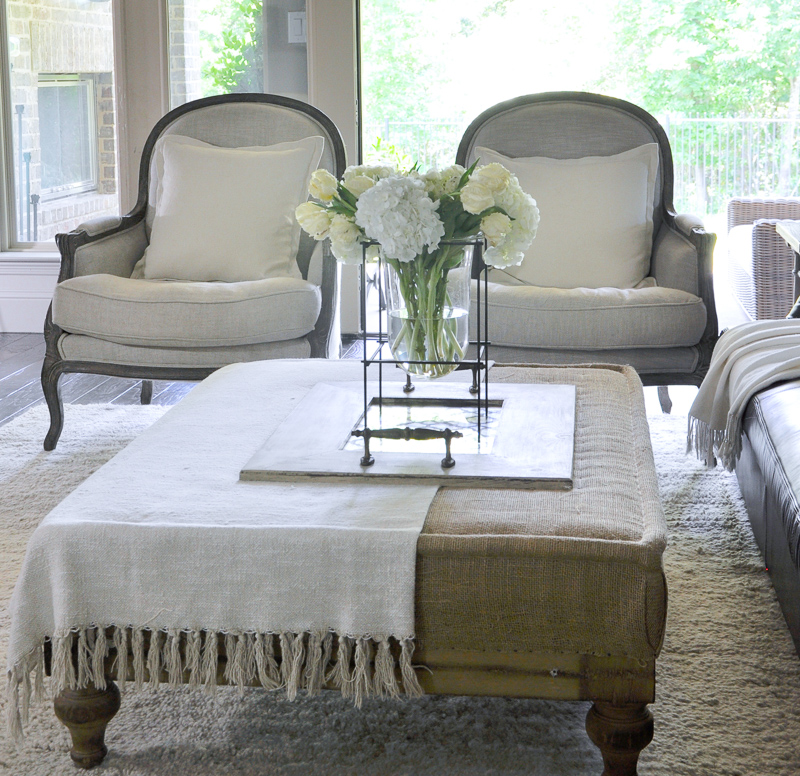 Thank you so much for visiting. If you would like weekly updates, please consider subscribing to our newsletter.
You can find a full source list here.
Sources:
*Affiliate links are included in this post.
*Some similar items have been substituted for unavailable items.