"Why do you want to buy this home?" Because I absolutely love this space.
"Are you talking about the master bathroom?" Yes, I am! I just love how it is styled.
While it is true that kitchens and family rooms typically lead the way for decision making, the master suite is the next most scrutinized room in the home for prospective home buyers.
Notice that I said "master suite." Without fail, we primarily focus on the master bedroom, and rightfully so. This is the sanctuary. But, attached to said sanctuary is the master bathroom.
This space deserves the attention your master bedroom receives. Together, they should become your master retreat. And a retreat invokes form, function with a heaping helping of serenity.
We store a plethora of items in our master bathrooms. To soften the look, think of using materials that add beauty as well as storage capabilities which frees up countertop space:
A sleek storage cabinet to display decorative items
A group of woven baskets for hand towels
An inexpensive mirror upgrade will afford a personal touch as will modifying stock light fixtures. Or, perhaps you have the space to add a couple of sconces? Multiple lighting options, hopefully on a dimmer switch, help create a relaxing space.
These are a few ways to upgrade your master bath that everyone will notice. What a way to make a statement and turn that master bath into your master retreat.
Welcome.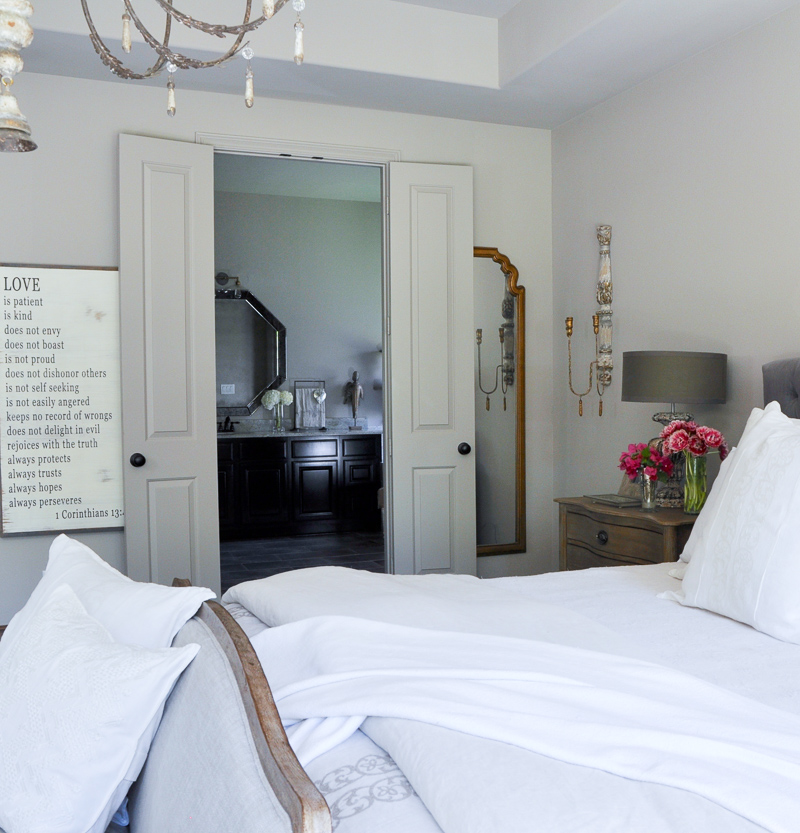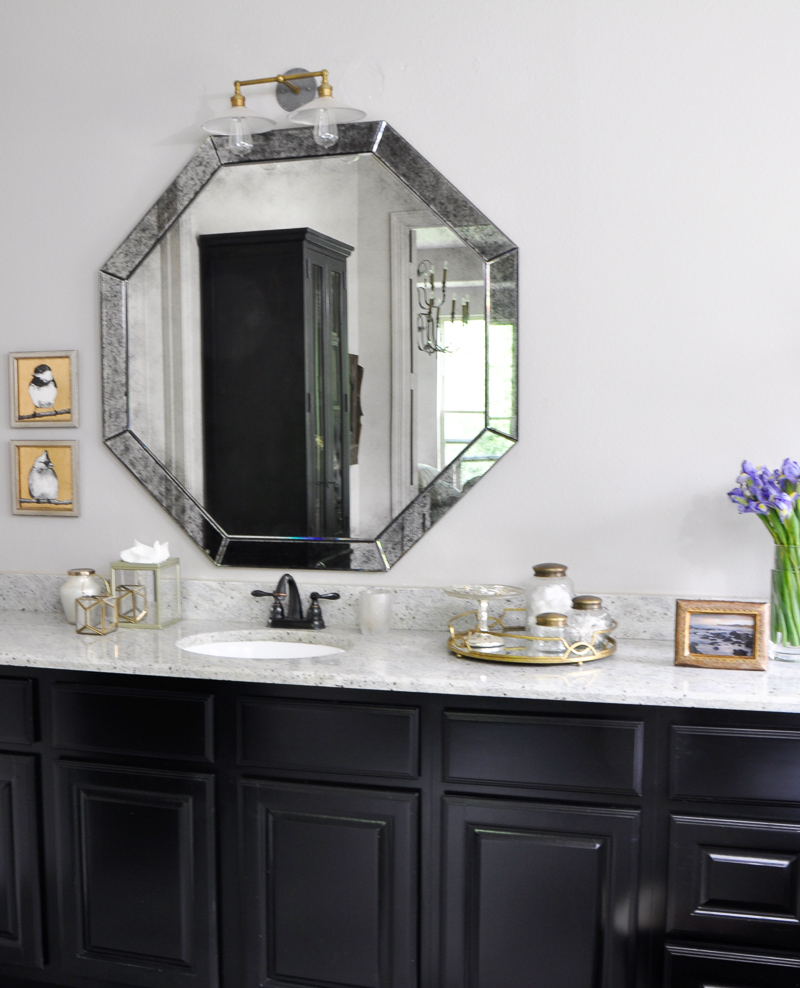 One of my favorite bathroom accessories is a beautiful tray.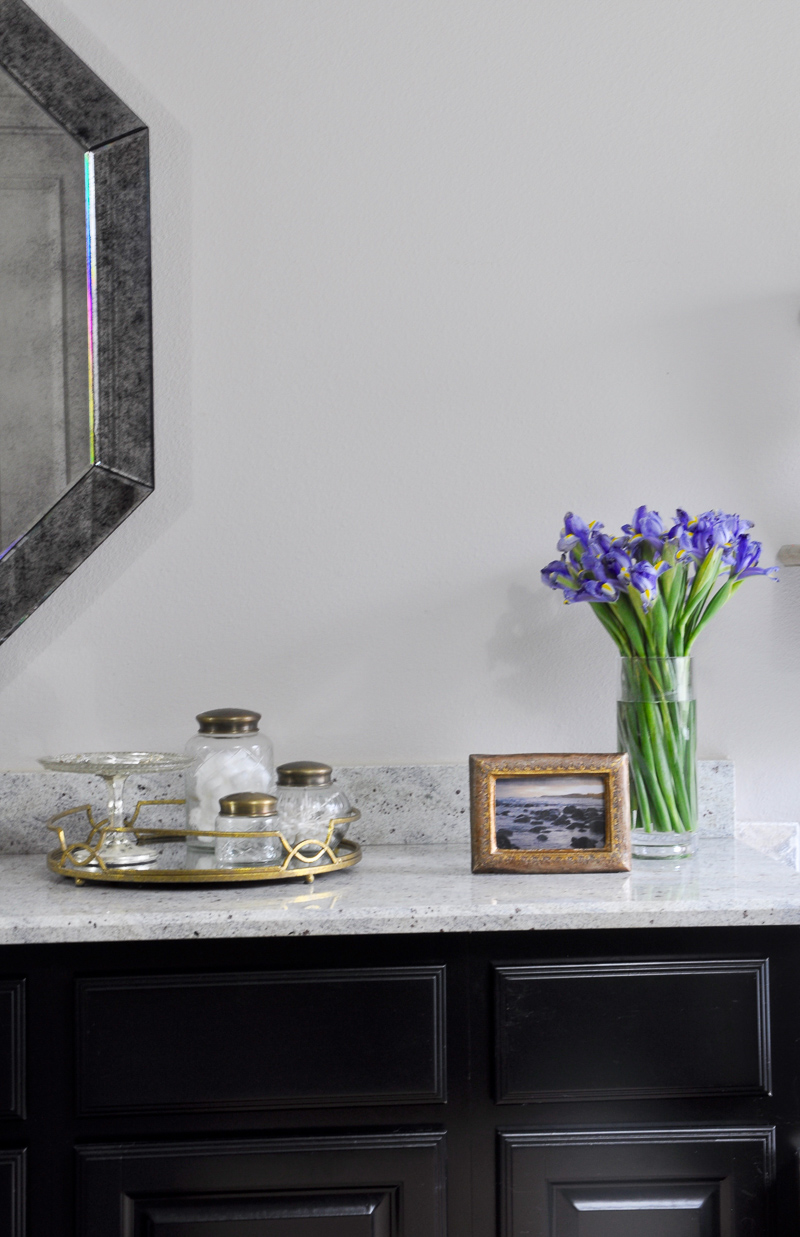 I try to use decorative containers when possible.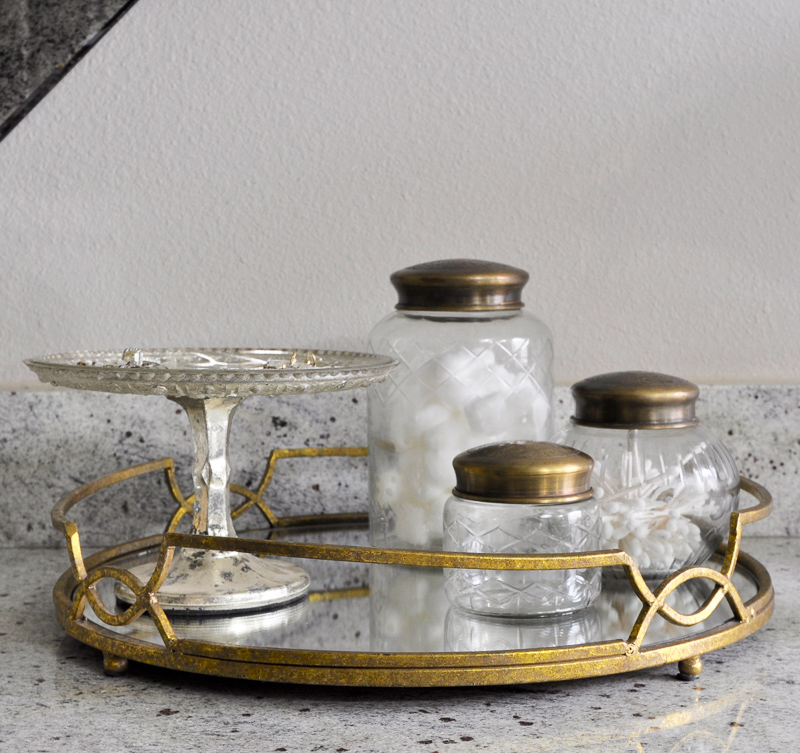 It's important to have a spot for jewelry.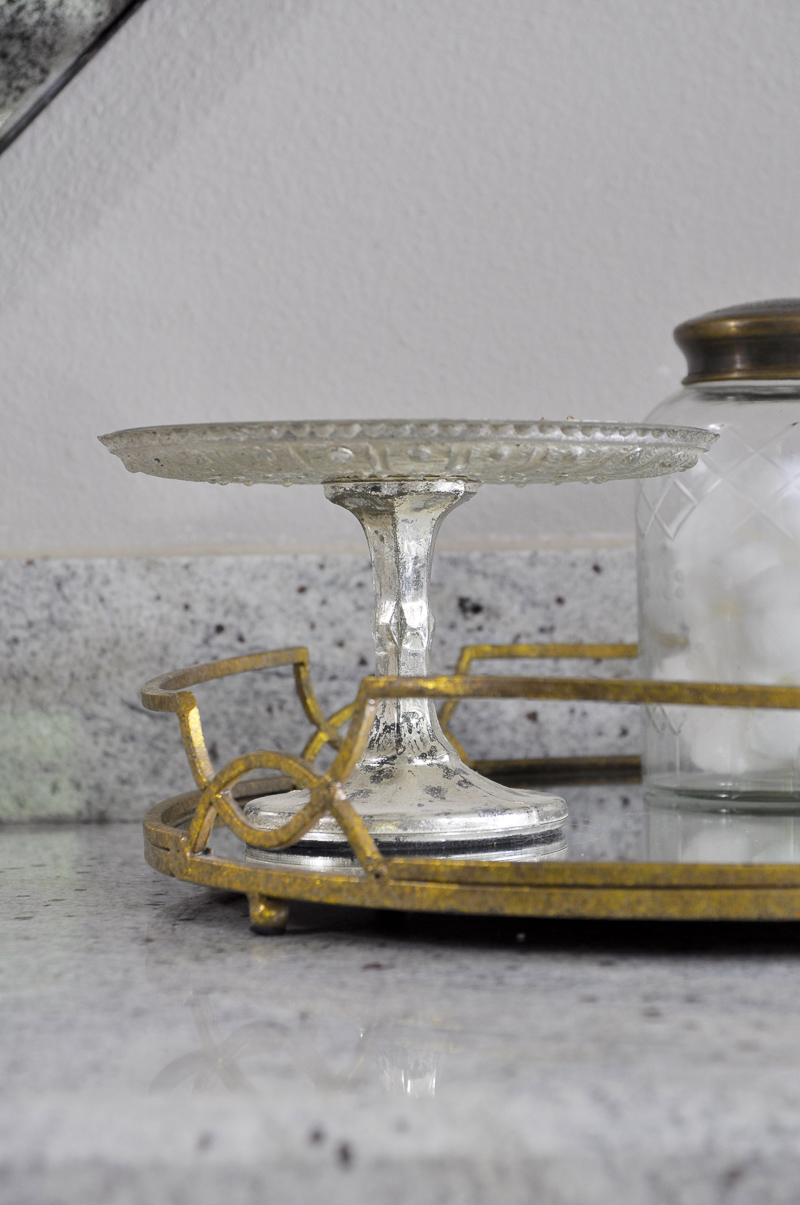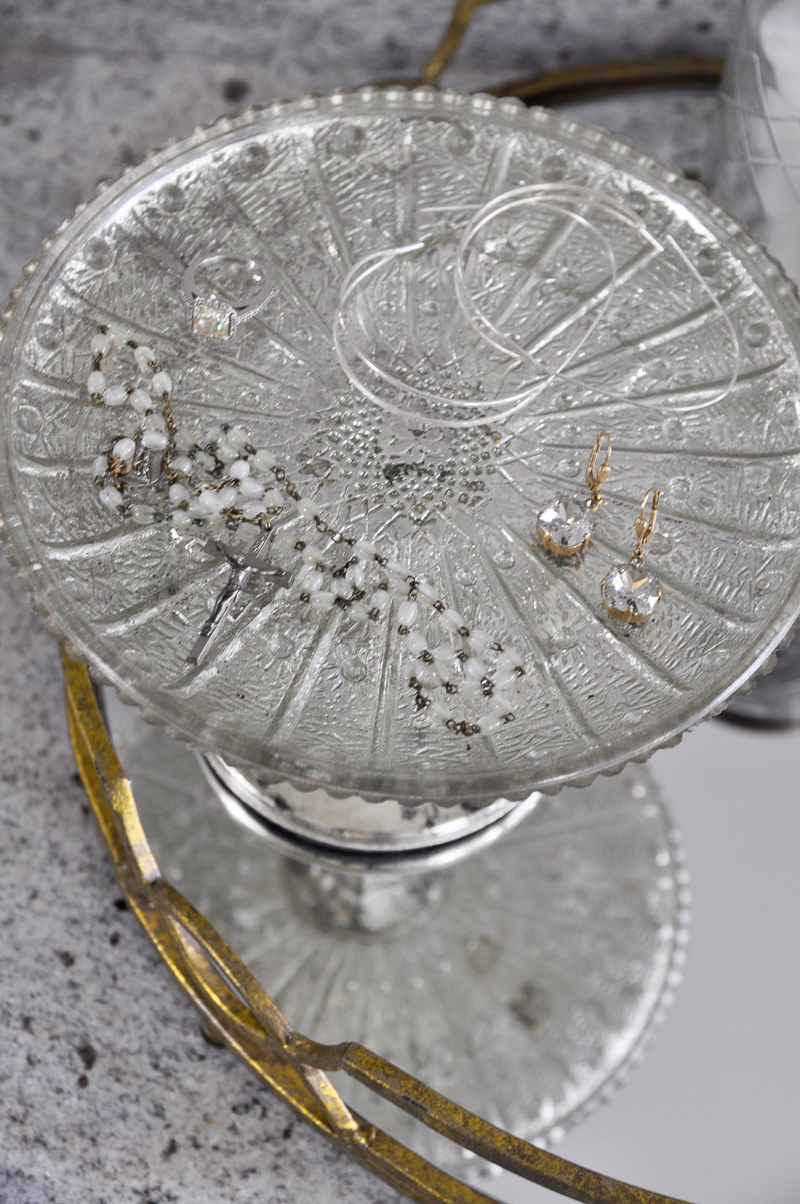 A toothbrush holder can be any properly-sized container.
I love to use linen towels.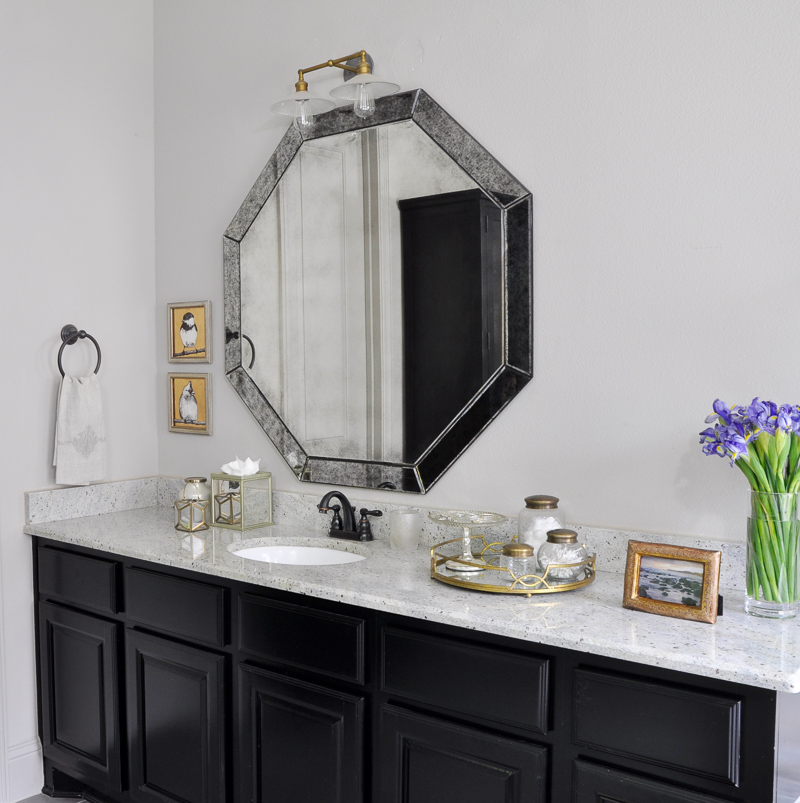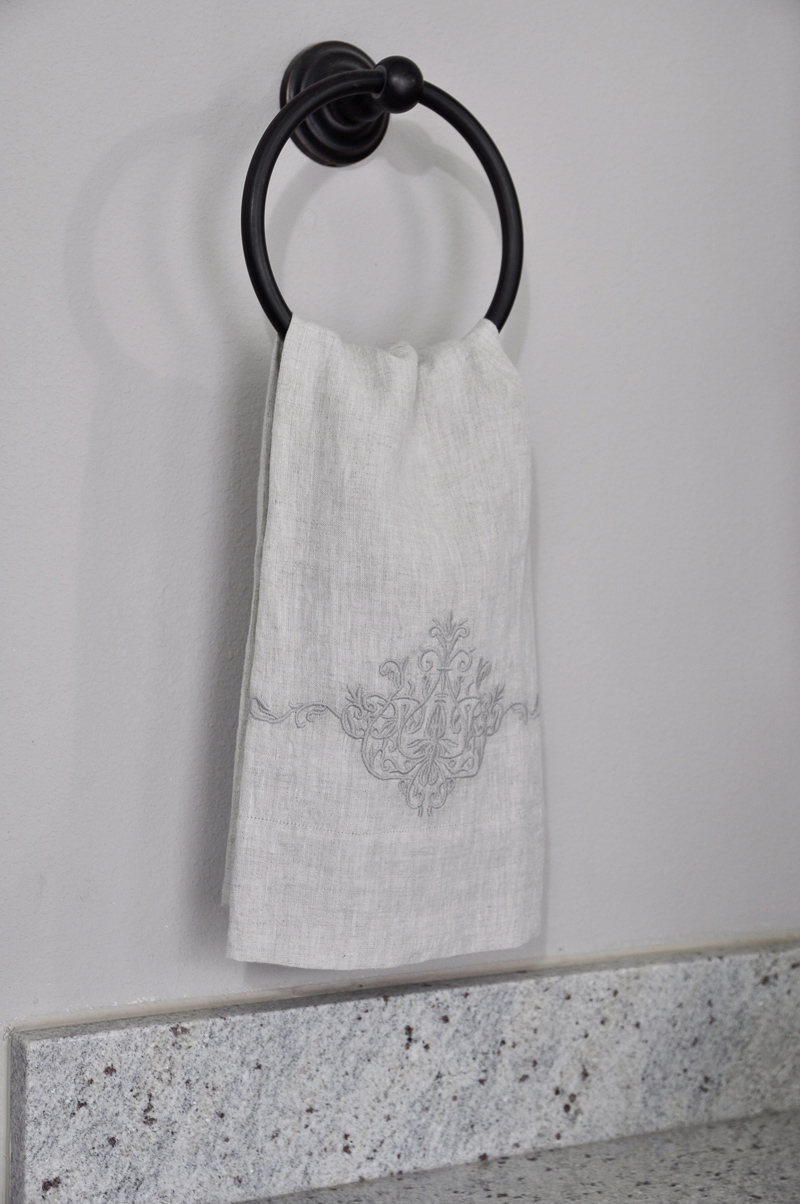 As mentioned above, a decorative mirror is a must.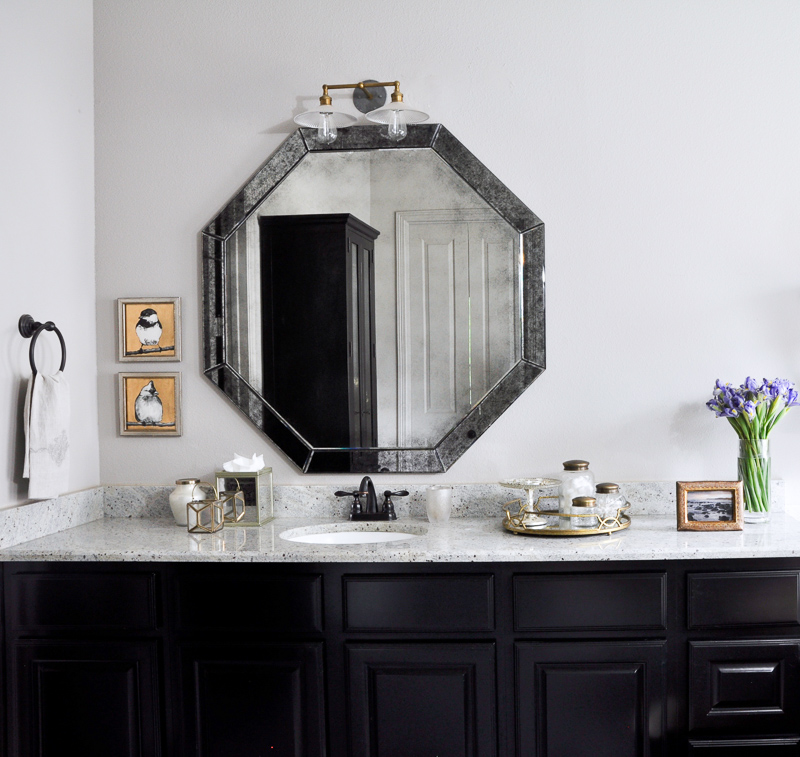 Remember, even things like toothbrush holders and tissue boxes should be functional and beautiful. Here are a few of my favorites.

*Some affiliate links were used.