Hello! Today, I want to offer you some tips to help you bring spring decor into every room of your home.
I have teamed up with some of my dearest blogger friends for a blog hop spring tour we are calling Spring in Full Swing! If you are coming from Tamara's beautiful website, Citrine Living, welcome!!! I am so glad you are here and I hope you will continue to tour all of the homes linked at the bottom of my post. Because this group is incredibly talented and you won't want to miss a stop!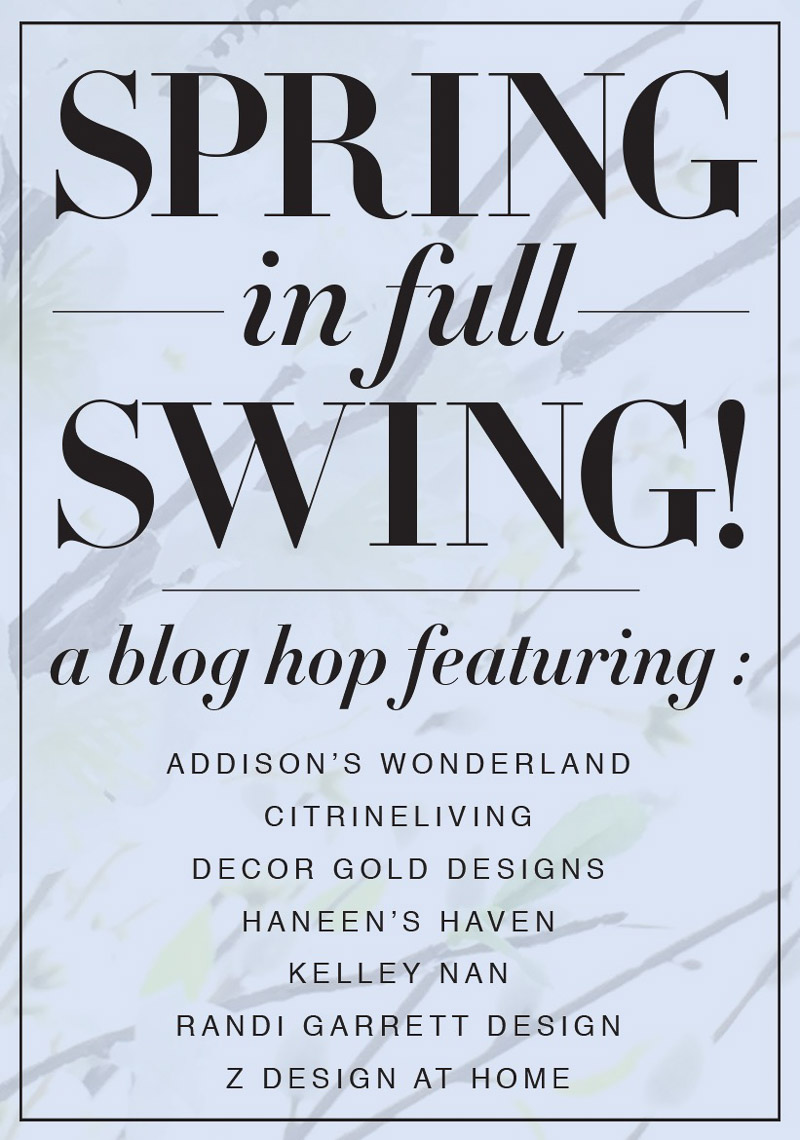 *This post contains affiliate links. These links may provide a small commission to Decor Gold Designs, but do not affect your price at all.

First of all, If you have trees in your yard or otherwise available to you, clip some branches and use them in your home. This is such an impactful way to bring spring inside. Whether blossoming or leafy, they make a gorgeous statement.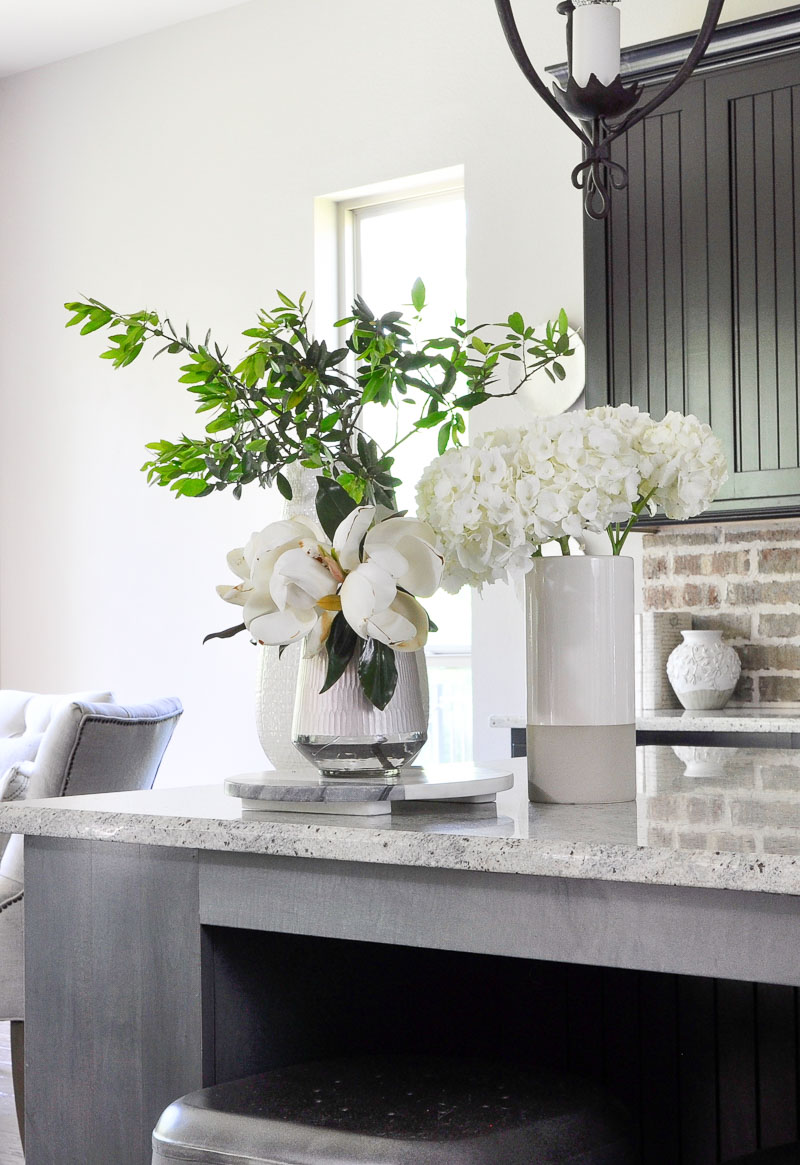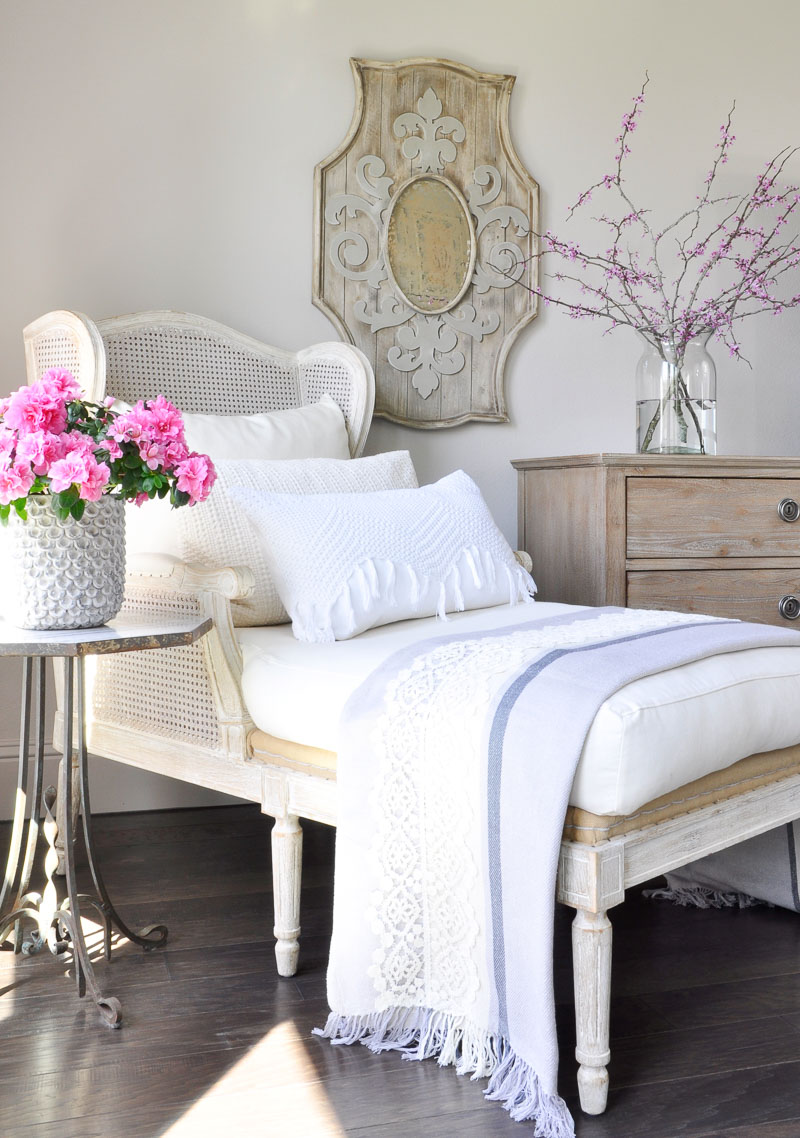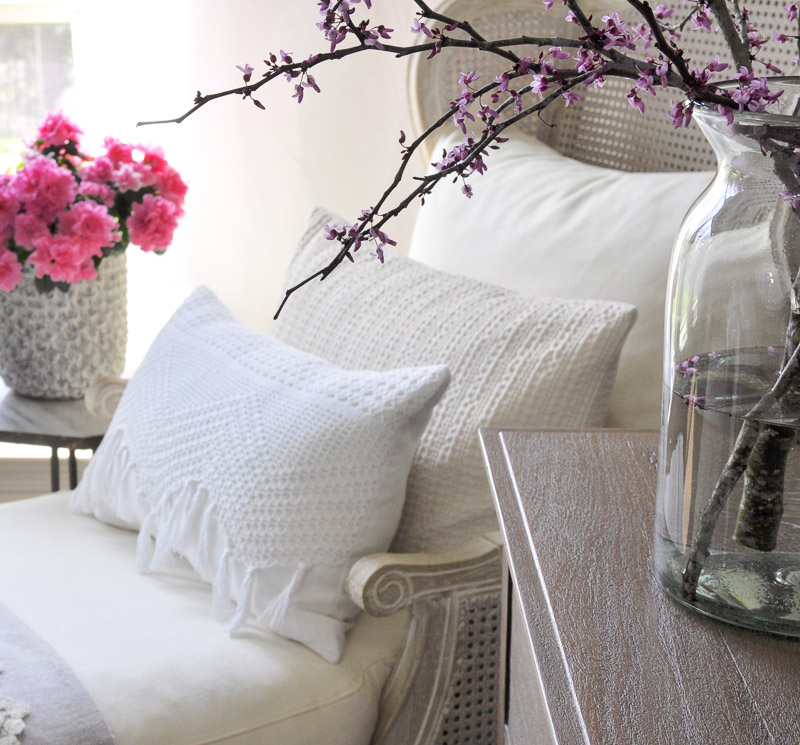 Often, you can enjoy them inside first and later plant them in pots or in your garden.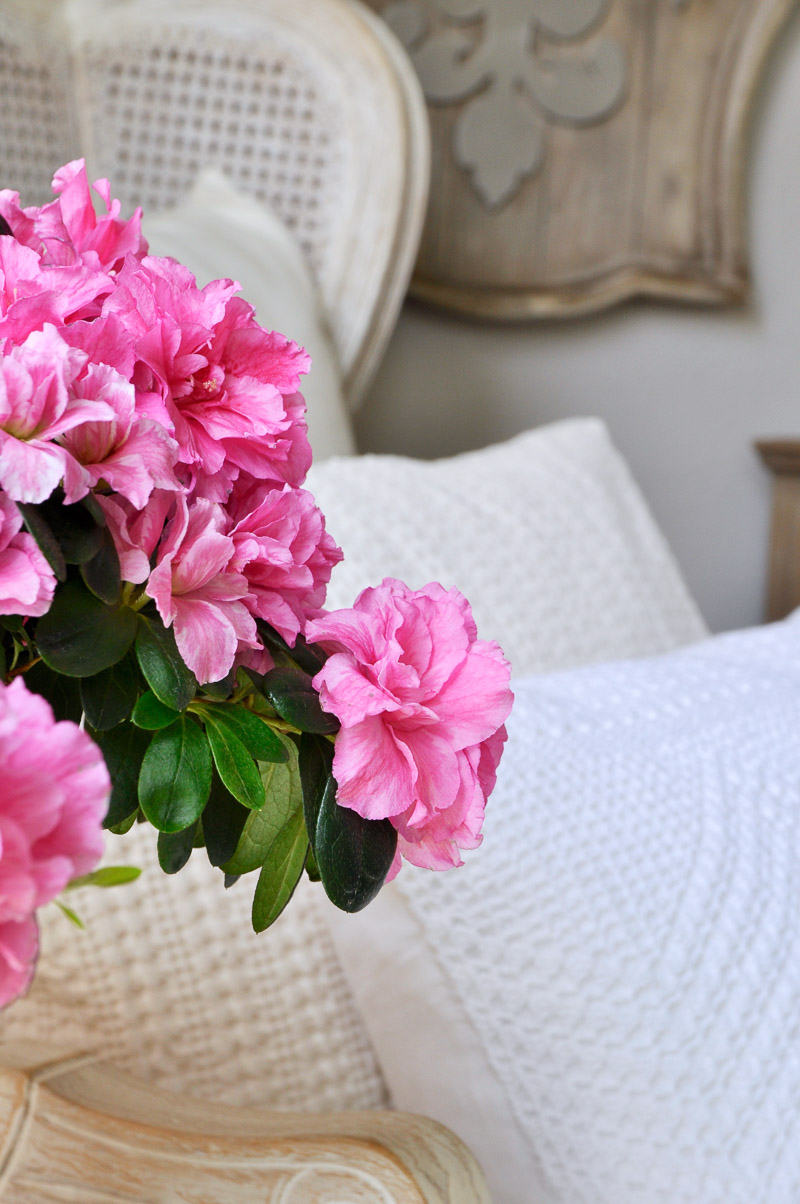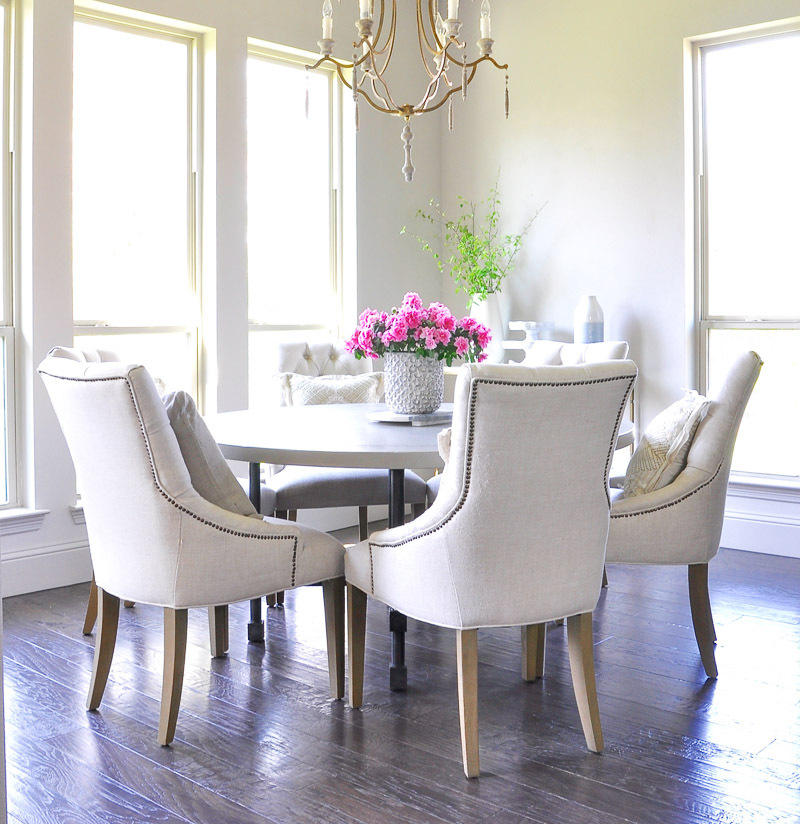 If you've been a reader of Decor Gold Designs, you likely think I sound like a broken record on this topic. However, fresh flowers are a must. And they're easy. And beautiful.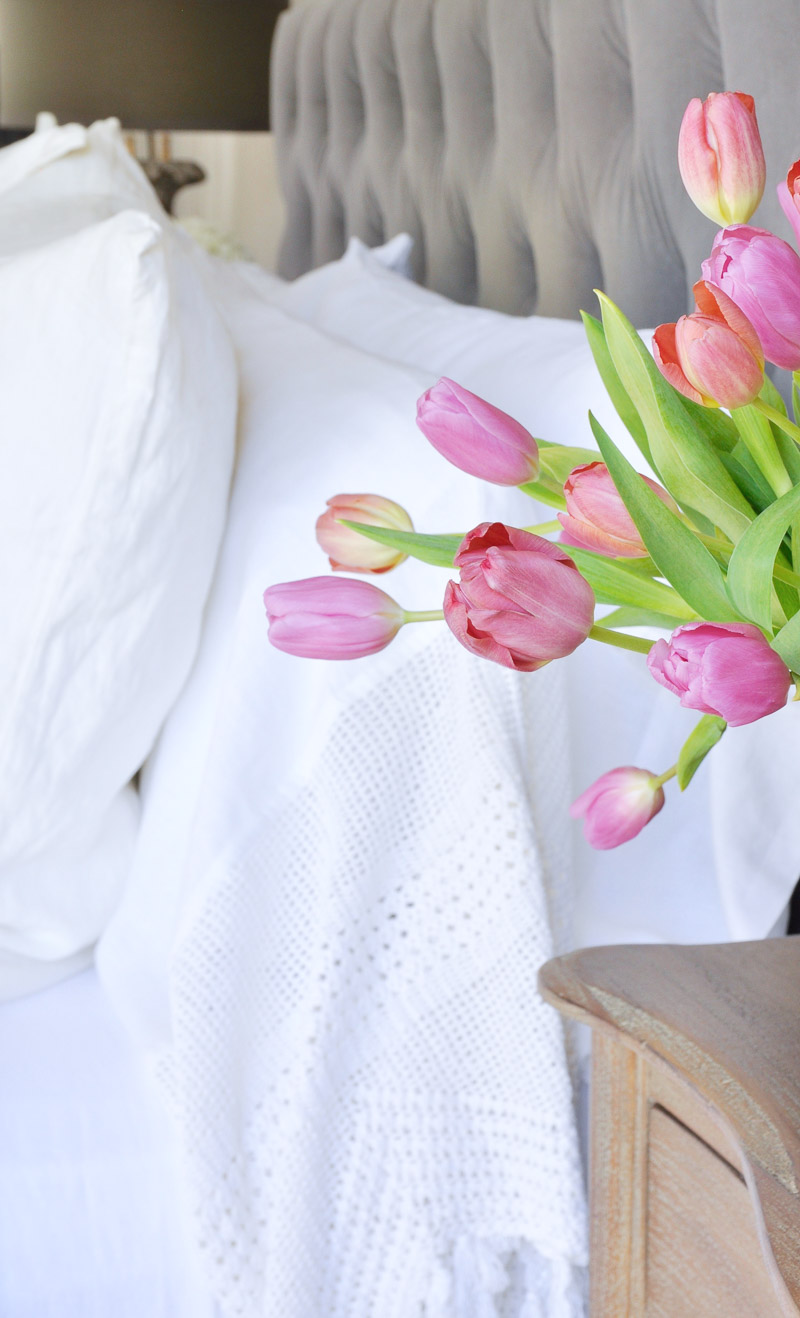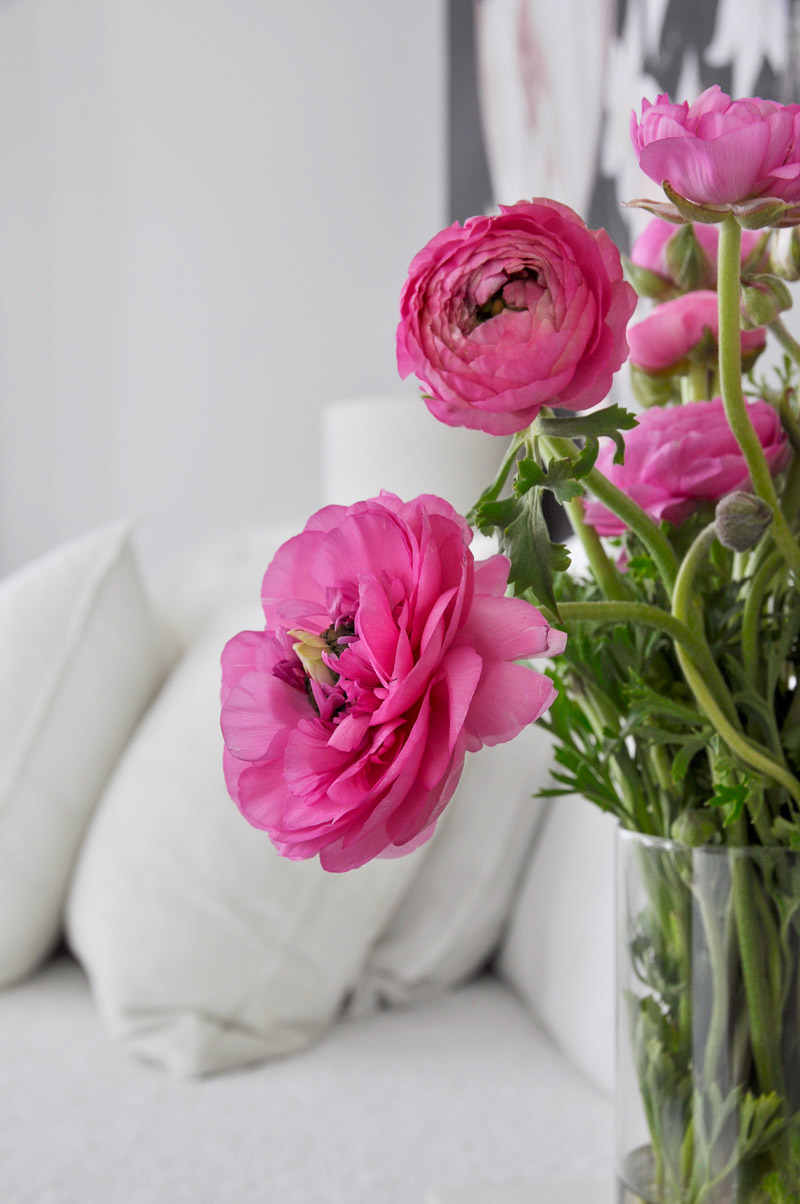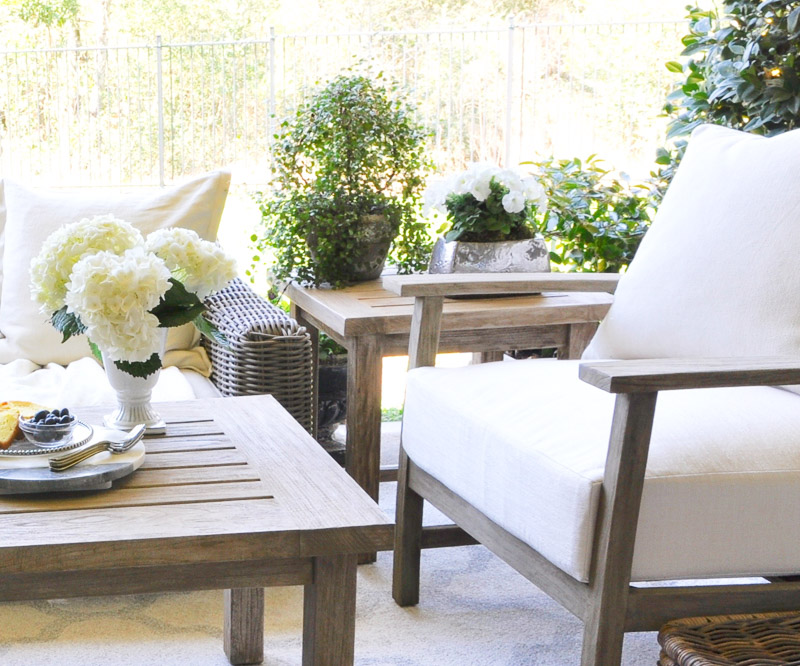 They are such a great option for freshening your home decor for spring. Especially after all of the heavy gold and silver that typically comes with most holiday and winter decorating schemes.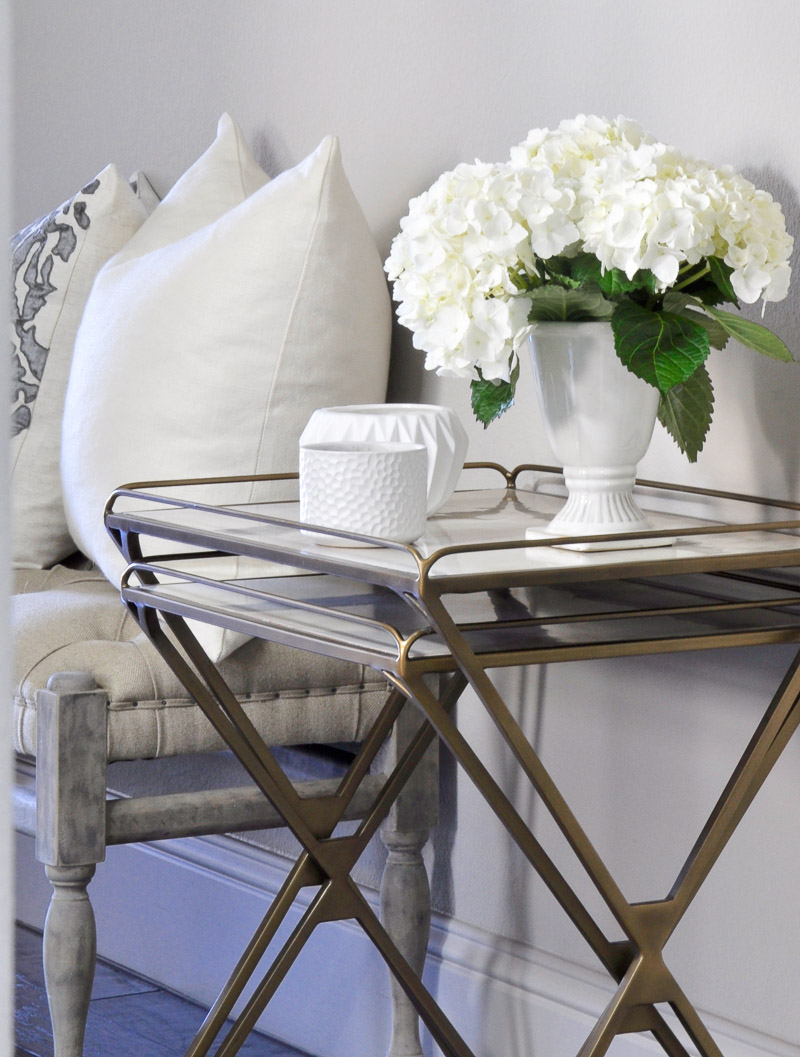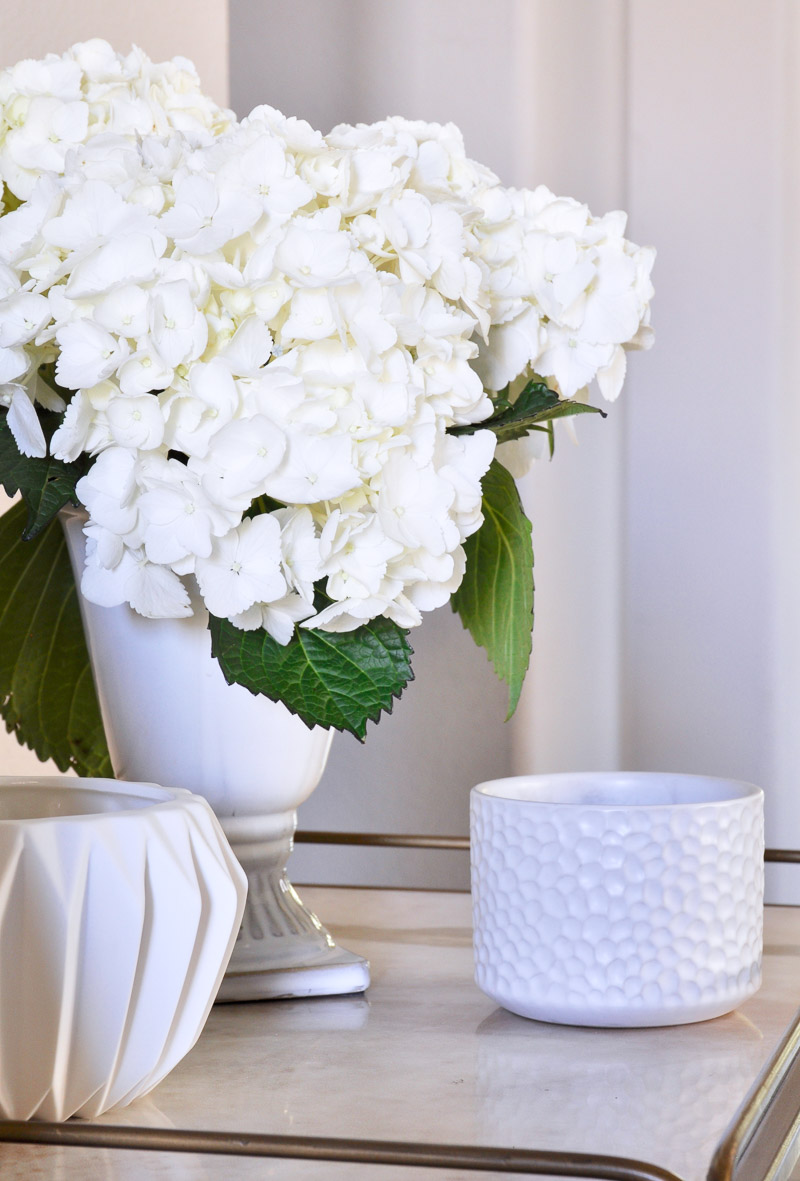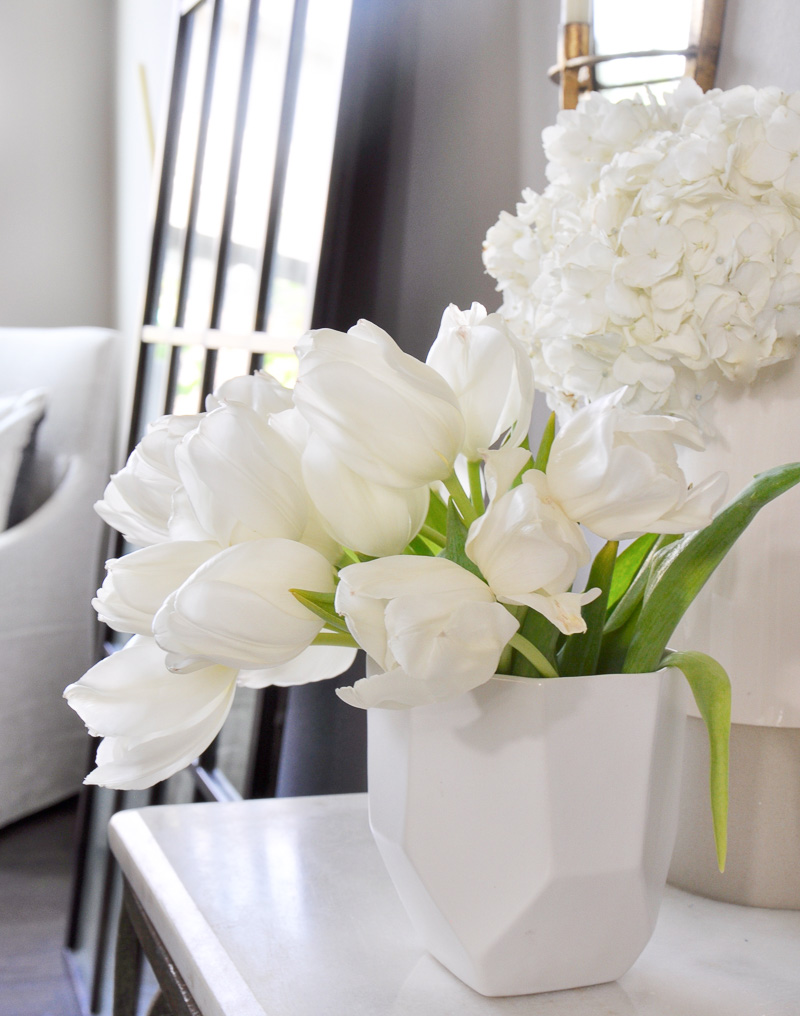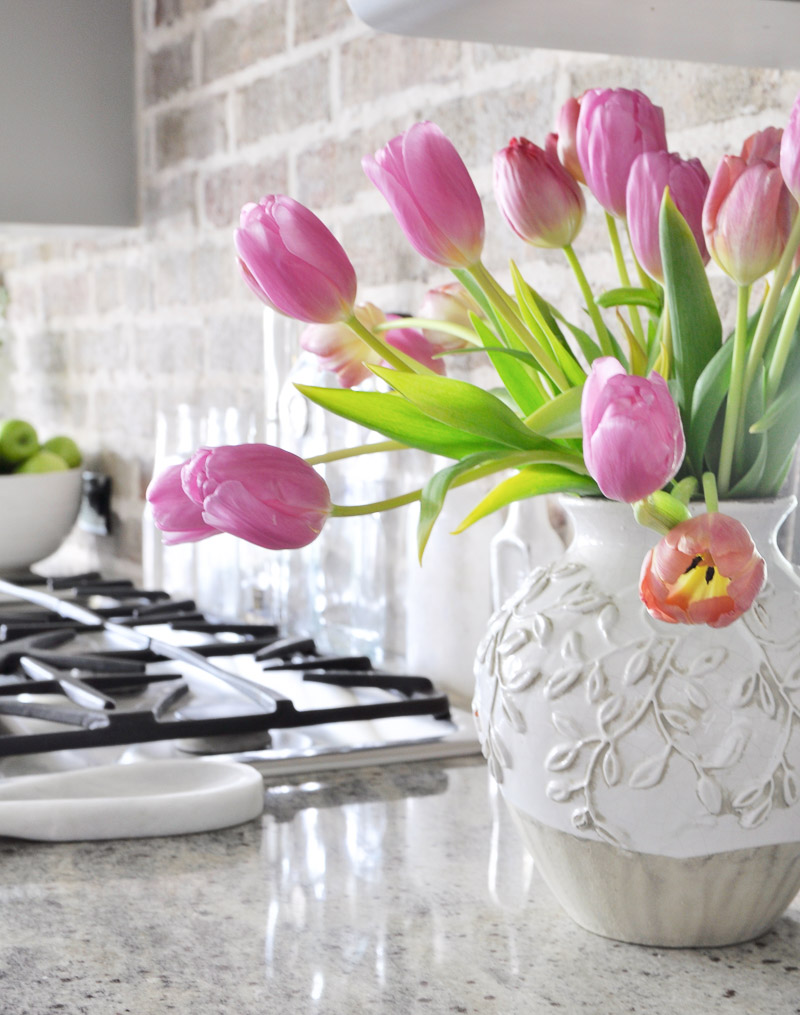 Shop my white vases here by clicking on the images.


By adding fruit to a beautiful bowl, you will instantly have a pop of color for your spring decor theme.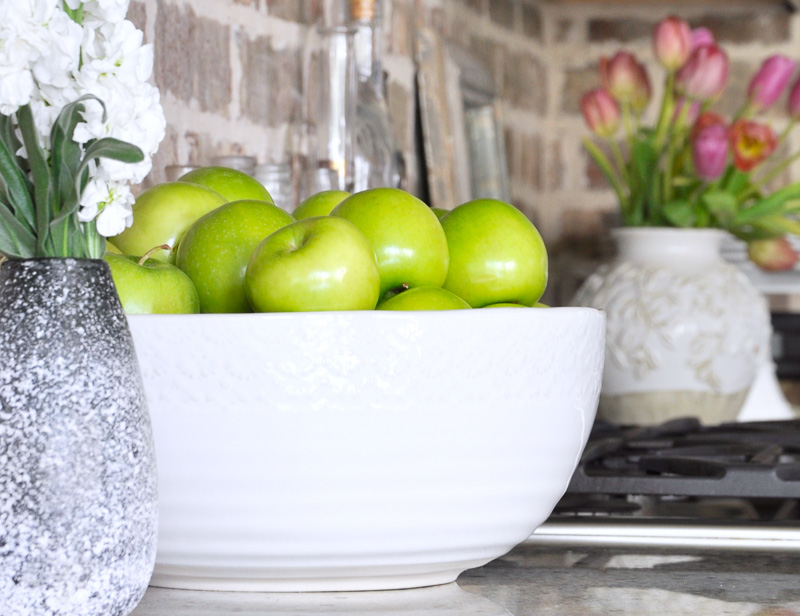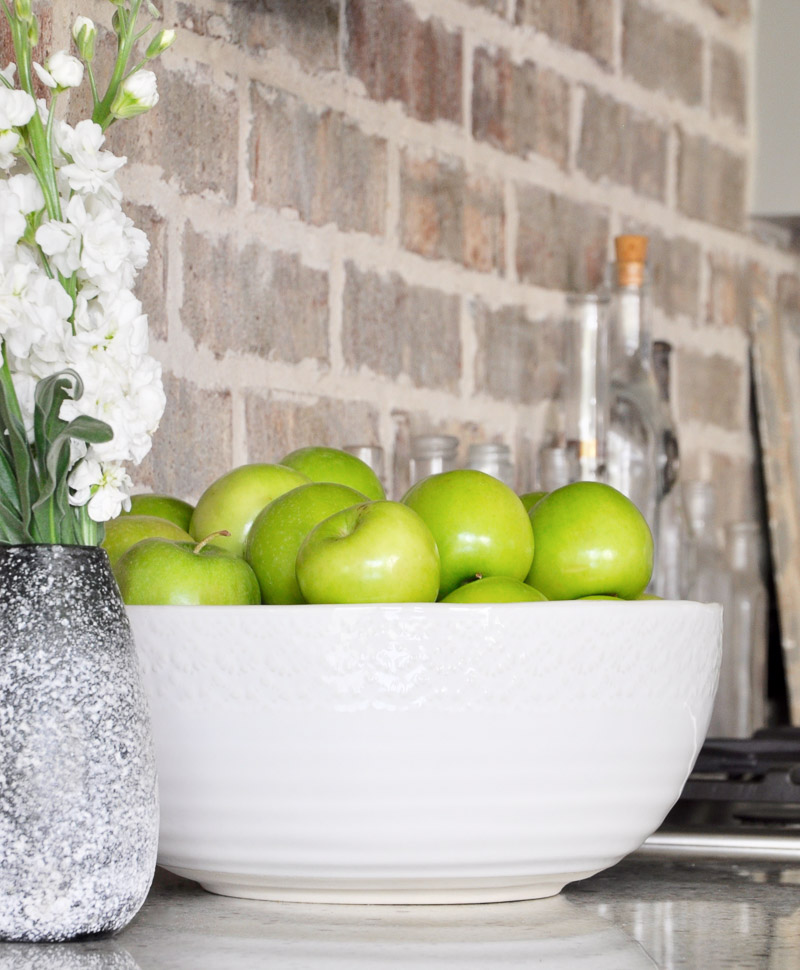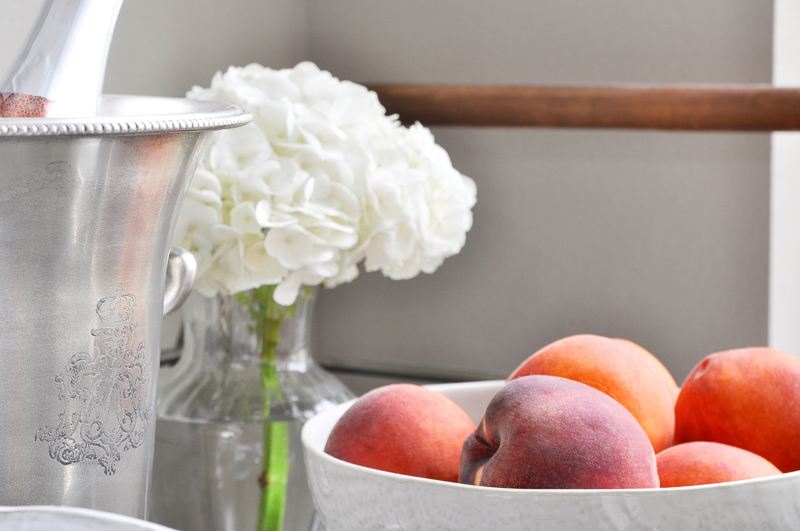 No one loves a cozy throw more than I do. Furthermore, how beautiful is it to add something white and airy to your beds for the warmer months?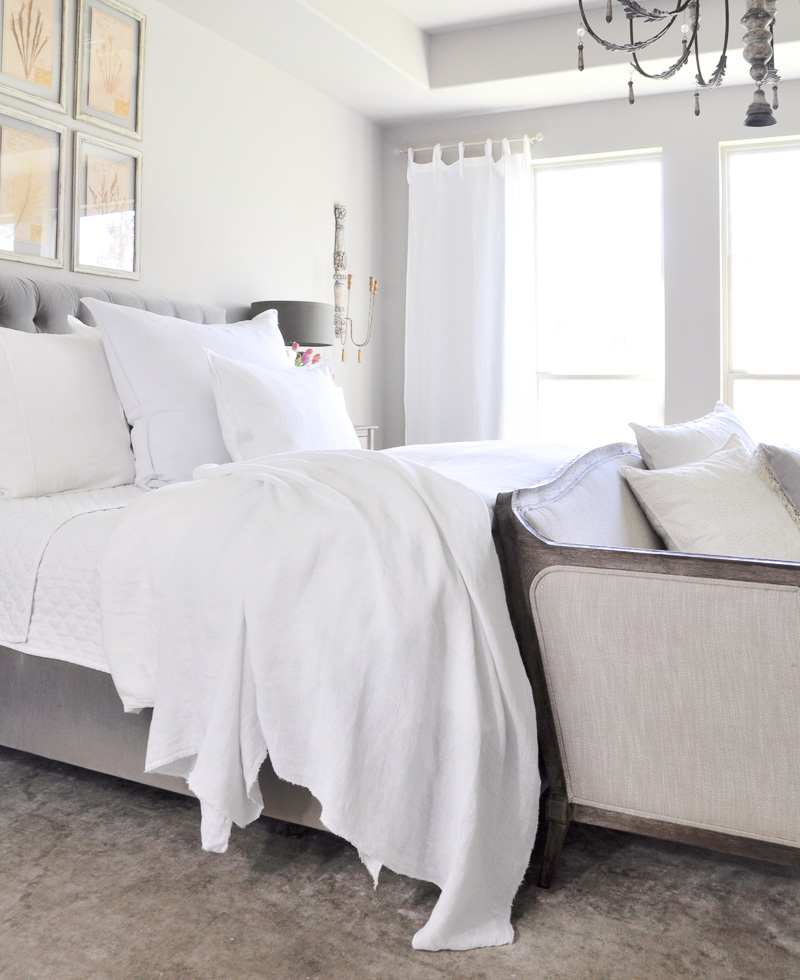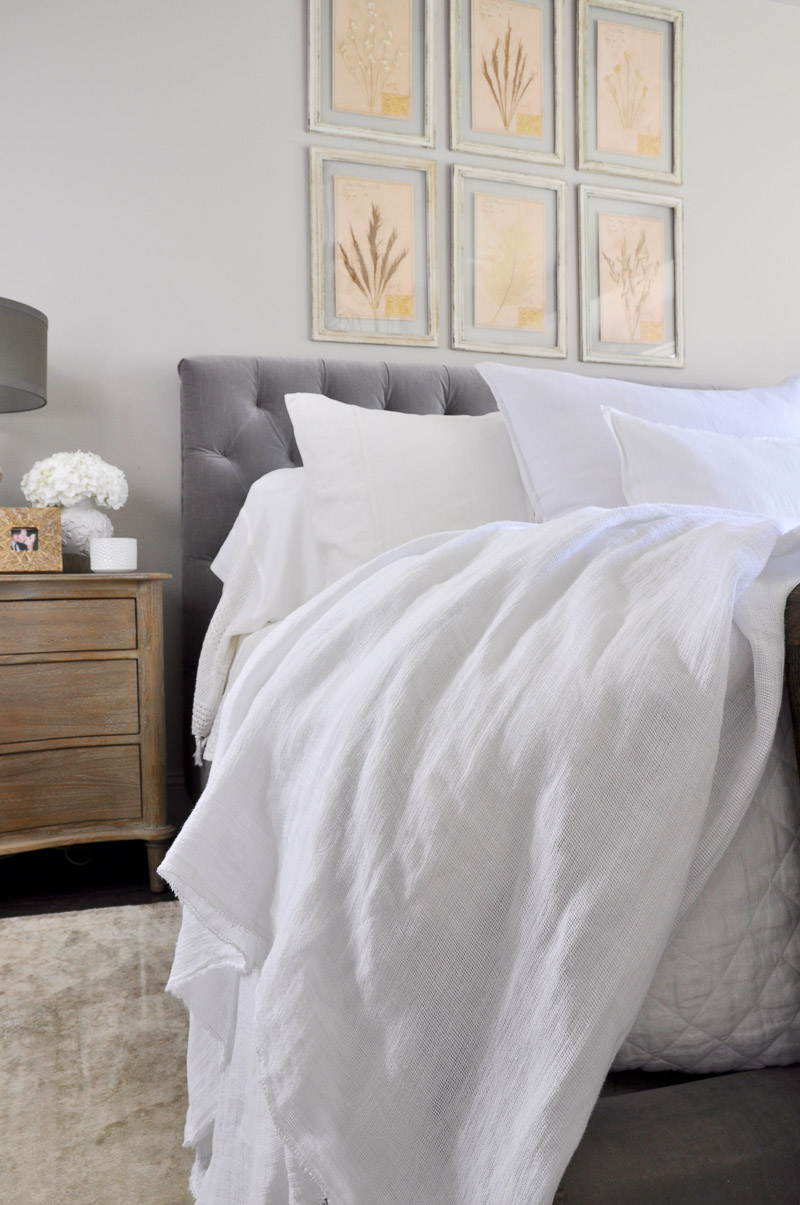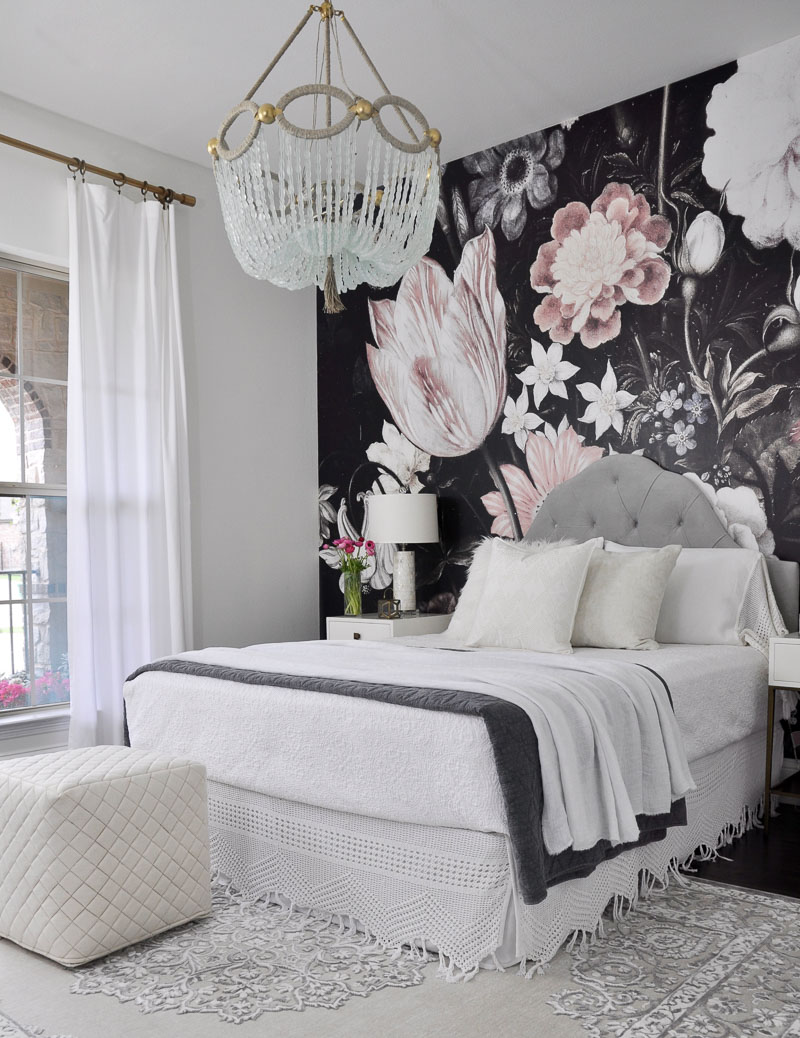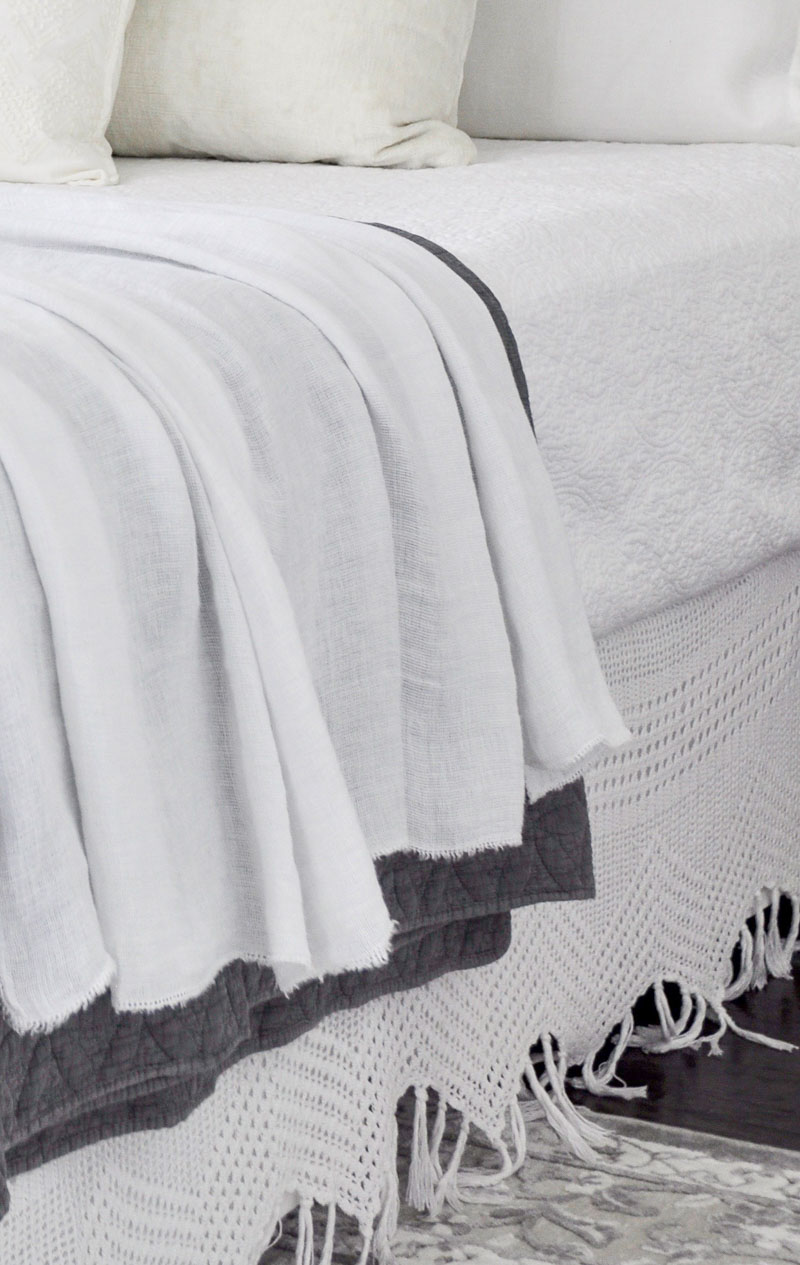 Shop my throw and bed linens here by clicking on the images.


I love to brighten the table with whites and linen fabric. Since spring is a time for entertaining, I encourage you to invest in some beautiful white table linens. As a result, they will bring a casual elegance that is perfect for this time of year. This place setting is from my Easter table.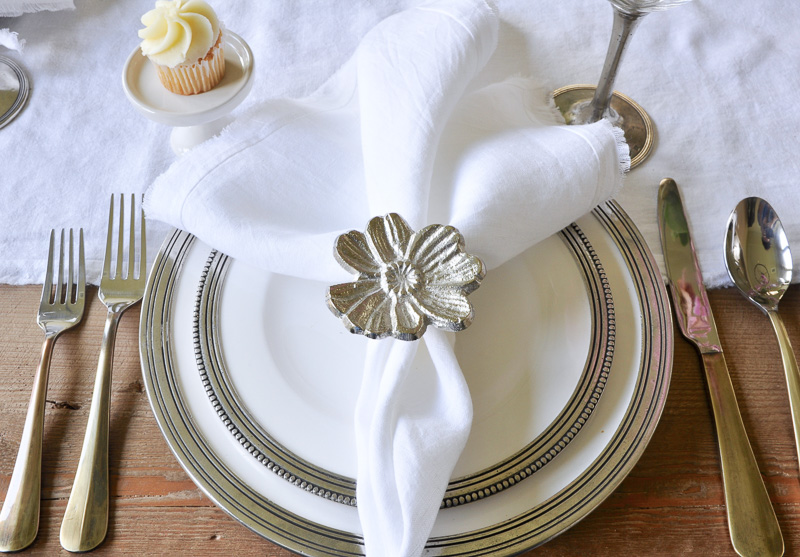 Shop my table linens and runner here by clicking on the images.

I hope you can see that there are simple changes you can make to add spring decor touches to your home. In addition, you can click on the images below to see several full spring room tours in my home. Additional sources for spring decor can be found in these rooms as well.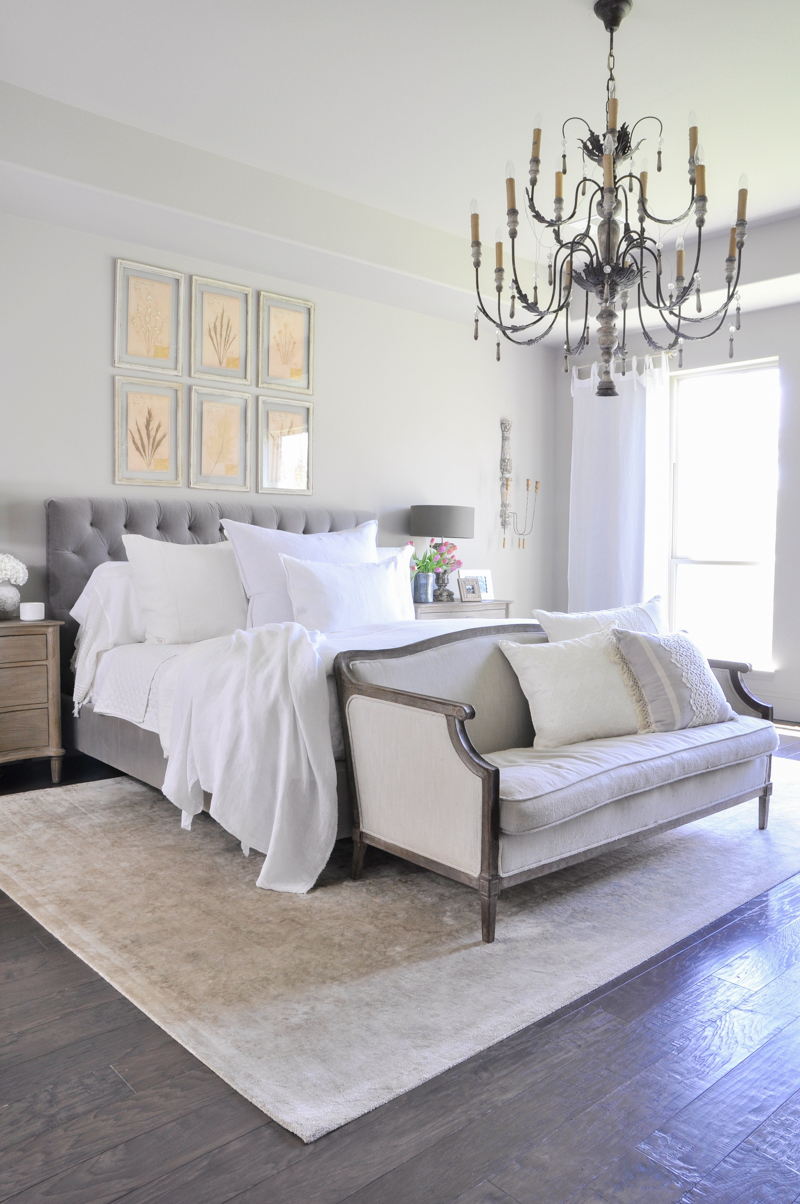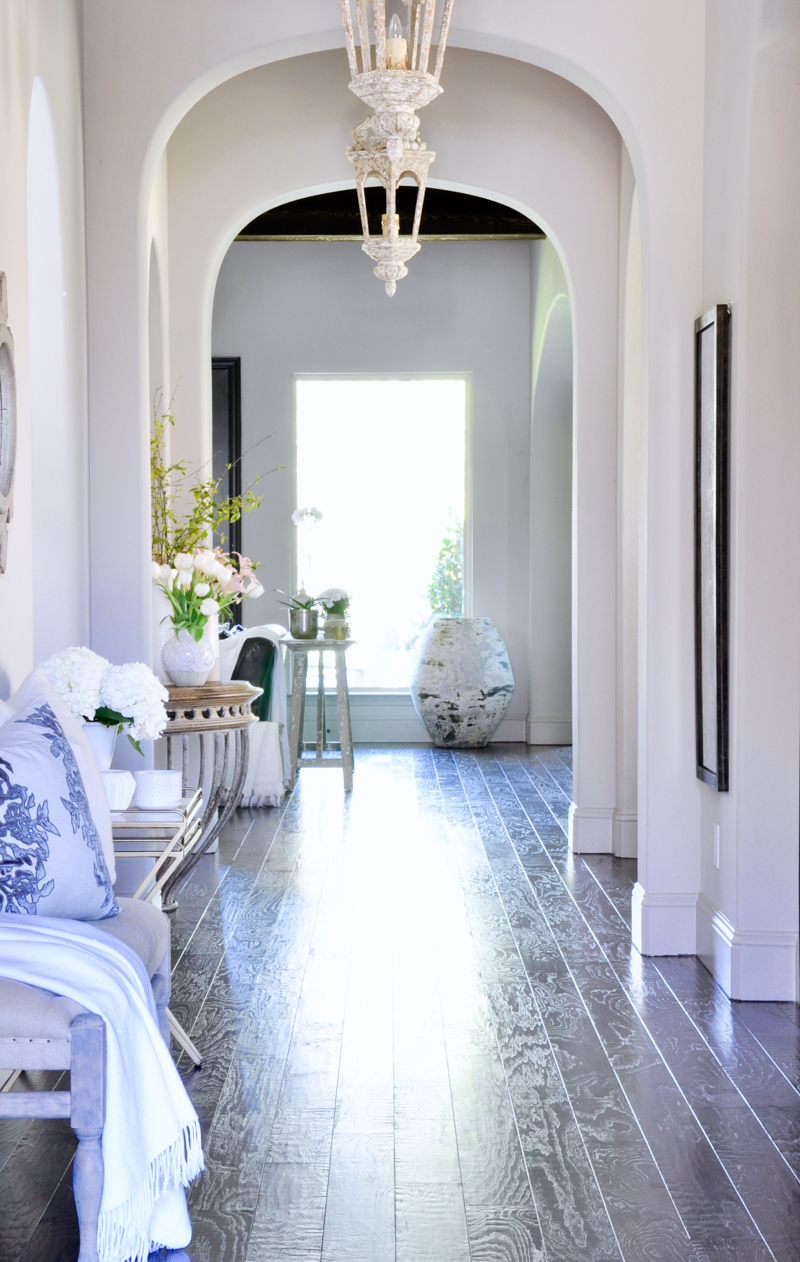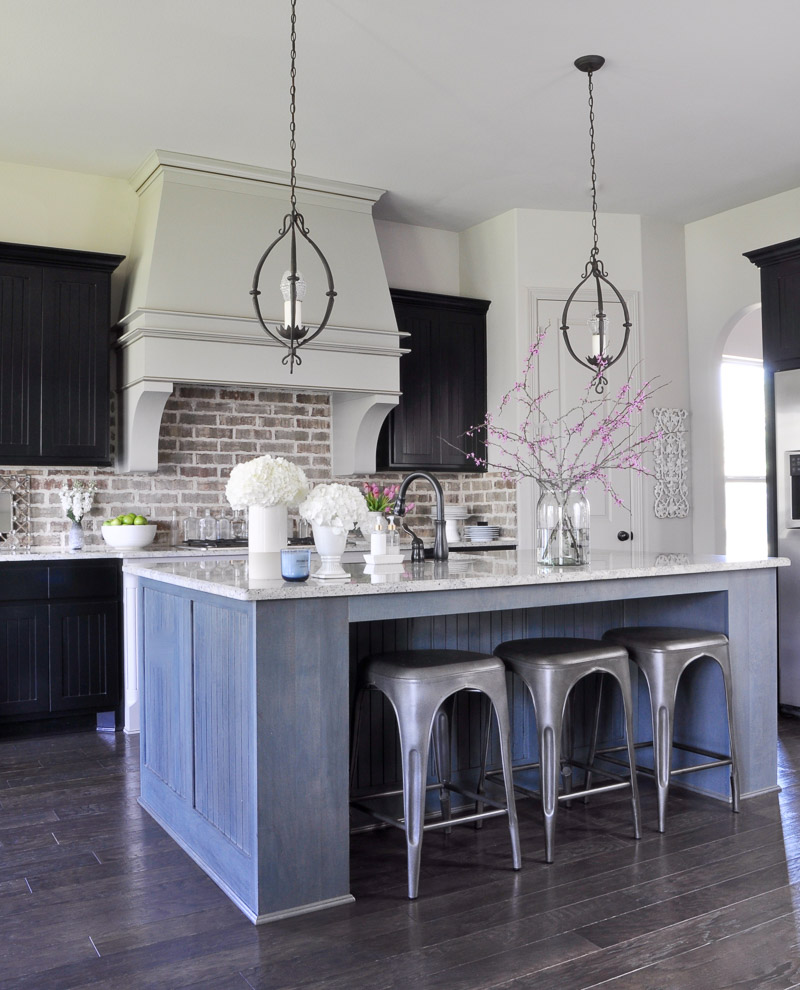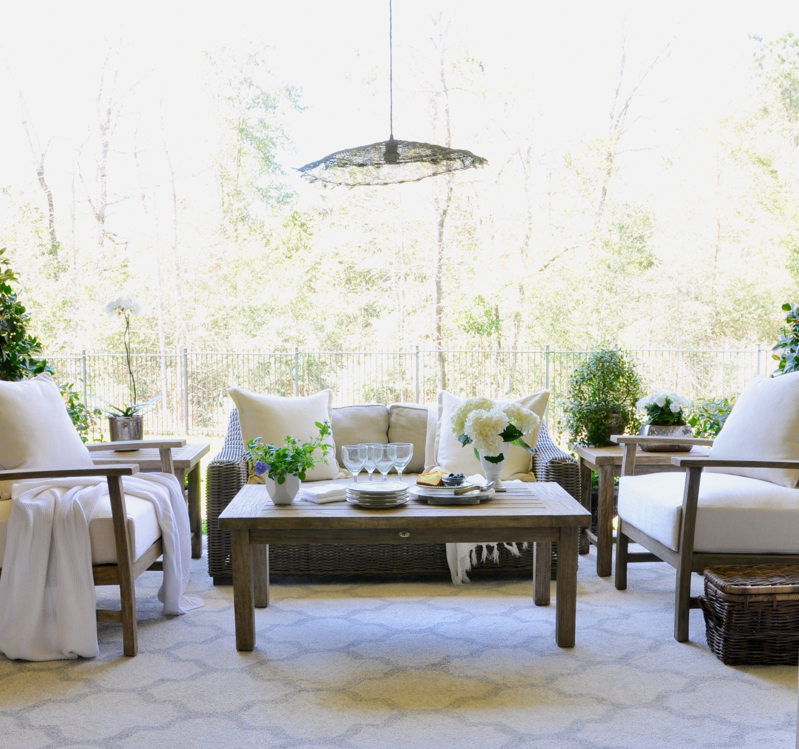 Now, I want to send you to to the next stop on our tour, the fabulous home belonging to Haneen from Haneen's Haven.
ADDISON'S WONDERLAND | CITRINELIVING | DECOR GOLD DESIGNS
HANEEN'S HAVEN | KELLEY NAN | RANDI GARRETT DESIGN | ZDESIGN AT HOME