Welcome to Decor Gold Designs and 30 Tips for Summer Decorating! I've teamed up with five of my very talented fellow bloggers to help you get your home looking its summer best! Each participating blogger will be sharing their best tips for a total of 30 tips in all so be sure and use the links at the bottom of my post to visit the others!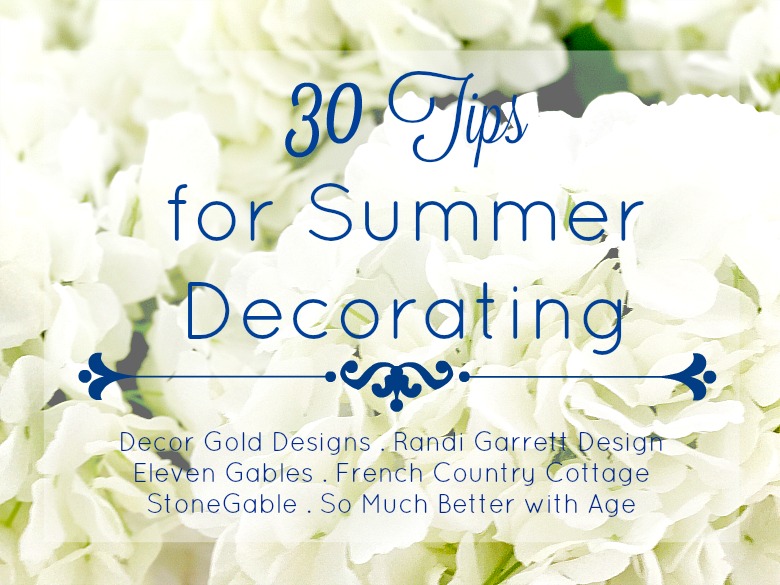 I love summer, always have. Decorating for this warm season is such a pleasure. I hope you will find some ideas to help you get your home summer-ready!
*This post contains affiliate links.

When you are updating your garden with seasonal colors or looking for plants which are annuals, be sure and think about bringing the outdoors inside. There is something special and unique when flowers, branches and other greenery are featured inside the home.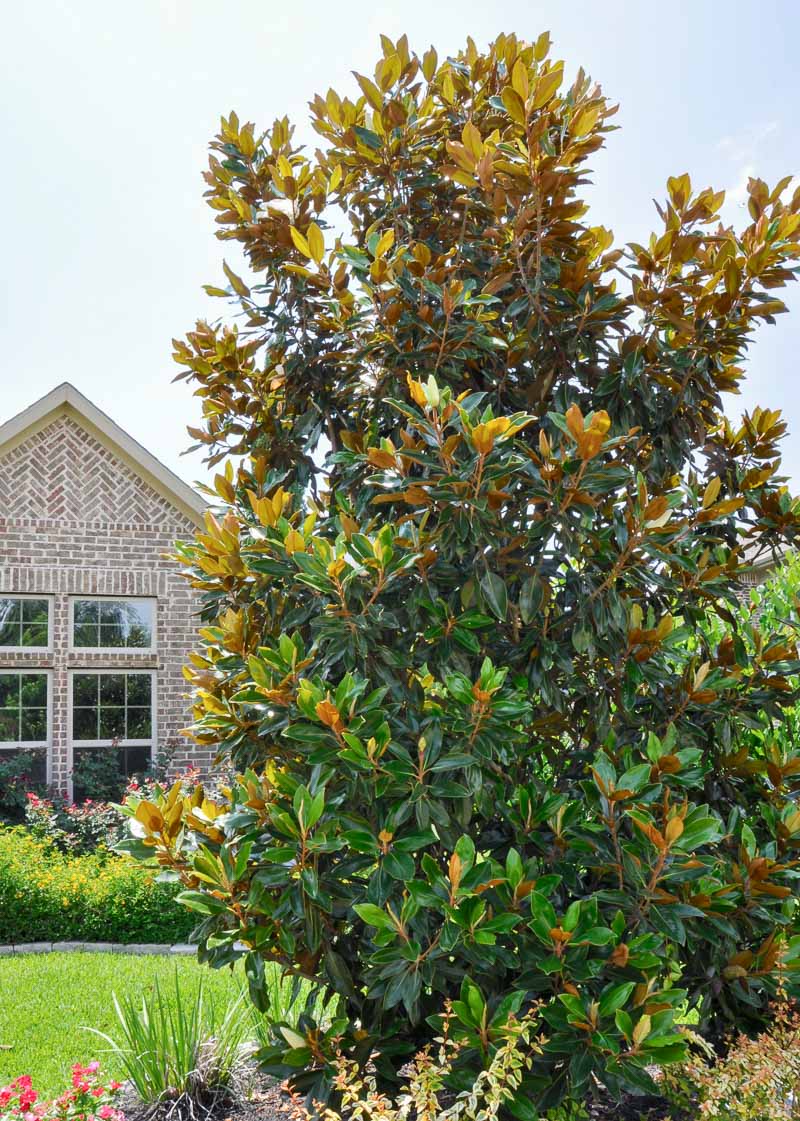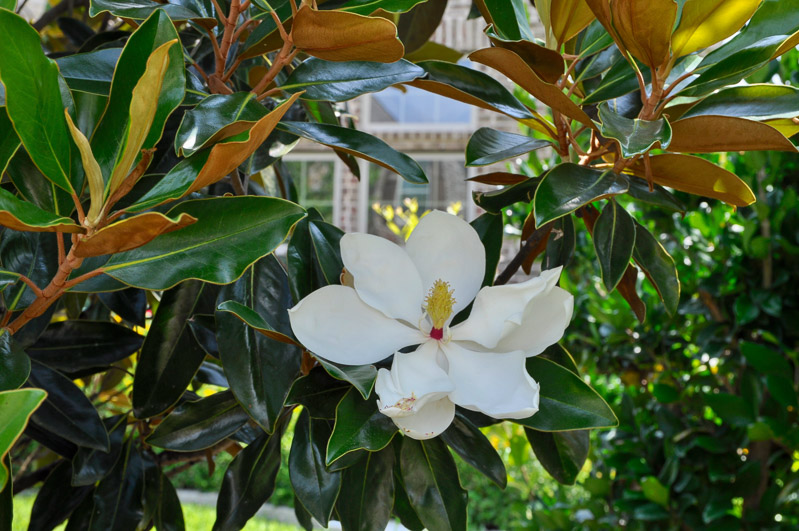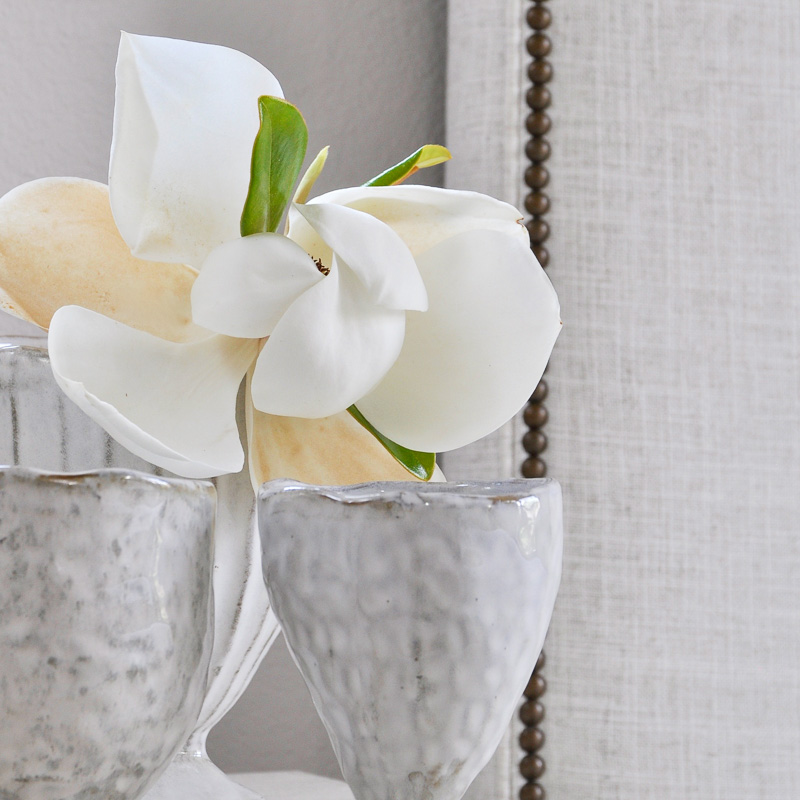 Knock out roses are a great choice where I live because they tend to bloom repeatedly.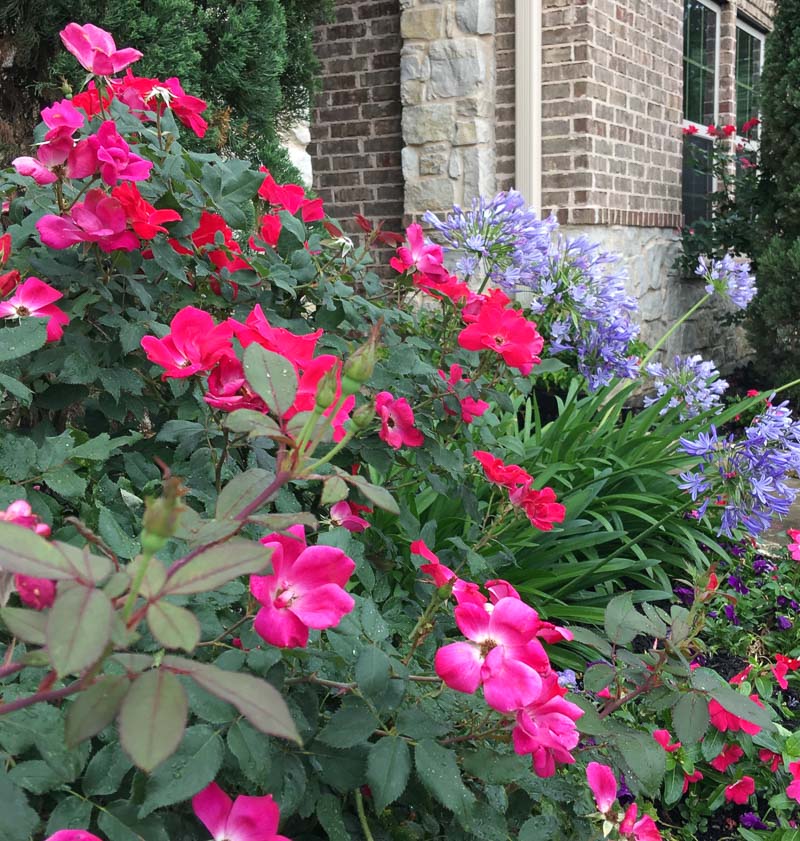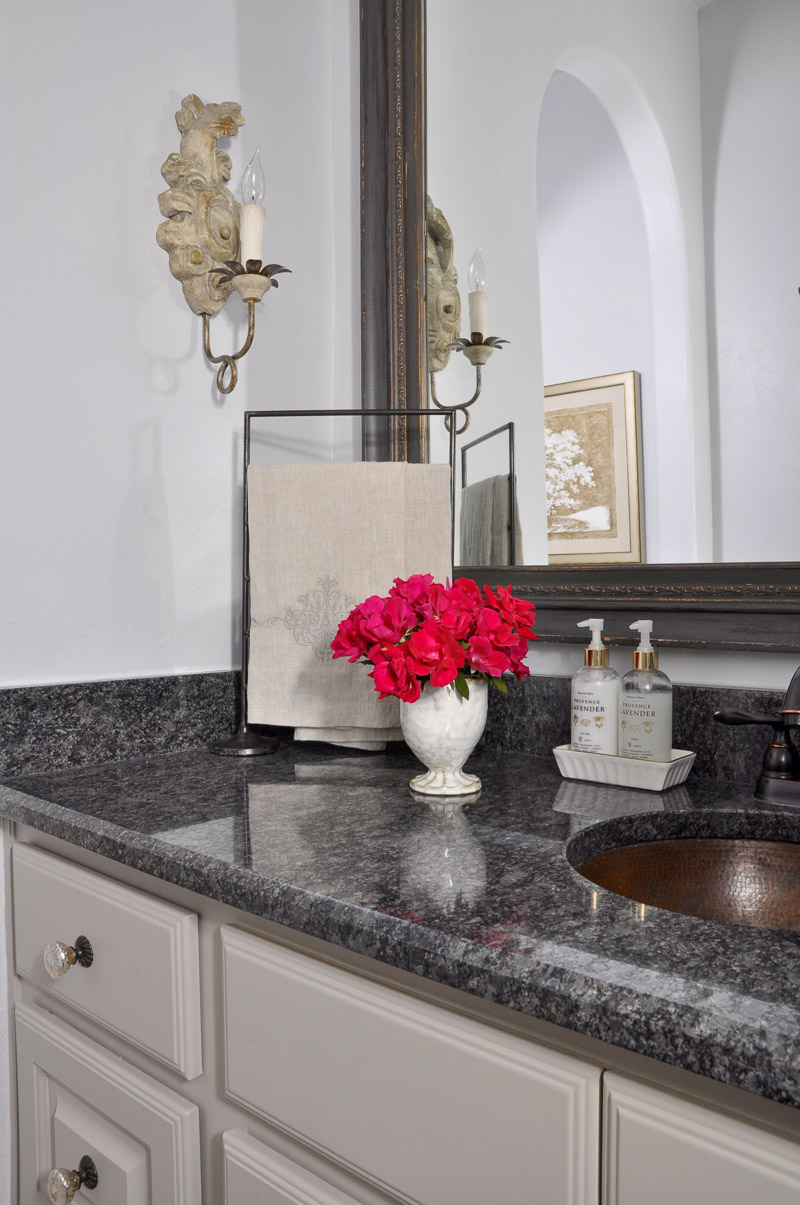 Get the Look – Bathroom

We added crepe myrtles to the front and side of our home. The blossoms don't last more than a few days inside, but they are stunning!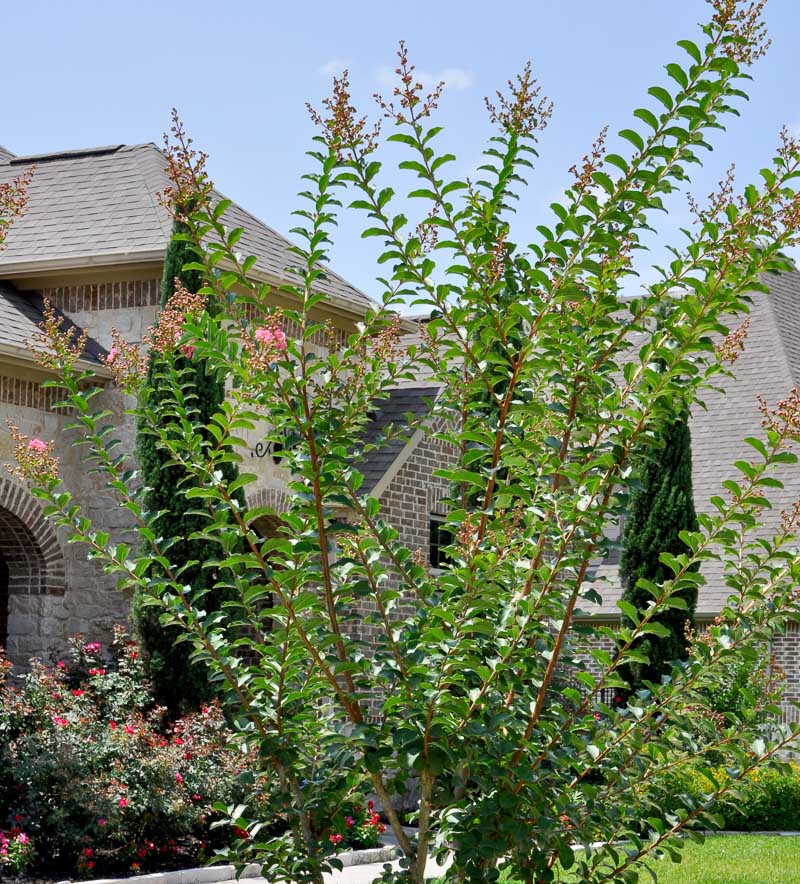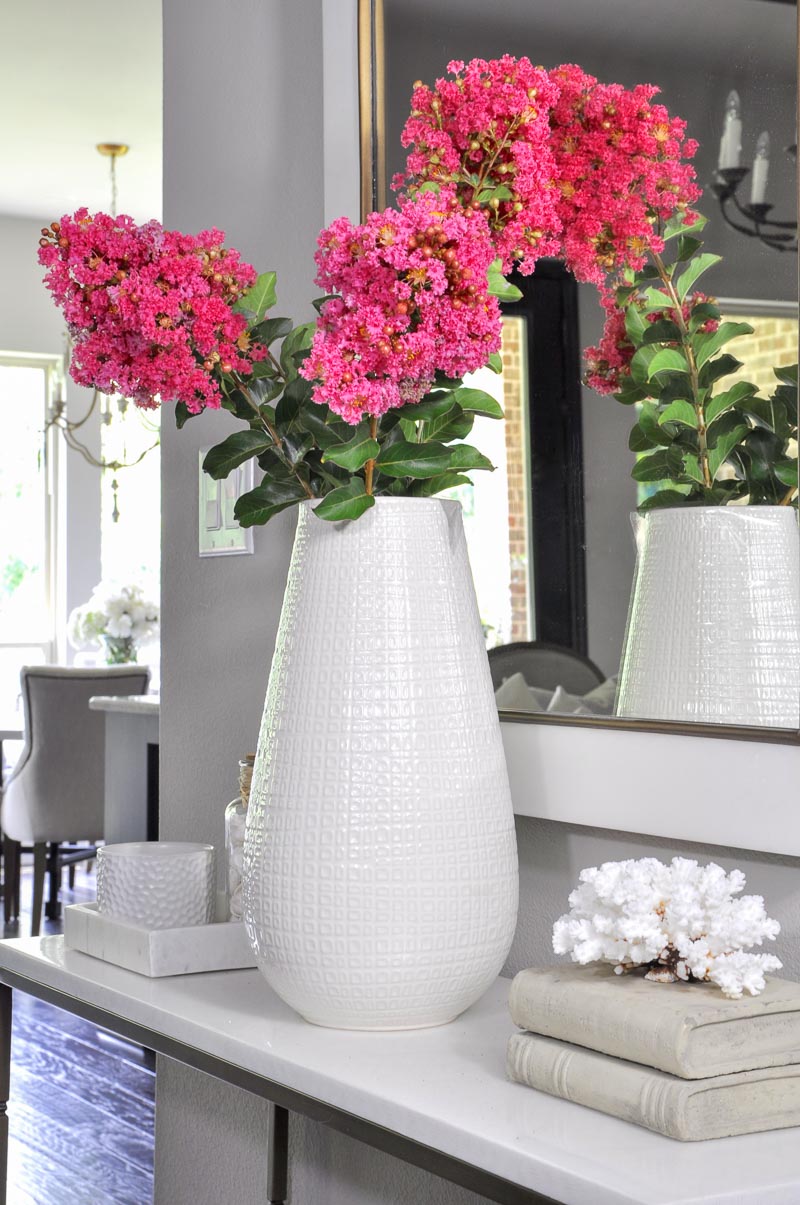 Get the Look – Console Table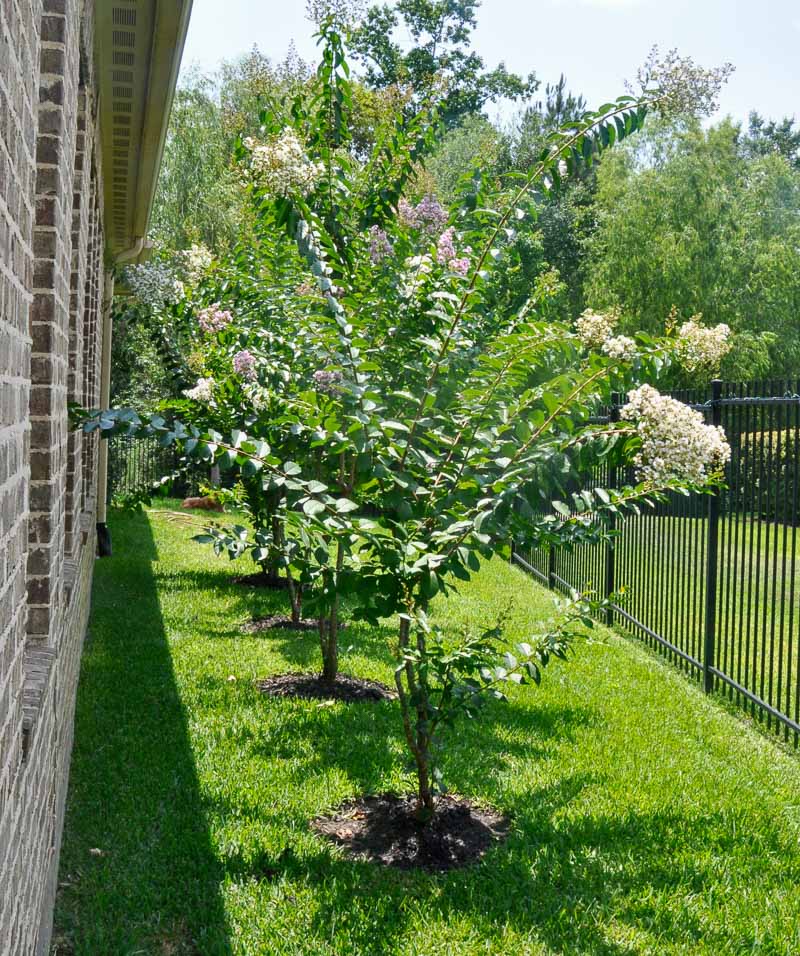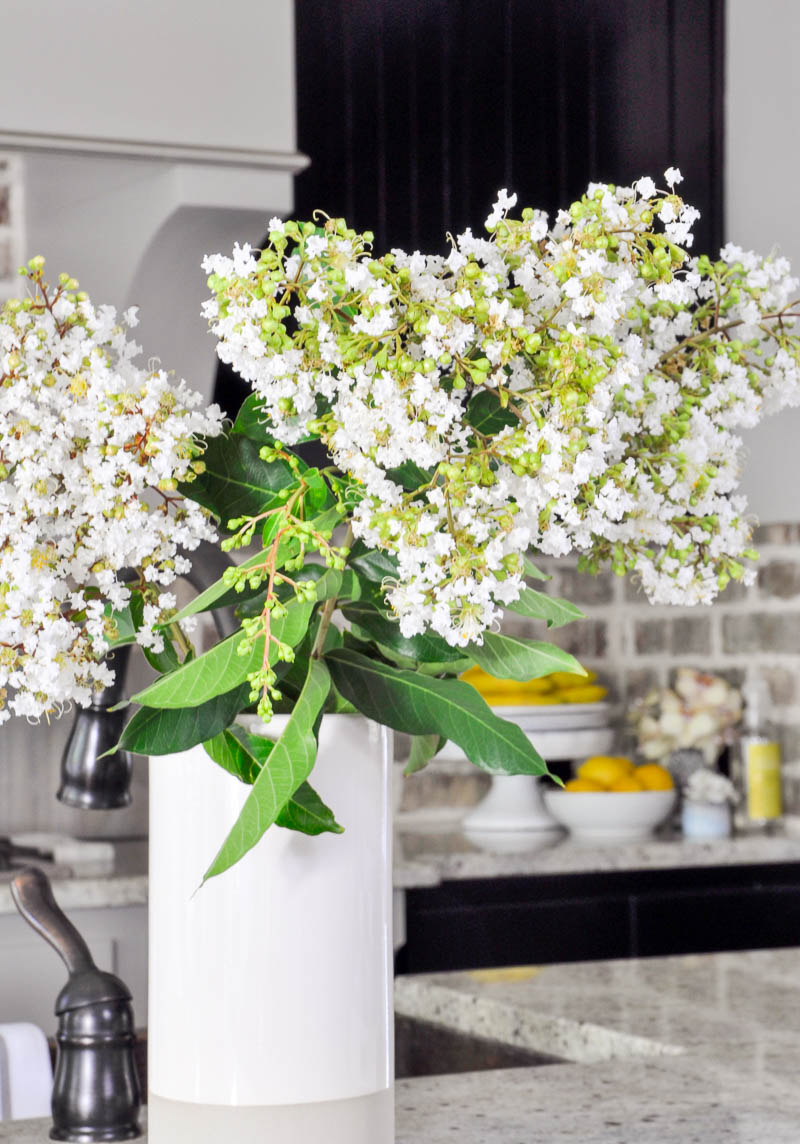 On our last trip to Laguna Beach, I paid a visit to one of my favorite decor stores. While there, I managed to find an over-sized sand dollar, coral, and shells too. Nothing exemplifies summer more than beach treasures. Be sure and take advantage of this time of year and add these fun items to your decor scheme.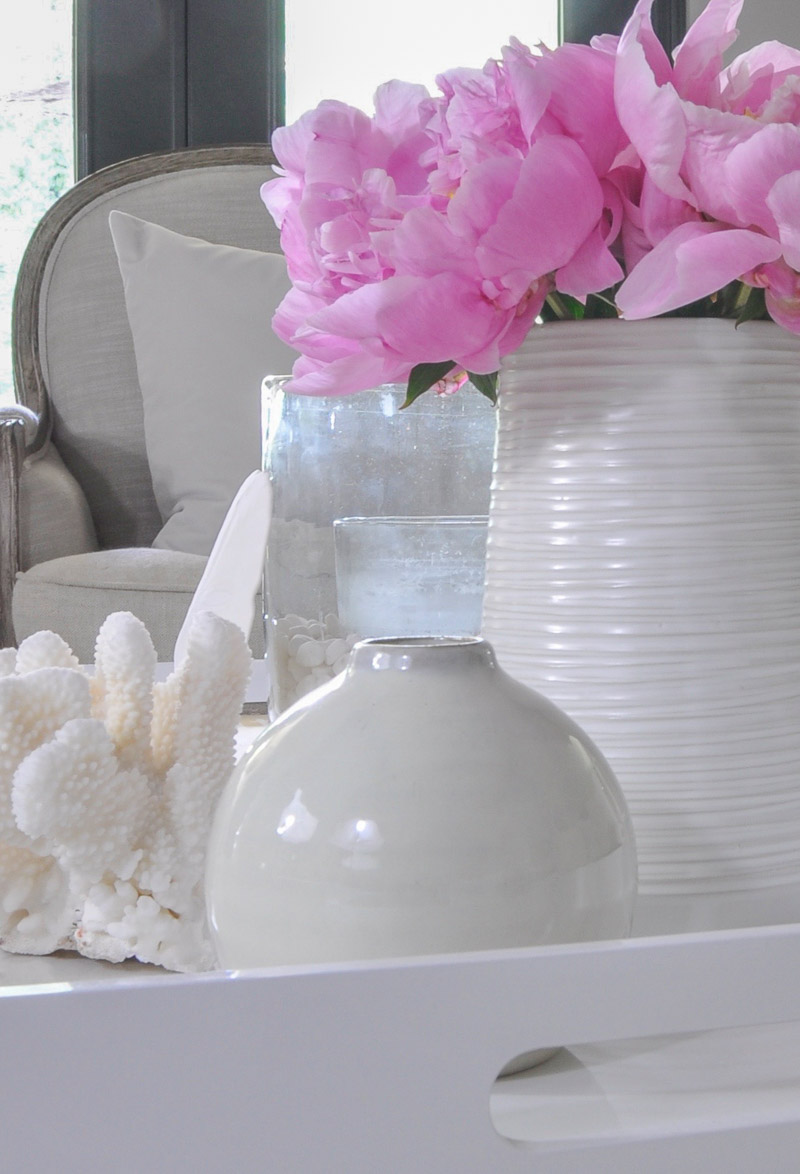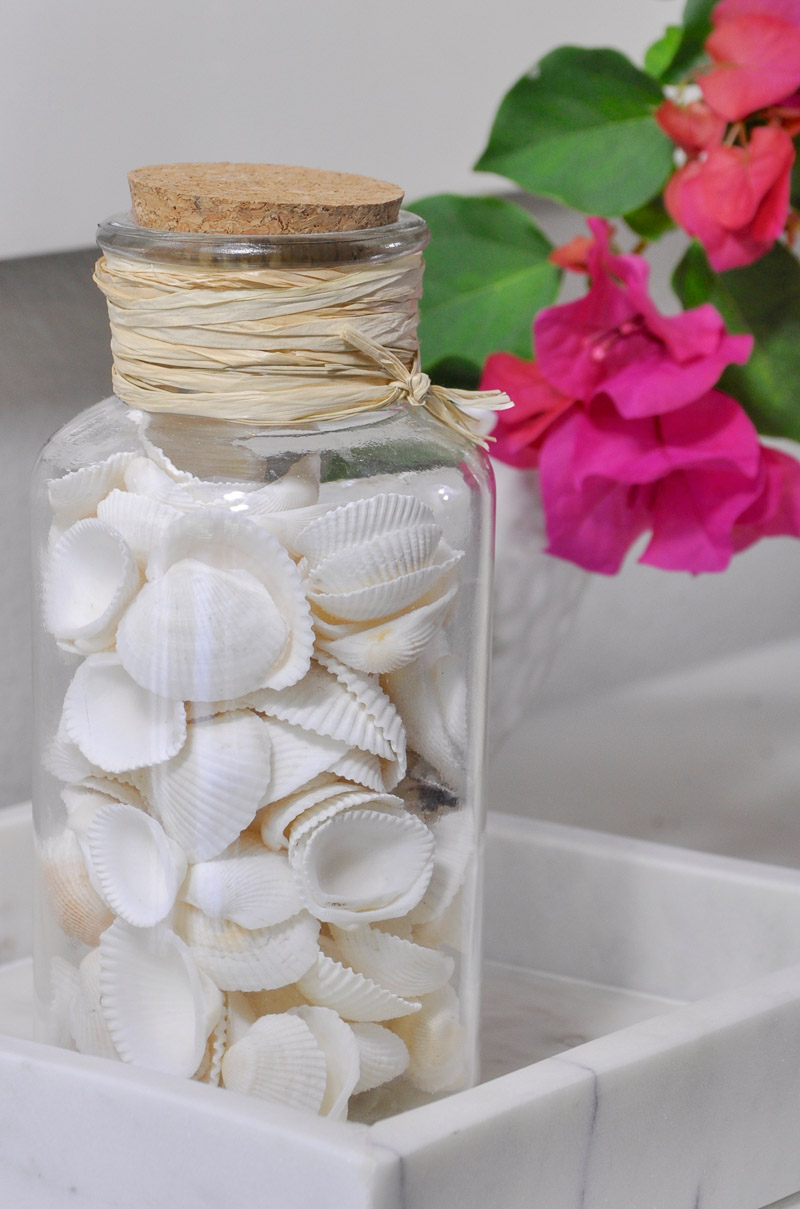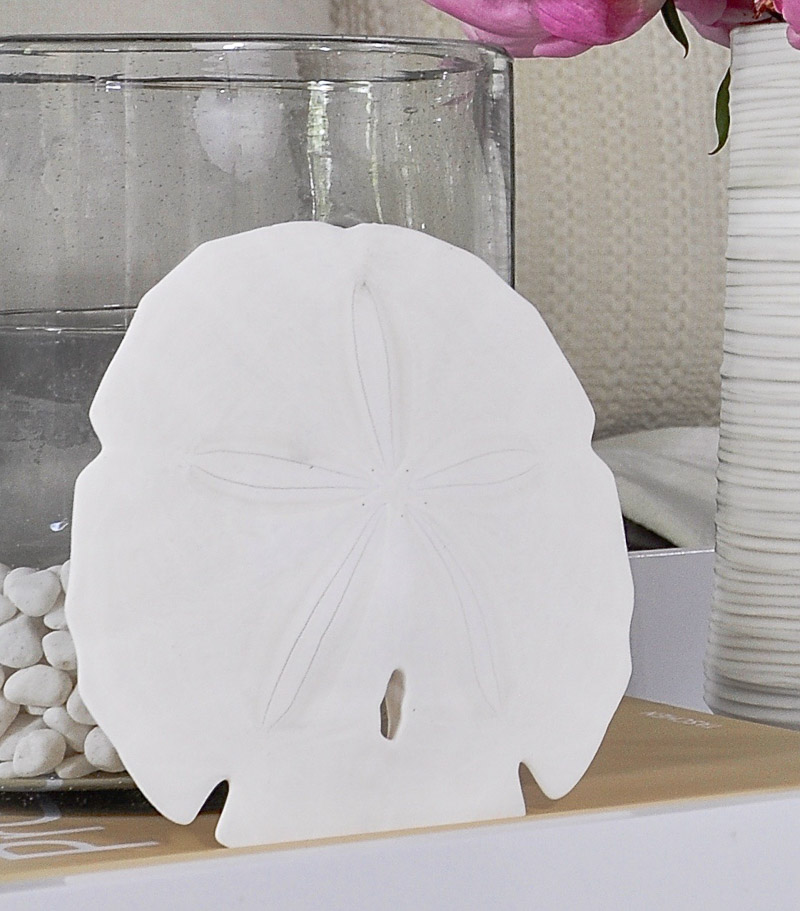 An easy way to whiten and brighten your home for summer is with white accessories. I've noticed that more are on the market than ever before. And they are a quick fix for a kitchen, coffee table, or any surface you want to look more summery.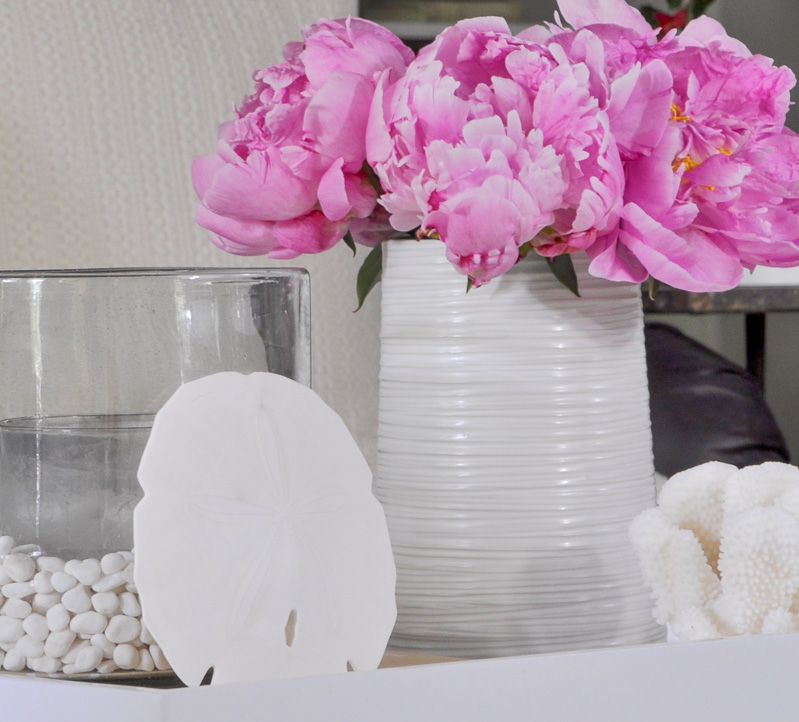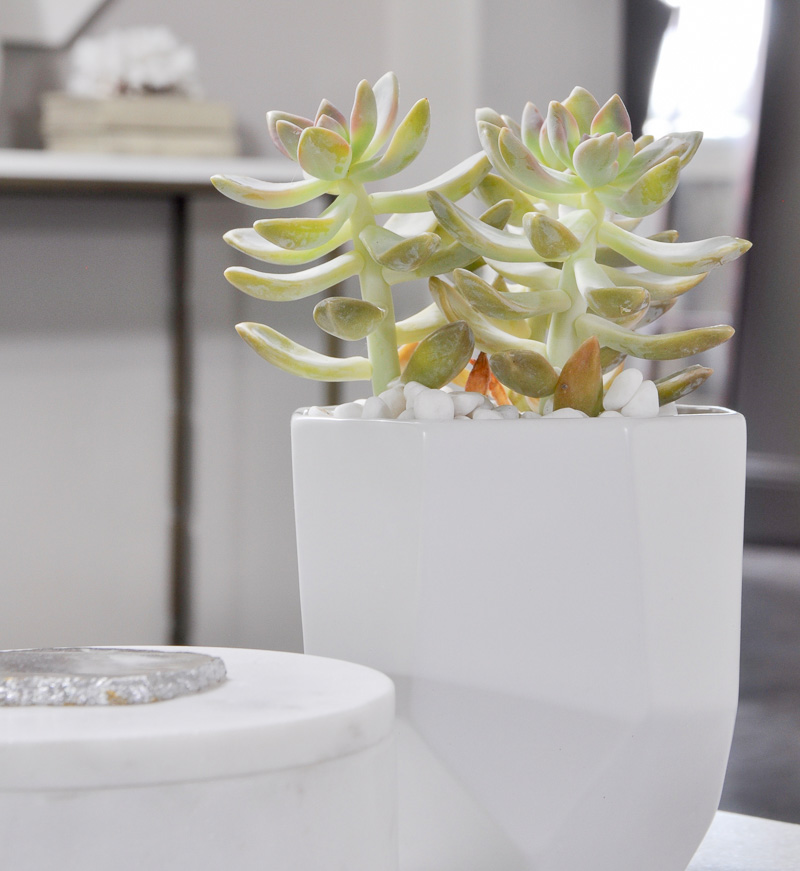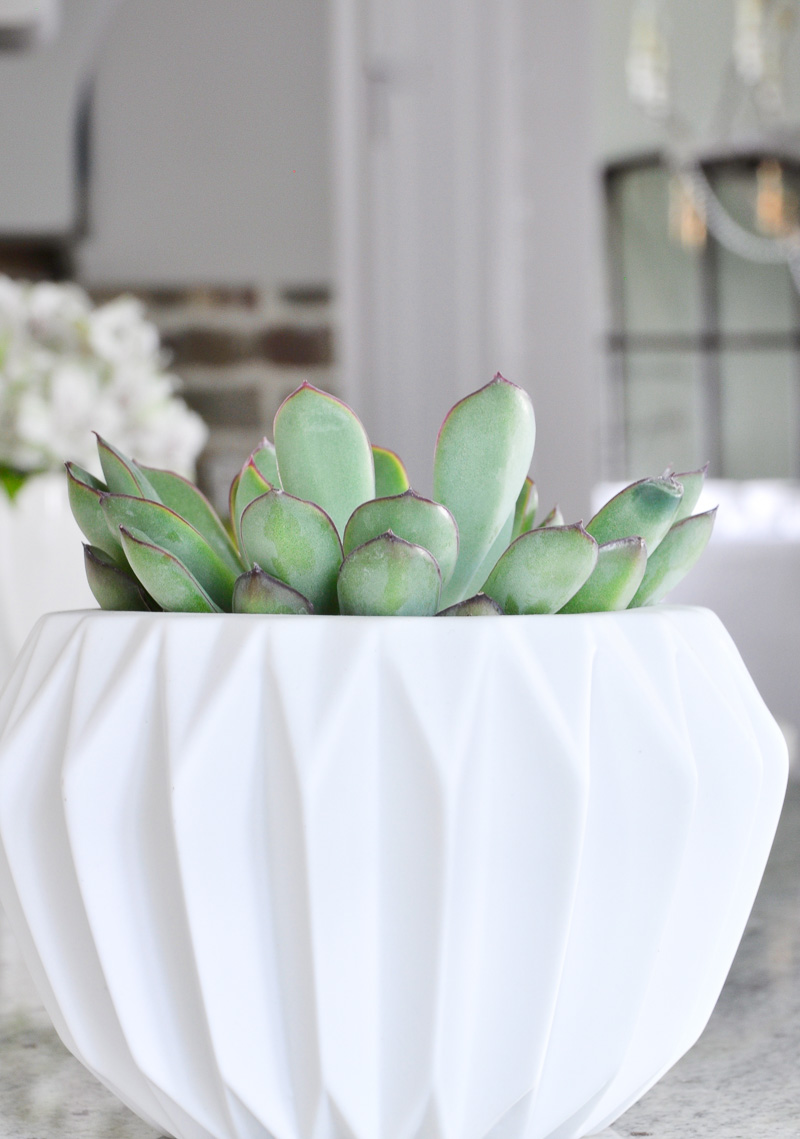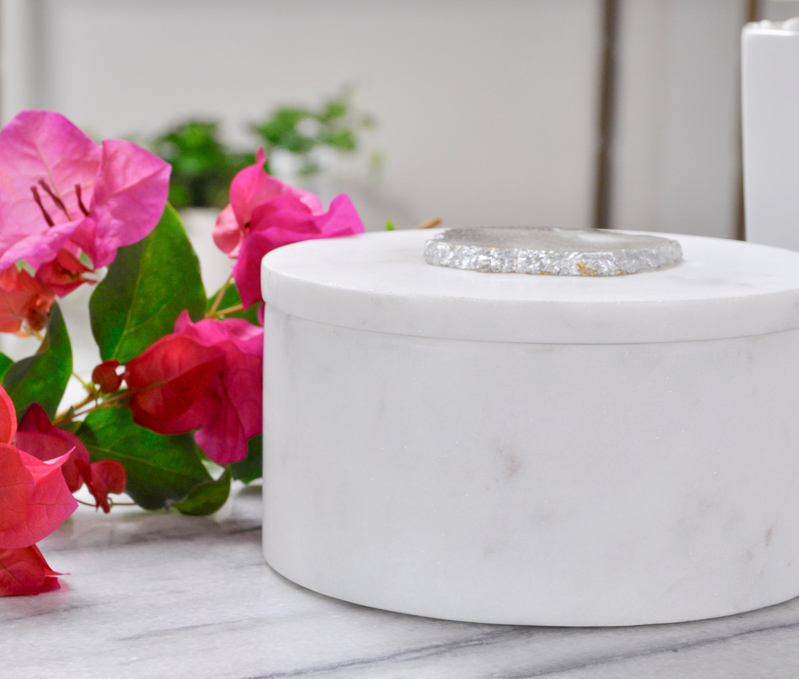 Get the Look – White Accessories

Throw pillows count as white accessories too. I found some darling white ones for summer by Pom Pom at Home.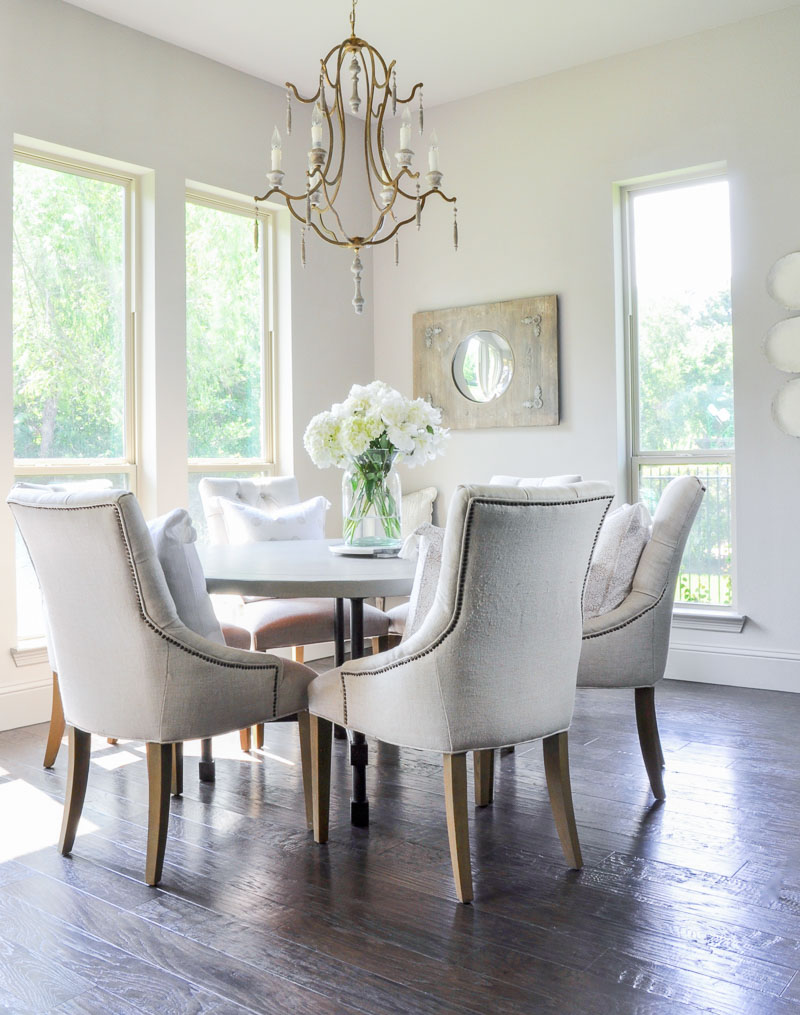 This one is such a favorite, I have used it inside and on my patio.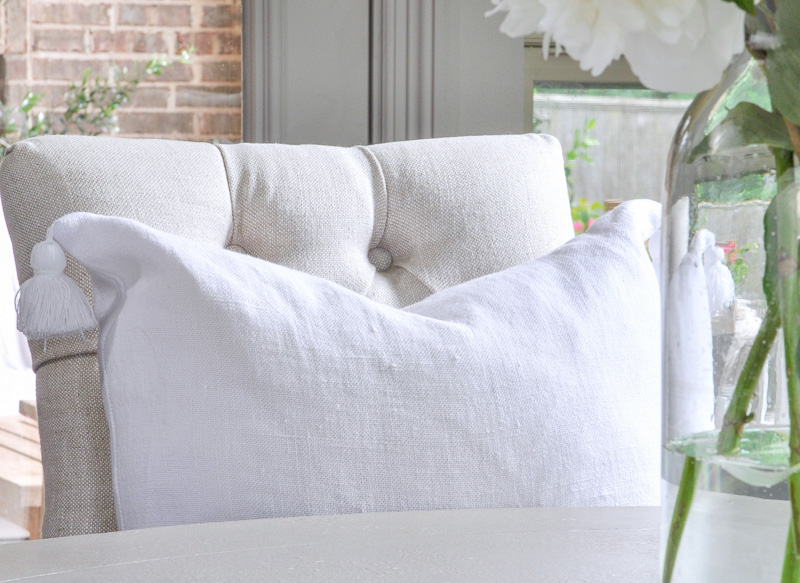 The other two have the cutest hand stamped patterns.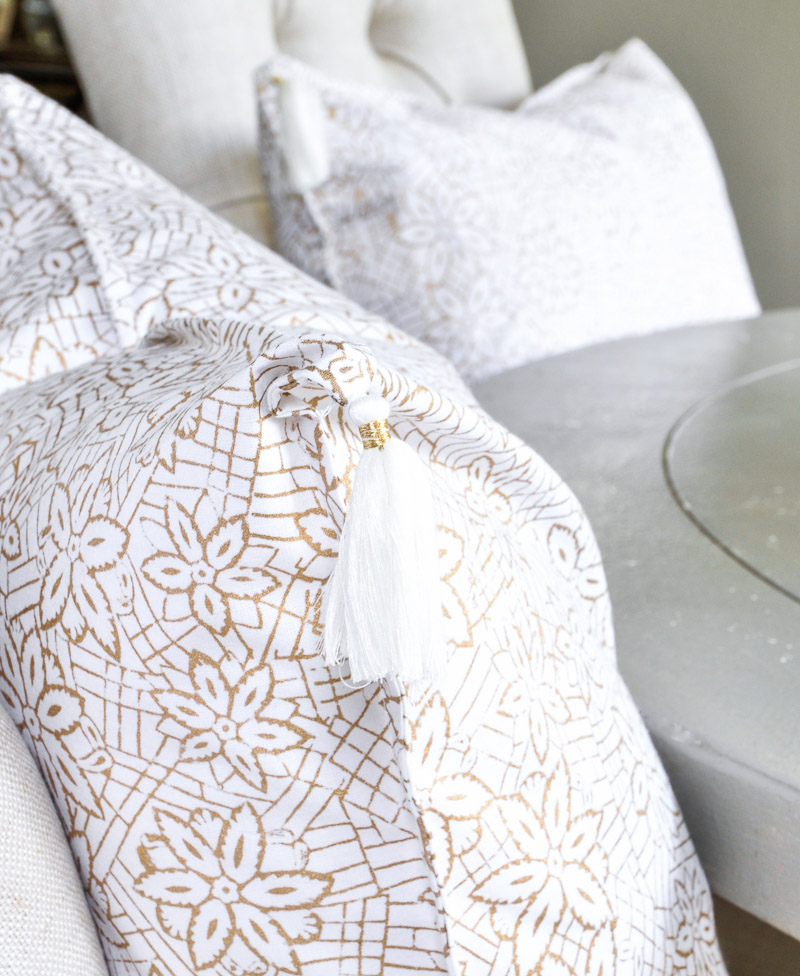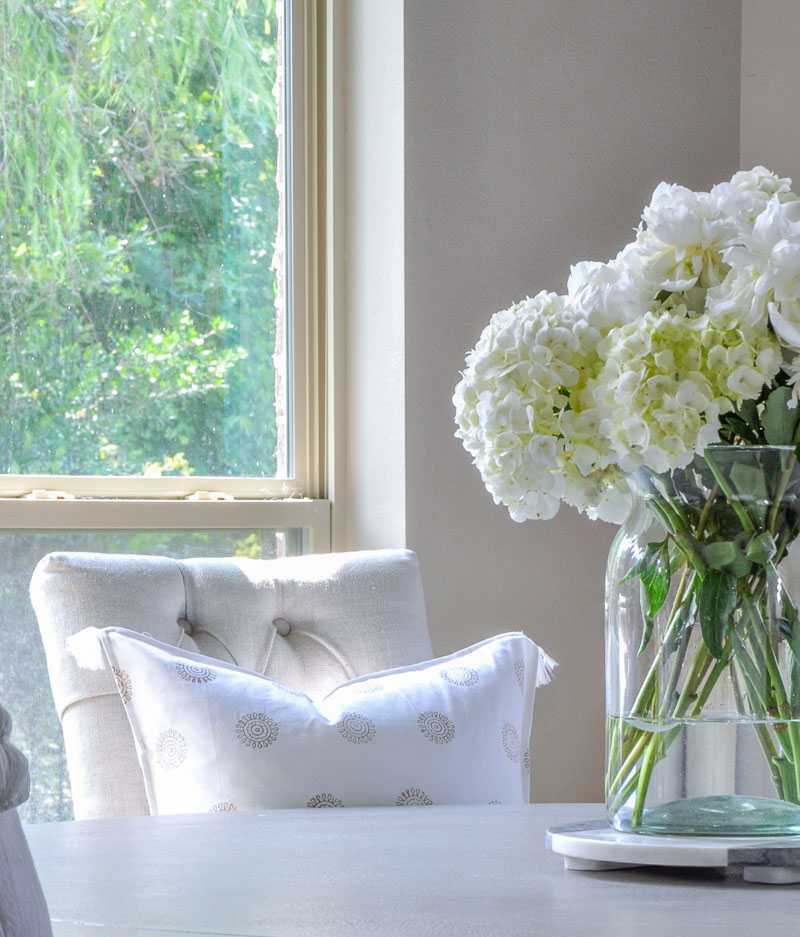 Get the Look – Breakfast Room



You may recall me covering this before. When I am decorating an interior space that borders my outdoor living space, I want to ensure that my inside vision carries seamlessly to the outdoors. I always think that my back patio is an extension of my living room. By doing so, a natural flow is recognized both inside and out.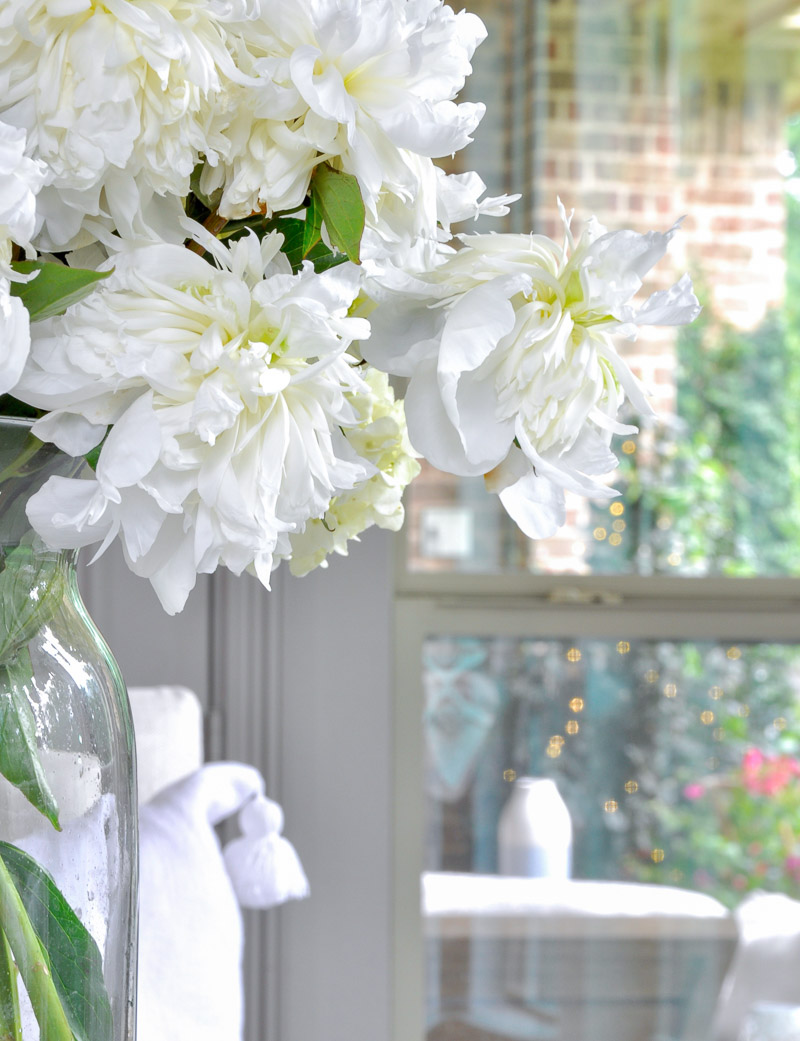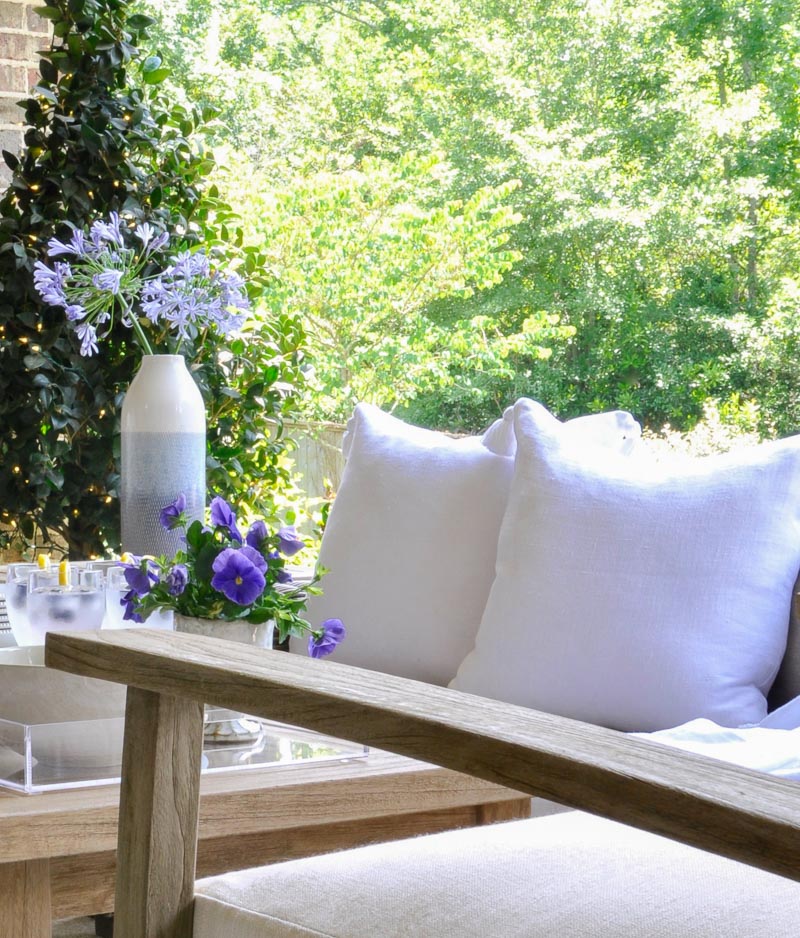 In addition to creating flow between indoor and outdoor living spaces, if you have a view from your home, do what you can to highlight it!

Simple, yet elegant touches can truly make your food stand out and compliment your decor scheme. Below I have fresh baked banana nut muffins placed on a cake stand. Also, I have placed fresh bananas onto a stack of lovely dinner plates and elevated them by placing it all on top of another cake stand. Additionally, a cereal bowl does double duty as a lemon bowl.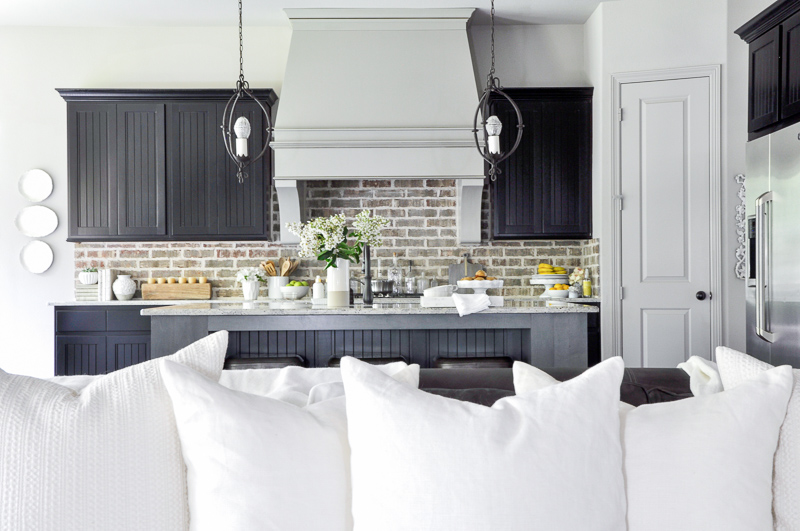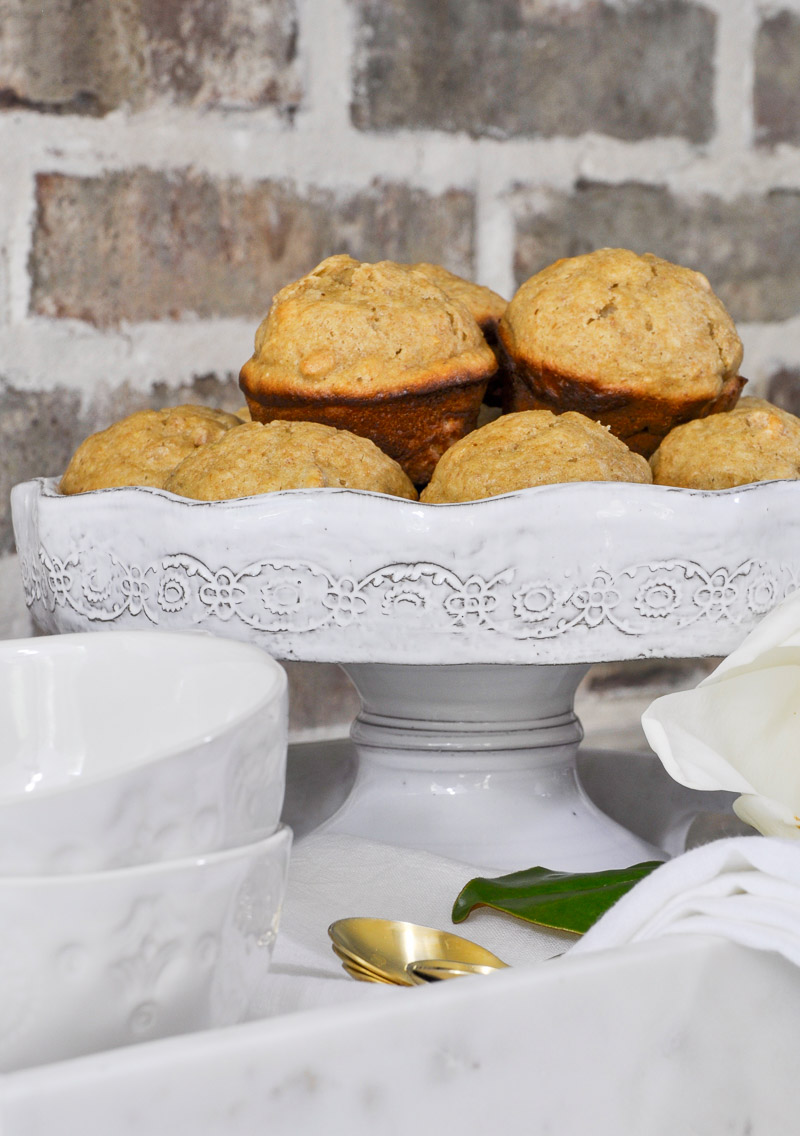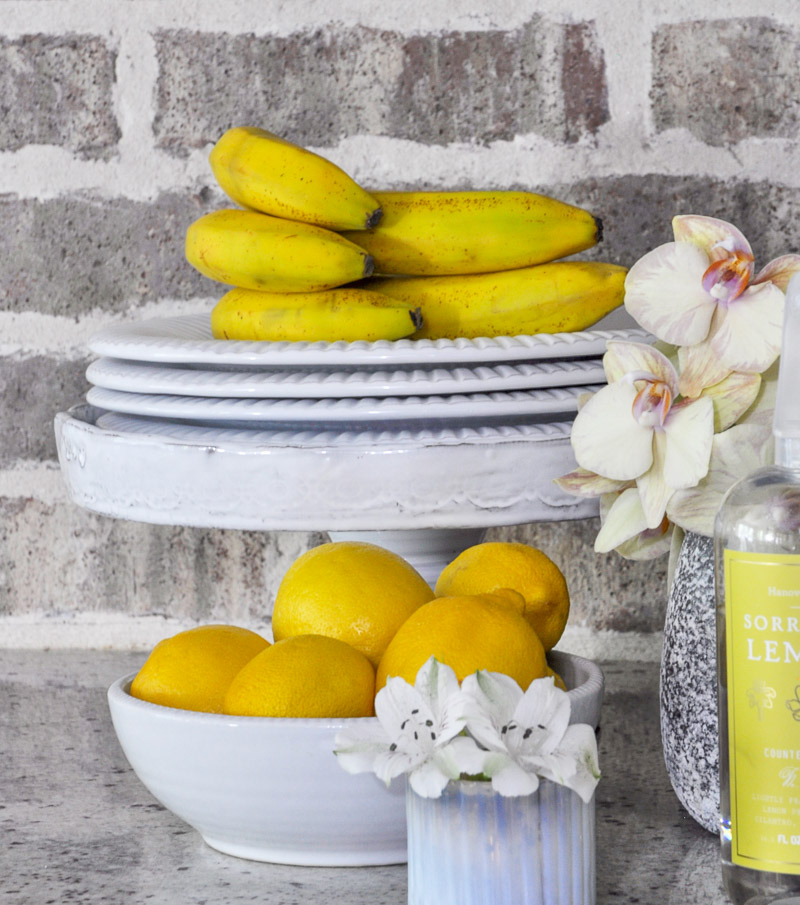 Get the Look – Kitchen


The presentation of your food and drink items are like an exclamation point on the evening. From fruits and salad to meats and cheeses: the better your food looks the better it tastes. It's really true! And summer food is some of the most beautiful, so take advantage of it!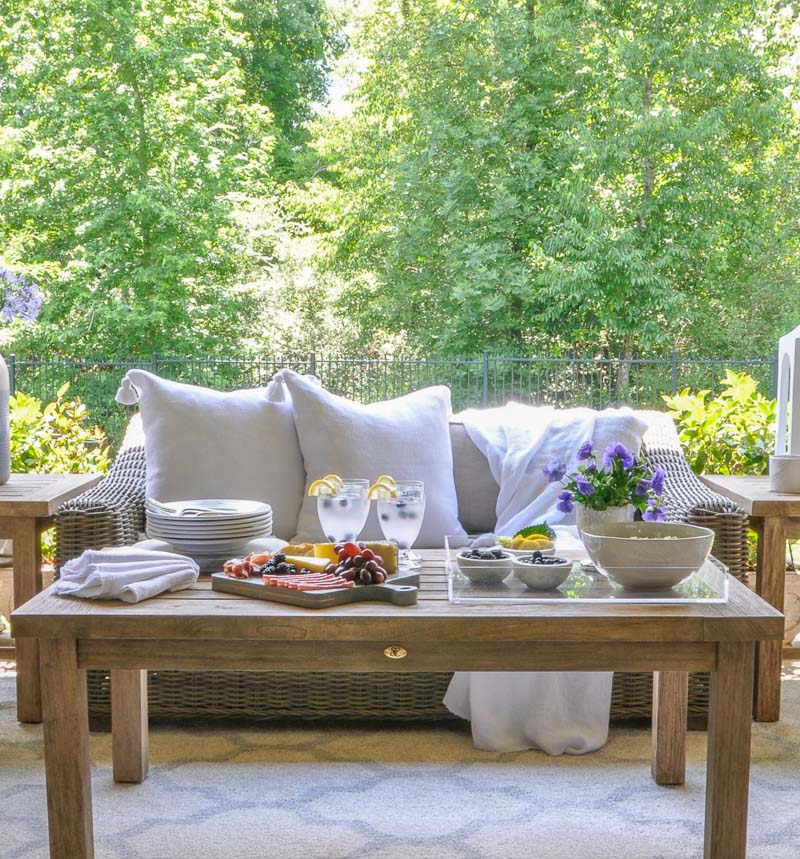 PATIO:
White Lantern | Light Gray Throw | White Throw | Tassel Pillows | Flange Pillow | Acrylic Tray | Round Marble Tray | Salad Plates | White Bowl – Similar | Linen Napkins |  Shatter Resistant Goblets | Gold Flatware | Cheese Board – Similar | Small Marble Bowls | Blue Vase | Pedestal Vase | Candle | Outdoor Planter – Similar | Olive Tree – Similar | Basket – Similar | Outdoor Lights | Rug | Outdoor Sofa – Similar | Outdoor Recliner – Summer Classics | Outdoor Coffee Table – Summer Classics | Outdoor Side Tables – Summer Classics
ADDITIONAL ROOM SOURCES CAN BE FOUND HERE.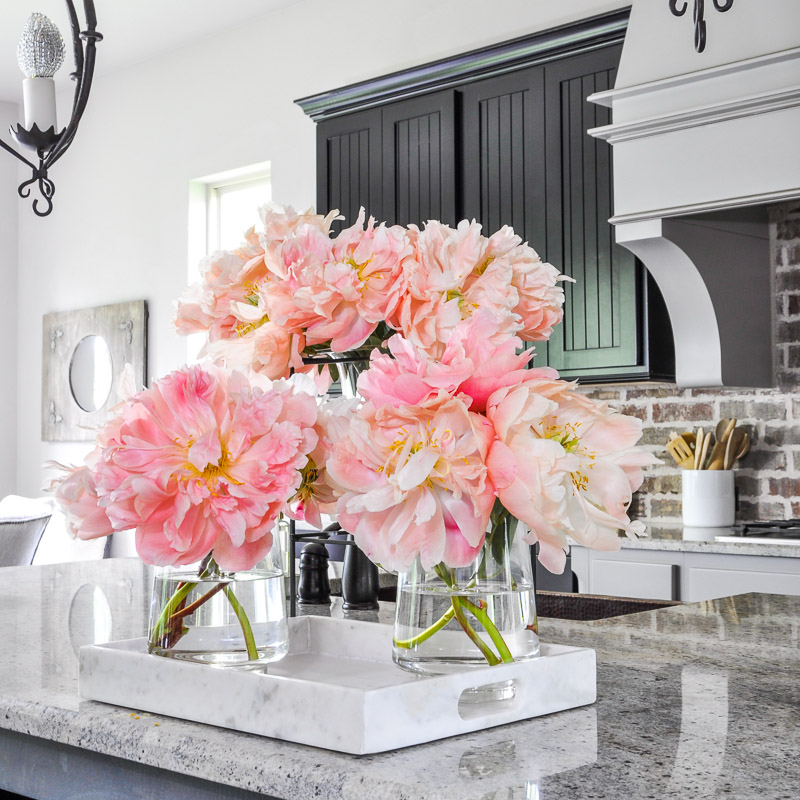 There you have it! I hope you've enjoyed my tips for our summer decorating tour! Please continue on the tour to find additional summer decorating ideas from the other talented participating bloggers!
    Randi Garrett Design        |        Decor Gold Designs        |        French Country Cottage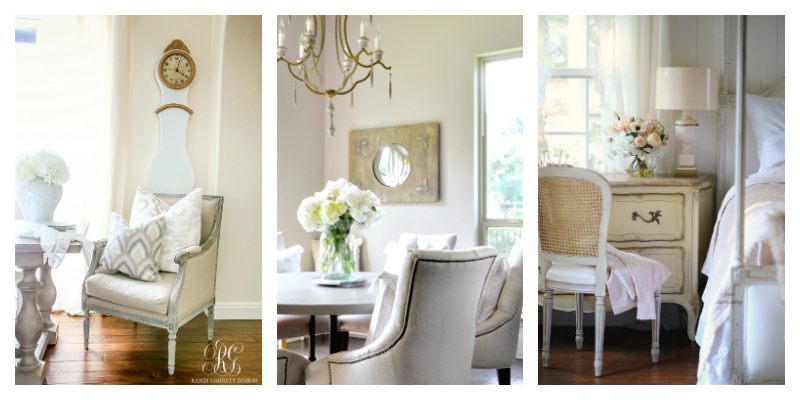 So Much Better With Age           |         StoneGable         |                       Eleven Gable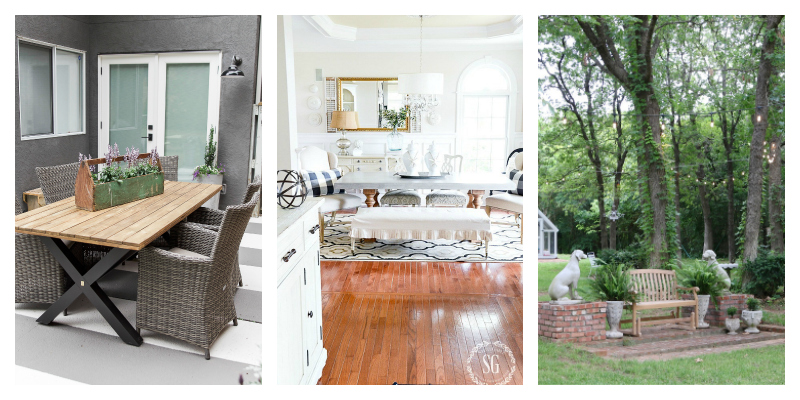 PIN THIS!!