I love roses. I love how beautiful they make a room feel.
Long-stemmed roses thrown in a vase "as-is" can seem ordinary and lacking in artistic quality.  Simply trimming them to shorter lengths can help you create an arrangement in which each beautiful rose stands out.
Today, I'll be sharing how to put  together three simple and elegant rose arrangements.
*This post contains affiliate links. Read our full disclosure here.
First the basics.
Use clean scissors or a sharp knife to trim your roses. Measure each stem to make sure it will show just above the rim of the vase. Cut the stems at an angle and cut off all damaged leaves and leaves that will fall below the water line. I frequently remove all leaves for a cleaner look.
Remove any outer petals that look damaged or unhealthy.
For my first arrangement, I trimmed my rose stems to about 7.5 inches.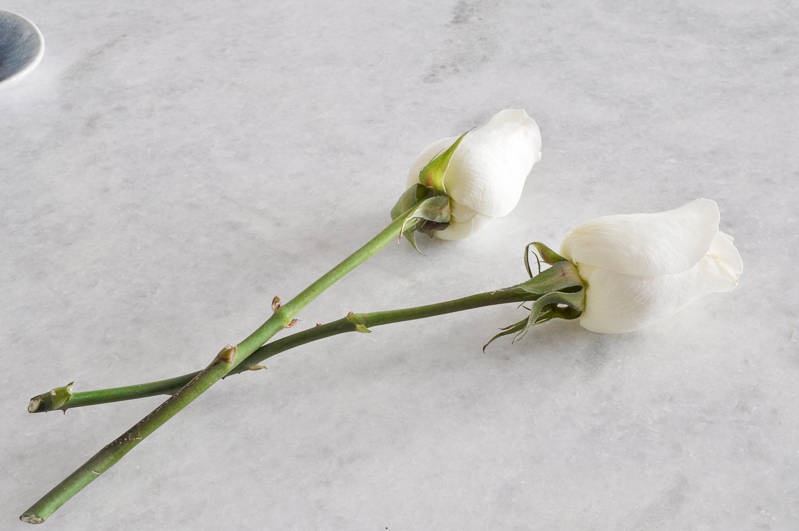 Add water and flower food to your vessel. A packet of food should come with your fresh flowers.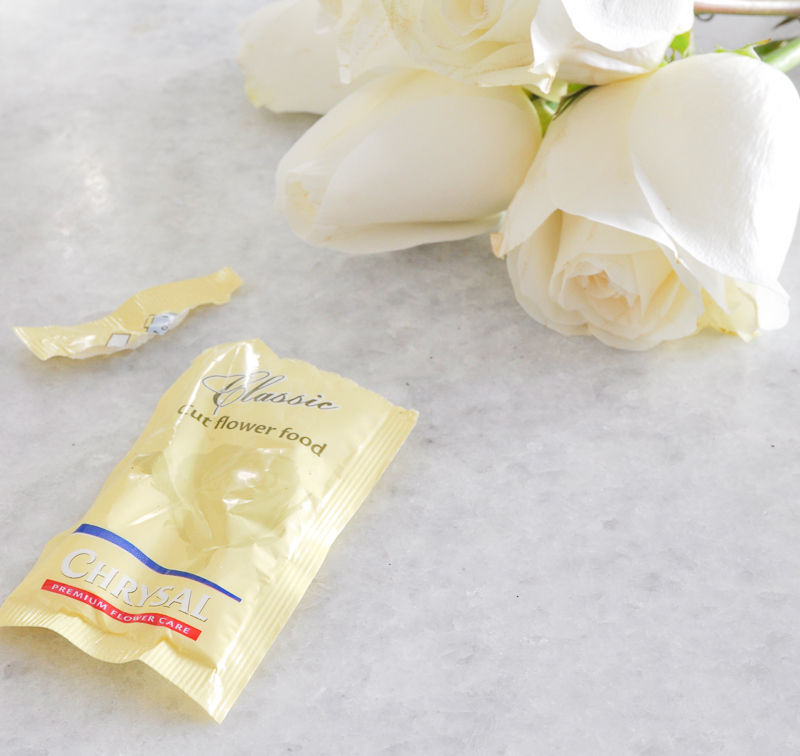 Now you are ready to start arranging.
These are the items you'll need for the first arrangement. I found this beautiful mercury glass vase last fall. It was lovely for the holidays, but definitely works for any time of year. It's on sale here.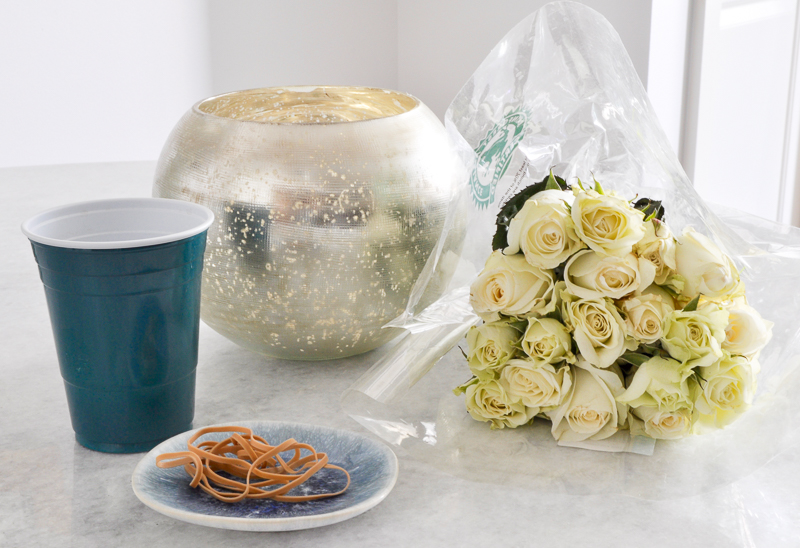 I place the solo cup inside the vase to keep the inside of the vase dry and to better contain my roses.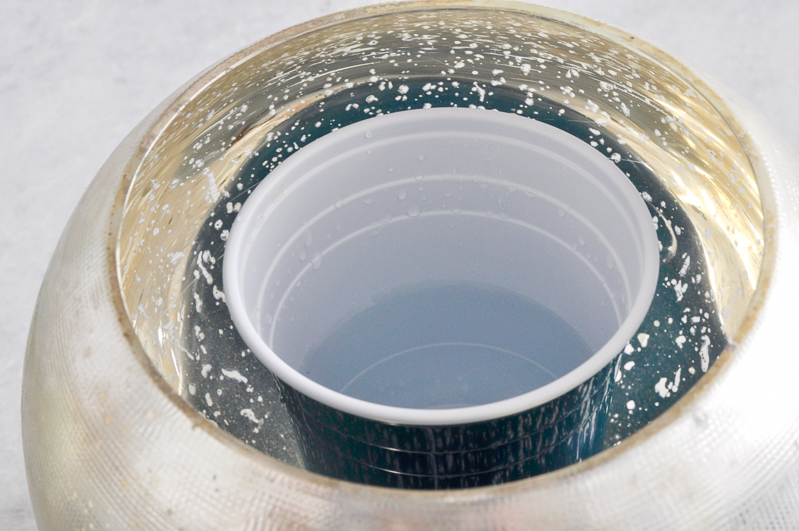 Next, I grouped about 5 roses together with a rubber band.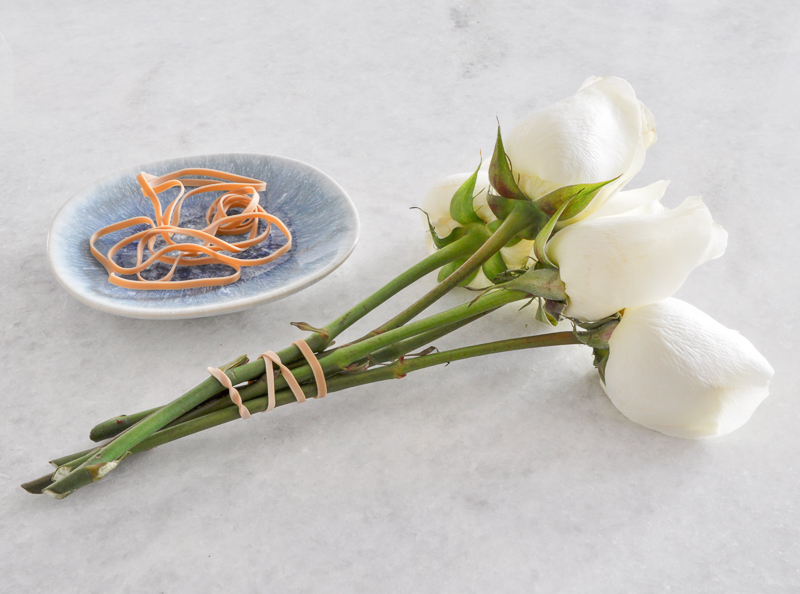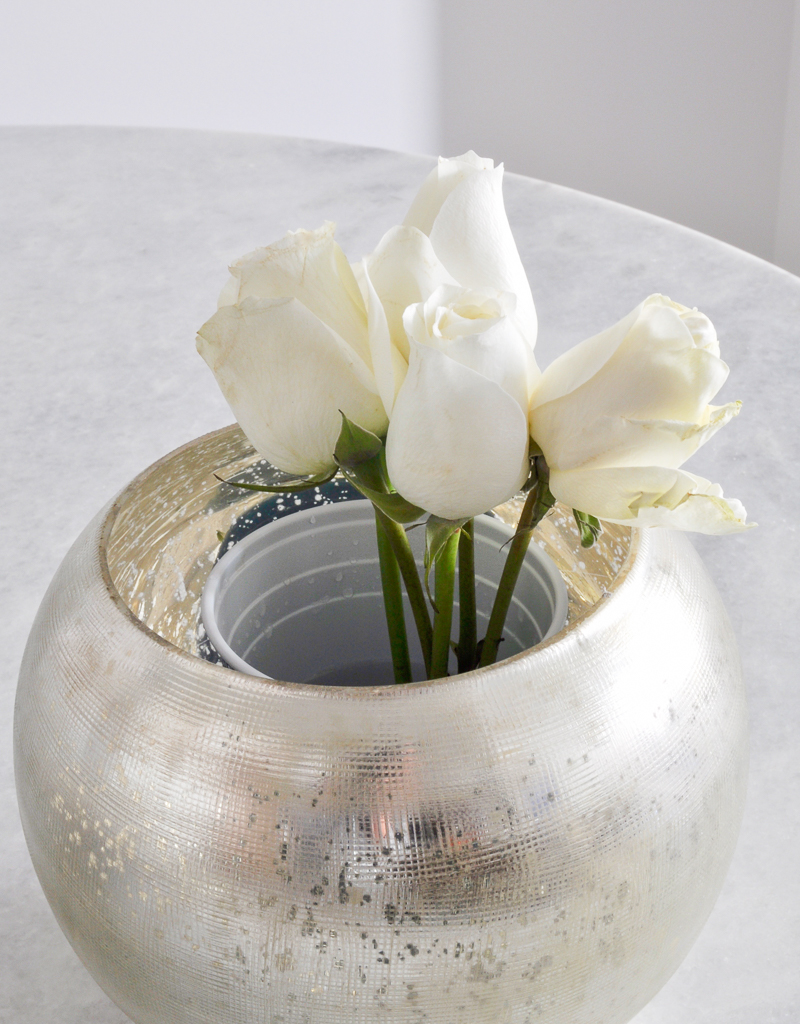 I used 3 groups of 5 roses banded together and 3 additional roses to fill in holes for a total of 1.5 dozen (18) roses. Be sure to leave a little room for your roses to open up.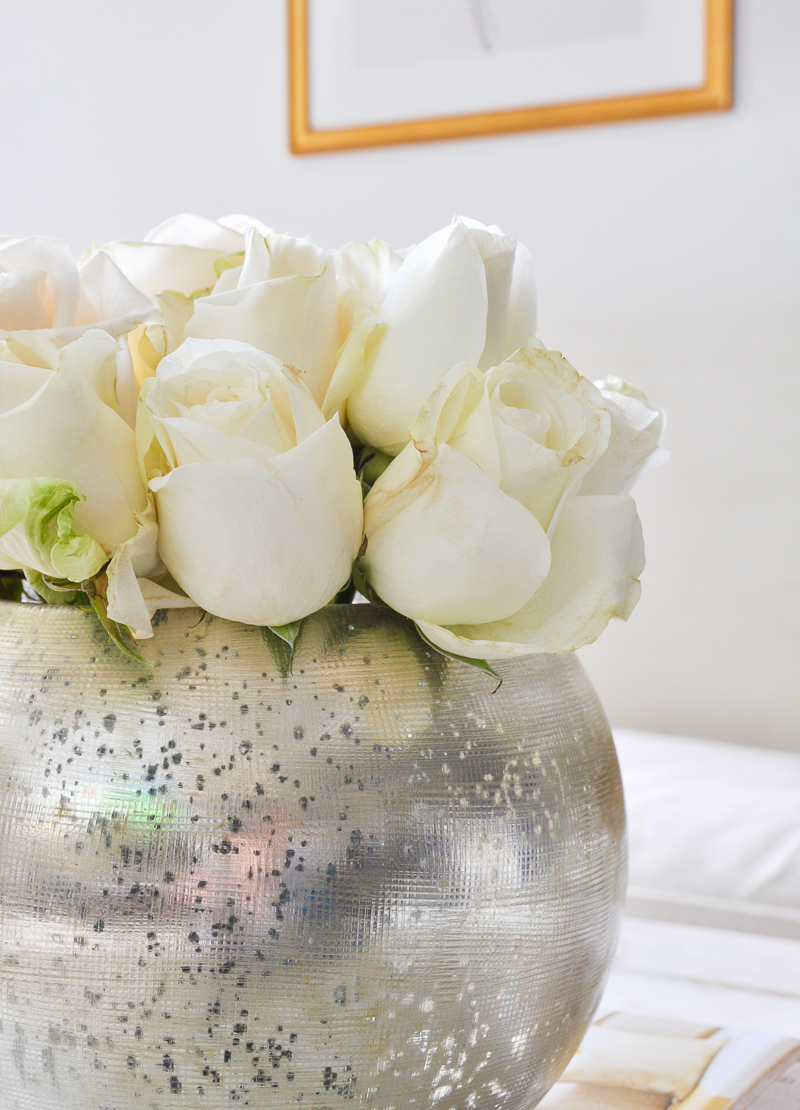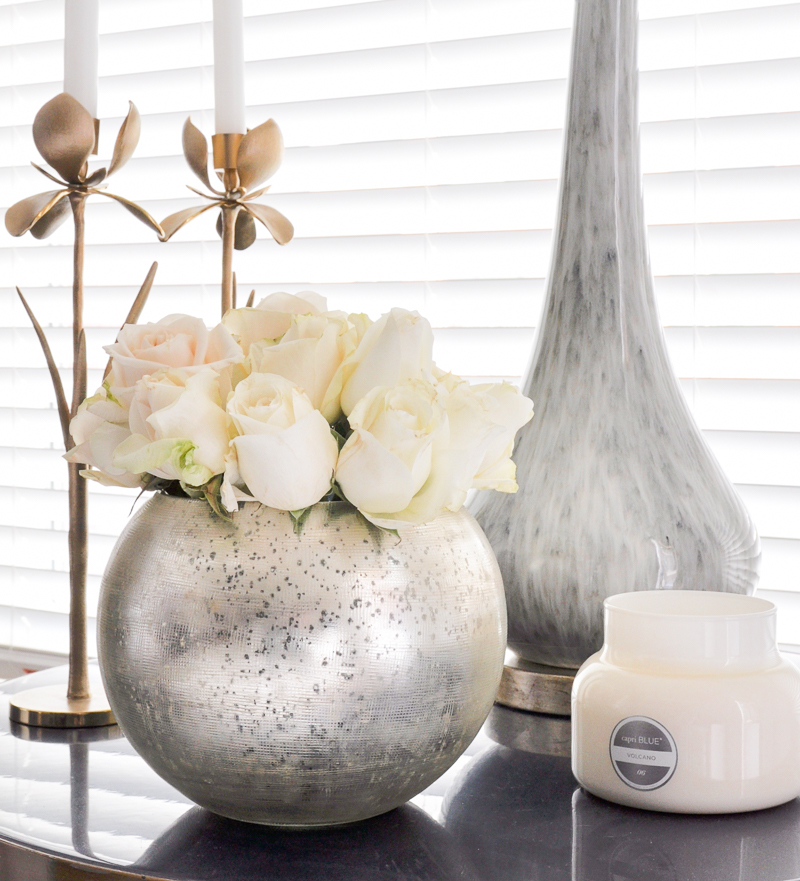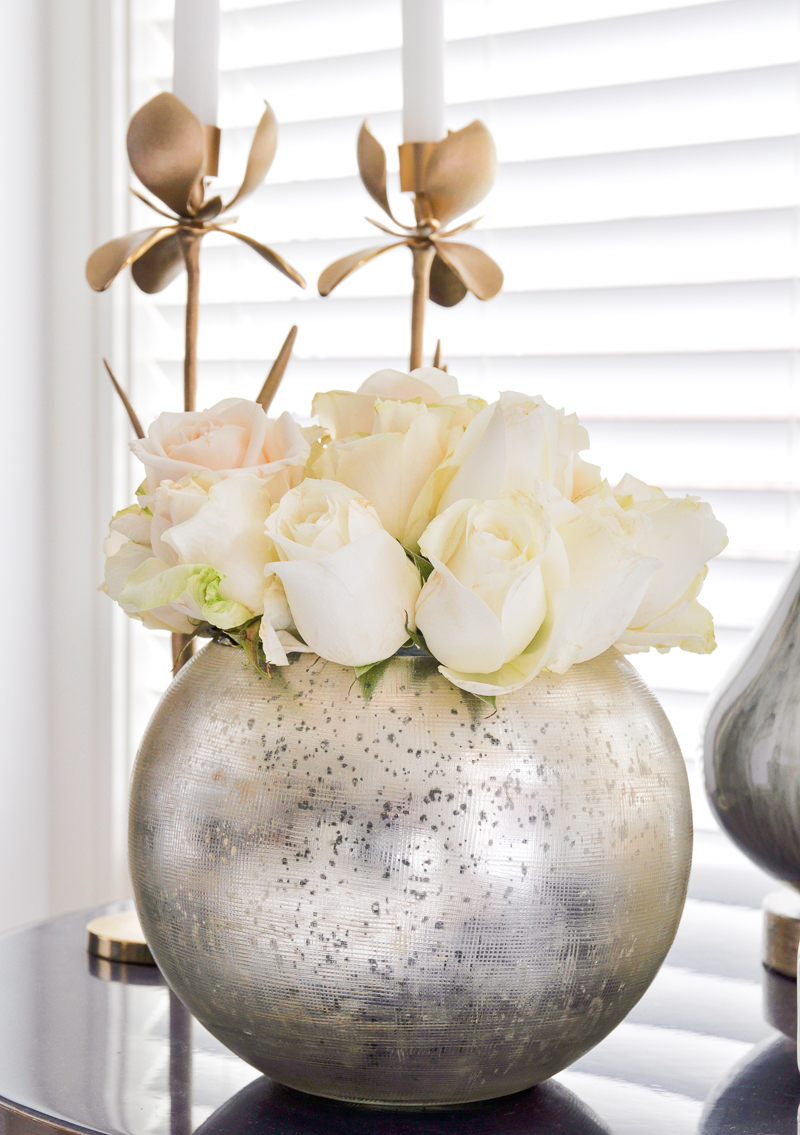 I assembled the same look here in pink for my Valentine's Day table.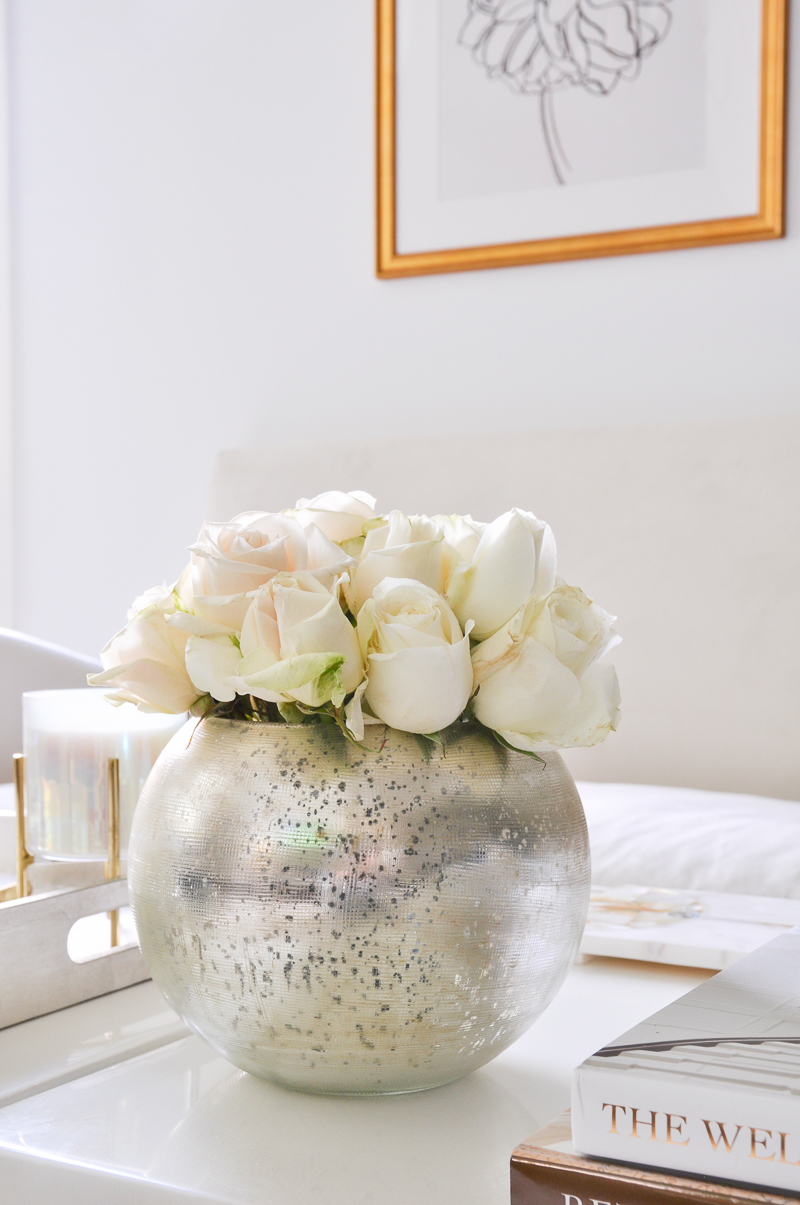 For my second look, I used a very current taller, more slender vase.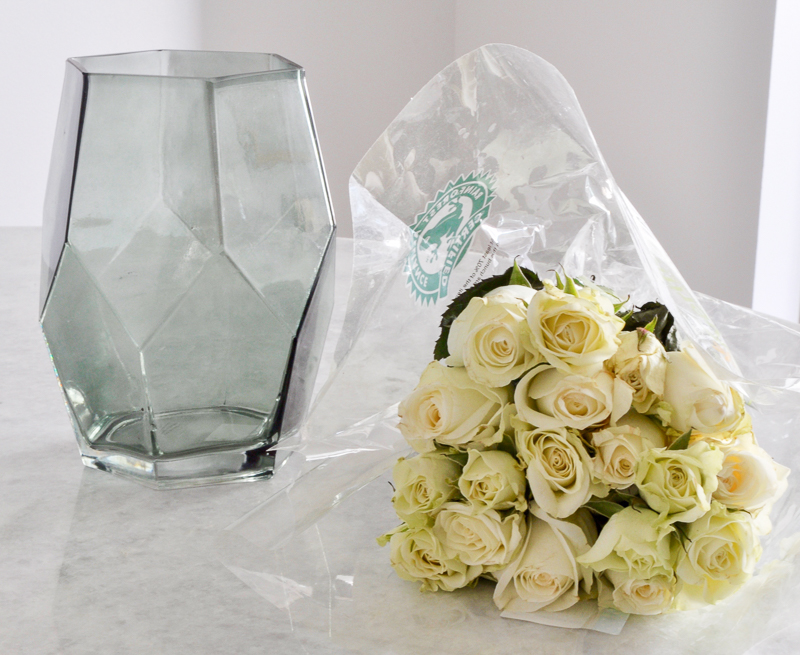 I layered my new roses with 5 roses I had from a previous bouquet. You could use other types of flowers for this layering technique.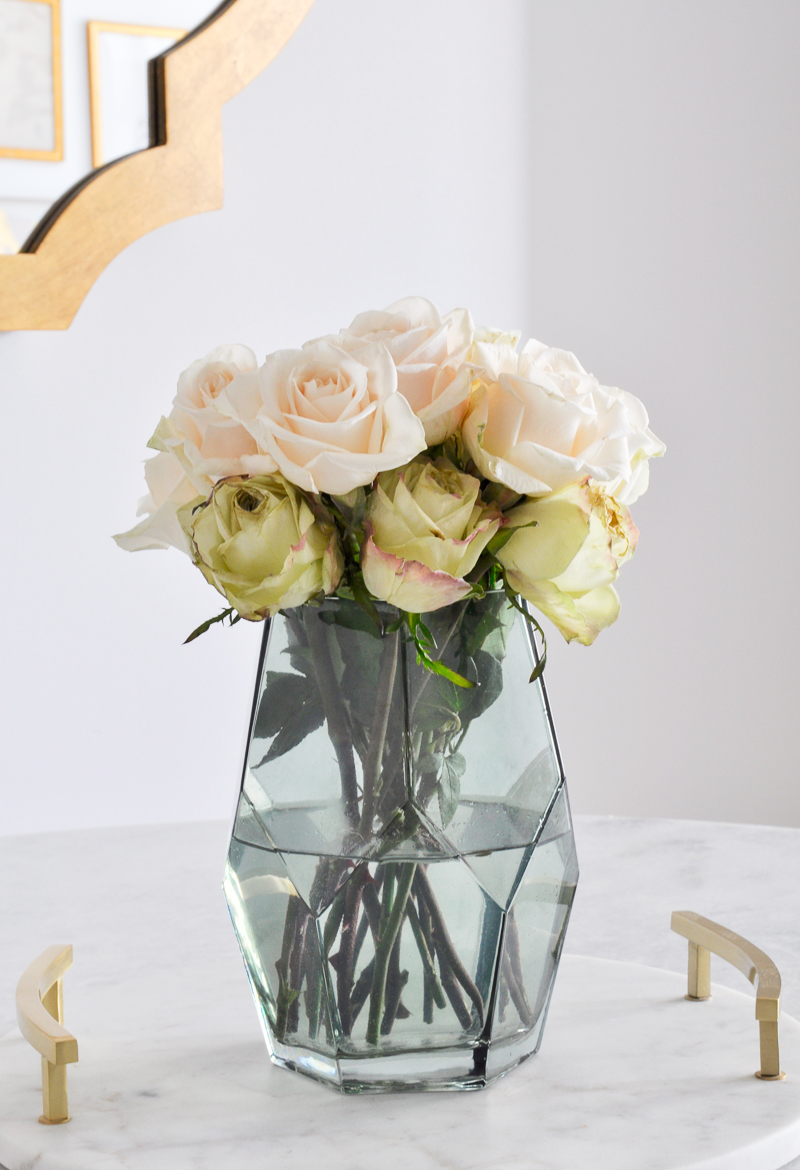 Leave your center roses approximately 1-1.5 inches taller than the ones that are near the rim.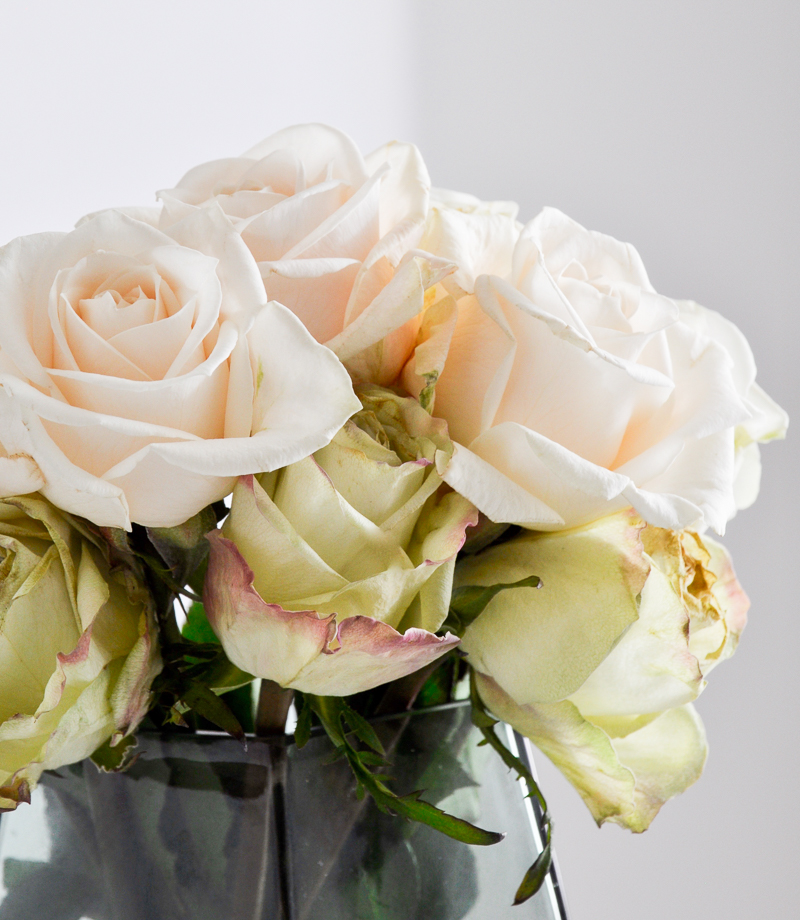 Layering your vase on a beautiful tray help your arrangement stand out.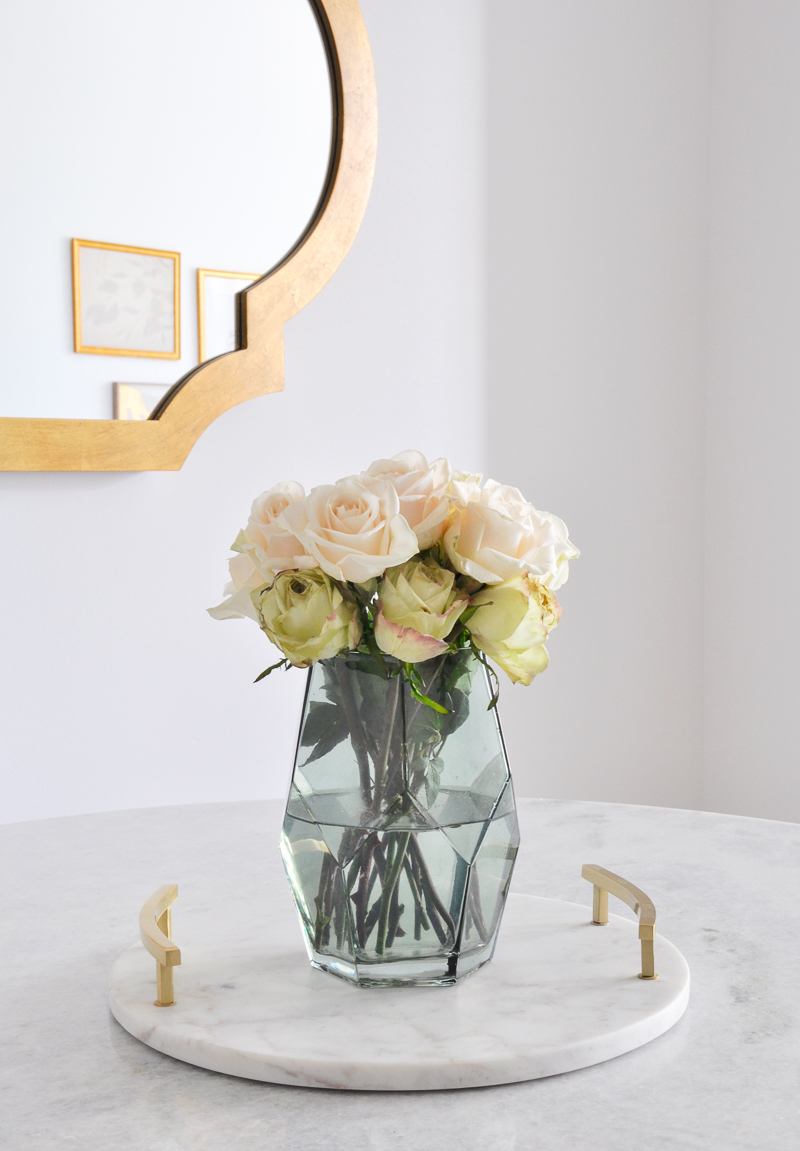 And the last look is so simple, but provides a beautiful statement.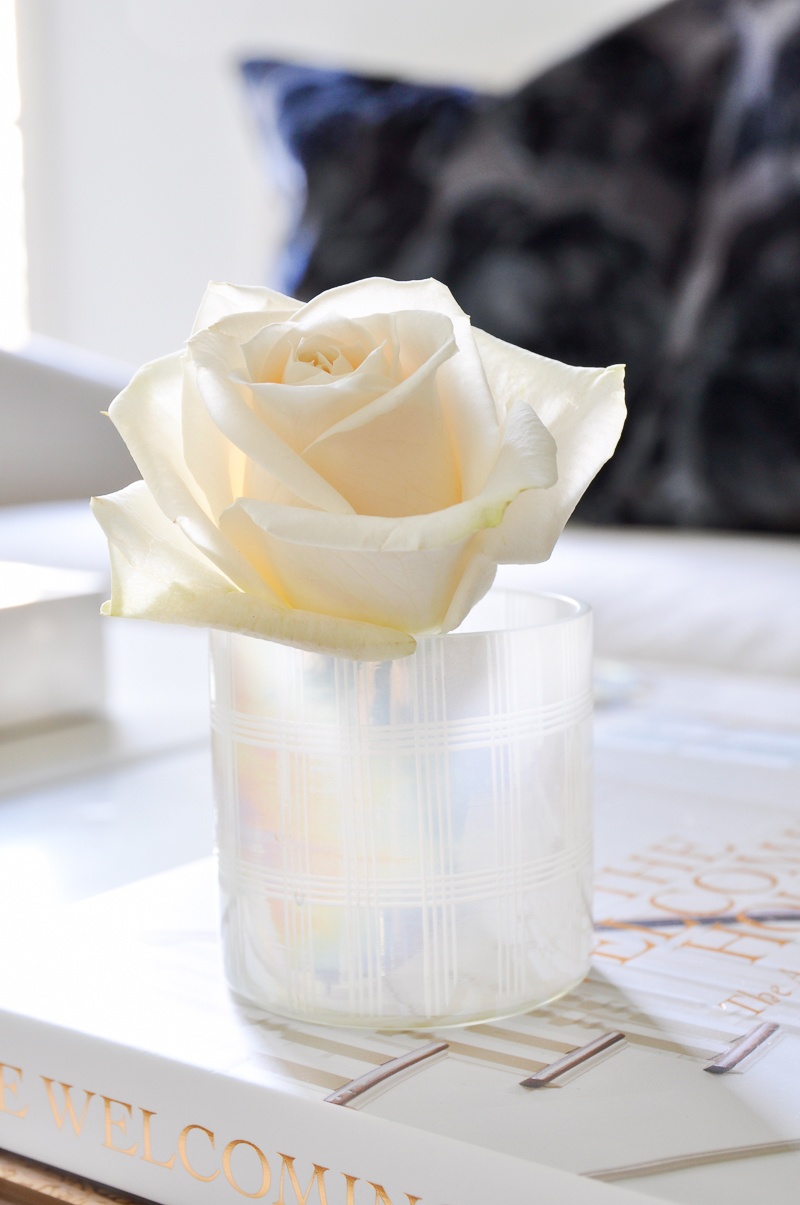 I simply trimmed my rose stems short enough to lean at an angle in a votive.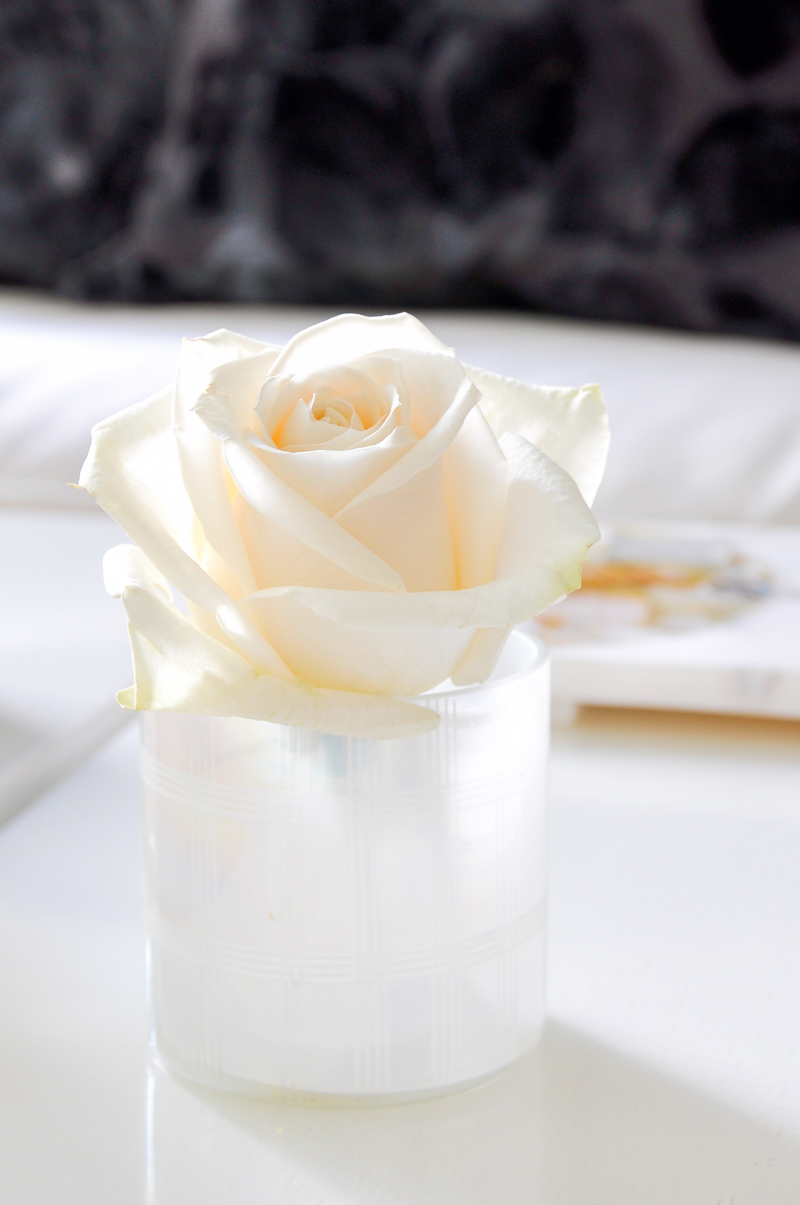 They are lovely grouped together in a row.
One last tip, be sure to change your water every day or so to get more life out of your roses.
Arranging roses is such a wonderful task. I hope you learn to enjoy it enough to bring home a weekly bouquet and arrange them to enjoy in your home.



Stay connected…..
Click on the Image to Subscribe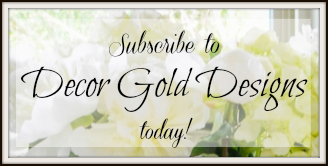 SOCIAL
Instagram | Pinterest | Facebook
SaveSave
SaveSave