Today, I wanted to offer up something a bit unexpected for this blog.
I don't know about you all, but as a home decor enthusiast, I notice beautiful things everywhere I go. From boutique shops to restaurants, I am always focused on decor and design elements.
Therefore, I decided to share a bit from our most recent vacation to Southern California and hopefully you will find a new spot to love along the way.
Twice per year we head west. The cool crisp air beckons as do the beaches and awe inspiring views. Lately we have been splitting our vacations between LA and Orange County. Each time it is quite nostalgic for us as we have so many memories from that region of the country.
So, without further ado, I hope you enjoy this abbreviated tour…
This trip began in West Hollywood and Malibu. Every time we visit the Los Angeles area, we usually head up the Pacific Coast Highway to Malibu. Once there, we always hit a spot called Geoffrey's Malibu. It is an institution of amazing food and craft cocktails. Everything we have enjoyed here has been divine. Wait for a table by the railing as it is worth it! Photo by Viet Life Magazine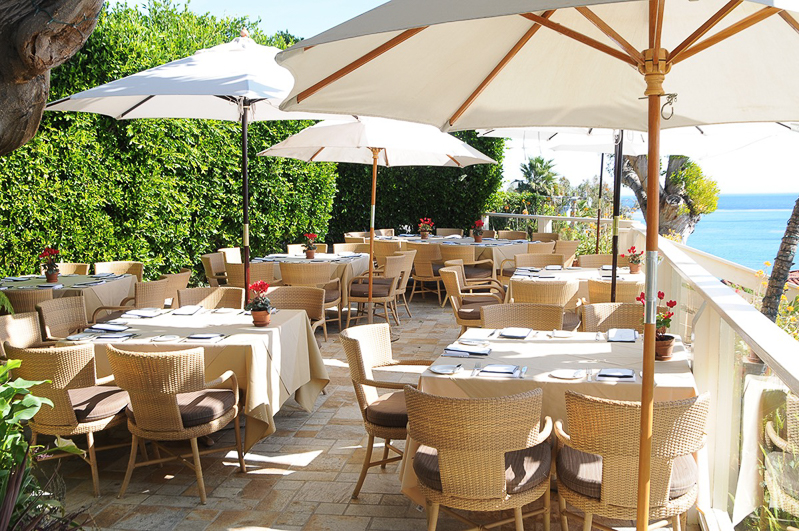 Beautiful views abound from this ever popular cliffside ocean view restaurant. Photo by Malibu Living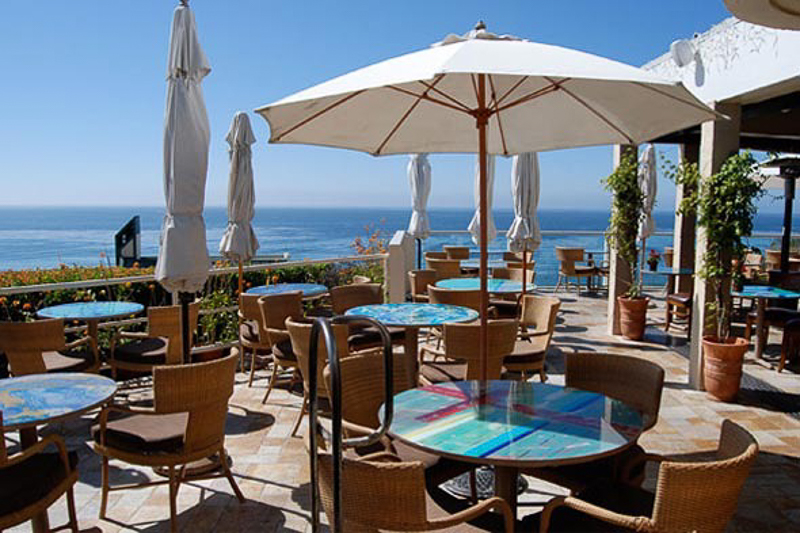 I could sit and watch the pelicans fly by for hours. I just love the aviators of the sea.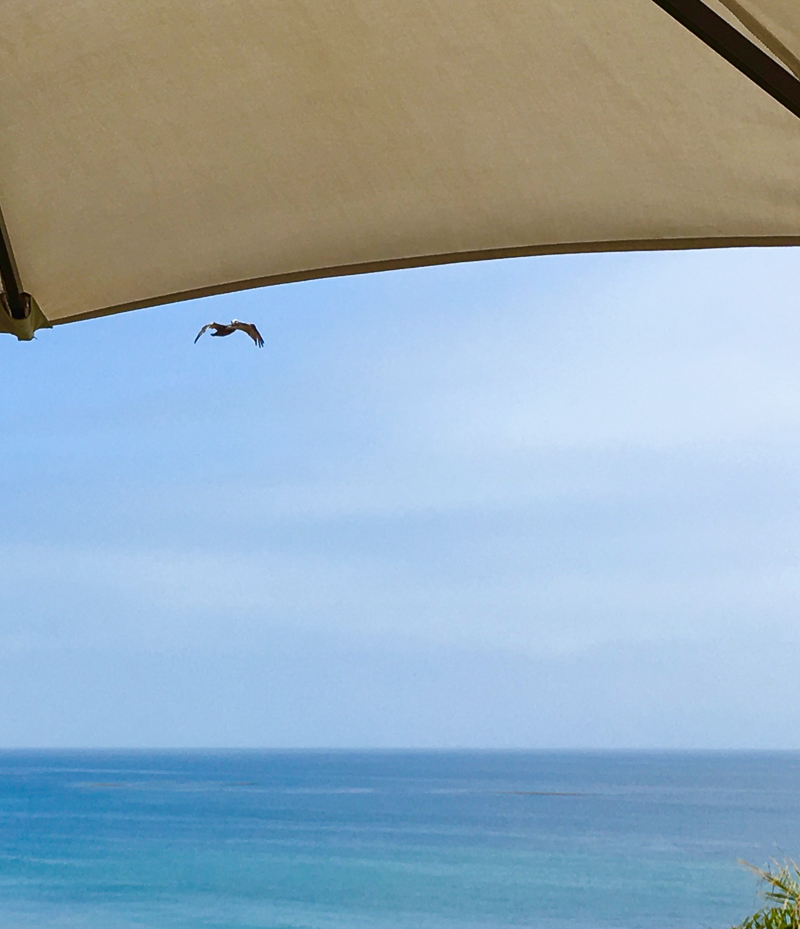 It was overcast part of the time we were there, but the temperature was perfect. You can find my sundress here.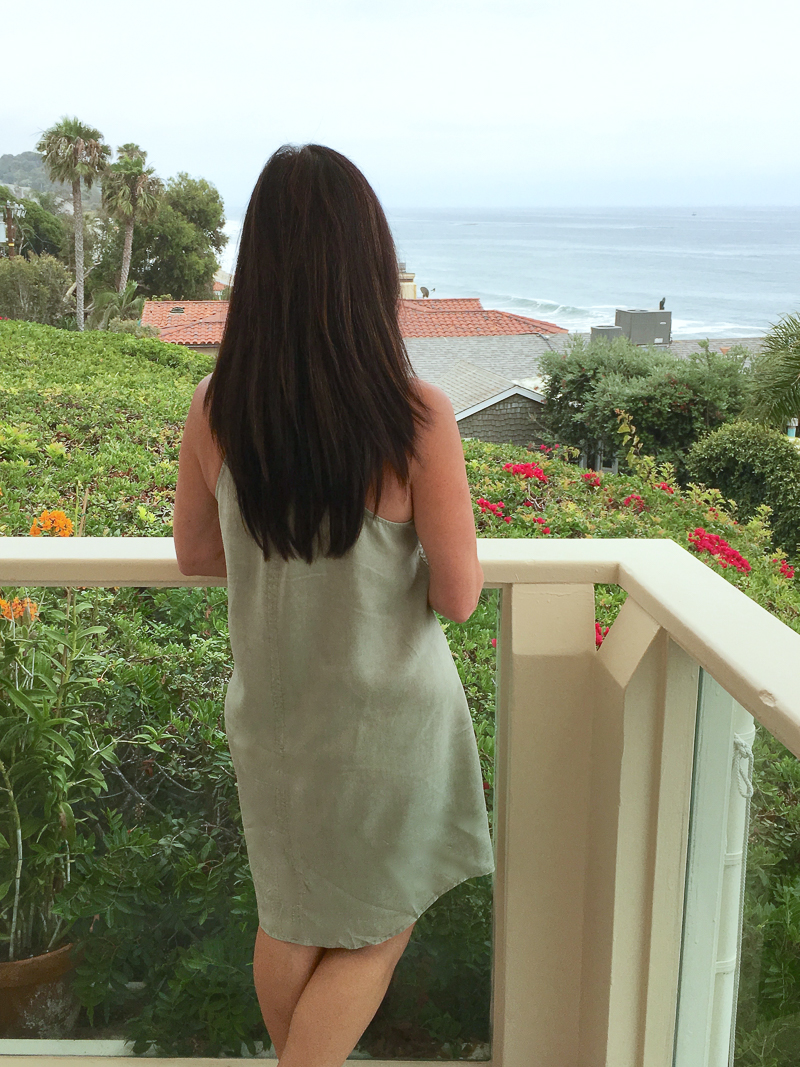 Another favorite lunch spot is The Ivy in West Hollywood. Reservations are a must here. It is located on Robertson which is a great place to shop or simply people watch.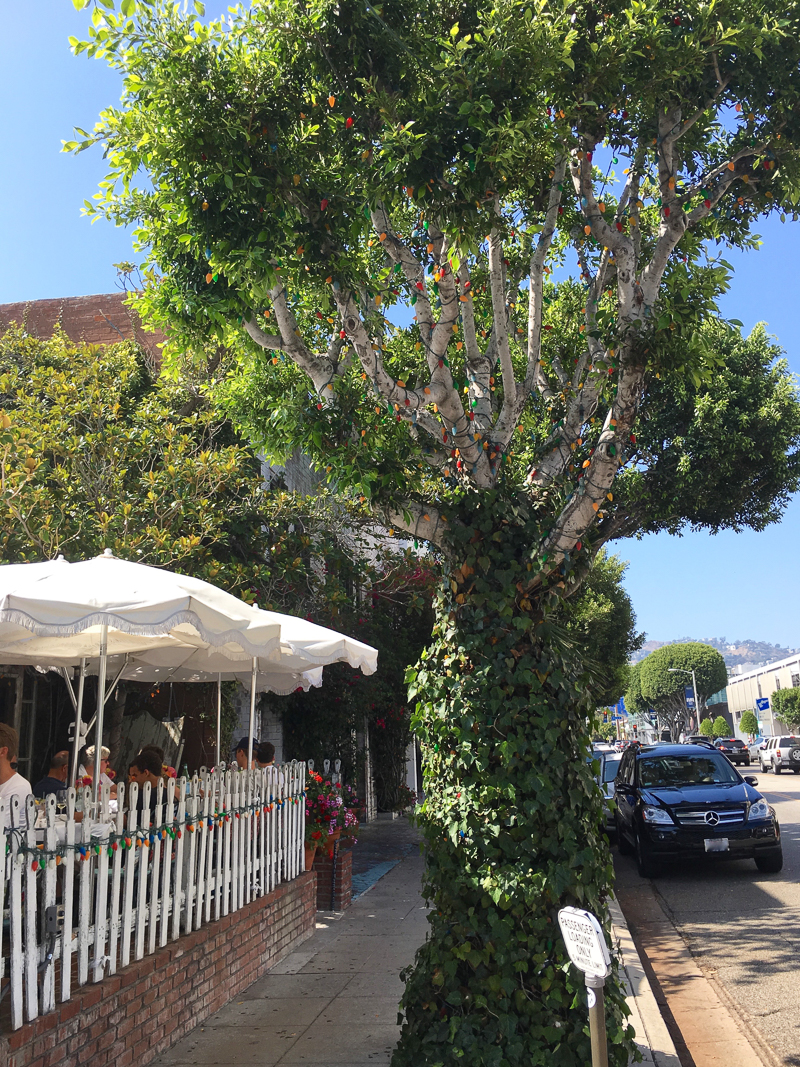 We were offered a glass of champagne upon checking in. There are gorgeous fresh flowers everywhere.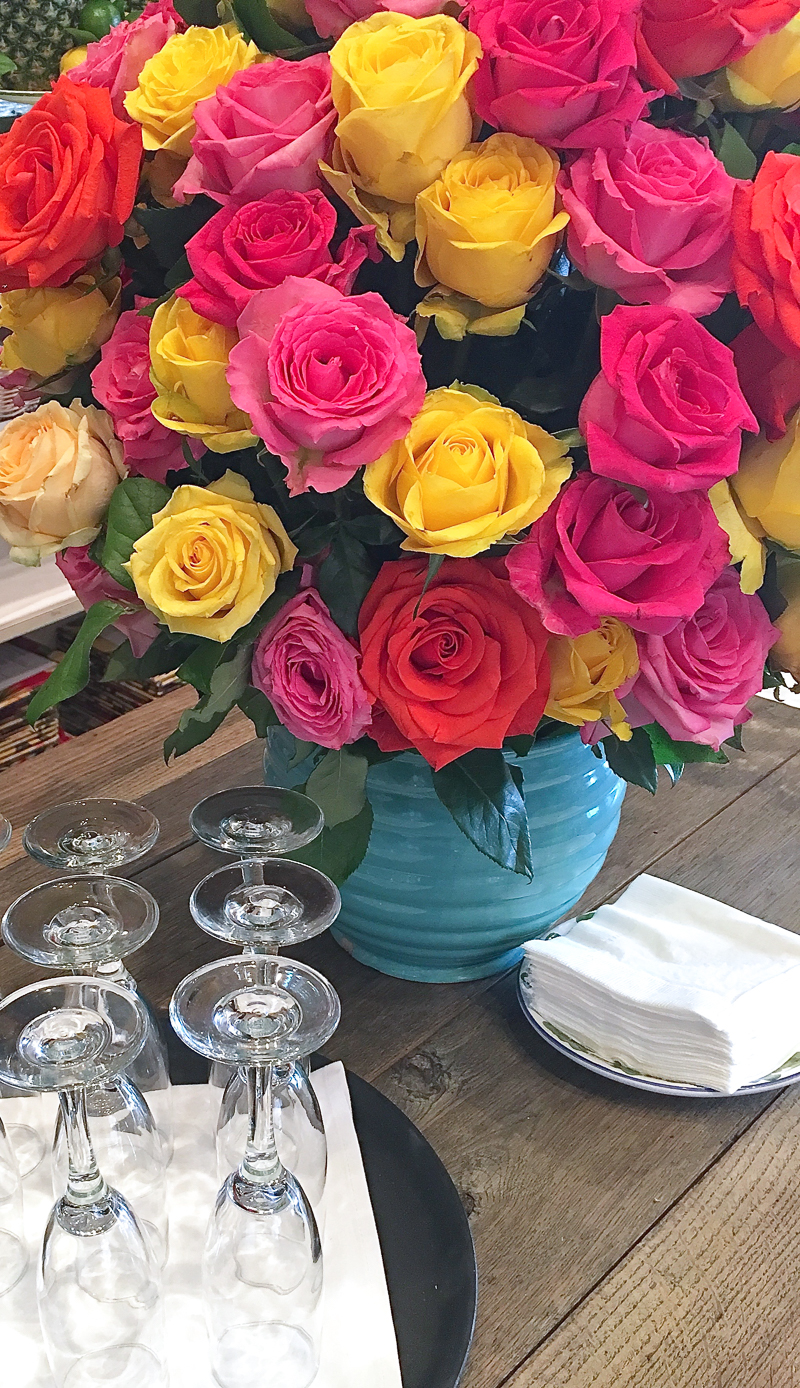 Even in the restroom, there is a beautiful arrangement of multicolored roses.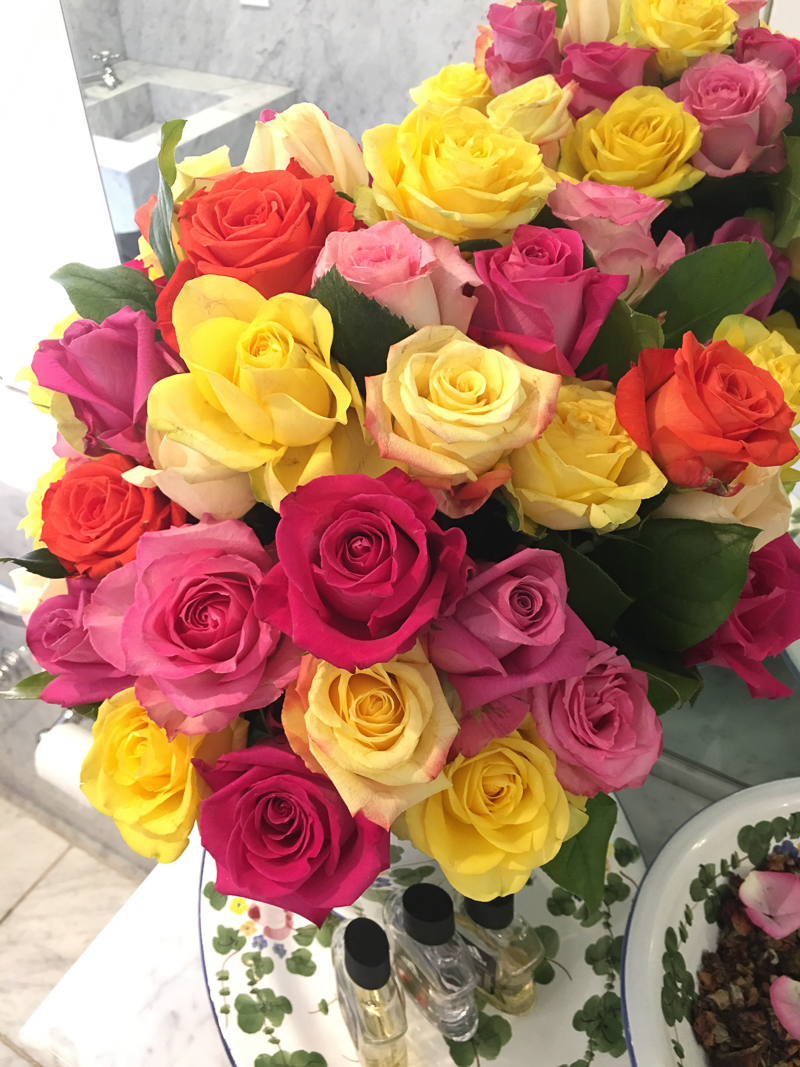 Patio seating is worth the wait and delivers an energetic intimacy. Translation: the tables are quite close together and you will hear multiple conversations going on around you.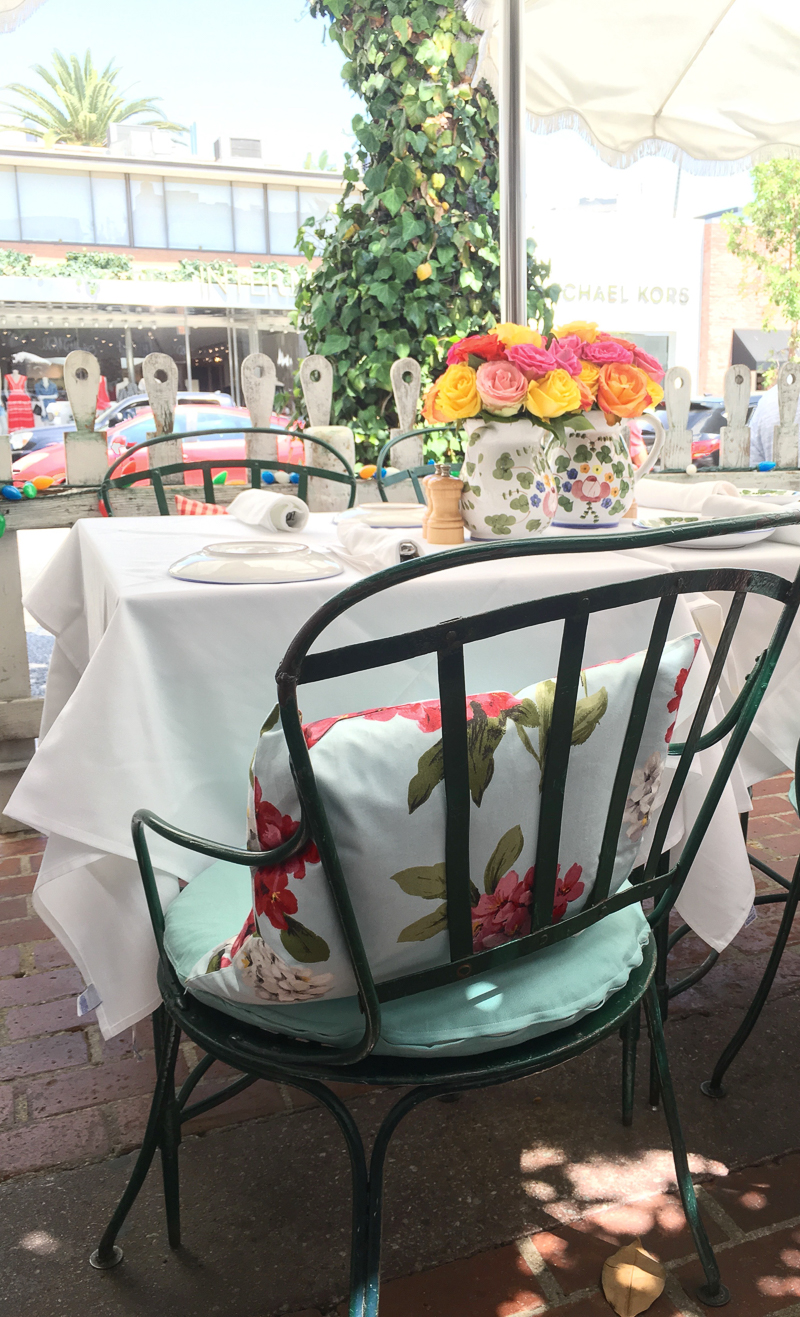 True to it's name, there is ivy everywhere. I especially love the vining roses.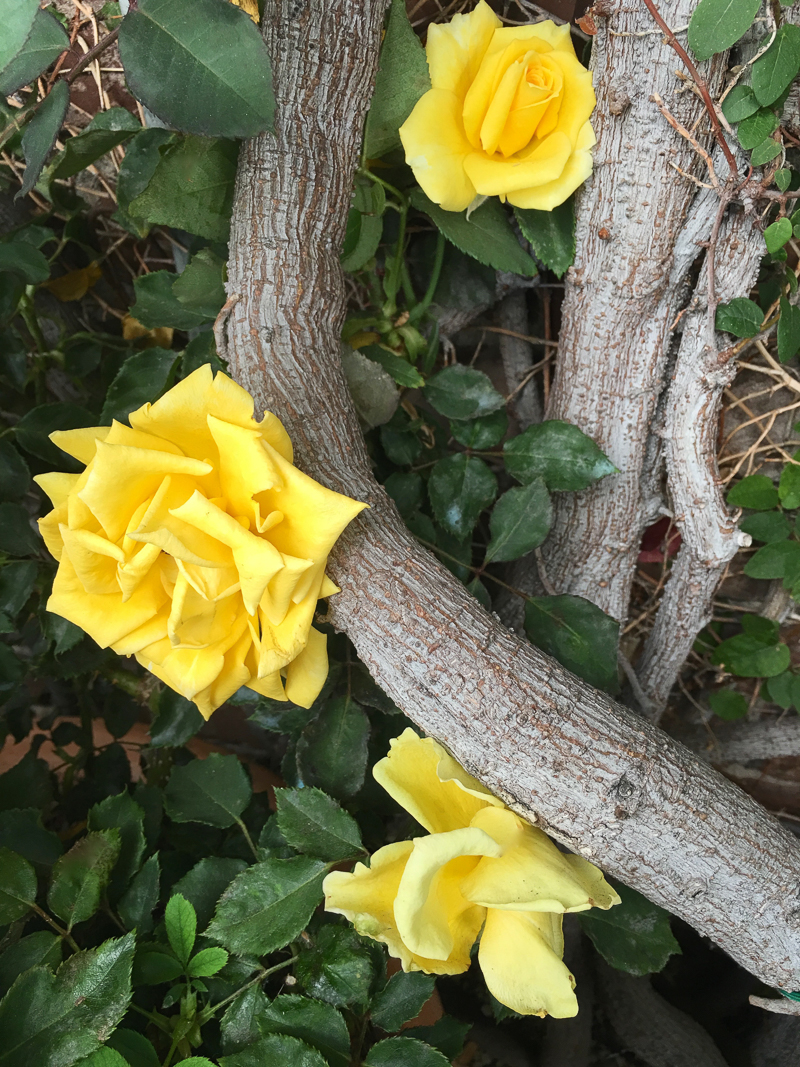 Now, we travel to Orange County. Below is the San Clemente Pier. There is a fabulous lunch spot called "The Fisherman's Restaurant and Bar" located at the base of the pier where you see the groups of blue umbrellas. Their bread is to die for!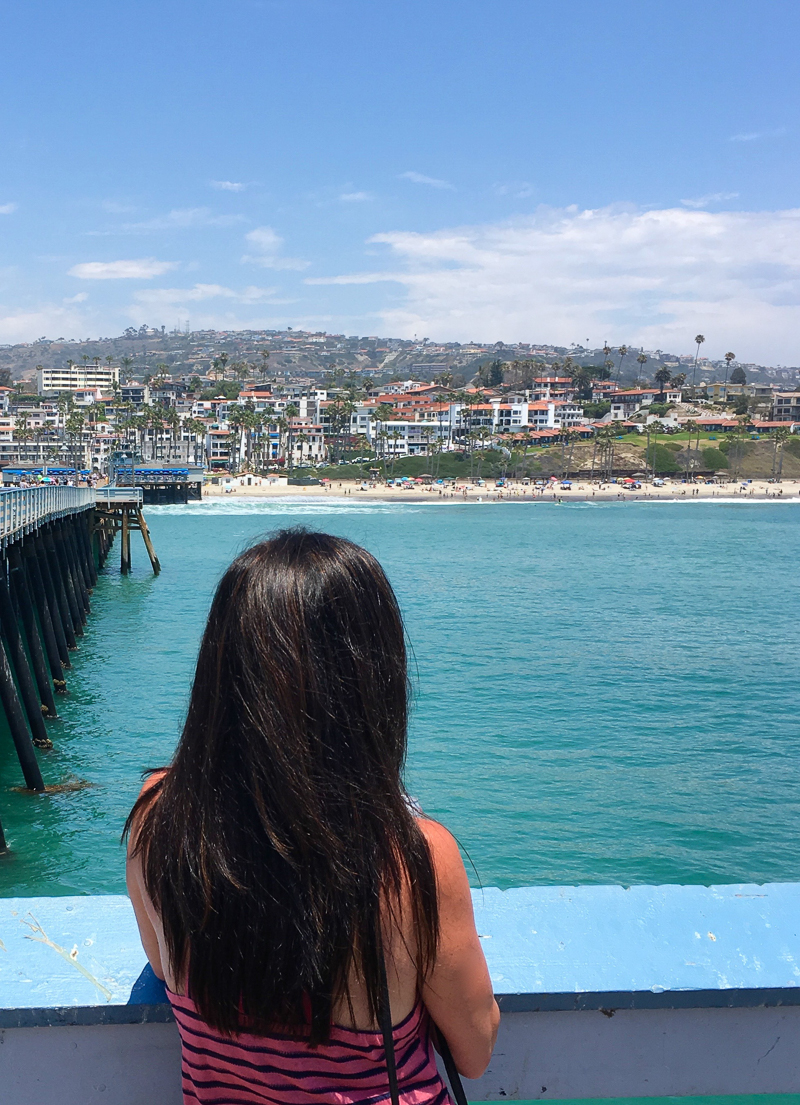 Orange County, CA was home for our family from 2006-2012…Mission Viejo and Ladera Ranch to be specific. (You can read more about that here.) When we had free time, Laguna Beach was our destination of choice which was a mere 8 miles away if you had wings. We had wheels, so we added a few miles to that tally. Let's call it a 25 minute car ride.
Laguna Beach has characteristics that go unmatched throughout the region. It is artistic and beautiful as well as being energetic yet intimate. Simply put, it is our favorite town anywhere.
We were married here on this beautiful beach which is known as Woods Cove.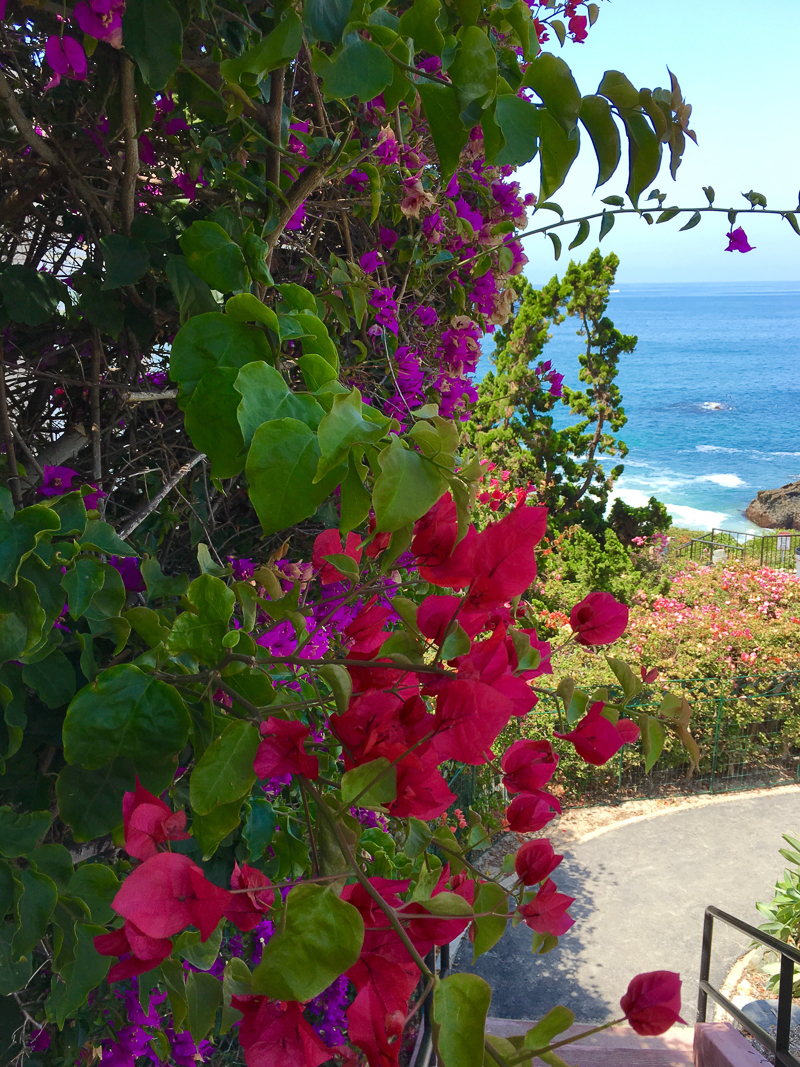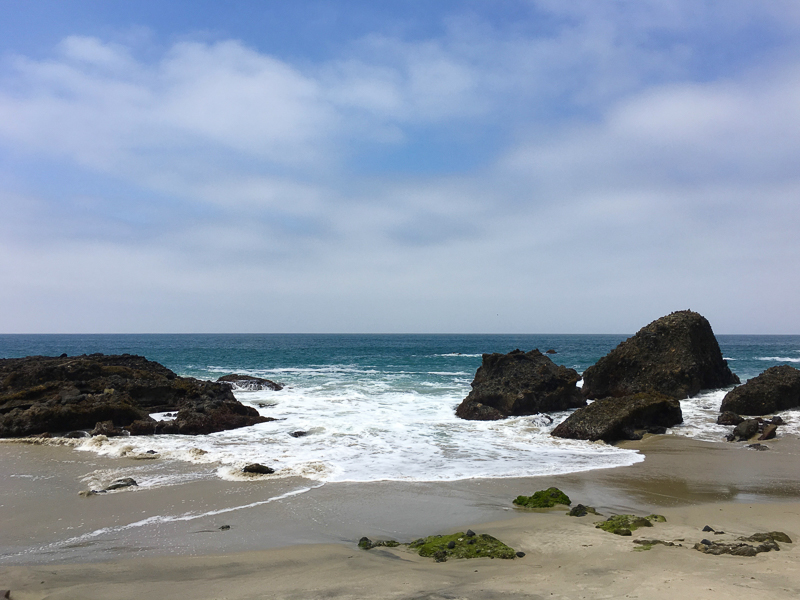 Downtown Laguna is so charming. If you love home decor as much as I do, Tuvalu is a must. It is located on Forest Ave. which is a tree lined quaint shopping district featuring art galleries, restaurants of every caliber and a plethora of boutique clothing shops. Photo by Tastes and Travel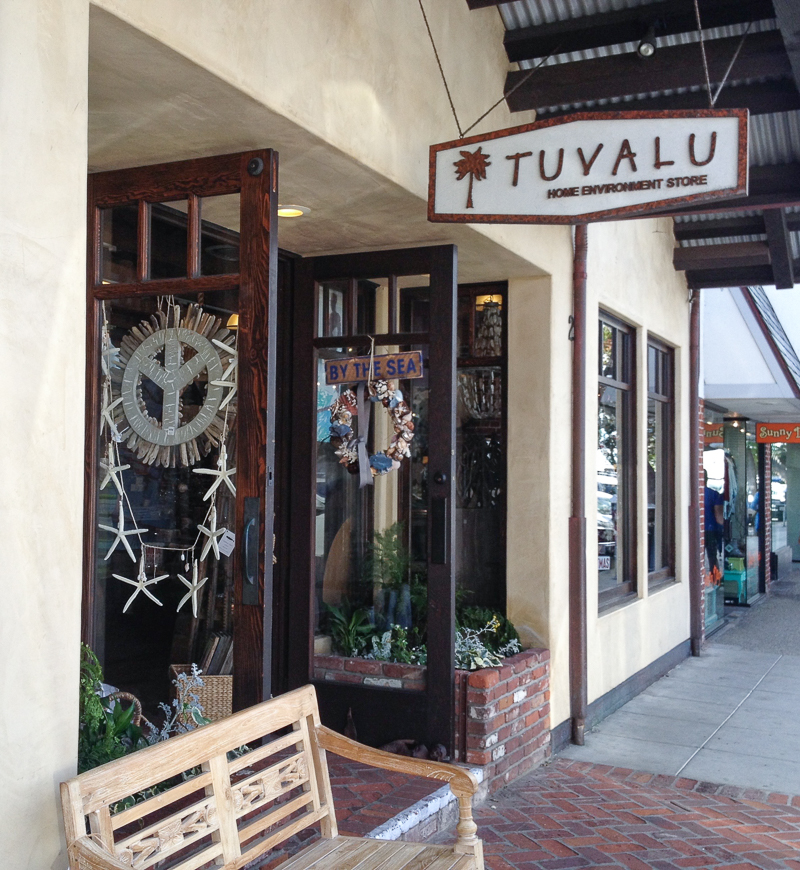 They offer many quaint and pretty coastal inspired furnishings and accessories.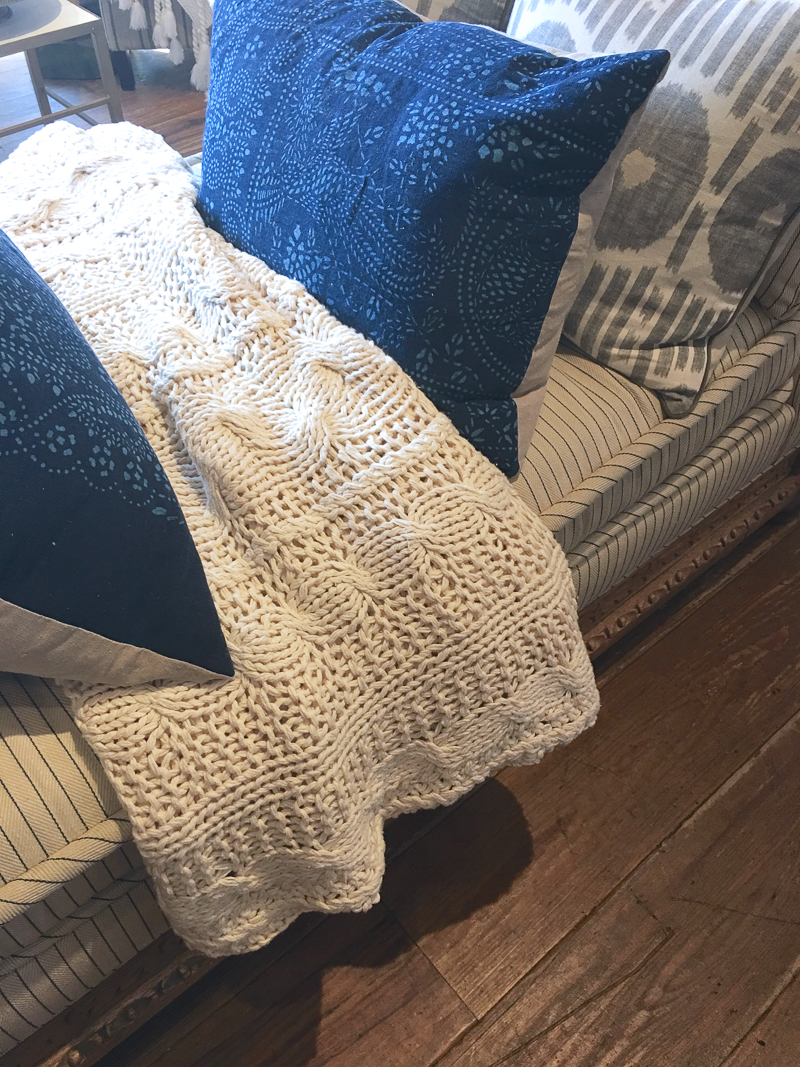 And just up the road in Newport Beach, Rogers Garden. This is one of the most impressive "everything outdoor" stores I have ever set foot in. In all seriousness, if you are in Newport Beach, you must stop in and simply gaze at the inspirational setting. You will not be disappointed.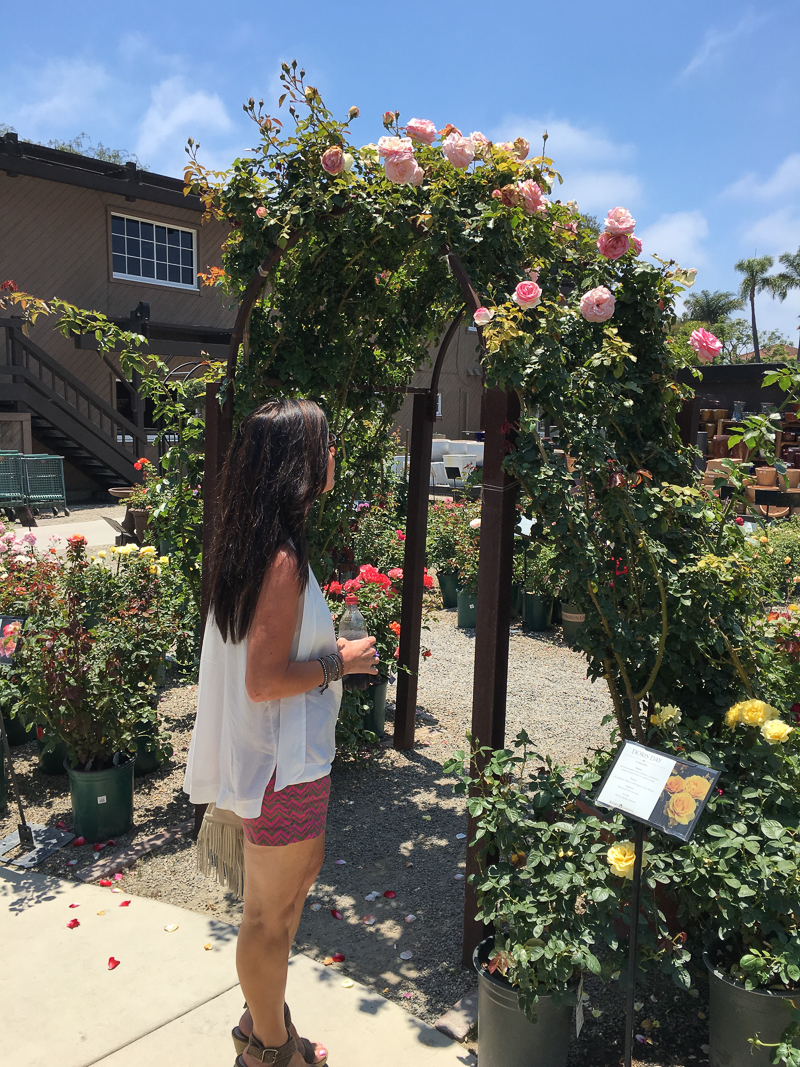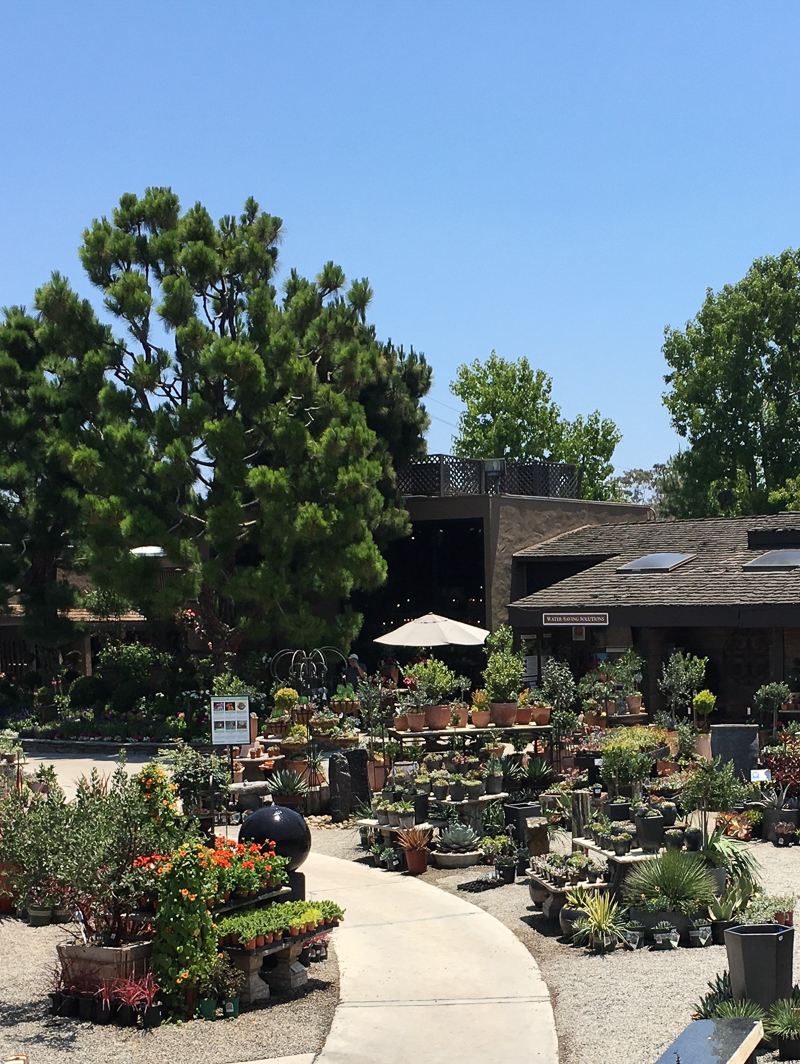 I hope you enjoyed this unplanned diversion! I just love to travel and wanted to share some of my favorite memories from this most recent trip. I thank you for visiting and please tell a friend about Decor Gold Designs!
*Some affiliate links have been used in this post
*When an item is no longer available online, a similar item has been linked.