Kitchen countertops can lend themselves to being a perfect canvas for styling and decorating. I absolutely love styling my kitchen counters. Let's face it, for those of us with a passion for decor, even if you have a small kitchen, it is a decent sized area that you get to style and decorate. That said, you need space to prepare meals, so the key is finding the balance between beauty and function.
Most of my accessories are kitchen items. From fruit bowls to cake stands, I try to decorate and style with items that make sense in the room and appear as if they belong. Containers are a good example of this. Trays, canisters, and bowls are a lovely way to store and display items.  Think of the possibilities. Utensils and fruit are two things I am always using. What are your go to items?
I also try to use my decor in unique ways, such as the cake stand as a plate holder you will see below. Try to implement something unexpected to keep a fresh, current look. When done properly, your kitchen counters will work seamlessly with the items you chose to style them with.
And now for a tour…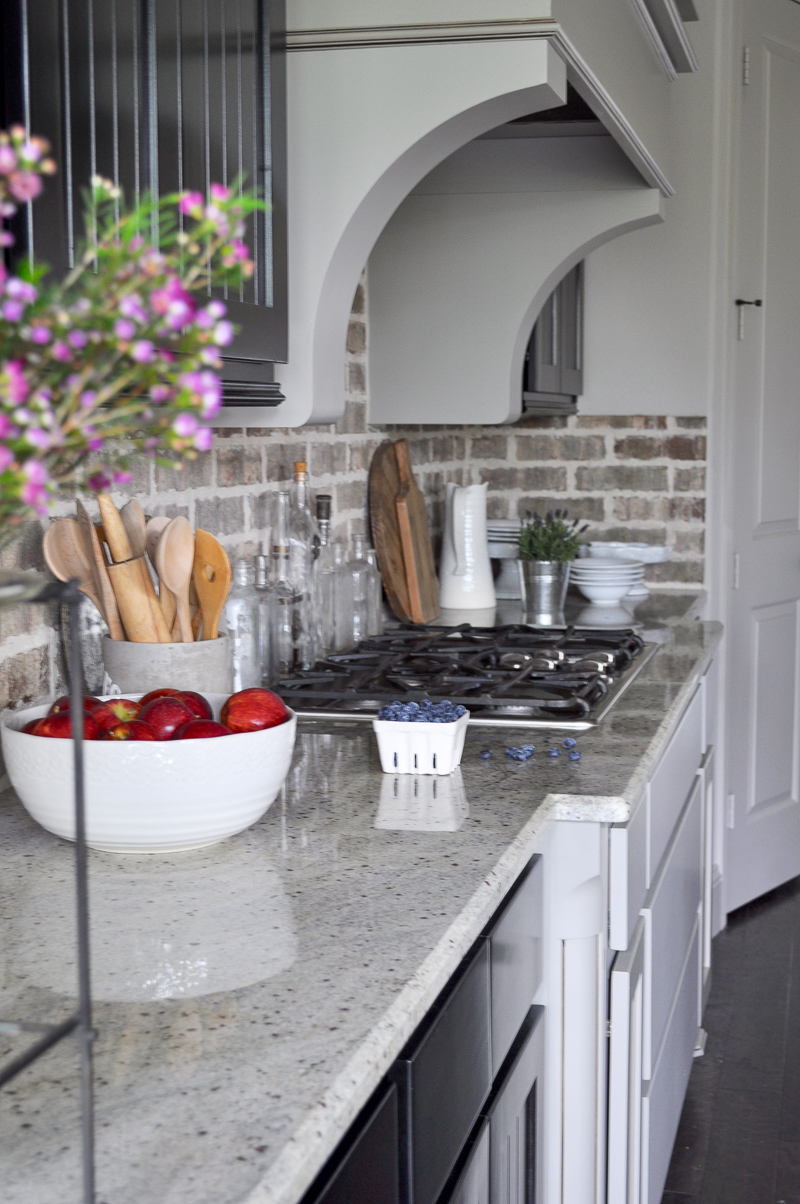 Utensils can be displayed in any properly sized container. You can find this one here.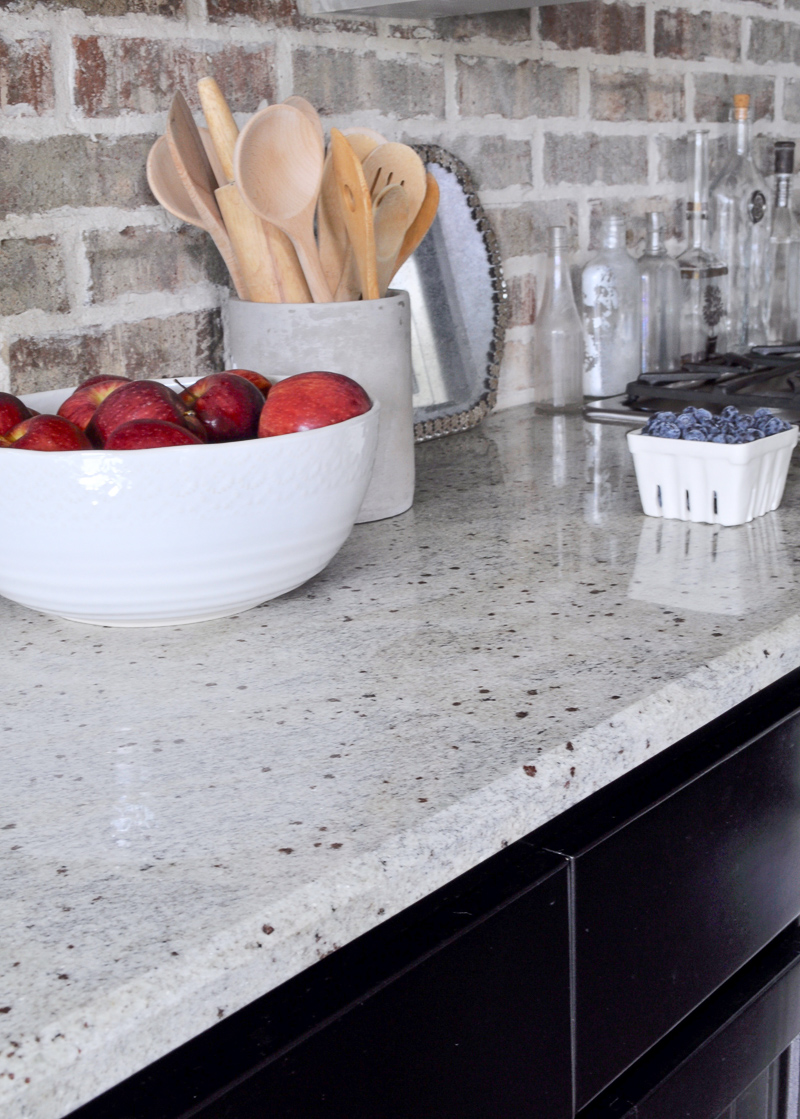 The mirror increases light.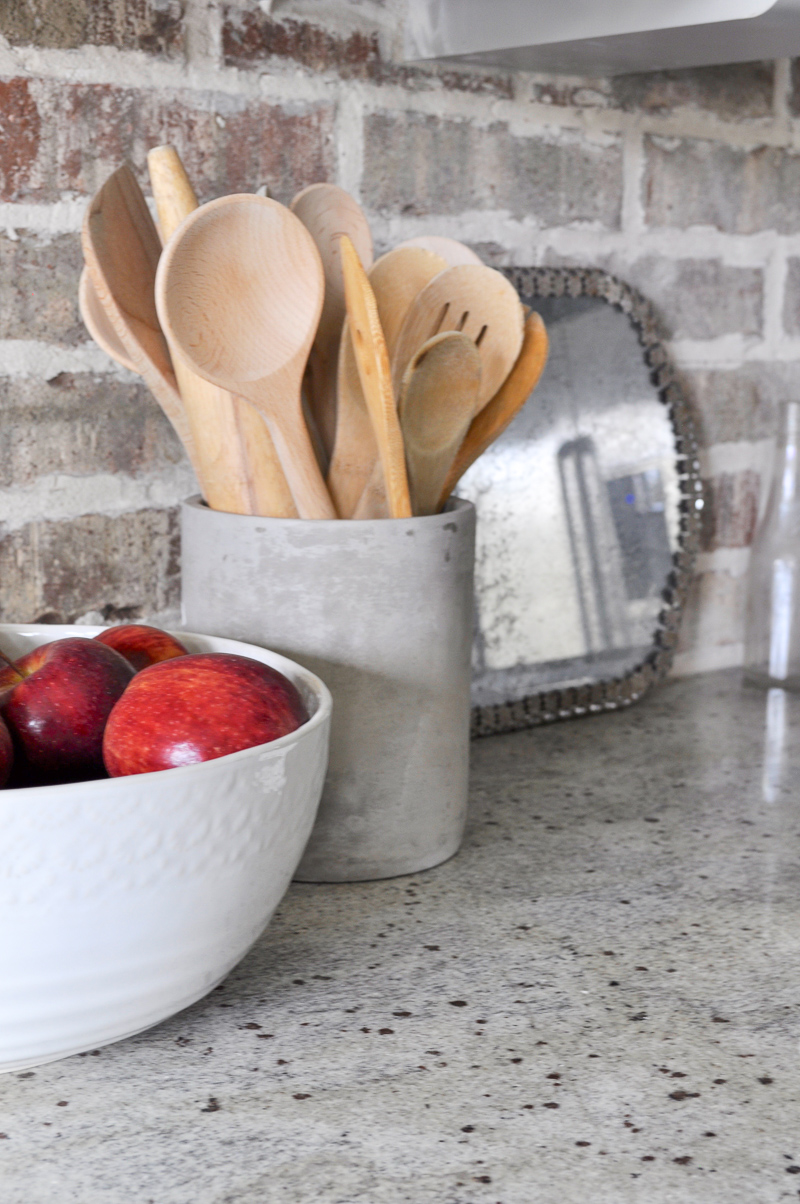 Add interest by creating layers with items that lean against the backsplash. It's also a great way to hide unsightly outlets and cords.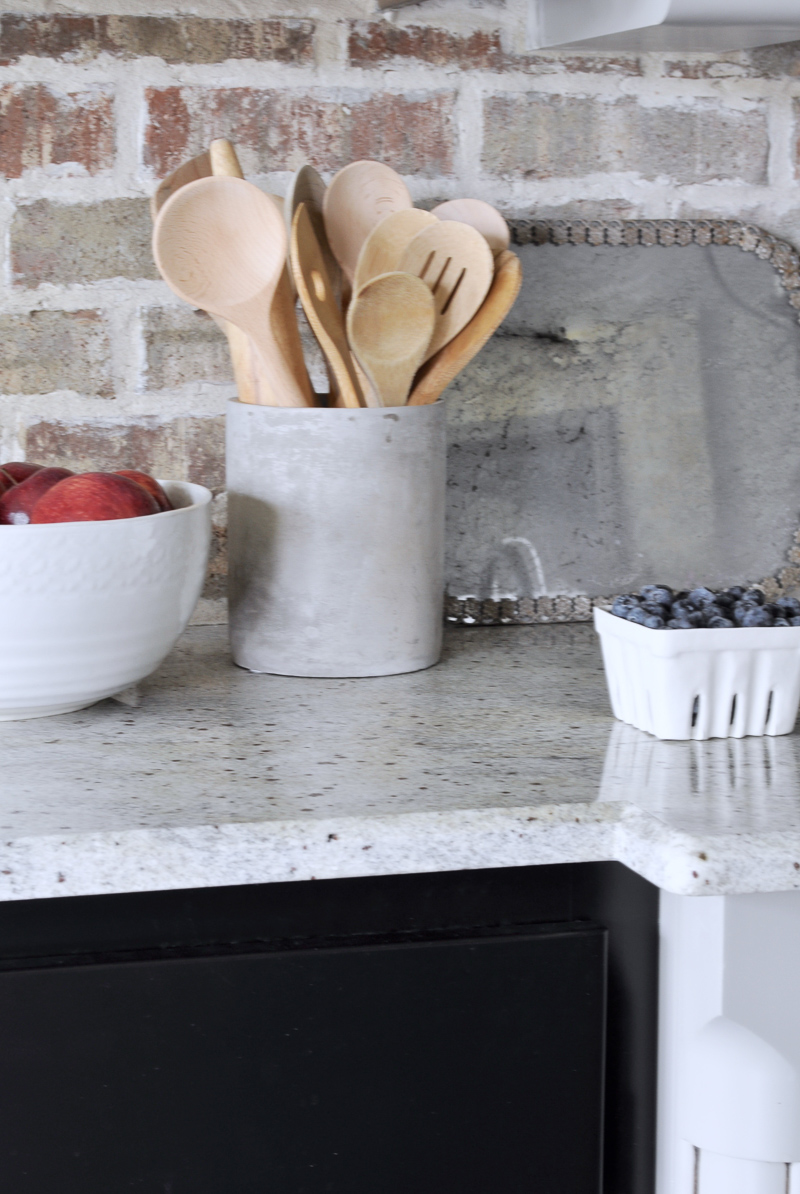 Coordinate with like finishes as I've done here with white ceramics and bare wood.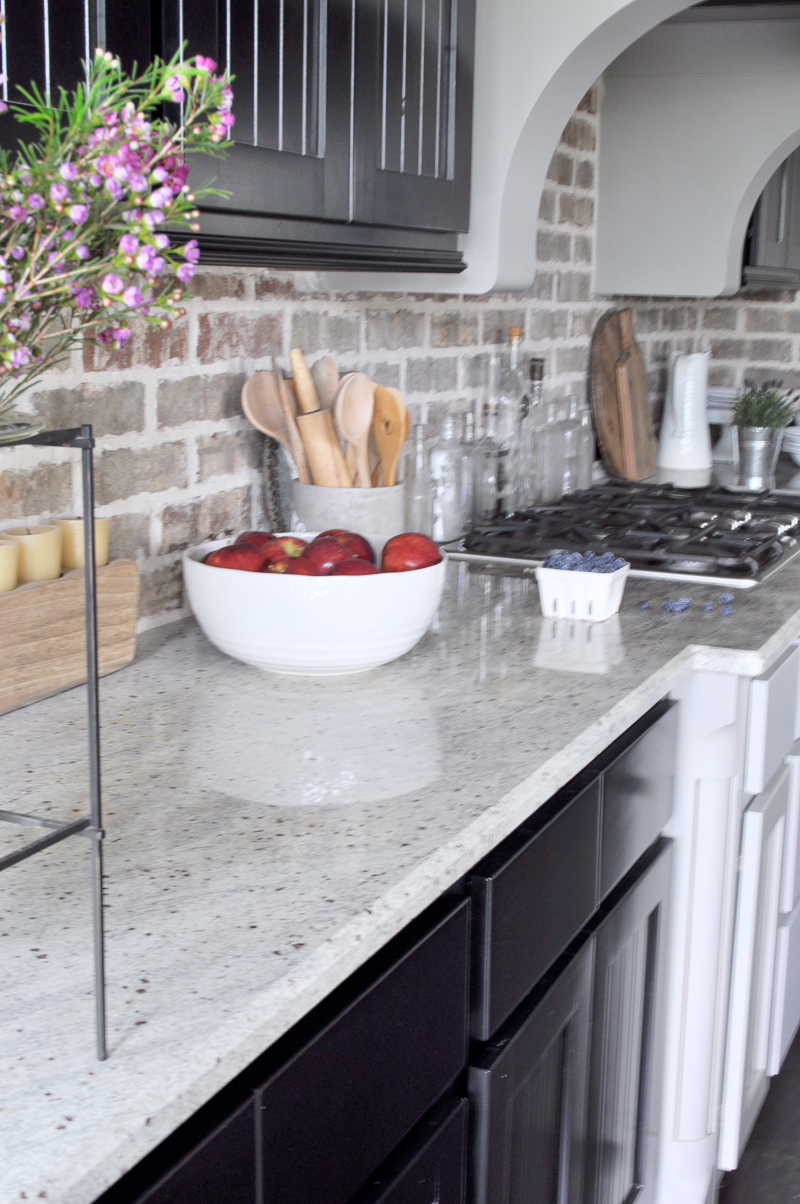 Make sure the items you choose to highlight in this manner coordinate with and/or compliment your cabinetry.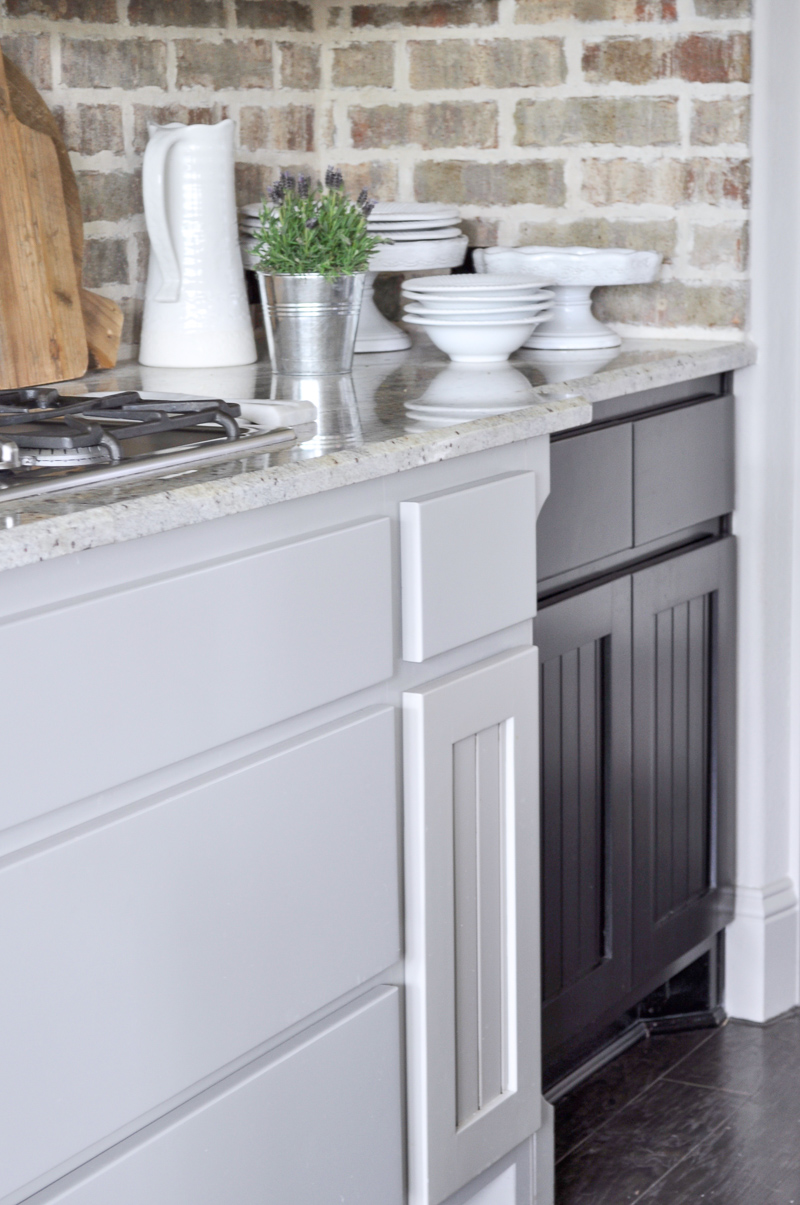 You can see that I used the cake stand in an unconventional way.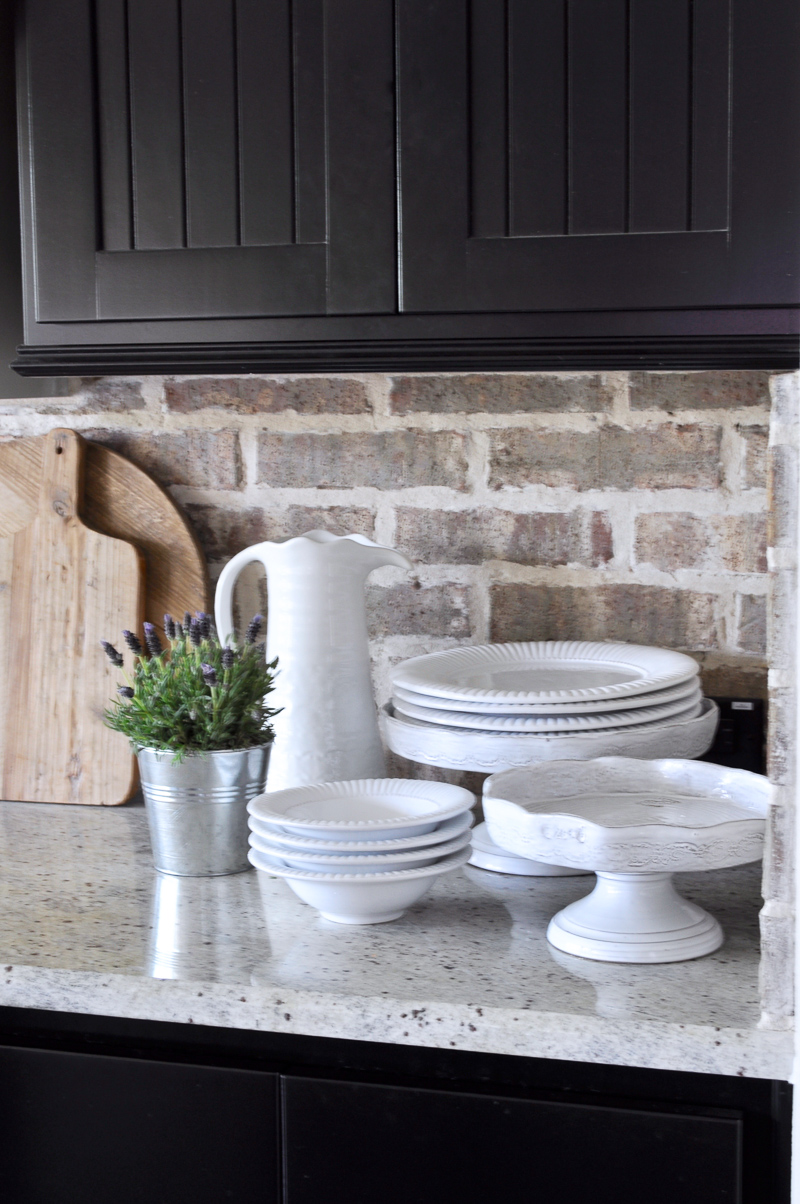 Group similar items together rather than spreading them out and you will have a cleaner look.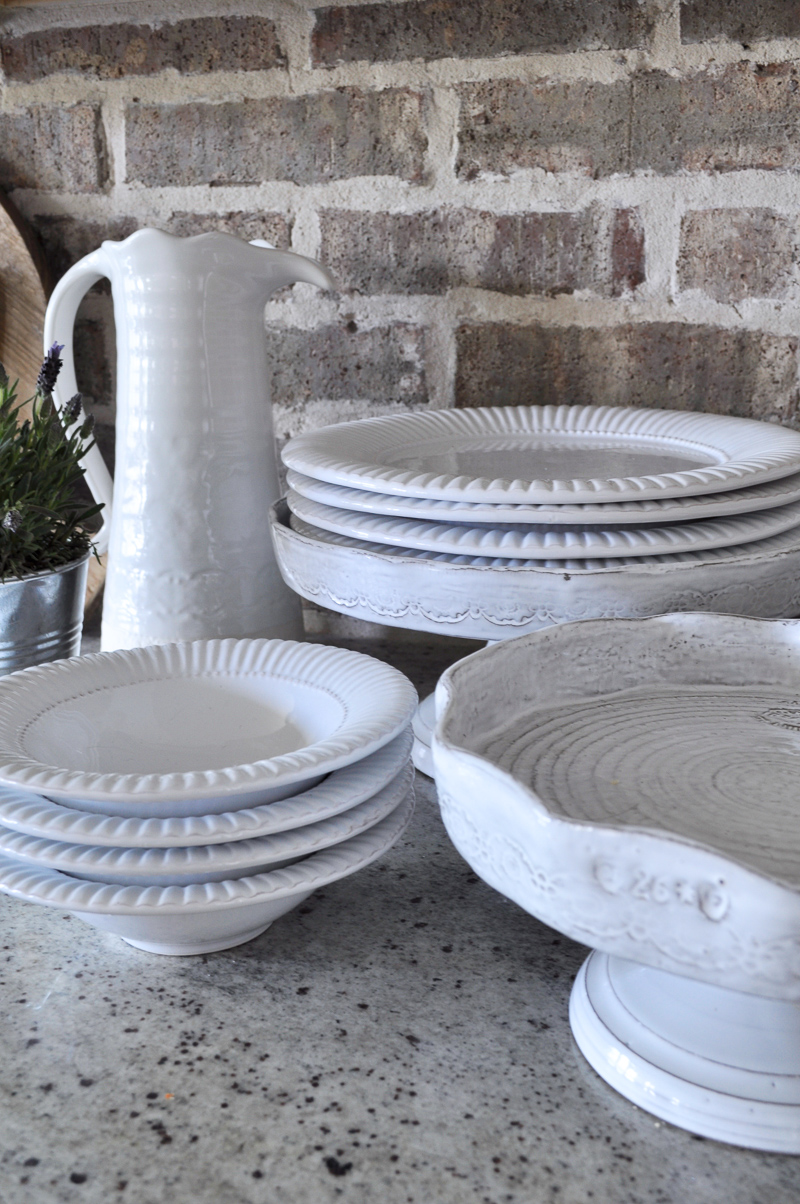 Items that are functional and beautiful are the best choices.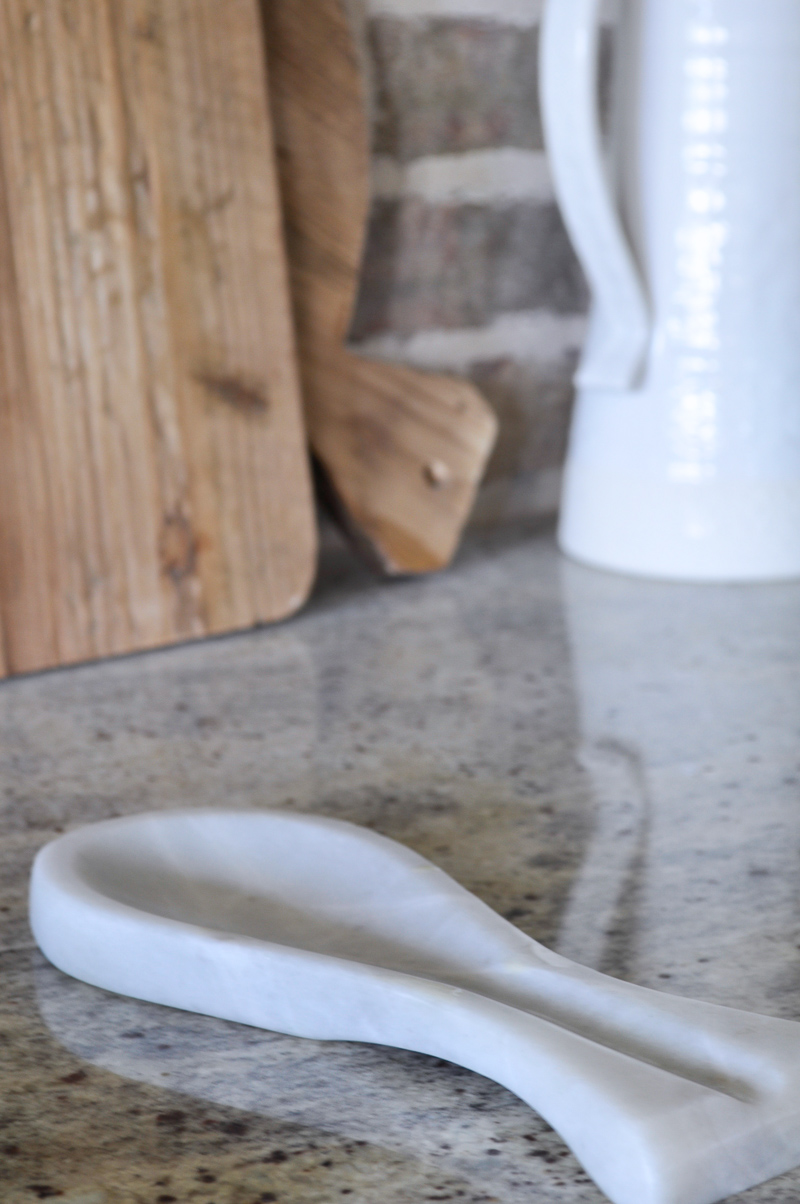 Include natural elements whenever possible. You can see how I used nature in my spring decor here.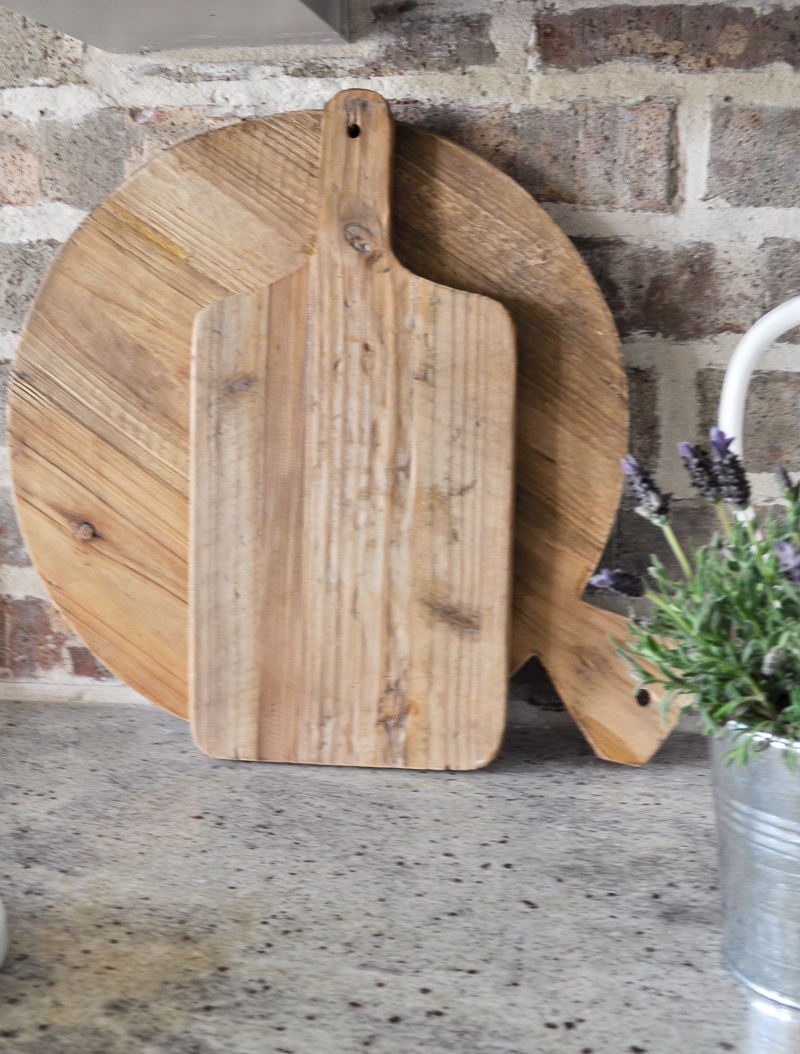 Fruits add texture and color.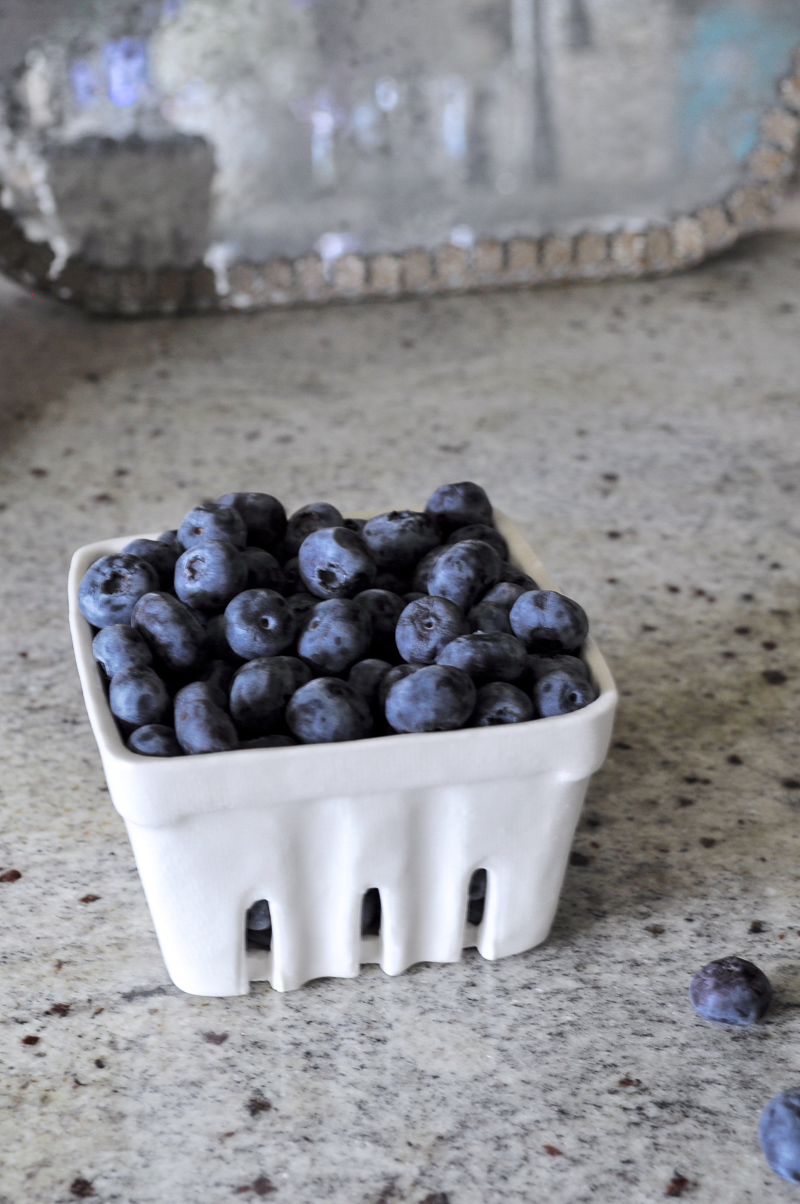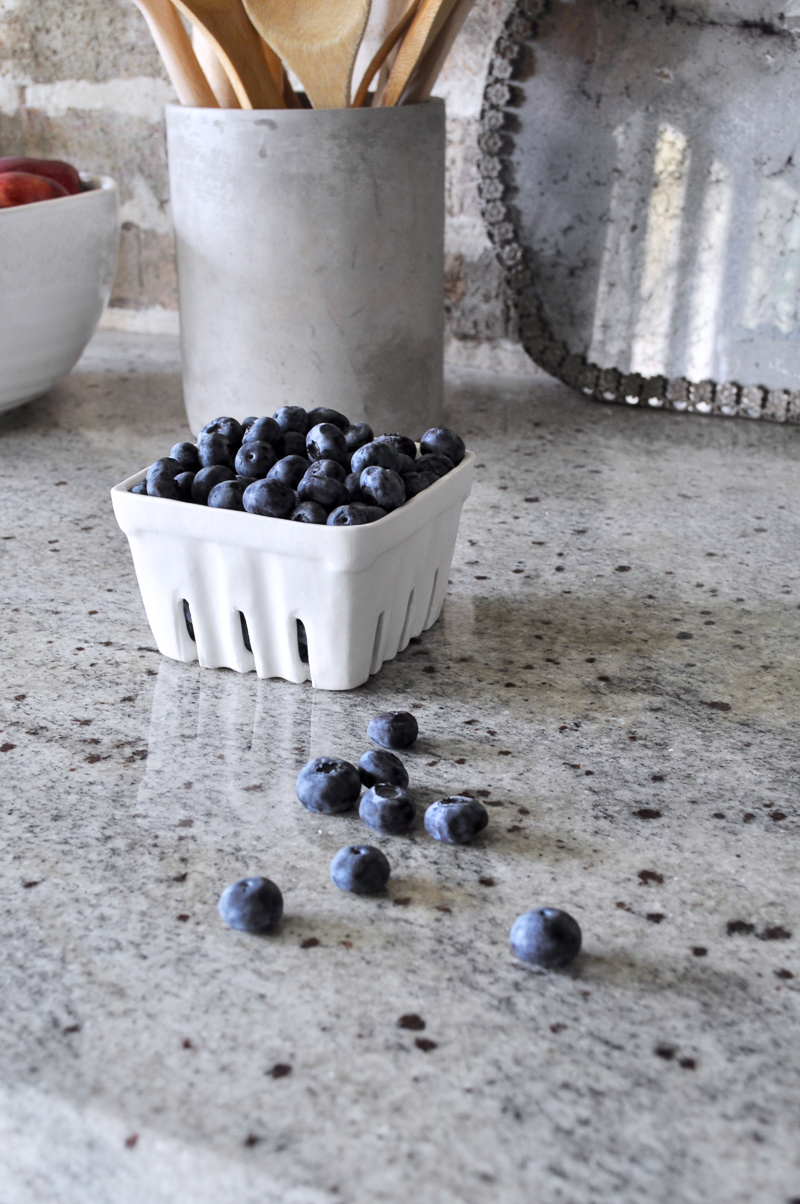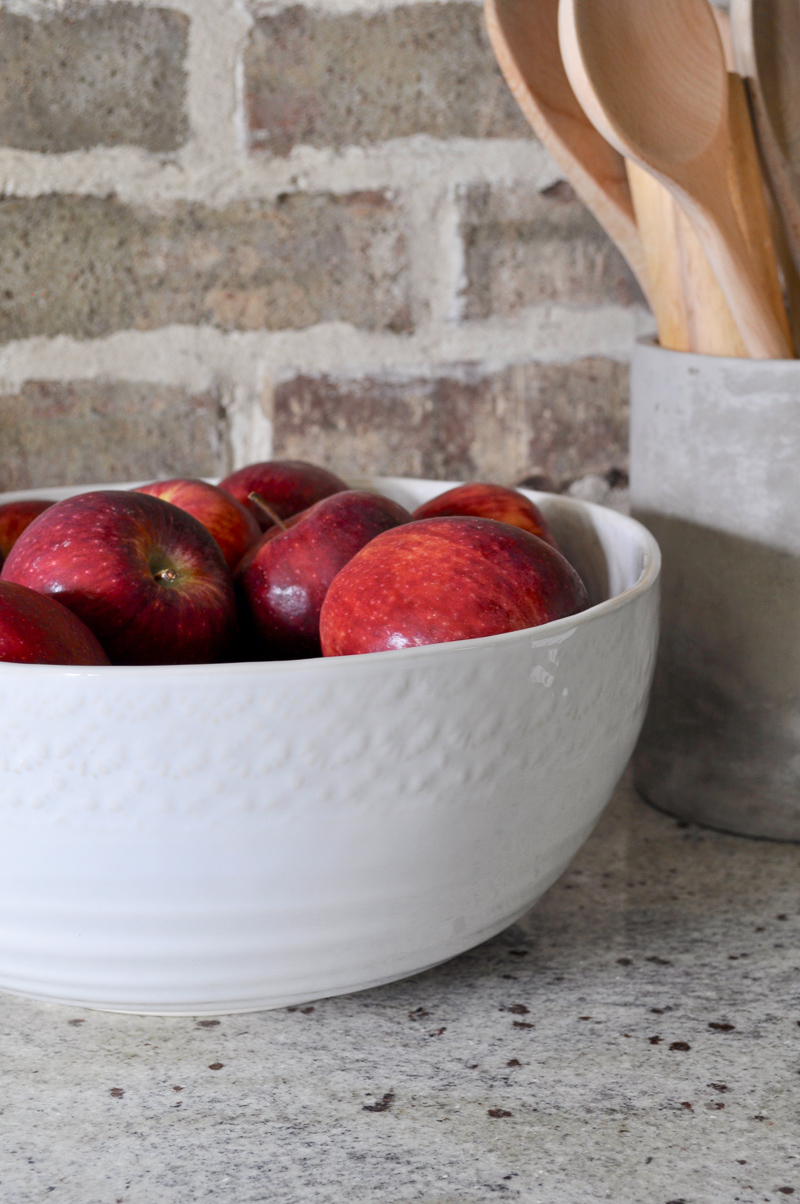 I hope you enjoyed this and learned something! I'd love to hear from you in the comments section. Some sources are listed below.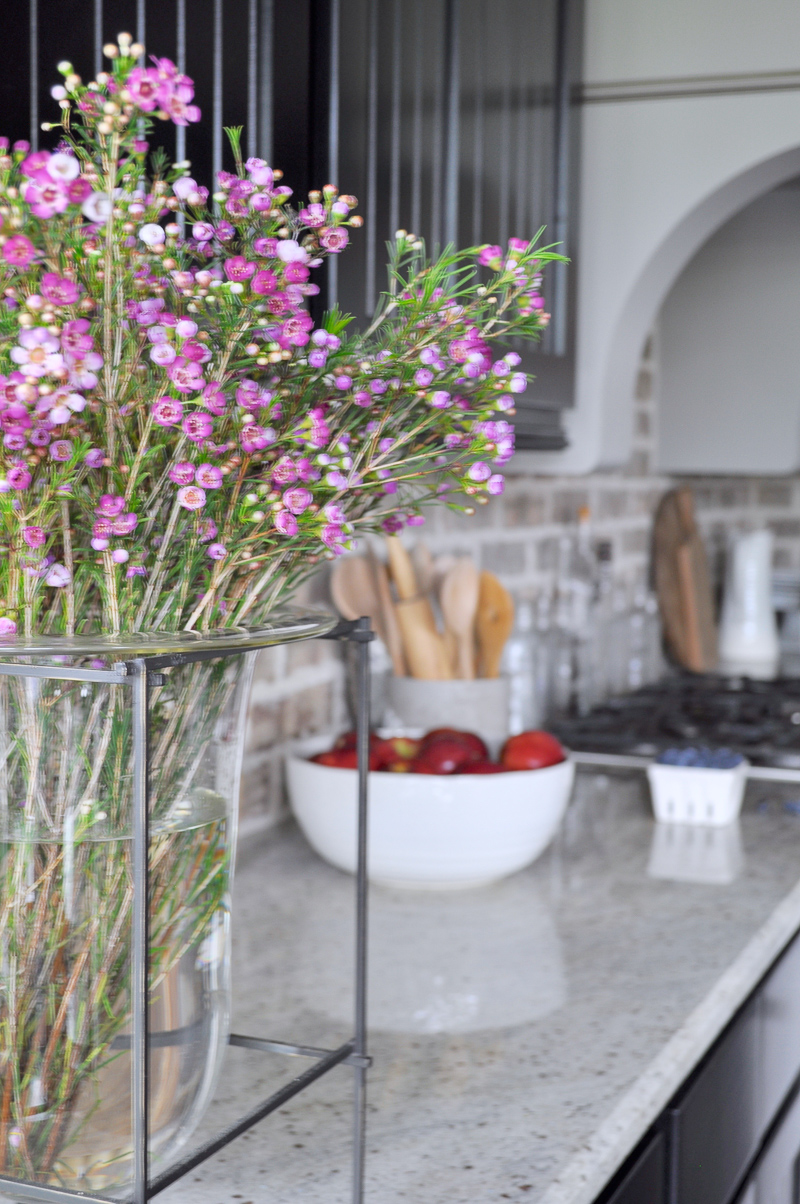 Utensil crock
Fruit basket
Pitcher
Cake stand
Utensils
Copper Farm Sink
*Some affiliate links and similar sources were used