The glass vase might be the most flexible piece one can decorate with. They can be tall or short, slender or full, clear or colored, expensive or affordable. They can be the star of the show or merely act as the supporting cast. In essence, they beckon decorators and promote creativity. You have seen me use glass vases in a variety of ways. Most traditionally, they hold a bouquet of flowers. They can also be used to showcase a plethora of items. Smaller branches make an excellent choice for a clear or light earth tone vase. Truth be told, once the flowers have moved on to their next life, the creativity can now begin. Perhaps you have a clear vase. Try filling it with stones, sand or ornaments. You are truly only limited by your imagination in this regard.
The smaller vases take on a bit more of a personal trait. Try placing them at each place setting with a votive candle or a small flower. The former makes a lovely parting gift for your dinner guests. Not only will you have wowed them with a memorable dining experience, but they will now have a keepsake which is always appreciated.
No matter how you choose to use the glass vase, be sure that your scaling is correct. A large bouquet of flowers in too small of a vase will not produce the desired effect. Of course the opposite is true as well. Also, be sure to maintain appropriate scaling for the room itself. You would not want an overly large bouquet of flowers displayed in a guest bedroom. A nice example here would be hotels. When you visit a four or five star hotel, they will typically have a very grand floral bouquet in the foyer near the main lobby. They will typically scale down a bit for the displays in their restaurants and other public gathering areas. Finally, there is usually an appropriately sized bouquet near the elevator lobby on the main level as well as subsequent floors.
My sincere hope is that you are inspired and will get creative with your opportunities to display glass vases in your very own home. They are such a versatile yet important piece to the overall look you will be aiming for. I thank you for visiting my blog and please consider subscribing so as not to miss any future posts. Happy decorating!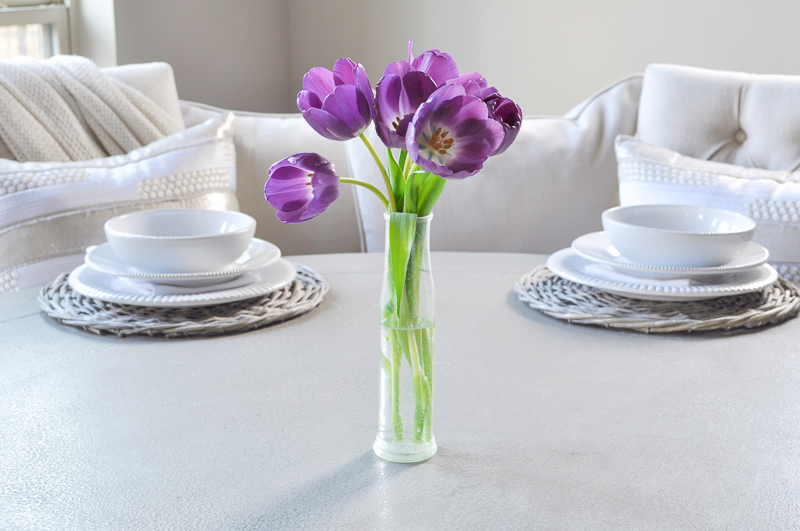 Use vases in groups for extra impact and interest.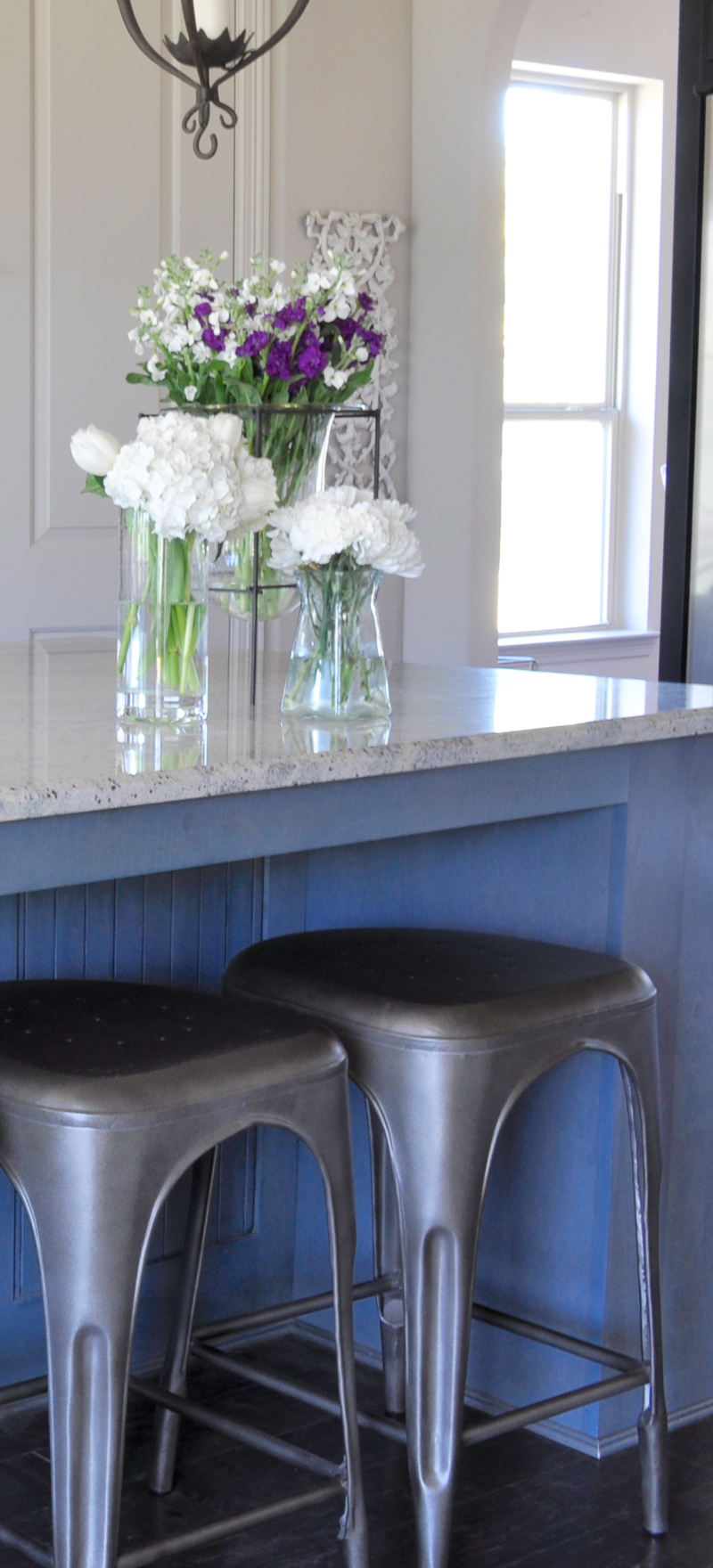 An elevated vase is perfect for this large bouquet. This piece was purchased over ten years ago at Pottery Barn. Do you see how timeless a glass vase can be?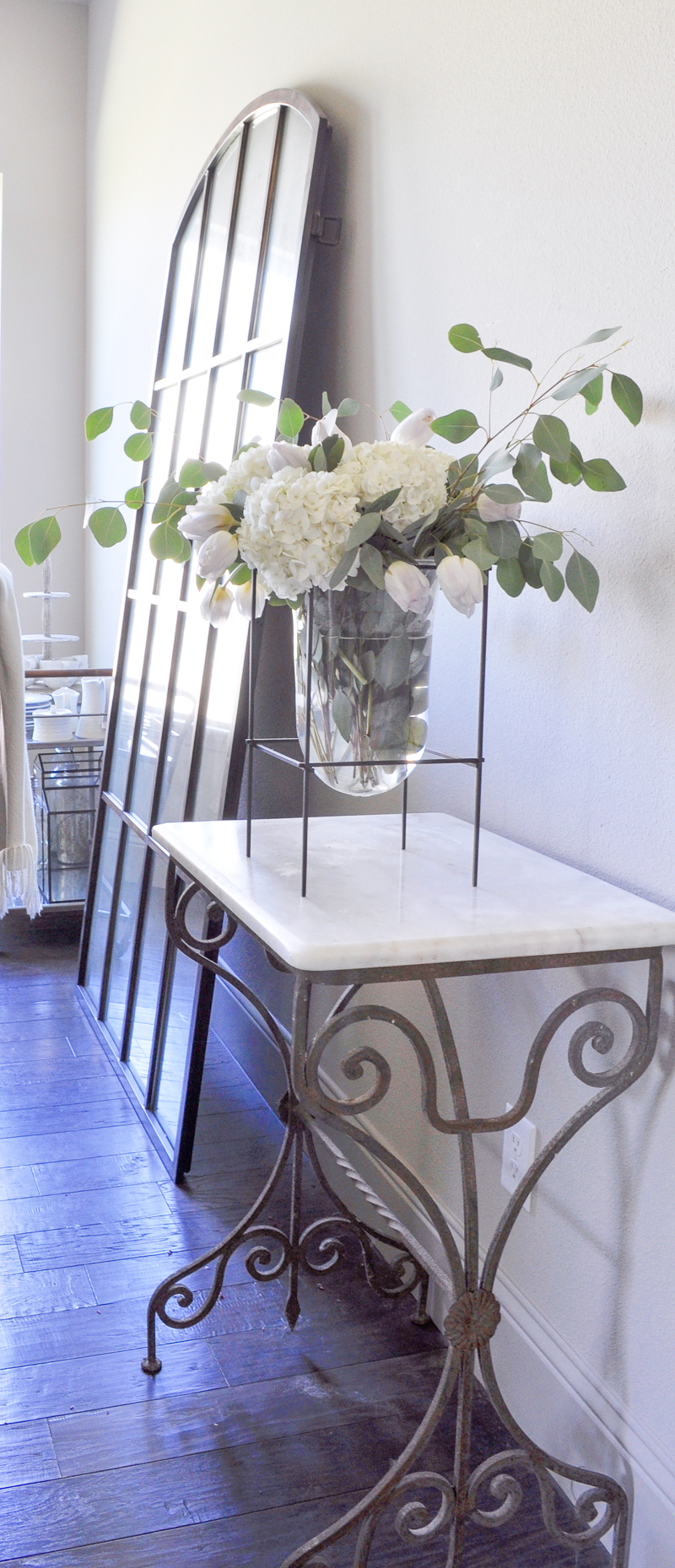 Simple hydrangeas are nice when used in the middle of the room as I've done on my ottoman tray.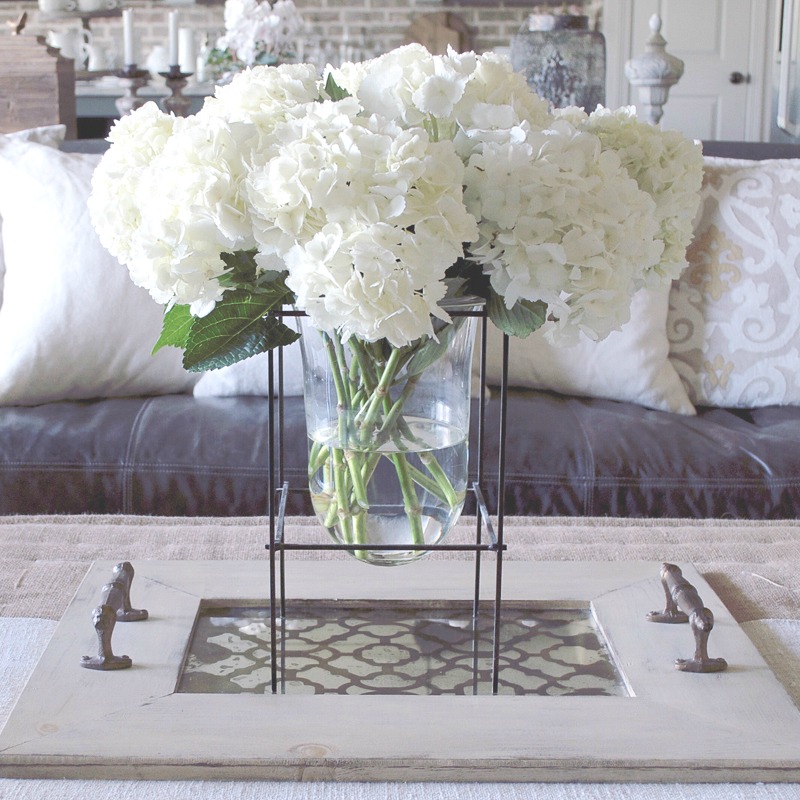 Spring branches look gorgeous in a clear cylinder.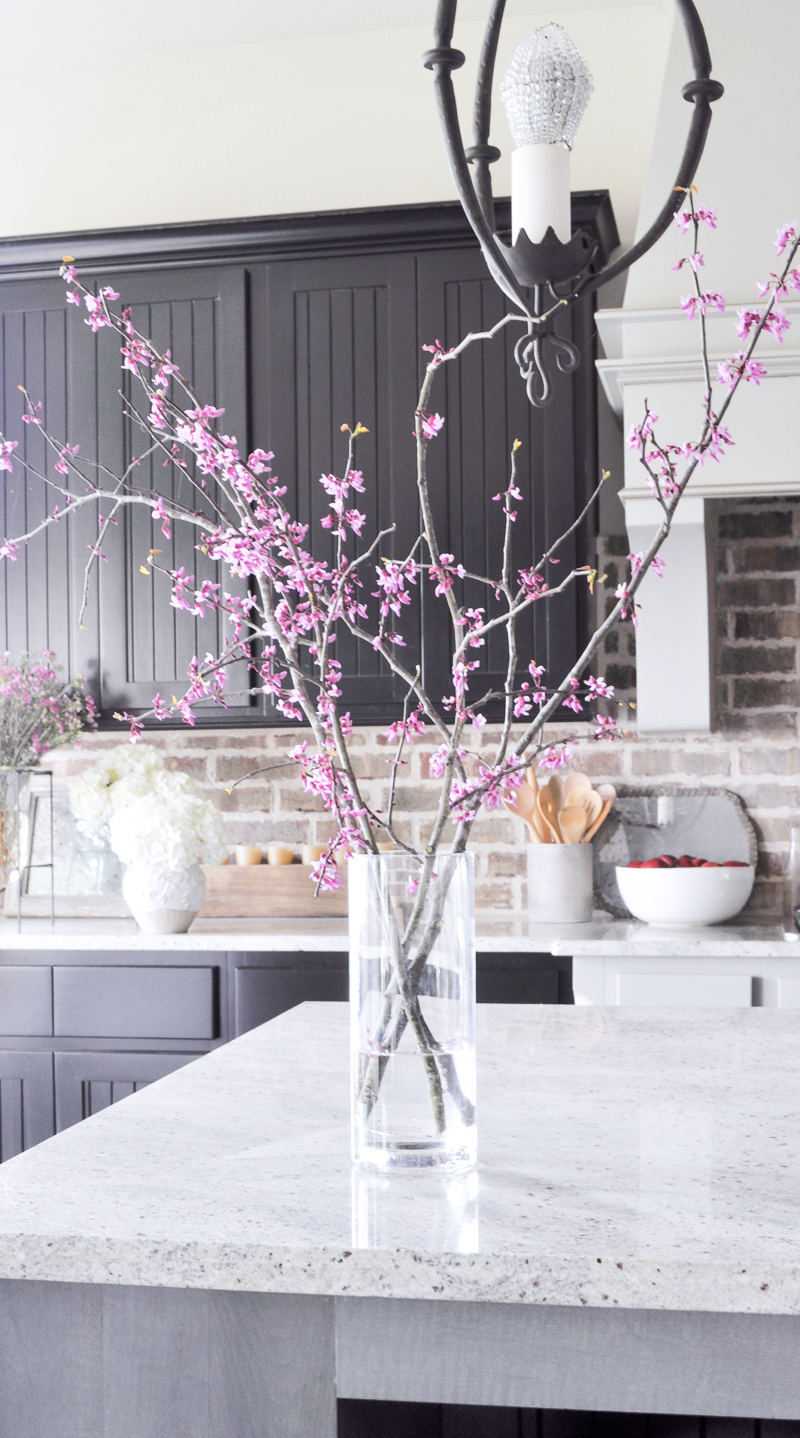 Such a perfect vessel for a pop of color.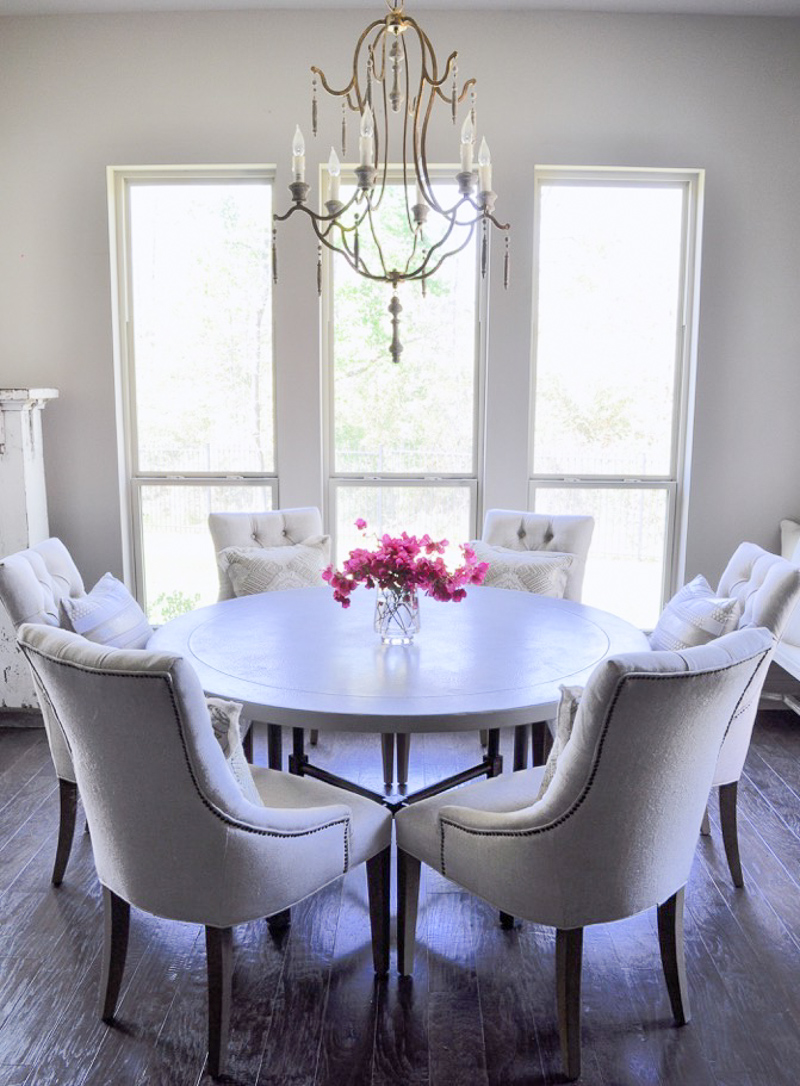 You can buy this beautifully shaped vase
here
for only $10! It lets the flowers be the star.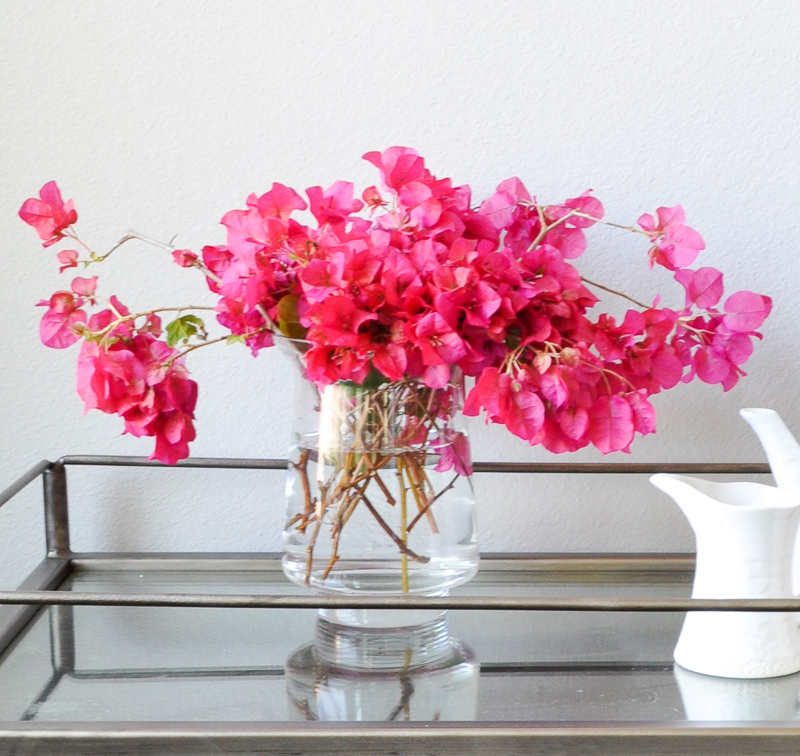 When using white flowers, combine a clear vase with mercury glass bottles for an elegant vignette.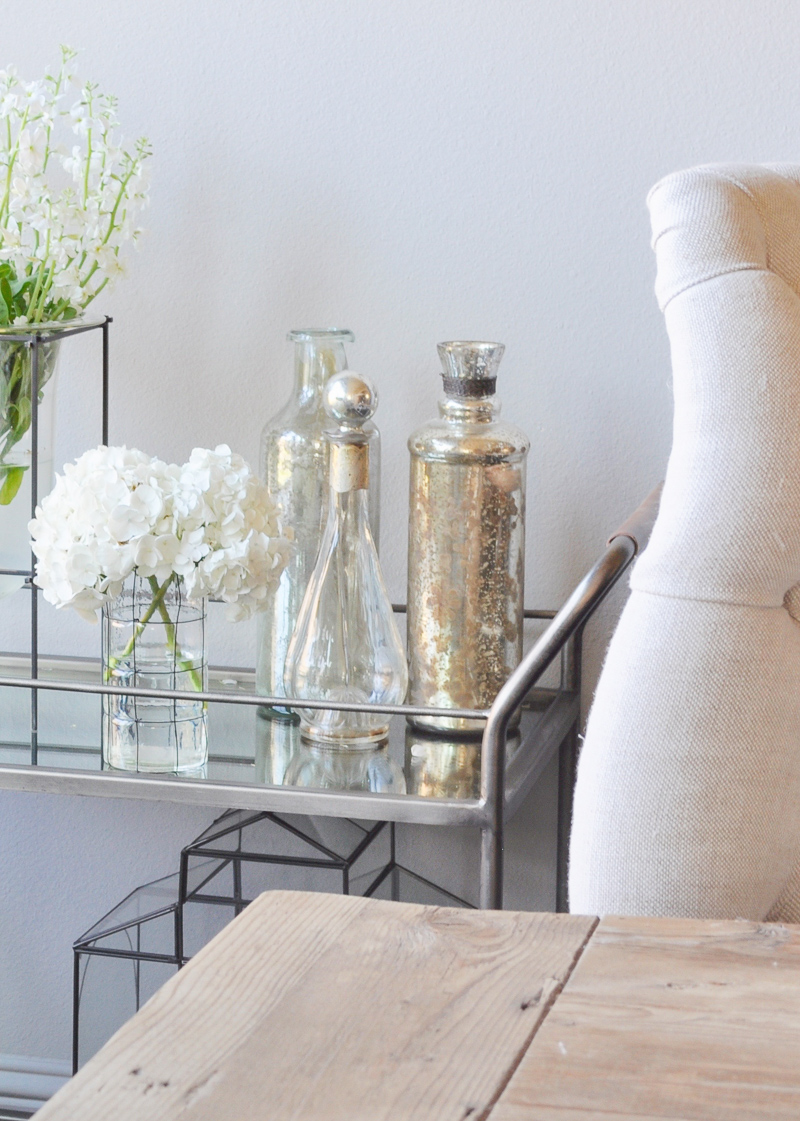 Just one color with white provides an appealing look.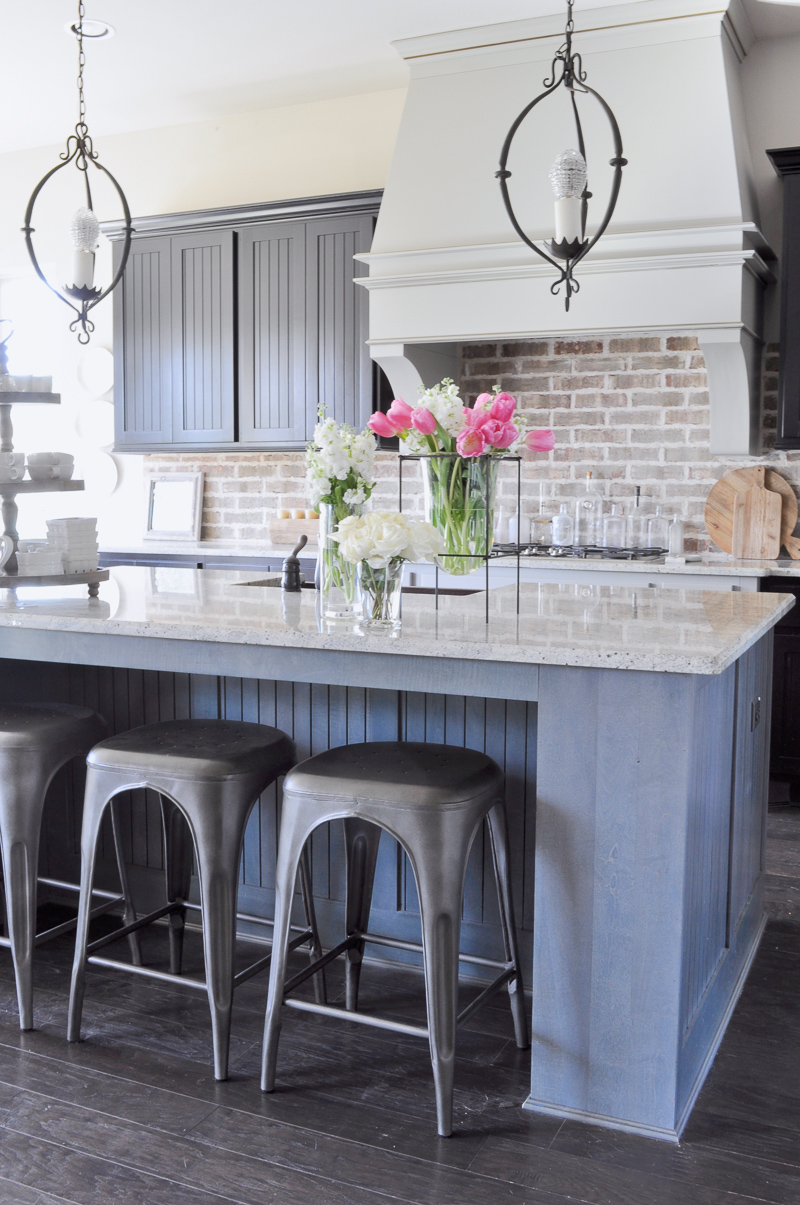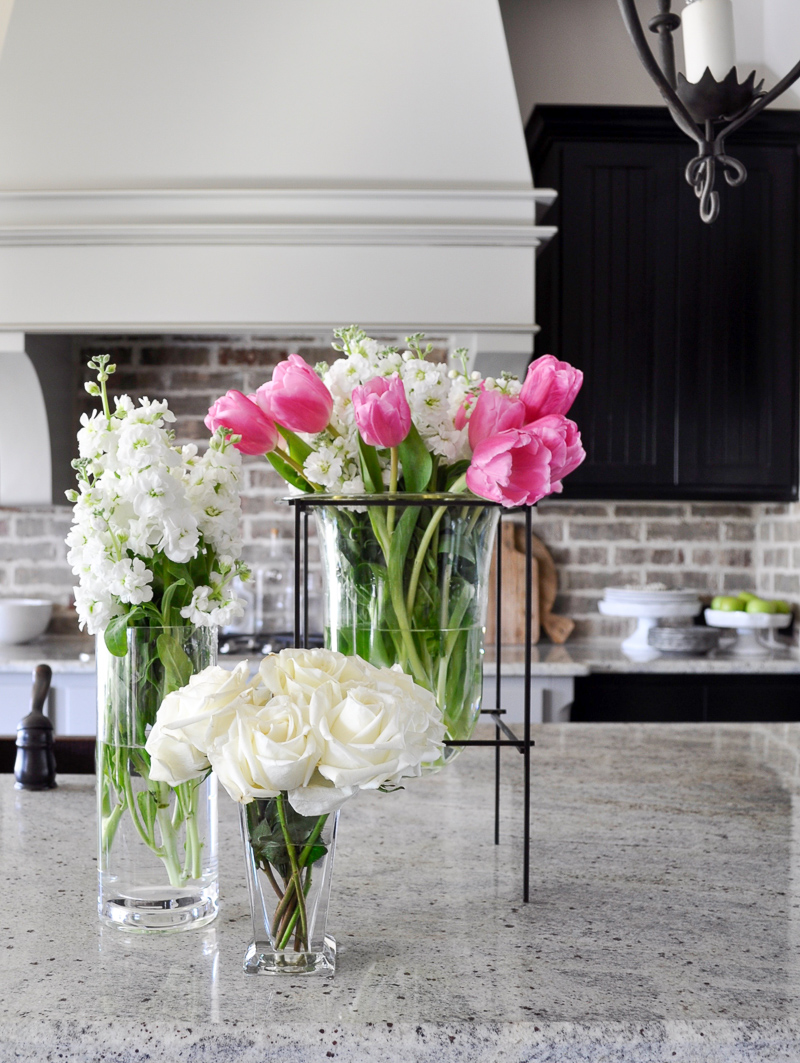 I hope you are inspired. I'll leave you with these gorgeous flowering branches. Thank you for stopping by!