Hello March! Oh how I have missed you! It is time for spring decor. That being said, I am not much of a "seasonal" decorator. That being said, there is something about the flowers blooming and the birds chirping which signals that winter is about to be behind us and spring and summer are knocking on the door. Therefore, I thought it would be appropriate to hopefully inspire you to embrace the birds, blooms and branches as the warmth of spring takes hold.
A spring centerpiece is a great place to start.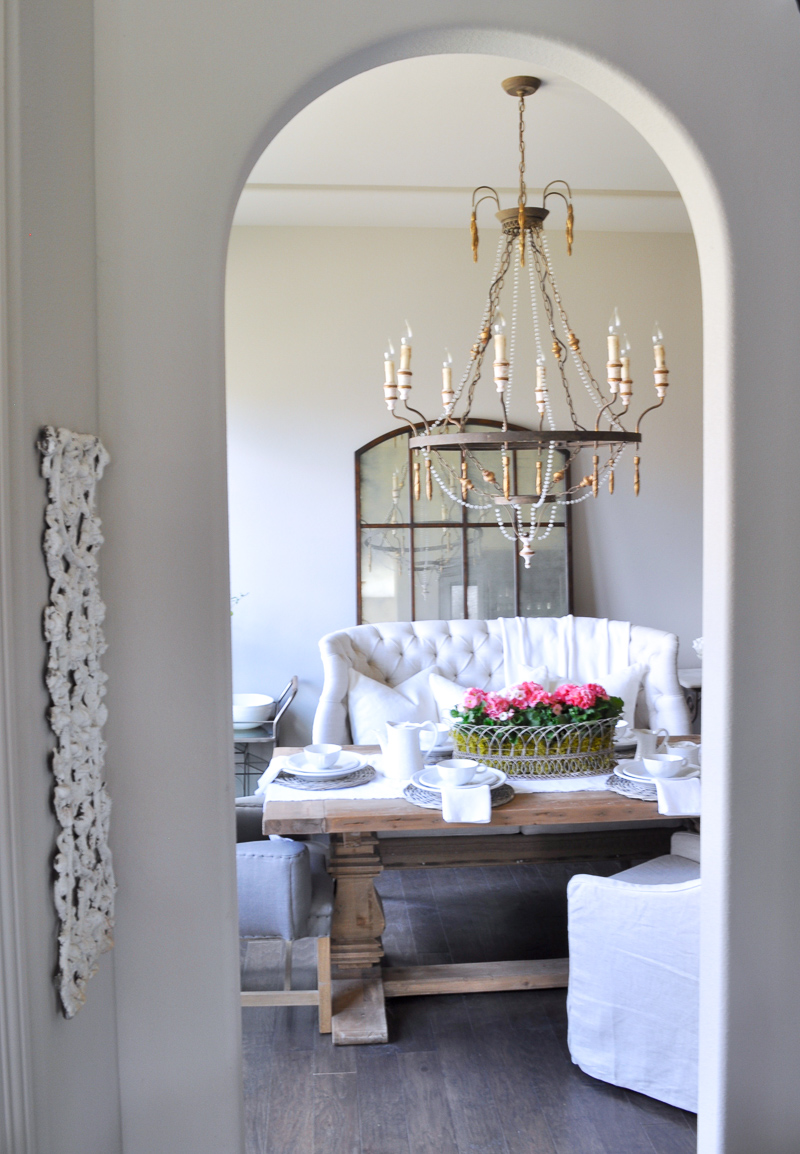 This was easily put together by simply adding moss and flowers from the garden center to a basket.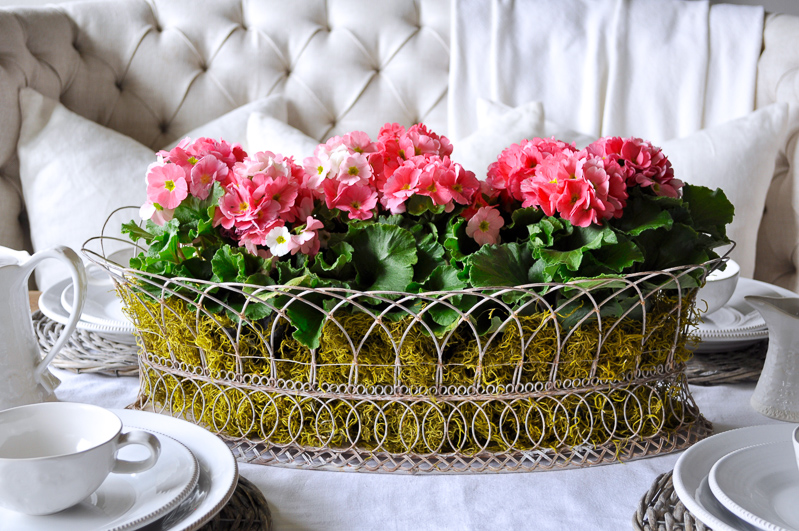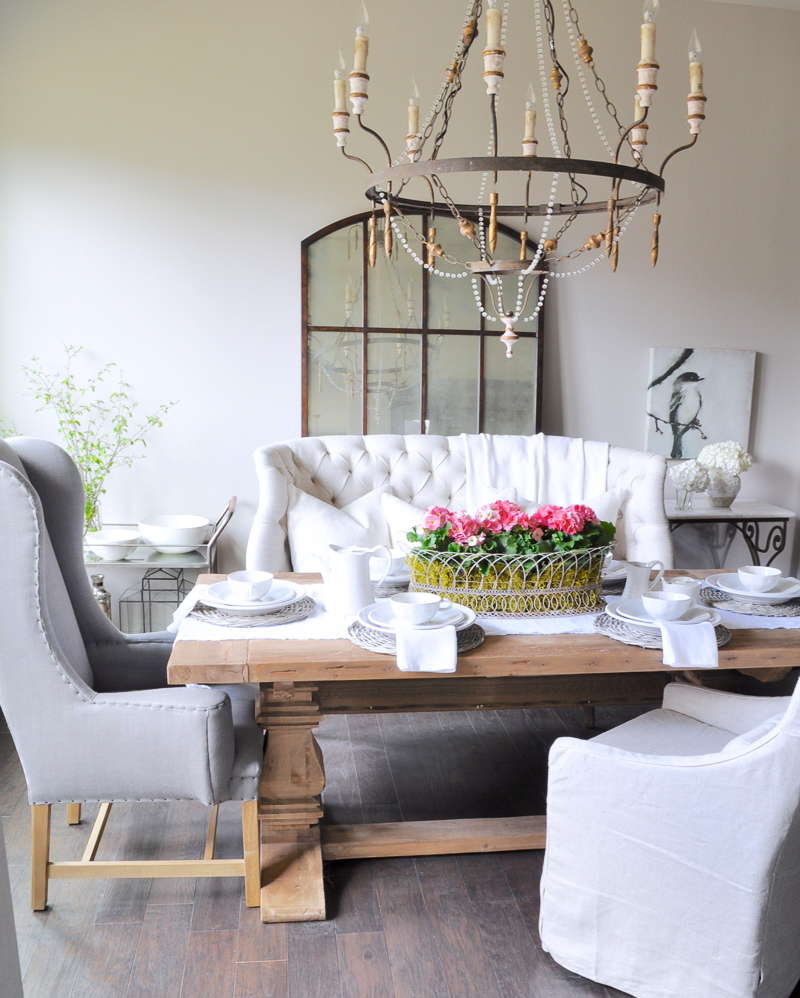 Branches. Such an easy (and free if you have trees growing on your property) way to add a spring statement.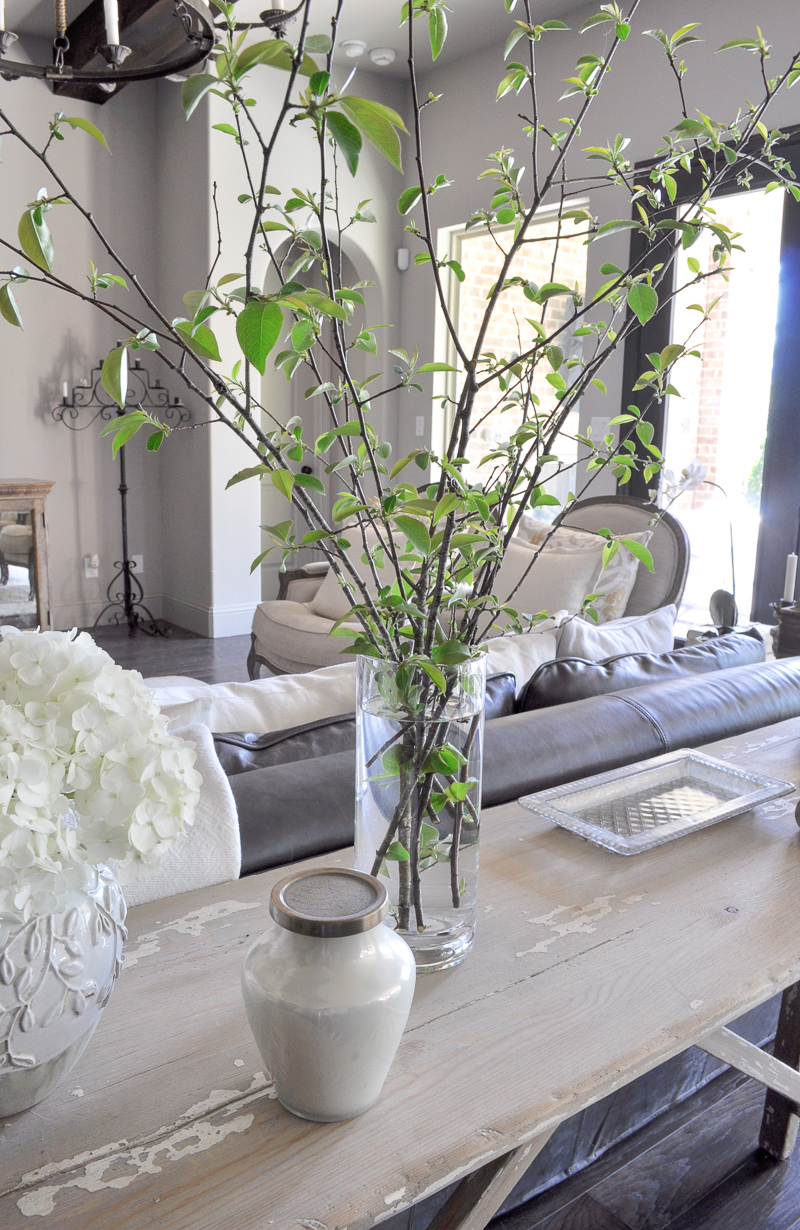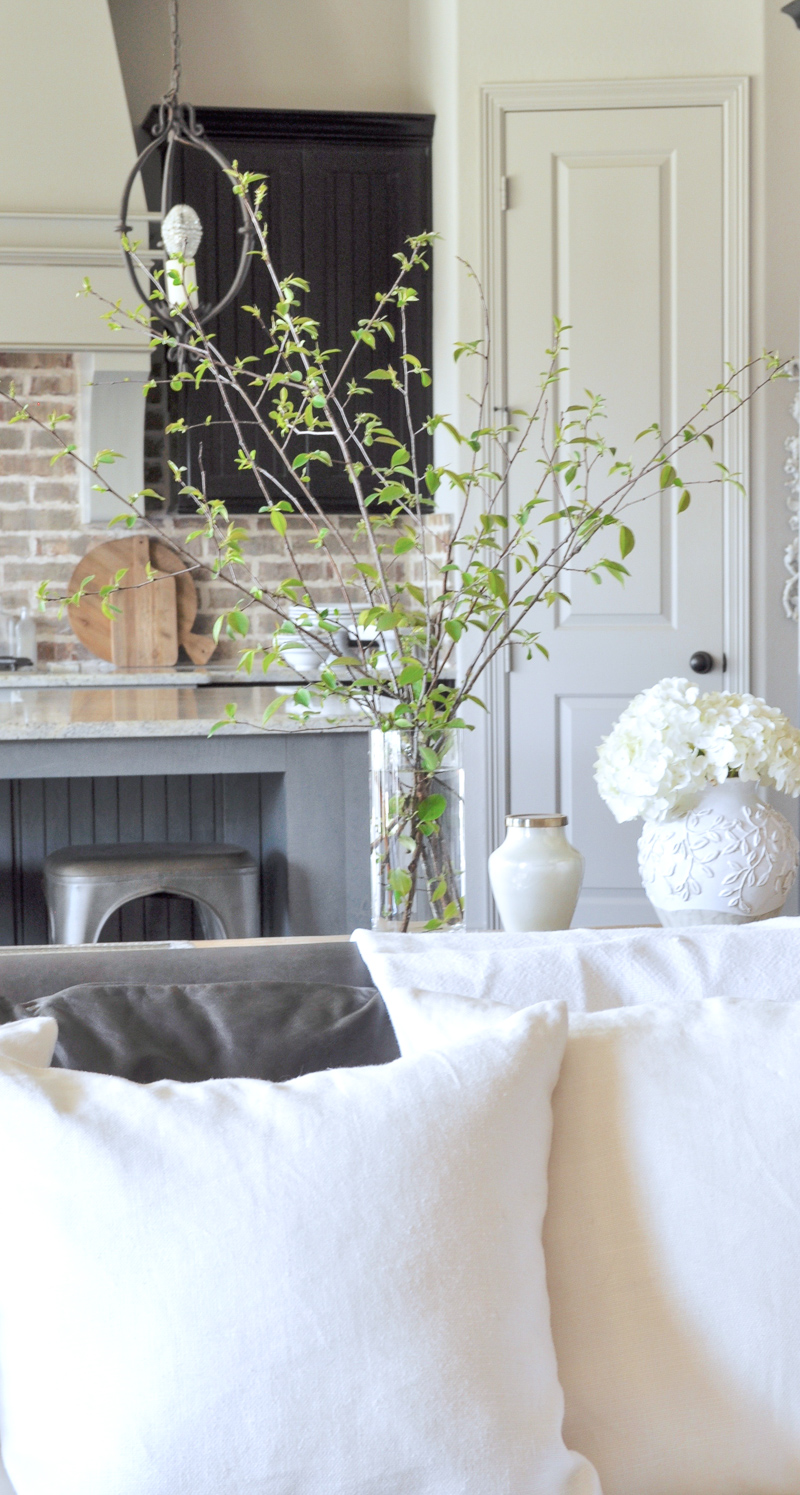 They combine perfectly with fresh flowers.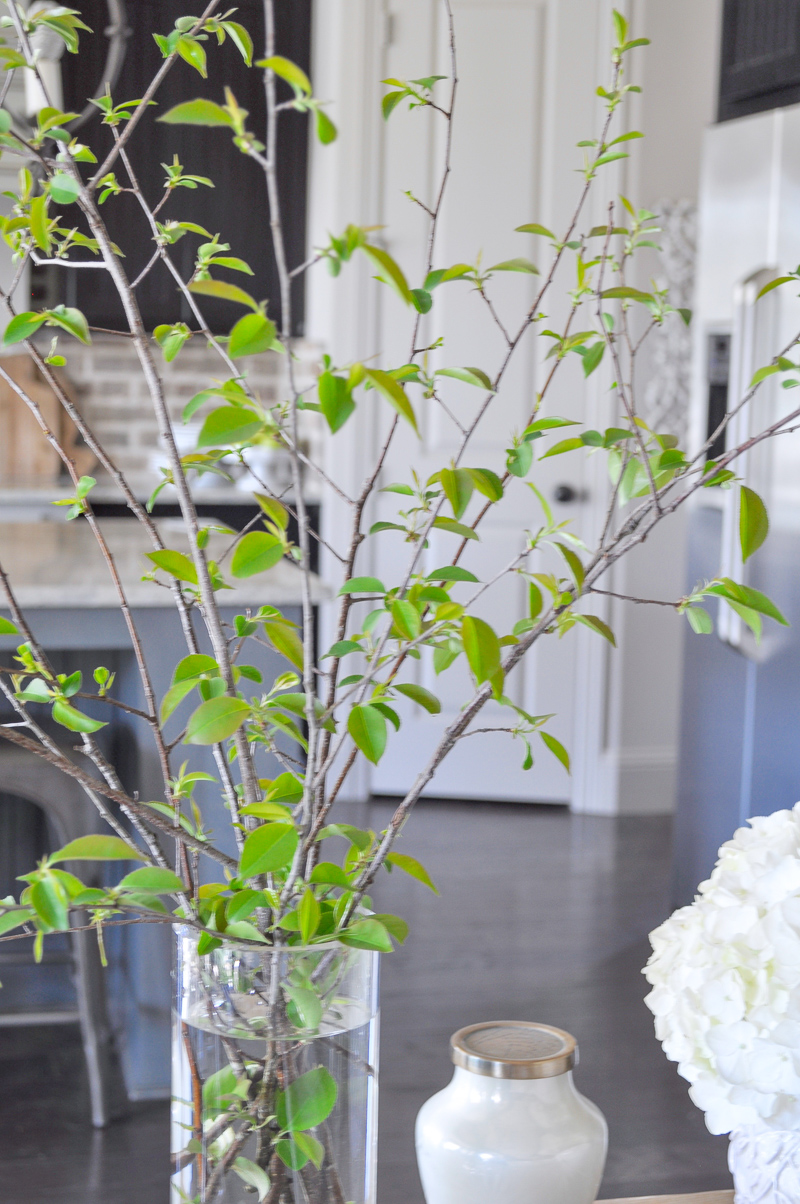 Isn't the sound of a bird chirping one of the most recognizable sounds of spring?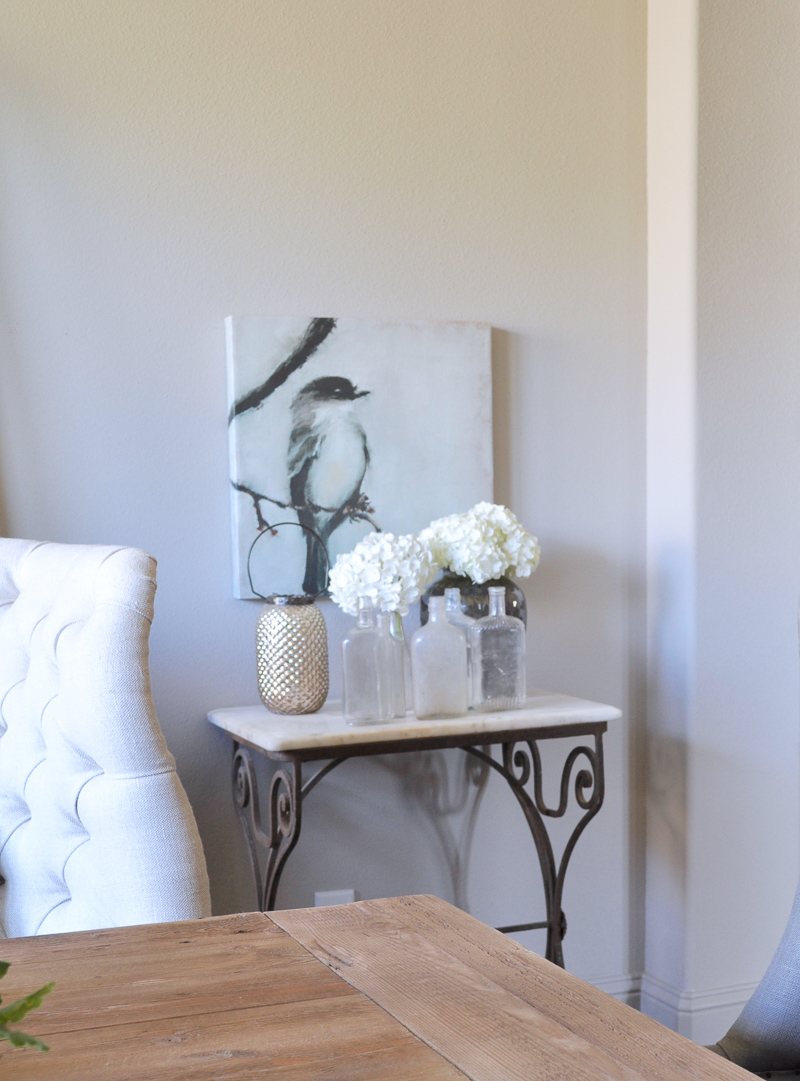 I change the art in this spot of my home from time to time, so it's a perfect place to add something that is light and fresh.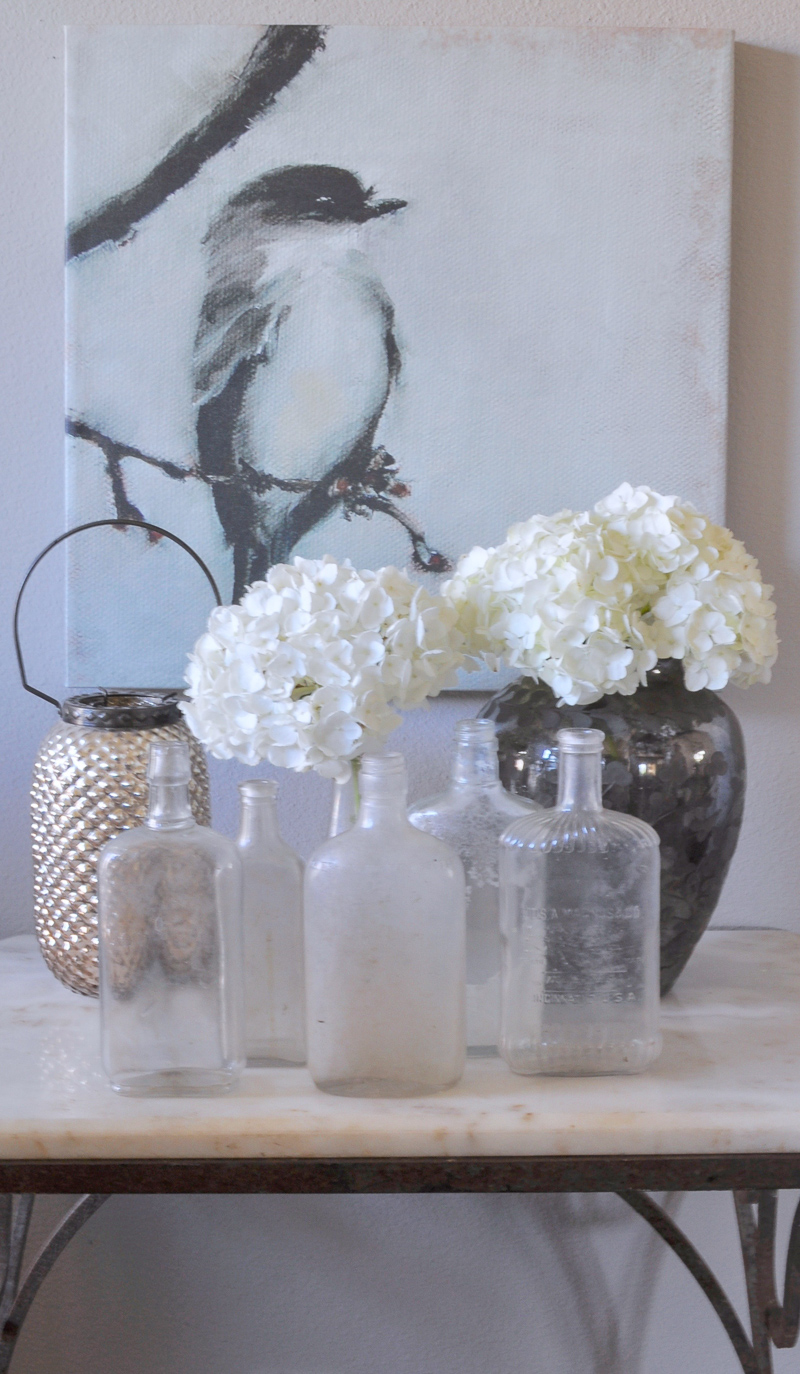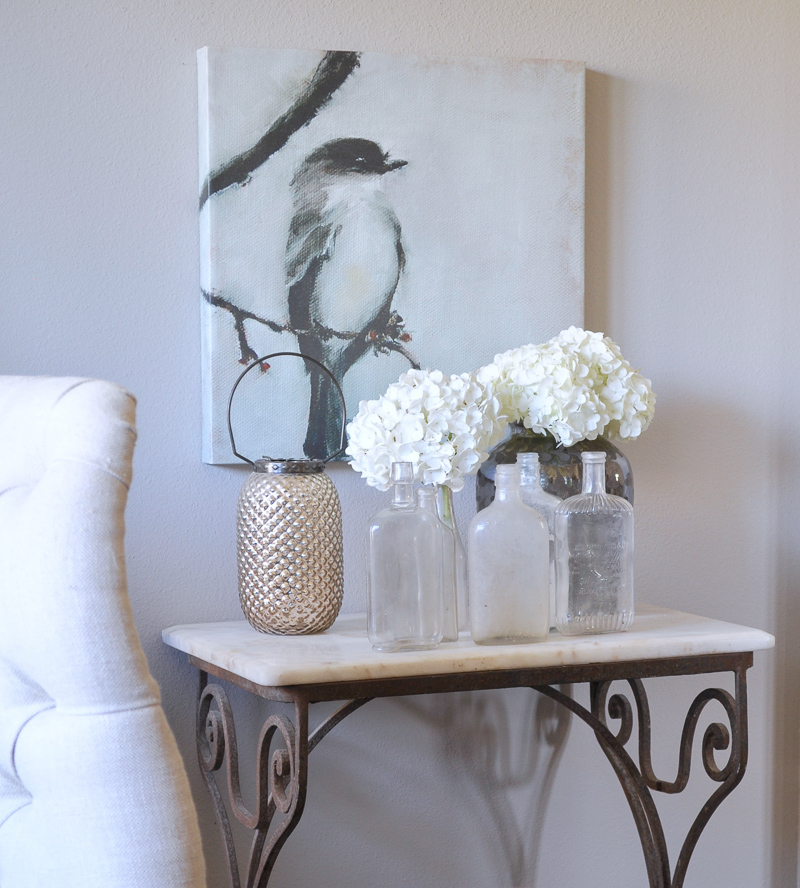 A couple of birds statues make a lovely coffee table vignette.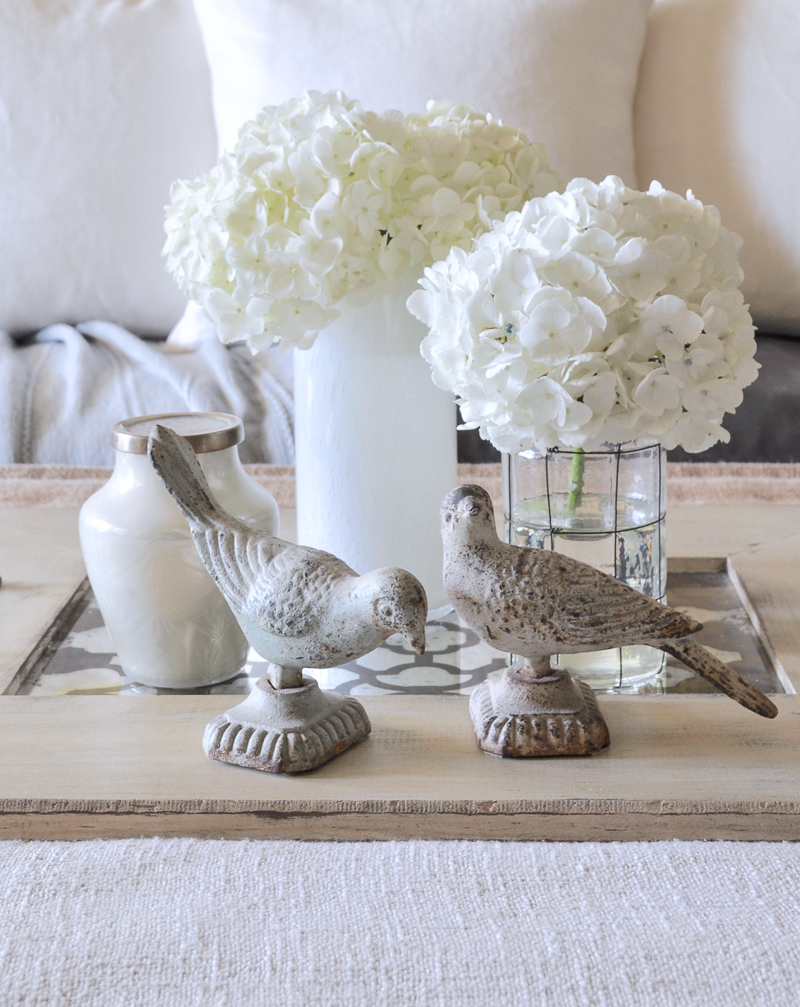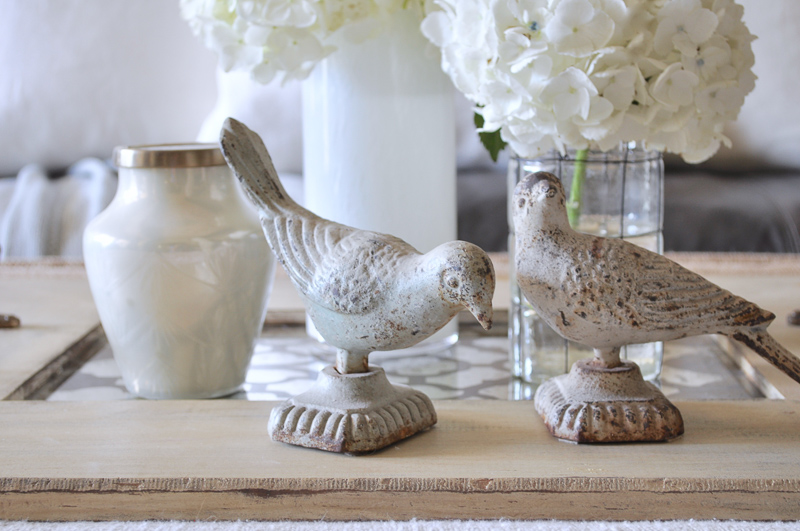 Here, you can see how the three spring elements combine beautifully.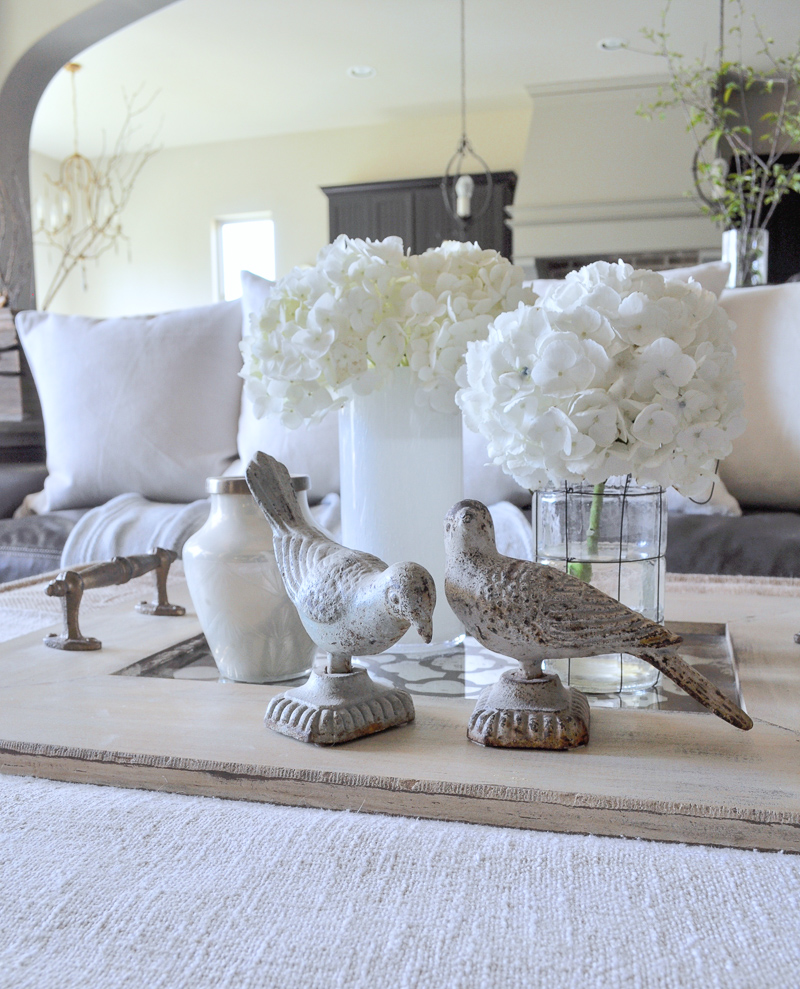 And now for a statement bouquet.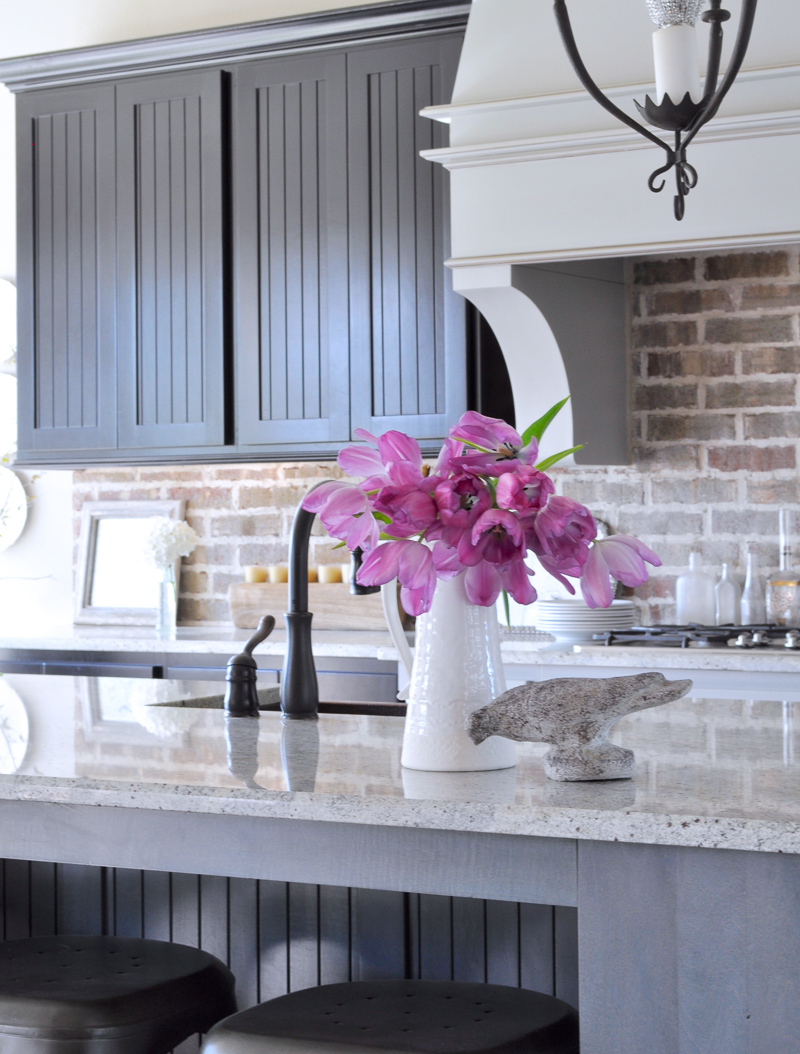 These tulips were on clearance at the grocery store and they opened up a few days after I brought them home. I chose a white pitcher to use as a vase to keep them look bright.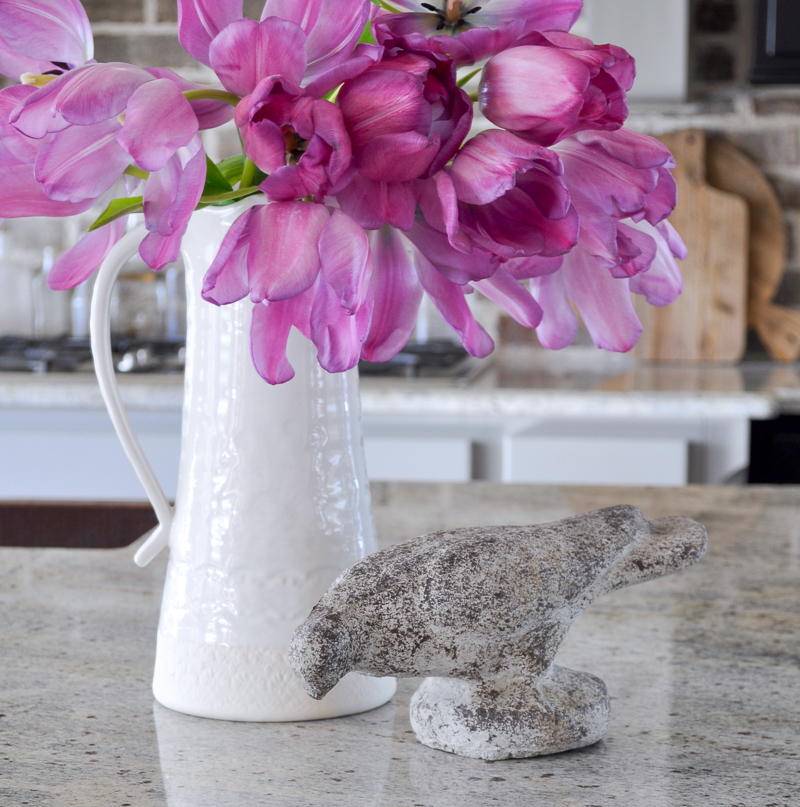 What a pop of color!!!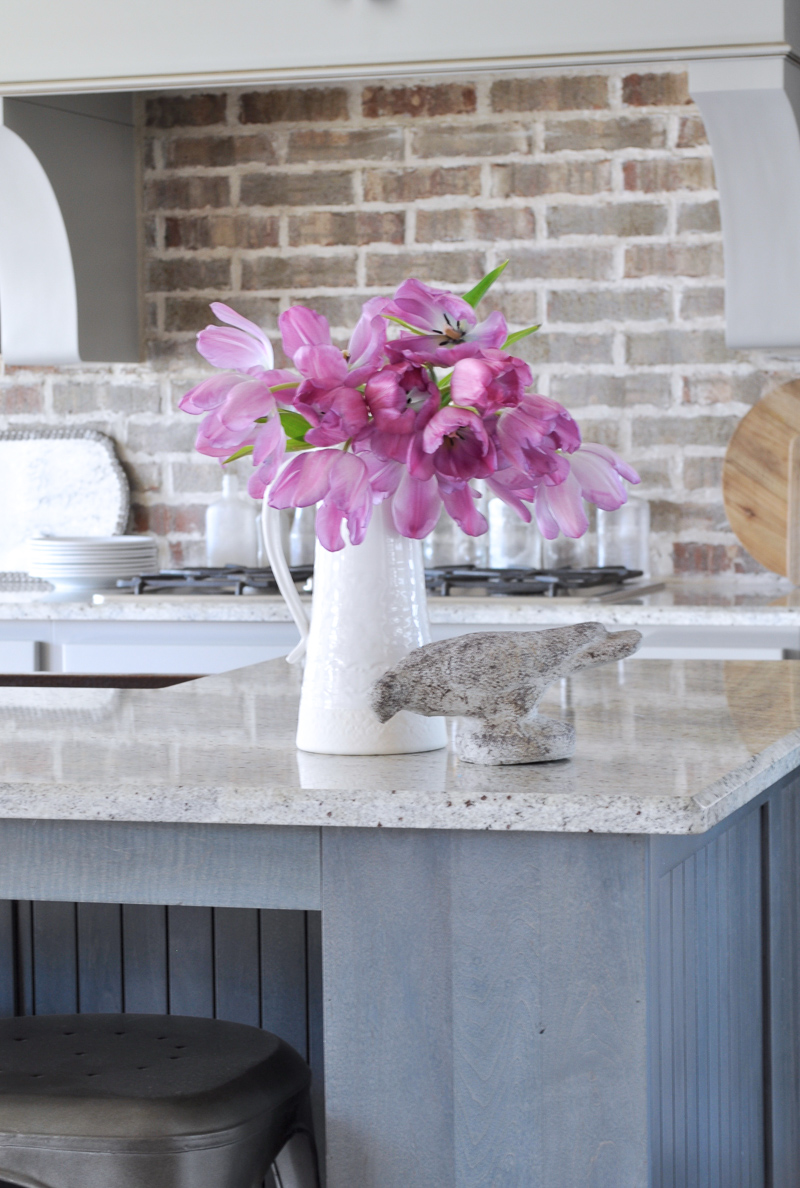 I hope you've enjoyed the pictures above and found some ideas for your own home. Thank you for visiting Decor Gold Designs. Also, please consider subscribing for a weekly update of all new blog posts!
Sources:
(Affiliate links were used in this post)
Similar Dining End Chair