One of the many reasons I love the holidays is family. And this time of year, I begin planning ideas for our family's Thanksgiving table. There is something magical about this holiday. Hopefully, we are able to press pause with our busy lives and sit down together as a family and enjoy an amazing dinner together.
To begin, I like to make this occasion special and memorable. For example, try to use touches of nature, your favorite dinnerware and begin the holiday season with a beautiful Thanksgiving table that your family and friends will enjoy!
*This post contains affiliate links.

Create an elegant look with magnolia leaf garland and pears.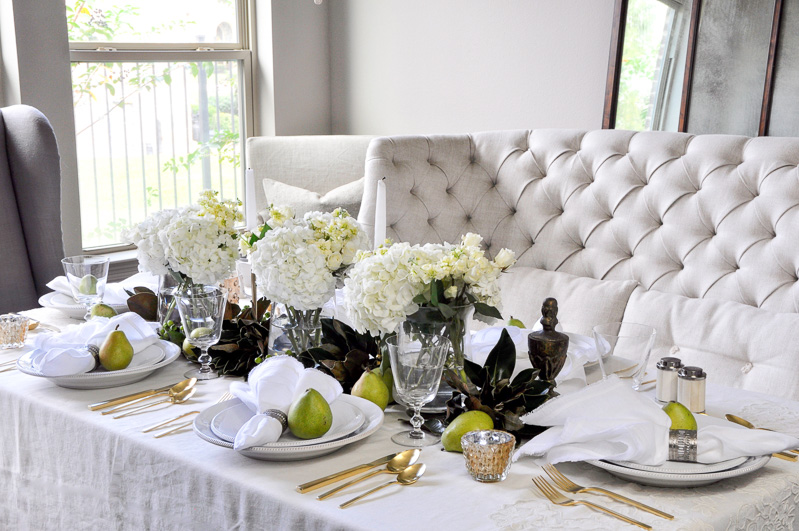 Also, magnolia leaves at the base of glass vases provide a beautiful contrast from the ivory tablecloth and white dinnerware. Additionally, the gold votives and flatware offer a bit of glamour.
Along with the magnolia leaves, fresh pears give the the table a fall look, perfect for Thanksgiving.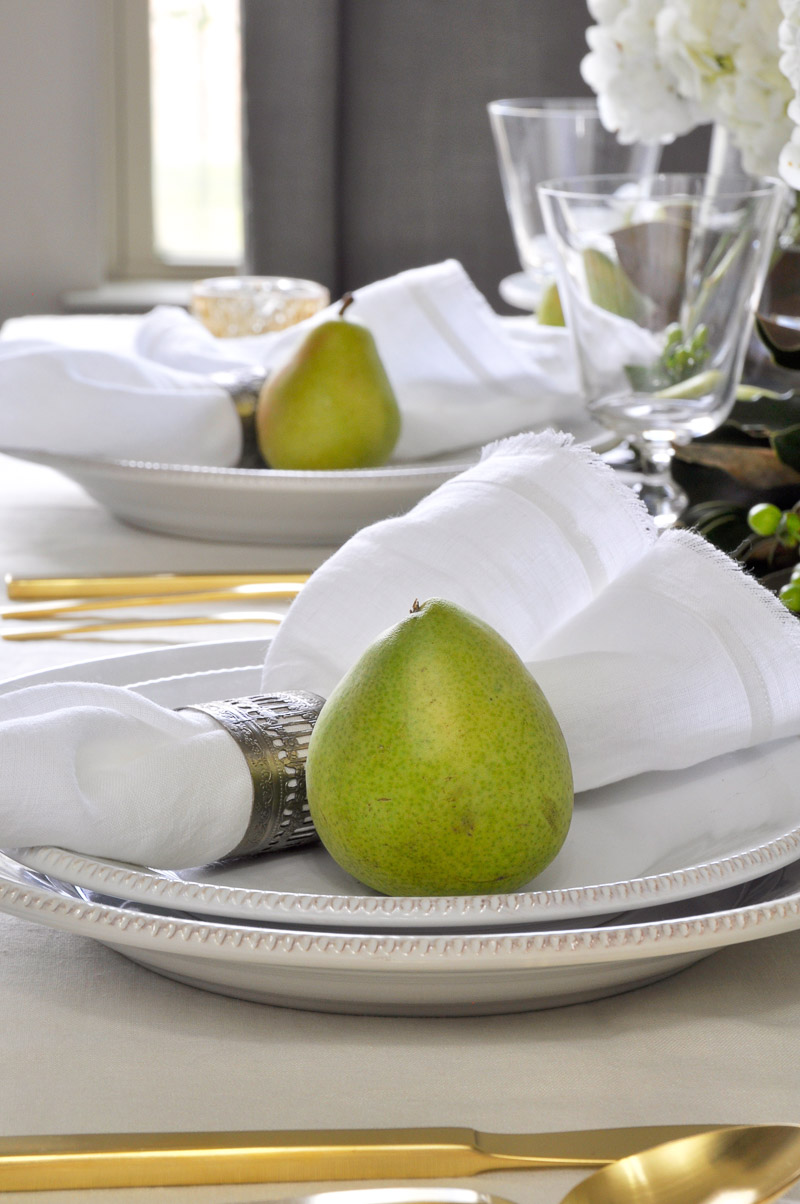 Read more about this table HERE.



For my second table I used a large urn filled with seasonal flowers for the centerpiece.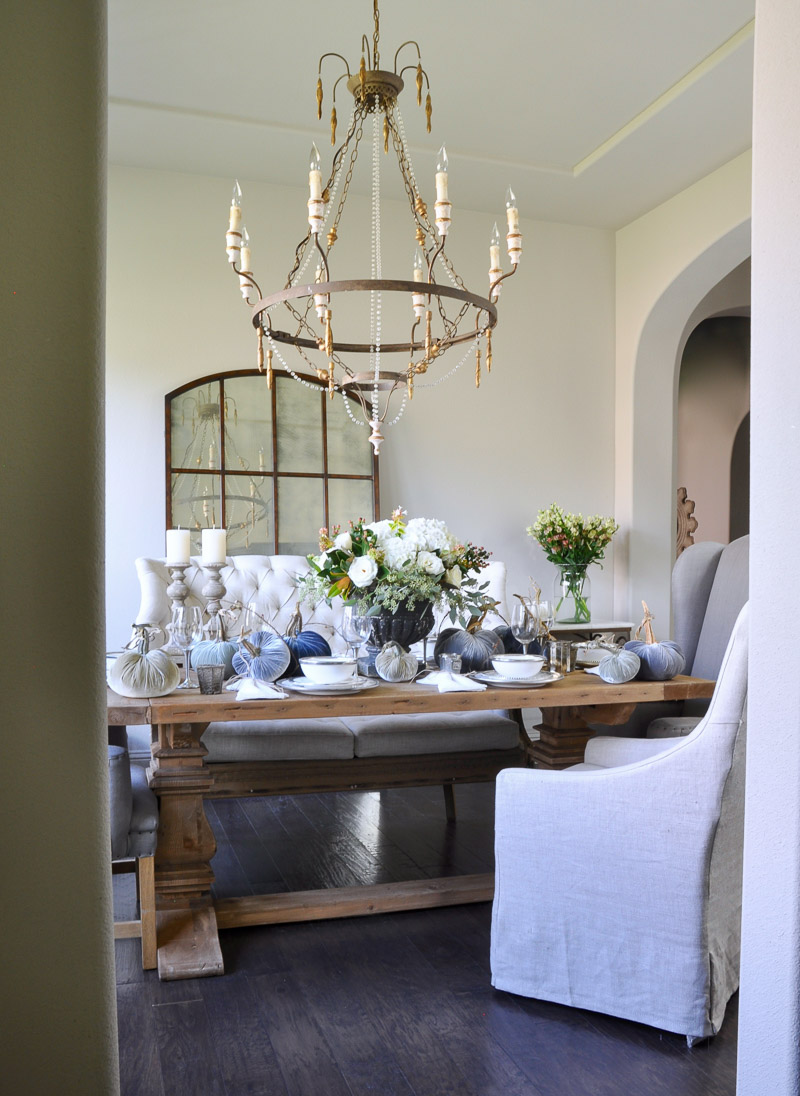 Next, I added velvet pumpkins. The pumpkins with their beautiful natural stems are complimented by the chippy candlesticks.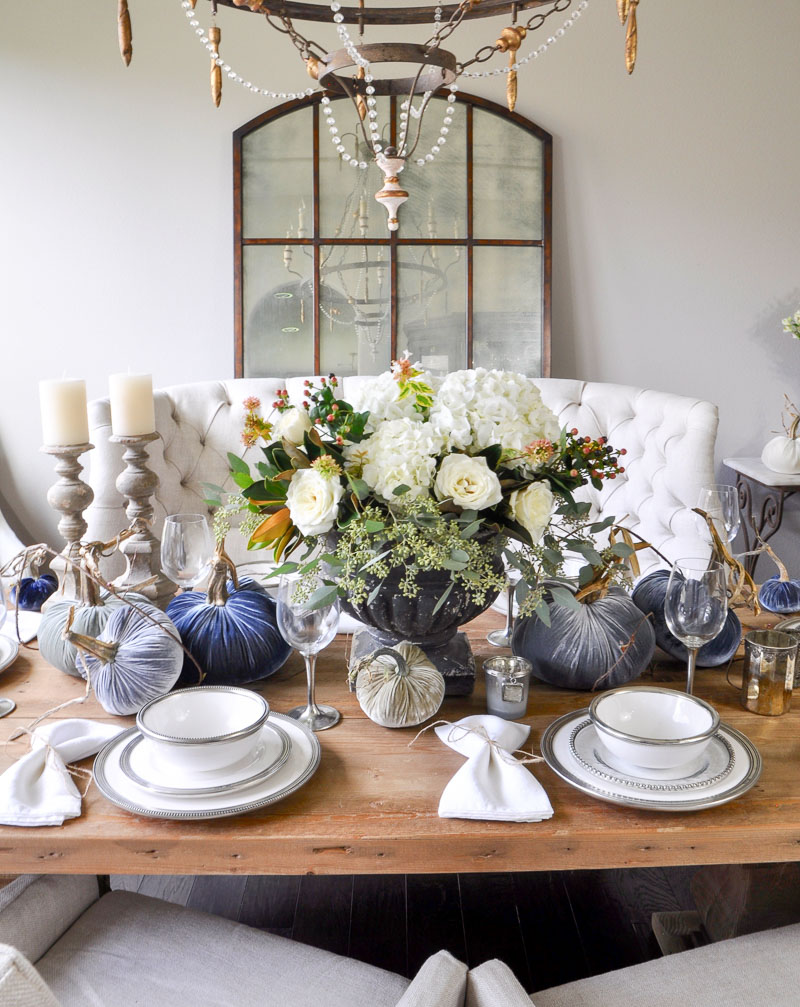 Read more about this table HERE.



Gold dinnerware is a showstopper. For this look, I paired it with stemless wine glasses and flatware.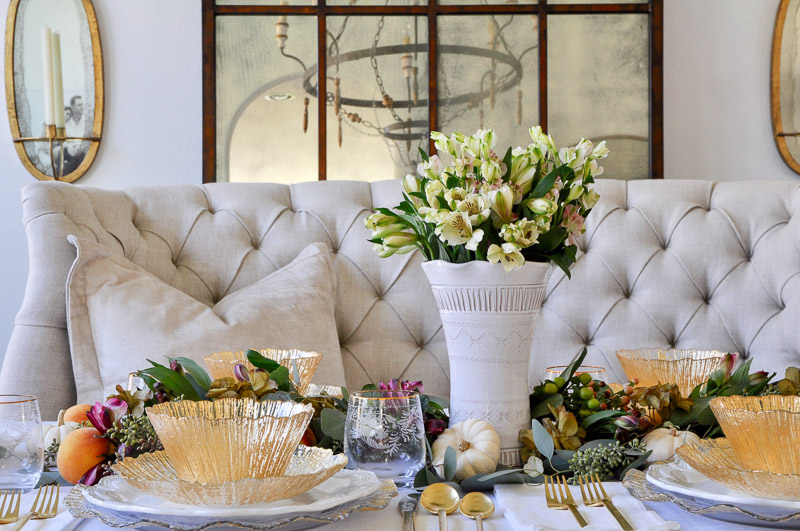 The centerpiece consists of a single vase and a floral garland.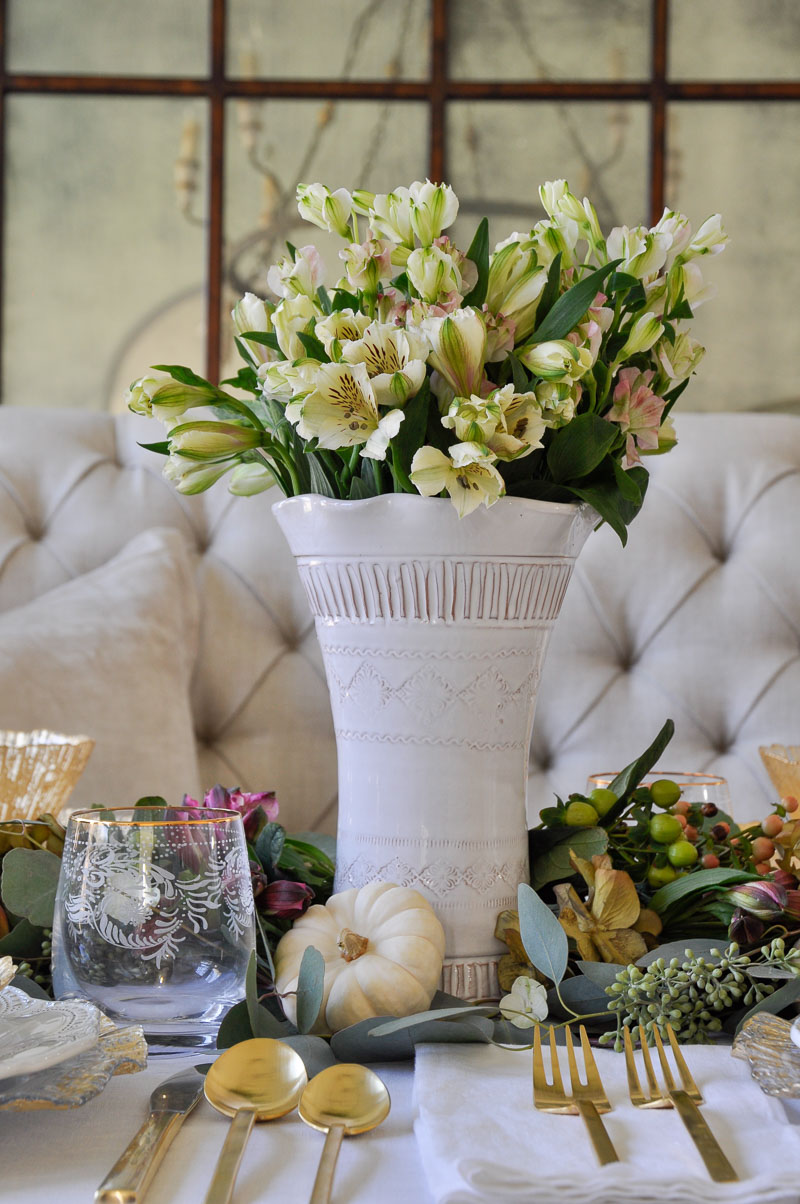 Read more about this table HERE.



To simplify, with the same dinnerware, you can omit the floral garland by simply using baby boo pumpkins and fruit.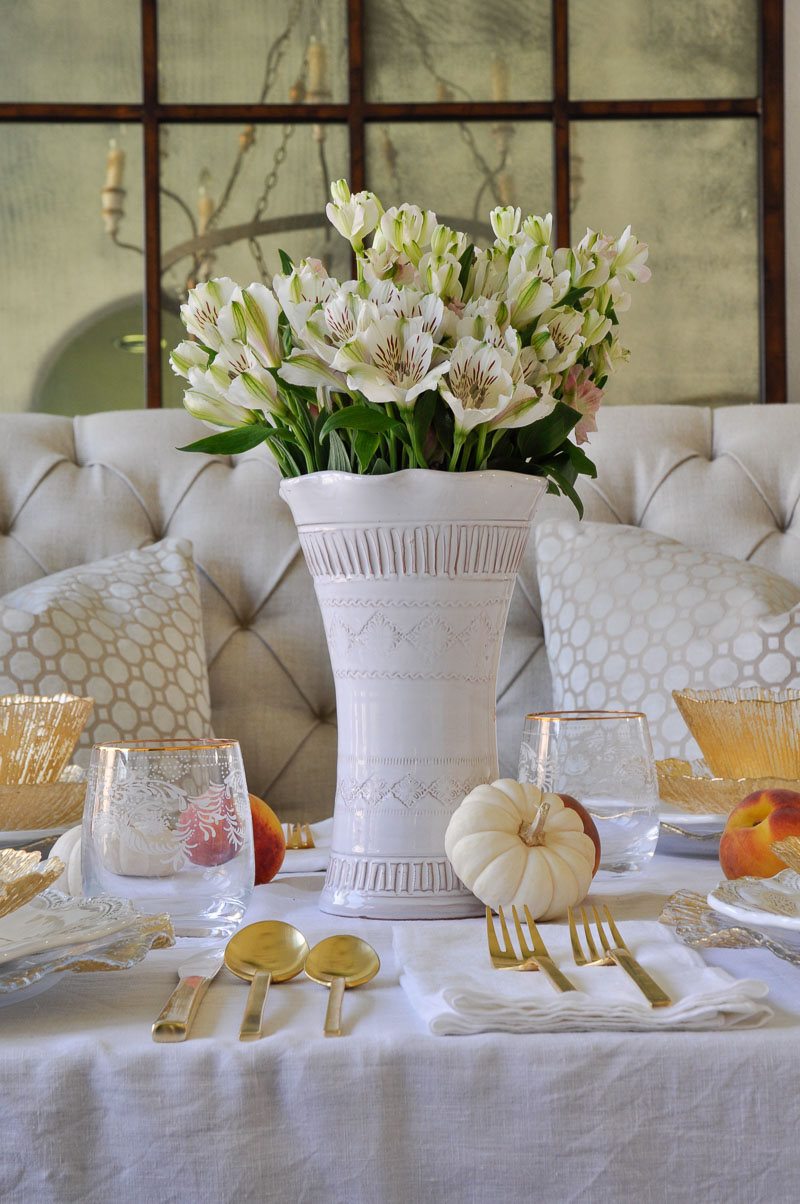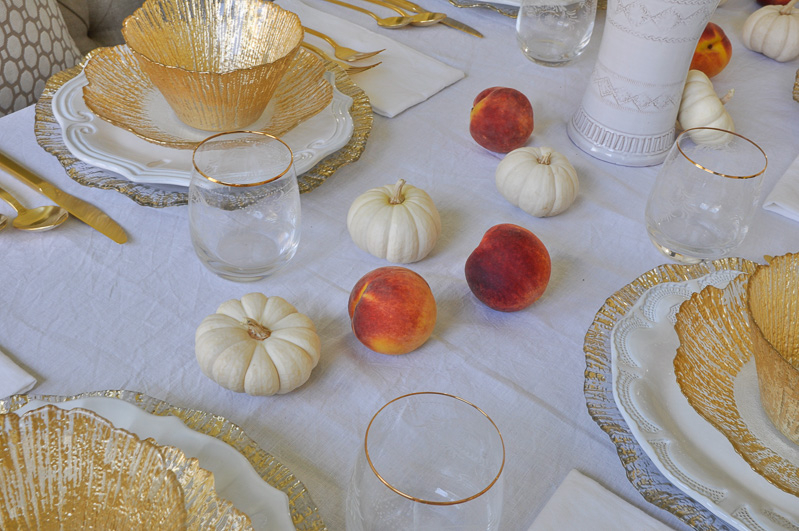 Another easy idea is to group several vases together.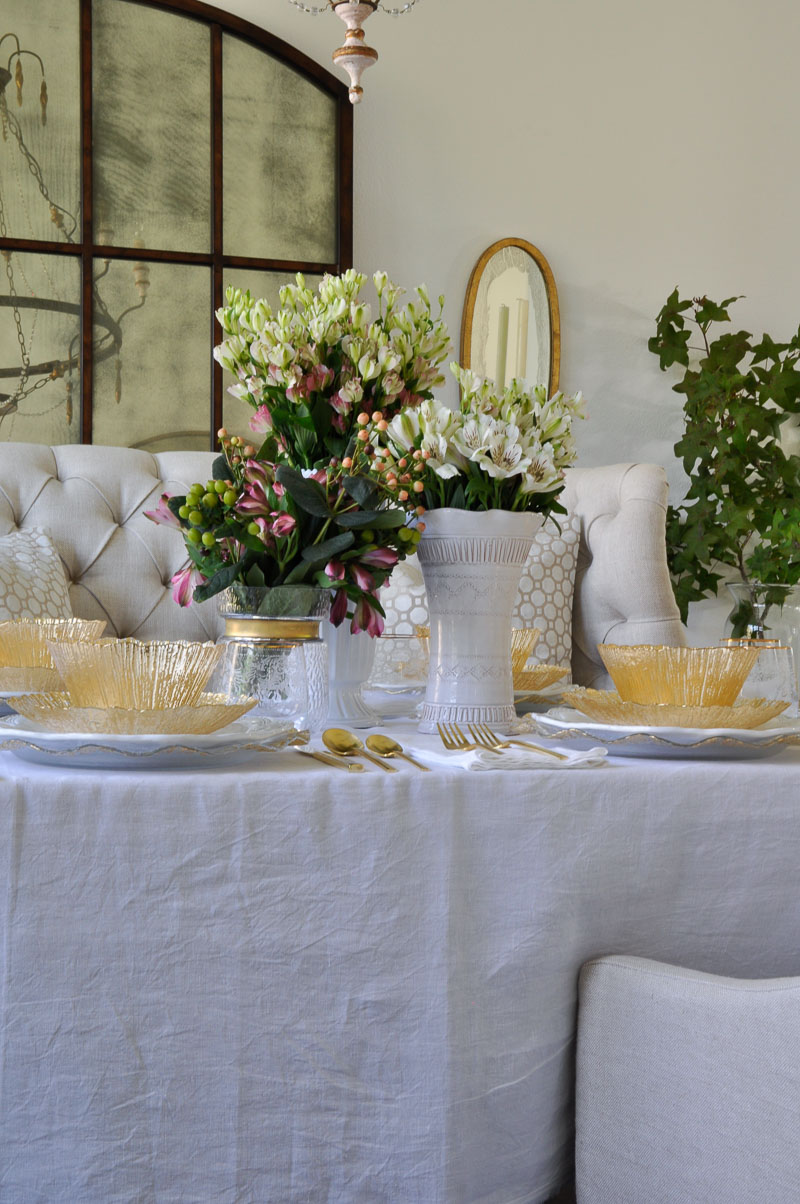 The next look is a simple centerpiece created with cake stands and pumpkins.
Read more about this table HERE.



Lastly, if you are lucky to live somewhere warm enough to set a table outside, I highly recommend doing so.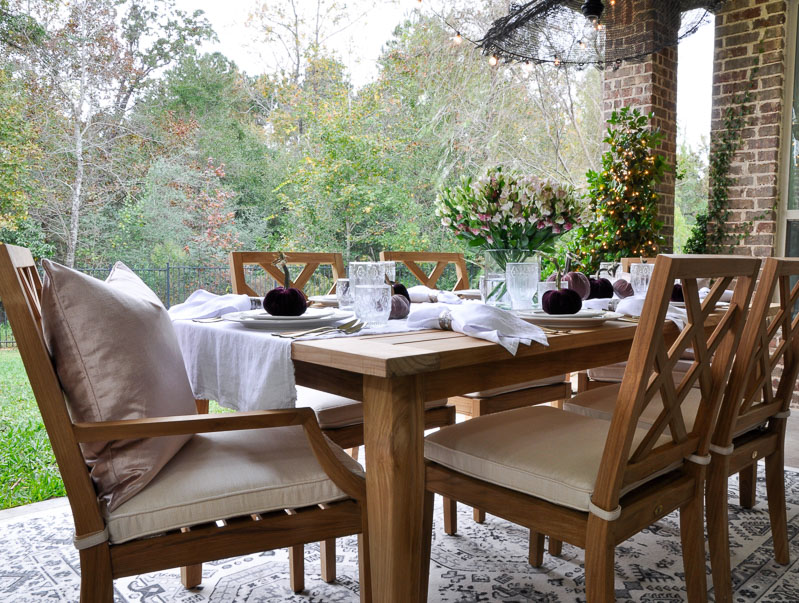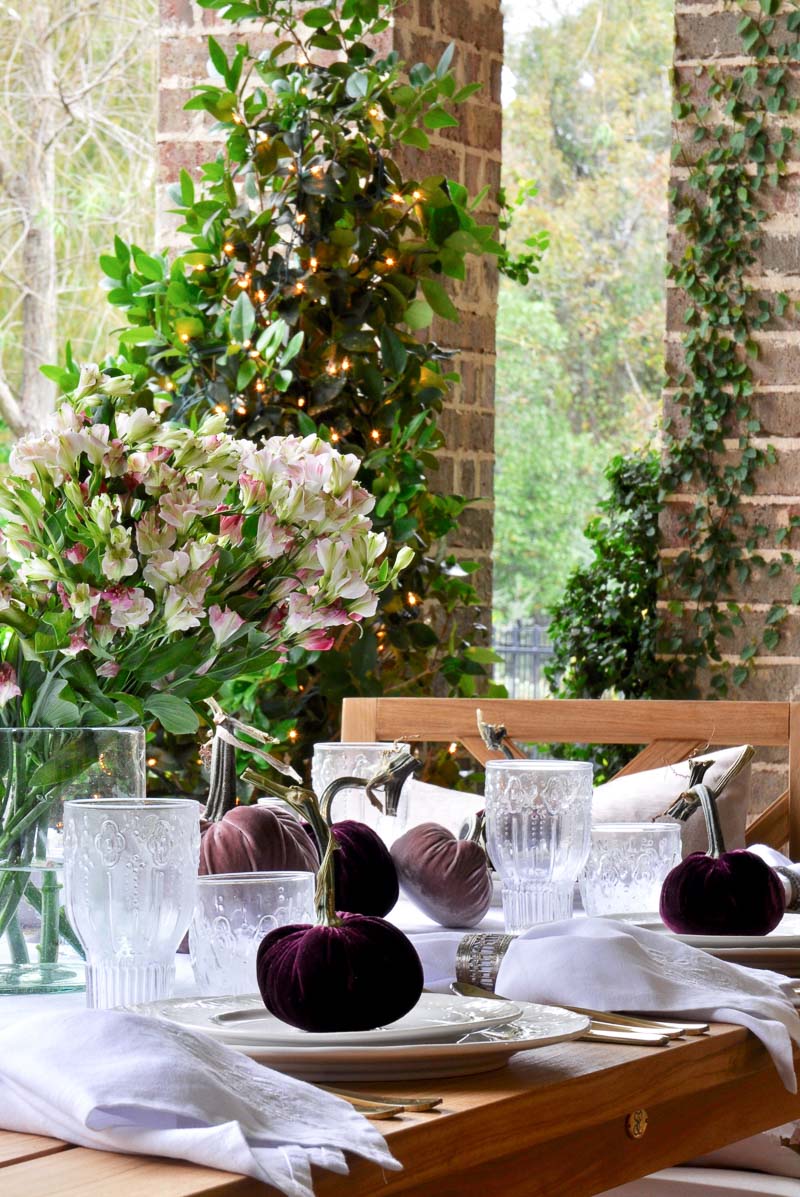 A pretty Hotskwash velvet pumpkin on each plate adds charm.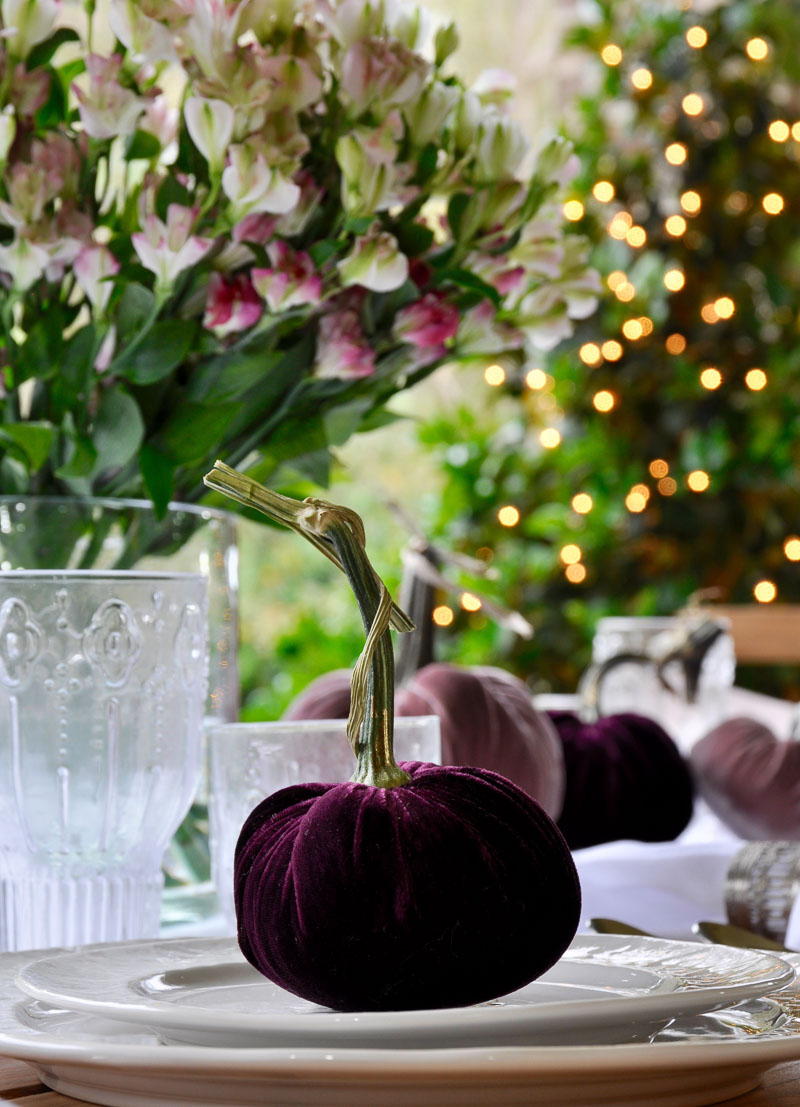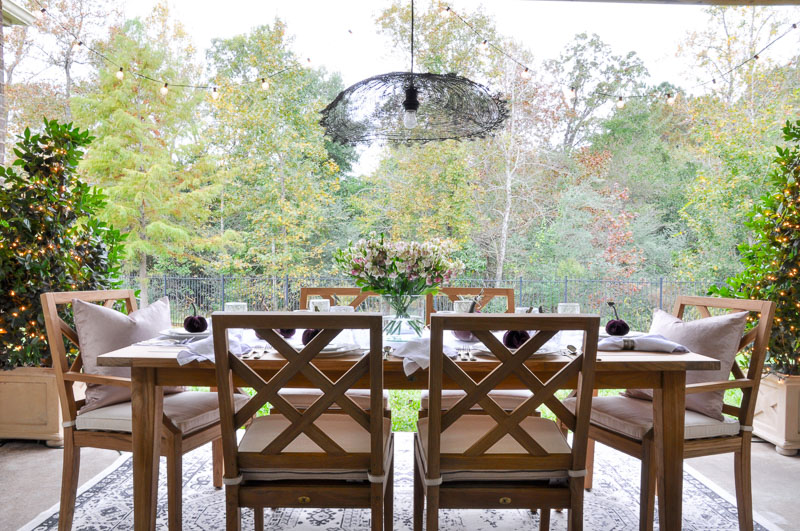 In conclusion, I hope you found some ideas for your own Thanksgiving table.
Stay connected…..
Click on the Image to Subscribe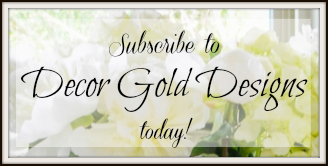 And now, please take a moment to visit my dear friend and a very talented blogger, Randi from Randi Garrett Design. She is sharing some beautiful and creative table ideas!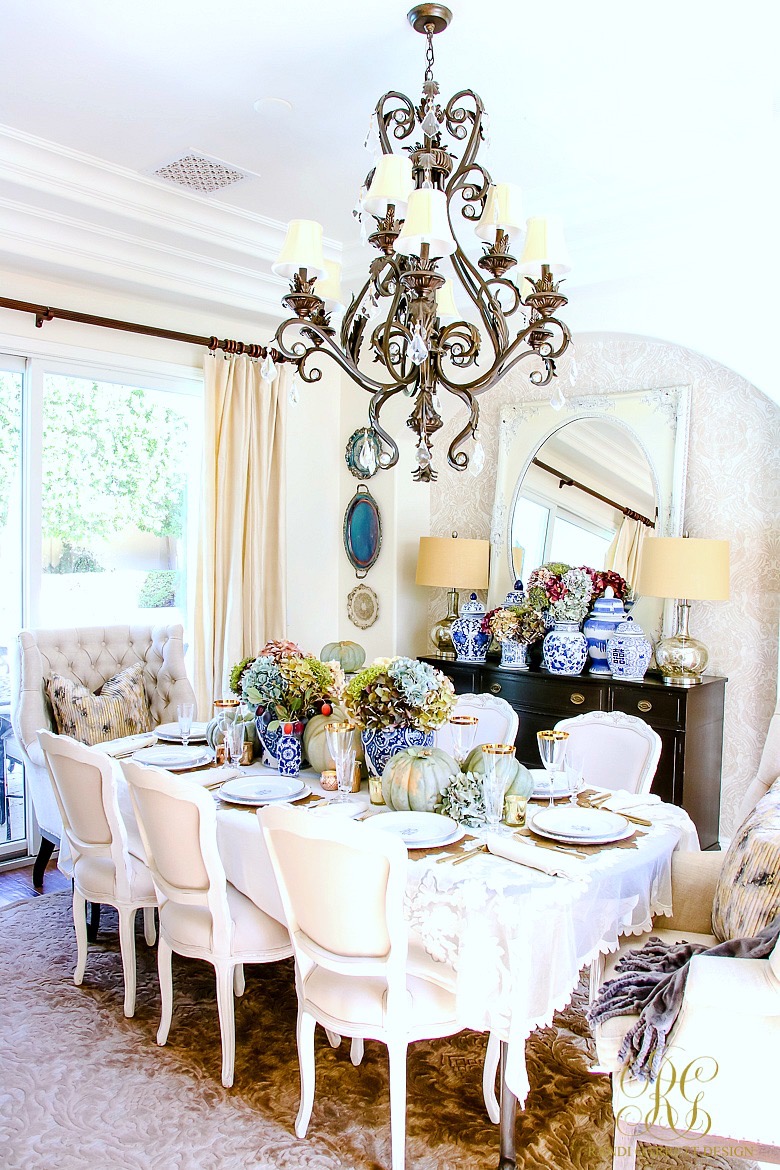 FIND ME ON SOCIAL
Instagram | Pinterest | Facebook
SaveSave
SaveSave
SaveSave
SaveSave
SaveSave
SaveSave
SaveSave
SaveSave
SaveSave
SaveSave
SaveSave
SaveSave
SaveSave
SaveSave
SaveSave
SaveSave
SaveSave
SaveSave
SaveSave
SaveSave
SaveSave
SaveSave
SaveSave
SaveSave
SaveSave
SaveSave
SaveSave
SaveSave
SaveSave
SaveSave
SaveSave