Welcome! If you are coming from The Sunny Side Up Blog, thank you so much. I'm glad you are here! Sunny Side Up is one of my favorite websites and Erin is a sweetheart. Again, welcome! At the bottom of my post you will be able to link through to all of the talented bloggers who are sharing their tips for Fabulous Fall Decor!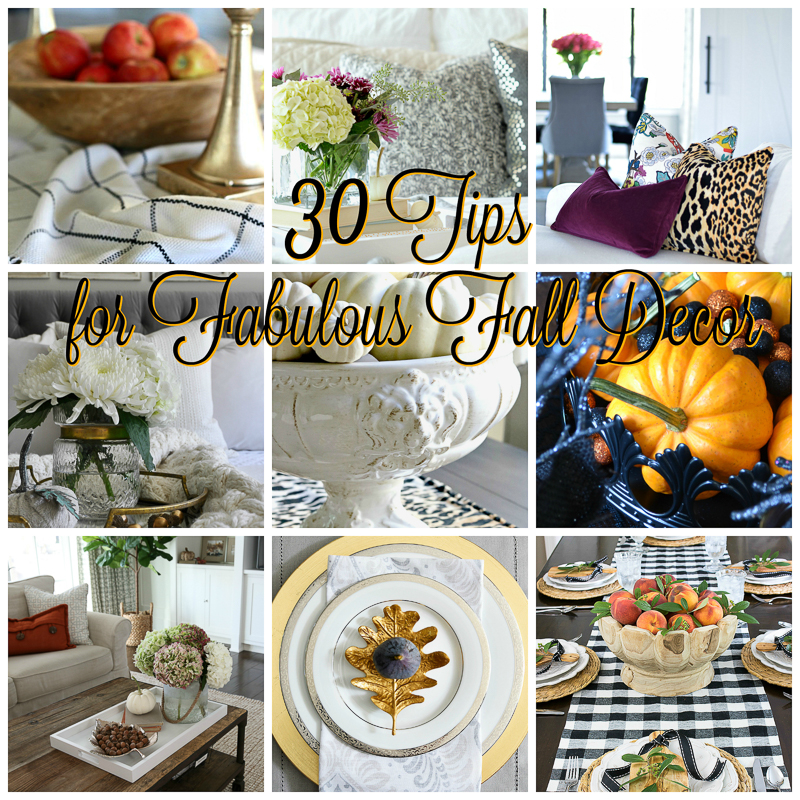 Fall is such a wonderful time of year.
The heat from the summer is finally breaking.
Warm and cozy clothes are making appearances after a long hiatus.
And your favorite bloggers will be sharing amazing tips for fall decorating.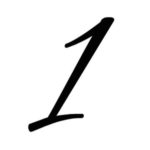 Traditional fall colors are beautiful, but I like to think outside the box. This year, I added purple to my home. It's not overly important whether you choose to use traditional fall colors. But it is nice to use different colors than those you used for the summer. (See my Summer Home Tour here). Just as you probably look forward to your fall wardrobe, so does your home.
You can see my purple fall touches in my Welcoming Fall Home Tour and my Simply Fall Home Tour. However, today I'd like to share how to implement more neutral fall color choices with just a little bit of traditional colors to add warmth.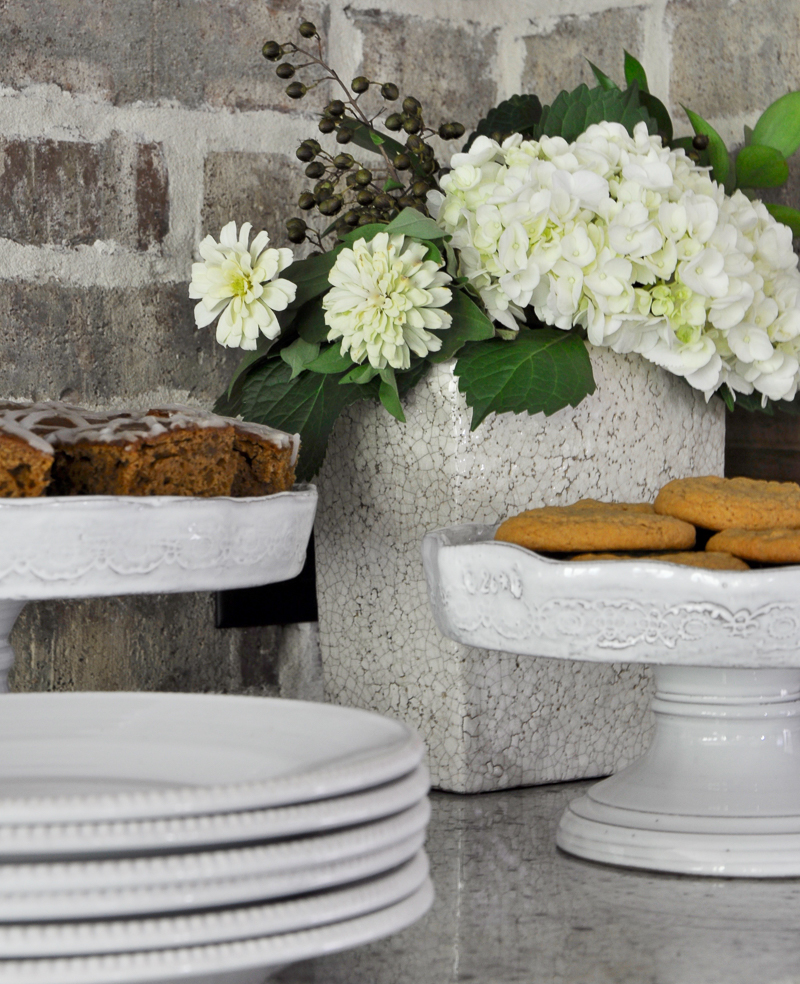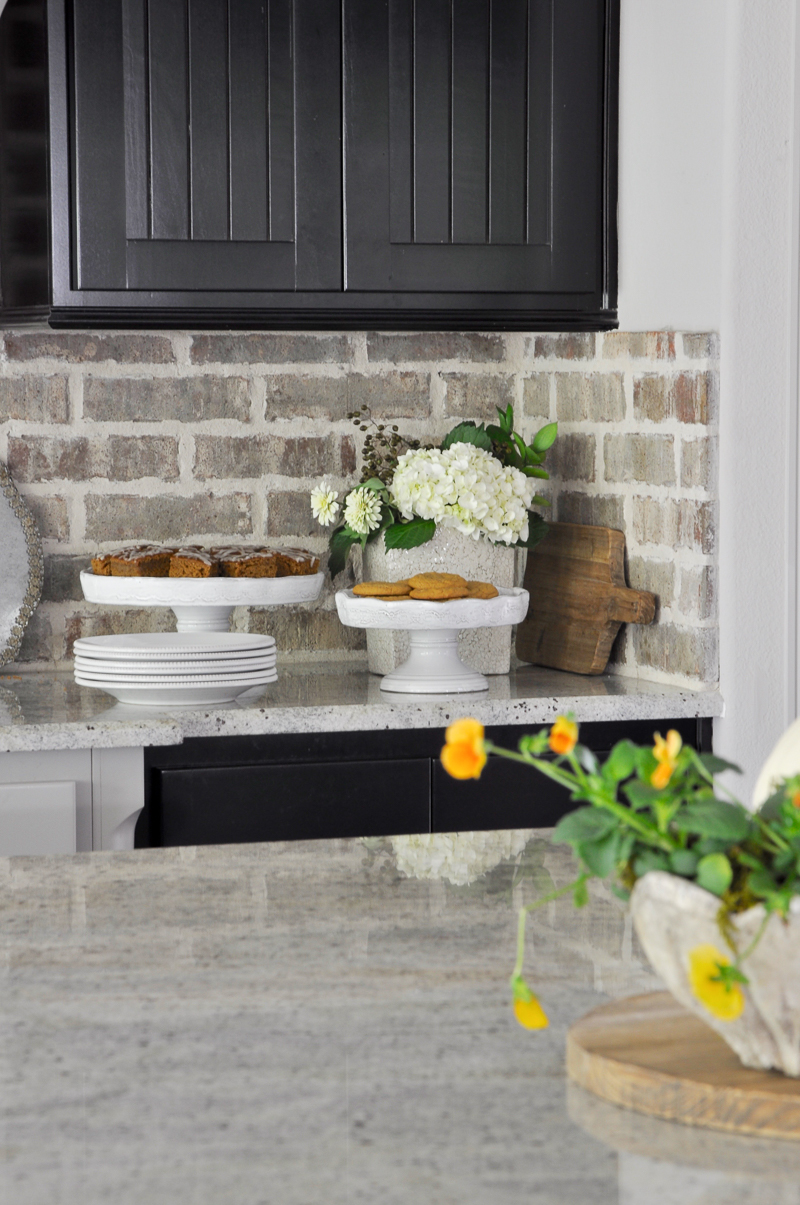 Shop the look Kitchen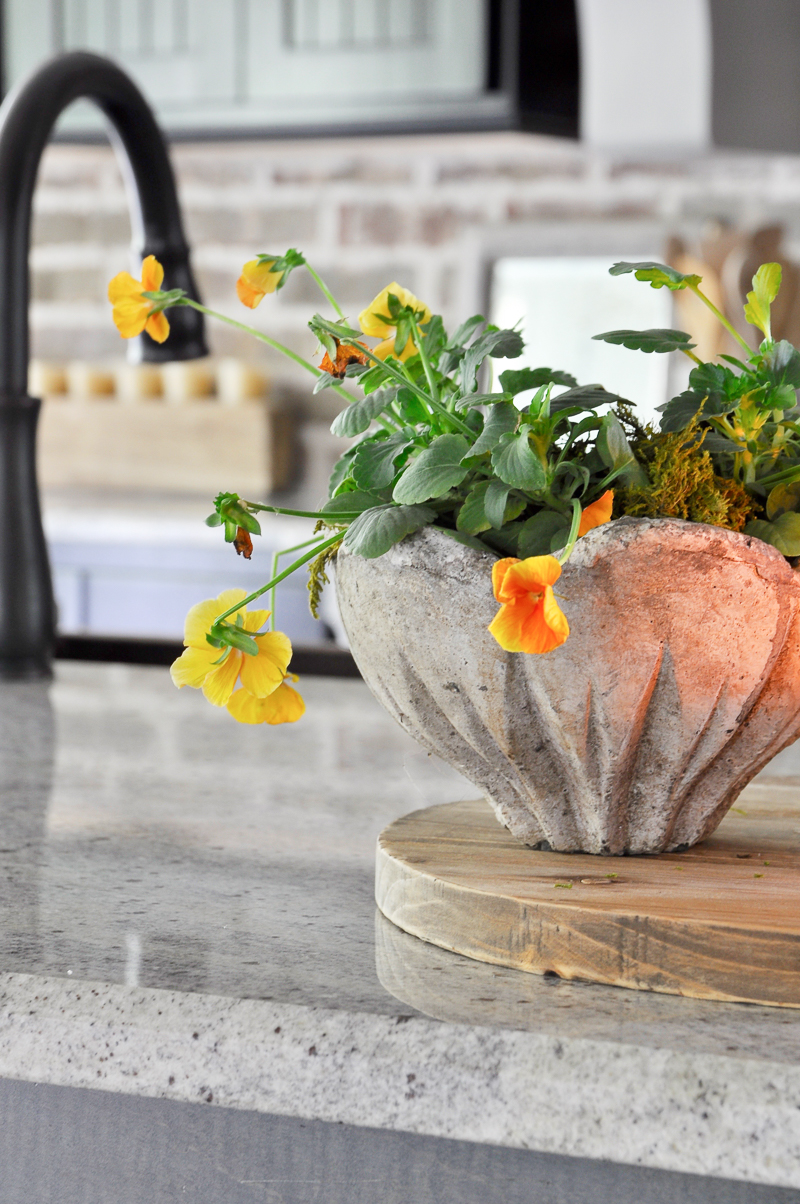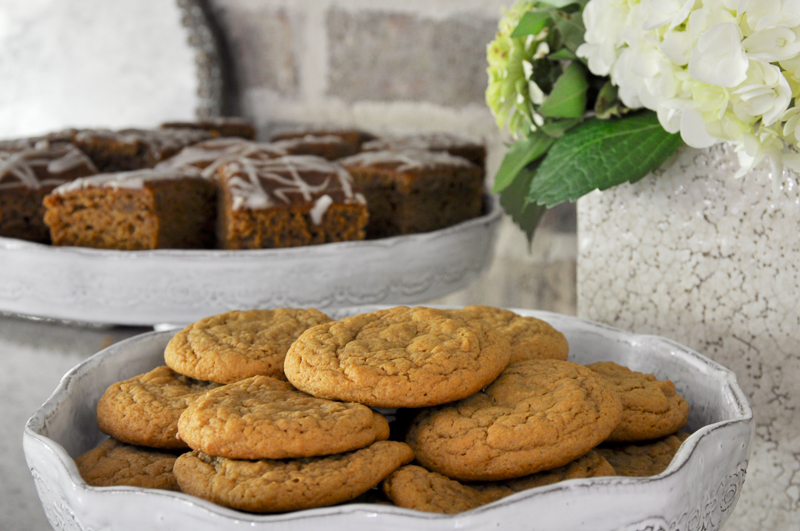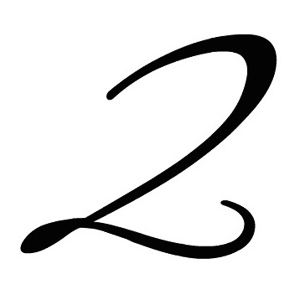 Layering is one of the best ways to make your home more comfy for fall. Much like how you would layer your clothing when there is a 30 degree differential in temperature, your home benefits in this manner as well. From throws and blankets to multiple pillows placed throughout, these extra pieces create depth within your space. You will appreciate their versatility as well as they can be used all over the home.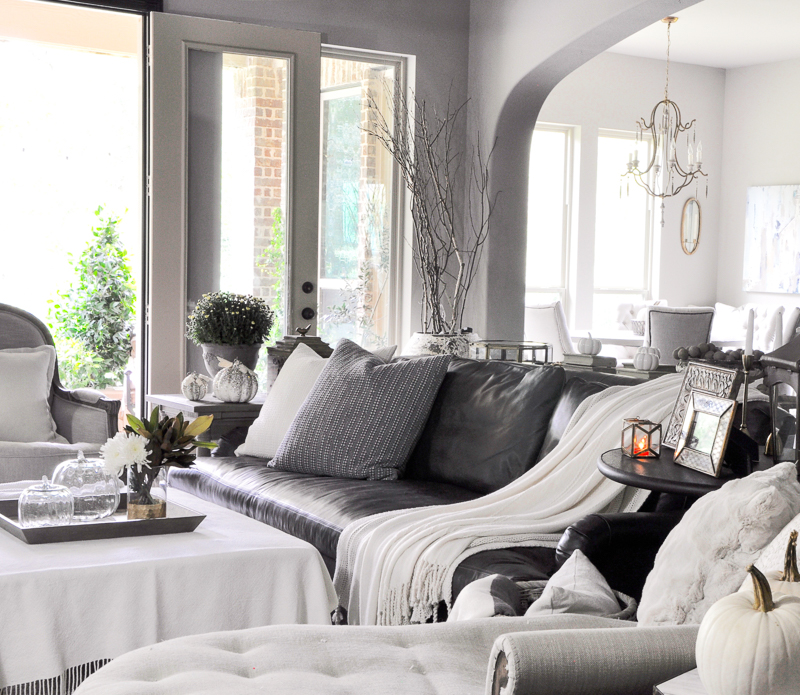 Shop the look Living Room Accessories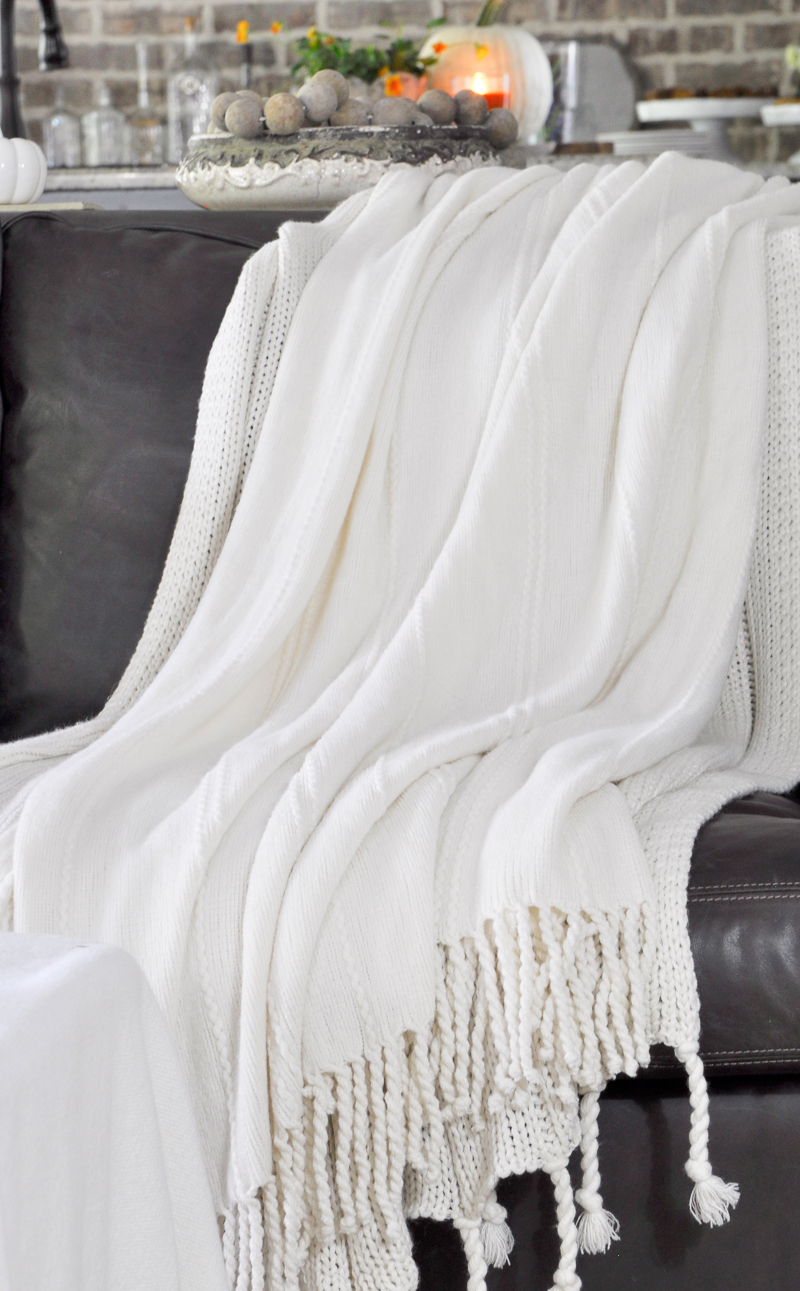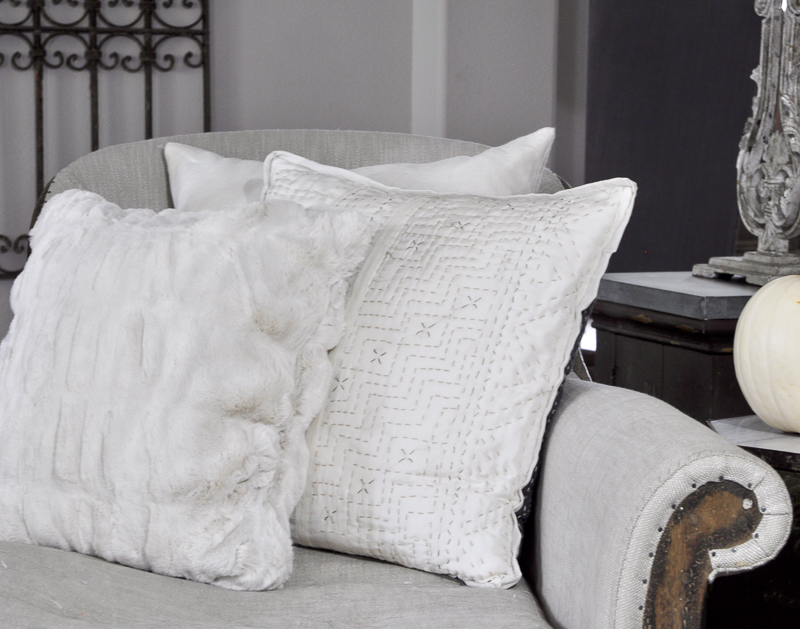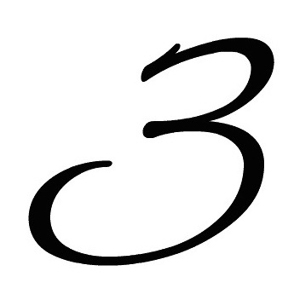 Speaking of pillows, when adding pillows and/or throws, texture is paramount. For example, think of a thick, lush cable knit throw placed atop a smooth, sleek leather or fabric piece. While they may be contrasting in style and feel, these pieces will add intrigue to the space.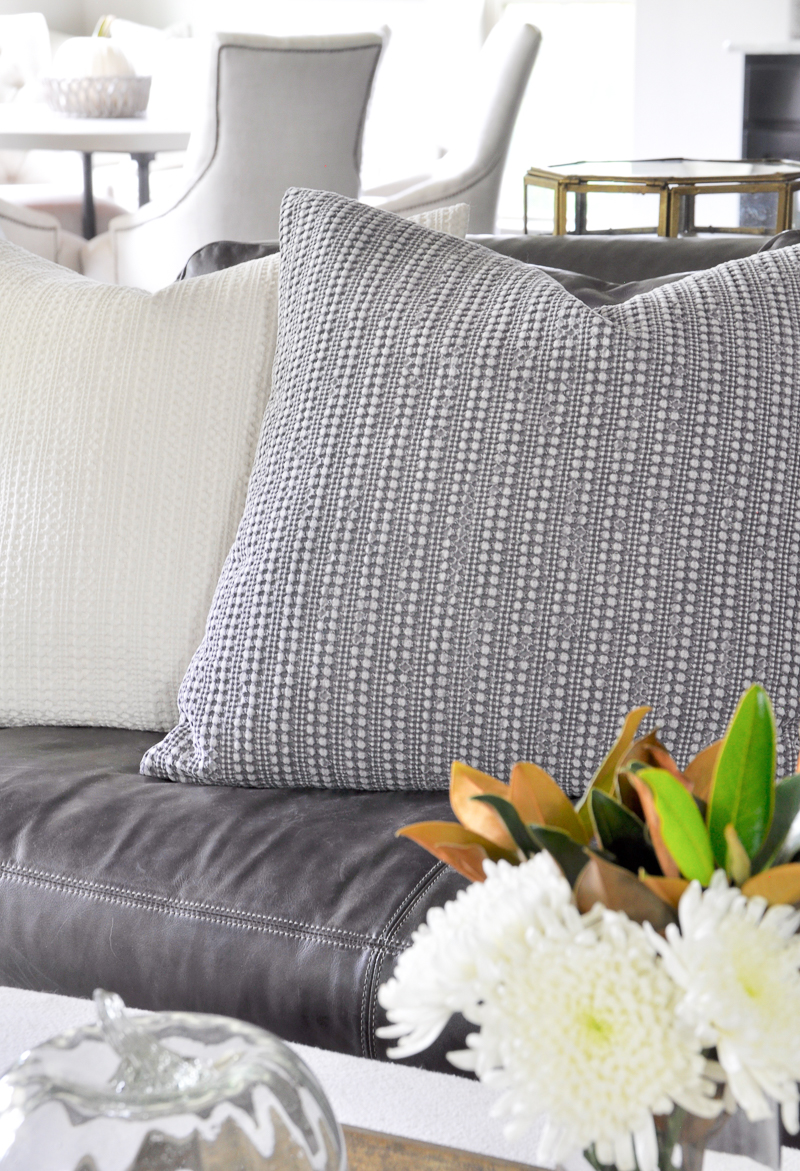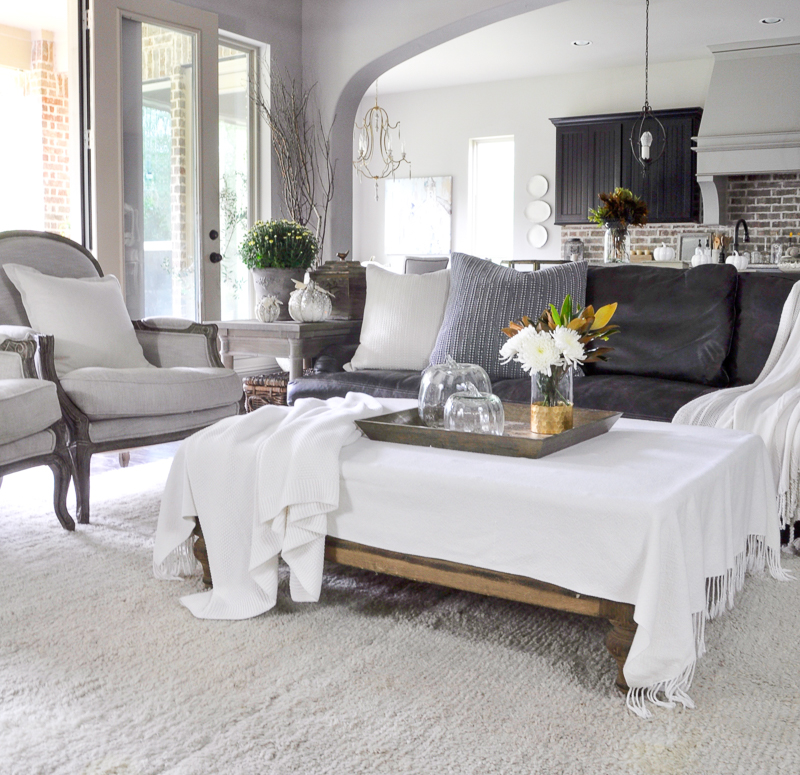 Shop the look Living Room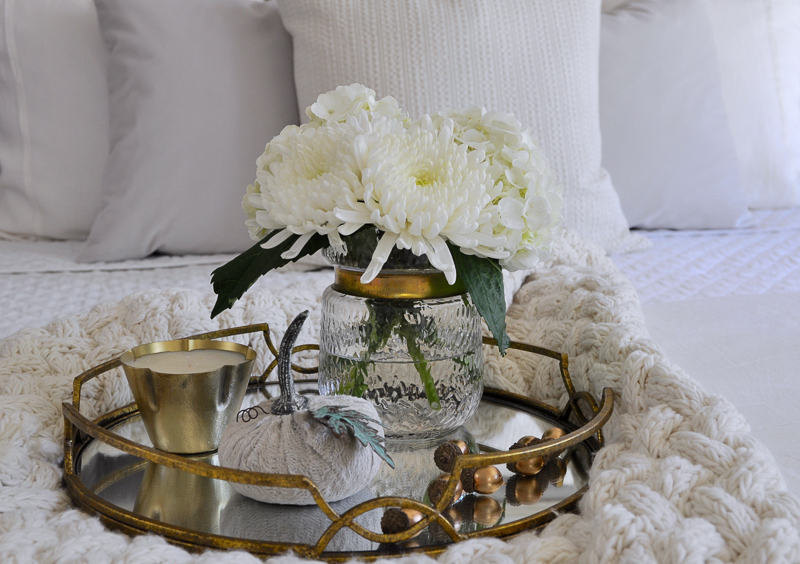 Shop the look Bedroom Accessories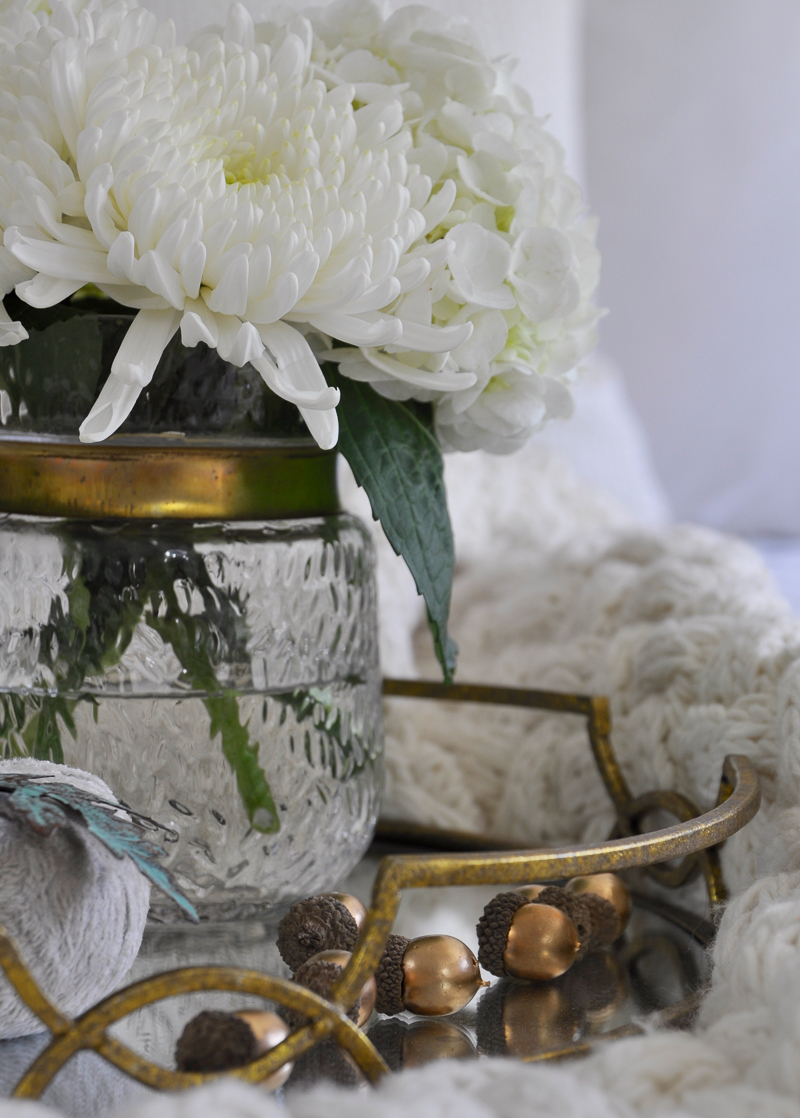 Even my little pumpkin has some texture.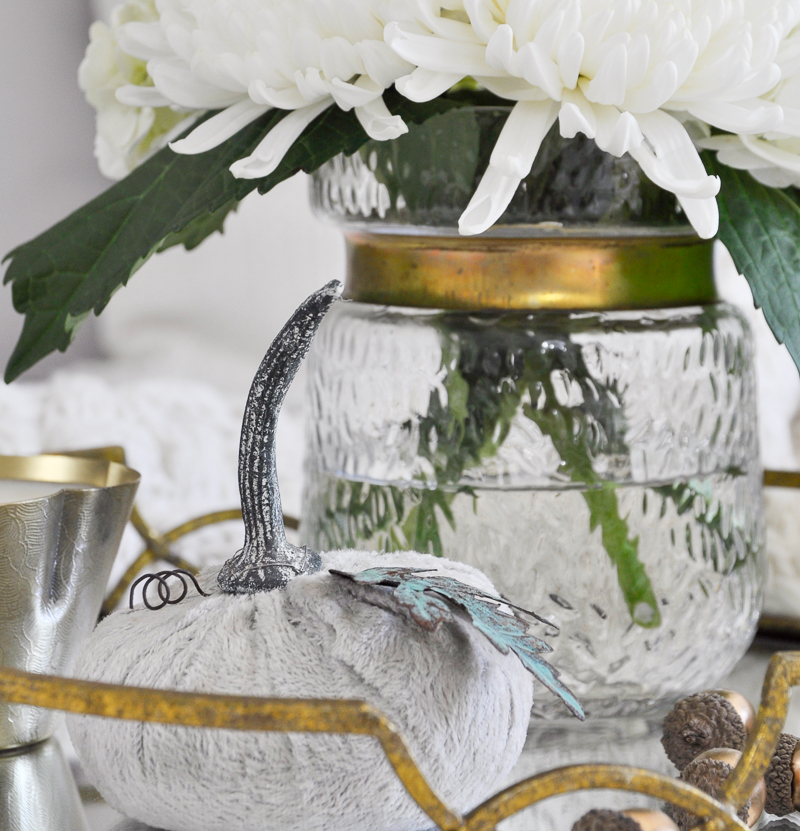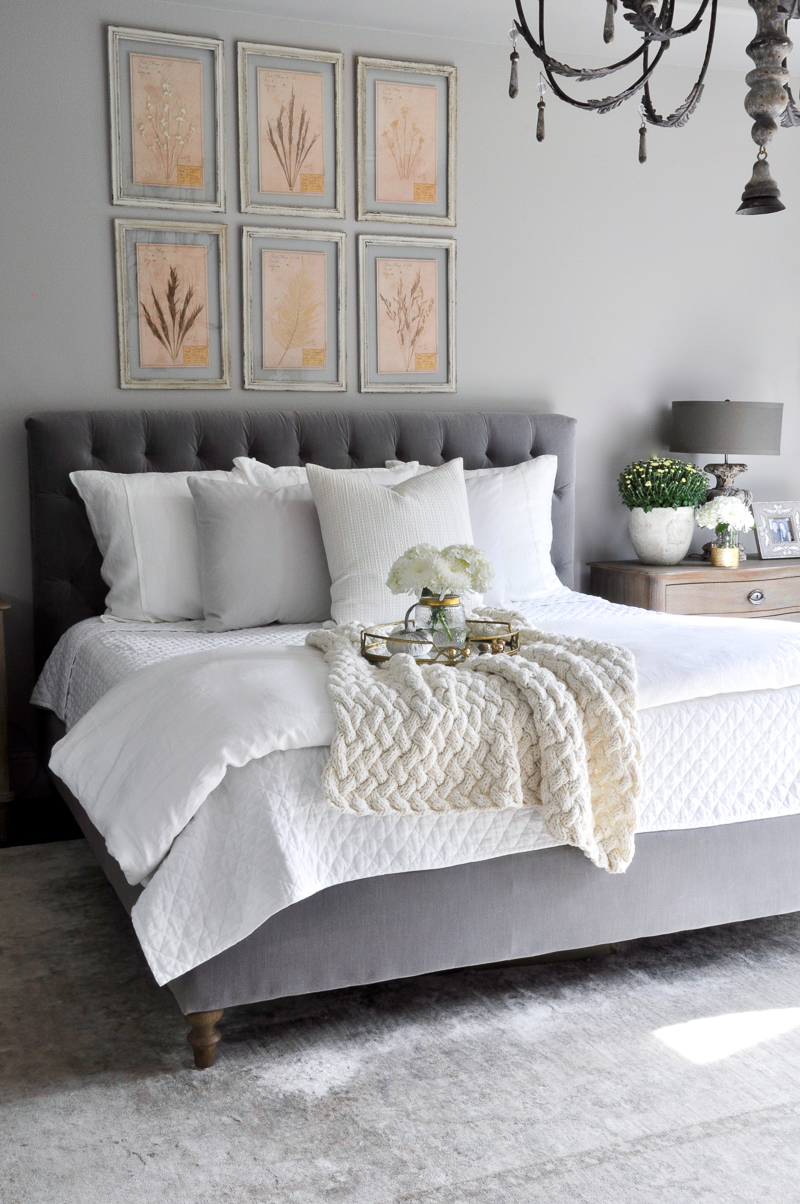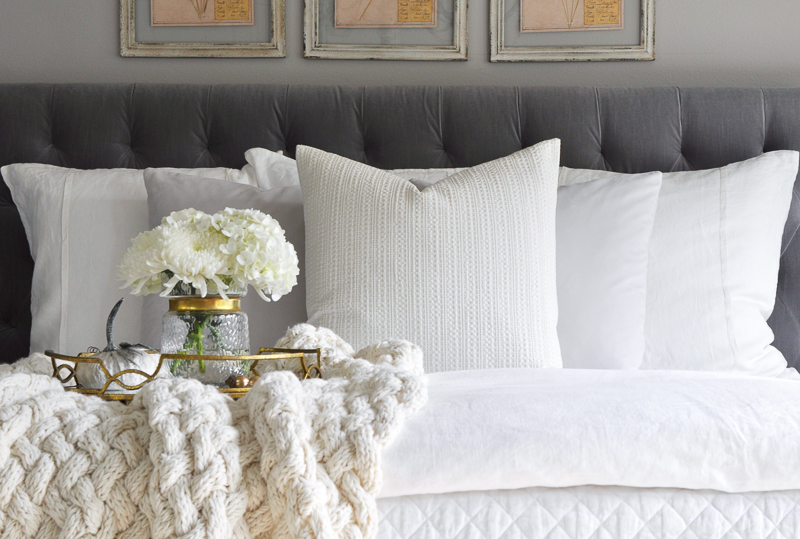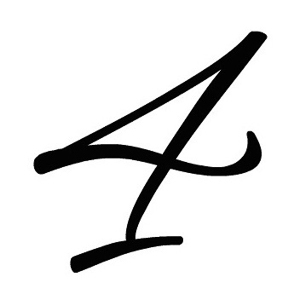 This applies to all seasonal and holiday decor. Group things together especially if you don't have a large number of items to display. Additionally, when grouping items, odd numbers seem to be able to be styled more effectively.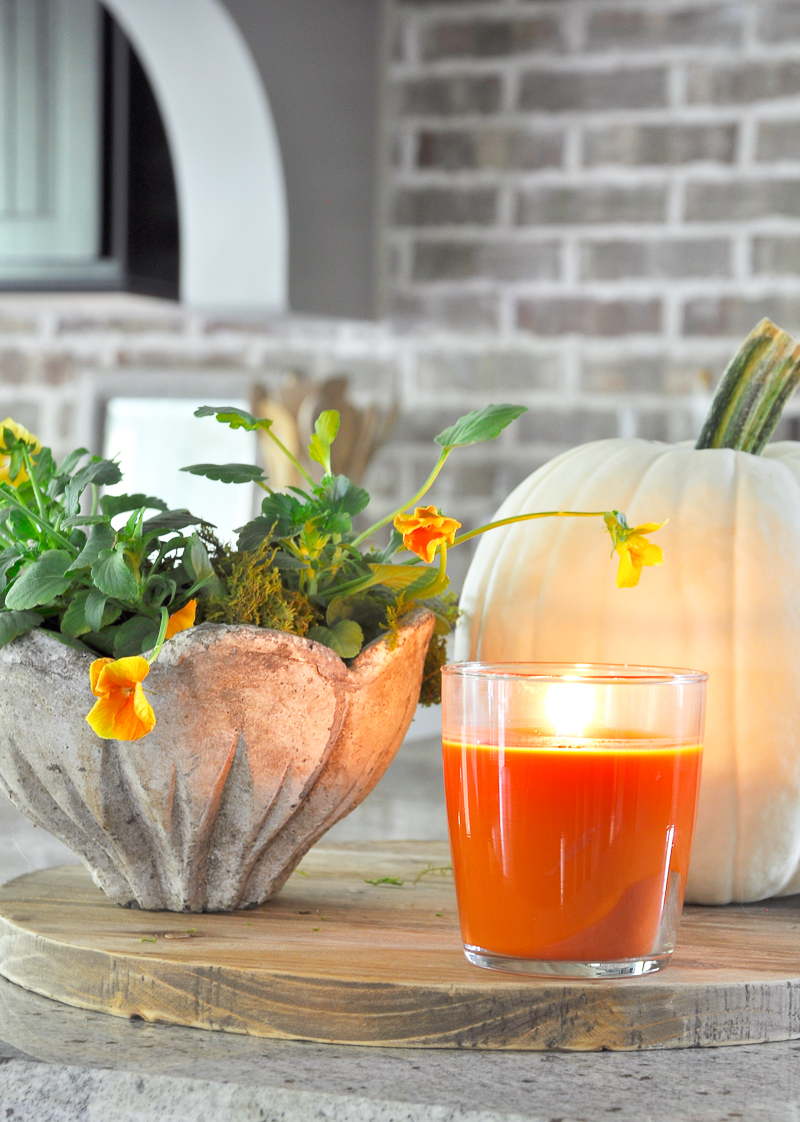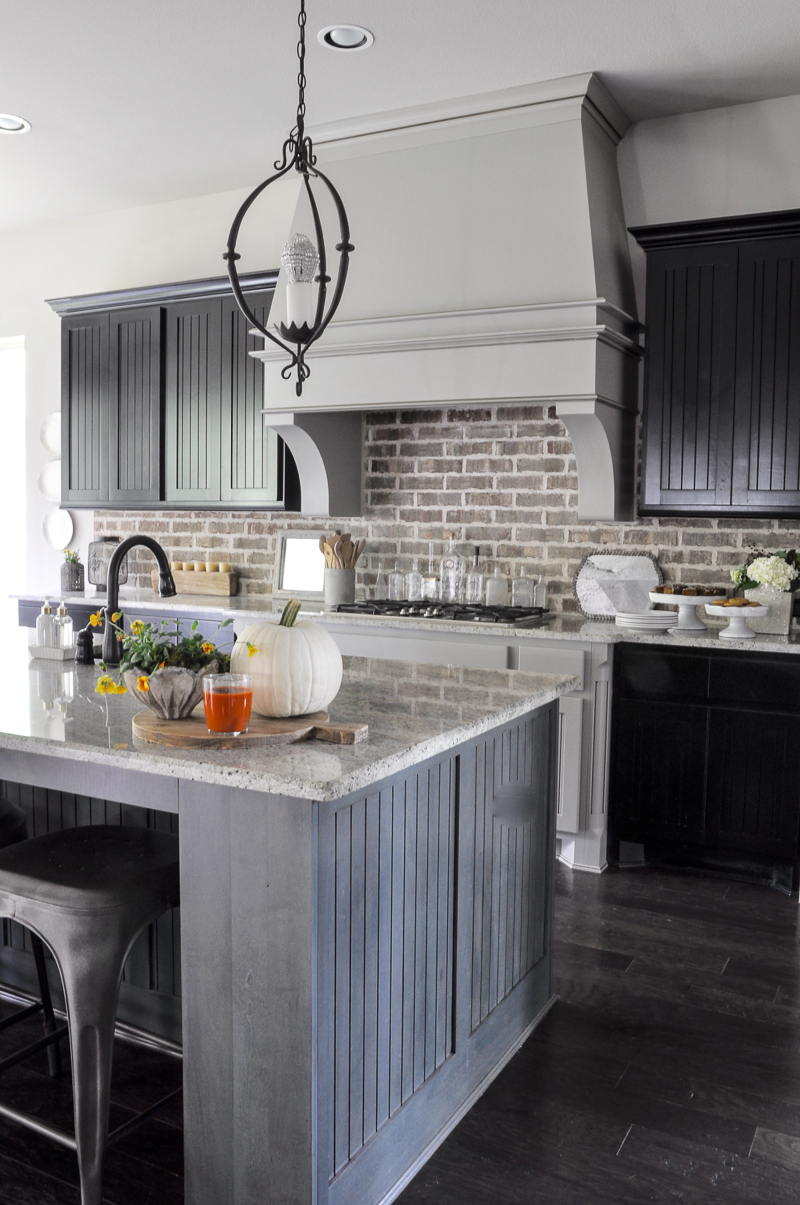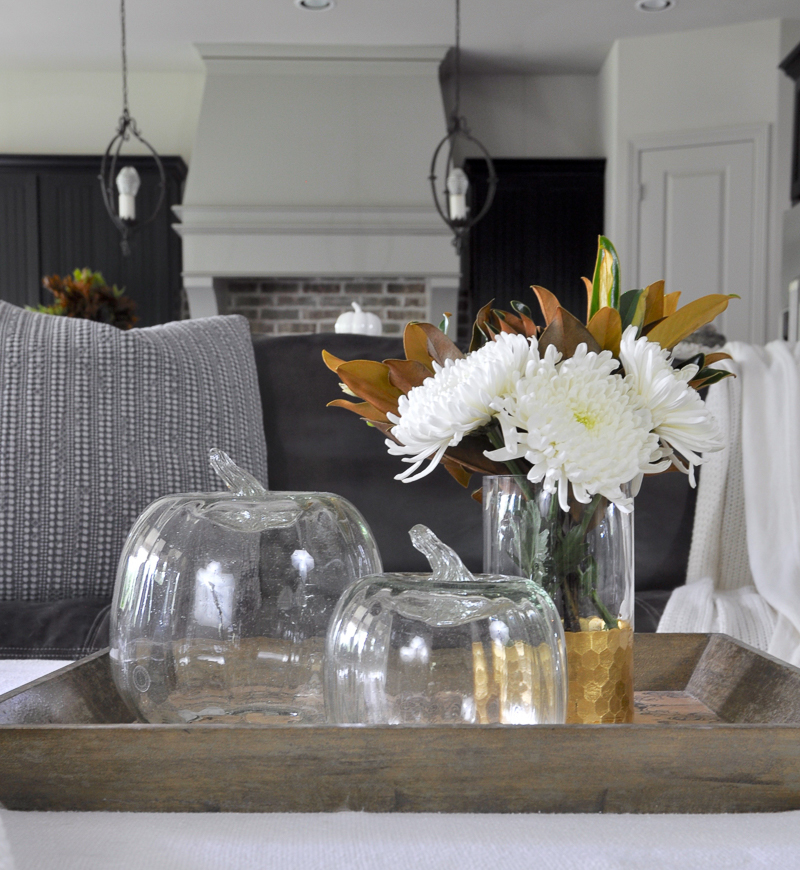 Here is one more fall grouping and a peek of a my decorated fall patio. You can see more here.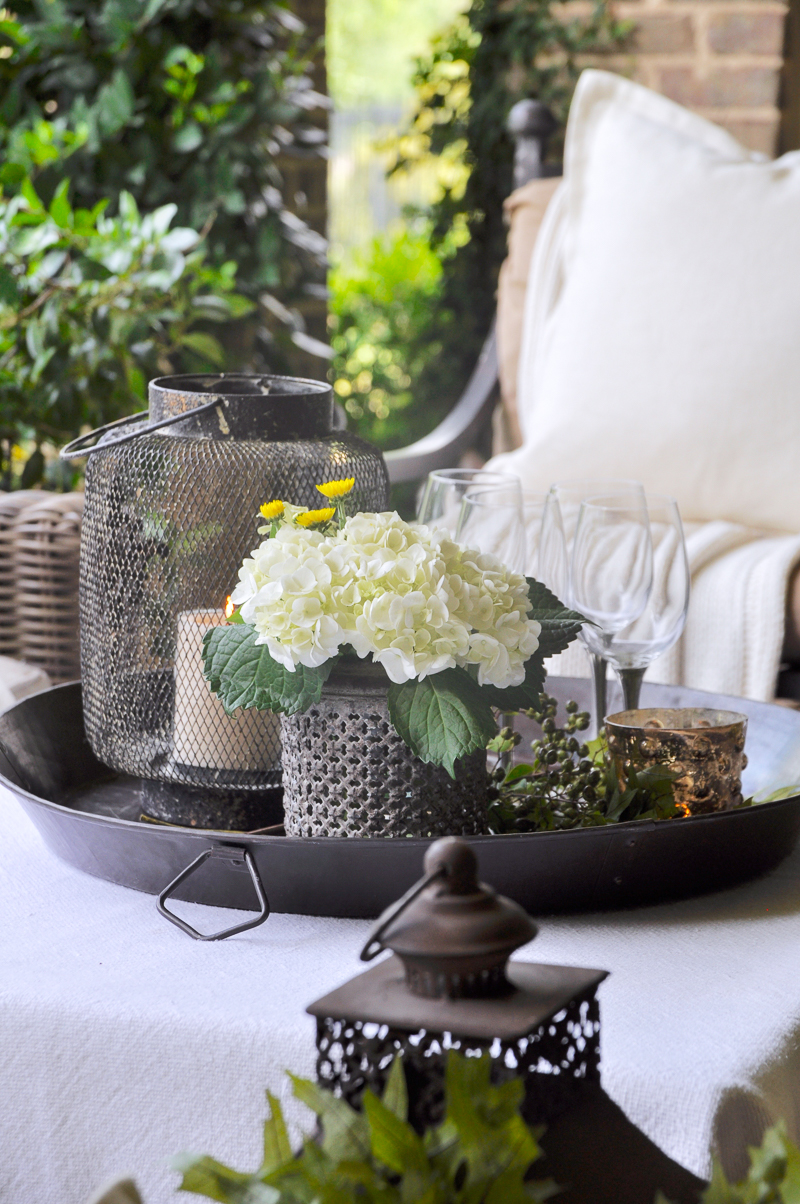 Thank you for joining me today! Please continue the tour by visiting Kelley Nan. She has several fall decorating tips of her own to share with you. Thanks again for visiting please consider subscribing if you would like to know what's new each week!
*Please visit my Sources Page for additional items.
*This post contains affiliate links.
*In some cases, similar items have been linked.