Today, I'm sharing 3 ways to style your bed. Each bed will be styled differently with some of the same pieces.
I updated my bedroom recently without changing any of the bedding. I didn't feel that it was necessary because I can always rearrange a few of the more decorative pieces and get a new look almost daily!
The truth is, I almost never make my bed the same way more than once. I simply love the art of styling too much to do so.
First, let's talk about the basics. Each bed I'll be sharing consists of the following in white:
A sheet set
A coverlet
A duvet
A set of standard or king pillowcases
Now it's time to get creative!
*This post contains affiliate links

Even though I love change, my preference is to keep things symmetrical. You will see this in the other rooms as well, but let's begin in the master bedroom.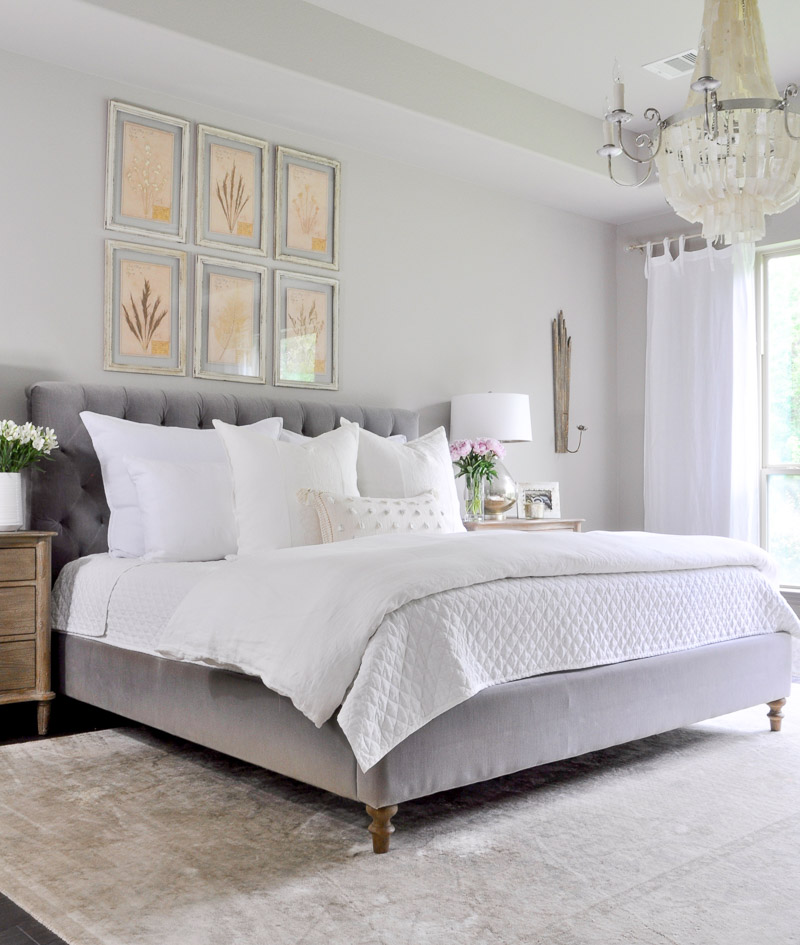 The coverlet goes on first. This one is the perfect width to meet the top of the bed frame, so I don't tuck it in. The duvet is then folded into thirds at the end of the bed.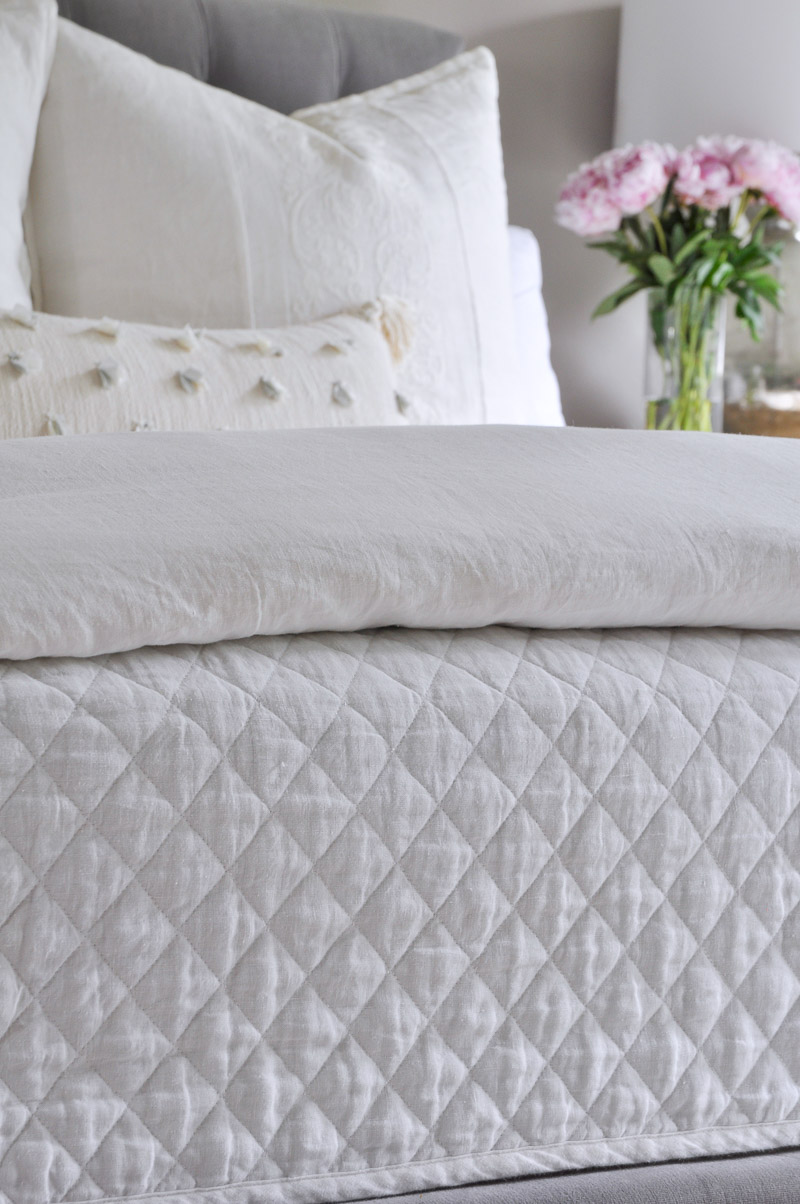 Next up – the pillows. I like to start with two big pillows. These are a bit of an investment, but worth it. Honestly, the first time I saw them, I thought they would be the new staple (And I still think that)! I have used two for this look and they go on the bed next to the headboard. In front of the big pillows, I added two king size pillows in cases which provide depth.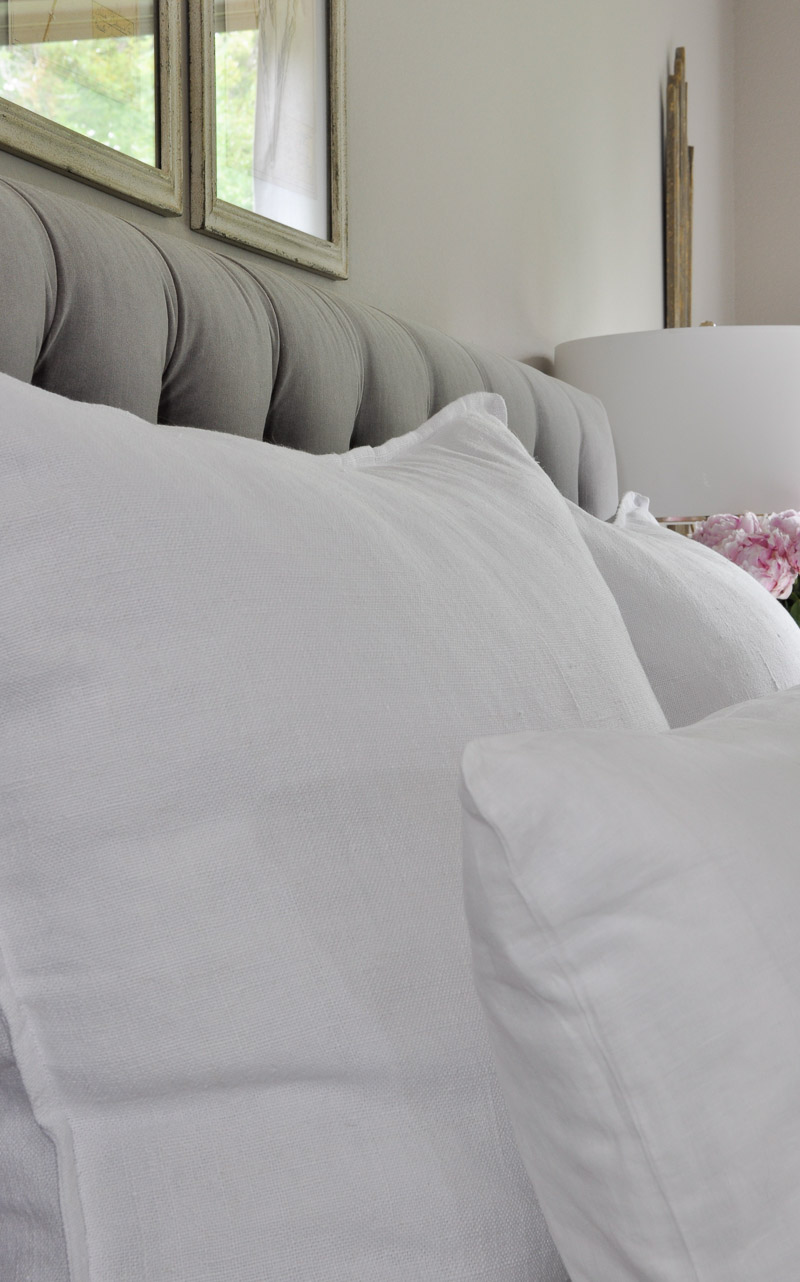 The decorative pillows include two euro shams and a cute lumbar pillow. I always try to make sure the pillows that show the most have a pretty design or texture, especially when using all white or neutrals.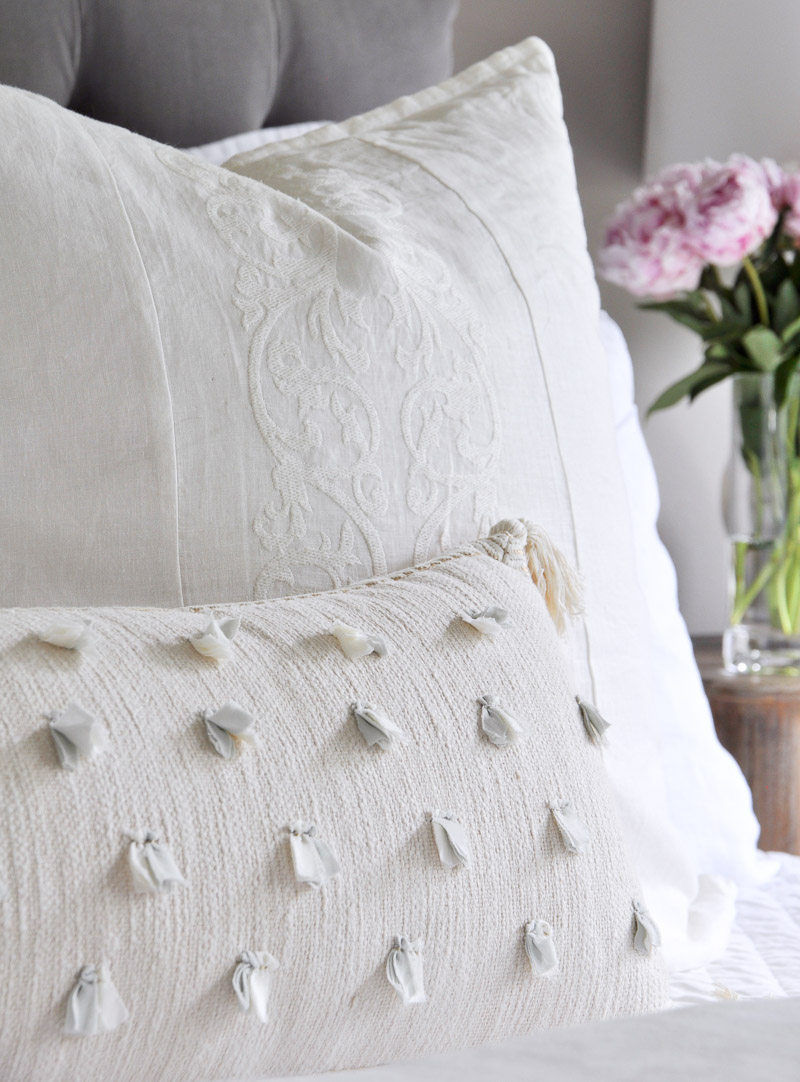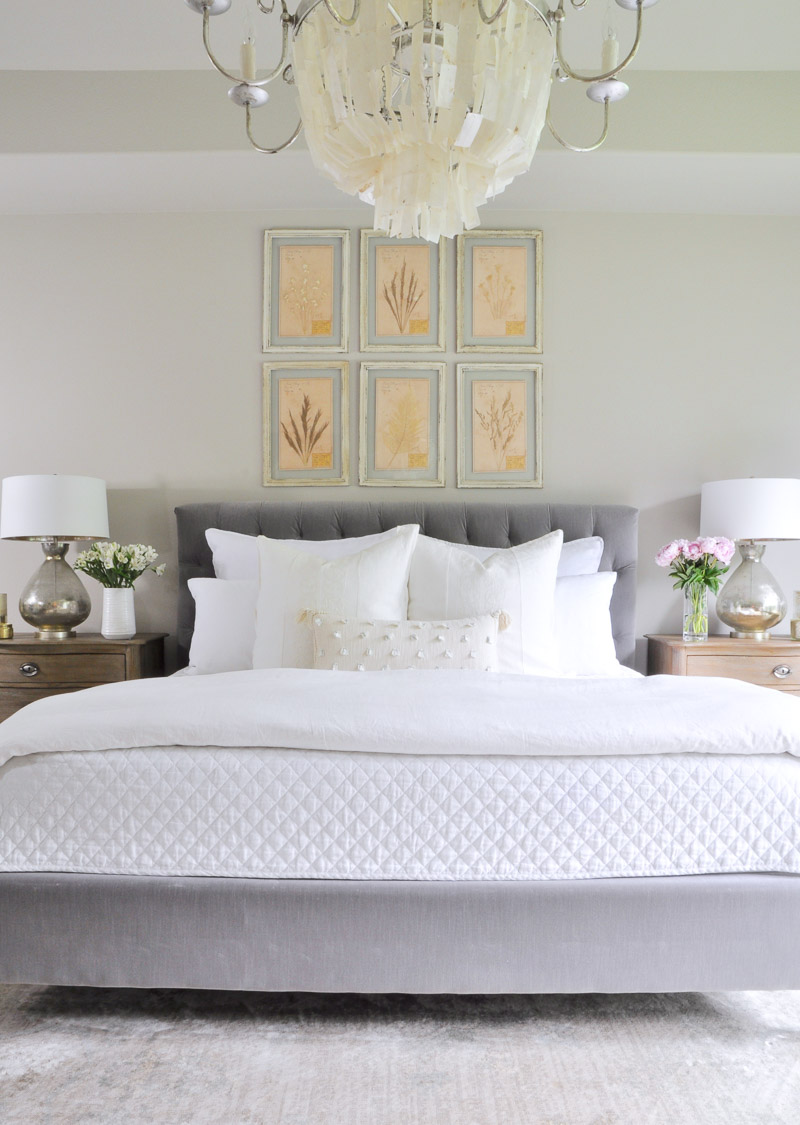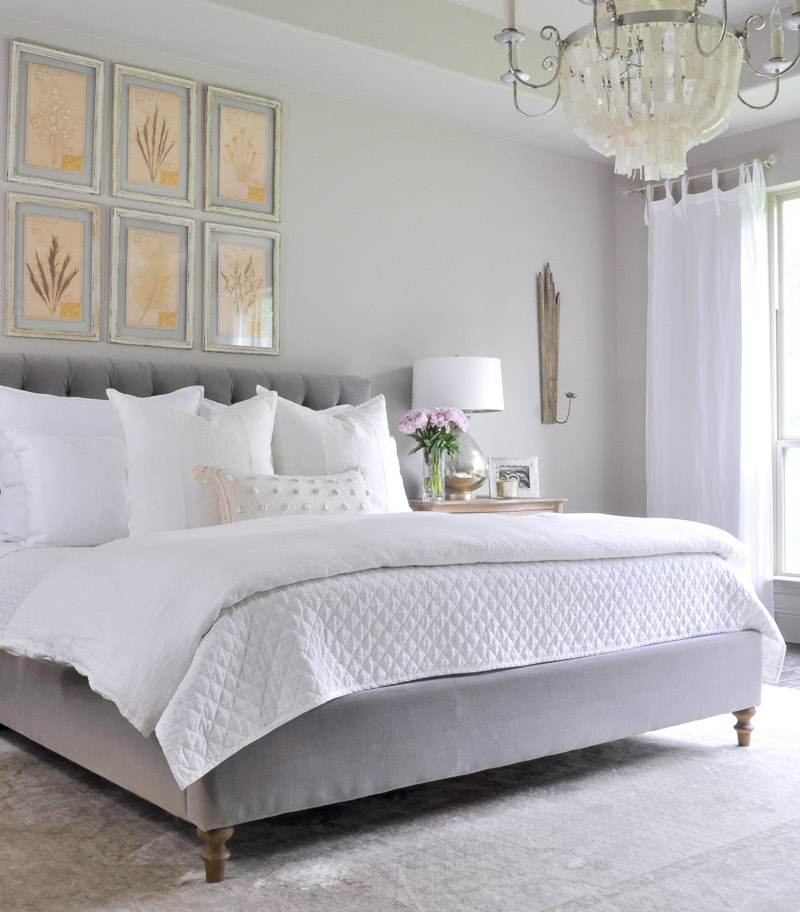 Get the Look – Master Bed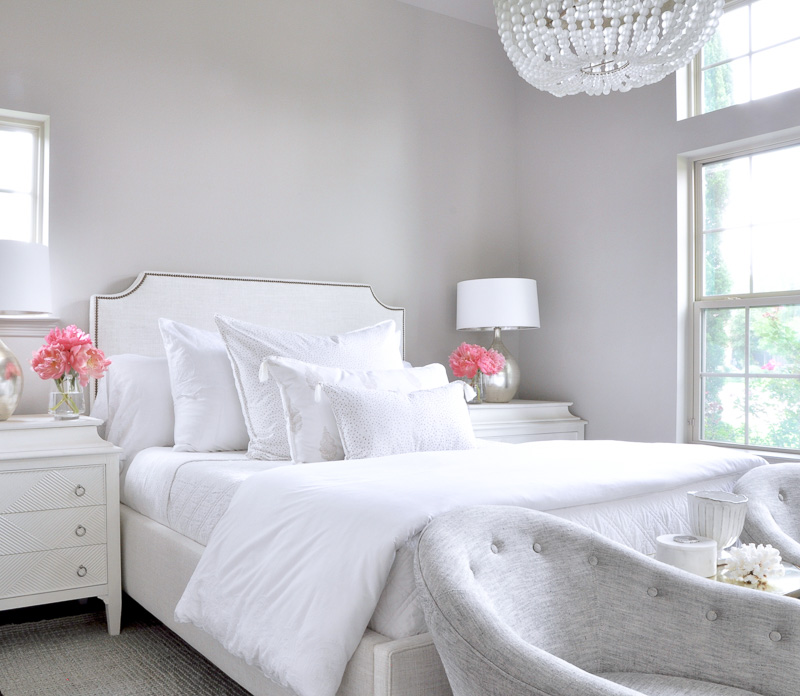 Once again, I began with a coverlet and duvet. This time the duvet is tucked in for a slightly more tailored look.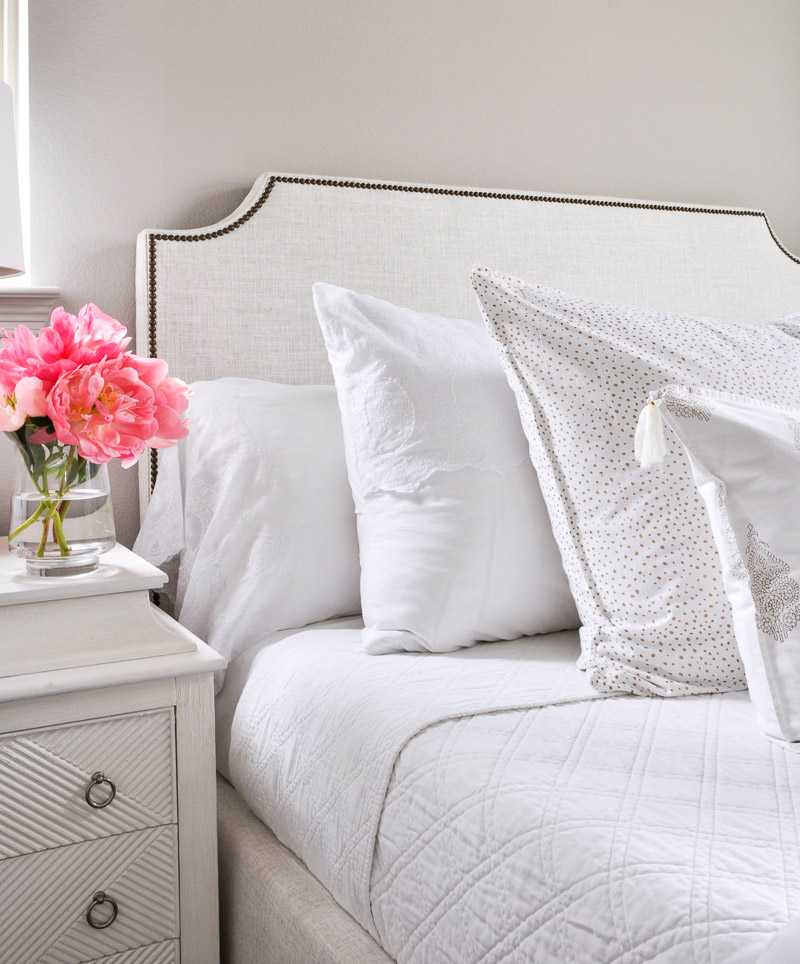 The rows of pillows start with two standard pillowcases in the back. They have extra long decorative trim, which you can see even though they are behind all of the additional pillows. Next, I added two euros, then I finished the look with one big pillow.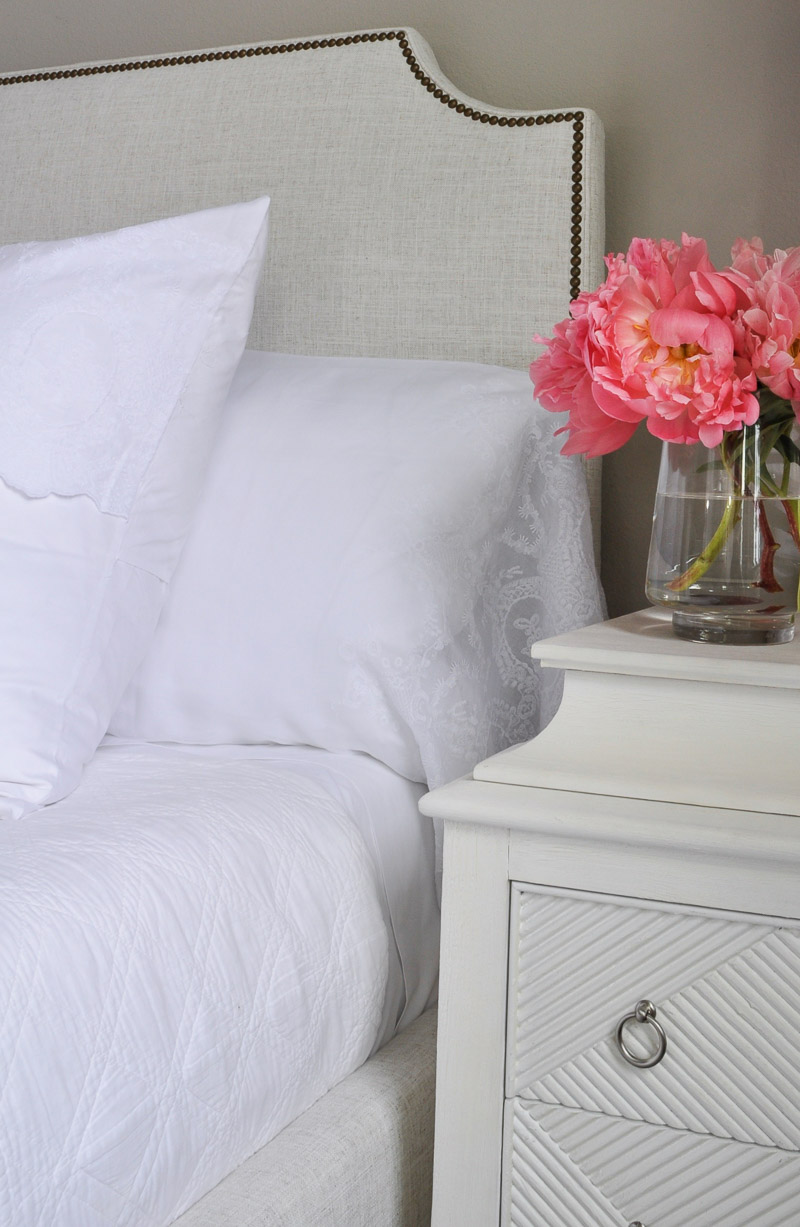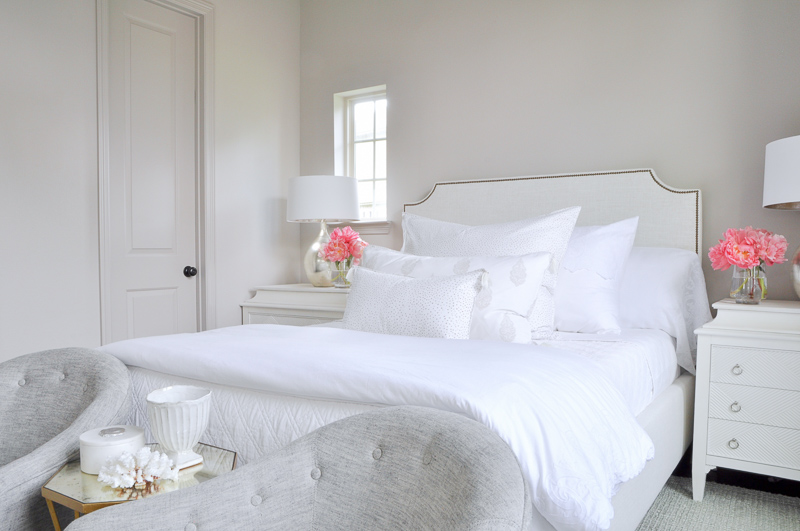 Additionally, there are two more decorative pillows consisting of a large and a medium lumbar variety. The ones I chose are hand blocked and have cute tassels which keep them interesting. Tassels are popular now and often add a whimsical vibe that keeps bedding from looking too formal.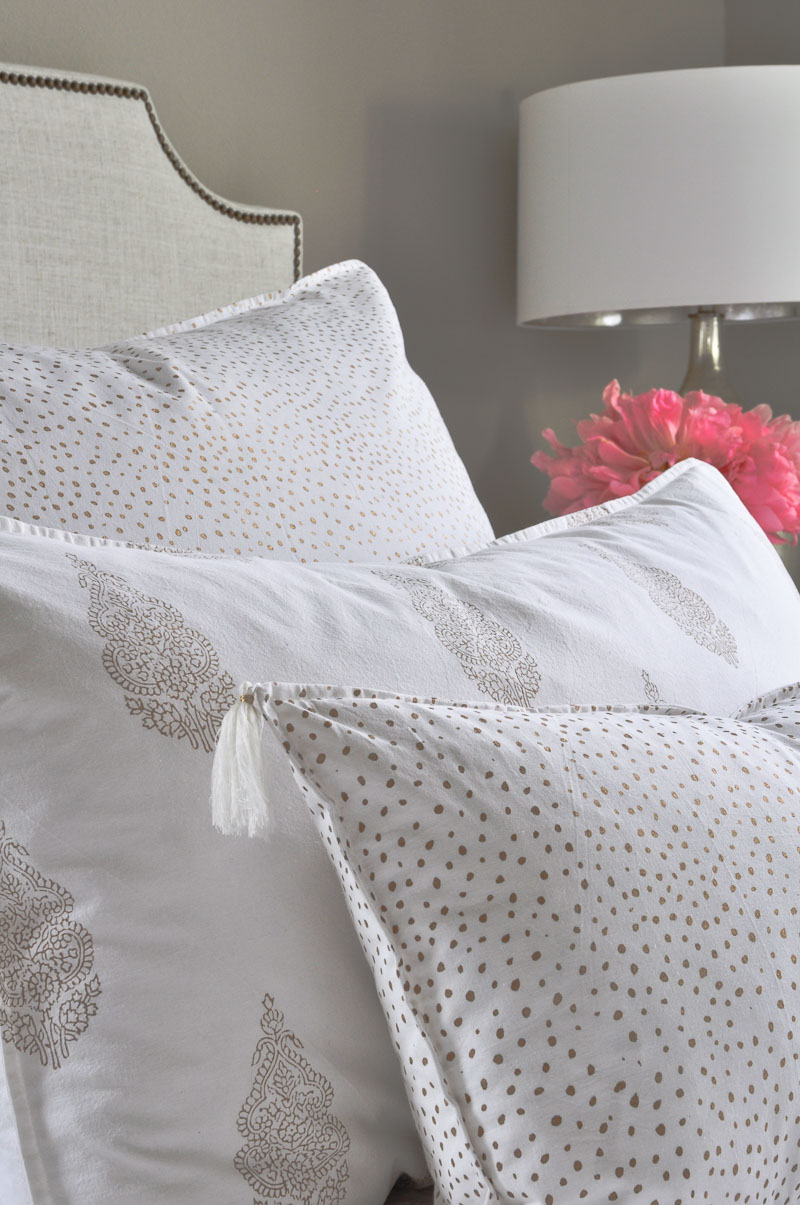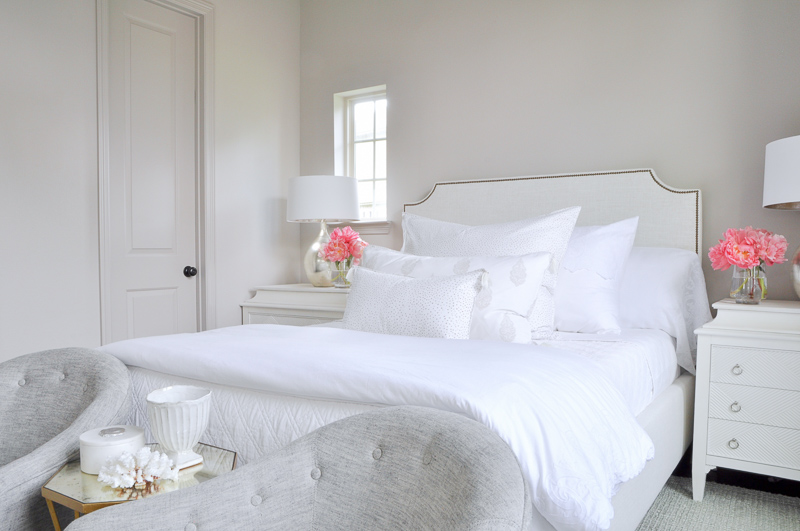 Get the Look – Bedroom 2


This room has a very bold, dark floral wallpaper. Therefore, I like to keep the bedding a bit more simple so as not to compete with the such a statement wall.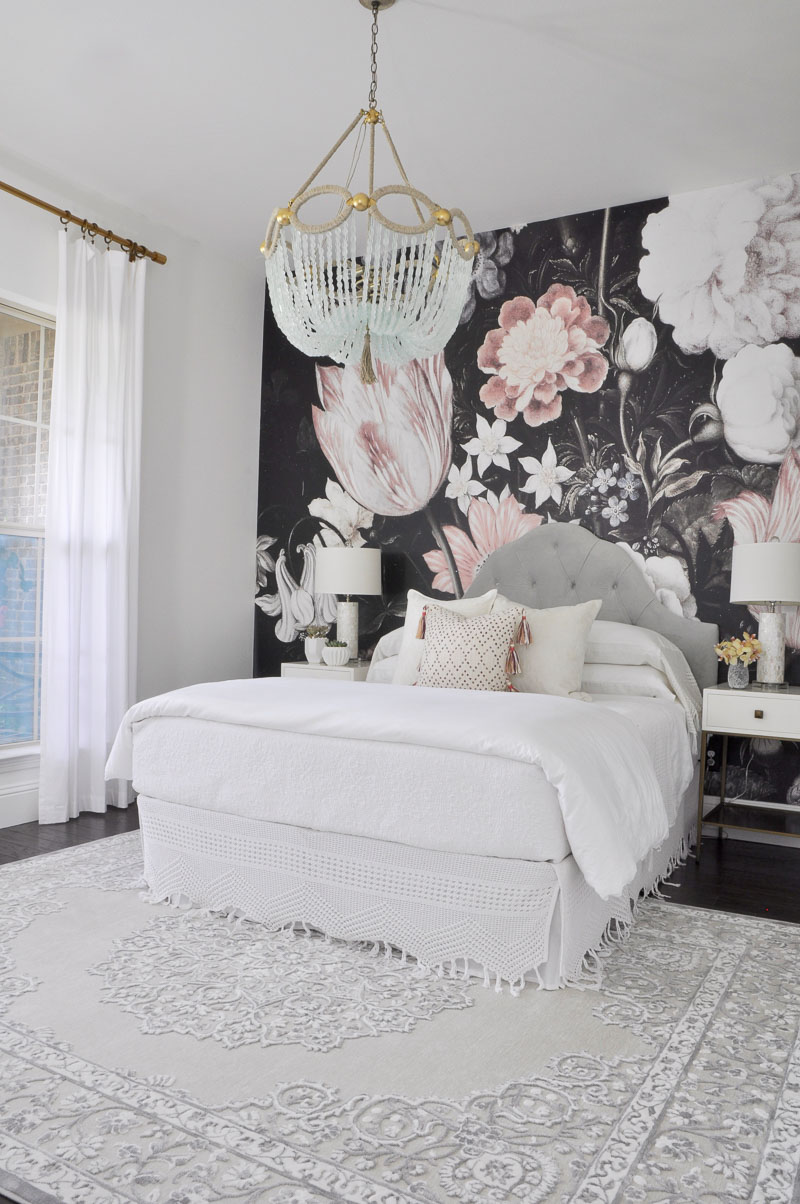 Again, here I have tucked in the coverlet and added a duvet at the end of the bed. I have also used a quilt folded at the end of the bed in a contrasting color. You can see that look here.
This room features a headboard without a matching footboard. Because of this, I decided to use a beautiful crocheted bed skirt. For extra interest, I added a top sheet that has the same trim.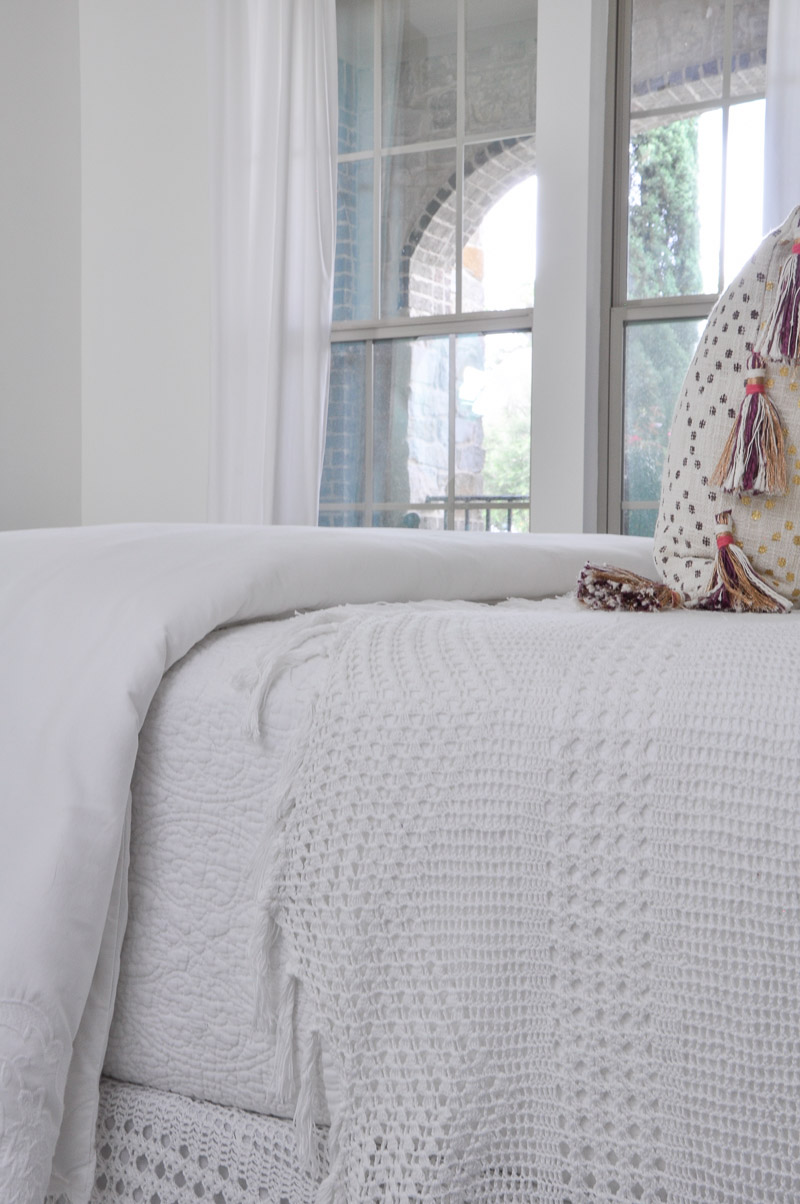 Here, I chose to use two sets of standard pillowcases next to the headboard. The difference is they are stacked and flat on the bed. The one on top features a long crocheted edge similar to the sheet and bedskirt.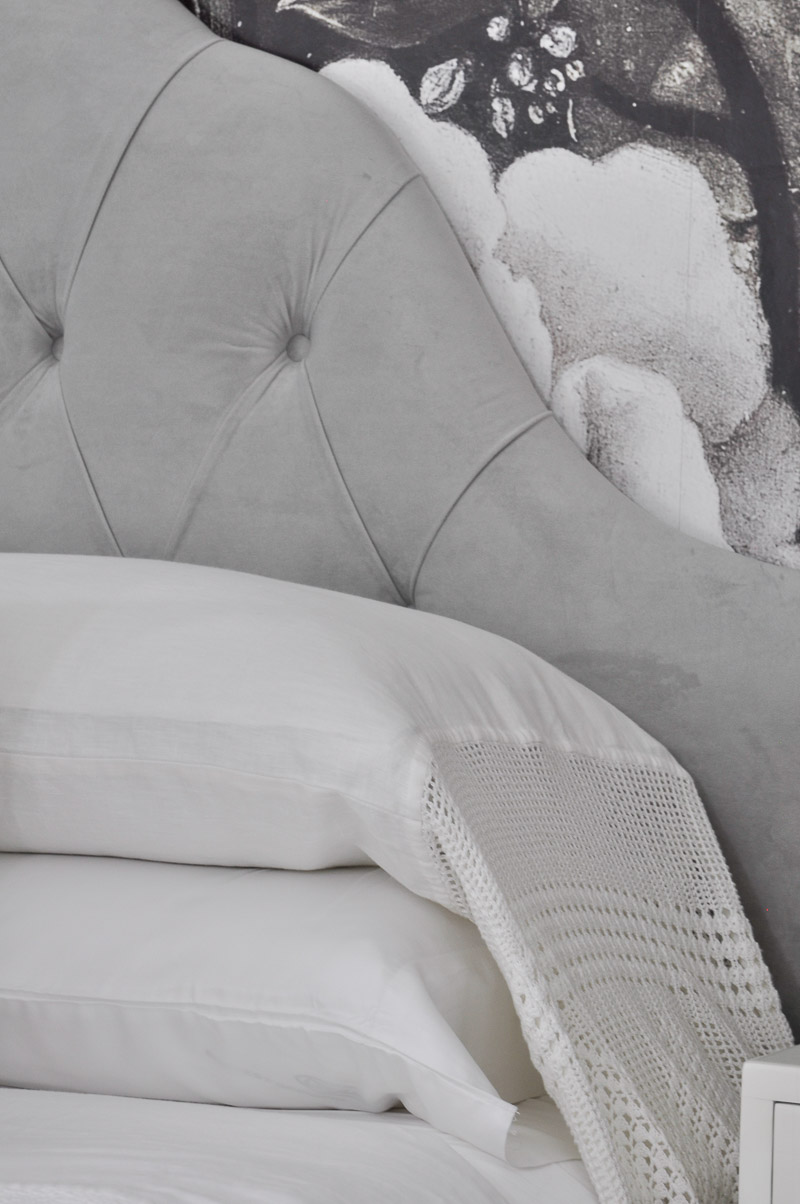 Finally, there are three decorative pillows, two white pillows featuring different fabrics, and a cute printed pillow with big pink tassels. That's it!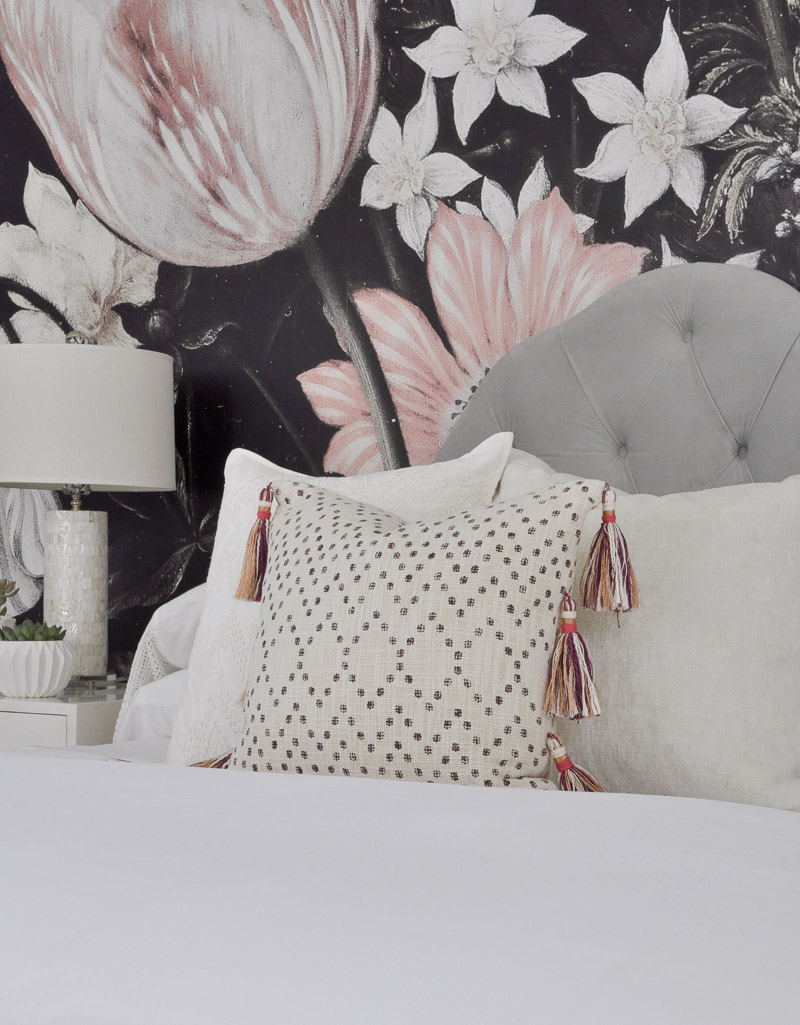 Get the Look – Bedroom 3

I want to challenge you to mix things up from time to time. Put a pillow in a non-traditional spot or add something with an interesting trim or tassel. In doing so, I bet you will feel that you've refreshed your bed without a major bedding purchase!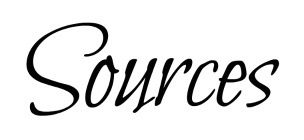 For additional Guest Bedroom Sources for both guest rooms, please click here.
For additional Master Bedroom Sources, Please click here.

Thank you so much for visiting Decor Gold Designs! I'd love to stay connected. If you would like to receive weekly updates, please sign up for our newsletter by clicking here and filling out the short form.
Now I'd like to send you to my dear friend, Randi's website,  Randi Garrett Design, where she will be sharing 3 ways to style the same bed! Randi is an incredibly talented designer and you won't want to miss her fabulous styling tips!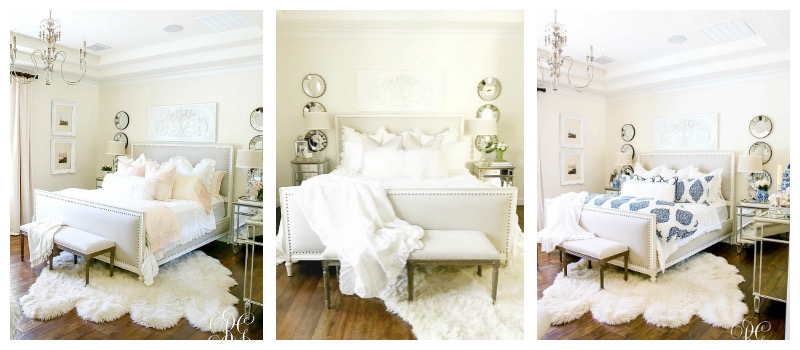 PIN THIS!