Go ahead and ask me anything.
I don't mind.
Where is this from?
What color is that?
How do you do this?
I have been paying attention to your questions throughout all of 2016. As a matter of fact, I thought it would be interesting to share the most popular questions with you. Let's get to it!
What color is the paint on your walls?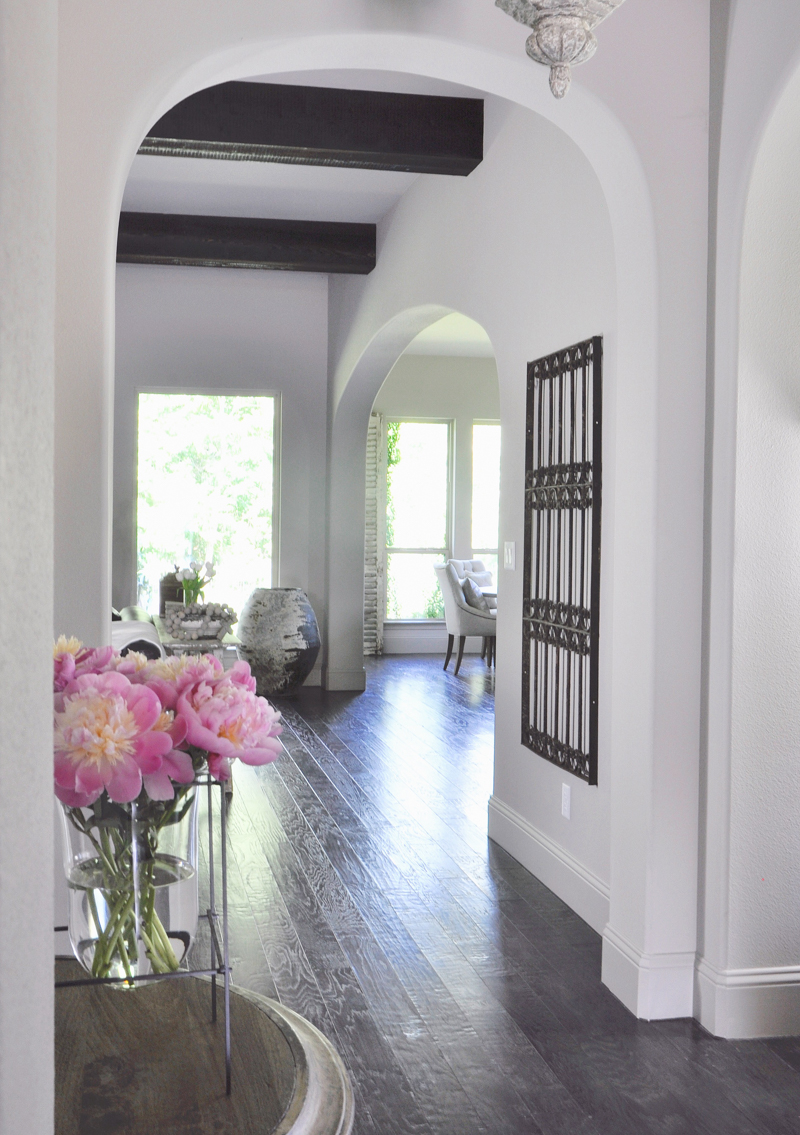 I field this question very regularly. The truth of the matter is it is a custom blend which I couldn't pinpoint for you today. However, a paint that most closely resembles it is Behr Perfect Taupe. It is darker than my paint, but they should be able to reduce it for you at the paint store until you feel the color is correct.
I should also point out that this color does not photograph all that well. The colors you see in my images on here and on Instagram are different than the actual color. I would suggest you bring in the image with the wall color you would like to replicate to your local paint store and work from there.
What color is the paint on your kitchen cabinets?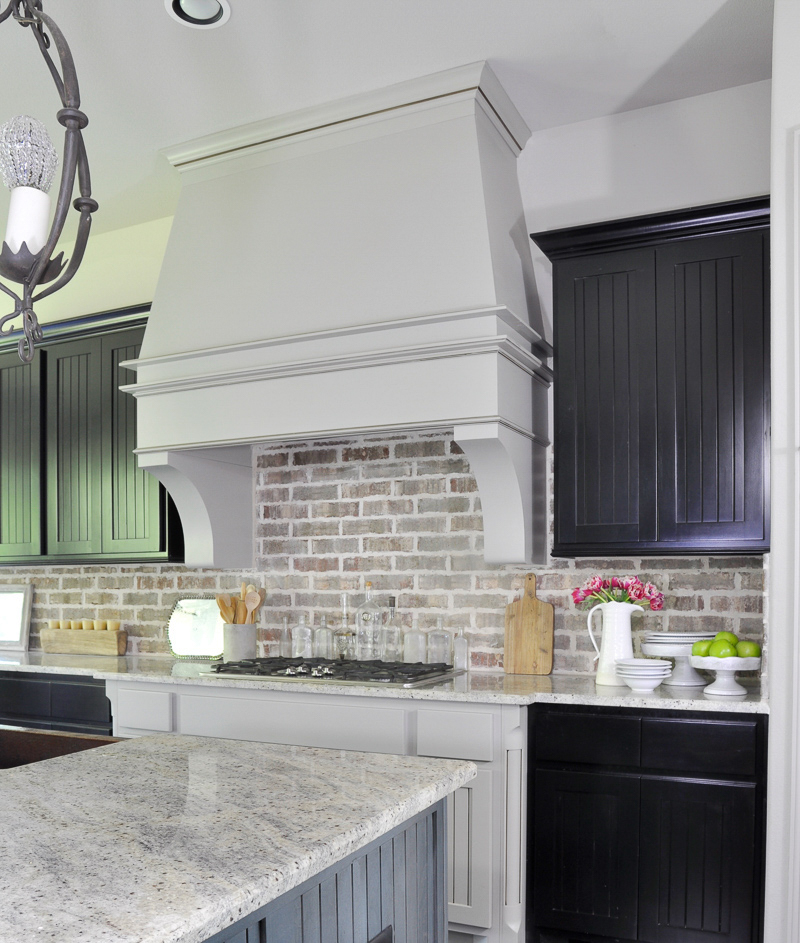 When we went to select our cabinetry for this home, while there I decided we needed to do three cabinet color choices. My husband looked at me like I had lost my mind.
The perimeter cabinets are black. The vent hood is a soft gray with some inking/aging along interior joints. The island is a weathered blueish gray combined with an aging product. Kent Moore is the manufacturer and they actually perform paint touch up on cabinets in your home. What a perk!
I also get asked about the brick back splash. It is by ACME and the brick faces were cut thin so they could be mounted on the wall. As brick is porous, make sure living with a brick surface in your kitchen is the right choice for you. We do not cook with a lot of oil in our home. I would imagine that excessive oil in the cooking process will eventually discolor the brick around your cook top.
Where did you get ______?
I ordered the vast majority of our items four years ago while our home was under construction. Some were purchased locally. Others were ordered from various vendors and are no longer available from the original source. One item, my round breakfast table, is an older table that I painted. However, I did manage to source the following items:
 Dining Room Chandelier                     Leaning Mirror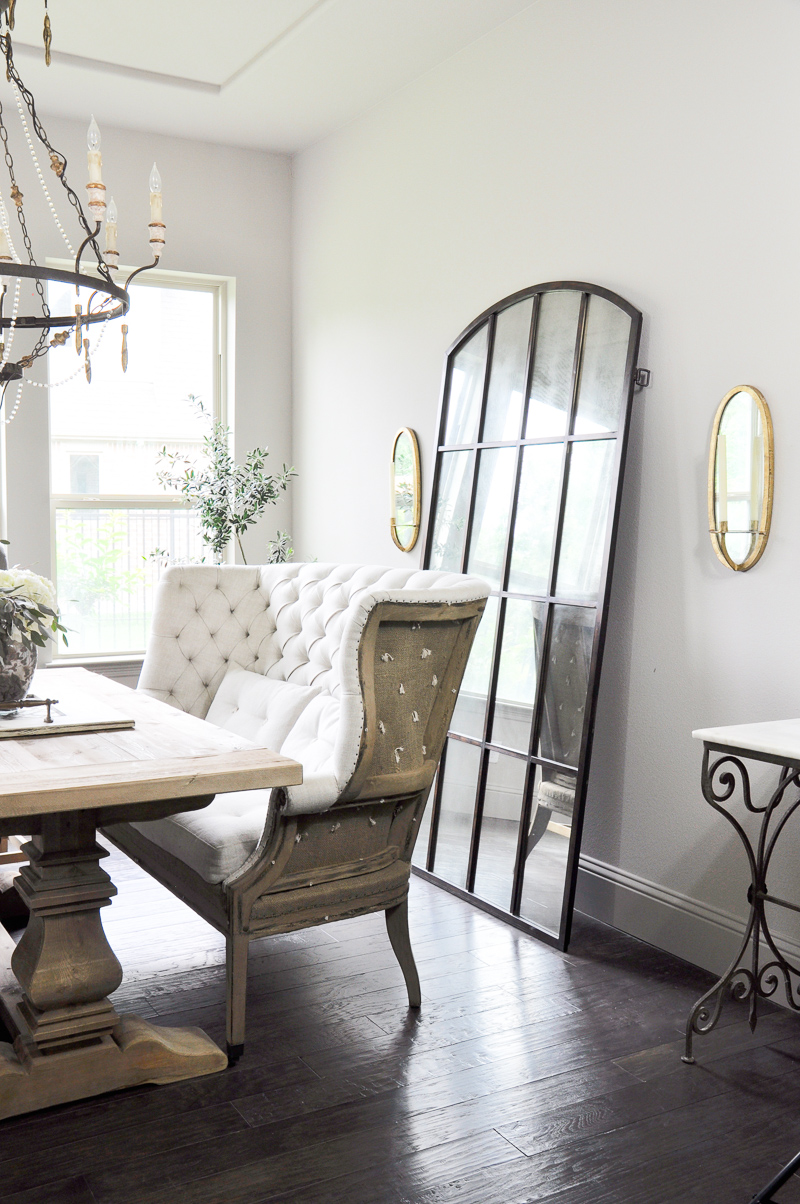 Shop my Dining Room

Breakfast Room Chandelier          Chairs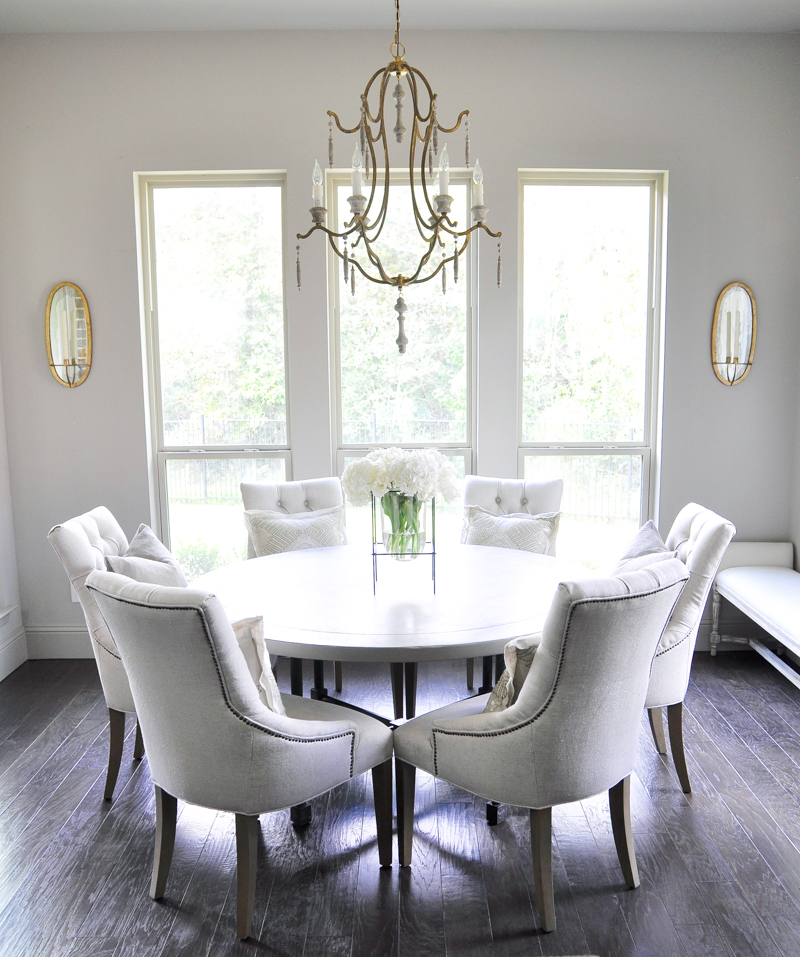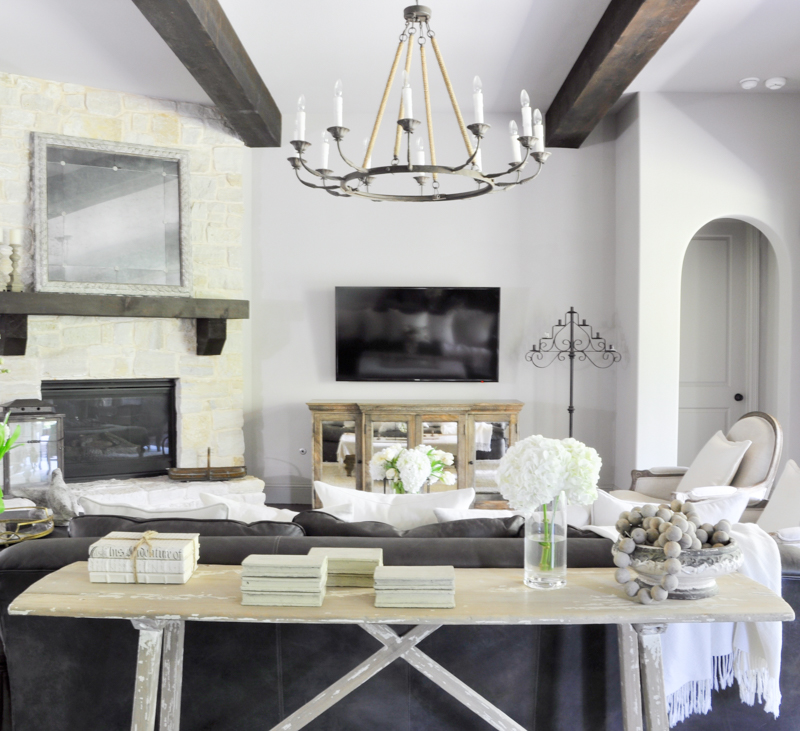 Shop my Living Room

How did you grow your Instagram account?
I wrote a full post about growing your Instagram account. You can find it here.
How do you keep your house so clean with four dogs?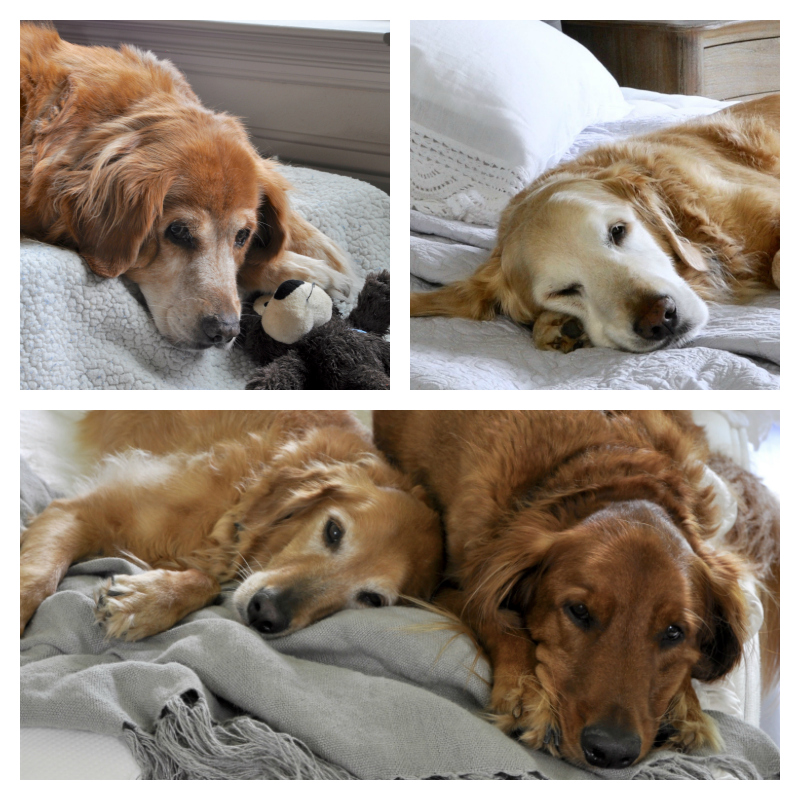 I have 5 Roombas. Just kidding. But, that would be awesome! I literally vacuum the home nearly every day. If a day goes by that we do not vacuum, the floors are swept with a duster which picks up pet hair quite well. Additionally, it does not hurt that our dogs are gold in color. Thankfully that hair blends in with the wood floors and our fabrics throughout our home. In the spirit of transparency, I do have the home professionally cleaned twice per month. Check back for a full post about this coming soon.
Do you offer interior design services?
I don't. Running this blog and my Instagram account is beyond a full time job. I cannot express to you the time and dedication it takes to manage these two entities. You would be amazed.
In case you missed it, you can see my top 10 posts of 2016 here.
I am enjoying this journey and I am very excited for 2017 and beyond. I hope you stick around and take it with me!