It is no secret that Christmas decorations are available earlier and earlier each year. As a blogger, I find myself creating my next dream Christmas tree in my head as early as July or August. Way too early for most of you, I know. That's okay though. You'll be able to save this post for the day when you're ready to put together a beautiful Christmas tree.
I adore decorating my trees. After years of doing so, I thought it was time for me to share some favorites with you. AND I will be help you recreate them in your own home!
Over the next week or so I will be sharing 5 styled trees here. You'll have everything you need to get the look of each of them. I'll be sharing tips and tricks, all available sources, and video tutorials on Instagram Stories!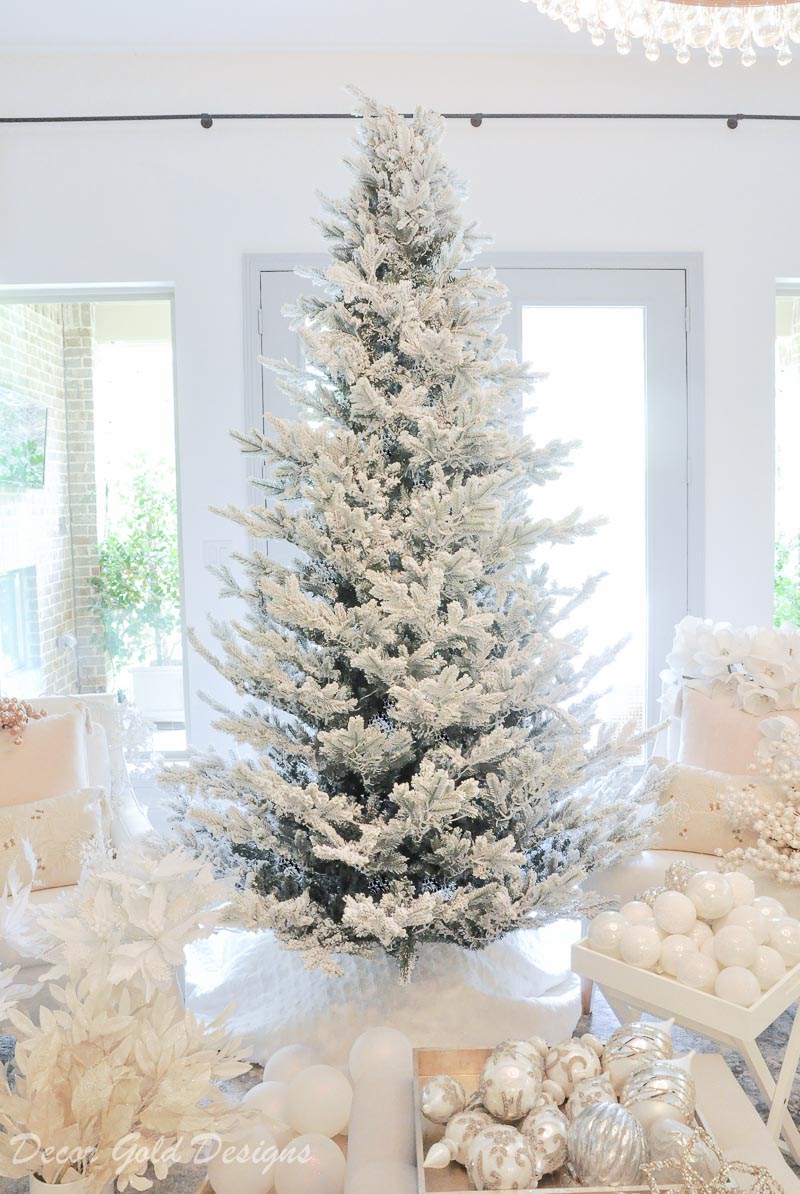 Find my living room tree here! (Similar)
Whether you are ready to put up your dream Christmas tree soon or you would rather wait until after Thanksgiving, these posts are for you! Hope you'll consider subscribing to Decor Gold Designs in order to receive email notifications as new posts are published!
*This post contains affiliate links. Disclosure here.
Today's tree, a white, blush, and rose gold tree, was created as a coordinate of my new (at the time) dining chairs.
The tree is an artificial flocked tree. It is 9′ tall and slender. A slender tree is perfect when you don't have enough space for a full profile one.
A pre-lit tree will save you time. I recommend getting a tree with as many lights as possible.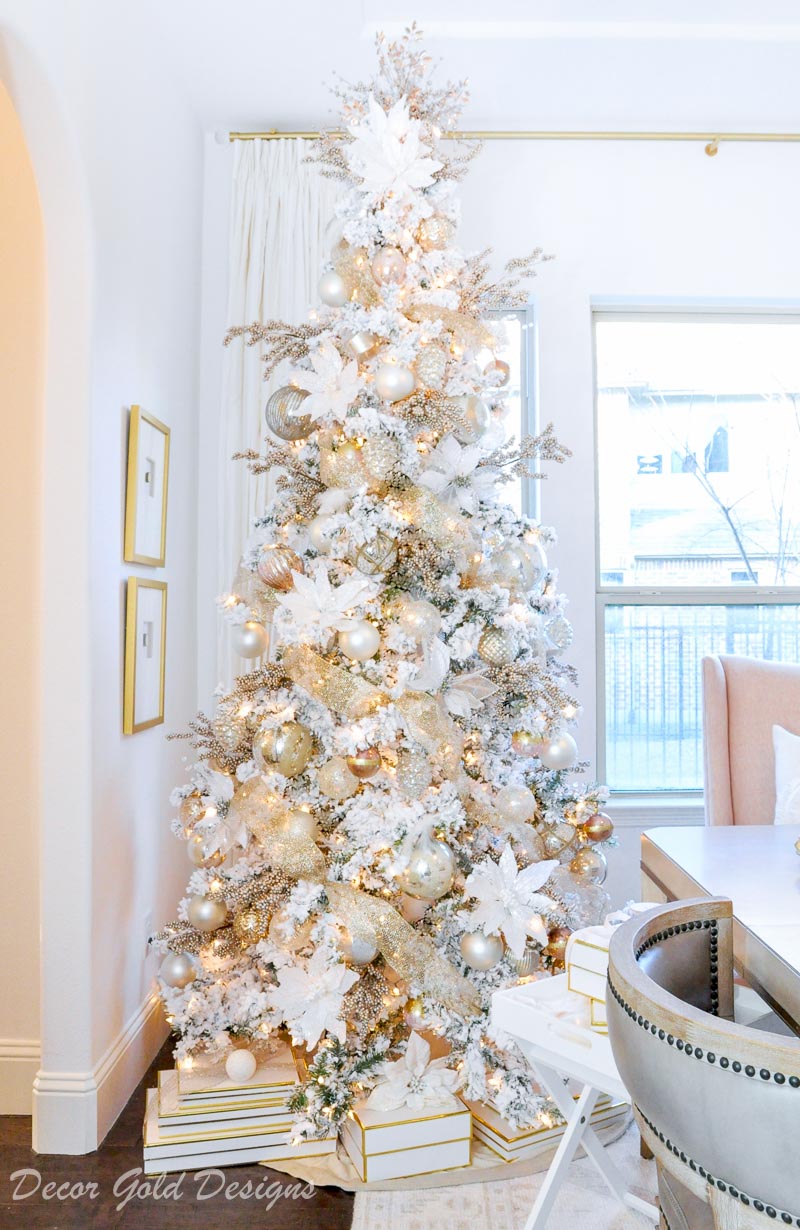 SHOP CHRISTMAS TREES

Use ornaments in numerous sizes, colors, and finishes, while maintaining a theme. Your theme should complement your home. You can see that my theme, Glam White, Gold, & Rose Gold, is perfectly fitting for this space.
Try using colors from the room where your tree will be displayed. Also, add a new color or two to help your tree stand out as the star of the space.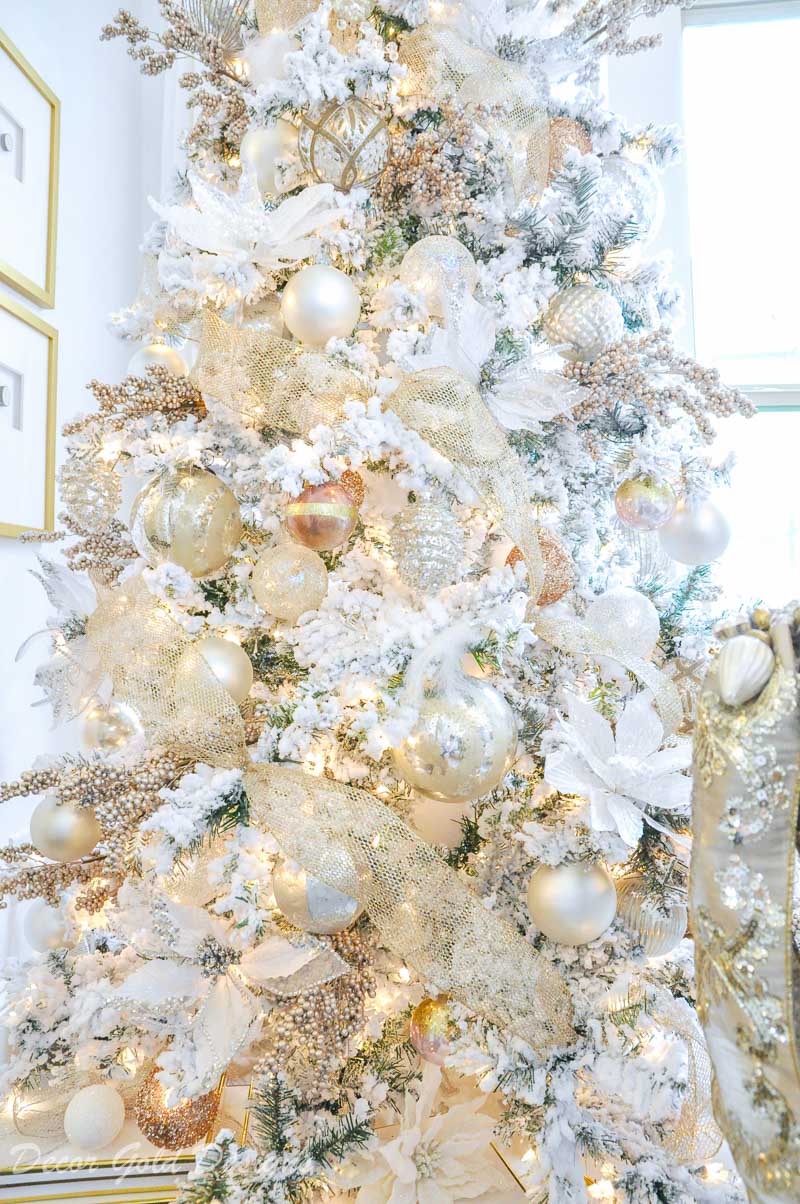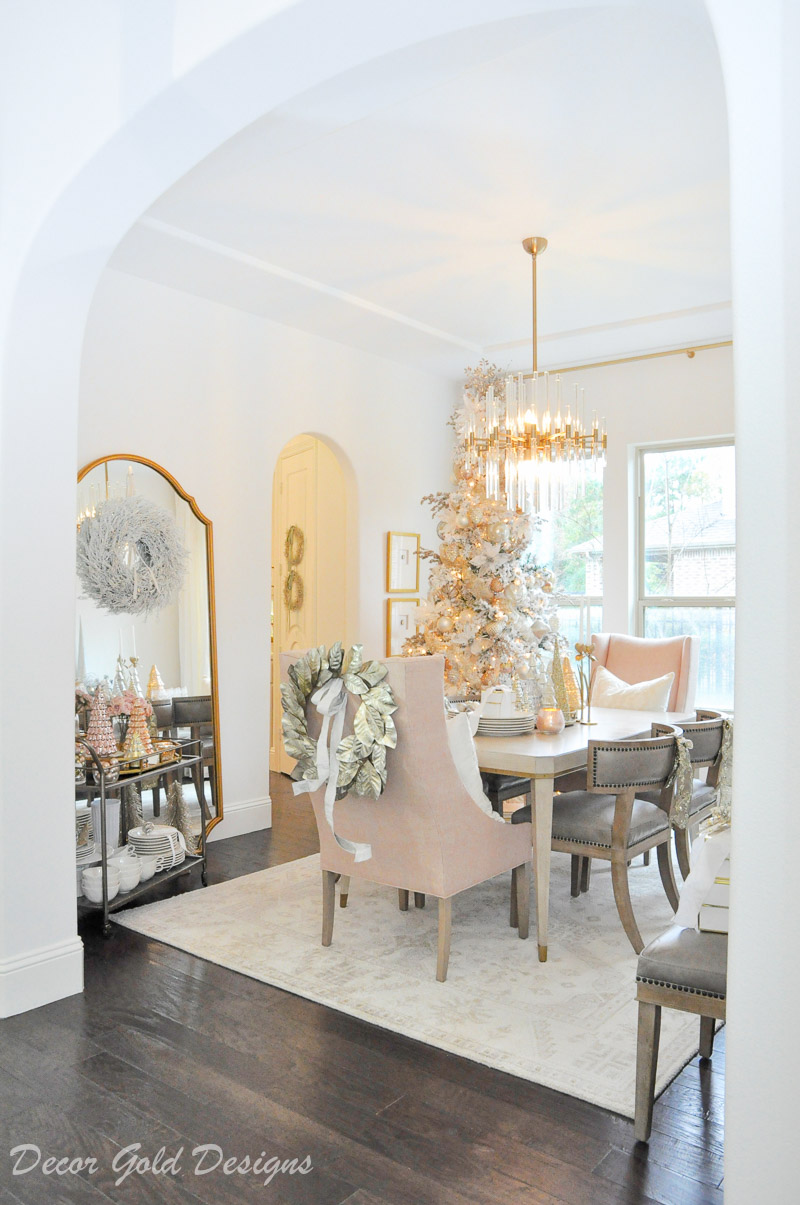 You can find all of the steps to recreate this tree here and everything you will need to get a similar look below.
16 Taupe Berry Picks

6 White Poinsettias

4 White & Silver Poinsettias

8 Mercury Glass Ornaments

8 White/Pearl/Ivory/Dove Gray Ball Ornaments

6 Glitter Pinecone Ornaments

2 Gold Glass Ornaments

16 Rose Gold & Glitter Ornaments

Glitter Gold Ribbon

Tree Skirts & Gift Boxes

Don't forget to visit my Instagram story highlights for a video of my latest tress styling.
I hope you'll stay connected…..
Click on the Image to Subscribe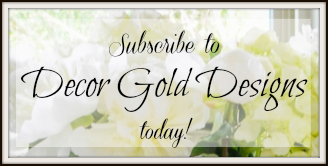 SOCIAL
Instagram | Pinterest | Facebook
Follow me on the LIKEtoKNOW.it app!