Recently I was asked to be a guest on Fashionable Hostess. I wanted to create something special, so in addition to my tablescape which you can see here, I felt decorating a simple cake from my local grocery store would be a fun and exciting element to add.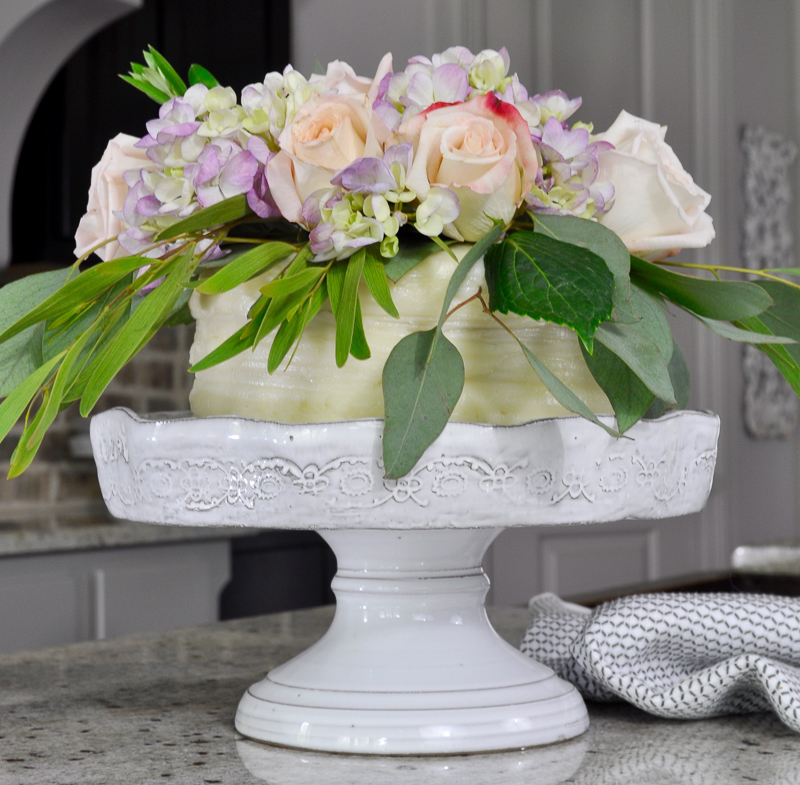 Any cake will do. I chose an Italian Cream Cake.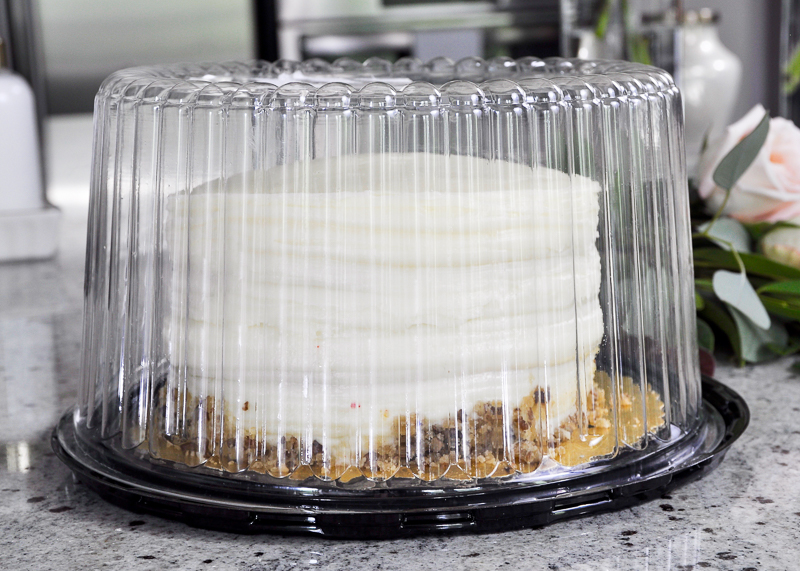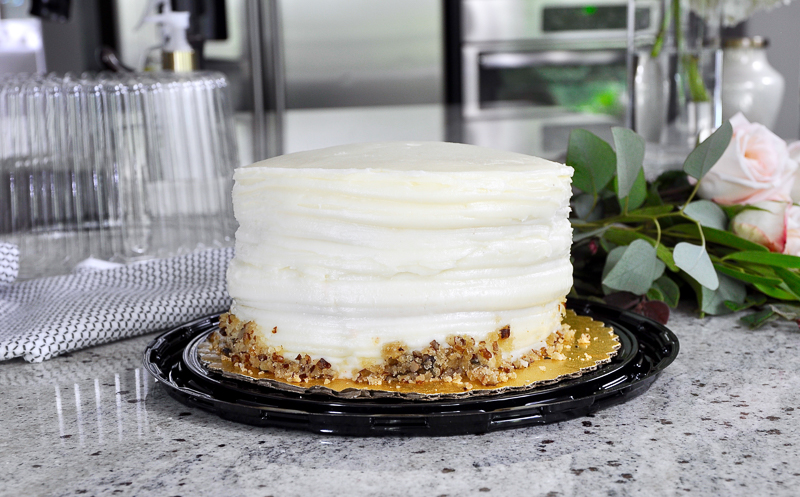 I was watching an employee at the bakery as I wanted to learn how they were able to smooth out the icing which makes the cake look professionally decorated. She used a bench scraper, which is the must-have tool that will take icing your cake to the next level. To use it, put extra icing on your cake….more icing than you would normally, then drag the bench scraper over cake to create a smooth surface.
This is the scraper I use.
(Click to shop) 

You will need a beautiful plate or a cake stand. My favorite one we own is from Anthropologie.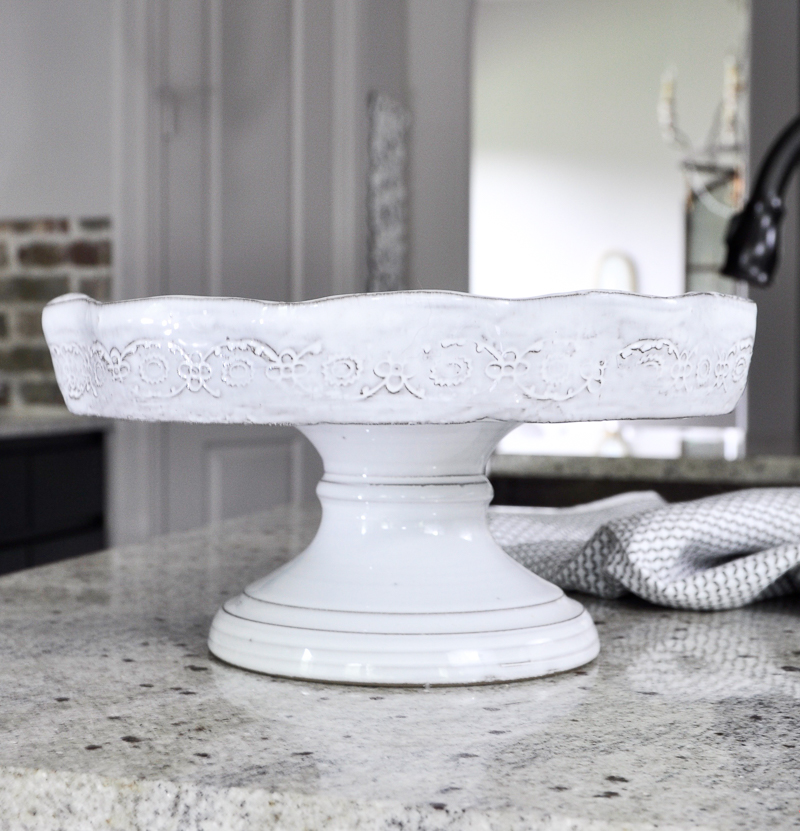 Get the look, cake stands

I brought home some extra frosting, just in case I messed up a section. Your grocery store's bakery should have some available if you ask them. It is relatively inexpensive and vital for cake decorating.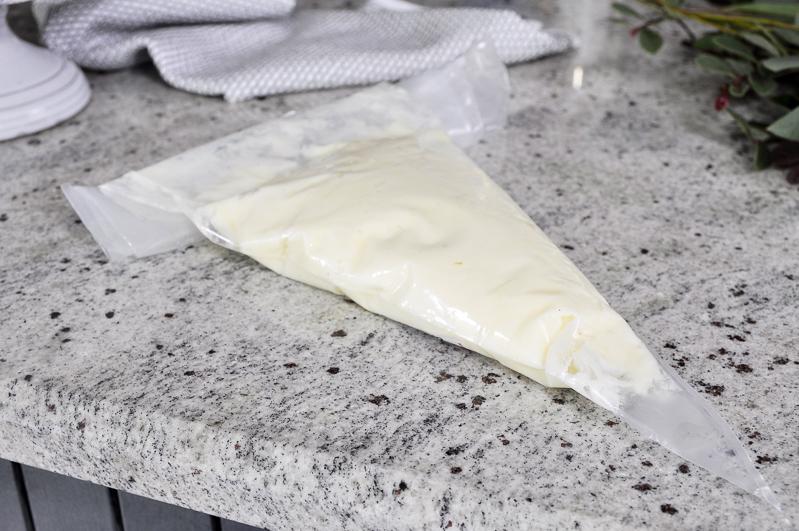 Next, I gathered the flowers and greenery I wanted to use to decorate the cake. I chose eucalyptus, roses, and hydrangeas.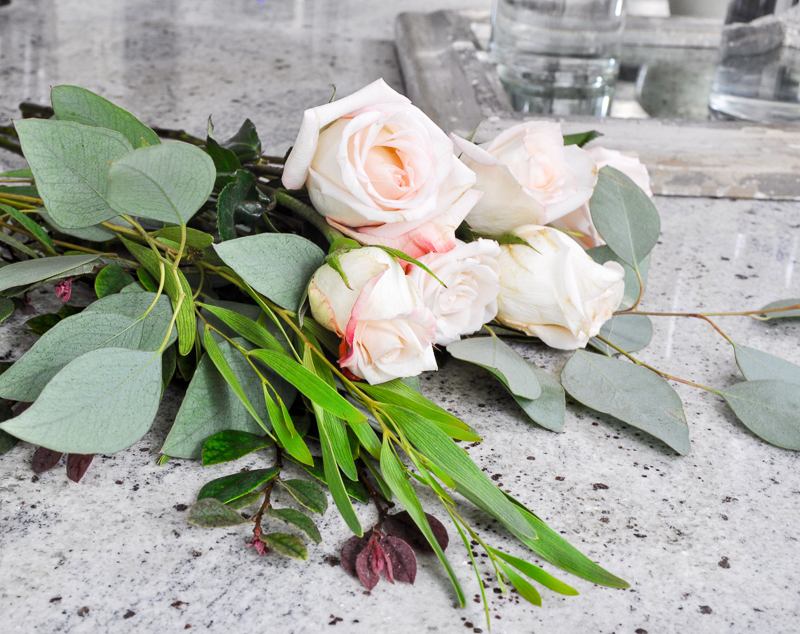 I washed the flowers and greenery and added the eucalyptus first and then the roses. Last, I filled in with the hydrangeas. I like for the finished cake to have a full look.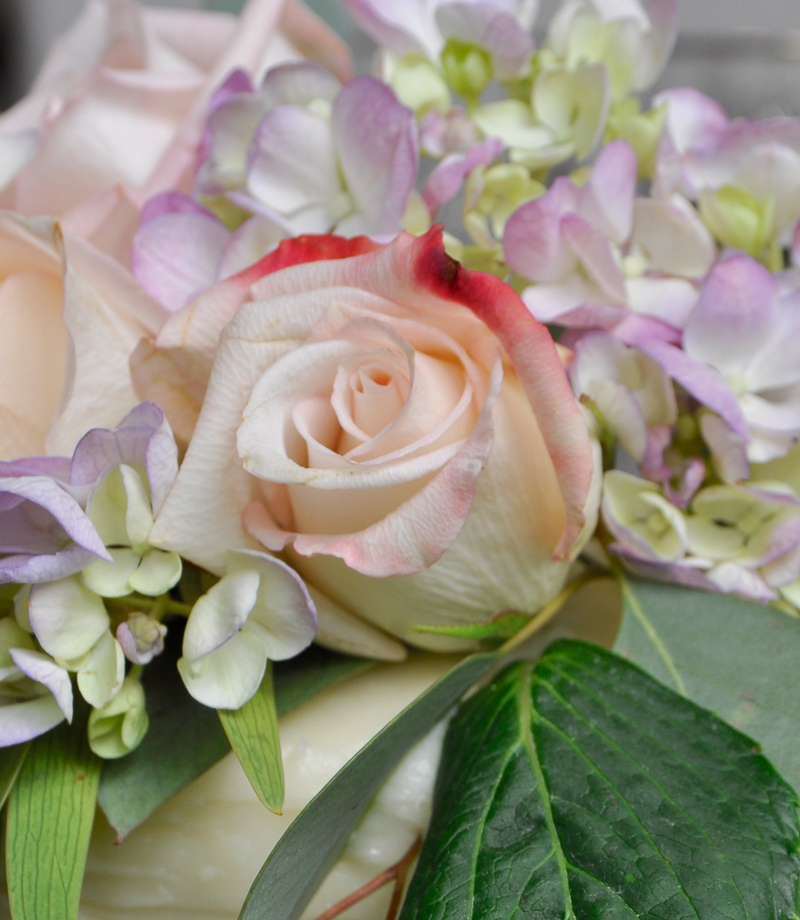 And here it is…..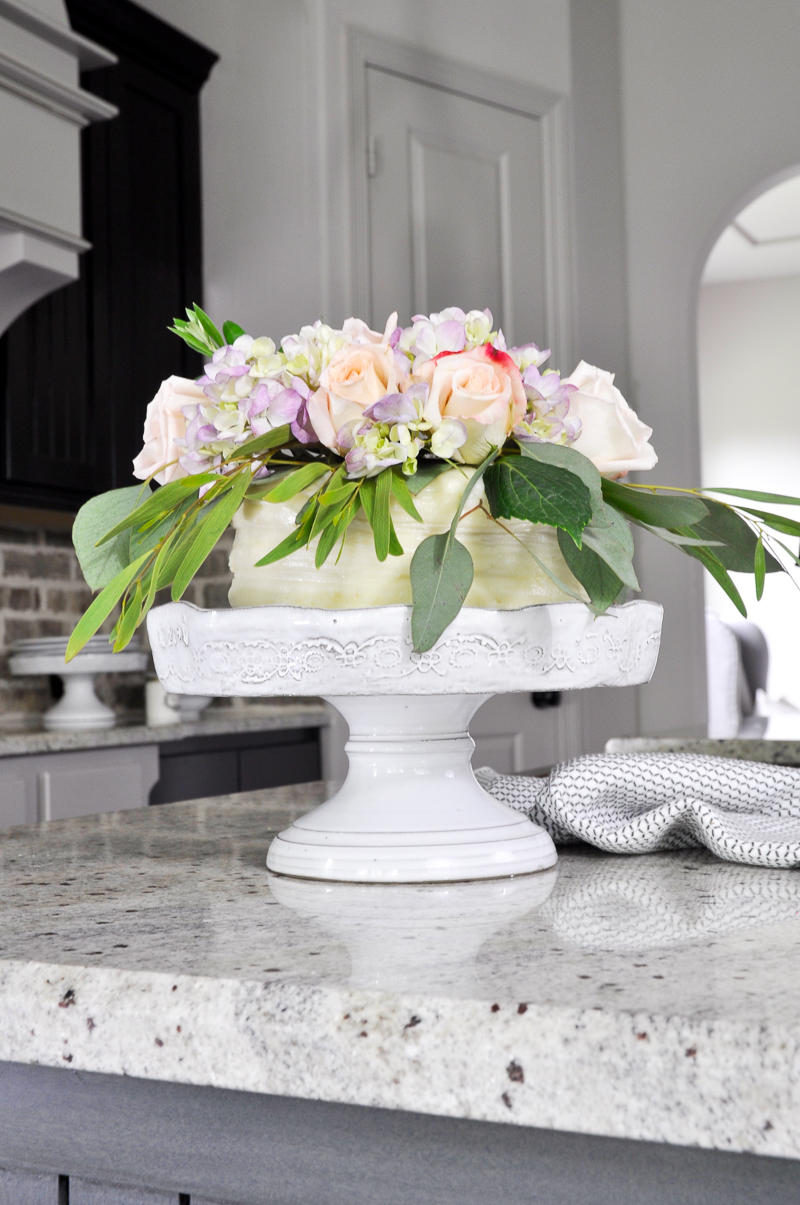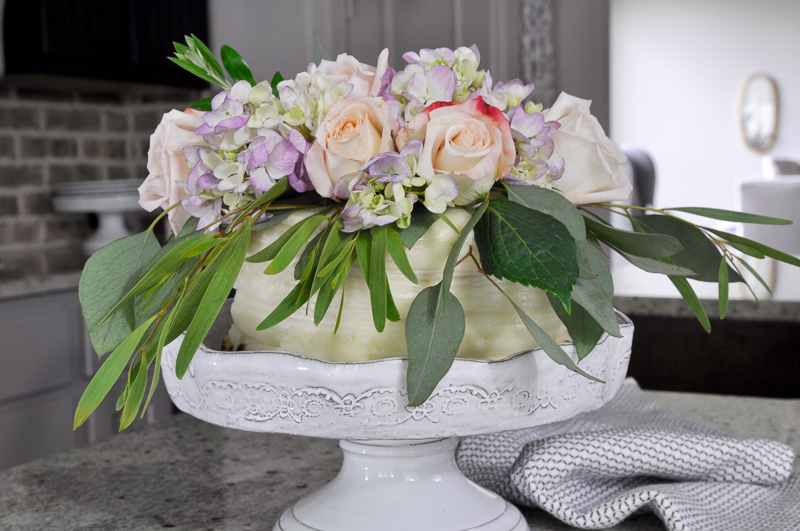 Easy, right? The decorated cake is perfect for birthdays, showers, luncheons, dinner parties and other fun events.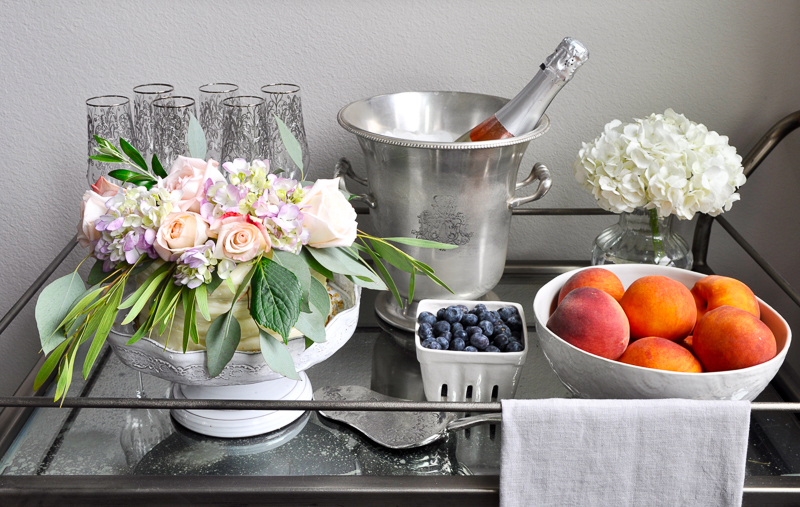 Get the look, bar cart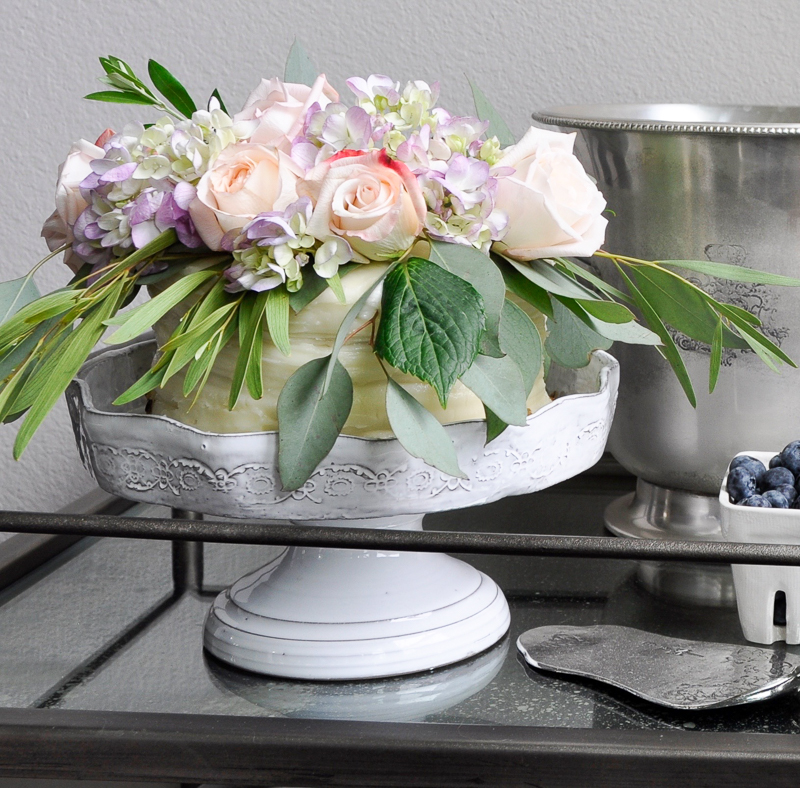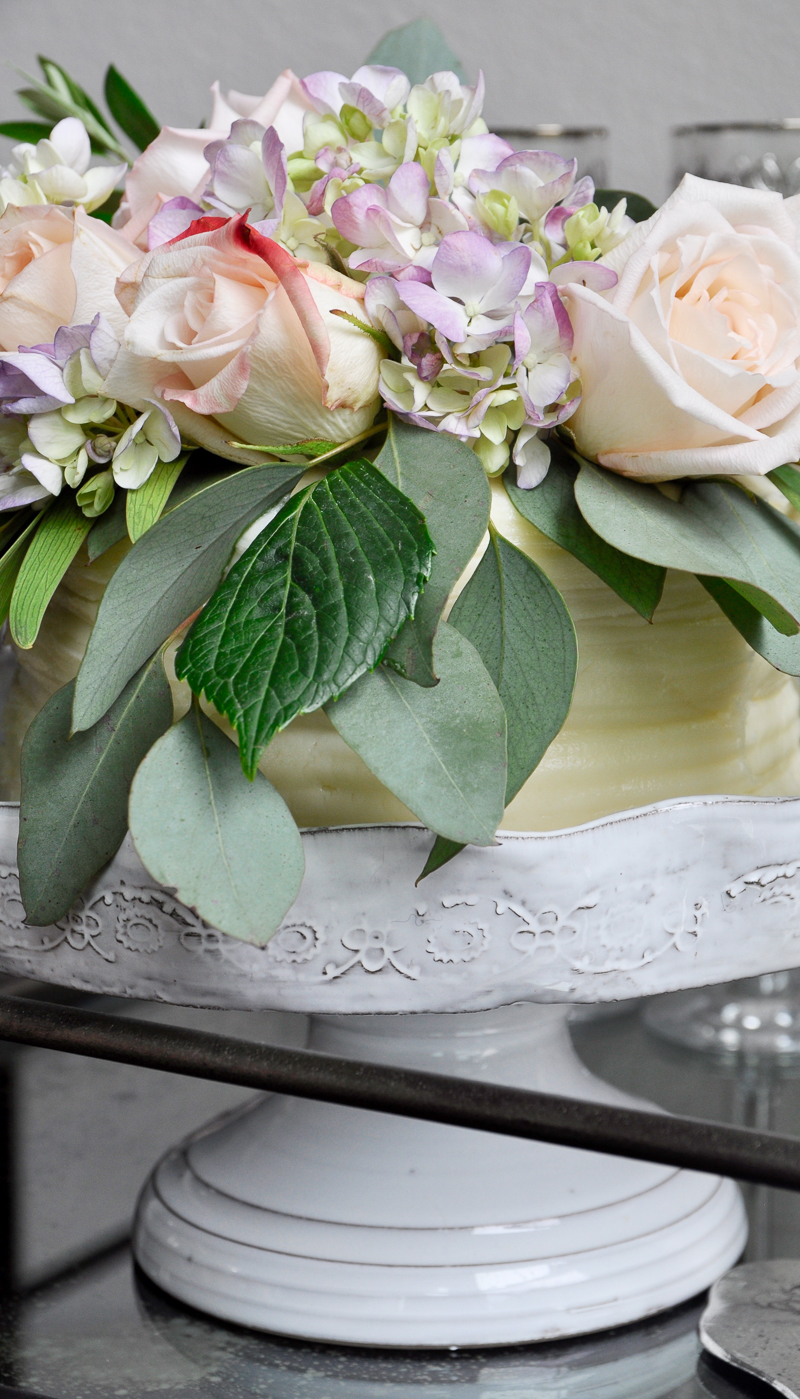 By using fresh flowers* and greenery* your cake decorating** will be elevated and stand out at your next dinner party.
*If you wish to consume floral components, be sure and use edible flowers. Otherwise, cover the cake with wax paper and add the icing as mentioned above so as to prevent non-edible items coming into contact with the edible portions of your cake.
**This information is for illustrative purposes only and is not deemed to be instructional in a cooking capacity. Please use common sense when decorating with non-edibles and always practice food safety.
Sources:
My cake stand
Similar champagne bucket 
My bar cart
*Some links in this post are affiliate links