Sometimes you find a piece that speaks to you. As a designer, this happens to me from time to time. It's almost like love at first sight.
A few years ago, I saw a beautifully beaded chandelier and I though it looked like a piece of art. It turned out to be by Ro Sham Beaux and today I want to take the opportunity to share some of their designs with you.
I've featured a few beautiful examples of Ro Sham Beaux fixtures which I feel were utilized perfectly.
The first room design is by Victoria Balson Interiors from her fabulous Scarsdale Renovation.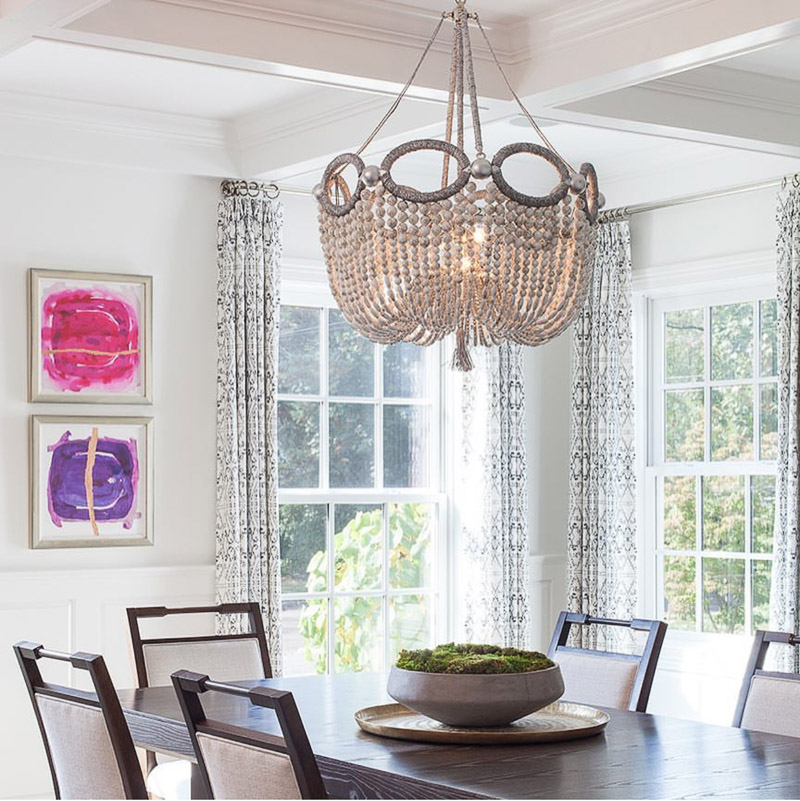 This bedroom by Annie Downing Interiors is where I want to spend a lazy afternoon!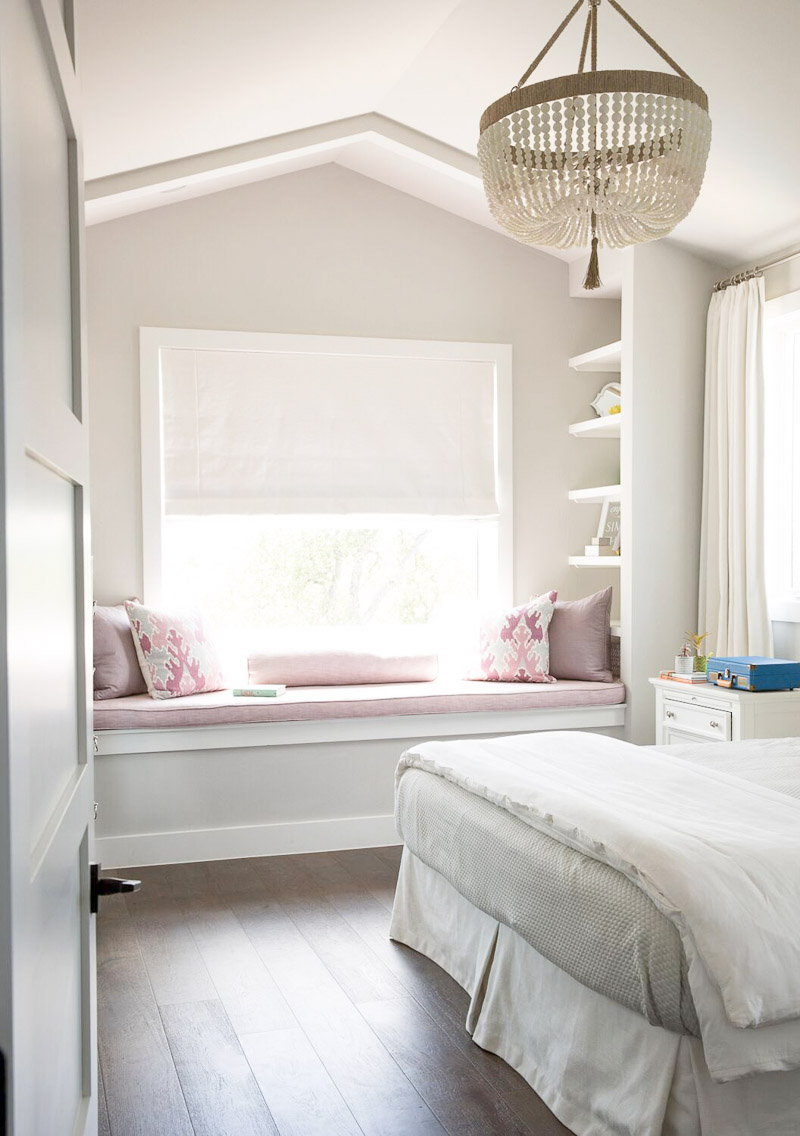 In a second dining room, this beautiful white beaded Orbit chandelier makes an elegant statement. By Sonja from J S Home Design.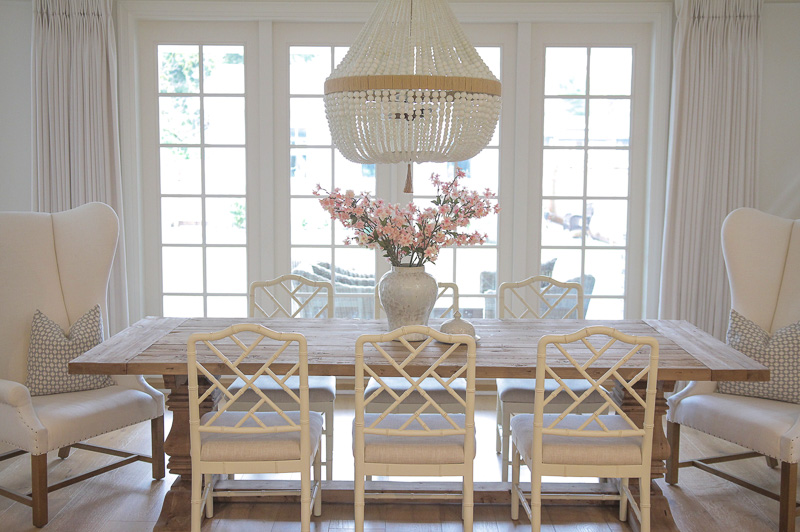 It compliments the space beautifully.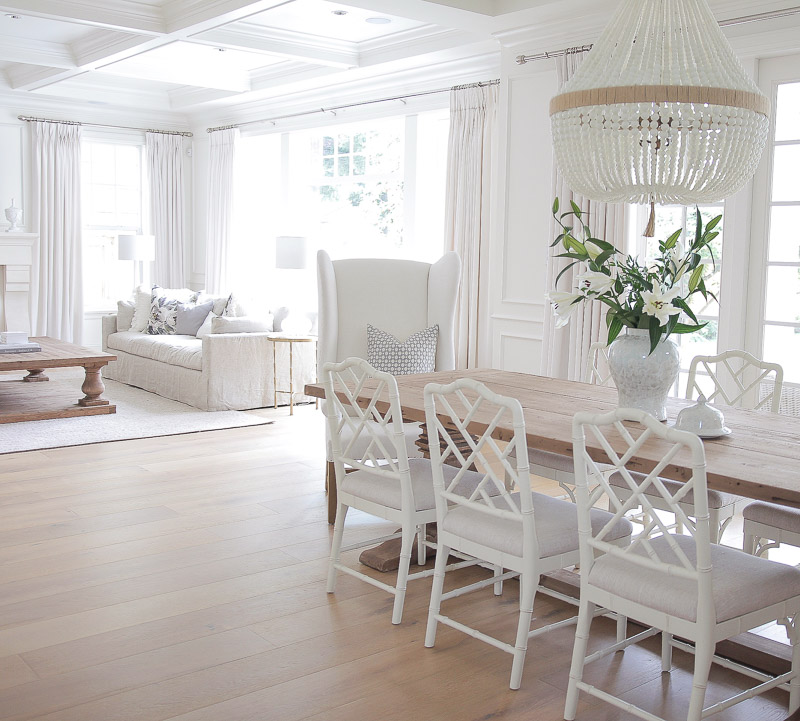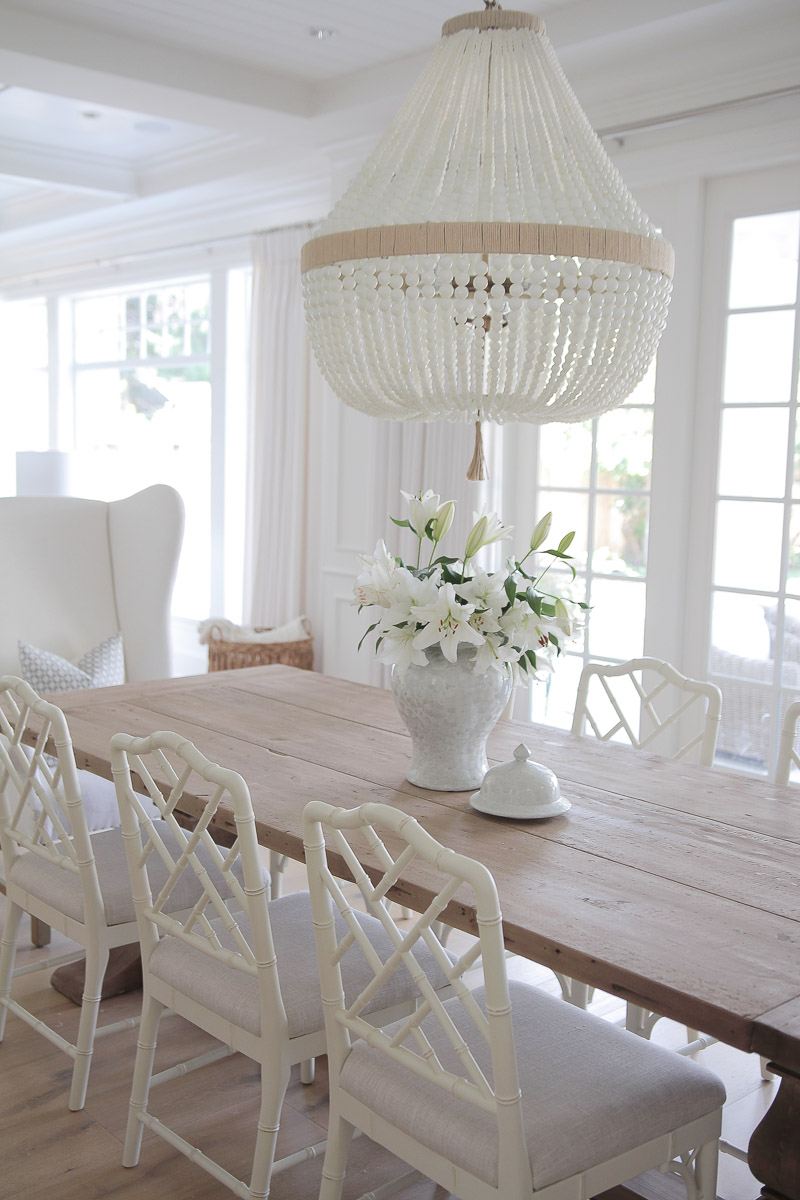 I found Sonja on Instagram and I absolutely love her taste. If you use Instagram (this one is mine), be sure and follow her so you can see more of her designs.
Last fall, I was able to feature the stunning Fiona in my own home.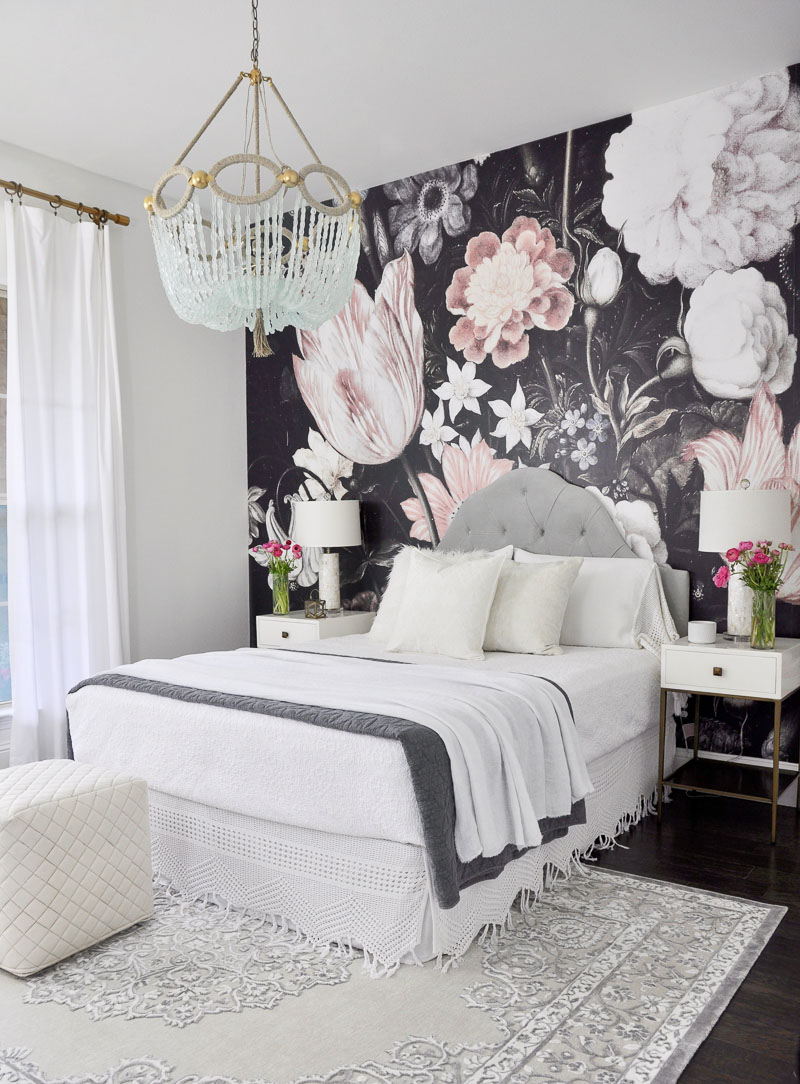 I gave our guest room an update and added this sophisticated piece.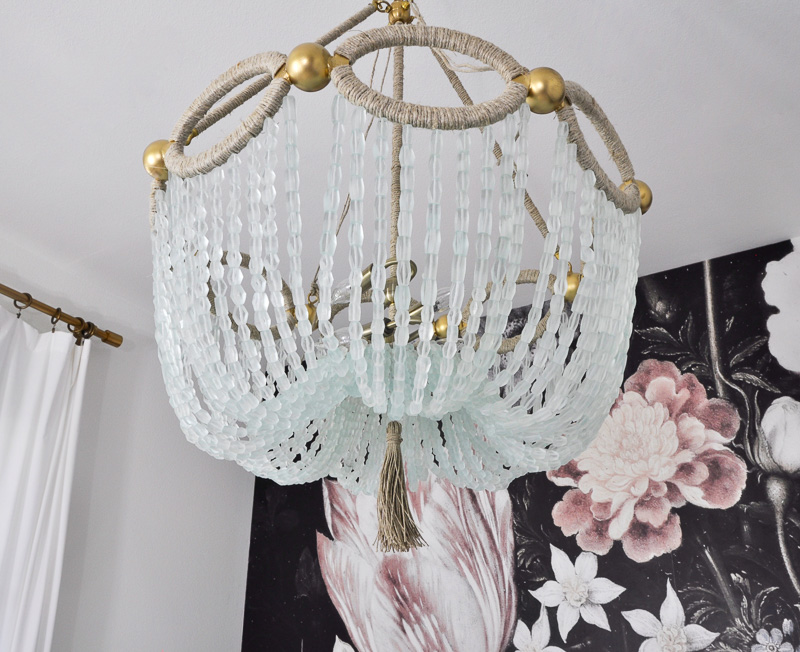 The details are amazing.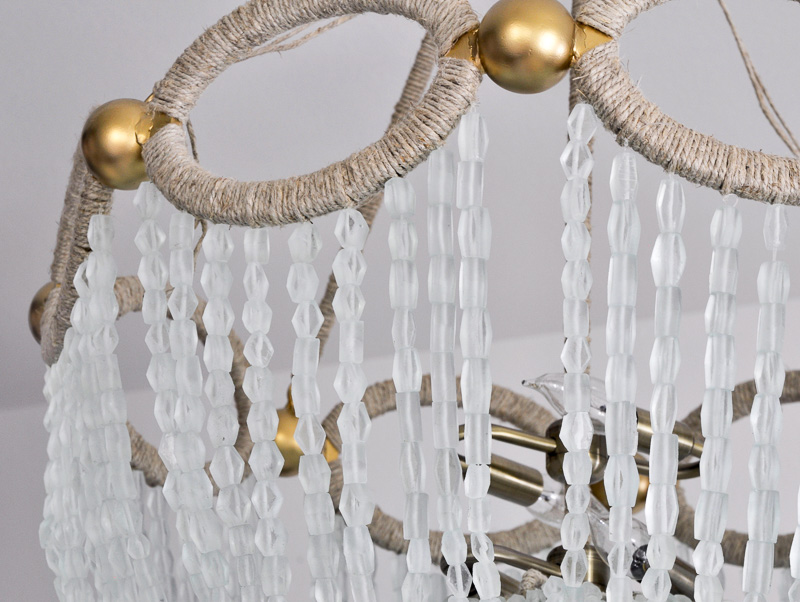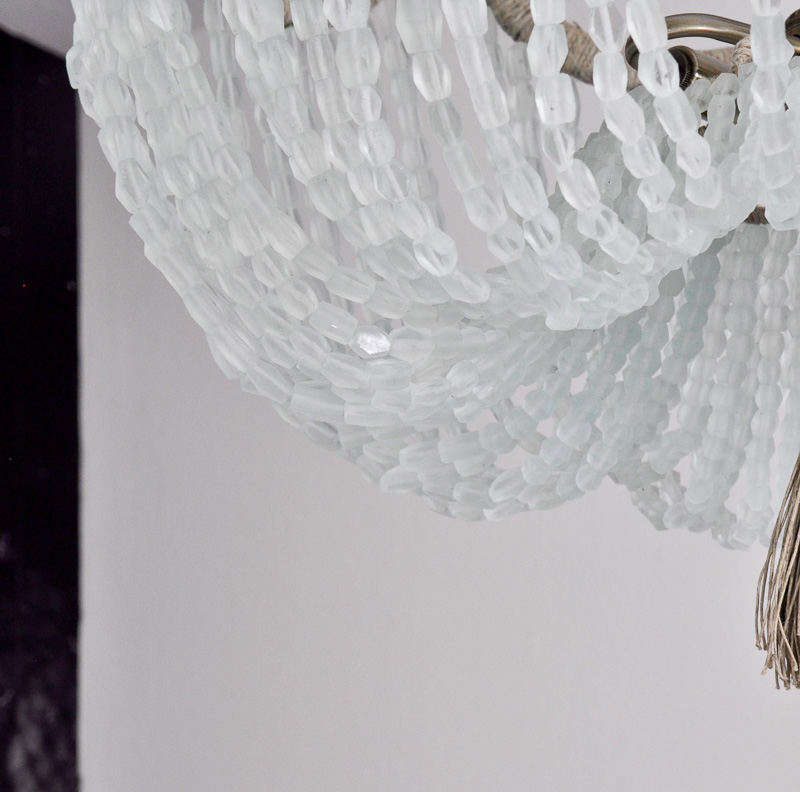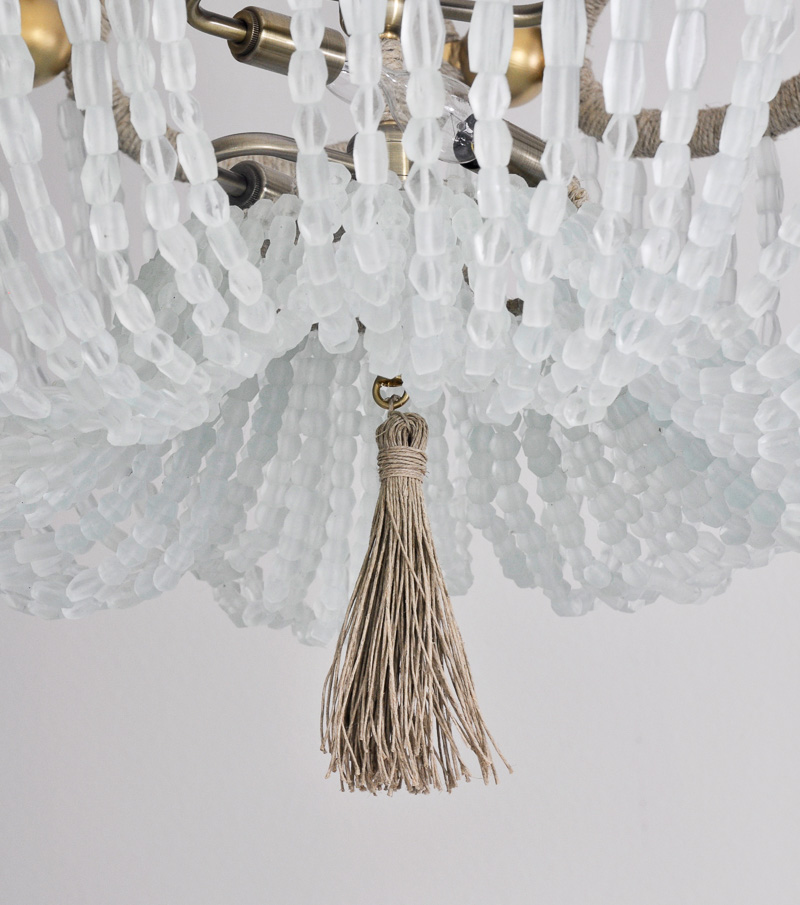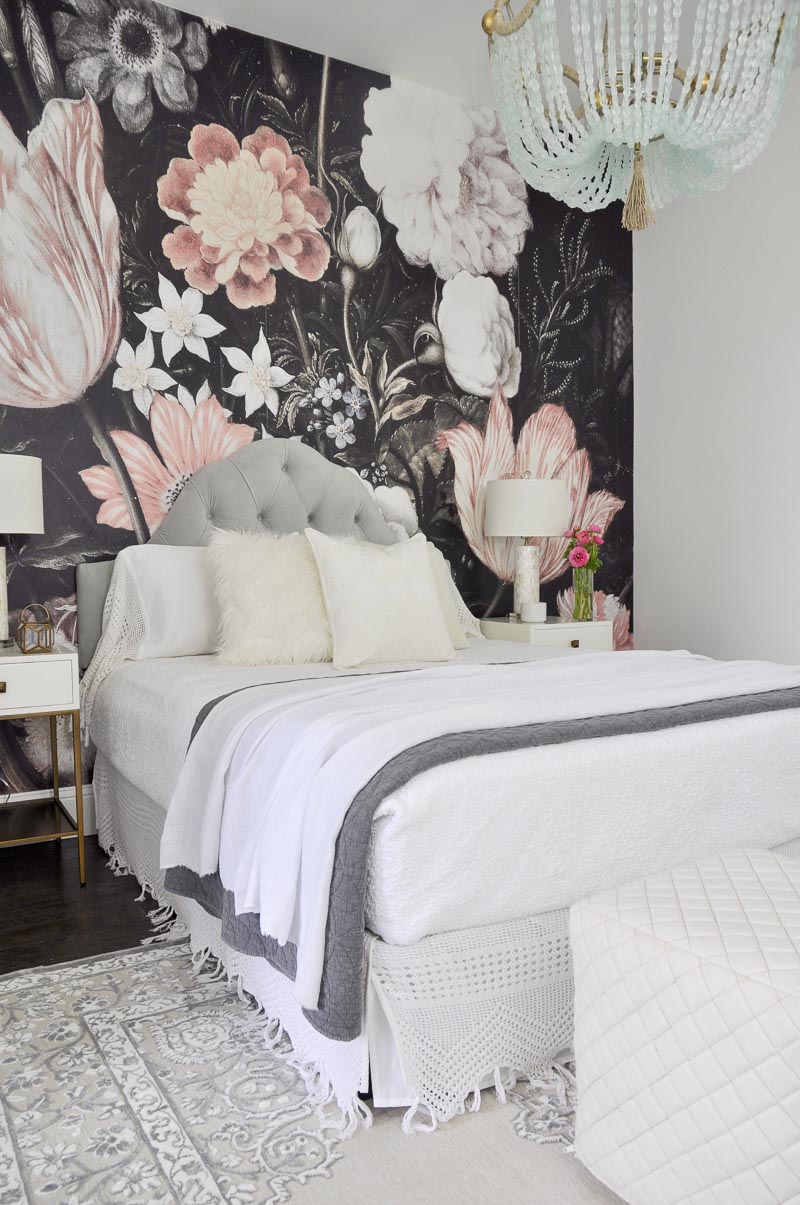 I spent the weekend clearing out our other guest room. You won't believe what it looked like before!
I hope you will check back next week for news about the next room I will be tackling. I can't wait to share with you all of my inspiration for this endeavor.
You can find the full reveal of my guest room here and sources below.
Rug | Wallpaper | Headboard | Pouf | Lamps | Lamp Shade | Curtain Rod | Curtain Rings | Mirror | Mattress | Sheet Set | Plant Stand | Pink Tasseled Pillow | Ivory and Charcoal Pillow | Crochet Pillowcases | Crochet Sheet | Charcoal Coverlet | Bedskirt | Throw | White Rectangular Planter | Cut White Planter | Bud Vase| Gold Candle | Brass Mirror | Ivory Faux Fur Pillow  | White Linen Velvet Pillow | Paint – Benjamin Moore Simply White