I come from a family of collectors. As a child, I remember staring fondly at my mother's delicate glass ornament collection on our Christmas Tree. It seemed to grow a little bit each and every year. Hanging them and admiring them became a tradition and remains a fond memory.
There is something magical about collecting beautiful, personalized pieces gathered with love over time. These are pieces that are cherished because of their beauty and the stories they can tell.
A collection can add a bit of character as well as bring some personality into your home. This is where my husband would interject and say that I collect stray animals. To be fair, it would be accurate. But in addition to stray animals, I find collecting beautiful heirloom pieces to be enchanting. There is something to be said for enjoying a piece so much, that it stands the test of time and essentially has a sense of belonging.
Because collecting is somewhat of a family tradition around here, I have picked up a few tips I would love to share with you.

The collectibles I am sharing today are by artist, Jay Strongwater. He began his career as a jeweler, which will be no surprise once you see the intricate designs. The attention to detail on these Jay Strongwater pieces is exquisite.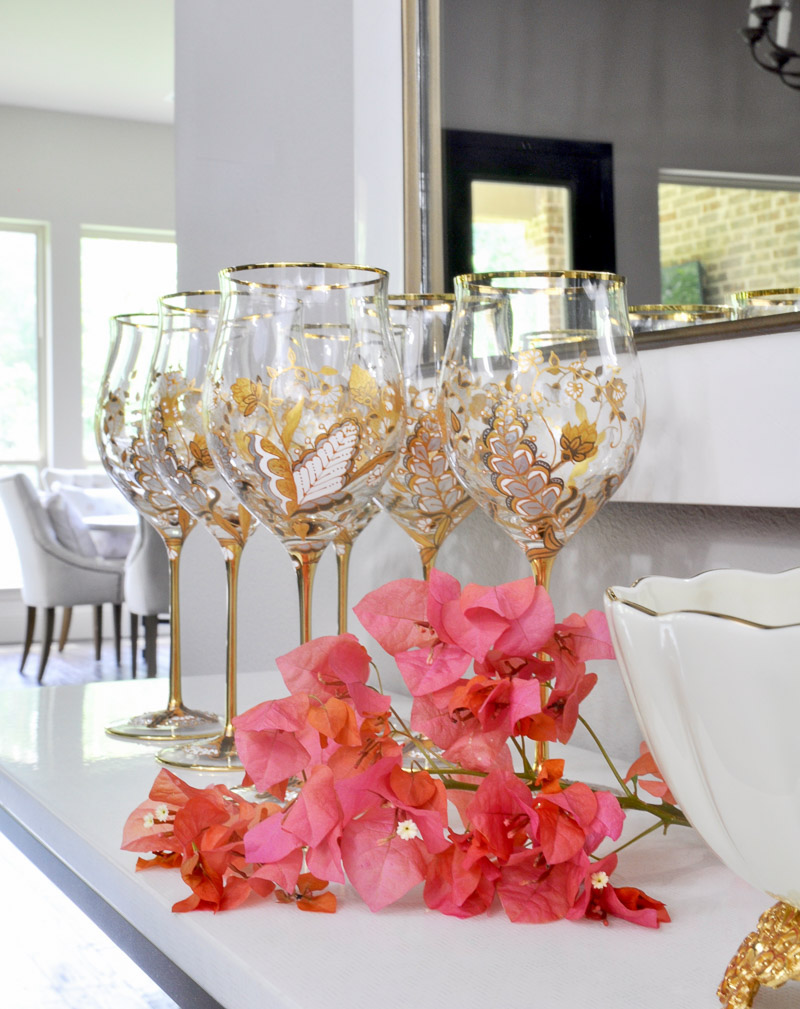 Get the Look


My son recently began collecting mugs from a certain coffee retailer. The unique aspect of this is each mug represents the city where it was purchased. That is unique!
These wine glasses embody such bold, yet delicate artistry flanked with gold accents, it's as if they are specifically created for their owner. They are a treasure unlike anything else.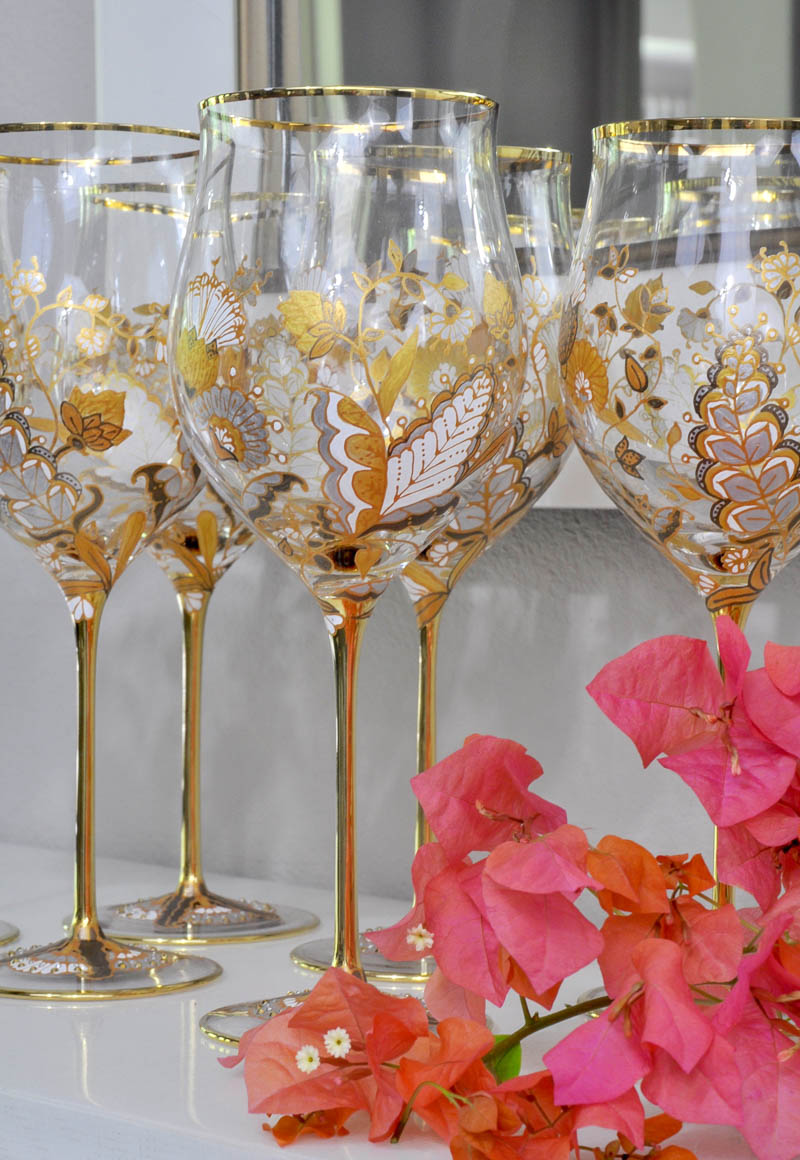 I love to actually use the pieces I collect. Remember my mom's Christmas ornaments? I always felt a little sad that they weren't on display throughout the year.
If I have found something I adore, I want to look at it regularly, preferably daily. Each time I look at these pieces I see something new. This is where the glass transitions to art.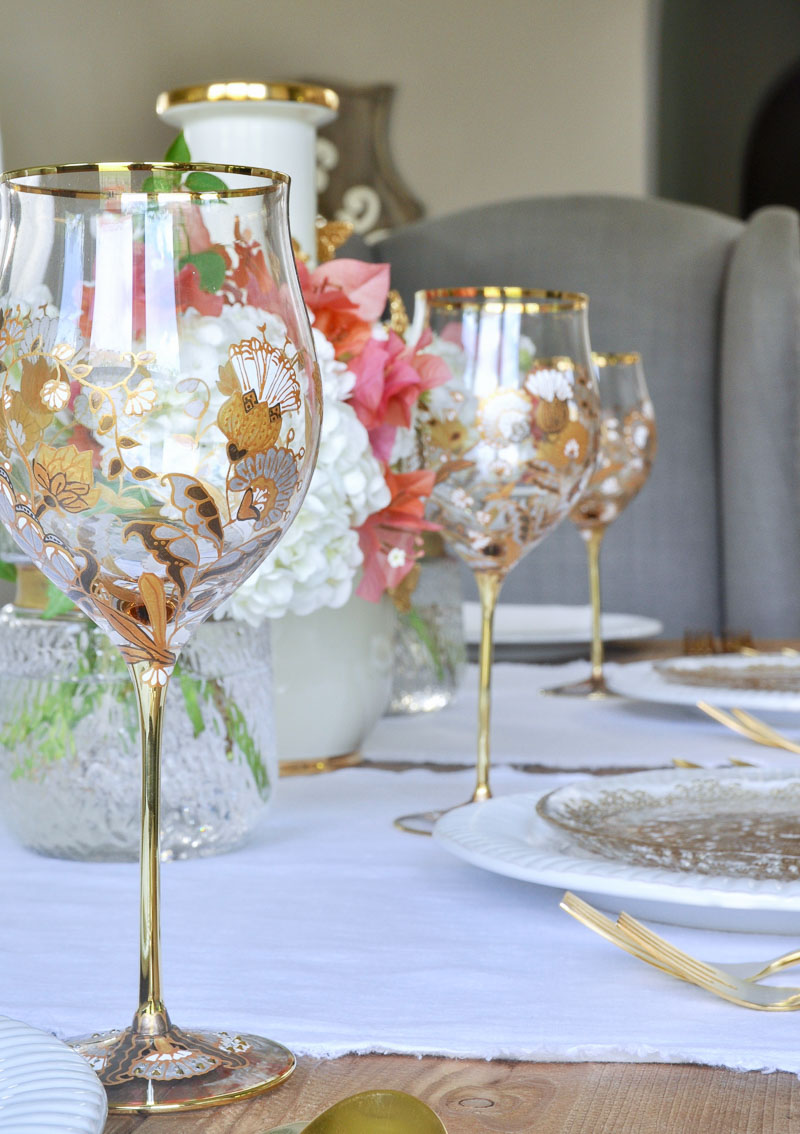 Display your collectibles during multiple times of the year in addition to multiple places within your home. I adore these with white and coral, but can you imagine how unbelievably gorgeous they will be with Christmas decorations adorning the table?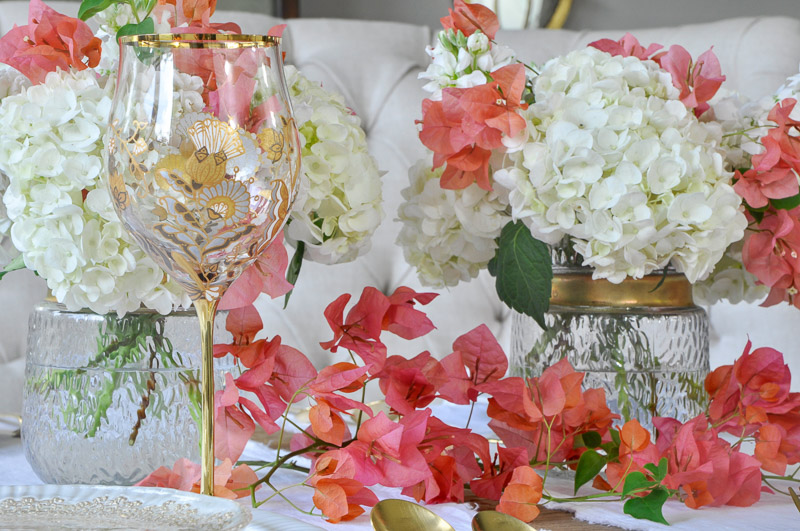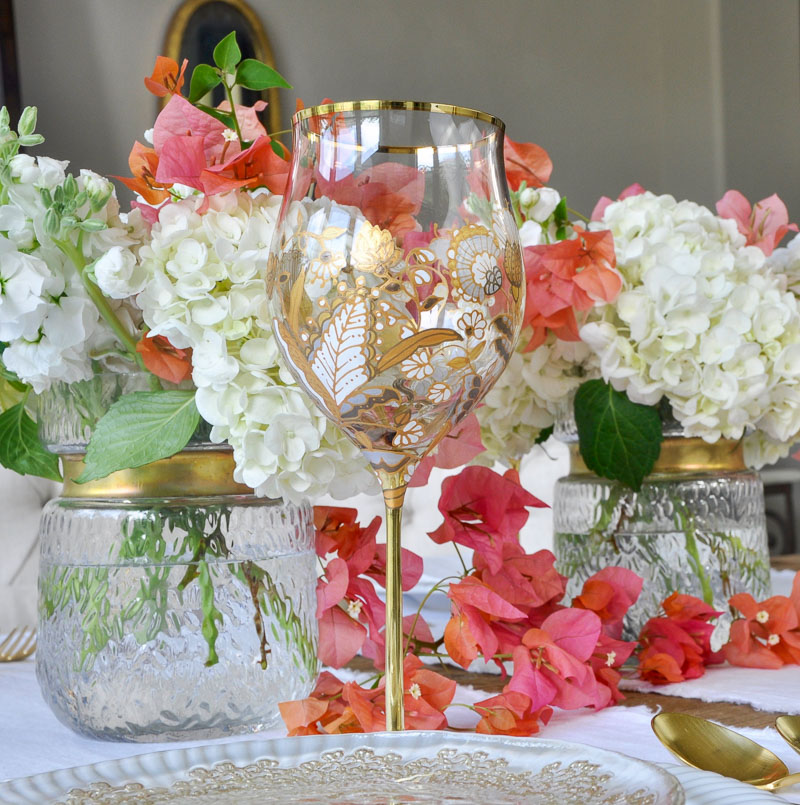 If you have a major crush on gold, like me, imagine sitting down to this display of golden goodness!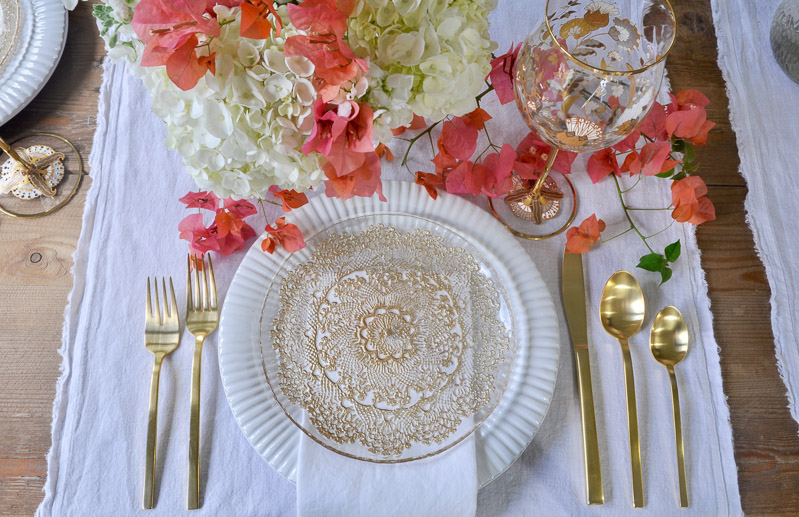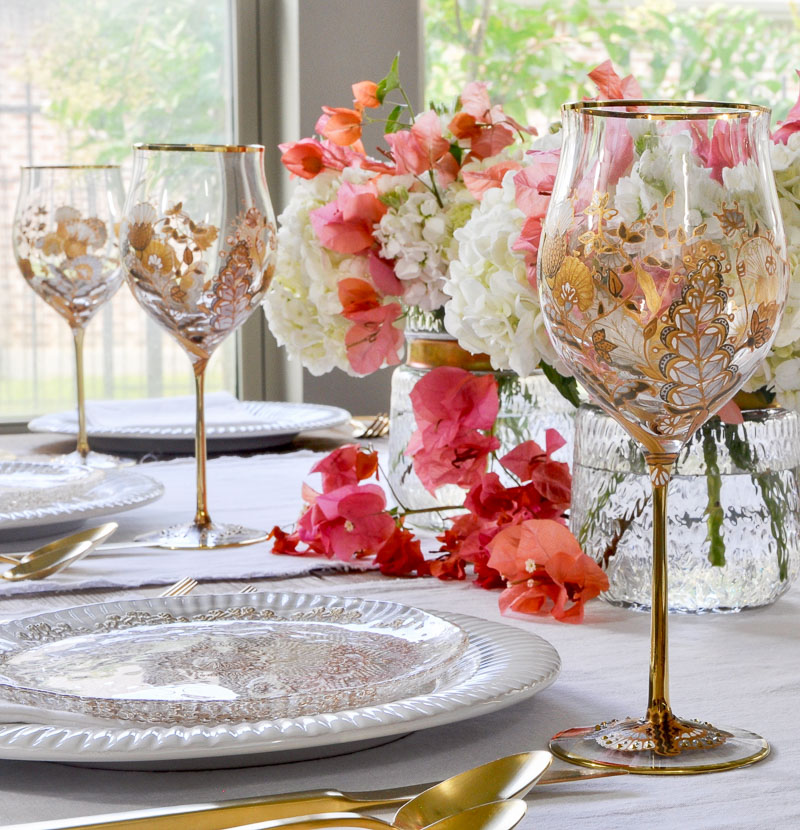 Get the Look


The design of this bowl allows it to either be the star of the show, or an extraordinary accent piece.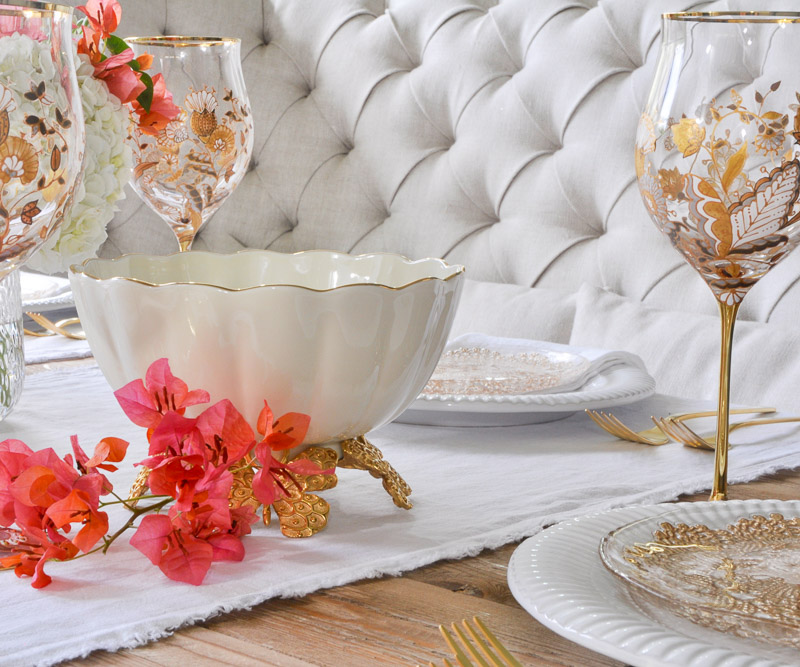 It looks lovely as a coordinate of the glassware, but could easily stand alone.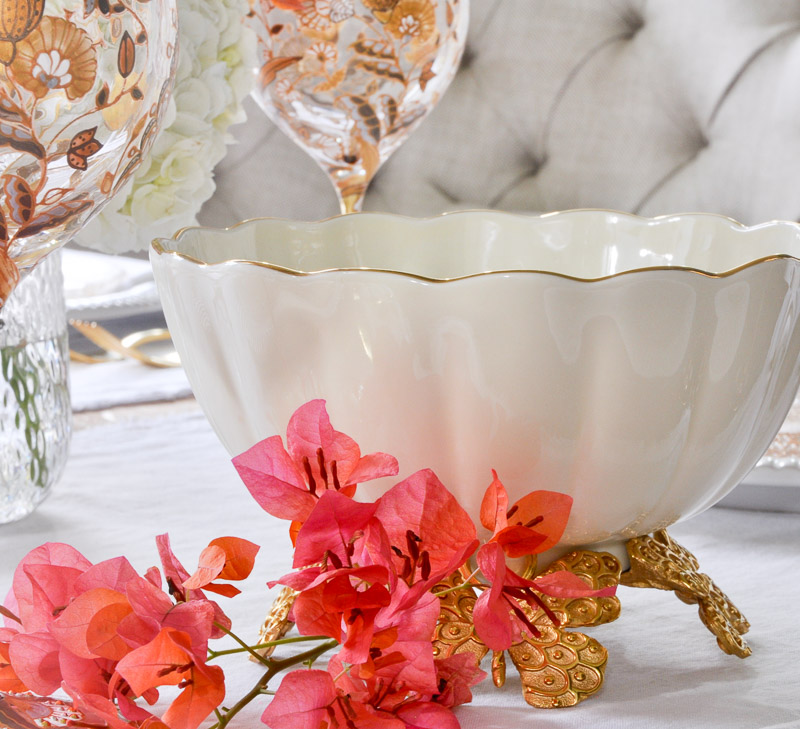 For another true statement piece, I found this porcelain vase. The butterfly is such an iconic figure which exemplifies growth, life and beauty. It flawlessly compliments the beautiful bowl and the wine glasses.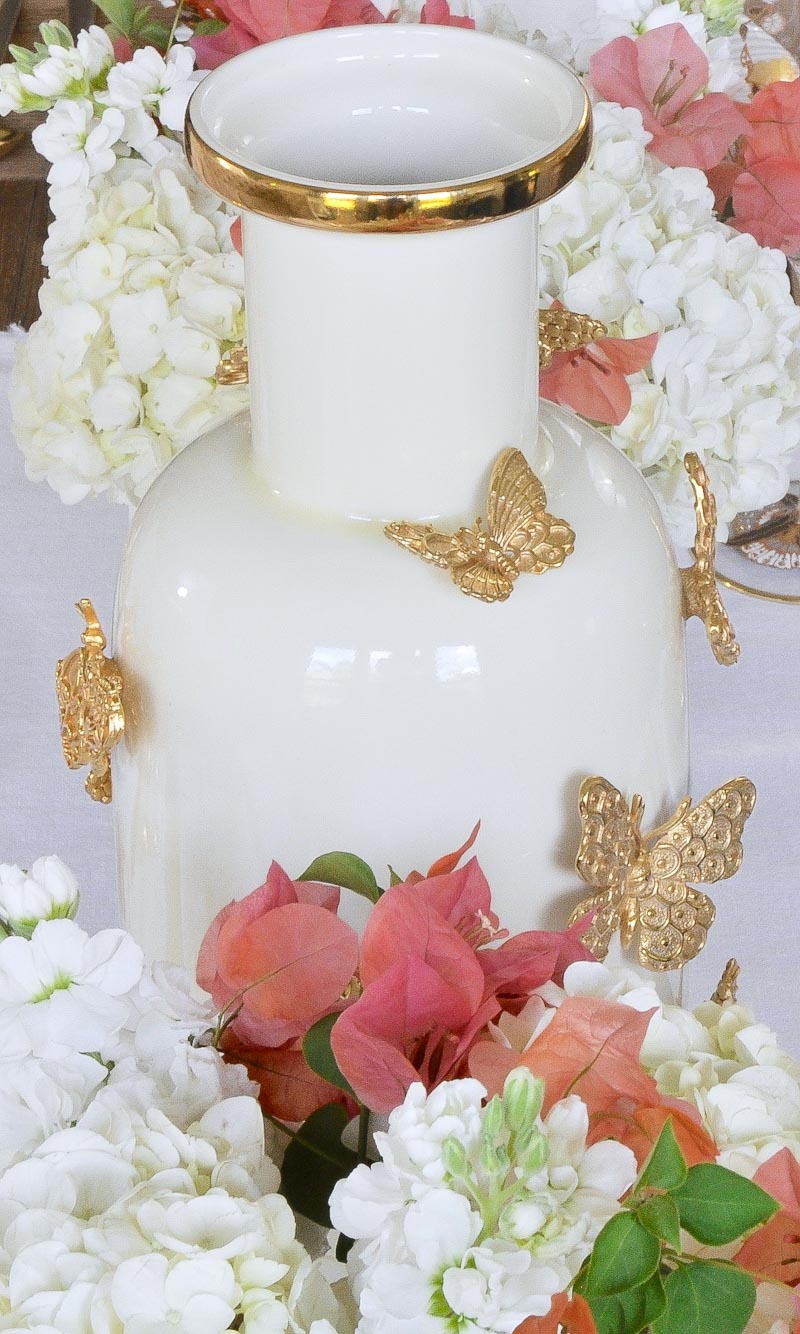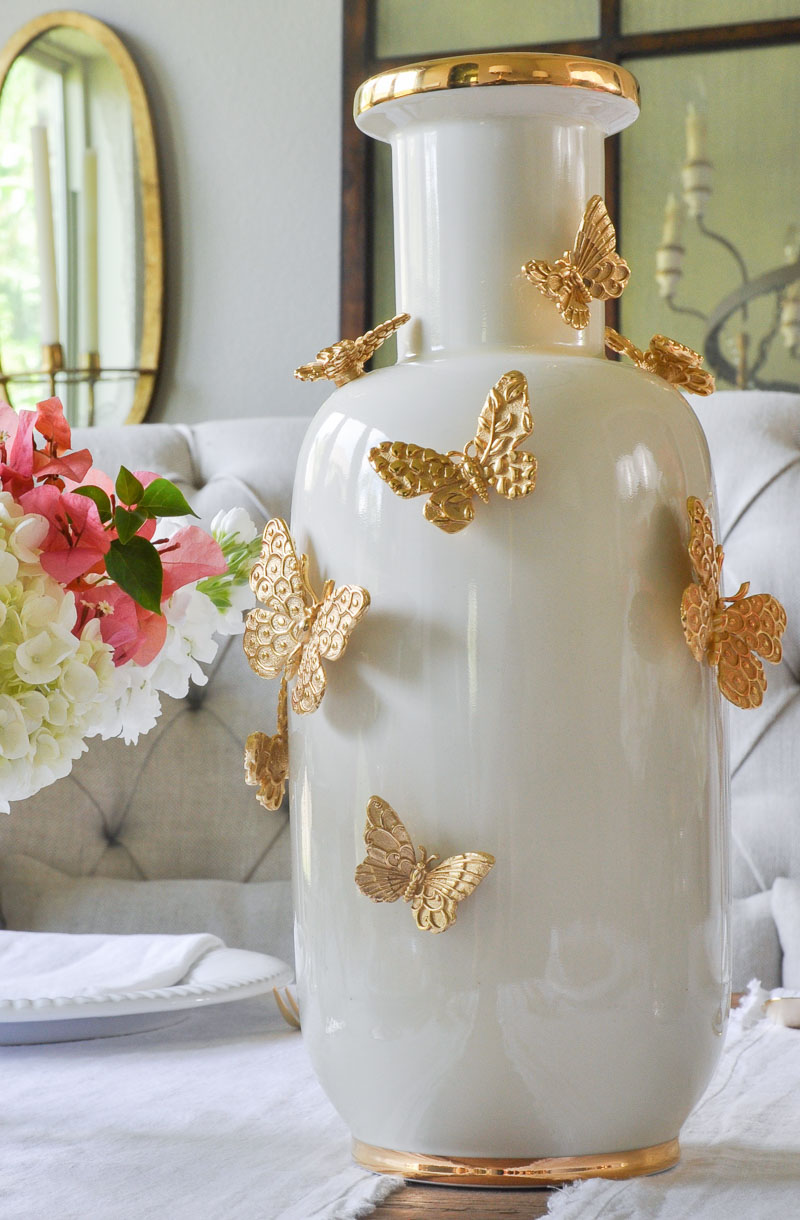 The shape is simple, gorgeous and it is perfect for the table with it's glistening 18k gold butterflies! Here, this vase is the star of the show.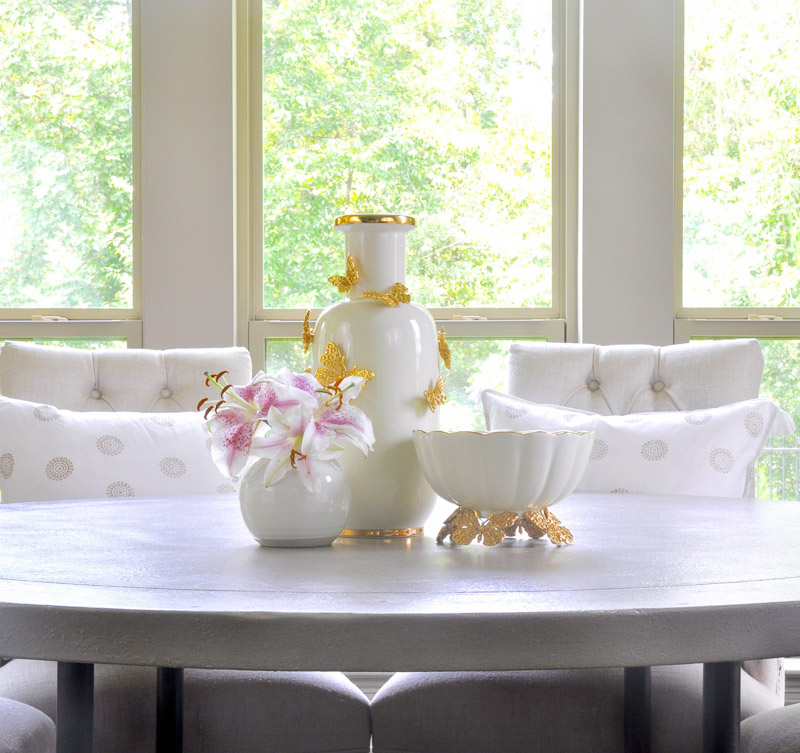 It is simply elegant in a grouping that includes the bowl.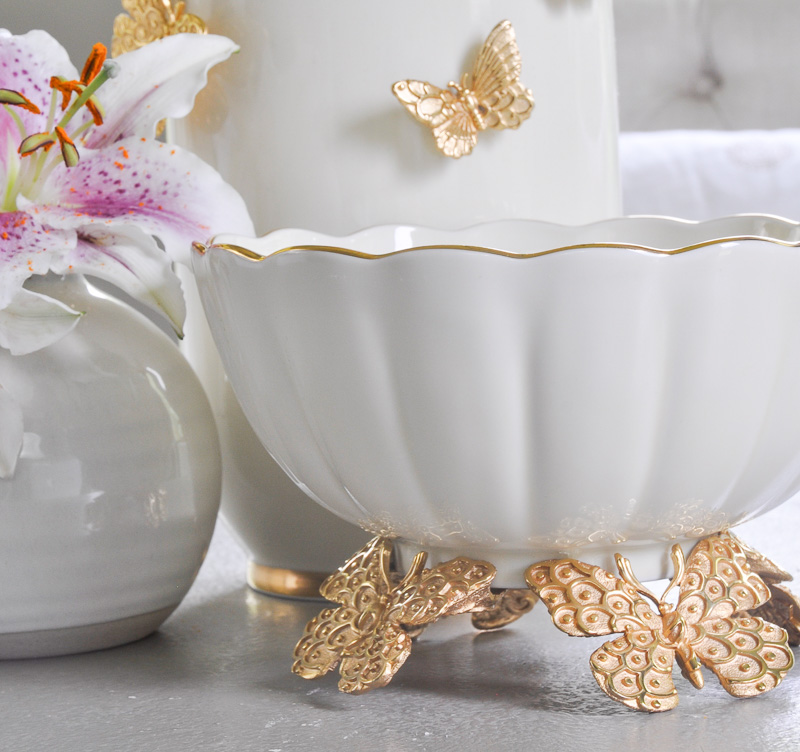 Get the Look

Does someone in your family have a beautiful collection? Have you started a collection of your own? If you want to collect with confidence, find your passion and invest in a few heirloom pieces. Remember, timeless pieces are always in style. Many collectors will add a piece or two periodically. And, to tell you the truth, that is what makes it so fun!
Wine glasses | Butterfly vase | Butterfly bowl


Console table | Breakfast nook chairs | Round table – Older table that has been refinished | Breakfast nook chandelier | Pillow 1 | Pillow 2 | Pillow 3
Chandelier | Leaning Mirror | Gold wall sconce | Dining table – Similar | Wingback Chair – Similar | Settee – Similar | Slipcovered Chairs | Glass and gold salad plates | Gold flatware | White dinner plates – Discontinued | White Runner – Similar | Linen napkins | Glass vase with gold rim
I hope you've enjoyed my tips today. If you'd like to receive our weekly newsletter, which provides links to our recent posts, please click here.
This post was sponsored by Jay Strongwater, but as always, all opinions are my own.
Before you go, I want to share another post with you. My friend Randi from Randi Garrett Design has also teamed up with Jay Strongwater and she is bringing you sentimental gift ideas. Her ideas are fabulous and so is she! I hope you'll take a moment to read her post!