Hello and happy holiday season! Today I want to share some great holiday party and gift ideas with you!
I am partnering with Walmart to help you find some well-priced, cute, and stylish pieces. I collected my favorites that work beautifully for your Christmas and NYE parties, holiday luncheons, work place events, and much more. Additionally, many of these finds make wonderful gifts!
*This post contains affiliate links. Disclosure here. Additionally, I partnered with Walmart to bring you these holiday fashion finds. As always, all of my opinions and selections are my own.
Holiday Party and Gift Ideas
Cute tops and vegan leather bottoms are my current favorites for this time of year. Wait until you see the prices for these darling finds!
Click on the images below to shop!

You can go a bit dressier with velvet, sequins, and sparkly shoes. Such gorgeous looks!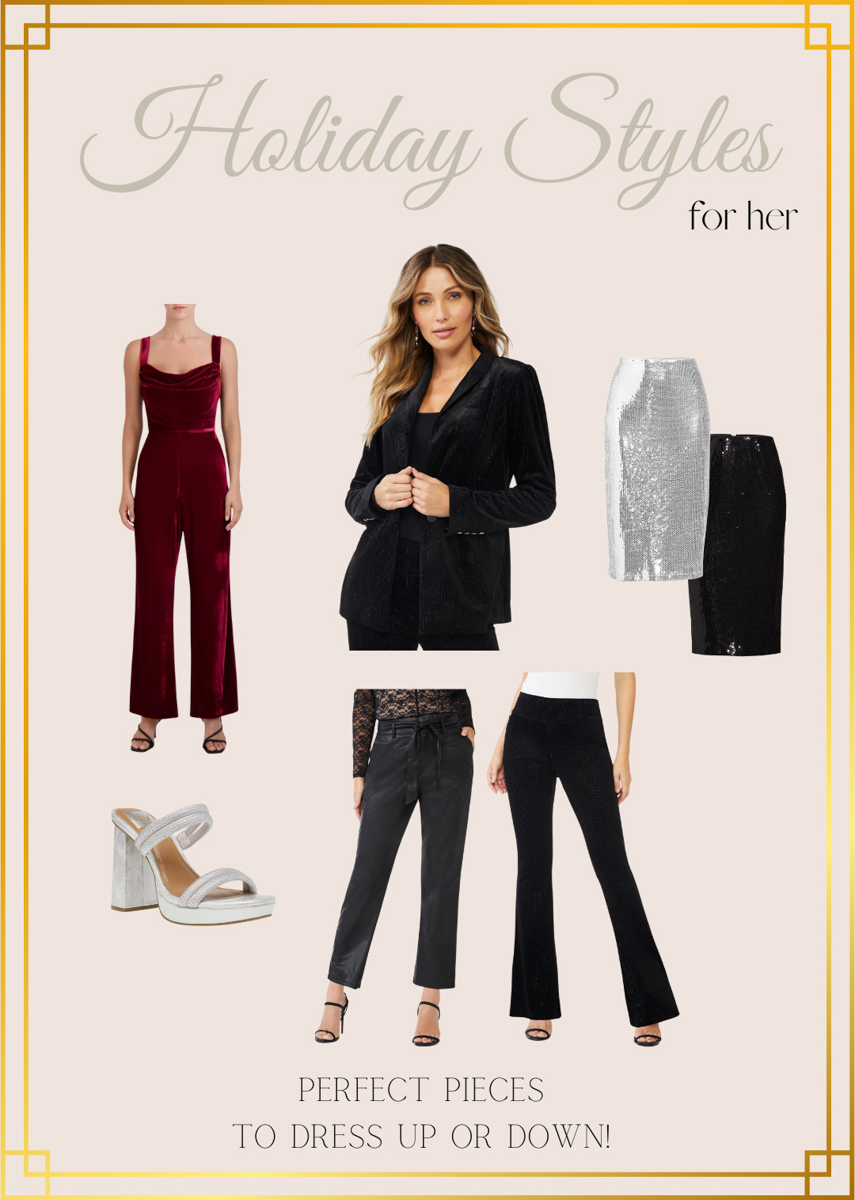 Click on the images below to shop!

More sequins, metallics, and classic black fabrics are all elegant options for that fun evening gathering.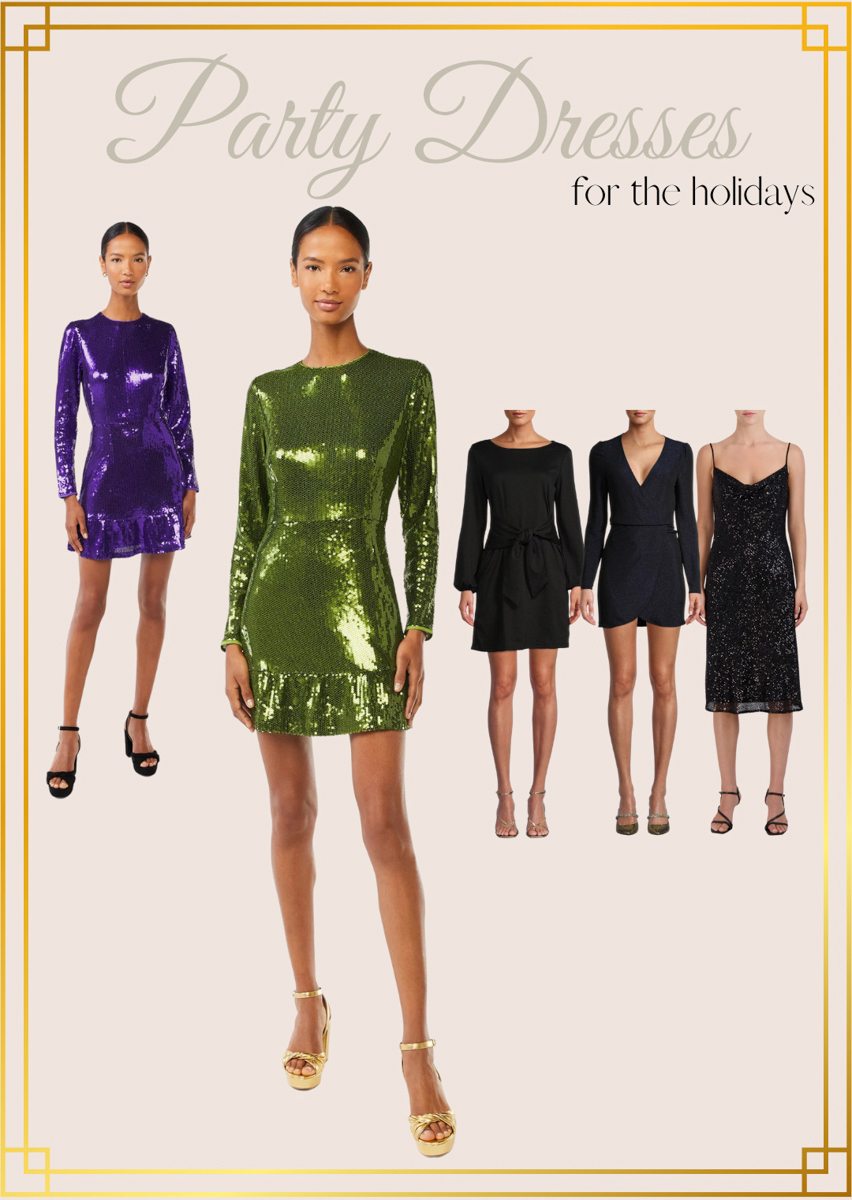 Click on the images below to shop!

Last, in the holiday apparel department, sweater dresses are chic and fun. They can be dressed up or down to fit almost any occasion. Plus, they are cozy and comfy!!!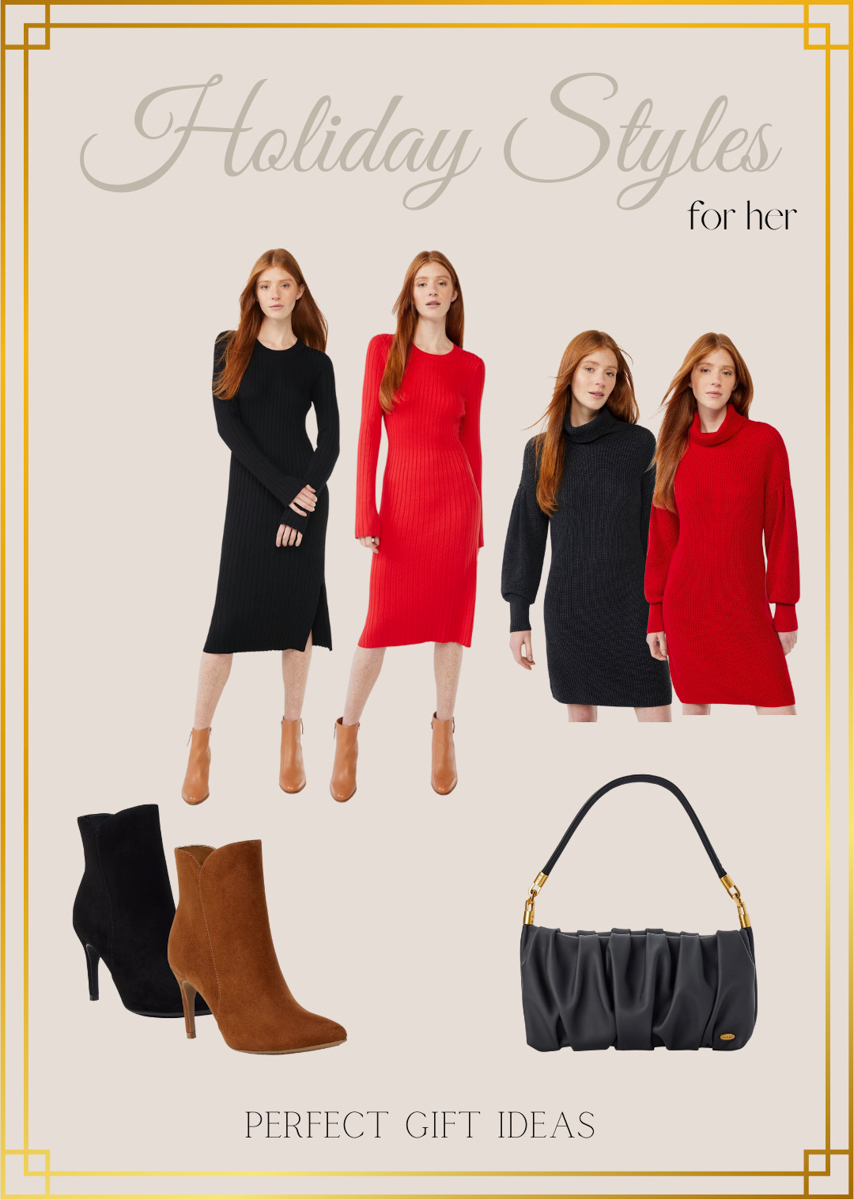 Click on the images below to shop!

Finally, here are a few jewelry finds for the holidays and beyond. Love, love, love these pieces as gifts!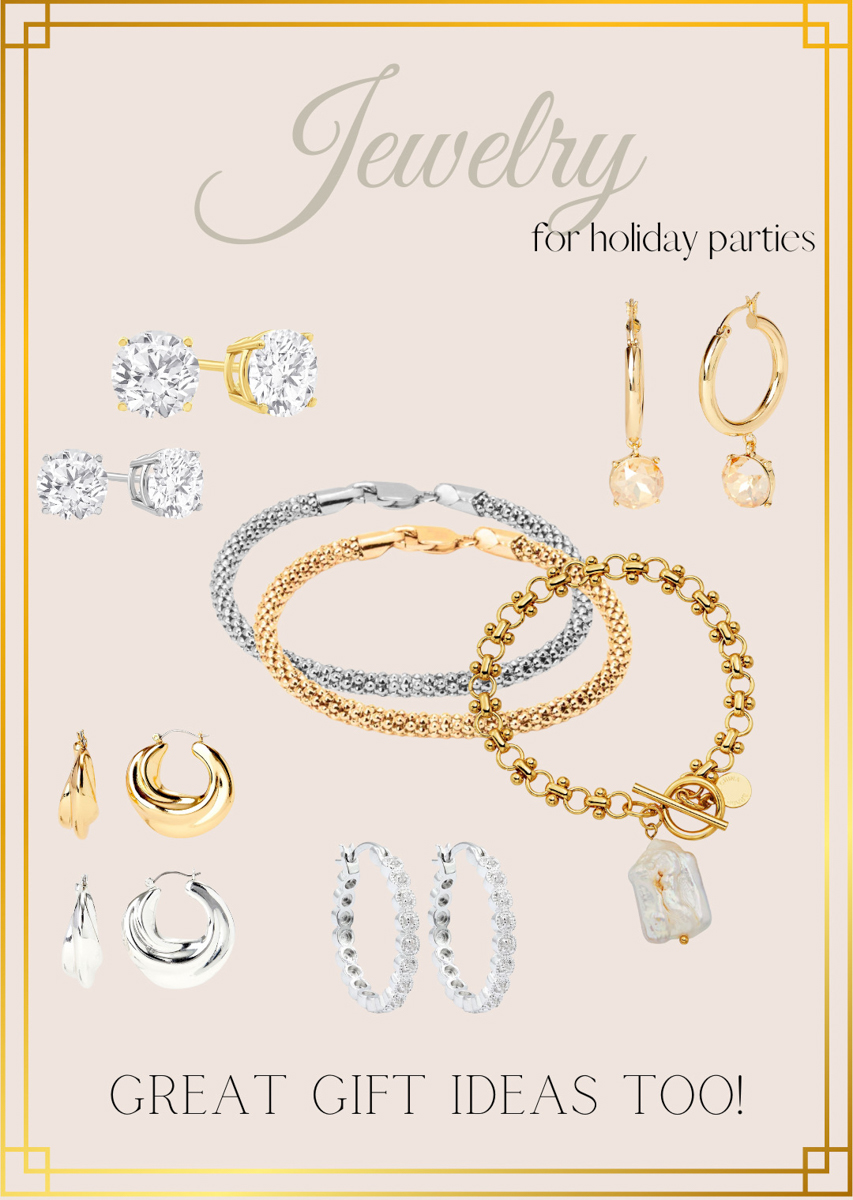 Click on the images below to shop!

Walmart is a great go-to spot for holiday occasion shopping. They have excellent price values and a vast amount of products. Celebrate the season in style in the cutest outfits with the Walmart piece I've shared today and enjoy the compliments!
Looking for gift ideas? Be sure to check here!!!
FAVORITE WALMART FASHION FINDS

I hope you'll stay connected!
Click on the Image to Subscribe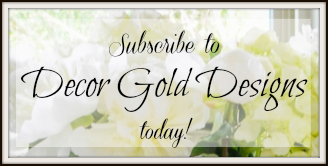 SOCIAL
Instagram | Pinterest | Facebook
Follow me on the LIKEtoKNOW.it app!