Here you will find some AMAZING sales including items from our home plus some great additional finds!!!
If you are visiting from Instagram Stories, WELCOME!
*This page contains affiliate links. Full disclosure here.
Items from Instagram Stories, all 30% off!

ANTHROPOLOGIE has always been a favorite of mine for gifts due to their unique options. I also love their clothing, accessories and home items for myself! This weekend, EVERYTHING is 30% off + free shipping for all orders over $50!!!
Here are a few of my favorites! 30% OFF!!!

BEST SELLERS FROM MY HOME

A FEW OF MY FAVORITE STORES
Stay connected…..
Click on the Image to Subscribe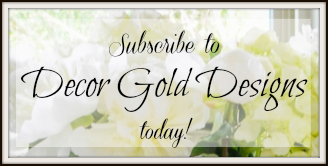 SOCIAL
Instagram | Pinterest | Facebook
SaveSave
SaveSave
SaveSave
SaveSave
SaveSave
SaveSave
SaveSave
SaveSave
SaveSave
SaveSave
SaveSave
SaveSave
SaveSave
SaveSave
SaveSave
SaveSave
SaveSave
SaveSave
SaveSave
SaveSave
SaveSave
SaveSave
SaveSave
SaveSave
SaveSave
SaveSave
SaveSave
SaveSave
SaveSave
SaveSave
SaveSave
SaveSave
SaveSave
SaveSave
SaveSave
SaveSave
SaveSave
SaveSave
SaveSave
SaveSave
SaveSave
SaveSave
SaveSave
SaveSave
SaveSave
SaveSave
SaveSave
SaveSave
SaveSave
SaveSave
SaveSave
SaveSave
SaveSave
SaveSave
SaveSave
SaveSave
SaveSave
SaveSave
SaveSave
SaveSave
SaveSave
SaveSave
SaveSave
SaveSave
SaveSave
SaveSave
SaveSave
SaveSave
SaveSave
SaveSave
SaveSave
SaveSave
SaveSave
SaveSave