Here you will find some AMAZING sales including items from our home plus some great additional finds!!!
*This page contains affiliate links. Full disclosure here.
12.13 SALES
Everything is 30% OFF! Free Shipping over $50!

Take an extra 40% OFF all SALE items!
20% OFF!!!

BLACK FRIDAY – INSTAGRAM STORIES
These popular slippers come in 4 colors and are only $12!!!

Blush crush? Only $27 for this cute wreath!

PAST WEEKS
Pottery Barn has my favorite pom pom throw on sale for only $27! It sold out quickly last year, so don't wait!

Great deal on this faux fur throw. I have it in a soft gray. It would make a wonderful gift or addition to your home!

This agate cheese board makes a gorgeous tray. Mine is white, but reads a very soft pink or blush. Fun fact, they use a similar one on The Bachelor during the rose ceremonies!



RUGS, always an excellent SALE choice!

A FEW OF MY FAVORITE STORES
Find my bedding below here and lots of additional favorites below!

Items from my home!


Additional favorites are below!

Stay connected…..
Click on the Image to Subscribe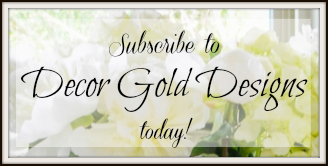 SOCIAL
Instagram | Pinterest | Facebook
SaveSave
SaveSave
SaveSave
SaveSave
SaveSave
SaveSave
SaveSave
SaveSave
SaveSave
SaveSave
SaveSave
SaveSave
SaveSave
SaveSave
SaveSave
SaveSave
SaveSave
SaveSave
SaveSave
SaveSave
SaveSave
SaveSave
SaveSave
SaveSave
SaveSave
SaveSave
SaveSave
SaveSave
SaveSave
SaveSave
SaveSave
SaveSave
SaveSave
SaveSave
SaveSave
SaveSave
SaveSave
SaveSave
SaveSave
SaveSave
SaveSave
SaveSave
SaveSave
SaveSave
SaveSave
SaveSave
SaveSave
SaveSave
SaveSave
SaveSave
SaveSave
SaveSave
SaveSave
SaveSave
SaveSave
SaveSave
SaveSave
SaveSave
SaveSave
SaveSave
SaveSave
SaveSave
SaveSave
SaveSave
SaveSave
SaveSave
SaveSave
SaveSave
SaveSave
SaveSave
SaveSave
SaveSave
SaveSave
SaveSave