Hi there! This is Tony and I have taken over Jen's blog for today. Can we talk about Valentine's Day Gift Ideas For Men? Specifically, the men in your life? Whether it is for your husband, boyfriend, son or father, I have the spectrum covered for you today.
Now, you know we absolutely enjoy spoiling you each Valentine's Day: from flowers to perfume to jewelry to a romantic dinner, we want you to know that it's our pleasure! And I am sure you know that we never expect anything on this day especially reserved for you. But, if you are so inclined to surprise us with an unexpected gift, I thought I would comprise a list of things I know I would appreciate and hopefully simplify this for you.
Here are 12 Valentine's Day Gift Ideas for Men:
1. As often as we think of something we need to order online, the Amazon Echo Dot streamlines this process by ordering everything under the sun at the sound of your voice. Think of it as your virtual shopping assistant and so much more.
2. Today, facial hair seems to be the "in" thing. Beards of various lengths are all the rage. But, we must keep our beards tidy and the Philips Norelco Beard Trimmer is a fantastic gadget to help us out here. This one even has a vacuum feature which helps keep the counters and sink free of hair clippings.
3. I am not a passionate photographer similar to that of my wife. But, that doesn't mean I would not thoroughly enjoy playing around with this Drone. Think of it as a remote control airplane with a camera lens. What guy would not want one of those?
4. My cocktail of choice is usually an Eagle Rare Old Fashioned. Nothing makes that cocktail feel as special as Giant Ice Cubes. They melt slower, thus allowing the flavor of the drink to remain in tact. We have some and I love them.
5. The joke in our household is if my phone is at 85% power, Jen's is at 5% or so. And with some Portable Power at my disposal, I will always maintain at near full battery because if my phone gets to 5% power, my palms will sweat.
6. A stylish weekend or gym bag is something each of us could use. The Herschel Duffel Bag is one of those things that we will rarely purchase for ourselves. It makes a perfect gift as we will use it often.

7. Whether we are in Colorado or Texas, this Patagonia Sweater Pullover will be with me. It is fantastic as an extra layer underneath a shell jacket or a primary provider of warmth for a typical Houston winter day. It is stylish and versatile for various climates.

8. What is my favorite scent I have ever worn? It is a luxury fragrance by Tom Ford. When I first laid eyes on the price, it made me pause. But, then I decided to splurge and my first bottle lasted me more than two years. Tom Ford Noir de Noir is one of many specialty fragrances by the infamous designer. Also, the luxury fragrance counter at Nordstrom typically sends you home with more of the fragrance you purchased as well as others in travel sized vials. When you break it down, I think it is absolutely worth the cost. Remember, a little here goes a very long way.

9. However, if you prefer to spend a more typical amount for a fragrance, Dior Sauvage is an optimal choice. Clean and refreshing, this scent is adored by almost everyone and it is suitable for wear all year long.

10. Even though I grew up in the humidity of the Houston area, I have been a staunch believer in taking care of my skin. Kiehl's Facial Fuel is a tremendous moisturizer that I use twice per day. Men need to take care of their skin, especially our faces since we tend to be outdoors a lot due to sports, yard work, etc. We all should add this to the repertoire.

11. The giant wallet that took up the zip code of one of our back pockets is no longer coveted. However, what is wanted by most of us is the Tumi Slim Wallet. Hacker resistant and slim enough for the front pocket, this wallet is an absolute game changer. Also, an added perk is Tumi typically stands behind their products for life.

12. This past Christmas, I was introduced to Sous Vide style cooking. And was I impressed! The meat comes out perfectly and evenly cooked. This is a game changer in the kitchen and if your man likes to cook as I do, he will absolutely love this gift.
Well, there you have it. Many of these items are quite affordable and I hope the man in your life appreciates them as much as I do and would.
Happy Valentine's Day!
Stay connected…..
Click on the Image to Subscribe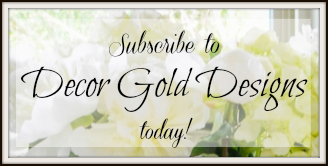 SaveSave
SaveSave
SaveSave
SaveSave
SaveSave