The more things change the more they stay the same. It is time to embrace the white kitchen, as it is here to stay. I remember back in the early 1990's when white cabinets were more popular than ever. But, something happened and the majority of builders began offering primarily maple cabinets. Most were honey in color. This forced you into a warm color palette for that portion of your home. Fast forward to today and the cabinet color of choice is resoundingly white. But, why are white cabinets and kitchens so popular again? One word: information. As in, it is readily available. Whether you scour over Houzz.com or merely flip the pages of Architectural Digest each month, you will be certain to find a white kitchen in every price point across the spectrum.
The white kitchen is far more than neutral. It offers a crispness and freshness that many designers appreciate. The white kitchen works in large and small spaces alike. Darker colors will make a space appear to be smaller than it actually is. A white kitchen will turn that smaller space into a welcoming and cozy nook or enclave. Whether you are considering new construction or a remodel, white is the perfect canvas to accentuate everything from clear glass cabinet doors to a colored decorative backsplash. It also goes with any decor style. Whether you prefer traditional, contemporary or transitional styling, white is a safe choice as all three design styles lend themselves to it being the predominant color. Kitchen remodels are ranging anywhere from $20,000-60,000 today. Because of this level of investment, consumers are looking for a long term solution. The white kitchen truly offers a timelessness which no other color scheme can. After all, you are probably going to sell your home one day and marketability is always a factor when it comes to these decisions.
Today, I want to show you some well designed examples and the variety they tend to offer. White is going to be the color palette of our next kitchen, so I have enjoyed collecting some of my favorite kitchens to share with you.
Cyndy Cantley
Birmingham Home and Garden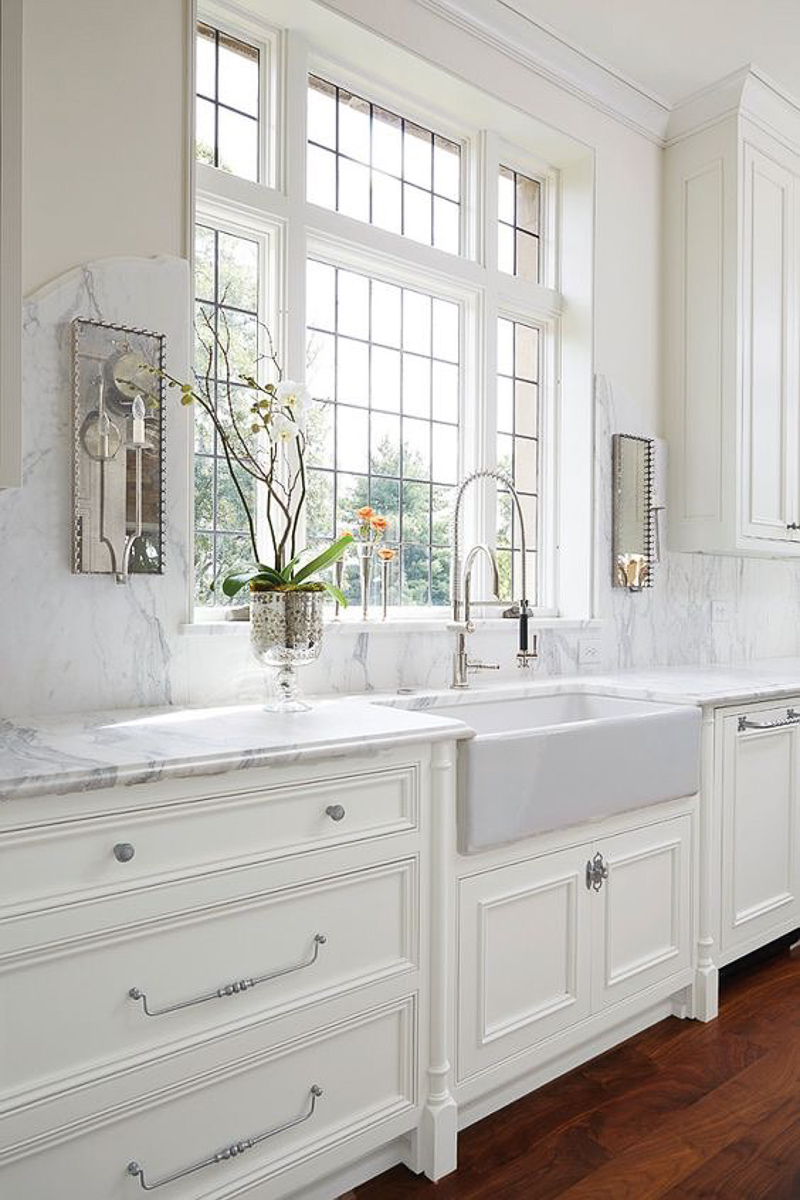 Notice the lighting trend in the next two photos.
Monika Hibbs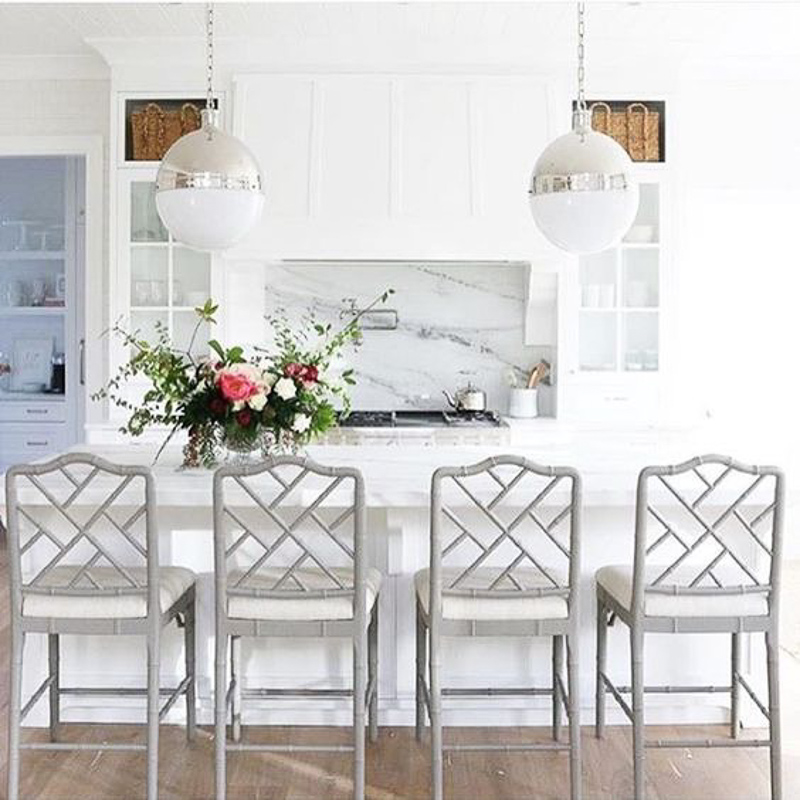 Caitlin Wilson 
Becki Owens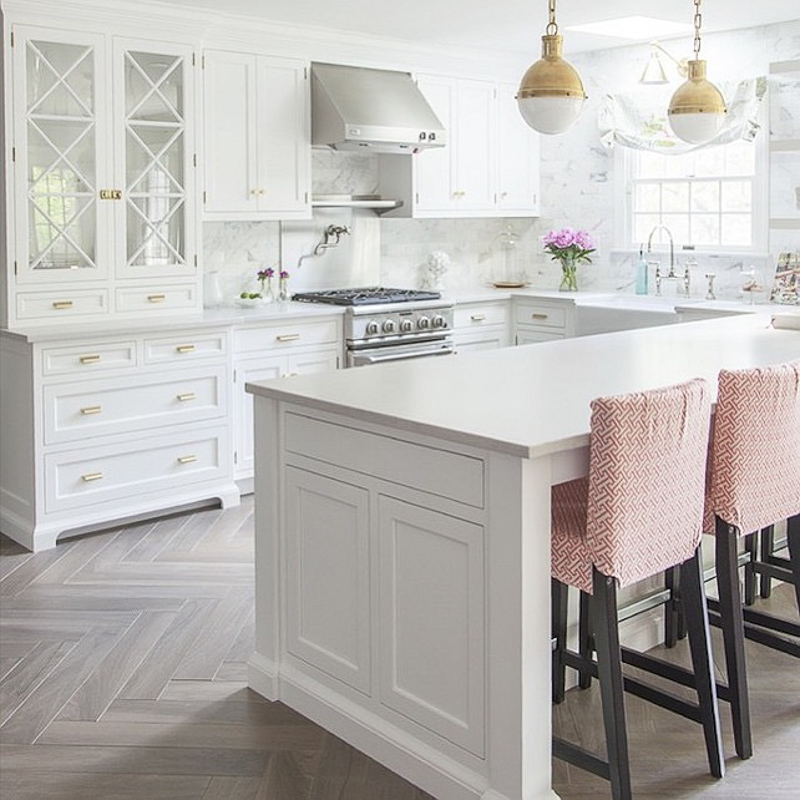 Isn't the contrast lovely?
Better Homes and Gardens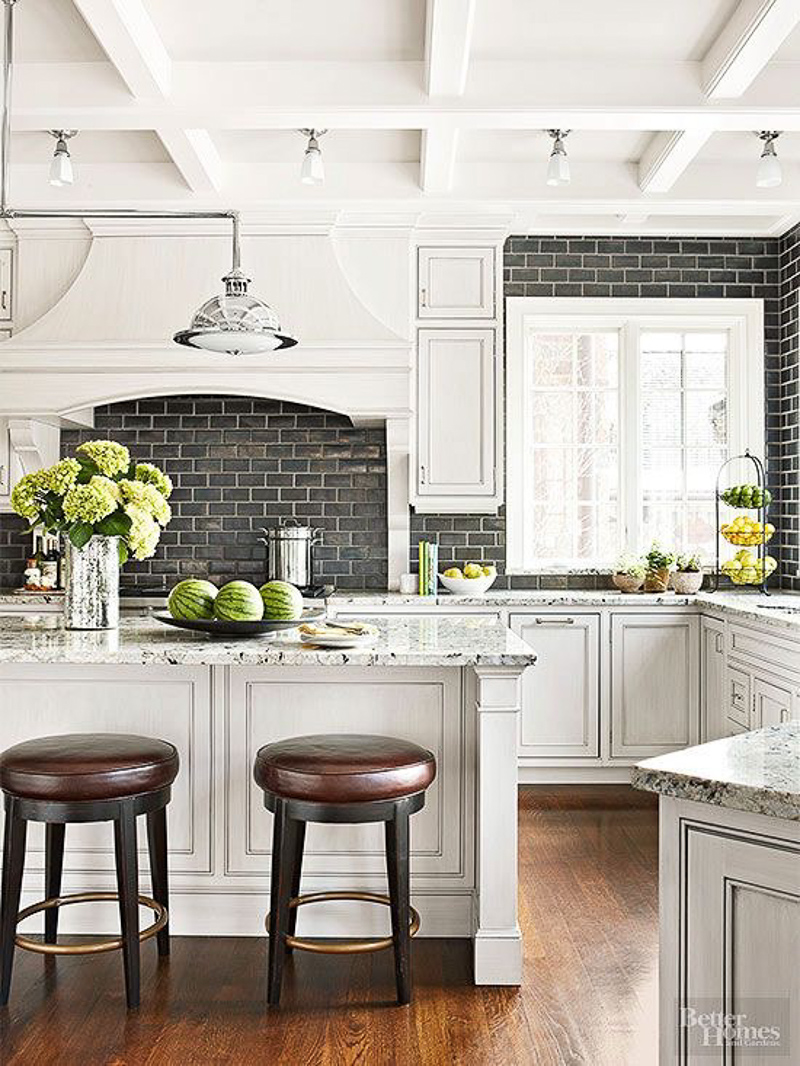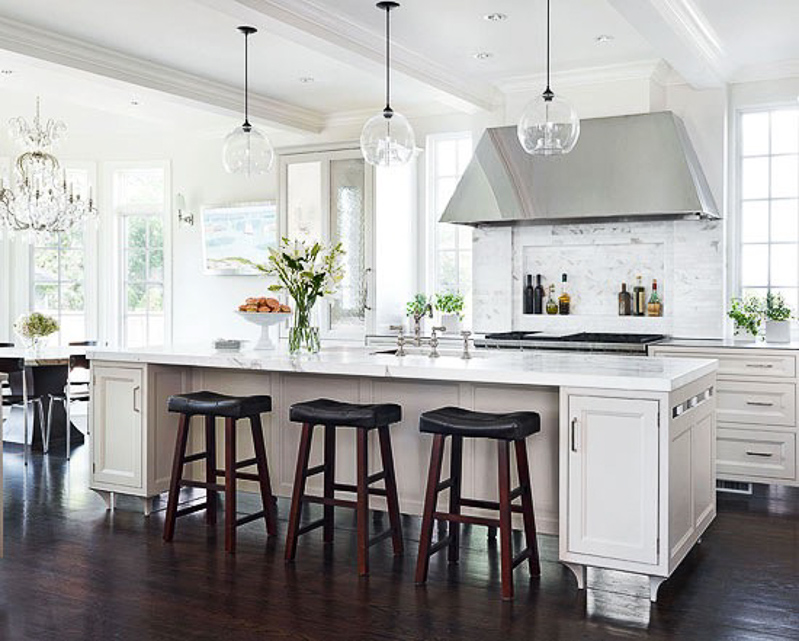 Traditional Home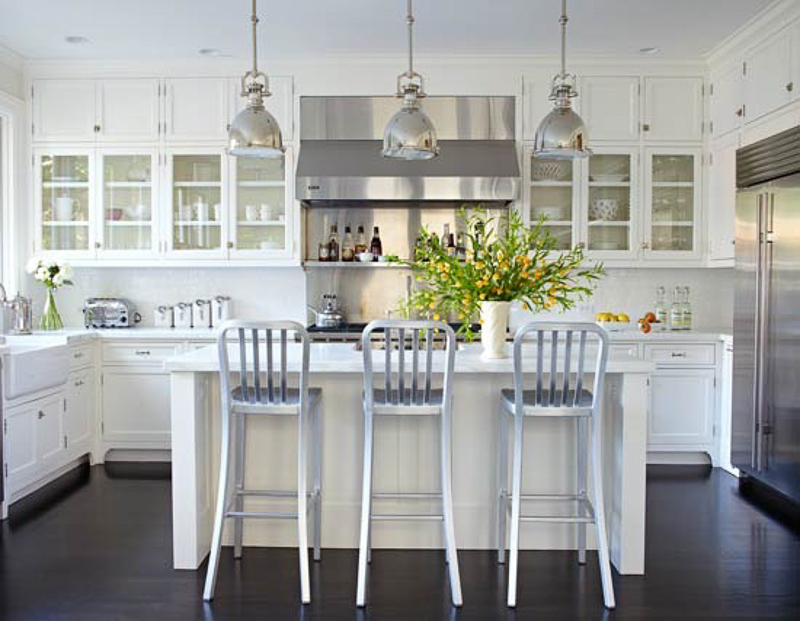 Reclaimed wood beams provide warmth and texture. Decorator Darryl Carter, 
Architectural Digest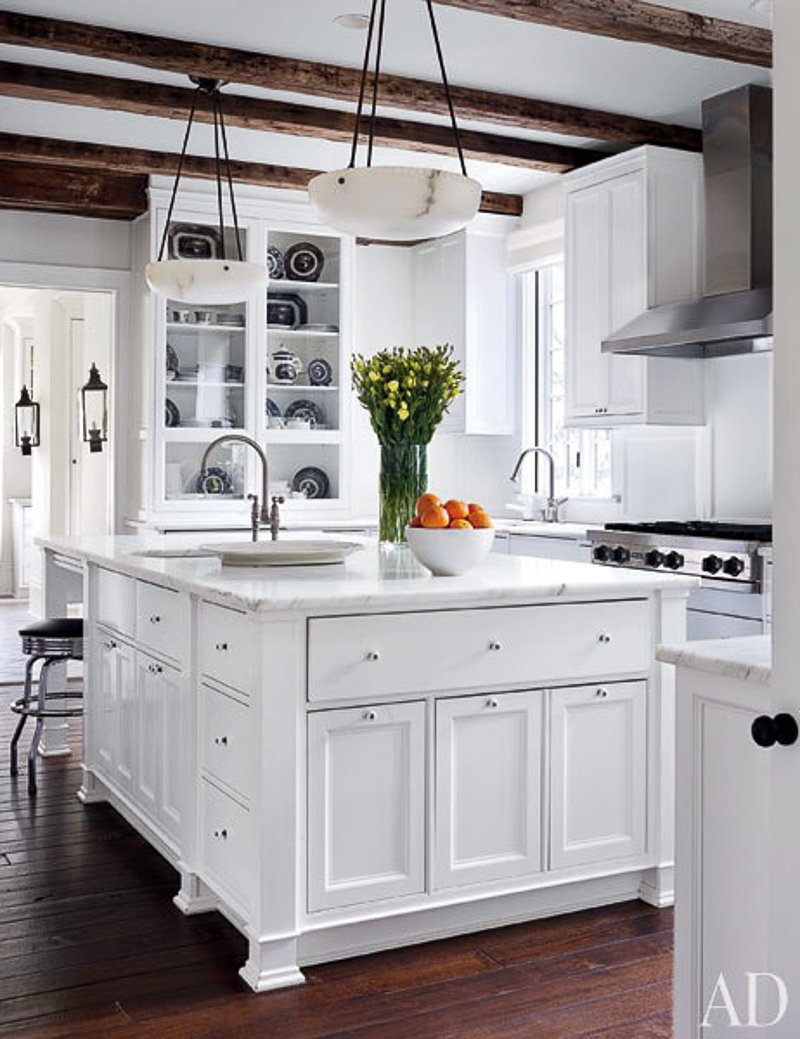 White with natural beauty. Castle Homes, photo by Alyssa Rosenheck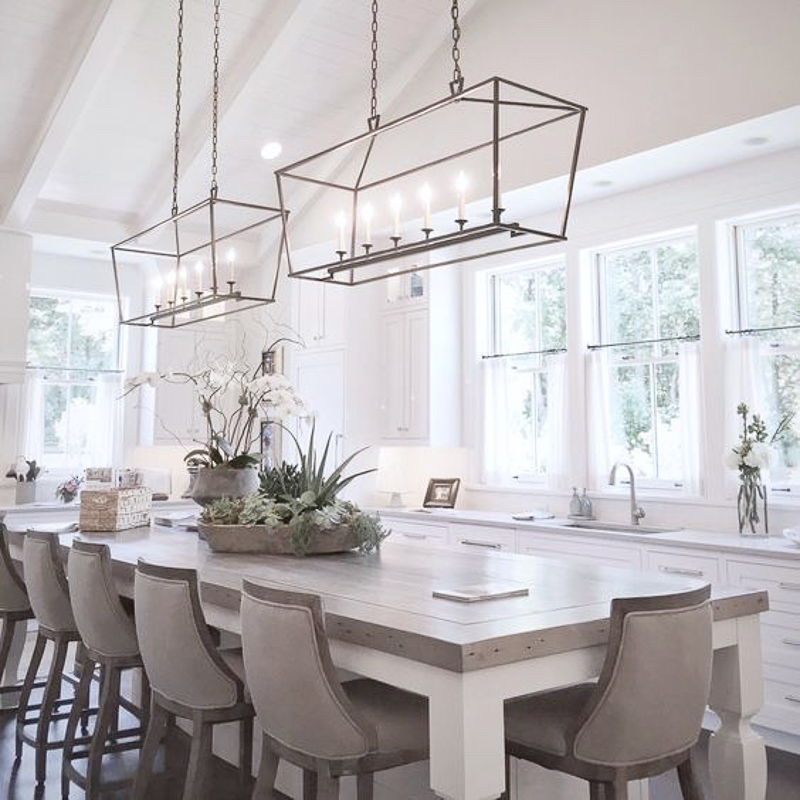 Last, a couple eye-candy shots from 
Rachel Parcell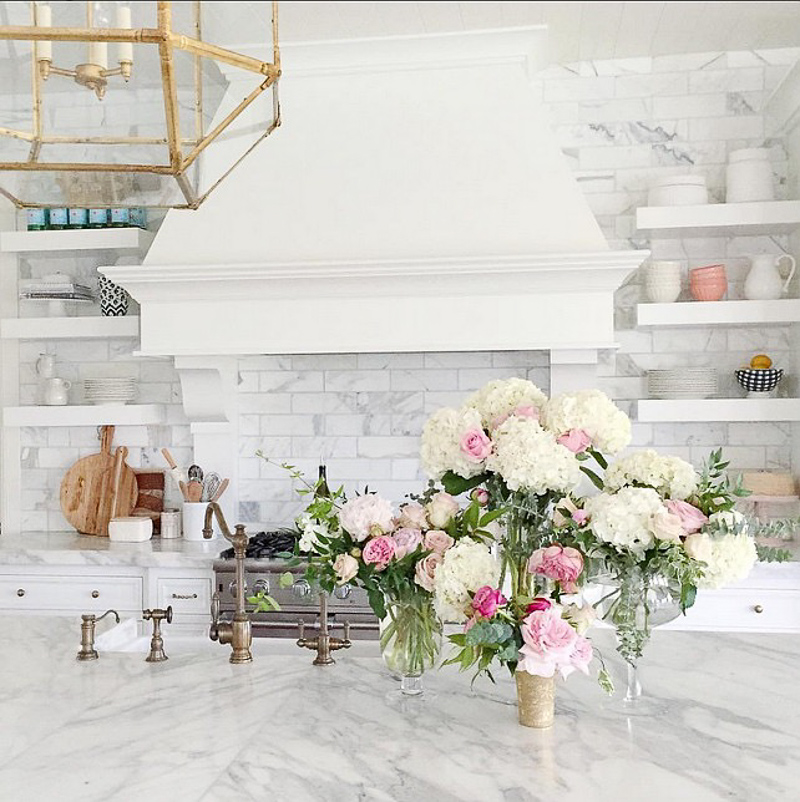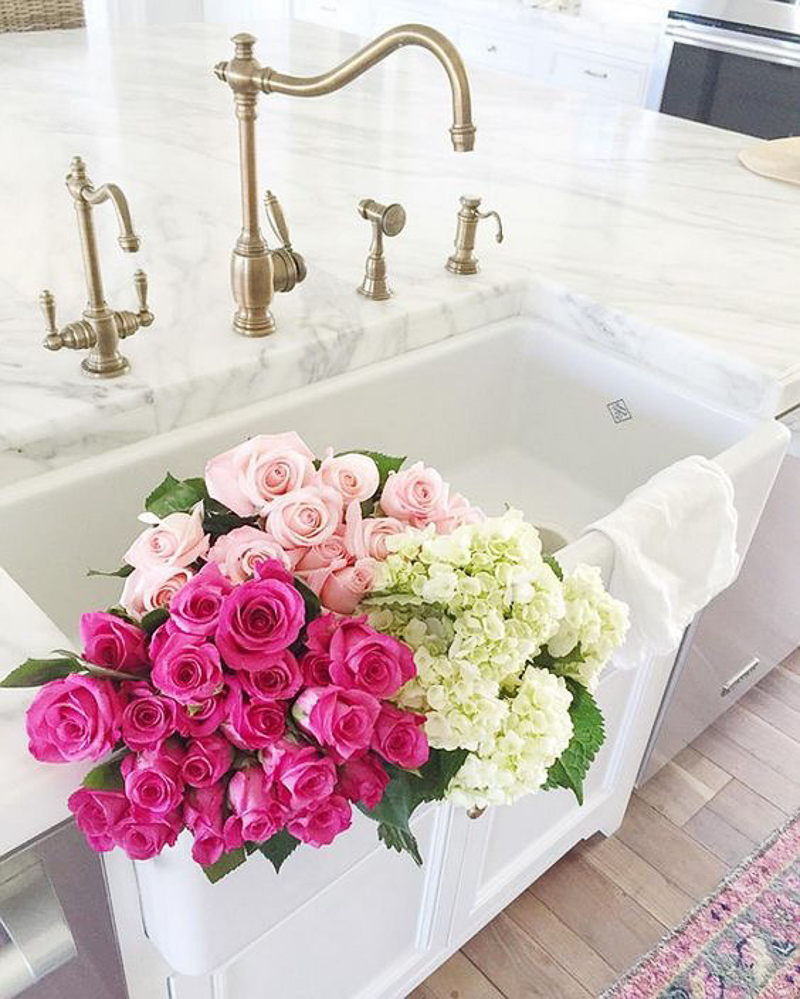 I hope you enjoyed the pictures above and found some inspiration. You can tour my kitchen
here
. Thank you for visiting Decor Gold Designs and please consider subscribing to my weekly email if you would like to know when I have something new to share.