Styling your dining room by incorporating a settee seems to be more popular than ever before. I recall when we were building this home, I would drag my husband to RH  to plan the pieces we wanted to put in the home. When it came to our dining areas, I spent most of my time around the settee you see in my dining room. In this room, I knew I wanted the end chairs to be a style all their own. I wanted the side chairs to be complimentary. And I knew I wanted the settee to be the focal point of the room. He was hesitant at first as he "didn't get it." As husbands go, he can be rather opinionated when it comes to our decor. If you are married to a doubter, be resolute! They will come around. Trust me.
Let's get back to the settee. There are two pieces in the dining room that receive more comments than any other: the leaning mirror and the settee. Truth be told, it is one of my favorite spots in the entire home. I love enjoying a nice meal here with family and friends. Whichever couple ends up sitting in the settee, they seem to always have an amazing evening. It is romantic and stylish all at the same time. The differing textures between the settee and other seating options creates an eclecticness without being "too artsy." The space becomes more interesting and very welcoming with this unique addition.
Are you thinking about restyling your dining room? I highly recommend considering a settee. Then you can watch how the room begins to work around what is sure to be your favorite new addition to your dining room.
I chose a tufted piece for my own home.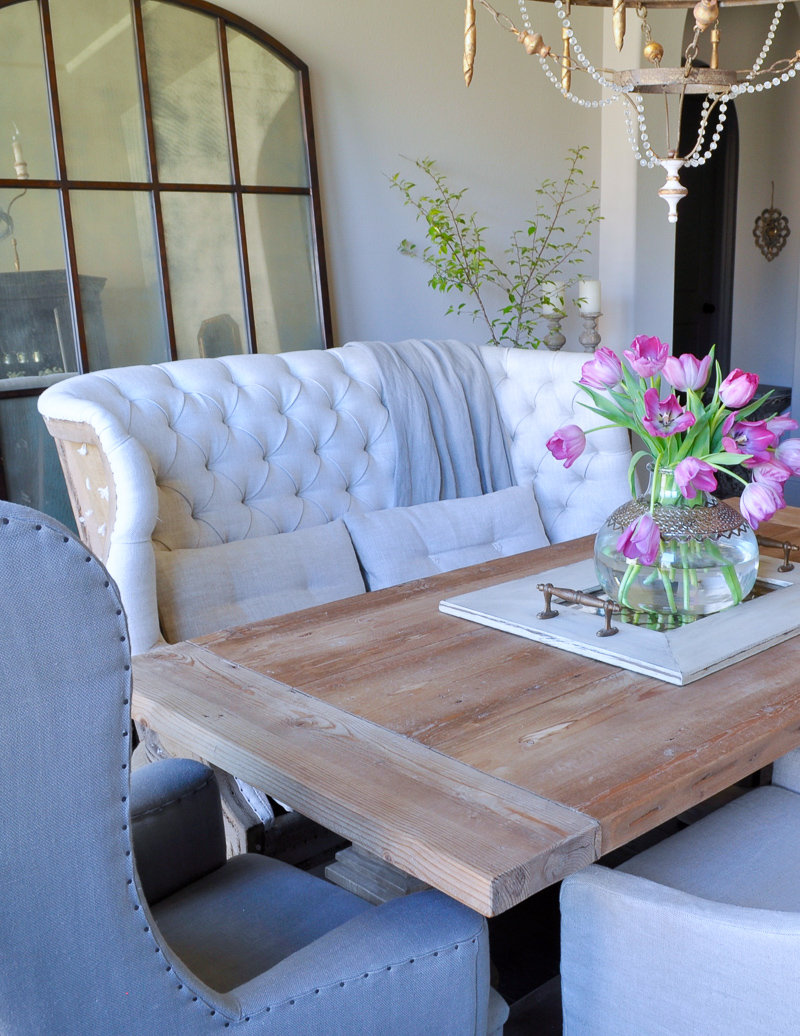 You can shop some reasonably priced tufted settees here. Some affiliate links were used in this post.


Here are a few inspirational photos to help you imagine the look in your own home. The first photo is by the talented  
Jenny Wolf
. I especially love how she has styled the settee with pillows.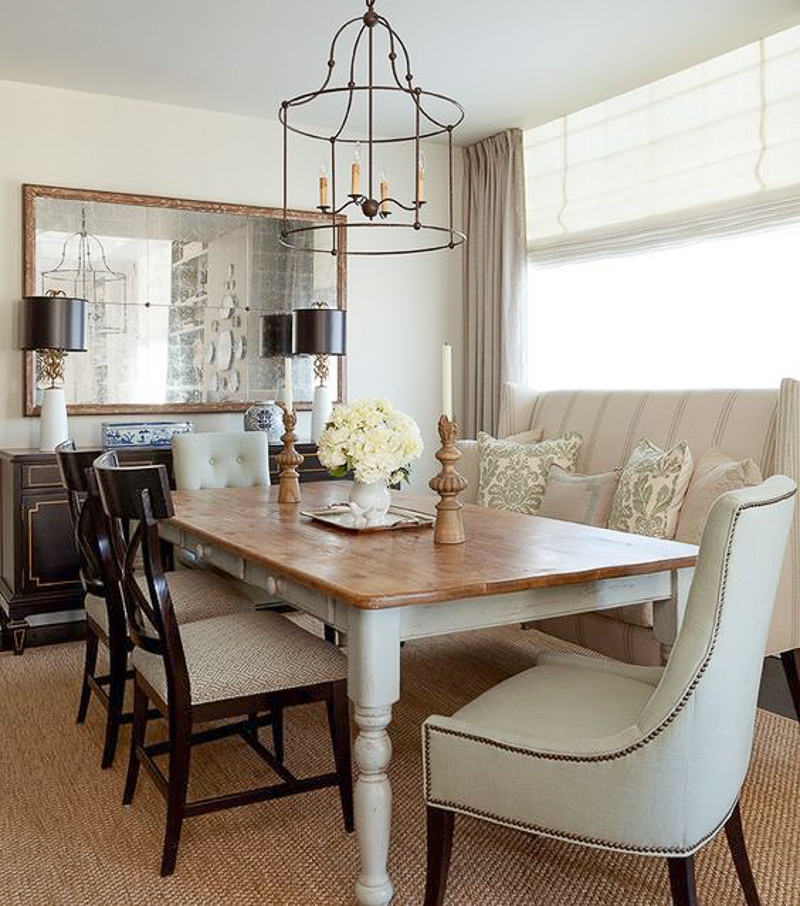 This 
Better Homes and Gardens
 room brilliantly incorporates a bench-style seat.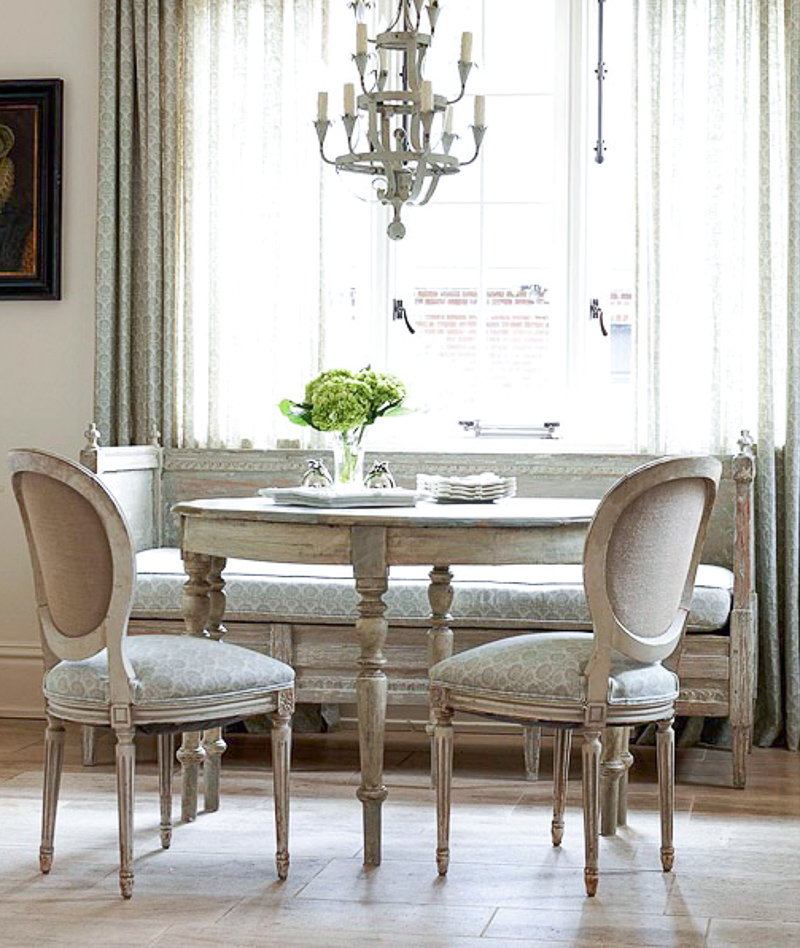 I love the pop of color this Traditional Home dining room provides.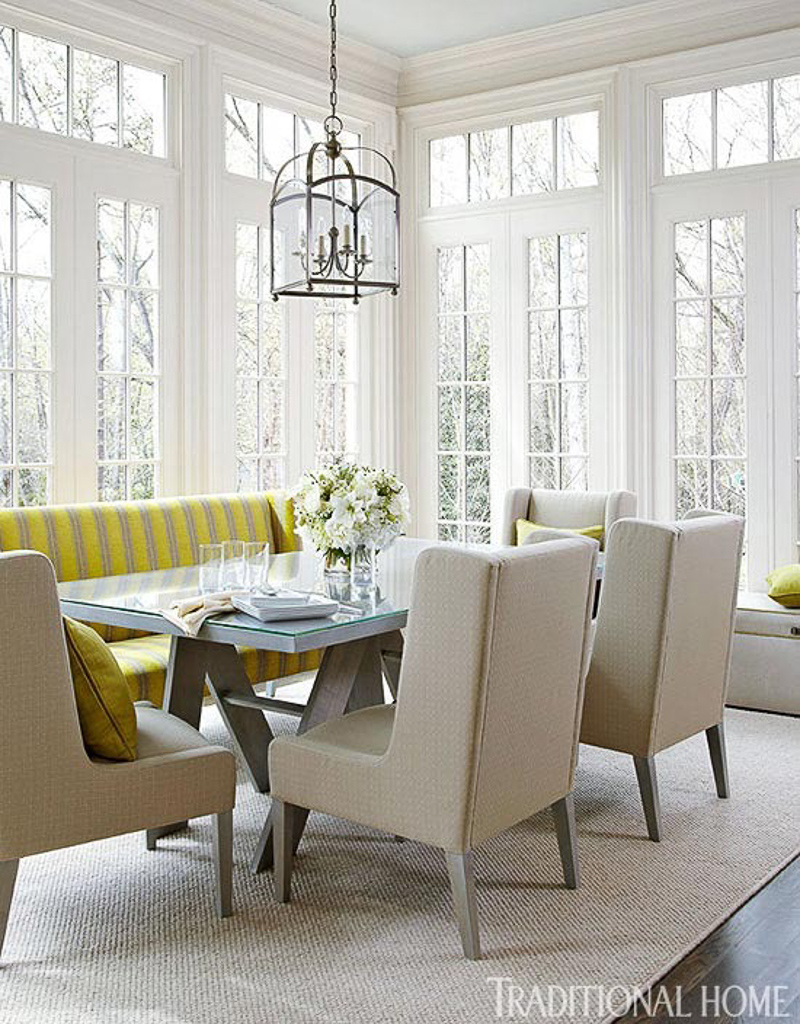 Or you can choose to keep it dreamy with white. Atlanta Homes and Lifestyles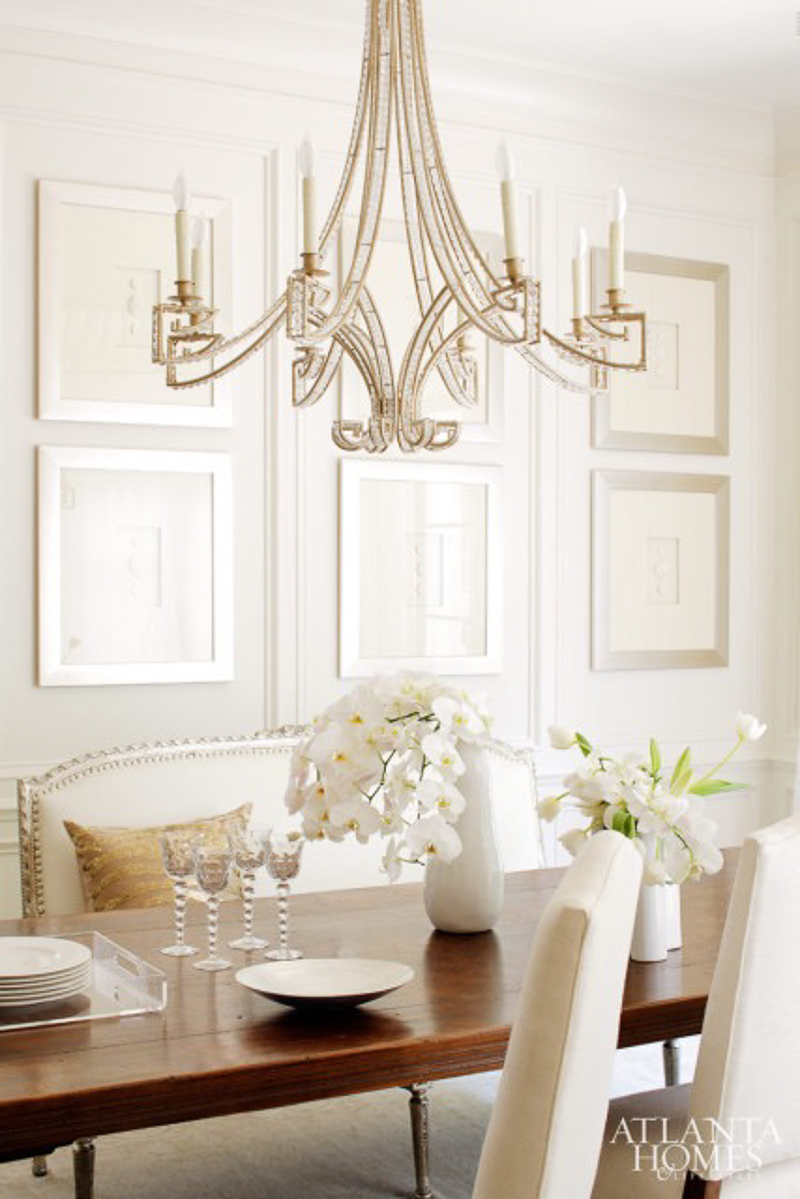 Don't be afraid to consider this look in the dining or the eat in kitchen.  Better Homes and Gardens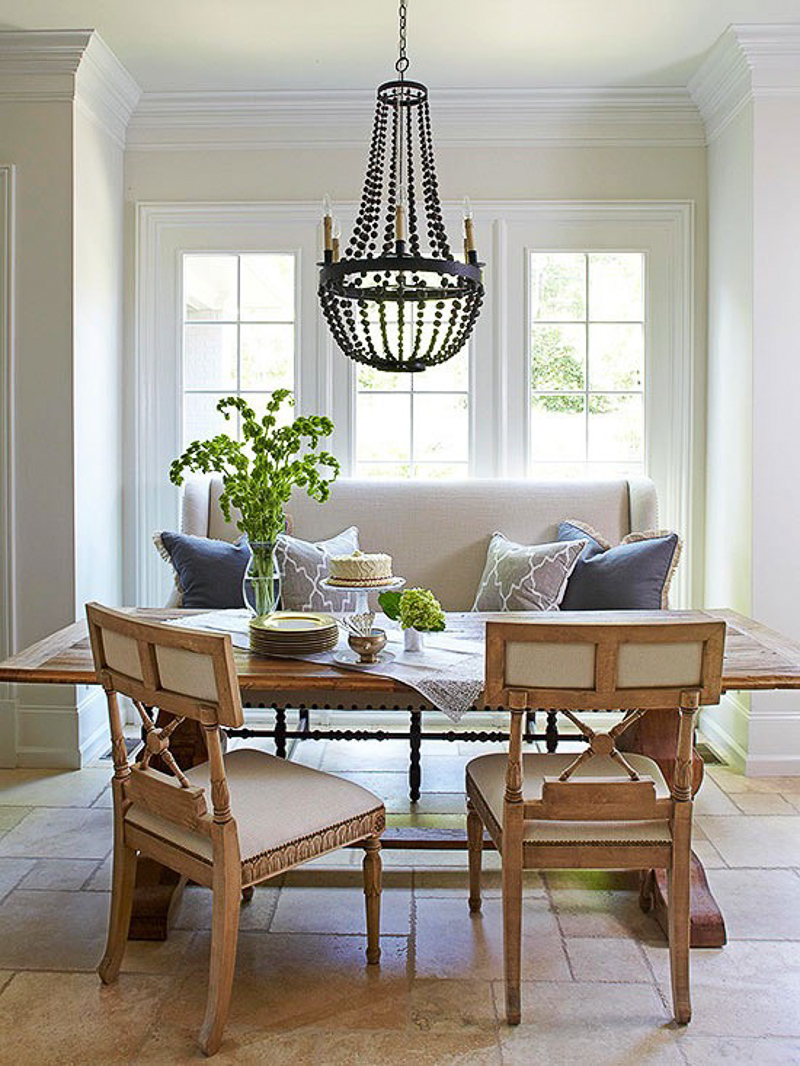 Dear Lillie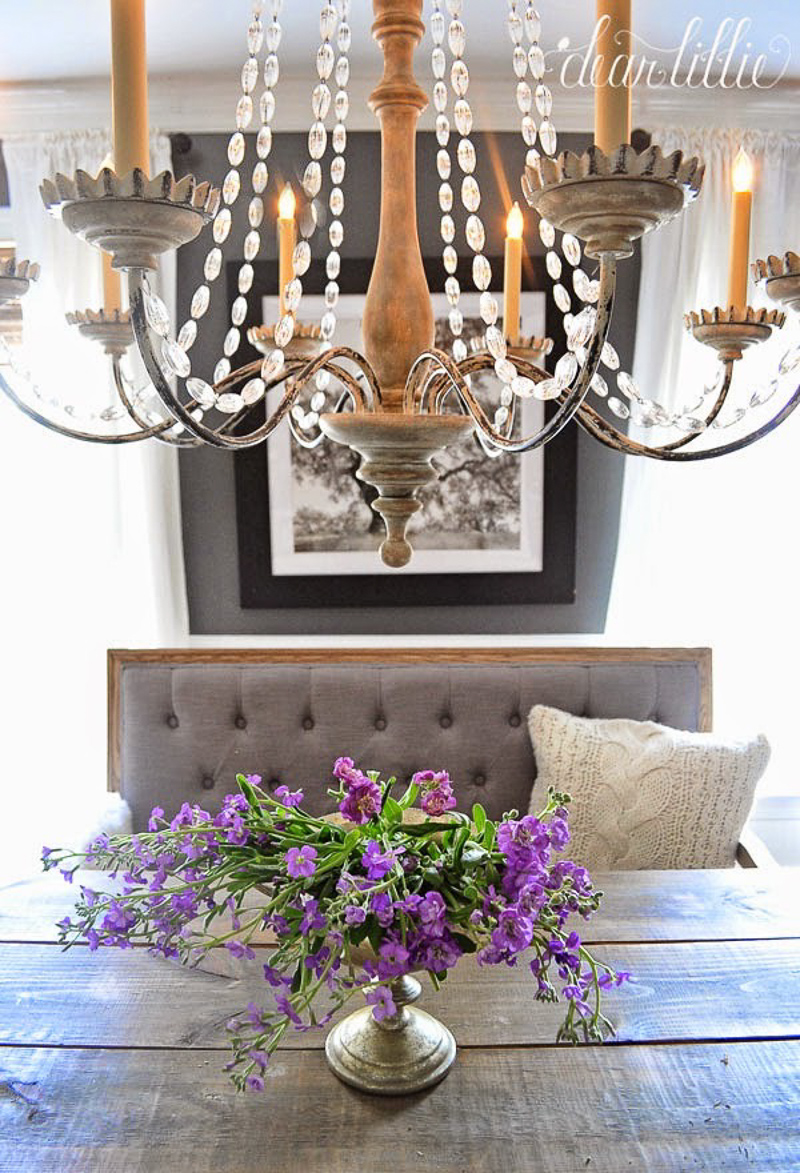 I hope you can see how much beauty and interest you can add to your dining room with this seating option. Look for a piece that fits the scale and style of your table. Here are a few more of my favorite settees.


Please find direct links to my dining room pieces on the Sources page. Thank you for visiting and please consider subscribing so you won't miss any new posts!