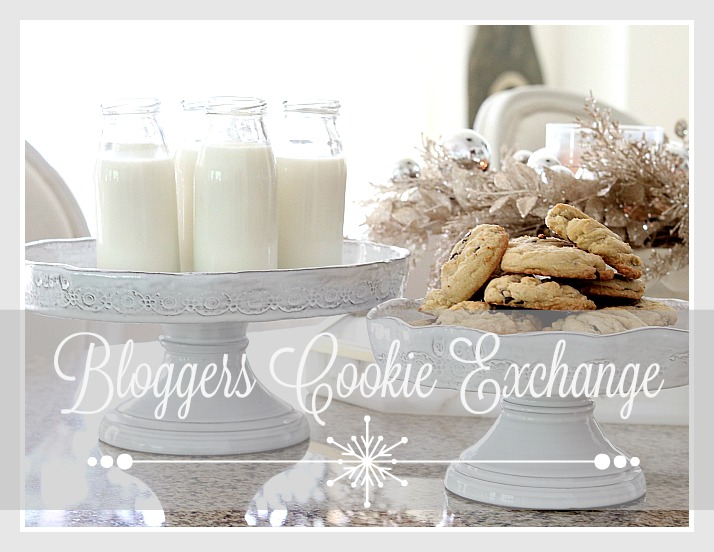 I'm so glad you have stopped by for our Bloggers Cookie Exchange hosted by Randi Garrett. We all wish we could have a cookie exchange in person, but this is the next best thing! Plus this way, we get to share with you! If you are visiting from Zevy Joy, a special welcome to you!
I have made a delicious cookie for this fun event, but first I'd like to talk a little bit about styling.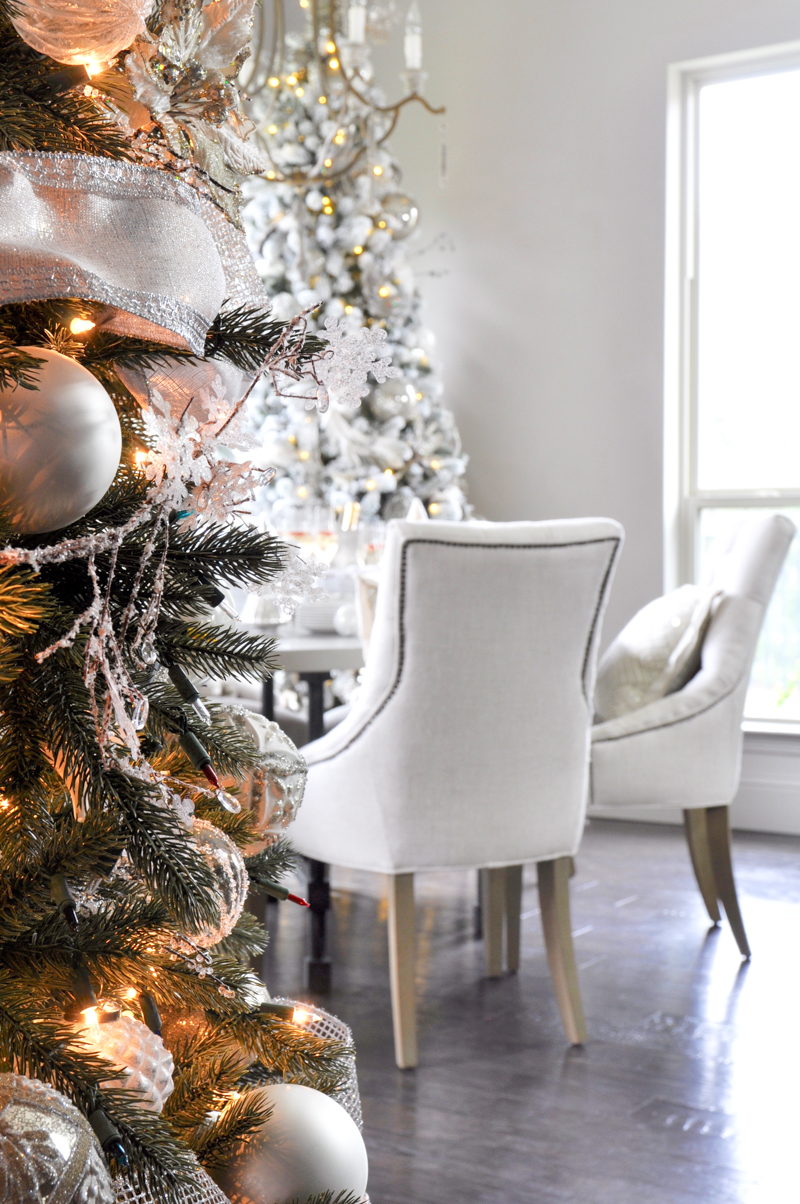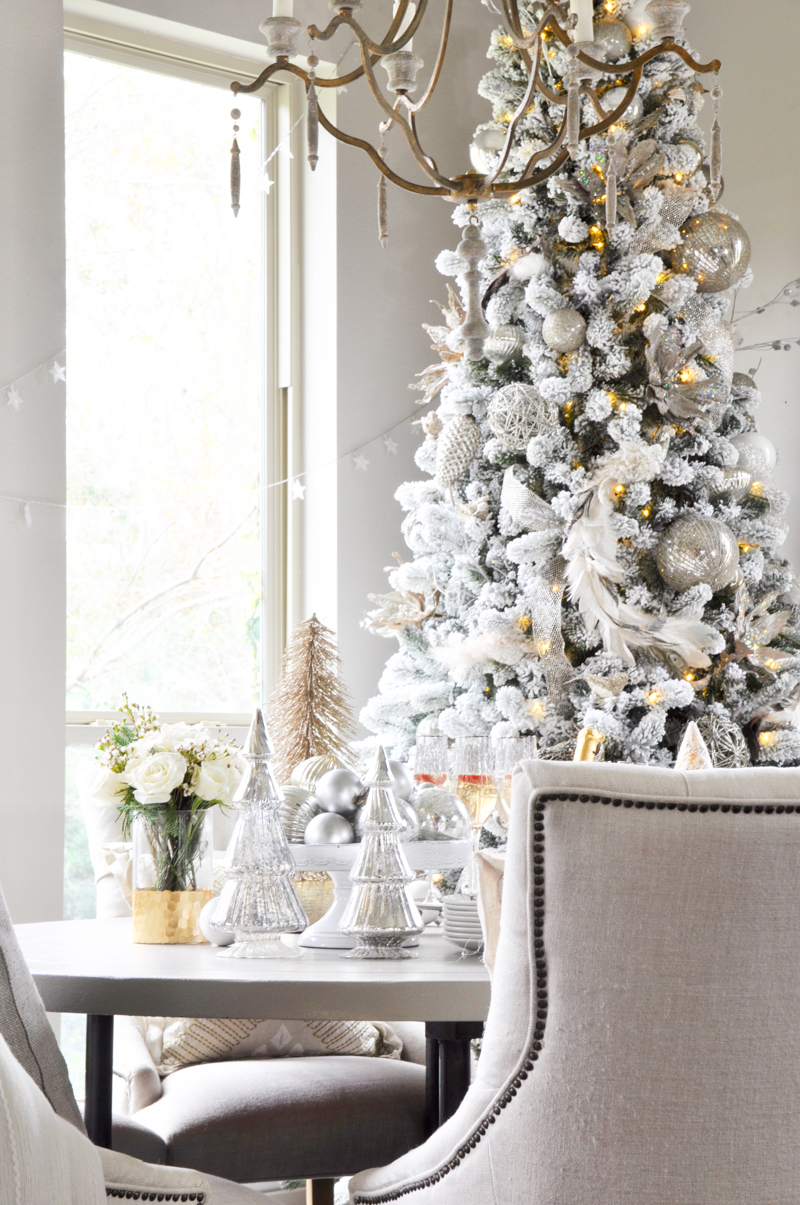 When it comes to the holidays, who doesn't love the dessert table? And what is it about Christmas cookies? I just cannot help myself when they make an appearance in mine or any other kitchen.
This is my dessert table this year. I wanted to make sure it would be as festive as possible. The Christmas tree and star lights create such a lovely backdrop which allows the touches of sparkle throughout the table to really stand out. *This post contains affiliate links.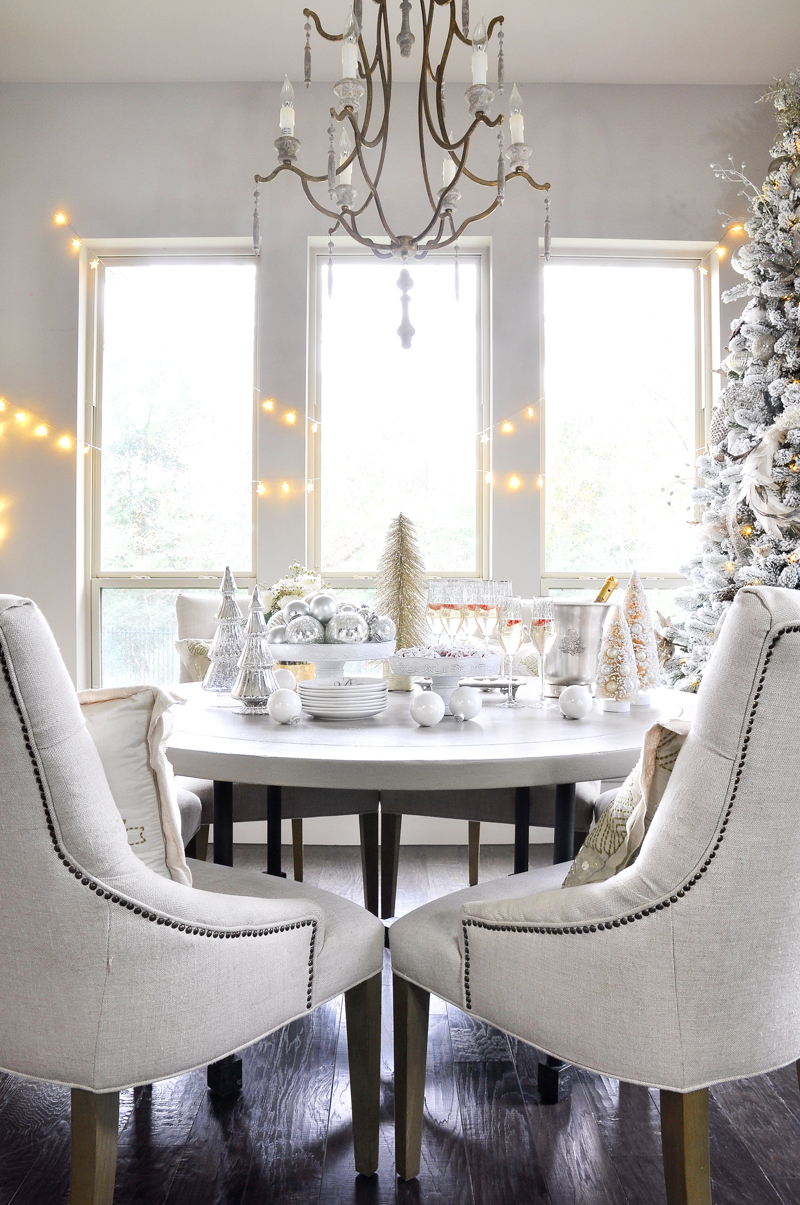 Get the Look – Breakfast Nook

A Few Tips for Styling a Dessert Table
First and foremost, make sure the cookies or whichever desert you are preparing is the star of the show. This will take a bit of planning on your part. Are you wanting to offer only one desert or perhaps a few options? At times we all need inspiration and guidance. Pinterest is a great medium to explore ideas. You can follow me on Pinterest here.
I focused a great bit on symmetry with the tabletop trees and kept a consistency with the white and neutral color palette of this space. I also wanted to incorporate the glass and metallic features of the ornaments, trees and of course, the glassware. The table has a balance that simply works with all of the elements on display. Lastly, I chose a cake stand to elevate and showcase the cookies.
While these items all work quite well during the holiday season, most are flexible enough to be used throughout the year. There is no need to over think the colors here. Simple is better and white is always a very safe and effective choice.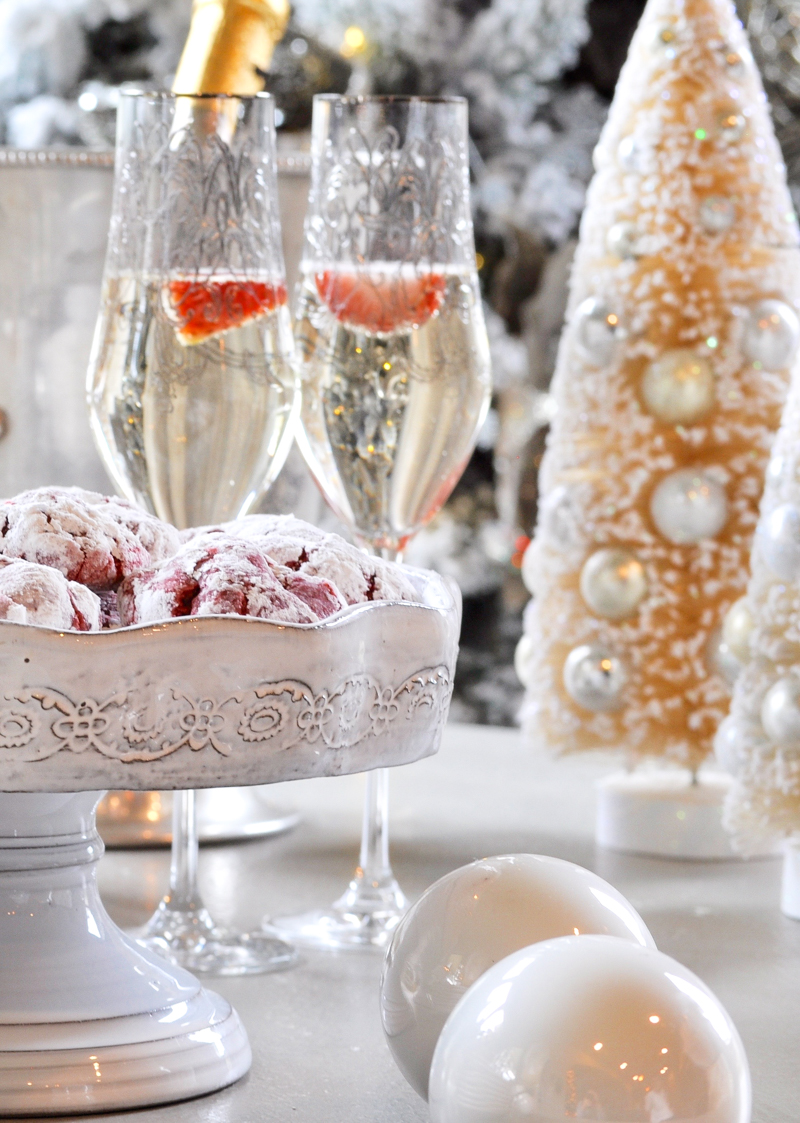 Get the Look – Christmas Decor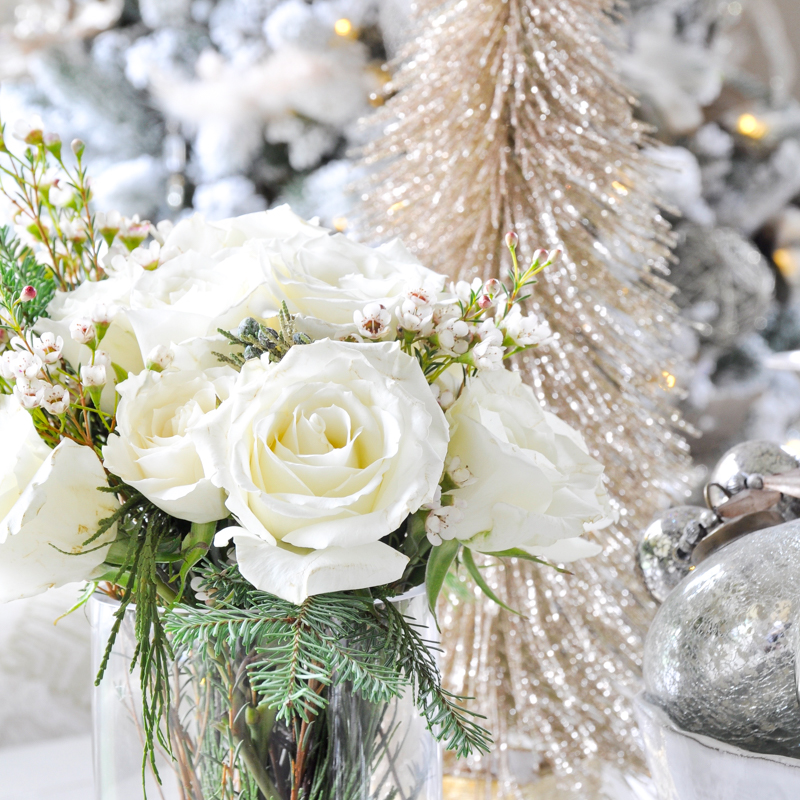 My dessert table often includes a beautiful beverage as well. Champagne is such a nice choice for the holidays.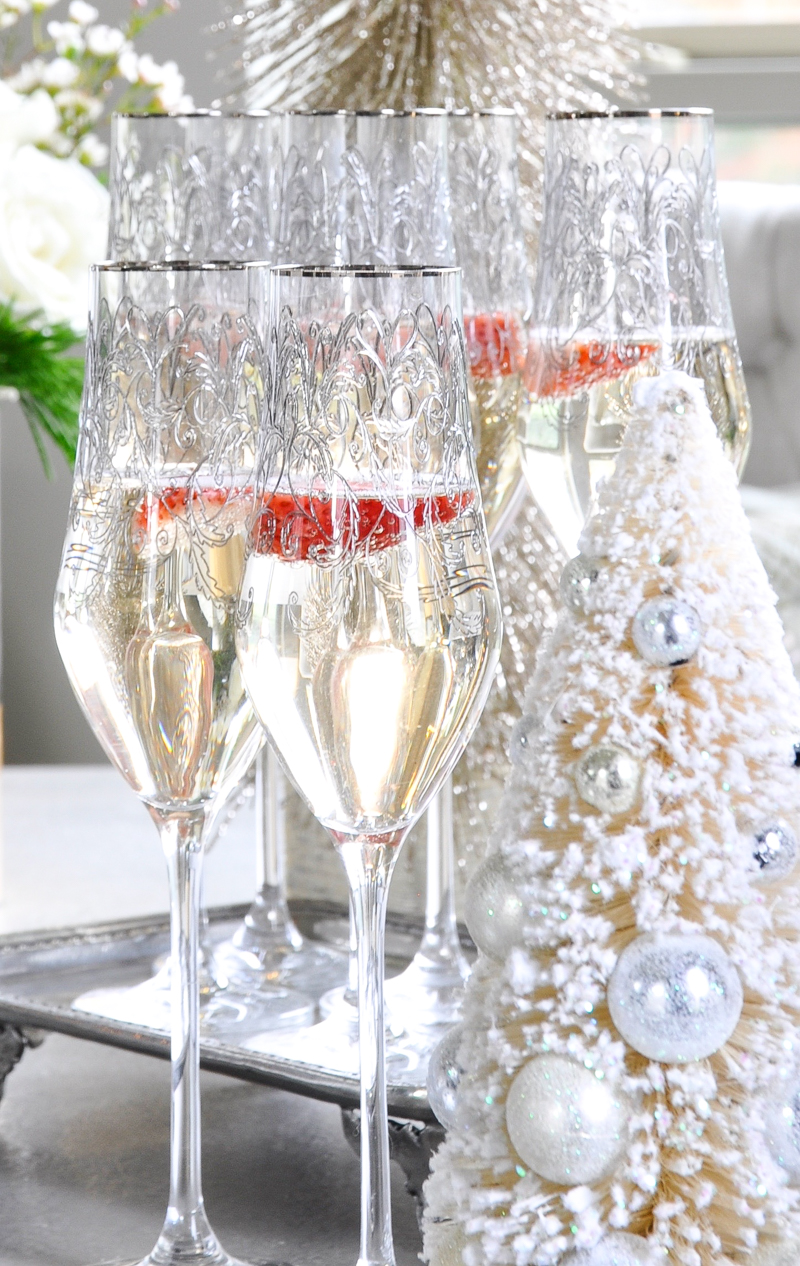 Get the Look – Tabletop

Now, I'd love to share my cookies!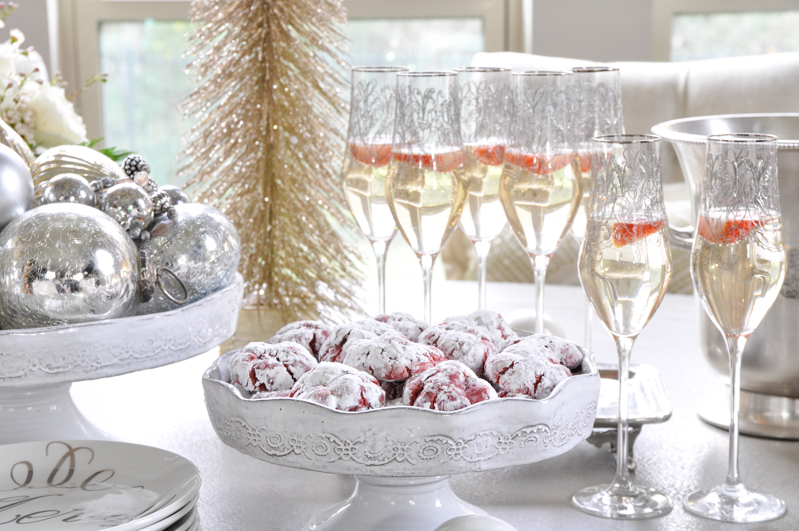 Red Velvet Cookies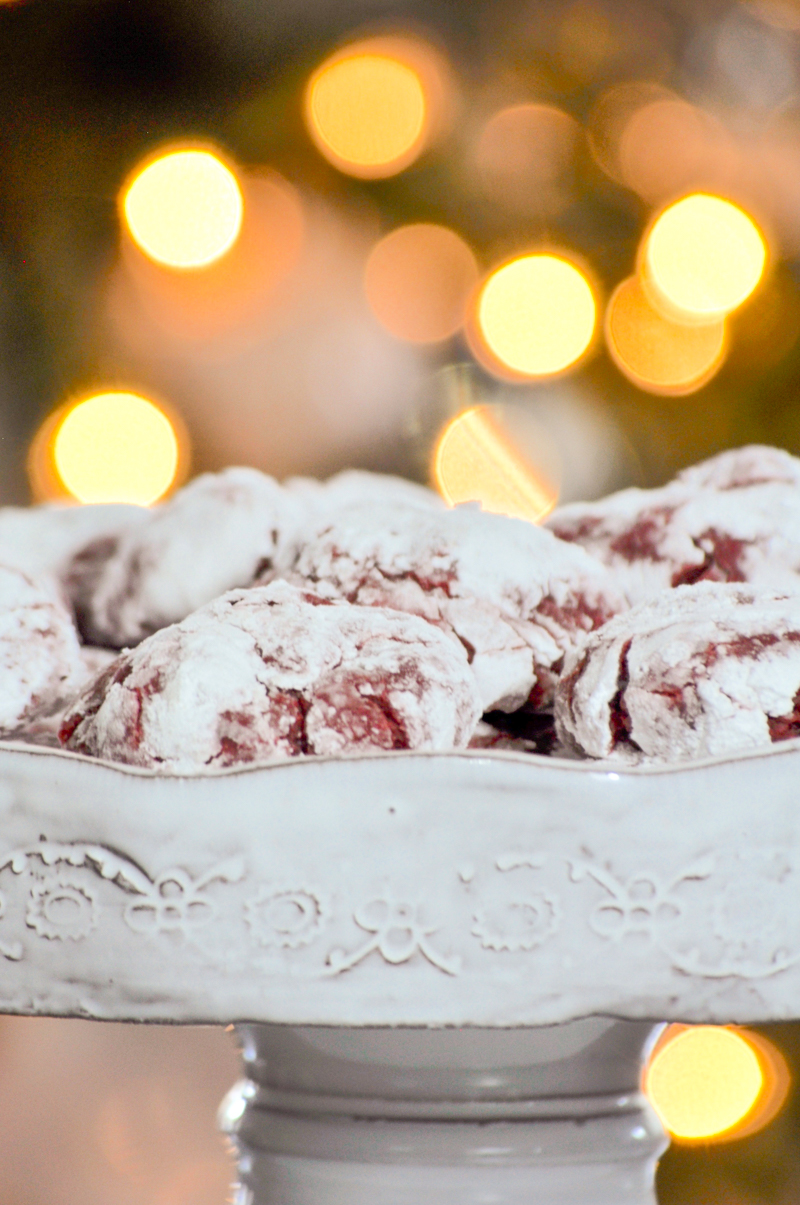 All you need are 4 simple ingredients, that's it!
1 box of red velvet cake mix
2 eggs
1/3 cup of oil
powdered sugar
This is a family recipe by Carrie from Eating on a Dime. You can go here for step by step directions.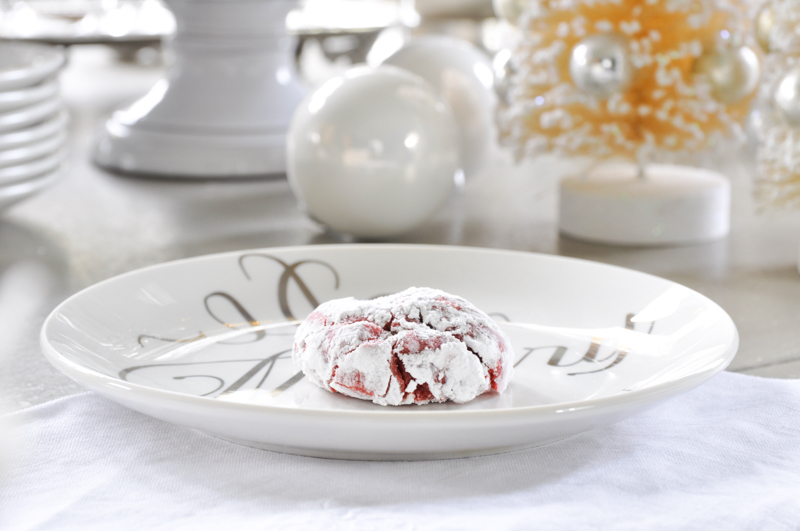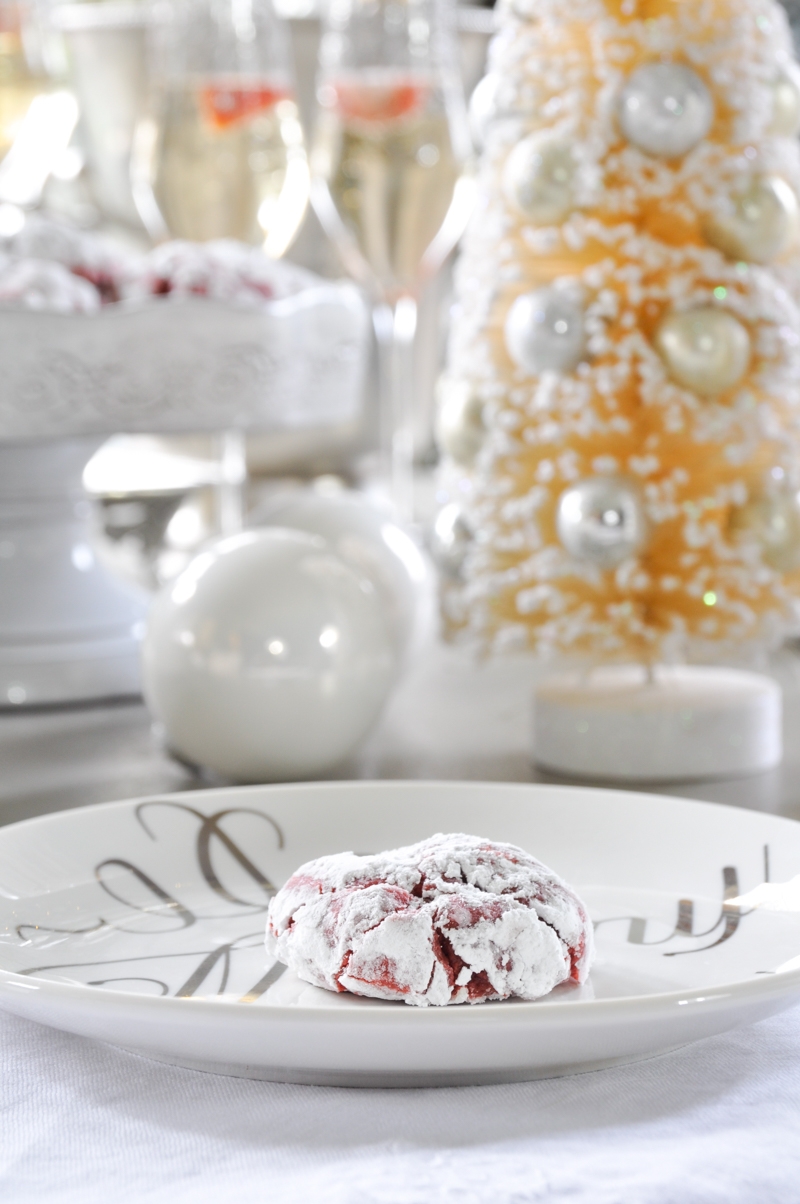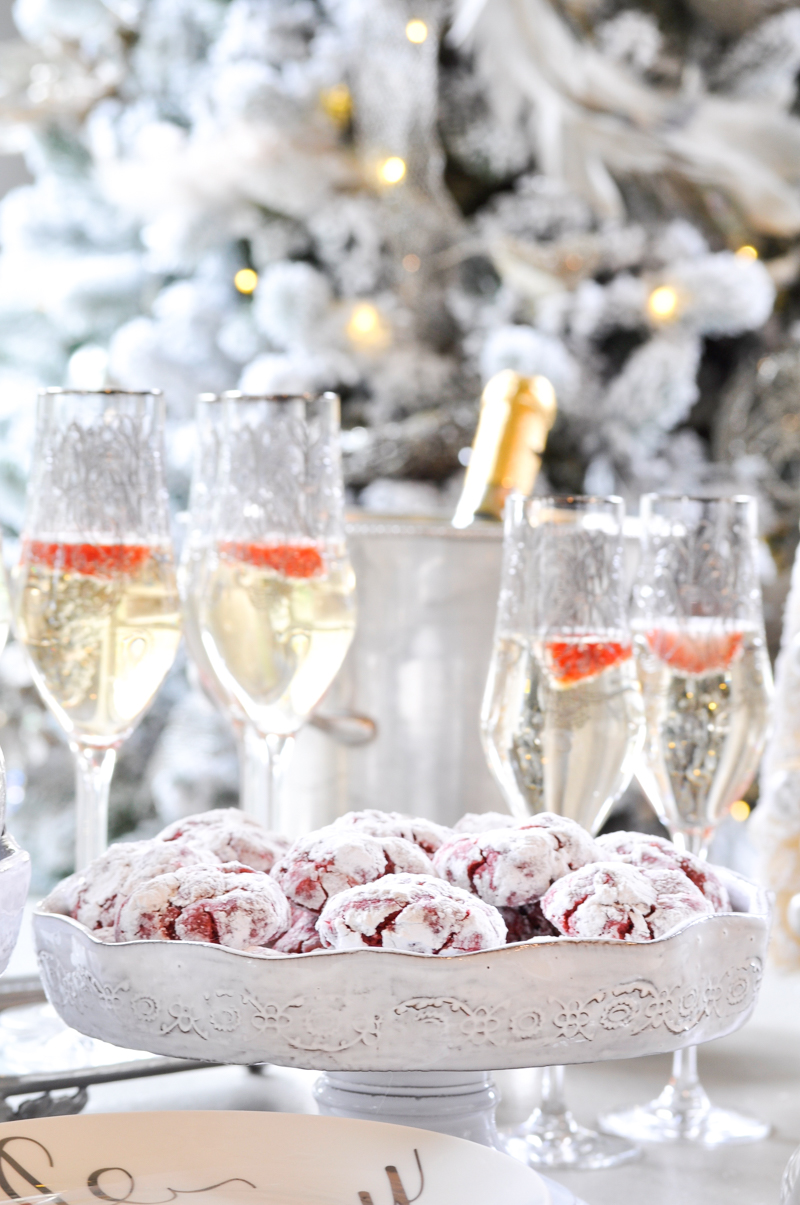 Be sure and have a plan, take in some inspiration, and get ready to wow your friends and family with your very own Christmas desert table.  Make sure to try this festive Christmas cookie for your next holiday gathering or cookie exchange. They are delicious!
Thank you so much for visiting…. Be sure and go to the bottom of the post to find links to all of the very talented bloggers participating today! For your convenience, I've also linked a few of my Christmas Tours below.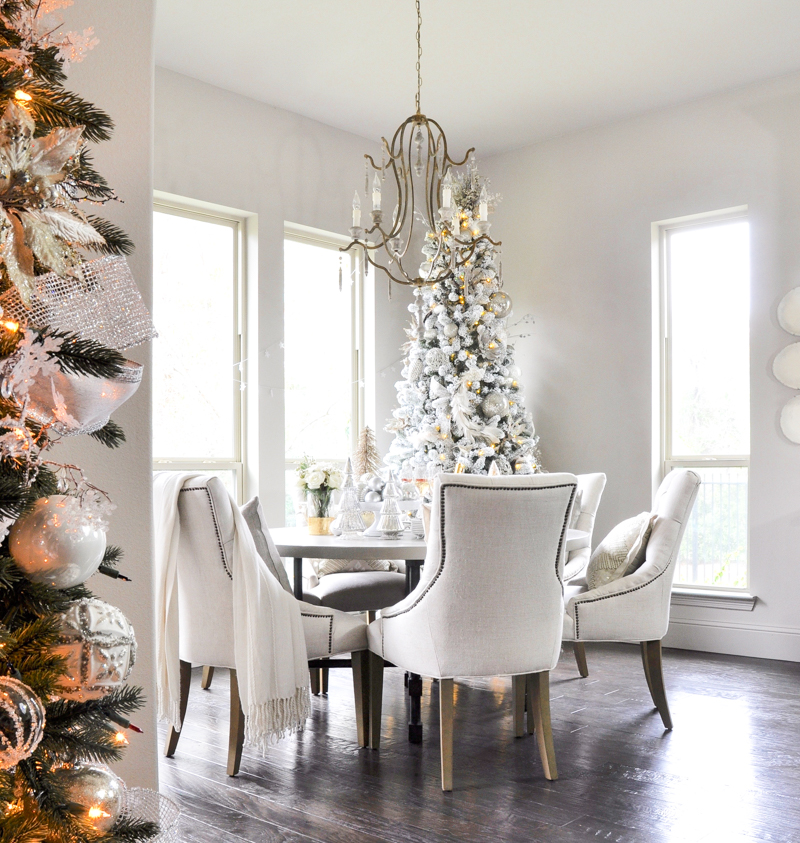 Room Sources:
Similar Breakfast table | Chairs | Chandelier | Throw blanket
Cake stand | Pewter tray | Similar Champagne bucket | Similar Champagne flutes
String lights – stars | Vase – glass and gold 
Bird on tree | Similar Bottle brush trees – white | Similar Mercury glass tree – silver | Silver ornaments | White ornaments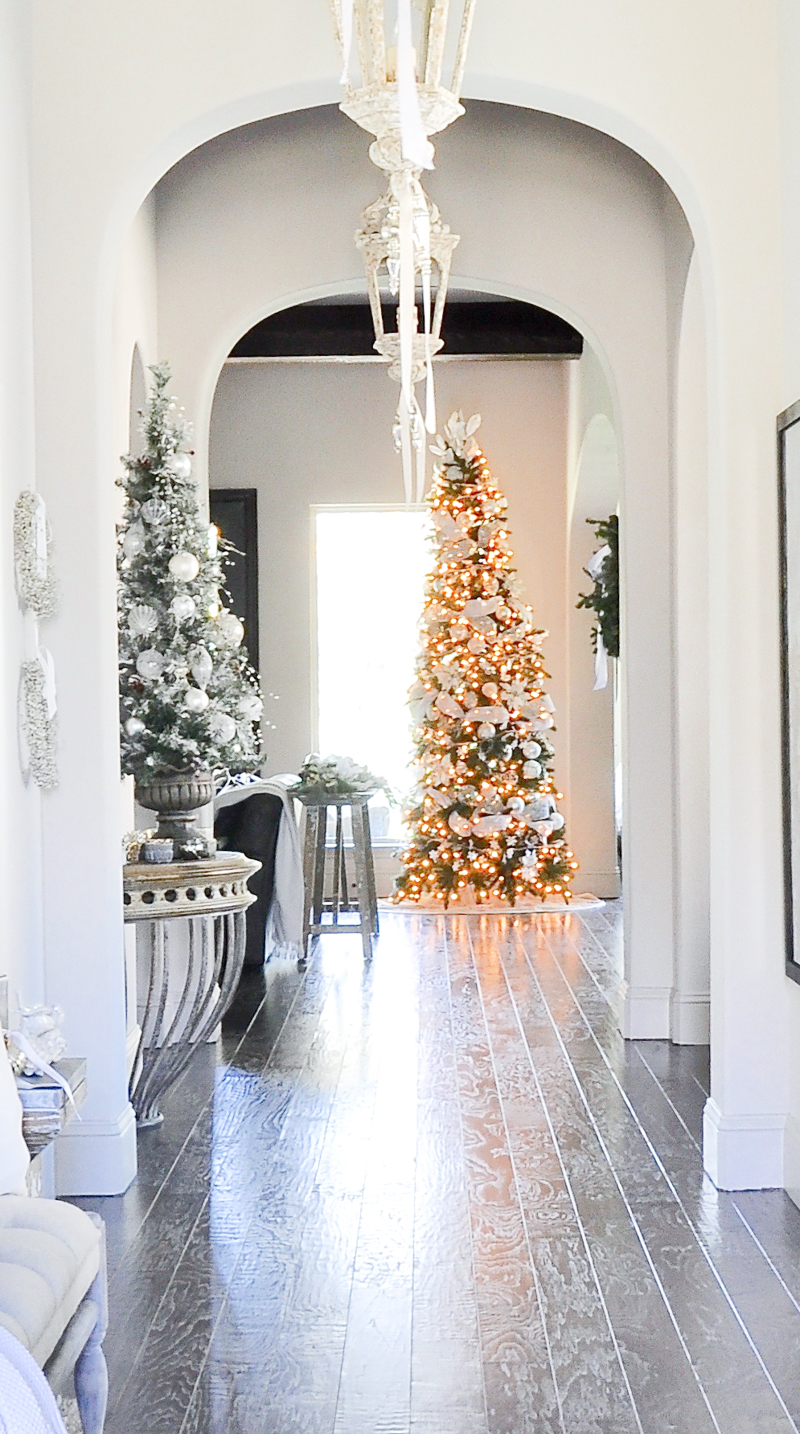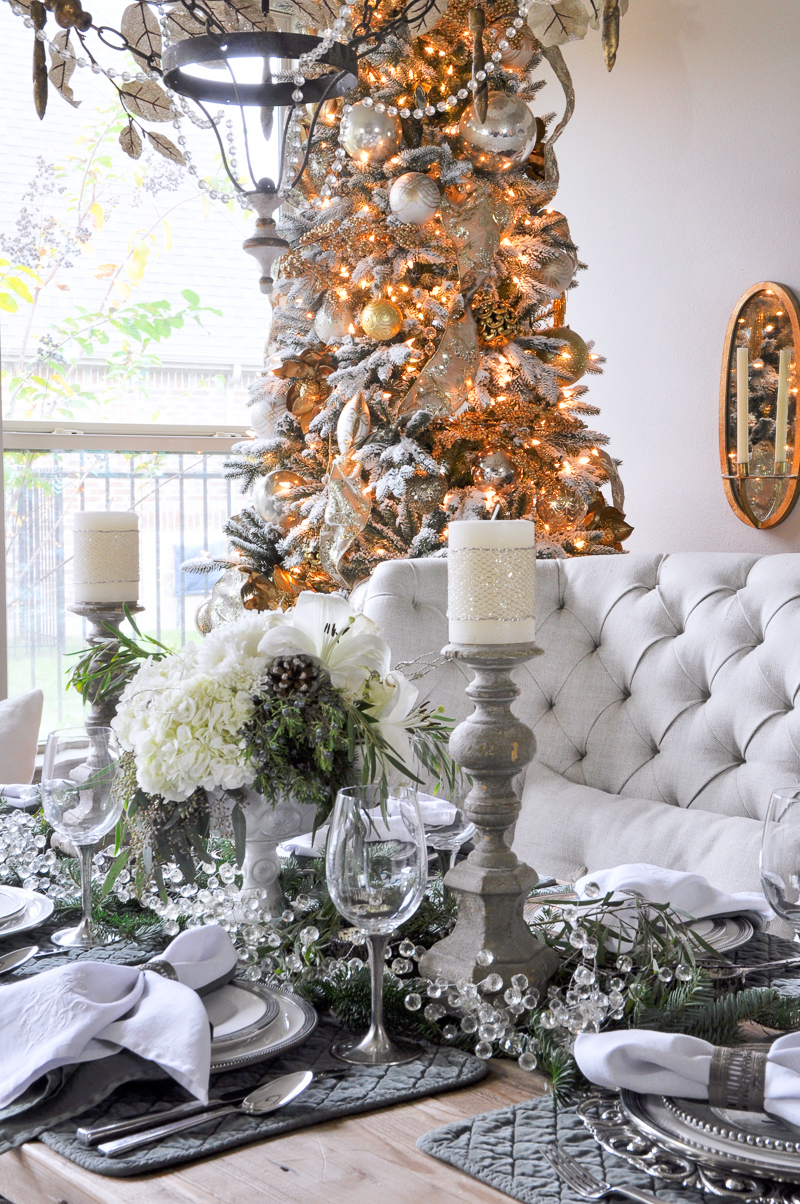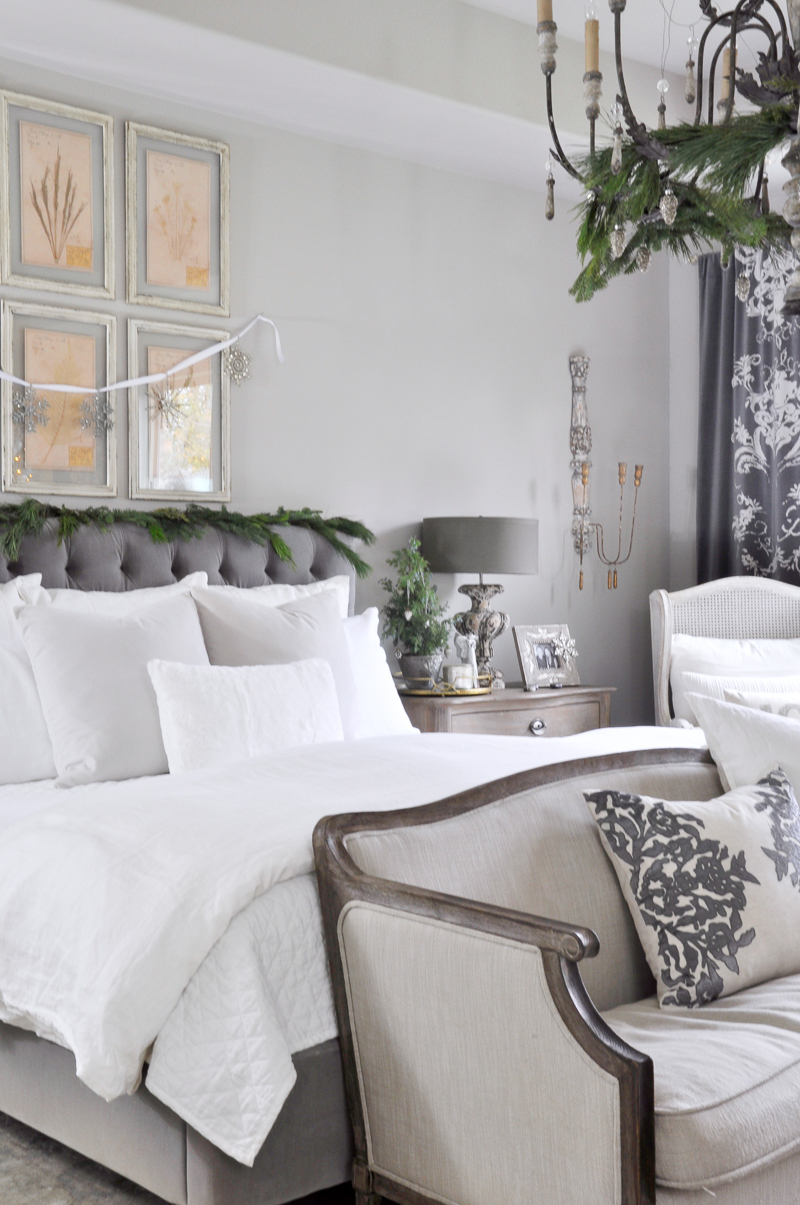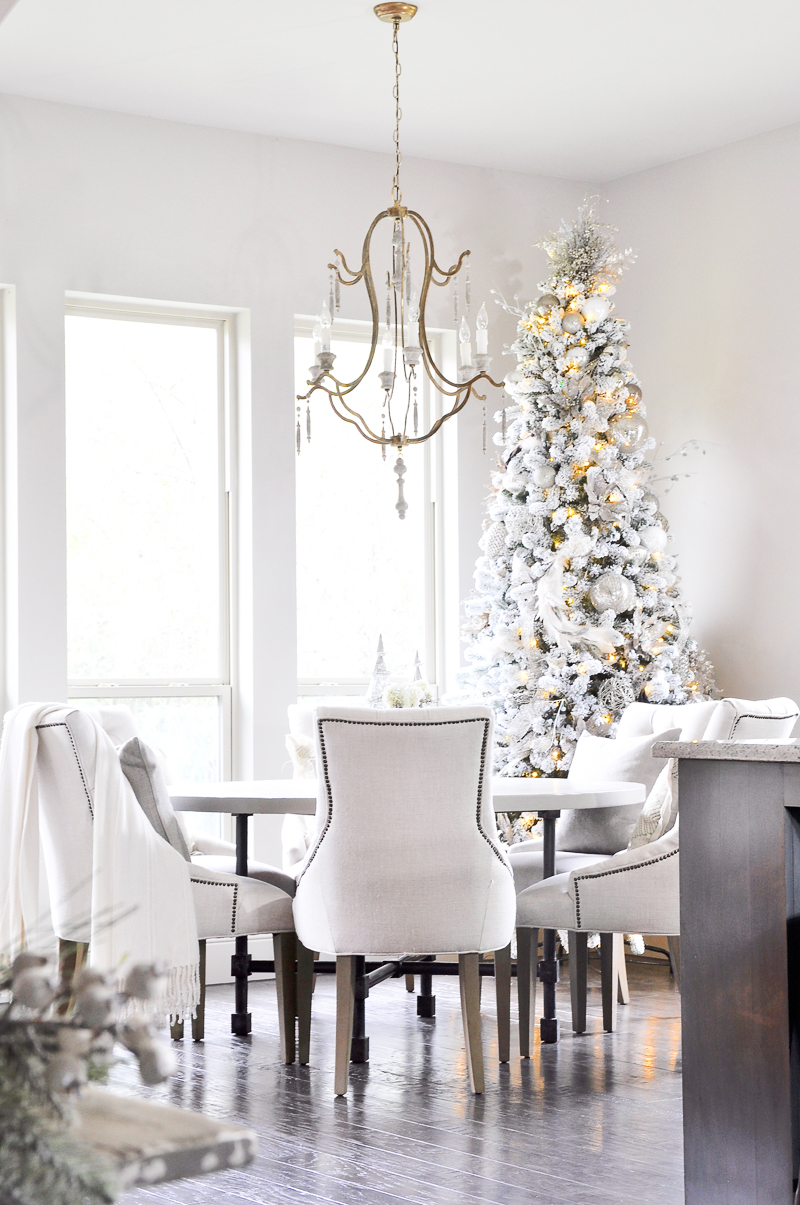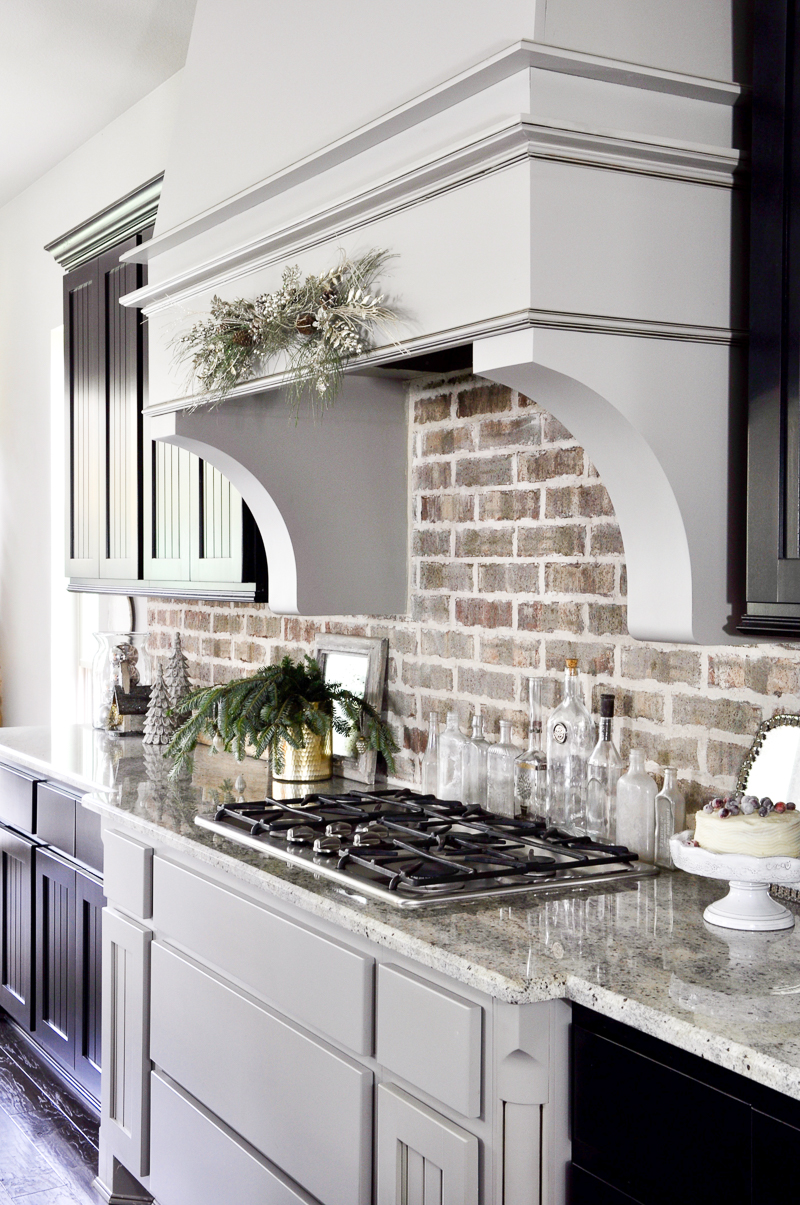 Next stop, Kelley Nan for a yummy Pecan Thimble Cookie recipe and beautiful styling!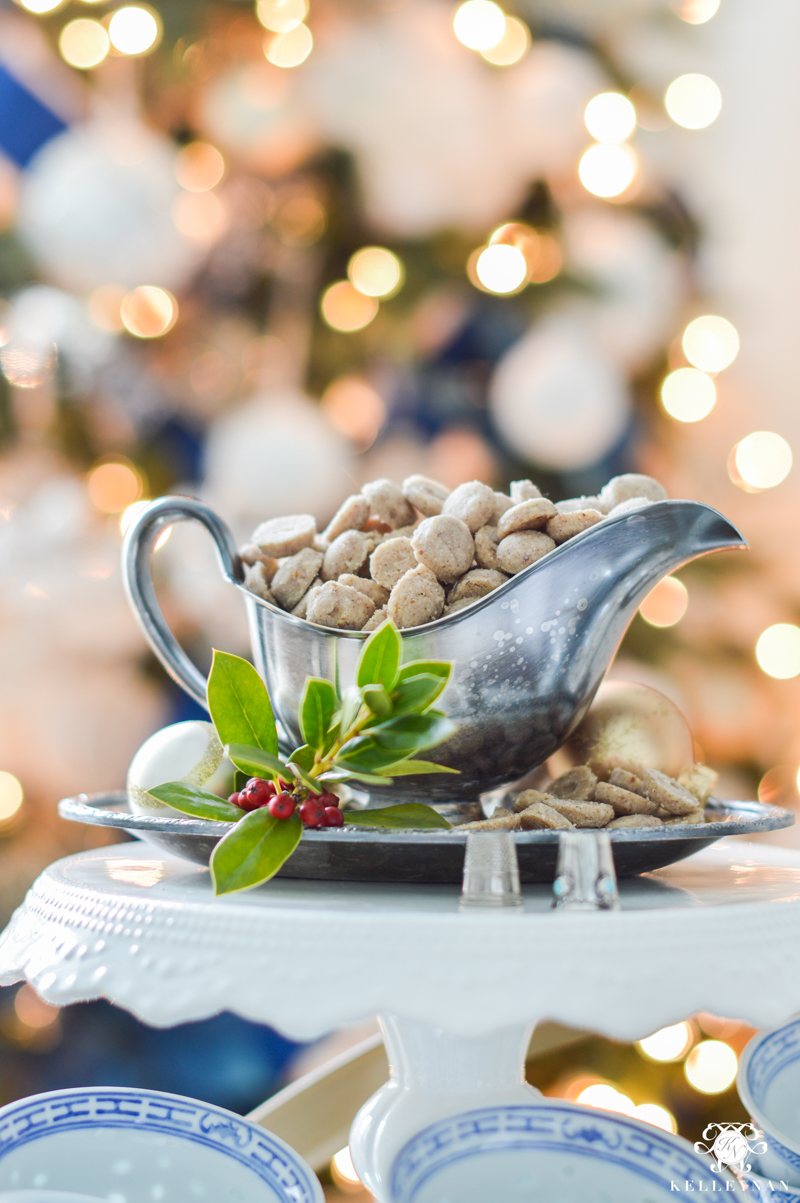 And for more cookie exchange fun, be sure and visit each of the ladies below…
Randi – Randi Garrett Design 
Annie – Zevy Joy
Jen – Decor Gold Designs
Kelley – Kelley Nan
Tamara – Citrine Living
KariAnne – Thistle Wood Farms